Do You Need PayPal to Sell on eBay? PLUS 3 Great Alternatives to eBay!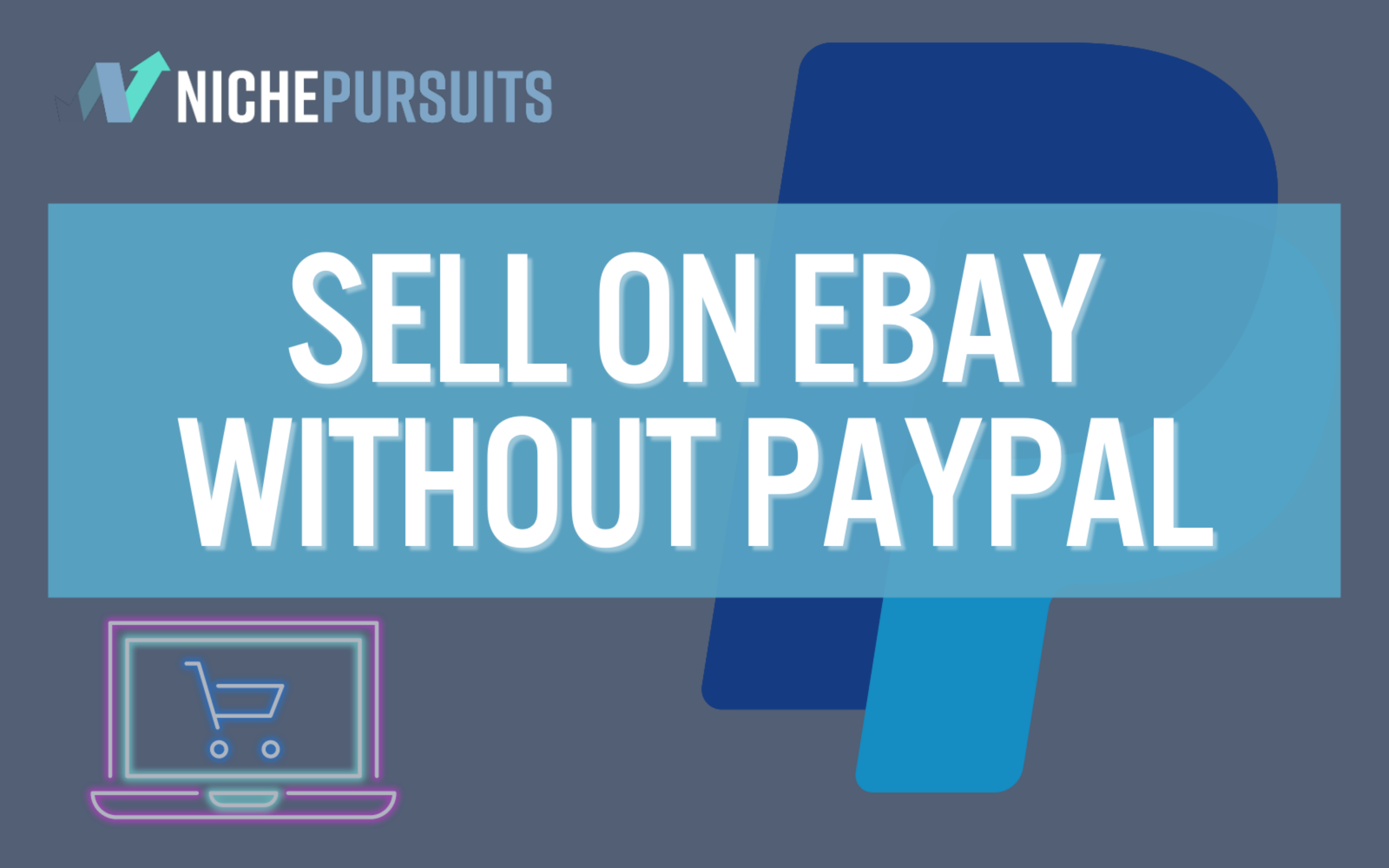 When you buy something through one of the links on our site, we may earn an affiliate commission.
An issue that has always plagued both sellers and buyers on eBay is PayPal. Not everyone wants a PayPal account. This could be because of the high PayPal fees, the poor customer service, or simply because they don't trust PayPal to hold onto their information and keep it safe. So, do you need PayPal to sell on eBay?
The good news is, PayPal is not the only way to accept payments on eBay anymore, and in this article, we're going to be showing you how to sell on eBay without PayPal.
Despite PayPal and eBay being so strongly linked, eBay has always offered multiple payments methods outside of the PayPal ecosystem such as credit and debit cards, Google pay, and Apple pay. The problem is, they made payment options unnecessarily complicated, encouraging you to go through PayPal instead.
Things have finally started to change. So, do you still need a PayPal account to sell on eBay? This guide to payments on eBay will tell you everything that you need to know.
Do You Need PayPal to Sell on eBay?

The short answer is no, you don't need a PayPal account to sell on eBay. In fact, eBay phased out PayPal from the site last year, in favor of their own 'Managed Payments System'.
For as long as most people can remember, users have needed a PayPal account to be able to have an eBay seller account. However, all this changed last year when eBay and PayPal parted ways after being entwined (for better and worse) as the preferred payment method for over a decade.
This split ushered in a new way to manage your money on eBay, for both buyers and eBay sellers.
Instead of connecting your PayPal account when you sign up for an eBay account as a seller on eBay, you can choose to opt into eBay's new Managed Payments System. This payment management system cuts out the middleman and processes payments in-house. This makes it much easier to sell on eBay.
How Can you Get Paid on eBay Without PayPal?
In order to be paid on eBay transactions, you will need to opt into the Managed Payment System and input your bank card and Social Security Number for tax purposes. If you don't do this your account will be limited until you supply all of the requested information.
Once you've linked your bank account and supplied all of the details, when a buyer pays you the money it will be deposited into your bank account (after eBay has taken their cut, of course).
How Does eBay's Managed Payment System Work?
eBay has created the eBay Managed Payment System to "streamline the payment system, saving you both time and money".
Instead of payments going through PayPal and incurring both PayPal transaction fees and eBay selling fees, sellers are able to do everything in one place and only pay one set of fees.
eBay Managed Payments is now the only way to accept payment on eBay. Before you list any items you have to opt-in to the payment platform.
This involves providing some personal details, including:
Your full name and address
Bank account or debit card details
Your Social Security Number
Once you've done this, every time you sell an item on eBay the buyer's payment will go into your available payout section as soon as the payment has cleared the buyer's bank.
The money might be held for a variety of reasons, but if not you will be paid on the schedule that you set up.
You have the option for eBay to make deposits into your bank on a daily, weekly, fortnightly, or monthly basis. The funds will be automatically transferred on this schedule to save you from having to log in to withdraw.
How Long Does it Take for Money to Be Transferred Into Your Bank Account?
The payment processing time depends on a number of factors.
First of all, once the buyer has paid, the funds will show as processing for up to two days.
Once the payment has cleared and any hold period has expired the funds will show as available and will be transferred to your bank account according to the schedule that you set up.
From here, it can take up to 4 business days to appear in your bank account.
Should You Give eBay Access to Your Bank Account?
One of the reasons that PayPal was so popular is because it provided an extra level of protection. PayPal payments are encrypted with bank-level security from start to finish.
But you don't need to be concerned about giving eBay access to your bank account because eBay has chosen Adyen Payments for its new payment system.
This is one of the most popular payment gateway platforms on the market. It already supplies payment systems for other huge companies like Booking.com, Uber, and Spotify, and it has a great reputation for security.
Obviously, giving eBay access to your bank account means that they'll be able to freely take their fees out of your account. Make sure you check that the fees you are charged add up and challenge them with Customer Service if not.
The Pros and Cons of Using eBay's Managed Payment System
There are lots of conflicting opinions online about the eBay Managed Payment System. Here are some of the pros and cons.
Pros:
Lower overall transaction fees than PayPal
Everything is managed in one place
Buyers have more payment options and can now more easily pay using debit cards, credit cards, Google Pay, Apple Pay, and more.
Payments can be automated, so you don't need to log in to transfer money each time you make a sale
Easier checkouts for customers means that fewer people are likely to abandon their cart
Enhanced seller protection
Any customer disputes will be handled by one platform, rather than being spread between both PayPal and eBay and getting confusing
Cons:
The combined fees make it tricky to work out exactly how much you're paying for each part of the service
Funds can be delayed due to eBay's longer processing times
There is no alternative payment option in place. If you don't sign up for eBay's managed payment system, you can't use eBay.
Buyers can no longer take advantage of PayPal credit, so they will need to use their own credit card
3 Great Alternatives to Selling on eBay
If you're put off by eBay's transition to the Managed Payment System, you're not alone. A lot of loyal PayPal customers have been put off from selling through eBay because of this.
If you're not sure what platform to use now, here are a few sites like eBay that could be a great alternative for you.
Facebook Marketplace
Facebook Marketplace is an excellent option for sellers. Most people think that it's only for local sales, but there are now options to offer delivery so you can offer items nationwide.
There are no fees for selling on Facebook and it's free to list your items, but everything is done through Messenger, and without the commitment of 'Buy It Now' or winning an auction, people have a habit of messing sellers around.
Facebook Marketplace can be good for dropshipping too, but it's the best option for selling things from a household clear-out.
Etsy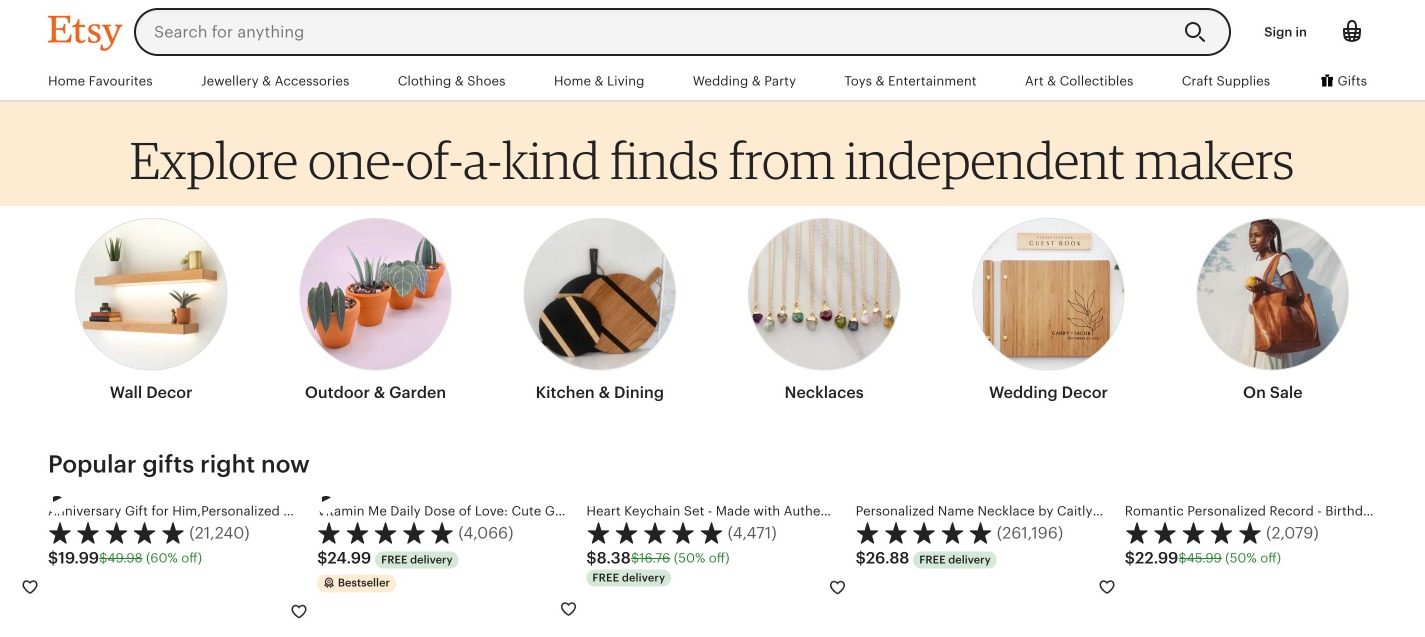 If you sell vintage or handmade items then consider opening a store on Etsy. Etsy is a marketplace for unique finds, and users go there looking for exactly that. Etsy works a lot like eBay in that it's a marketplace so it has a ready-made customer base.
Like eBay, payments are handled directly through the Etsy platform and require you to submit personal information (a W2 form, rather than just your SSN). Fees are much higher at over 6%.
However, customers on Etsy also expect to pay more for a more curated selection so you could make more profit. Etsy is the best option for handmade products or thrifted items.
Want to try selling on Etsy?
Sell on Etsy
Amazon FBA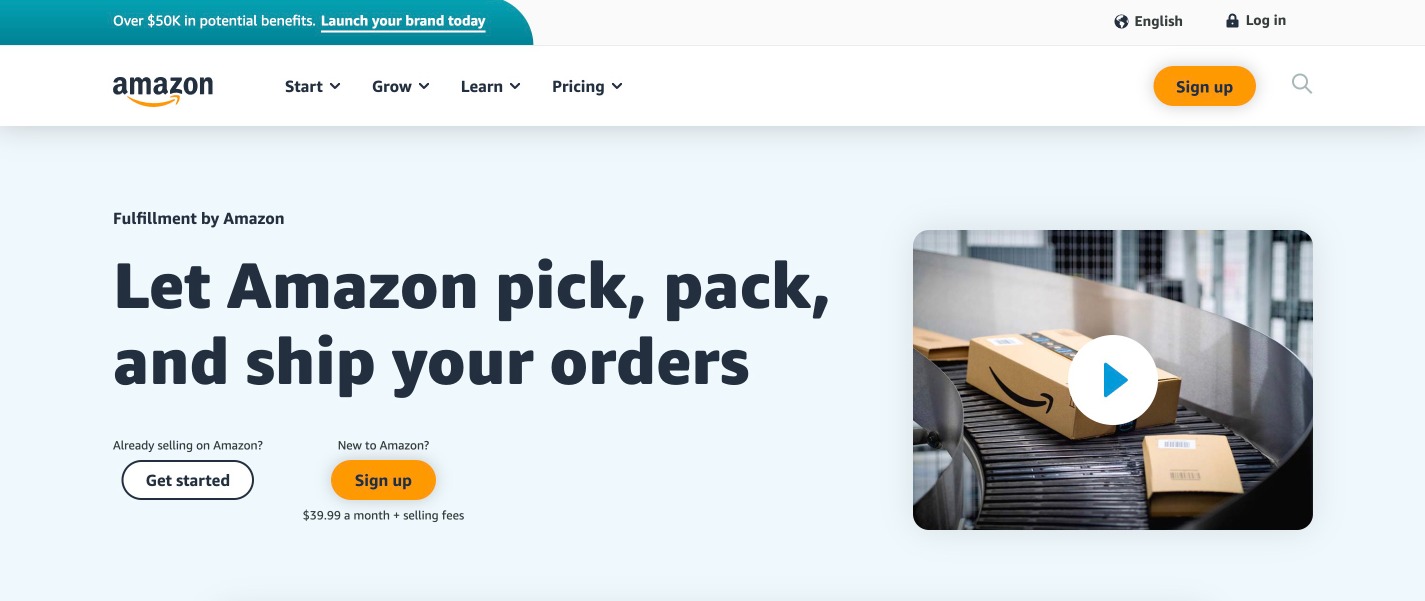 FBA stands for fulfilled by Amazon, and it's a great option if you want to build a scalable business.
When you sell through FBA, you send your stock to Amazon to store in their warehouse. Once a customer orders your product, Amazon packs it and ships it directly from the warehouse to the customer.
After you've sent your products to the Amazon warehouse you don't have to do anything else. This makes it one of the most hands-off business models around!
You will be responsible for monitoring your inventory and marketing your products. In addition to purchasing your stock, there are some other fees to consider. These include:
Seller fees
Fulfillment costs
Monthly storage fees
Although the fees might seem high compared to eBay, it's important to remember that Amazon will be storing your goods and shipping them. This saves you time and allows you to scale your business faster than you could with eBay.
If you're thinking about selling with Amazon FBA, you're definitely going to want to read this guide Spencer wrote on how he took his FBA business from $0 – $4,399 in 30 days!
Read the guide here:
Amazon FBA in 30 Days
How to Sell on eBay Without PayPal: Final Thoughts
A lot of people are frustrated by eBay's decision to remove PayPal from the website.
Cutting off access to cash flow support and a platform that a lot of users trust has made it much harder to run a business or even sell your secondhand items on the platform.
However, there are also lots of benefits to using eBay's Managed Payments System too—particularly if you're someone who sells on eBay a lot. Your buyers pay with their credit or debit card, Google pay, Apple pay, and more way more easily than before.
If you're looking for alternatives to an eBay store, there are plenty of other platforms to choose from. They each have different specialties, like Etsy for handmade products, Facebook Marketplace for secondhand items, and Amazon for bulk amounts of products. However, only eBay combines all of these and makes it easy for everyone to sell.
While eBay's removal of PayPal is annoying, it actually brings the payment system in line with most other platforms. With this in mind, choose your selling platform for what it offers rather than how you get paid.
Want to learn step-by-step how I built my Niche Site Empire up to a full-time income?
Yes! I Love to Learn
Learn How I Built My Niche Site Empire to a Full-time Income
How to Pick the Right Keywords at the START, and avoid the losers
How to Scale and Outsource 90% of the Work, Allowing Your Empire to GROW Without You
How to Build a Site That Gets REAL TRAFFIC FROM GOOGLE (every. single. day.)
Subscribe to the Niche Pursuits Newsletter delivered with value 3X per week