How to Start a Car Wash Business: The 11 Steps You'll Need To Take
When you buy something through one of the links on our site, we may earn an affiliate commission.
Learning how to start a car wash business from scratch can be daunting, but it is not impossible. This blog post will teach you how to start a car wash business from scratch.
So, whether you are looking for a new career or want to start your own business, this post will guide you through the process to make your path as easy as possible.
Step 1: Pick a Type of Car Wash Business
Starting a car wash business is an exciting way to make money while leveraging the power of technology.
Car wash businesses come in all shapes and sizes, from mobile car washes where you travel to the customer's location in a van to full-service automated car washes with multiple bays that process cars quickly and efficiently.
Here is a list of potential car wash businesses with ranges from low-cost to high-investment:
Franchise - Larger car wash businesses may offer an opportunity for you to become a franchisee. It's a great way to get started with a proven business model to lower risk.
Full-service - A combination of interior and exterior services are offered in a full-service car wash. There may be automated exterior or interior services along with add-ons for more detailed cleanings.
Automatic car washes - You'll find these types of car washes near gas stations as stand-alone buildings. These types of car washes are the most used and account for about 50% of the total market share in 2020.
Self-service car wash - The most simplistic type of car wash business, the self-service wash allows car owners to do all the work themselves with provided equipment. High-pressure hoses, sponges, and soaps are all available.
Once you pick out the type of car wash business you want, you'll need to understand how many other similar businesses are in the area.
Getting an idea of the competition will provide insights into how you can gain a competitive advantage in your market.
Step 2: Scout the Competition
With a little research and some leg work, you can set your business up for success by scouting the local competition.
Unless you have previous experience running a car wash business, there are many factors to consider that affect your profit and expenses.
How much will you charge for your main service?
Are there upsell services you can offer?
How much should you charge for your upsell services?
Do you need to hire staff and, if so, how much should you pay them?
All of these questions can be answered simply by scouting your competition.
Seeing what successful car washes in the area are doing will provide clarity when making tough decisions for your business.
Step 3: Write Your Business Plan
Coming up with a car wash business plan is the best way to ensure success. Your business plan should include all the details of your operation including your operating hours, a marketing plan, the type of services you offer, and your pricing structure.
You'll also need to think about how you'll market your car wash (like choosing your car wash slogan), what supplies and equipment will be needed, and what operational processes should be in place.
Additionally, it's important to consider the legal and financial aspects of your car wash business. You'll need to know what type of insurance you need and how many employees you plan on hiring.
Creating a detailed business plan for your own car wash business will also be required when negotiating with banks to secure loans.
It is the one document that prepares you for running a profitable business.
Step 4: Register Your Car Wash Business
Before you are able to open up a business in the car wash industry, you'll need to follow the local laws and regulations in your state.
Understanding tax rates, insurance requirements, utility usage codes, business entities, and more will be mandatory before opening your doors.
Ultimately, your local municipality and state regulate the process of registering a car wash business. Doing online research or calling local departments will help get clear information on the process.
While some parts of opening your own business are fairly straightforward, like picking out a name - see our list of 801 car wash name ideas, other areas are more complicated, like registering your business entity.
Set Up Your Business Entity
Your first step to registering a business will be to identify the type of business entity you want to create such as:
Sole proprietorship
LLC
Partnership
Corporation
Each of these options comes with its own set of unique tax obligations, legal regulations, and several other factors.
Doing your own research on each option or consulting a lawyer is important because of the implications each business entity has for you and your finances.
Some business entities allow you to separate your business and personal finances so that if anything were to happen to your business, banks will only be able to go after your business assets.
You'll need to come up with a business name and file for a Doing Business As (DBA) name so you can be legally recognized.
Once you've gathered all the required documents and applications, file them with the state agency office to start the approval process.
You'll still need a few more steps to go through before you start a car wash but you're on your way.
If you want to register an LLC, you can always do it quickly and easily with Northwest Registered Agents. They'll handle your paperwork and filings for as little as $39.
Obtain a Tax ID
Another requirement before you start detailing vehicles is to obtain a Tax ID, also known as an Employer Identification Number (EIN).
It is essentially a social security number but for your business. Only sole proprietors who don't have any employees can skip the EIN process. They'll use their social security number instead when they pay business taxes.
This number is required by the IRS so that they can track your business income for taxation purposes.
When you file taxes at the end of the year you'll use your EIN to identify your business. Over time, the government will have a record of how your business allocates its finances and whether or not you're following proper financial regulations.
It's also important to obtain a Tax ID to open up a business bank account in the name of your car wash business.
Without a valid EIN, you won't be able to accept payments from customers or even apply for licenses and permits.
Some states even require a state tax ID. In most cases, businesses need to file for a EIN number before obtaining a state tax ID.
Step 5: Get Business Licenses and Permits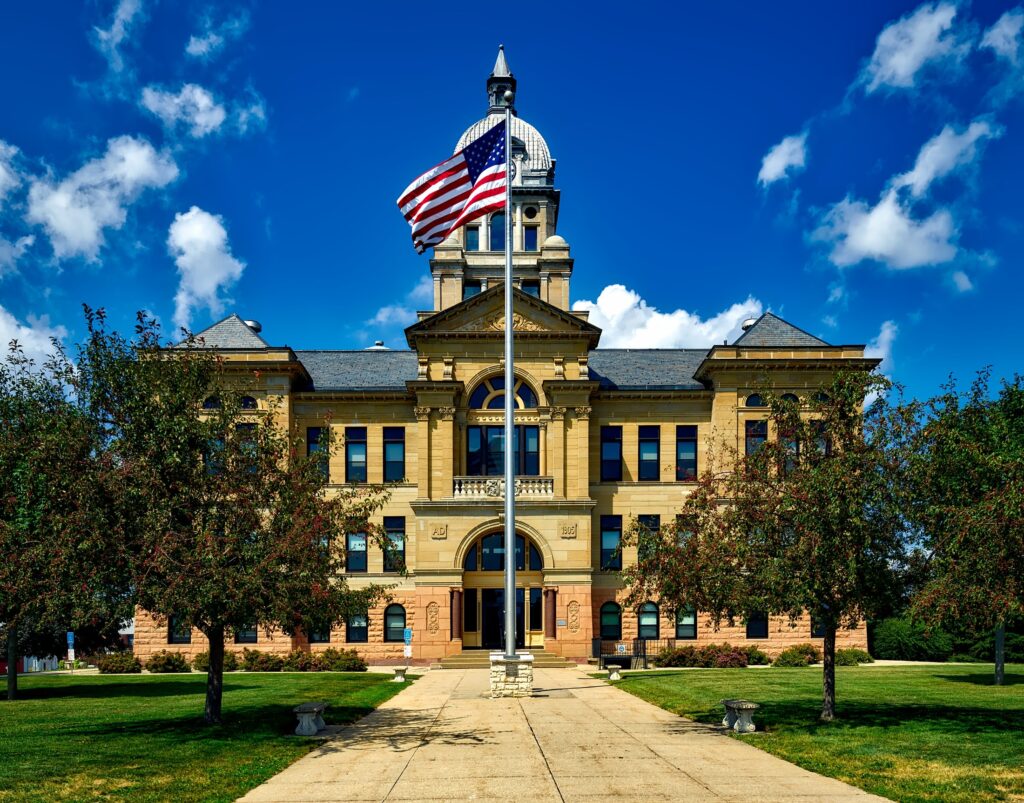 Specific business permits and licenses along with an official address and business bank account are all needed to offer services to the public. This is mandatory regardless of whether you are running a car wash business or selling products on Amazon.
Federal and state regulations protect consumers from being taken advantage of by businesses.
The regulations end up monitoring various aspects of the business such as:
Employee wages and hours worked
Insurance required
Safety precautions being used
Contact the local government office to find out the specific permits and licenses you'll need for your car wash business.
You may be required to obtain a special permit or license if you're offering additional services such as detailing cars (see how to start a car detailing business here) or installing vinyl wraps.
In some cases, certain types of businesses require an annual building inspection or safety inspection to continue operating.
Failing to meet the standards set by your federal, state, and local regulations will result in hefty fines or your business could be forced to shut down for good.
Also, keep in mind that you may need to register for additional permits, such as operating permits or electricity provider licenses.
This will vary depending on your location so it's important to do your research and make sure you are aware of all the local laws and regulations.
Step 6: Get Business Insurance
No small business should ever open its doors without getting proper business insurance.
Without it, your business is exposed to risk and liability to unforeseen accidents such as:
Employees get injured while on the job
A customer slips and falls while in your parking lot
Natural disaster damage to your property
Damage to a vehicle while cleaning
Business insurance will protect you from lawsuits and other expenses you would otherwise have to pay out of pocket.
Without a type of insurance that provides good coverage, your company may be responsible to pay back fees that could bankrupt your business.
The type of insurance you need will depend on a number of factors including the size of your business, location, number of employees, equipment used, and the types of services you offer.
The most common type of insurance small businesses use is general liability. With this type, you'll be protected from a customer's injury or property damage claims.
Another common type of insurance for small businesses is Worker's Compensation. All your employees will be covered in case of work-related accidents and you'll be protected from lawsuits.
No matter what type of insurance you need, shop around to get the best deal.
Be sure to read through all the terms and conditions before signing any documents so that you know exactly what is included in your policy.
Step 7: Open a Business Banking Account
In worst-case scenarios, banks or the government have the authority to repossess your personal financial assets.
If you don't pay back your debts or become non-compliant with laws and regulations, you could end up ruining your personal finances as well as your business.
To avoid that, you need to open a business banking account.
This will keep your personal finances separate from your business finances and limit the risk of losing it all in case of bankruptcy.
A business bank account will allow you to have access to credit lines for additional working capital or emergency funds.
Besides the financial burden, your car wash will be more organized with a split account for your personal and business expenses.
Filing taxes at the end of the year will be easier since you'll know exactly what items you paid for and what income was generated.
Although not required, opening a business credit card with your bank account is also a good idea.
This will create another line of credit for your business that won't affect your personal finances.
You'll be able to track all your expenses and payments from one central place, making it easier to monitor spending and keep control of your cash flow.
By segregating your funds, you will ensure the safety of your personal finances and the longevity of your business.
Step 8: Secure Funding
Although the cost of your car wash will depend entirely on the type of wash you start, you'll still need anywhere from $50,000 to $150,000 at the very least to open one. Although there are options to start a business with no money, a car wash will require thousands of dollars to get the ball rolling.
High-end car washes can run well into the millions for different areas of the business including:
Equipment
Rental fees
Insurance
Employee cost
That is not even considering the ongoing cost of running a car wash business like fixing equipment, paying for water and electricity, disposing wastewater, and other miscellaneous expenses.
Unless you've received a rather sizable inheritance, it's likely you don't have $50,000 available to invest in a business.
If you don't have the funds to start a car wash business, there are several options available.
You'll need to secure funding from sources such as:
Banks
Investors
Small business grants
Government loans
This is why a clear and concise business plan is key to showing potential investors that you have a well-thought-out plan.
Research any potential investors or lenders to ensure they have a good reputation and a history of success with helping small business owners.
By doing this, you'll be able to find the best financing option for your car wash business.
Step 9: Select a Location
Selecting the right location for your car wash can't be understated. It could be the difference from shutting down in six months to establishing a community staple that stays for years.
Here are some of the most important considerations to keep in mind when starting your car wash:
Size of property - If you have plans of building a large facility that can handle dozens of cars a day you'll need more space. Automated car washes can fit on the same property as another building, which could possibly help you save on rent costs.
Ease of access - Building your wash in an area with limited access will have a negative effect on your business. You want customers to have an easy time entering and leaving your location as well as knowing exactly where it is.
High-traffic areas - Building your car wash in an area where few people visit won't have the same opportunity as a highly trafficked area. More cars mean more washes and even if they don't choose your location that day, they still know where it is.
Cost of rent - Rent will often be one of the highest expenses a car wash location will have over a long period of time. There might be a good amount of traffic in the area but the rent might also be three times as much.
Testing your location before investing finances is a great way to get an idea of what kind of car washes people are looking for in the area.
Set up a pop-up car wash in an area for a few days to get an idea of how many customers will be willing to visit your location.
Step 10: Set Up Your Car Wash
Now that you have done your research, registered your business, and obtained all the legal documents, it's time to actually build and set up your car wash.
While every type of car wash will require a different setup, there are some general steps you'll follow to make the process easier for yourself.
Buy Equipment
One of the biggest financial investments you'll make while opening your car wash is your equipment.
Even self-service car washes need sponges, soaps, vacuum cleaners, and hoses to operate.
In total, your business will likely spend anywhere from $2,000-$5,000 on equipment alone.
These numbers don't apply as much to larger car washes like full-service facilities with multiple in-bay automatic washes.
Hire Employees
Unless you plan on opening a full-service or automated car wash, you'll need to consider the cost of hiring employees.
A front desk person, car wash attendants, and detailers all need to be paid a fair wage in order for your business to remain profitable.
Make sure you research the various labor laws that come with hiring employees such as setting up health benefits, overtime wages, and taxes.
Step 11: Market Your Car Wash
When your car wash is just about to open you'll need to start marketing its location, prices, and services you provide.
You can do this by creating a website for your business, forming social media accounts, setting up local advertising campaigns, and starting loyalty programs.
By establishing these channels of communication with potential clientele, you will be able to effectively spread the word about your car wash quickly and efficiently to get more customers.
Opening Your Own Car Wash
Once you understand the steps needed to open your very own car wash the process becomes straightforward. You'll need to create a plan that outlines your vision for profitability, become compliant with all laws and regulations, and open up your shop with the right equipment and employees.
Follow the advice in this article and you'll have a community of returning customers who appreciate the business you've built.
Want to learn step-by-step how I built my Niche Site Empire up to a full-time income?
Yes! I Love to Learn
Learn How I Built My Niche Site Empire to a Full-time Income
How to Pick the Right Keywords at the START, and avoid the losers
How to Scale and Outsource 90% of the Work, Allowing Your Empire to GROW Without You
How to Build a Site That Gets REAL TRAFFIC FROM GOOGLE (every. single. day.)
Subscribe to the Niche Pursuits Newsletter delivered with value 3X per week