How to Create a Website For Your Business In 10 Easy Steps
When you buy something through one of the links on our site, we may earn an affiliate commission.
If you thought starting a business was hard, wait until you try to figure out how to create a website for your business!
Okay, so that first sentence was a little dramatic. Forgive me.
Truthfully, a business website isn't that hard to set up. It is an involved process — one in which you should move methodically through the appropriate steps — but it's absolutely worth it.
And even if you have the budget to outsource this entire process, knowing how to create a business website is still important.
You'll be better able to manage the designer and developer and implement key things that can turn your business website into a lead-generating machine.
That's the whole point of a website for your business anyways, isn't it?
How to Create a Website For My Business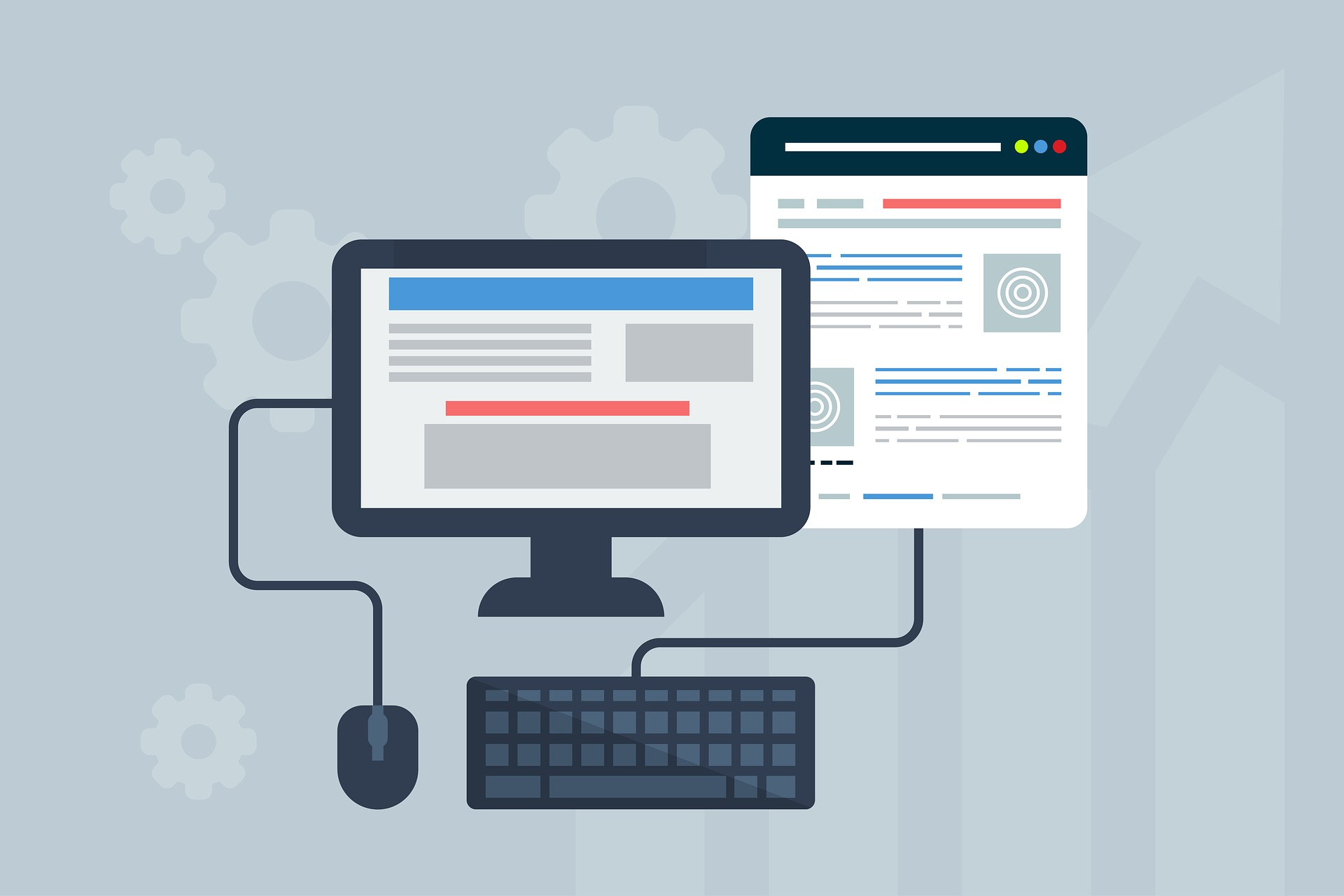 There's a reason that most websites take months to create. It's a long process involving several steps, complete with designers, technical developers, and real-life users.
It's best not to think of this as a "one-and-done" scenario. You'll be making tweaks to your business website for as long as your business remains open — and you should if you want to constantly maximize its potential.
That being said, here's a basic outline to follow as you get started.
Step 1: Brainstorm the Purpose Of Your Website
What is the purpose of your business website?
That may sound like a silly question; after all, isn't it to advertise your business?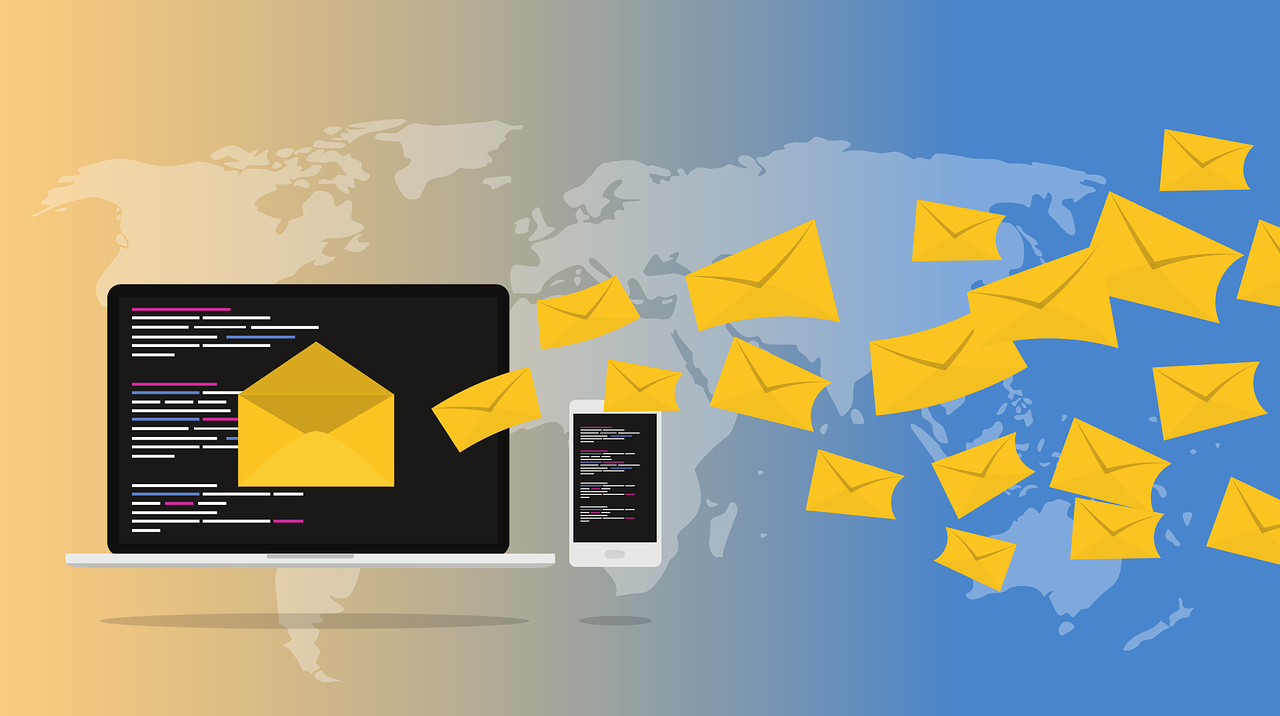 You tell me. Some business websites try to generate leads. Others try to build up a mailing list. Still, more are simply authoritative brand sites that want to establish themselves in the marketplace.
Most websites serve multiple purposes, but the primary objective is to demonstrate yourself as a legitimate business.
If you've ever seen a small business website that looks like it's been hacked together in 20 minutes or less, you know how important this first impression is. A professional online presence can work wonders.
You want to establish trust with your audience, and your own website usually is the first opportunity to do so.
It takes less than three seconds for a user to form an impression about your business. 94% of that impression is based on how your website looks, while 88% of people will reject a website entirely if it doesn't function properly.
That means that you should give serious consideration to how you want your business to be presented online.
Generally speaking, there are three different purposes for a business website.
Lead Generation: If you want to build up a mailing list, schedule quotes for your service business, or build up your brand with a willing audience, lead generation is what you need.
Conversions: An online store that handles transactions is usually built for conversions. You want people to come to your website and take a certain action, whether on their first or 400th visit.
Authority Building: Some brands aren't as concerned with driving sales in the short term as they are with establishing themselves in the market. If that's you, authority building is what should drive your business website.
As mentioned above, it's very rare that your business website will only serve one of these purposes. It's best to focus on one initially, then build the others as you go.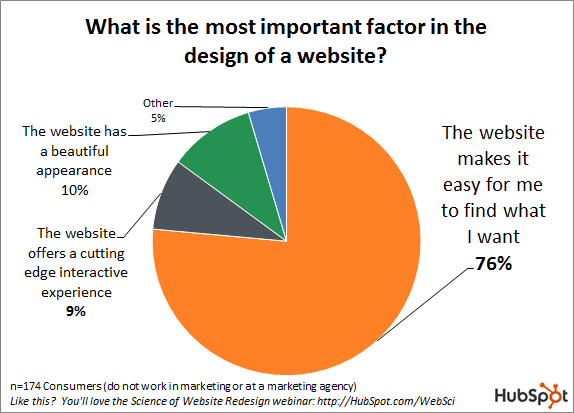 Step 2: Pick the Right Domain Name
A domain name isn't as important for search engine optimization purposes as it used to be.
In years past, your website address used to be the primary ranking factor on search engine results pages. Slap a high-volume keyword in there, and that was usually enough juice to drive a significant amount of traffic.
But just because your domain name doesn't get as much attention from search engines doesn't mean that it doesn't carry a lot of weight with users.
In fact, your domain name should be one of the things in this list that you consider the most. Once you select a custom domain name and build your business website around it, it can be really difficult (and time-consuming) to change it later.
As a rule of thumb, your custom domain name should be both descriptive and simple. You want it to accurately reflect what your business is, but you also want it to be memorable for users later on.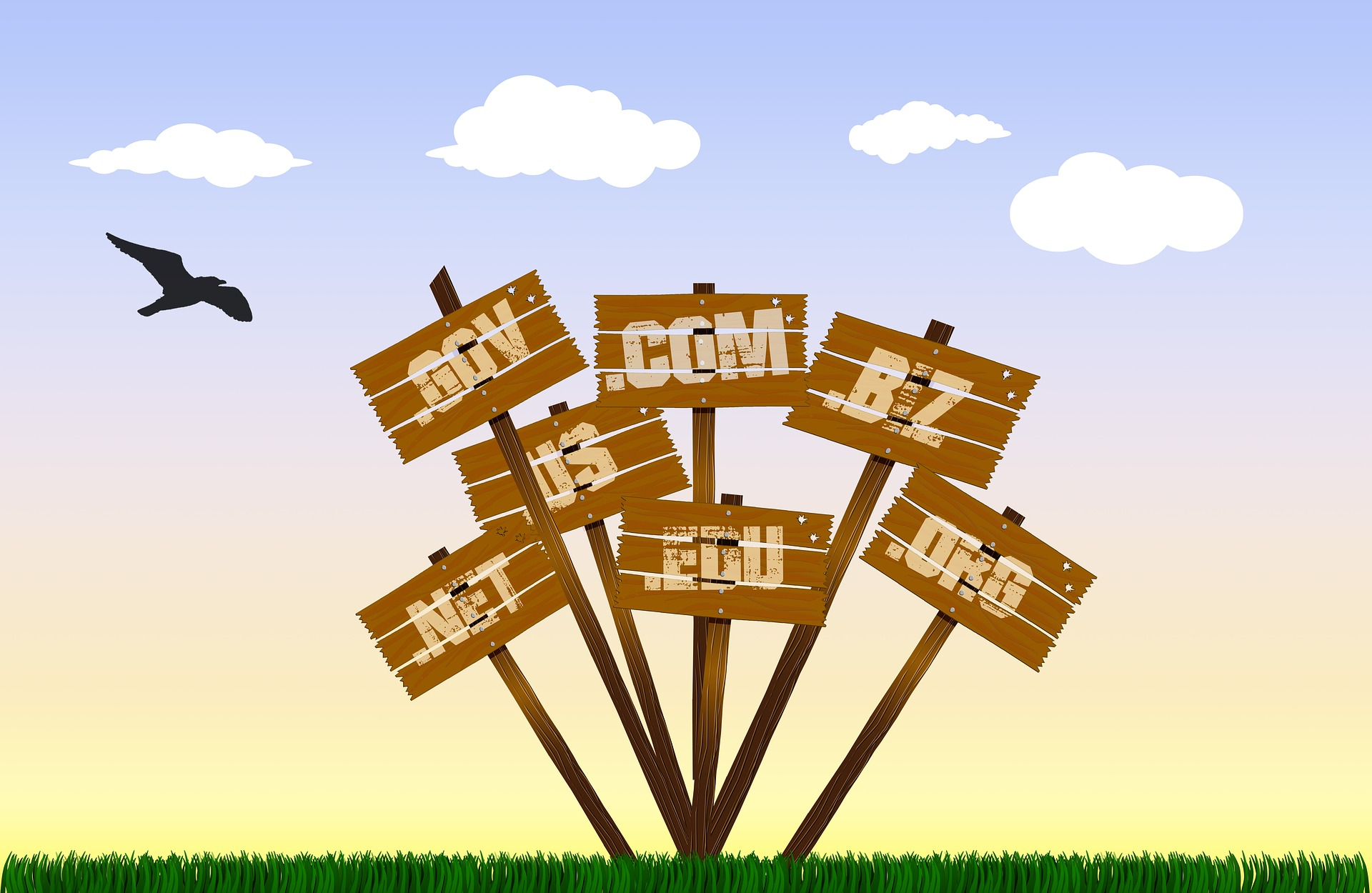 And whatever you do, avoid alternate extensions — like .net or .biz, among others — unless it's absolutely necessary. Always use a .com TLD if you can in order to give your site the most possible authority. Alternate extensions are still perceived by some as possibly spammy.
Step 3: Find a Secure and Flexible Hosting Company
Initially, your website won't receive much traffic. As such, just about any kind of hosting provider will do.
As your business grows and your traffic starts to increase, you'll need a hosting account that is able to adequately manage that bandwidth. The last thing you want to do is get nickel-and-dimed by your hosting provider as a result of increased visibility.
Bluehost is a popular web hosting option for beginners, but users who want a little bit more features for roughly the same price should choose something like SiteGround or Iridium.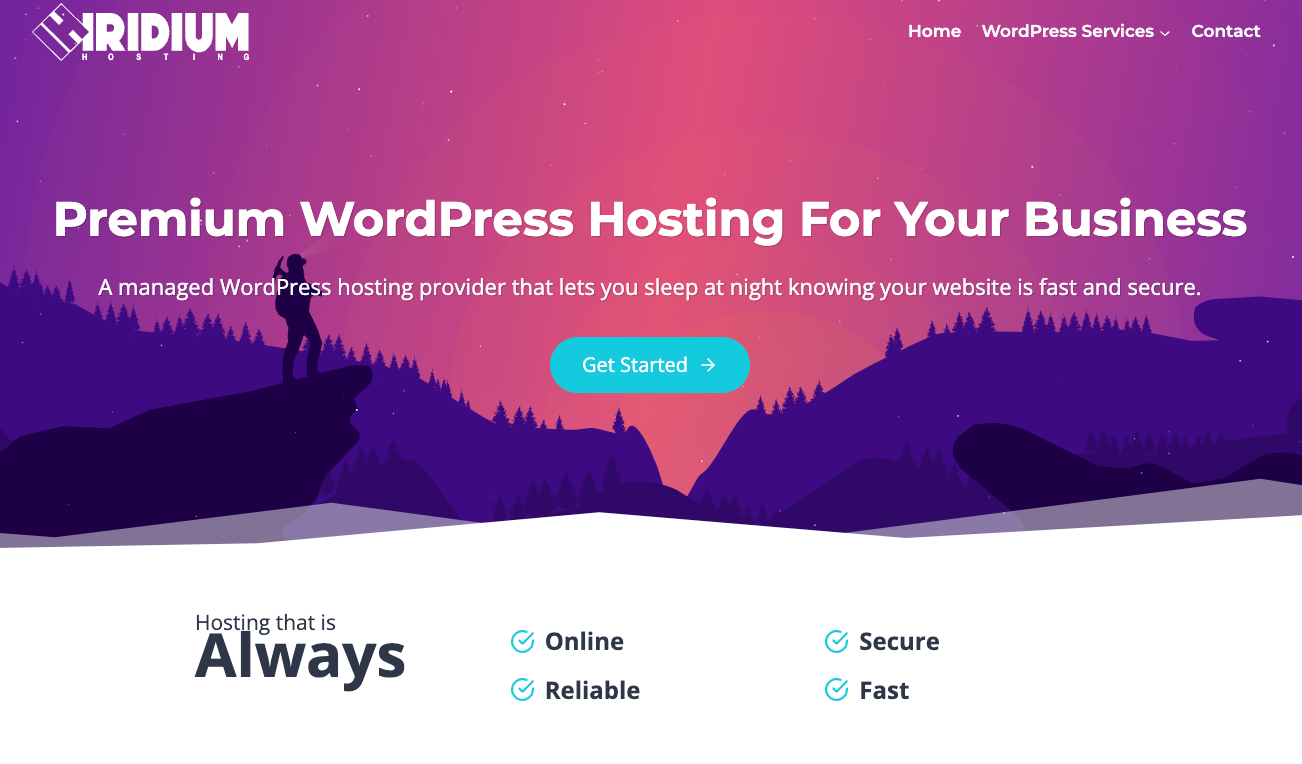 For a full write-up on these and other web hosting companies, check out our article on 13 of the best WordPress hosting services that we've tried out.
A few other things will determine who you eventually go with. Security and privacy features are especially important, but so is customer support. If you're new to selling online, customer support can be a lifesaver.
And Iridium Hosting offers great WordPress hosting and also site management services to keep your site fast, safe, and under control so that you can focus on your business!
Step 4: Choose a Website Builder For Your Business Website
Unless you plan on coding the entire site using HTML and have advanced coding knowledge, you'll need a CMS.
A content management system (CMS) is a website builder that you can use to display your web content.
Companies like Weebly, Squarespace, and Wix all provide out-of-the-box solutions for you to choose from. They have templates, email, and sometimes even hosting included. Each usually has a free website builder that you can use to create your website.
Some may even give you a free domain or a free website.
Nearly all of these website builders have drag-and-drop features that can create a professional website in minutes.
The main drawback to those platforms is that they are typically closed ecosystems. If you ever want to move off the platform or provide more advanced functionality to your website, you'll usually have to migrate the site elsewhere, which can be a pain.
For those except the most basic of users, a WordPress site is usually the right choice. Not only does it allow you ultimate flexibility in designing and improving your website's efficiency, but it's also free.
You may have to pay for premium themes and plug-ins (mentioned below), but the website platform itself doesn't cost a thing.

WordPress has a ton of integrations with other software applications, especially if you have an online store.
You can set up payment processors on your site, as well as product pages and cart management systems. You'll also need a contact page — WordPress integrations can help with that too.
Every website builder has its own positives and negatives, so take some time to compare platforms and make the decision that's right for you.
Step 5: Pick a WordPress Theme (If Using WordPress)
WordPress is, by far, the world's most popular website builder. Nearly half of all the websites online at any given time are powered by WordPress, including 15% of the world's top 100 sites.
This vast user base presents an enormous market for developers to create accessories for WordPress users to play with. You'll have your choice of thousands of plug-ins to make your life easier, as well as beautiful themes you can install in seconds.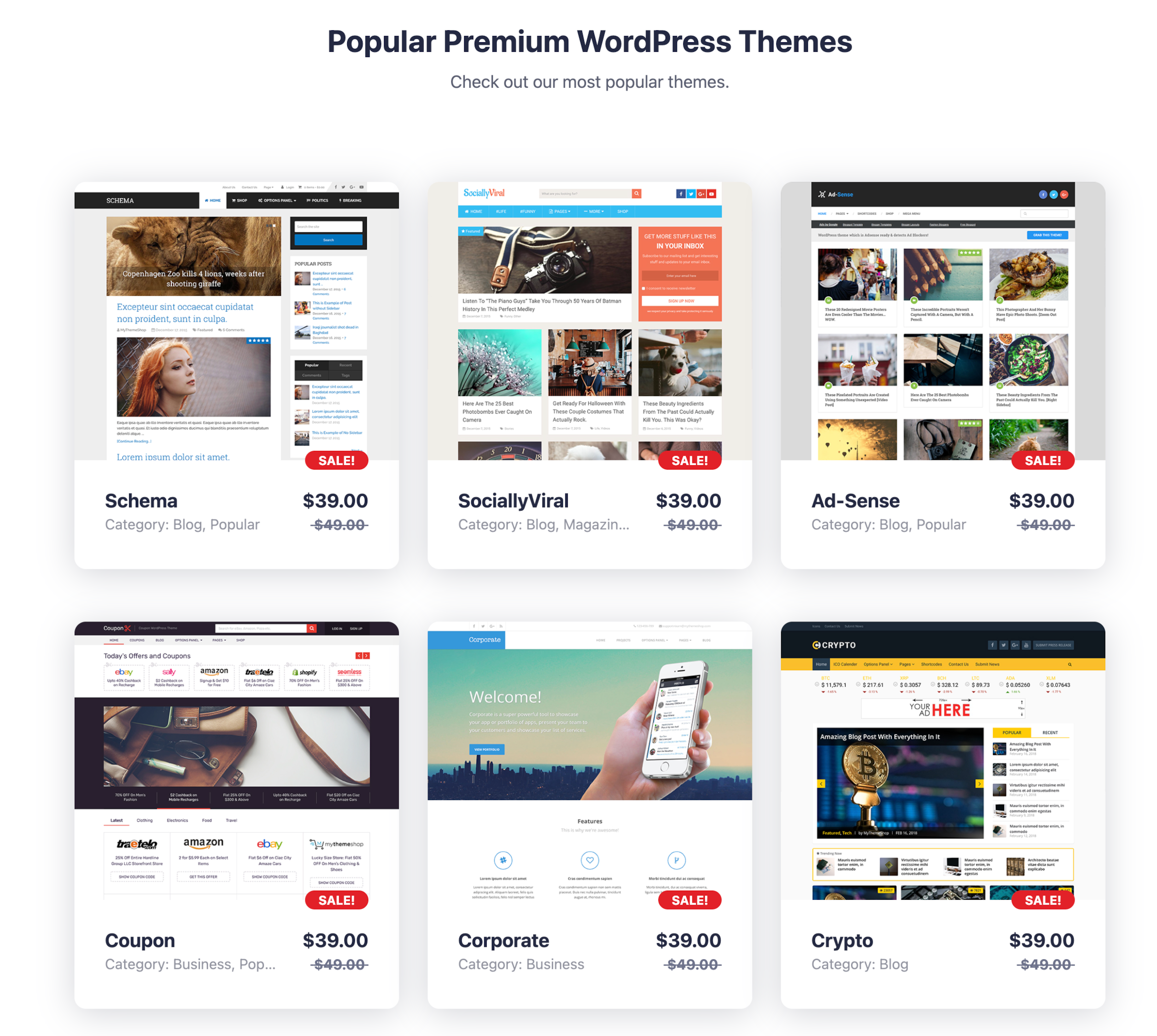 As tempting as it may be, resist the urge to go with a free theme. There are several themes that you can get for free just about anywhere, but they either require extensive maintenance or don't come with very many advanced features.
Moreover, they're unlikely to be updated very often, which can result in security issues.
A premium theme, if possible, is always better. You should be able to get a great theme that will last for a long time for less than $200.
When choosing through potential options, think about your brand's design aesthetics.
What colors and fonts does your brand use elsewhere in its marketing materials? Consider creating a brand guidelines to keep track of these design elements, if you don't have one already.
It's very likely that once you have your theme, you want to make significant changes.
This may involve deleting or adding pages, as well as using plug-ins to create different features.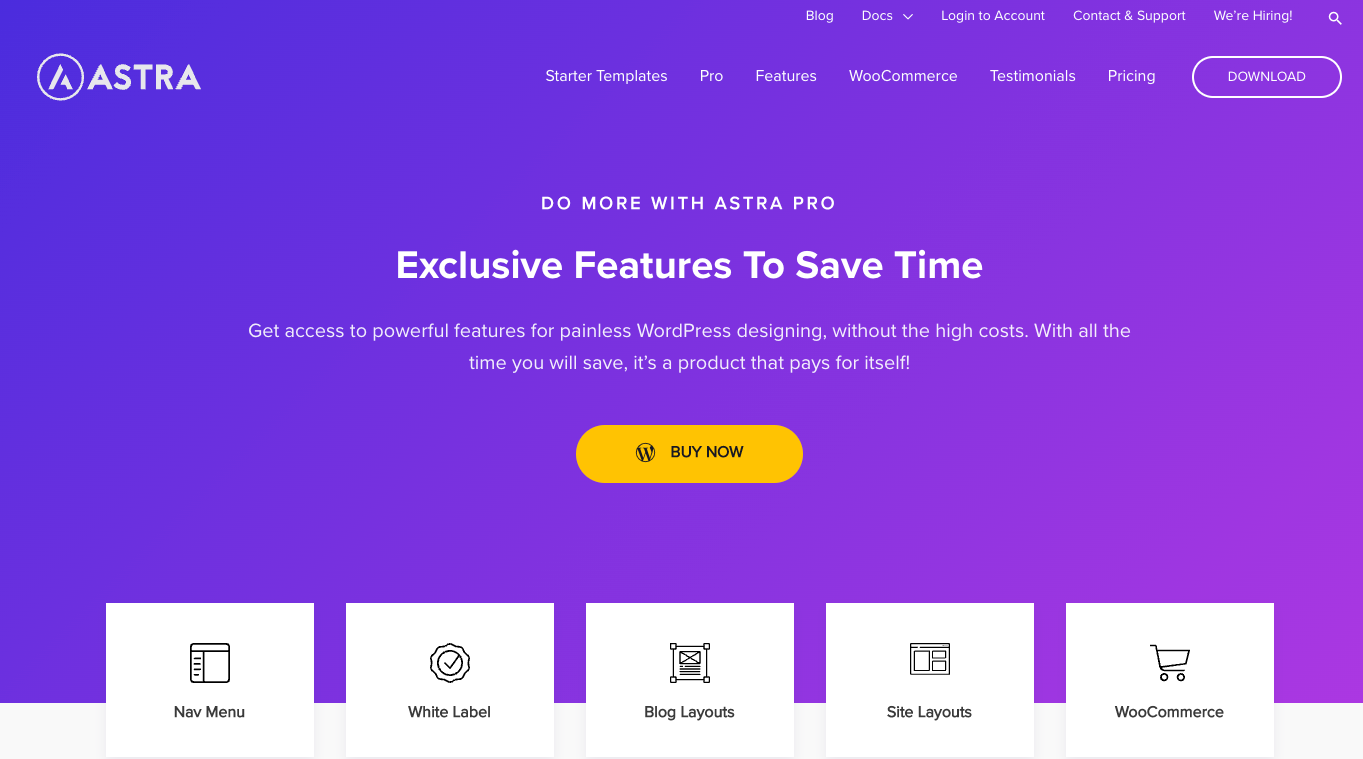 For that reason, it's worth looking into a theme that is designed to be modified from a template, like Astra or GeneratePress.
Instead of buying a single theme that you're beholden to, you'll have hundreds of website templates that you can slip in and change at will.
Step 6: Wireframe Your Site's Pages
Wireframing is a semi-technical term that simply means outlining what your site will look like.
You decide on what types of pages you want, then create the individual layouts and send the draft to your developer. Or try to mimic them as close as you can on your website builder.
You can always hire a WordPress designer to do this part, but it's good to have at least a rough idea of what you want to see first (a good web designer will always ask for your input).
To start, think of your target audience.
Are you serving a mostly rural, blue-collar market full of small business owners? Or is your product or service targeted at white-collar software engineers?
Do you serve local businesses or enterprise companies?
Next, think of the flow that you want to see on your website. What will carry users to your website, and what do you want them to do once they arrive?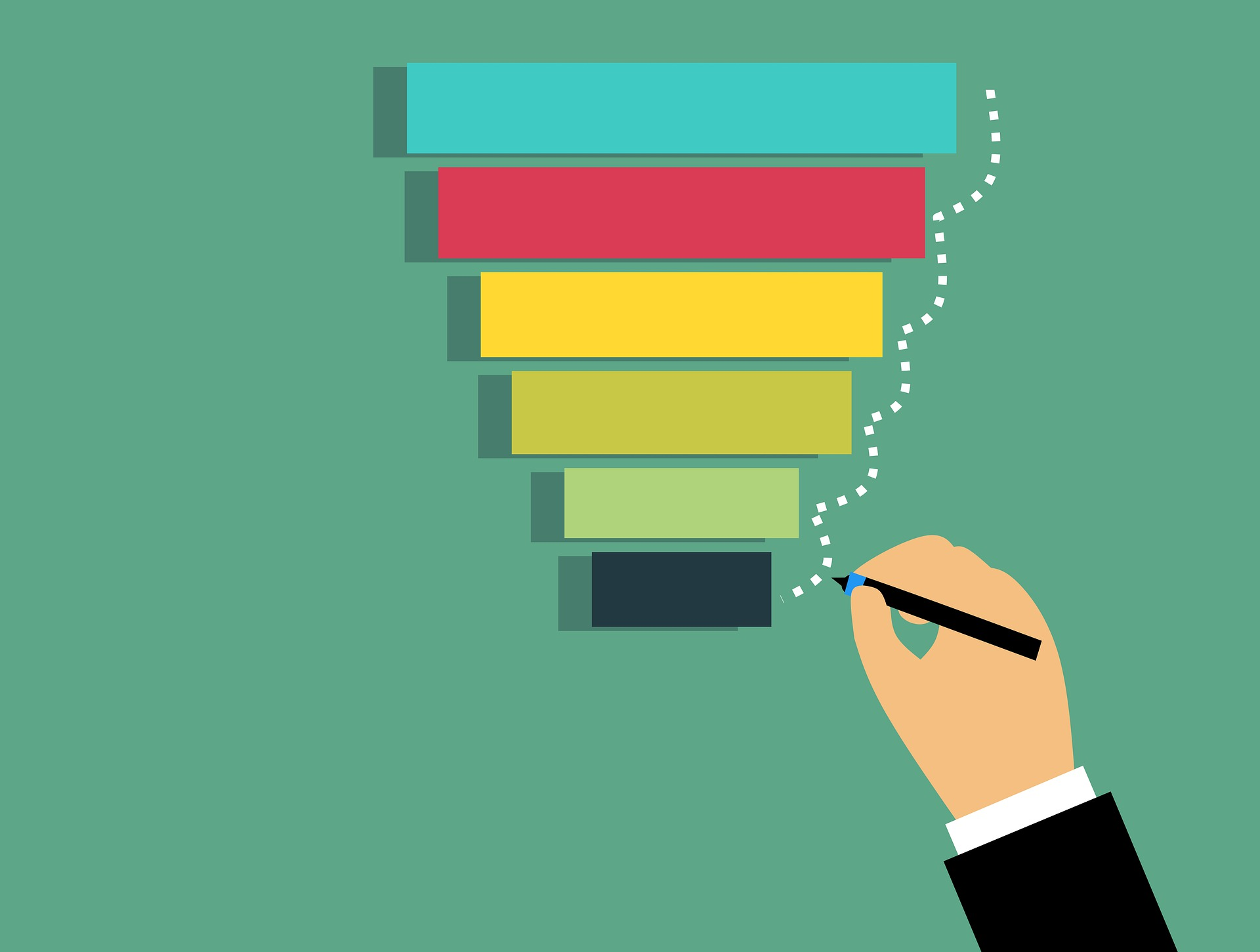 It's hard to oversell the importance of simplicity when it comes to designing your site. The last thing you want is to create a watertight flow that your designer can't replicate and your customers can't follow.
For help with this part, look at your competitors' websites and see what works for them. Within a few minutes, you'll have a good idea of what you like, as well as what information you'd like to see. Use that for your own wireframe.
Once your site is developed, ask a few people to give you their honest opinion.
You may even hire a usability company to do professional testing. Take their feedback and apply it to the site as quickly as you can.
Step 7: Develop Written Content
The Internet is a content-driven machine, which means you need something on your website for users and Google to read.
This doesn't always have to come in the way of blog articles. In most cases, you will rely on copywriting to get the pages themselves fleshed out.
Before you do, you'll have to do a significant amount of time on keyword research (shocker, I know).
If you have access to some kind of keyword research software, such as SEMRush, Ahrefs, or Ubersuggest, great.
Here's a list of the best keyword research tools that we recommend if you don't. Use them to scope out what keywords your competitors are ranking for.
Think about what terms you want your company to get listed with (usually the goods and services you offer).
Use these as the cornerstones of your content, whether you're talking about a product page or your homepage. Sprinkle them in your copy, and develop blog content that demonstrates your authority.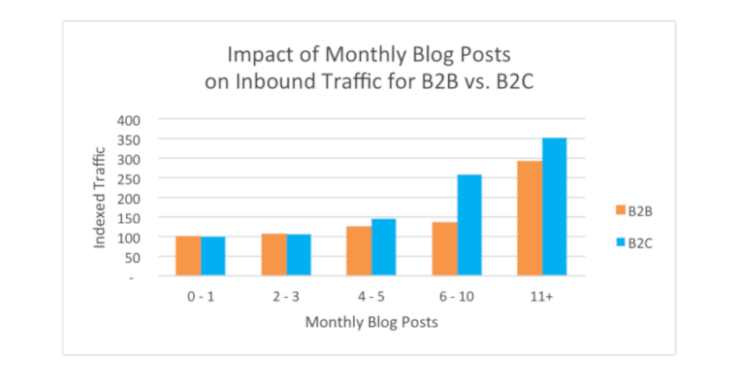 When it comes time to actually write your content, keep a few things in mind:
It should be brief. No one wants to read 10,000 words of content on a single page unless it's a white paper or an e-book.
It should be scannable. Anticipate that when users visit your page, they'll skim your pages as quickly as possible to get the info they need. Insert images and short paragraphs to highlight key parts of your information.
It should be edited. Have a proofreader and an editor review the content to ensure it sounds good. Spelling errors and grammatical issues have a fun way of nuking your revenue.
It should be relevant. Instead of writing about what you want, think about what your audience wants to read and know about your business. Write about that.
Step 8: Focus on Search Engine Optimization
It's nearly impossible to talk about search engine optimization in a few paragraphs, so we highlight it here to remind you of its importance.
These days, good search engine optimization isn't just a luxury; it's a necessity.
Site structure, usability, keywords, and title tags — they all need to be optimized using your target keywords.
If you have a local business, don't forget to claim your Google business profile. You want to appear in the local pack when people search for a business online near them, so claim your profile and optimize it.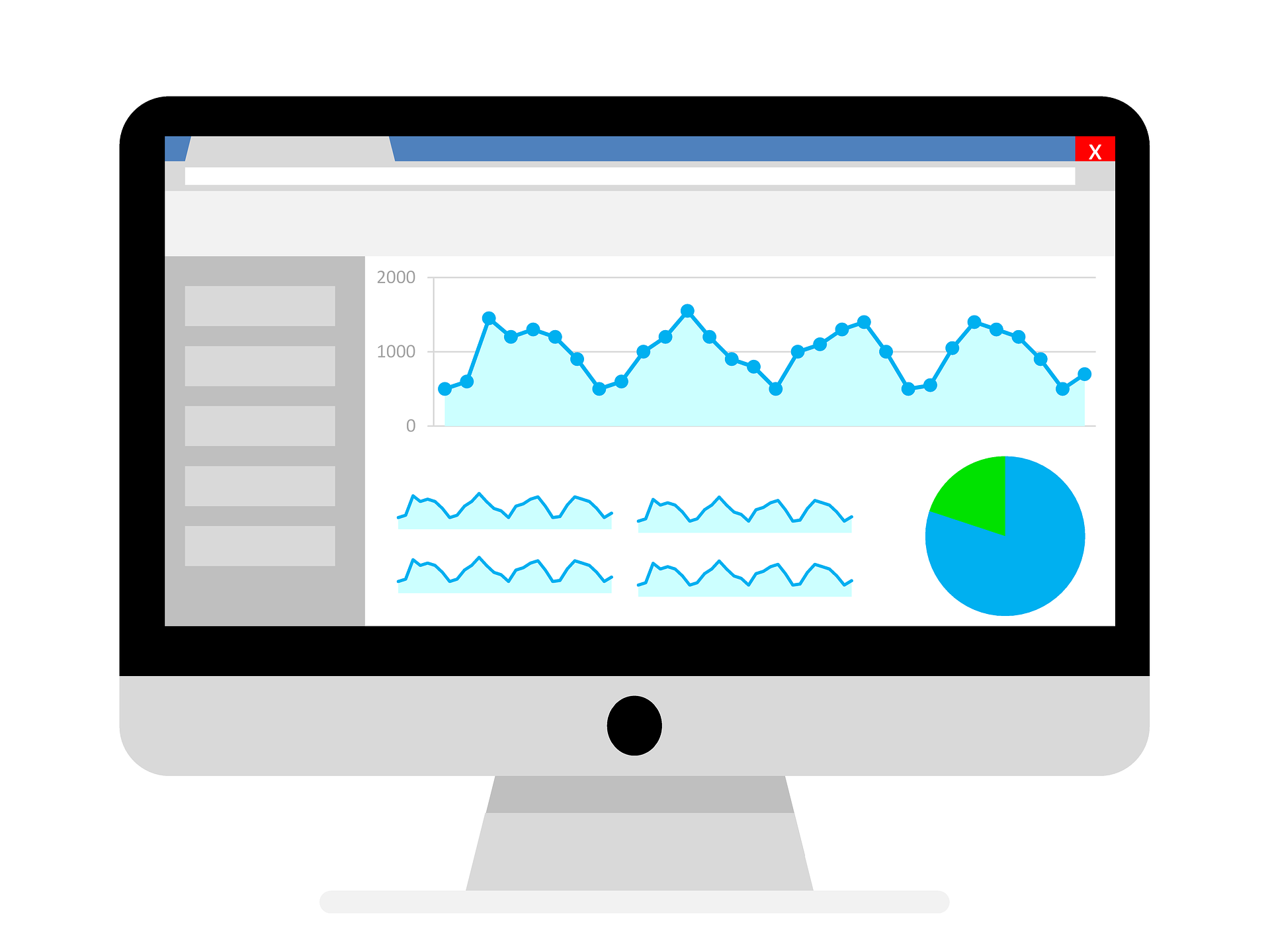 Fortunately, most themes that you buy for your WordPress website (and other website builders) will come with built-in search engine optimization features.
There are a few things you need to keep in mind, though, such as mobile responsiveness and schema markup. Those are slightly more technical, so it's not a bad idea to hire them out.
One of the best things you can do that your competitors most likely are not engaged with is link building.
Google thrives on external links to and from web pages. If you can, develop relationships in your niche and geographical area to build these connections.
And don't forget about the internal links as well! You'll need these to let search engines know how to crawl your website.
Step 9: Install Appropriate Tools and/or Plugins
Whether you buy a theme or go with another website builder, your website will not be completely out of the box.
There will be a host of other tools that you'll need to customize your site to your liking.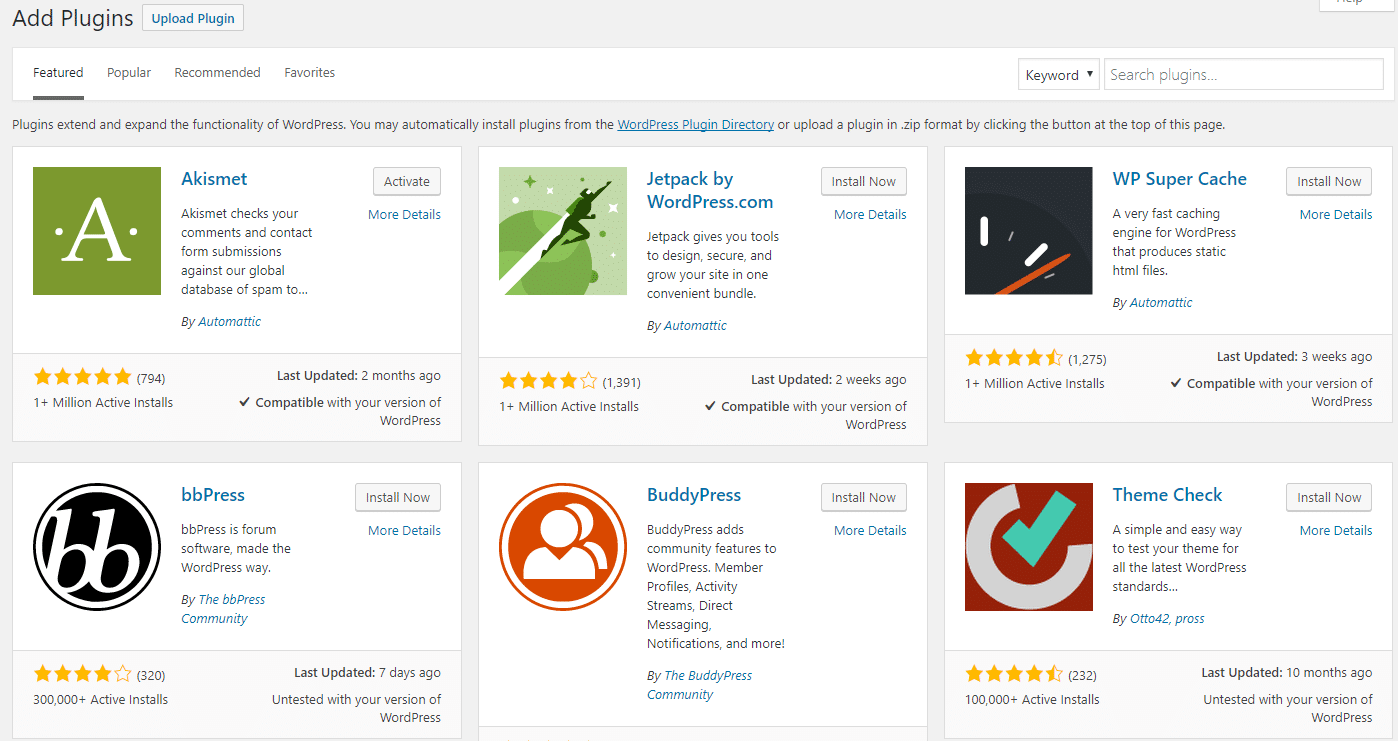 One that I recommend almost universally is Rank Math SEO.
This nifty little plug-in covers all the SEO features you need for quick optimization. It handles schema markup, XML sitemaps, and content optimization tools.
Other plug-ins you may need include one to track your website traffic (such as MonsterInsights) or speed up your site (like WPRocket).
Imagify will reduce your image size to make your site faster, and Contact Form 7 will provide beautiful contact forms where people can reach you.
From there, it's a matter of what you need. If you have an online store, something like WooCommerce is almost a necessity. If you're transferring a site, a redirection plug-in can be a temporary solution.
It's worth considering your needs and looking through the plug-in directory to see how these tools can help your site develop.
Don't be concerned if you don't know what you need immediately; that info will usually arrive over time.
Step 10: Launch and Test Your Business Website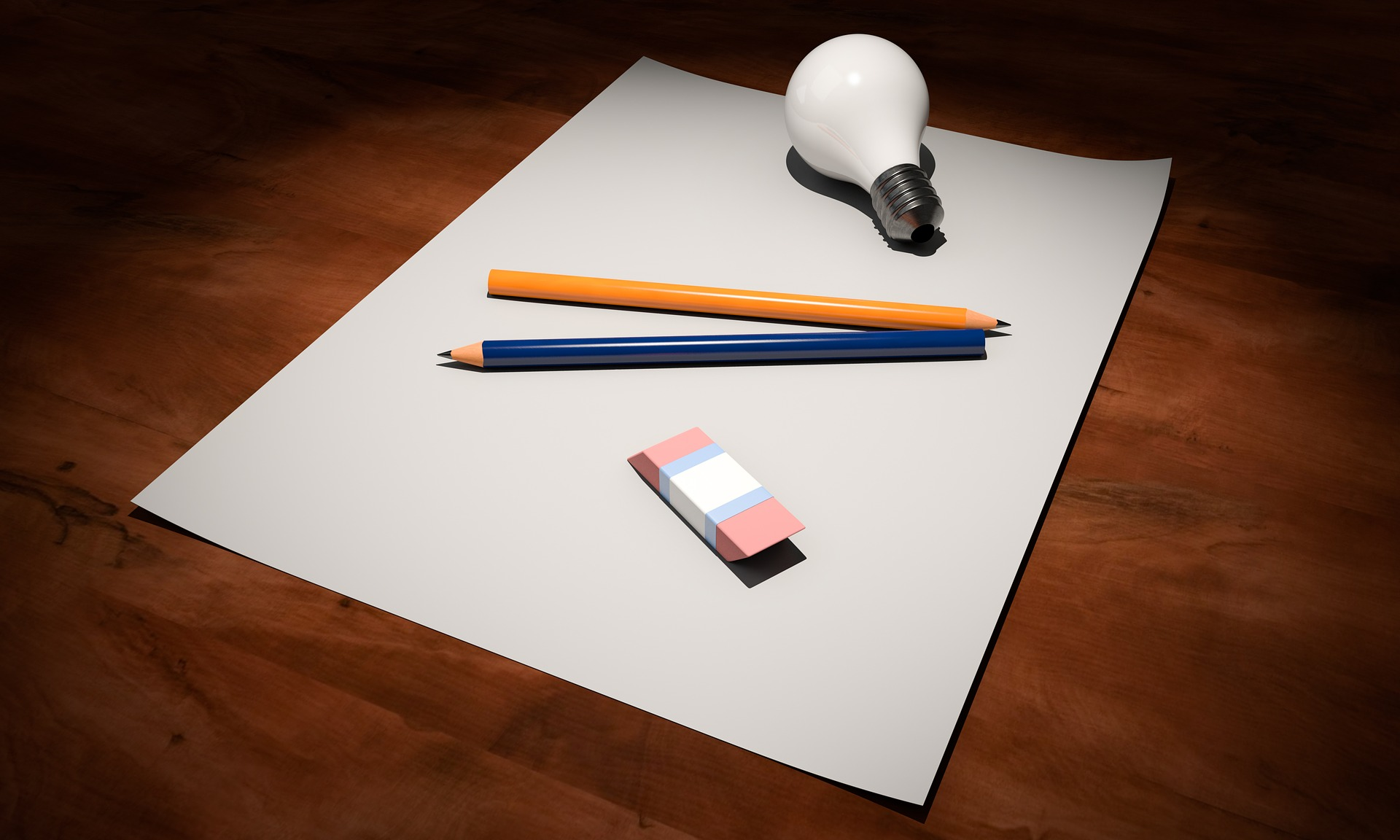 There is no hard and fast rule regarding your website launch. Once you have the site developed, optimized, and a maintenance plan in place to keep everything updated, flip the "on" switch.
But just because your site is active doesn't mean you can sit back and watch the traffic roll in.
For starters, keep an eye on your key metrics — impressions, bounce rate, and top-ranking pages. Improve your site performance where you can.
You should also focus on your user experience (UX). Ask your existing customers what elements of the site are working and how you can make it better.
If they want more ways to contact you, add it. If they want to see a price list, consider it.
One element that is always in high demand is pictures.
Take as many as you can of your business, both inside and out, and update your site regularly with pictures of your work. These are usually the best things you can do to establish social proof for potential customers.
Still Need Help Creating a Website For Your Business?
It's entirely possible in this era to do business without a website, but it's not ideal.
Nearly all of your competitors have a website (even if it hasn't been updated in years), and most of your customers will expect it.
If you want to learn more about how to create a website for your business, we have tons of blogs on our site that can help with the finer details.
Or if you want to outsource it, there's no shame in that either.
The key is to have one that accurately reflects your business and its goals. If you do, you'll set yourself up well for the foreseeable future.
Want to learn step-by-step how I built my Niche Site Empire up to a full-time income?
Yes! I Love to Learn
Learn How I Built My Niche Site Empire to a Full-time Income
How to Pick the Right Keywords at the START, and avoid the losers
How to Scale and Outsource 90% of the Work, Allowing Your Empire to GROW Without You
How to Build a Site That Gets REAL TRAFFIC FROM GOOGLE (every. single. day.)
Subscribe to the Niche Pursuits Newsletter delivered with value 3X per week