Complete List of 701 Creative and Unique Advertising Agency Names
When you buy something through one of the links on our site, we may earn an affiliate commission.
Unleash awesome advertising agency names: Get inspired!
Are you searching for an unforgettable name that sets your advertising agency on fire? Look no further!
Our explosive blog post packs a punch with a hand-picked list of incredible agency names to fuel your creativity. But that's not all – we're turning up the heat with expert tips and tricks to ensure your name sizzles with success.
From catchy and trendy to high-end and playful, we've got 700 names across many categories.
Ready to ignite your agency's brand? Dive into our red-hot list and master the art of naming. Don't miss out on this resource – your agency's future starts here!
Personalized Names for Your Ad Agency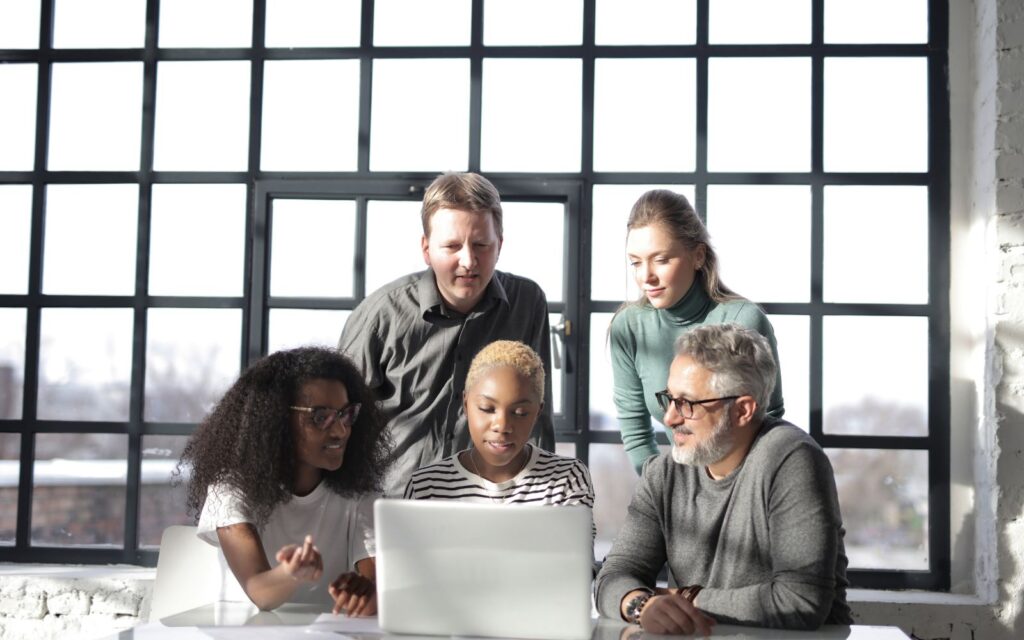 BrandCrafters
AdMakers Unlimited
Targeted Solutions
Amplify Agency
Creative Catalysts
BrandVisionaries
AdGeniuses
Innovate and AdVance
BrandBuilders
Conceptual Creators
Marketing Mavericks
Mindful Media
Strategic Edge
Advertising Architects
BrandWhisperers
IdeaSpring
The Ad Innovators
Visionary Ventures
Media Masters
BuzzBuilders
Branding Gurus
The Ad Alchemists
Marketing Maestros
BrandSense
IdeaForge
Pixel Pioneers
BrandVortex
AdSolutions Hub
Creative Connectors
Strategic Storytellers
AdMinds
BrandArtistry
IdeaLab
The Ad Engine
Marketing Maestros
BrandSpark
Conceptual Creators
AdVision
Media Magnates
BrandSage
Mindful Marketing
Advertising Aces
The Brand Geniuses
Idea Catalysts
AdInventors
BrandWeavers
Concept Crafters
Strategic Sparks
The Ad Wizards
Marketing Mavericks
Memorable Names
MindStamp
BuzzBlend
LuminaryAds
Stratosphere Strategies
Ignite Impressions
Quicksilver Creative
AdSymphony
Everlasting Echoes
MemoraMedia
BrandSculpt
AdVortex
Remarkable Relevance
Imagin8 Agency
BrandQuake
Emblazon Ads
StellarStory
Mindwave Marketing
BoldImpact
AdMosaic
Unforgettable Unions
ArtfulAngles
VisionVault
PeakPerformance
AdSymmetry
MindBurst Media
EchoTrail Advertising
BrandNova
IgniteIdeas
AdLuminous
Eureka Edge
MemorableMojo
CreativeCascade
BrandBurst
AdMagnet
MindGlow Marketing
BuzzCanvas
RemarkableRise
MemoraMax
ArtisanAds
AdVista
MemorableMetrix
MindBlend Media
LuminaryLaunch
IgniteImpress
BrandSymphony
RemarkableRevel
AdVantage Spark
MemoraMonarch
ArtfulAura
MindMuse Marketing
Professional Names for Serious Businesses
StrategicEdge
ProMedia Partners
EliteAdVisors
StellarStrategy
PrimeBrand Solutions
VanguardAds
ProfoundPresence
OptimalReach
PinnacleMarketing
ProMotion Masters
ParamountAds
ApexCreative
ProFusion Marketing
SignatureAds
AlphaBrand Agency
ProConnect Solutions
CoreMessage
ProvenImpact
EmpowerAds
SummitStrategies
ProAdvantage Marketing
SuperiorAds
CatalystConsulting
ProVisionary
PrimeFocus Advertising
AscendAdvisors
PremierBrand Agency
PrecisionMedia
ProExecs Marketing
ApexAds
ExcelMarketing Solutions
ProvenSuccess
OptimumAds
ProminencePartners
AlphaEdge Agency
ProPeak Marketing
VanguardAds
CoreStrategy
ProactiveMedia
ParamountPartners
PremiumBrand Agency
ProDynasty
StellarAds
EliteMarketing Solutions
ProSynergy
AlphaImpact Agency
ProvenElevation
OptimaAds
ProminenceSolutions
StrategicAdvantage
Advertising Agency Names that are Elegant
Opulent Opus
Ivory Impressions
Graceful Gaze
Majestic Muse
Elegance Elixir
Serene Strategies
RegalReach
Enchanté Ads
LuxeLegacy
AristocratAgency
PoshProjections
Refined Reflections
GrandeurGlow
ExquisiteEssence
Noble Notions
Polished Pathways
Harmonious Heights
OpalAdvertising
LavishLuster
Seraphic Strategies
EliteElevate
MajesticMelody
IvoryInfluence
StatelySynergy
SophisticatedSpark
RegalRise
ElysianEdge
NobleNarratives
ElegantEpiphany
EnigmaAdvertising
Opulence Oasis
LuminaryLuxe
RefineReverie
AristocratAim
GrandGlow
ExquisiteExposé
PoshParagon
RegalRadiance
SereneSilhouette
LuxeLuminosity
NobleNexus
PolishedPinnacle
HarmoniousHaven
OpalOverture
LavishLegacy
SeraphicSynergy
EliteEloquence
MajesticMonarch
IvoryIllumination
StatelySerendipity
Rhyming Ad Agency Names
BuzzRhyme
CreativeVibe
AdWave
SparkArc
BrandStride
IdeaRhyme
BoldMold
ConceptConnect
ExpressSuccess
PropelHustle
PixelDazzle
InkLink
EpicRhyme
ThinkSync
SparkleSpark
FluentAds
VisionFusion
SwiftLift
ImagineShine
LeapCreations
RhymeRise
PropelWhistle
BrandRhyme
BrightDelight
InspireWire
RapidStride
ConceptRhyme
EchoGlow
BlendTrend
SparkRhyme
QuickImpact
CreateRhyme
DynamicWhisper
PropelMingle
ExpressRhyme
BuzzBreeze
InkRhyme
EpicTwist
ImagineRhyme
ThinkSway
SparkleTwinkle
FluentRhyme
VisionVerse
SwiftRhyme
LeapRhyme
RhymeRipple
PropelTwinkle
BrightRhyme
InspireRhyme
RapidRhyme
Unusual and Unique Advertising Agency Names
PixelPulse
ZenithZest
AstralAds
QuixoticQuill
CatalystCanvas
NimbusNotion
VerveVenture
EvocativeEdge
EnigmaEmpire
ChromaClique
ElixirExpressions
LuminaryLinx
EuphoricEpoch
SynergySphere
ArtisanAlchemy
ProdigyPromo
EmberElevate
KaleidoscopeKudos
AvantGardeAim
EchoEnigma
IllusionImprint
MomentumMosaic
ExpanseExposure
EnchantEdge
NebulaNexus
RadiantRhythm
EchoesEmerge
VividVisage
EssenceElevate
WanderlustWhisper
ChromaticCanvas
EtherealEcho
LumosLegacy
EnigmaEpoch
KaleidoscopeKinetic
RadiantRealm
EmberEmerge
SynergySpectra
ArtisanAura
EvolveElevate
SpectrumSway
EnchantEcho
NovaNurtures
VortexVivid
PinnaclePerception
IllumeImpression
EthosEnigma
StellarSynchrony
VividVortex
MuseMantra
Tech-Inspired Ad Agency Names
DigitalNexus
TechnoTrailblazers
DataDrive
CodeCrafters
PixelPioneers
TechTactix
Innov8Ads
ByteBrigade
CyberCatalysts
DigitalVantage
TechnoSpark
AlgorithmAdvantage
TechMasters
InfotechInnovators
DataDynamos
PixelPerception
CodeCreators
TechSavvy Solutions
Innovatrix
ByteBoost
CyberStrategists
DigitalIQ
TechnoGenius
DataMatrix
PixelPro
TechEdge
CodeConquerors
TechVision
InfotechImpact
ByteBeam
CyberConnect
DigitalSynergy
TechnoLogic
DataDynamo
PixelPrecision
CodeCraft
TechGenie
Innov8iveMedia
ByteBrilliance
CyberCrew
DigitalTrailblazers
TechnoSolutions
DataMinds
PixelPathfinders
CodeCommanders
TechWizards
InfotechInsight
ByteBurst
CyberConsultants
DigitalInnovators
Playful Names that Sparkle
WhimsyWorks
FunFizz
PlayfulPromos
JollyJingles
HappyHype
BubblyBuzz
CheekyCreatives
LivelyLeads
SprightlySolutions
ZestyZing
WittyWaves
SparkleSpree
JoyfulJargon
QuirkyQuest
GigglyGurus
FrolicFusion
PeppyPulse
DelightfulDazzle
SunnyStride
PlaytimePartners
WhistleWonder
MirthfulMarketing
QuirkyQuips
EnchantingEuphoria
BouncyBrands
GiggleGenius
DoodleDelight
CheerfulCharm
SprinkleSpark
ZestfulZephyr
HappyHue
JovialJunction
ChirpyCharmers
LivelyLaughs
WhimsicalWinks
JoyJesters
PlayfulPalette
BubblyBliss
QuirkyQuesters
WittyWhirl
SprightlyScribbles
GleefulGlimpse
FrolicsomeFusion
PeppyPizzazz
JollyJive
DelightfulDoodle
SunnySwirl
PlaytimePixies
WhistleWonders
MirthfulMelody
Creative Advertising Agency Names that Stand Out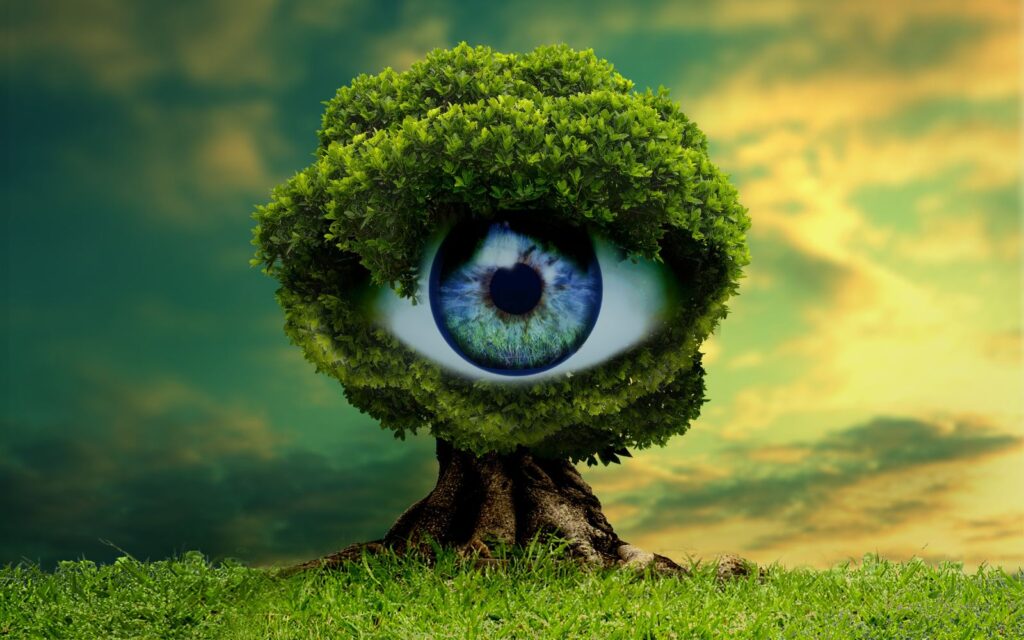 Innovision
MindSpark
BrandZen
LuminaryLogic
Imaginatrix
ConceptualCraze
EvokeEdge
FusionFire
EnigmaEvolve
CatalystCanvas
RadiantRevel
VisionaryVault
ArticulateAds
EvolveExpress
DynamicDazzle
SynergizeStudio
ChromaCatalyst
InnovareAgency
InciteInspire
SynthesizeSolutions
ExpressoCreative
ElysianEdge
SparkleSphere
OriginOvation
BrillianceBurst
InfiniQuest
CreativaConnect
ReviveRhythm
VibrantVantage
PrismPromotions
IdeationInk
ExpressiveEpoch
SyntheticaStrategies
Sparktacular
Cre8tiveCove
Quirklusion
DazzleDynamo
EnlivenEnigma
ImagineerInnovations
WhirlwindWaves
ConceptualizeIt
RadianceRendezvous
SynapseStudios
SparkSphere
VividVision
GenesisGlow
EmergeEuphoria
QuicksilverQuill
MindMotion
Creativolution
Modern Names for Your Ad Agency
VibeDigital
NexusMedia
ZenithAdvisors
InnovX Marketing
PixelWave
ProdigyPromotions
DynamicDigi
AlphaEdge Agency
MomentumMedia
TechSavvyAds
CatalystConnect
StellarStrat
TrendsetterTactics
ModernMagnet
InnovateInsights
UrbanPixels
DigitalElevate
SynergizeSolutions
TechVanguard
NextGenAds
FuturistForce
TrailblazeTrends
DigiDynamos
EmergeEdge
NovaMarketers
PixelGenius
InnovareInsights
EliteDigital
MatrixMedia
ProximaPromotions
DigitalPulse
SparkStrategies
LumosAgency
ByteBrilliance
TechNova
RevolveMarketing
InnovX Insights
DigiSphere
UrbanImpressions
TechEdge Strategies
ModernImpact
AlphaDigital
Innovatrix
EmergeMedia
DigitalCatalyst
ZenithMarketing
LuminaryLogic
InnovateInspire
UrbanDigi
NexusStrategies
Get Descriptive With Your Ad Agency Names
ImpactfulAds
DynamicMarketing
CreativeSolutions
StrategicPromotions
InnovateAgency
VisionaryBrands
EngageMedia
AmplifyCommunications
InsightfulApproach
EvolveAdvertising
PersuasivePitch
TargetedCampaigns
CaptivateAudiences
CompellingMessages
ConversionMasters
EffectiveEngagement
BrandBuilders
MarketMinds
ResultsDriven
TailoredStrategies
AuthenticBrand
DistinctiveIdentity
CompellingContent
ImpactfulCreatives
StrategicPositioning
InnovativeTactics
PersuasivePower
CustomizedCampaigns
EngagingExperiences
Data-DrivenInsights
StrategicMessaging
DynamicVisuals
MemorableExposure
ConversionOptimization
EngrossingNarratives
BrandMasters
MarketInnovators
ResultsOriented
PersonalizedApproach
UniqueDifferentiation
CreativeExcellence
ImpactfulStorytelling
TargetedSolutions
CaptivatingDesigns
CompellingStrategies
ConversionBoosters
EngagingCreatives
StrategicBrandBuilding
InnovativeCampaigns
PersuasiveCommunications
Catchy Advertising Agency Names
BuzzMakers
AdVantagePro
SparkGrowth
CreativeHive
ImpactAdz
BoldImpressions
EpicEdge
PulsePromo
CatchyCanvas
ZoomAds
RockstarReels
FreshFizz
MagnetizeMedia
VelocityVision
CatchFireAds
BuzzGenius
AdrenalineAgency
SnapSpark
RadiantReach
CatchPhraseAds
BuzzworthyBrands
AdBlitz
Sparktastic
ImpactInnovators
HookedOnAds
BuzzFuel
BoldBlaze
EpicEmbers
CatchyCatalysts
AmplifyAds
FlashyFusion
IgniteImpressions
SnapShotAds
MagnetMinds
RapidResults
AdMomentum
CatchyCreative
BuzzBurst
FlashFireAds
ImpactSpark
CatchyChatter
BuzzMatrix
AdFusion
SnapSizzle
MagnetMarvels
RapidRise
CatchyConcepts
BuzzMotion
FlashyFame
ImpactfulIdeas
Trendy Names that Command Attention
TrendSway
VibeMakers
StellarTrends
UrbanImpress
BuzzGraphix
ChromaTrend
Innov8iveAds
ModeMagnet
ImpactTide
FusionFame
PulsarPromo
NovaWave
RevolveTrends
TechChic
SyntheticaSway
IconicImpressions
InstaAds
VortexVibe
DigitalTrendsetters
MetroMotion
FluxAds
RevampRhythm
UrbanVibe
TrendSphere
TechnoTide
InspiraTrend
TrendyPixel
PixelPerfekt
UrbanUplift
DigiTrend
ModishMarketing
ReviveTide
ChromaChic
TrendGenius
PulsatePromo
InstaImpress
NovaVibe
TechCharm
SyntheticaSway
IconicTrends
UrbanPulse
FluxFame
RevampRise
UrbanTrendsetters
TrendSphere
TechnoWave
InspiraChic
TrendyPixel
MetroMotion
PixelPerfekt
High-End Ad Agency Names for High Stakes
LuxePromotions
EliteEdge
OpulentOutreach
PrestigePartners
ElysianElevate
GrandeurGurus
RegalReach
NobleNotions
SummitStrategies
AristocratAds
RefinedRhythm
SophistiqueSolutions
ExclusiveExposure
AffluenceAgency
MajesticMarketing
PrestigePulse
LuxuriaLinks
PrivilegePromos
PinnaclePersuasion
GrandioseGrowth
OpulentOptimize
SovereignSpectra
ElegantEmerge
ElysiumEnigma
RegencyRealms
AristocratAllure
LuxeLuminance
EliteEvoke
PrestigePrime
GrandeurGenius
RefineRise
SummitStratagem
SophistiqueSpark
ExclusiveEdge
MajesticMomentum
PrestigeProvoke
LuxuriaLaunch
PrivilegePulse
PinnaclePrestige
GrandioseGaze
OpulentOrbit
SovereignSynergy
ElegantElevation
ElysiumEnlight
RegencyRays
AristocratAim
LuxeLuster
EliteExcellence
PrestigePersuade
GrandeurGrowth
Opulent Ads
Tips for Choosing the Best Advertising Agency Names
Picking the ideal name for your Agency will take time. We've put together a list of helpful hints to help you get the perfect one and some important legal aspects you need to be aware of.
Embody your agency's essence: Choose a name that captures your brand's spirit and services.
Dare to be distinct: Stand out from the crowd with a unique and memorable name.
Keep it simple and memorable: Opt for a name that is easy to remember and pronounce.
Speak the language of advertising: Infuse industry terms that showcase your expertise.
Plan for future success: Select a name that allows for growth and expansion.
Check availability online: Ensure your chosen name is available as a domain, for example, on Namecheap.
Search the copyright database and check the trademark to avoid potential future legal issues.
Seek feedback from trusted sources: Gather insights from colleagues, friends, and potential clients.
Stay ahead of trends: Consider emerging industry trends when choosing between the best possible advertising agency names.
Protect your brand legally: Consult legal professionals to safeguard your name.
Iterate until it's perfect: Refine and reimagine until you find a name that excites you.
Remember, a remarkable name has the power to captivate clients and propel your agency toward success!
Of course you will need a website. Here's how to create a website for your business in ten easy steps. And then you need to spread the word about your busness. Use these top social media platforms to promote your new company.
So, gear up, embrace the extraordinary, and unleash the brilliance that lies within your agency's name!
Want to learn step-by-step how I built my Niche Site Empire up to a full-time income?
Yes! I Love to Learn
Learn How I Built My Niche Site Empire to a Full-time Income
How to Pick the Right Keywords at the START, and avoid the losers
How to Scale and Outsource 90% of the Work, Allowing Your Empire to GROW Without You
How to Build a Site That Gets REAL TRAFFIC FROM GOOGLE (every. single. day.)
Subscribe to the Niche Pursuits Newsletter delivered with value 3X per week