How Does a Blog Work? Here's Everything You Need to Know
When you buy something through one of the links on our site, we may earn an affiliate commission.
Thinking about starting a blog but not sure how it all works?
Blogging can be confusing, leaving people asking, "how does a blog work" and searching for answers.
But it doesn't have to be confusing, and in this post, I'll reveal all the answers to your burning questions about the topic of blogging, including:
How a blog makes money
What blogs are used for
The differences between blogs, websites, and social media sites
And more
So, if you're ready to get crystal clear on how blogs work, keep reading.
How Does a Blog Work?
Blogs work in a few different ways, which can be broken down into three categories.
There's the technical side
The content
And the links between pages
Let's take a look at each of these aspects in more detail.
1. How does a blog work, technically?
The technical side of a blog works by installing a piece of software known as a Content Management System onto a web hosting platform.
There are tons of Content Management Systems to choose from, but WordPress is the most popular one.
WordPress is used by more than 40% of all websites on the internet. You can set up a WordPress site super easily by signing up for a web hosting service like Iridium Hosting.
It's a lot easier than you might think.
Once you have created a hosting account and installed WordPress, you connect a domain name to the hosting so that people can find your blog when they visit the URL.
Further, WordPress gives you access to an Admin Dashboard where you can add pages, and blog posts, change the design, and add new features, like letting your readers share your articles on social media sites.
There's way more technical stuff, but it isn't entirely important to dive into.
Let's look at the content side of a blog.
2. How does the content work on a blog?
The most important aspect of a blog is the content.
Without content, a blog is just a website with empty pages.
So the purpose of adding content to a blog is to educate the reader, entertain them, or promote a product.
In a nutshell, a blog is a digital form of print publishing, such as books and magazines.
You can add content to a WordPress blog in several formats:
Text
Images
Quotes
Bullet points
Videos
Social media posts
and lots more
When visitors arrive at your blog, they see the content in a presentable way that makes the reading experience enjoyable.
All the content you add to your blog is stored on the web hosting environment, which is available online 24/7.
The next aspect of how a blog works is linking to other articles.
3. How do links work on your blog
Links or hyperlinks connect your articles together, providing the reader with more content to read.
You can link to your own articles or other bloggers' content around the web.
The reason to add internal links is to provide your readers with more information that covers the topic more broadly. Plus, it helps to connect new blog posts to the broader site to spread link juice and avoid having orphan pages on your site. And this internal linking process is super easy with a tool like Link Whisper.
Internal linking adds more value to each of your blog posts when there's more content for your audience to consume.
It also helps increase organic traffic from search engines by building more topical authority on your blog.
Topical relevance is a powerful way to get more visitors to your blog through linking to a related post.
For example, if you are writing an article titled "how to grow tomatoes in your garden," you might want to write and link to another article called "how to stop tomato plants from dying."
Linking together your related articles like this helps Google crawl all the content on your blog and understand what it's about.
You should also link to other bloggers' articles to share external sources to support your content and signal to Google you've done your research.
This can also help you build relationships with other bloggers by reaching out to them to say you linked to their posts.
Links to and from other blogs send positive signals to search engines because it is a vote of trust and credibility, helping articles rank higher in search results.
What does the word blog even mean?
The word blog stands for "web-log" because you are logging information in one place that is accessible on the web.
It derives from the early days of blogging, where people used a blog to share their thoughts and ideas or even like a journal or diary.
People can still use blogs in this way, but in recent years, blogging has been more commonly used as a marketing channel.
I will go into more blog uses later in this post.
What's the difference between a blog and a website?
A blog is something that exists on a website.
A website consists of pages, links, images, the homepage, an about page, a contact form, etc.
A blog, however, are the articles that are created and published on the website. Not every website has a blog, but every blog is part of a website.
For example, you can go to a website and find a page called "blog", and when you click on it, it will show you a list of the articles that the website owner has published.
Whereas some websites will show a list of articles on the home page and the website might not have any other pages.
We would call this type of website a blog because the website's main function is for the owner to share blog posts.
A website, such as an eCommerce site, sells products to its customers, like Amazon FBA. This type of website may also have a blog, but we wouldn't call this type of website a blog because its primary purpose is to sell products.
How Does A Blog Work Differently From Social Media?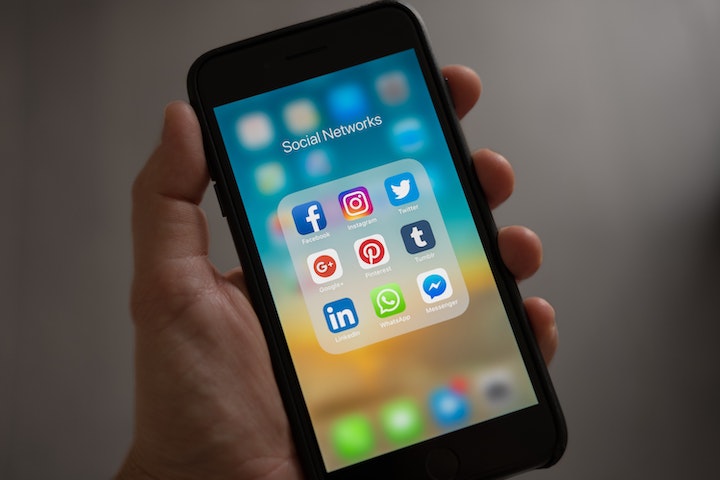 As I've mentioned before, a blog is commonly used as a marketing channel.
You create a blog and add content, and these pieces of content are called blog posts or articles.
Each article or blog post will have a unique purpose, but the blog as a whole will usually have a broader purpose.
Some blogs are like a personal diary, whereas other blogs promote affiliate products or your own products on an eCommerce site.
A social media site, on the other hand, such as Facebook, Instagram, and Twitter, are platforms that people use for various reasons.
These platforms aren't owned by the people who join them. They are owned by the companies that created them. When you sign up to a social media site, you can interact with other users, such as your friends or even strangers.
Another use of social media is for bloggers to promote the content they create on their blog.
This use of a social media sites are to grow an audience or a following to help you grow your business.
What are Blogs Used For?
Now that you know what a blog is and how it functions, let's look at the different ways people use blogs.
1. To promote a product or service
Blogs are often used to promote a business of some kind.
This is done through content marketing, where the business blog shares valuable content to help their audience understand their product or service and to educate them on how their products can help them.
These businesses will drive website traffic to the blog through Search Engine Optimization targeting important or relevant keywords, social media, or email marketing.
2. For content publishing
Content publishing is a business model where bloggers post useful content around a particular topic or niche and monetize the traffic with display ads or affiliate marketing.
The intended purpose is to publish quality content to their readers to generate traffic from Google or social media.
Most people are more familiar with the term blogging, which is also referred to as content publishing or digital publishing.
3. To review products
Some blogs solely want to review products to help their readers decide on which products to buy.
These are known as review blogs and are monetized with affiliate links. That means that when blog visitors click on a product and buy, the blog earns a commission.
This type of blog attracts readers ready to buy a product because they search for phrases like "best espresso machine for beginners" or "gaggia classic pro review."
You can read more about how to start a review blog in this recent article.
4. For personal reasons
Many bloggers start a personal blog to share personal stories or their journey to accomplish something in life.
Maybe they have struggled with something in the past or tried to succeed with something. A personal blogger can share their journey to achieving success in this area.
These bloggers don't necessarily intend to monetize a blog, but it is definitely possible.
To make money with a blog like this, publish a lot of content and drive lots of traffic, and you can monetize the blog traffic later down the road.
5. All of the above
Some bloggers use all of the above in their blogging journey.
They might publish content reviewing products, promote their own products, and share informational content.
They can then monetize the traffic through affiliate commissions, earning income with their own products, and through display ads.
And they may even share their personal story and use their blog to share their journey in life.
How Do Blogs Make Money?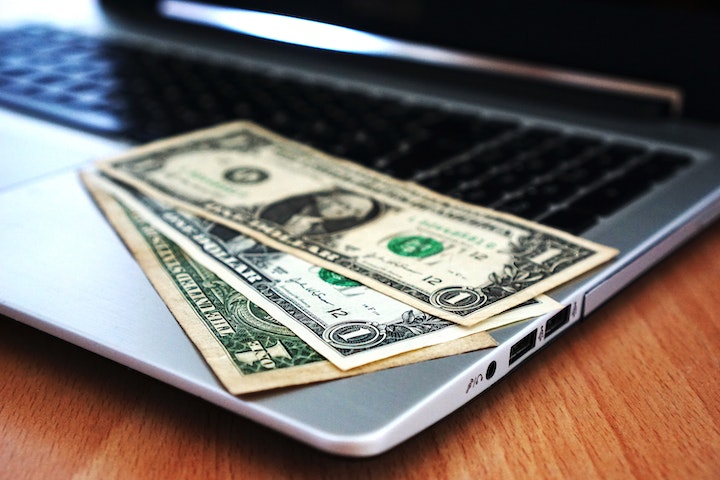 Blogs make money in many ways. Here are some common blog monetization strategies to create a profitable blog.
Display Ads - You can join an ads platform like Ezoic and earn income when your visitors see ads in their browser. The more ad impressions you get and the higher the RPM, the more income you'll get.
Affiliate Marketing - This is where you review a product and share an affiliate link to earn commission from the online retailer.
Sponsored Posts - If your blog gets good traffic, you can form private sponsorship deals with other brands. This is where you get paid to write a review about their product on your blog.
Digital Products - You create a product as a digital download, such as a video course or ebook, and sell them through your blog.
Physical Products - You either buy physical products at wholesale price and sell them at a profit or create products yourself.
Services - You offer a service such as web design or writing articles for someone else's blog.
What Makes a Blog Successful?
Even though there are many moving parts to running a blog, successful blogging only requires a few essential things to focus on.
You'll become a successful blogger when you focus on these and practice them daily.
Publishing quality content is key to the success of your blog.
Write and publish consistently. Develop the habit of writing every day.
Know your audience well - Create a clear picture of who your blog avatar is.
Set achievable blogging goals and take action.
For your best chance of success, read our how to be successful at blogging post.
How to Start a Blog
Here's a quick 7-step overview for starting your own blog. Read our article, how to start a blog for a more detailed guide.
Find your blog niche (e.g., tech review blog)
Choose a domain name and register it with Namecheap
Purchase web hosting - We recommend Iridium Hosting or BigScoots
Install WordPress
Choose a WordPress theme - Go here to see the best WordPress themes
Install WordPress plugins such as Rank Math SEO, LinkWhisper, and Social share icons
Create essential pages such as about, contact, privacy, and earnings disclosure.
How Does a Blog Work? Conclusion
There you have it. I hope this article has answered the question, how does a blog work?
To summarize, blogging consists of publishing content through a content management system such as WordPress.
There are some technical aspects such as installing WordPress on a hosting account and adding links in the content to connect the articles. But as mentioned, with services like Iridium Hosting and Link Whisper this is all super easy.
To get started on your blogging journey, read our post called how to start a blog that makes money.
Want to learn step-by-step how I built my Niche Site Empire up to a full-time income?
Yes! I Love to Learn
Learn How I Built My Niche Site Empire to a Full-time Income
How to Pick the Right Keywords at the START, and avoid the losers
How to Scale and Outsource 90% of the Work, Allowing Your Empire to GROW Without You
How to Build a Site That Gets REAL TRAFFIC FROM GOOGLE (every. single. day.)
Subscribe to the Niche Pursuits Newsletter delivered with value 3X per week