12 TOP Health Affiliate Programs For Affiliate Marketers, Bloggers & Online Influencers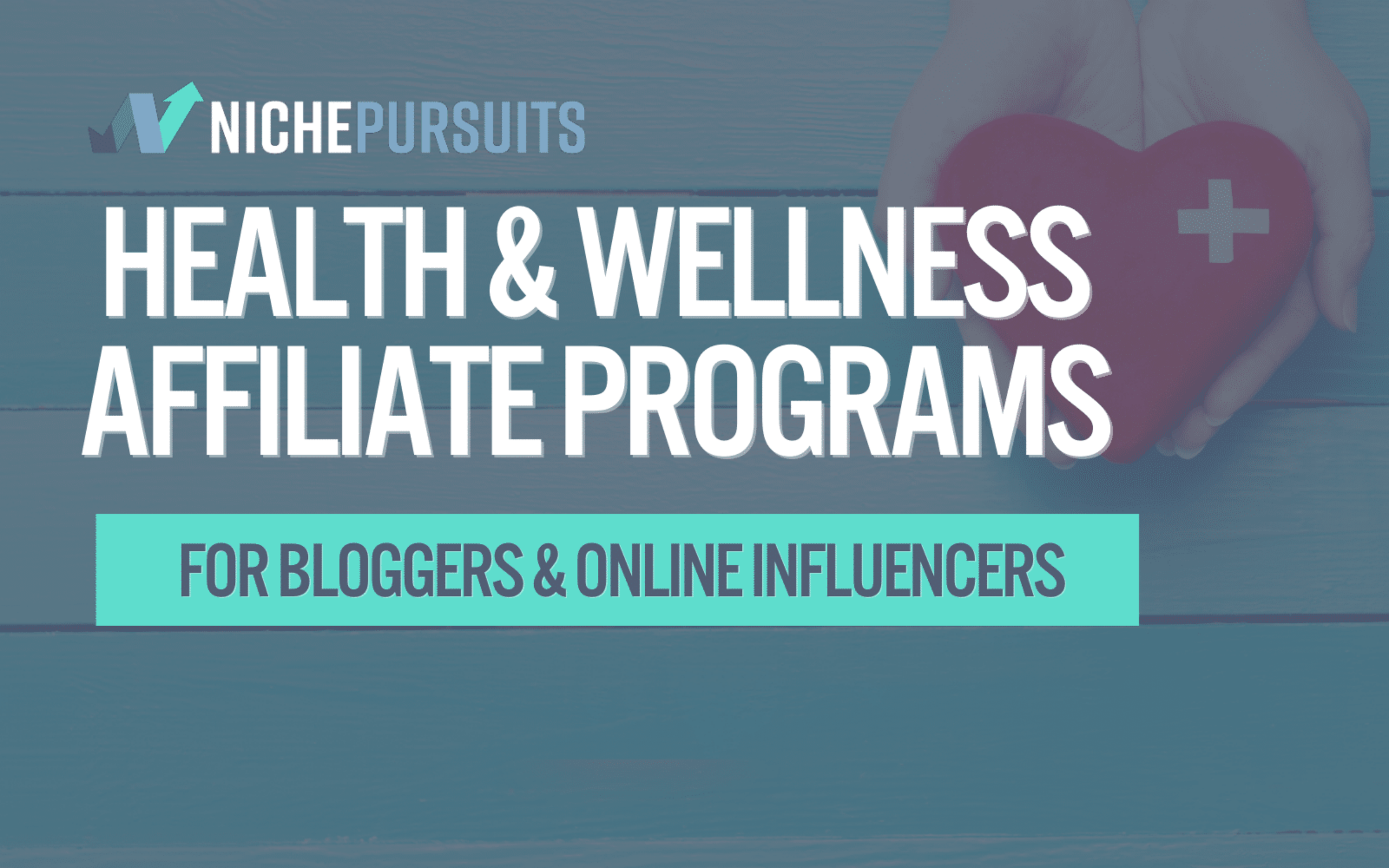 When you buy something through one of the links on our site, we may earn an affiliate commission.
Today we're sharing some of the best health affiliate programs for affiliate marketers, bloggers, influencers, and anyone else with an audience online.
Whether you're brand new to blogging or a seasoned pro, affiliate marketing is without a doubt one of the best ways to make money online. 
The health and wellness industry is booming and is currently worth a whopping 4.5 trillion dollars. It's still growing too, with no signs of slowing down. So if you've been toying with the idea of starting a blog in the health and wellness niche, now might be the best time!
It requires comparably little upfront investment and the rewards can be huge. However, it does take persistence, hard work, and time.
For bloggers in the health niche, affiliate marketing can provide a great source of passive income (find out how much affiliate marketers make here). Health and wellness products are always in high demand, making them a lucrative choice for bloggers and affiliate marketers alike.
So, if you've been looking for health affiliate programs to join, then look no further.
What to Look for in Health Affiliate Programs
Although there are a lot of options out there, not all health affiliate programs are created equal.
There are a number of things you should look for when searching for the best health affiliate program to ensure you can make decent money, and not waste your time.
The commission structure: The commission structure is how much you get paid for every sale you make, and is usually calculated as a percentage. It is important to find an affiliate program that pays a decent commission.
The selection of products available: The best health affiliate programs will have a wide selection of products to choose from. This will allow you to promote products that are relevant to your audience, and create a wide variety of different content.
Cookie duration: Every affiliate program will have a different cookie duration. Cookie durations can range from as little as 24 hours right up to a year. The longer the cookie duration, the more chance you will have of earning a commission.
EPC: This is the average earnings per 100 clicks. It's a measure of the average amount of money you will earn for every 100 clicks on your affiliate link.
If you are looking for high-paying affiliate programs to join in the health and wellness niche, then the following affiliate programs are a great place to start (and for even more ideas be sure to check out survival affiliate programs). 
12 Health Affiliate Programs for Online Entrepreneurs
All of these health affiliate programs offer great commissions and are designed to be easy to join and promote.
Many include a large selection of products making it easy to find something to promote that will be relevant to your audience.
---
Fitbit
Fitbit is one of the most well-known and highly-respected health and wellness brands in the world. They specialize in top-of-the-range fitness trackers, wireless scales, and heart rate sensors.
Fitbit is a great brand for bloggers to promote because they are a trusted household name and have become popular with all types of people. They also have a strong web presence, which has built trust with their target audience. 
They pay a 3% commission as standard but offer higher commissions to affiliates who drive larger volumes of sales.
---
Healthy Wage
Healthy wage is a health and wellness brand that specializes in weight loss challenges.
Their platform basically allows you to place a bet on how much weight you will lose over a certain period of time. If you lose the weight and win the bet, you will get paid! They also run weight loss challenges.
Unlike other affiliate programs that pay you a percentage of the sale, Healthy Wage pays you a flat fee of $50 per referral.
---
Amazon Associates
Amazon Associates is one of the largest and most popular affiliate marketing programs around.
That's because most people already use and trust Amazon when buying online. The range of products available is so huge that no matter what products you want to recommend to your audience, you should be able to find them on Amazon.
Their commission rates vary from 1%-10%, depending on what product category you are promoting. In general, sporting goods pay a commission of around 3% while most other health and wellness products will come in at around 4%.
The only downside to the Amazon affiliate program is the short 24-hour cookie duration. Thankfully, when people find a product they like on Amazon, they are normally pretty quick to buy.
In addition, you will also generate a commission from any other products in their basket in that 24-hour period, which can be a great bonus!
---
Physicians Choice
Physicians Choice is one of the best health affiliate programs around. Their brand ambassador program is a great choice for bloggers because they offer over 500 products.
They have a wide selection of product types, including:
Vitamins
Probiotics
Supplements
Beauty products
And other health products
They have a long cookie period and offer a great commission rate of 25% of each sale. Affiliates will get paid once they have achieved the $100 threshold or every 30 days.
---
Plus CBD
Plus CBD is a well-known CBD oil brand. They specialize in CBD-based products, including hemp-derived CBD oil.
They have a large selection of CBD products to choose from, including oils, gummies, balms, sprays, drops, roll-ons, and more. 
Plus CBD has a good affiliate program, offering a 90-day cookie duration and a 15% commission, making this affiliate program a great choice for health and wellness bloggers.
Their affiliate program is run on Shareasale, which is a great affiliate network to join as a blogger, even if this affiliate program isn't the one for you.
---
Nutri Profits
Nutri Profits is a health affiliate program designed to help bloggers monetize their websites by advertising products on their websites.
They have a huge range of health-related products which you can promote, including:
Protein bars and shakes
Weight loss supplements
Cleanses, lotions, creams, and more
Nutri Profits is different from most other health affiliate programs in that they offer a lifetime cookie. This means when a customer signs up and buys a product through your affiliate link, you will receive 40% commission from their first order, and then 20% on all other orders they make in the future. 
Their products can be promoted and sold in over 100 countries, so no matter where you are in the world, you can make money with Nutri Profits.
---
Thrive Market
Thrive Market is a members-only online grocery store that specializes in healthy, natural food products.
They focus on non-GMO, Gluten-Free, Organic, and Vegan foods and healthy products which they sell at 25-50% below retail price. This makes them a great choice for bloggers who are specifically interested in natural food products.
Their affiliate program provides a commission when someone purchases an annual or monthly membership to Thrive Market through an affiliate link. 
---
The Vitamin Shoppe
The Vitamin Shoppe is a popular online store selling a wide selection of health and wellness products, including vitamins, supplements, protein powders, superfoods and groceries, natural beauty and skin, and more. This is a great all-around affiliate program to join as there is something for everyone here.
Their affiliate program is run through CJ affiliate, and they offer commission rates between 4% and 10%.
---
Organic Basics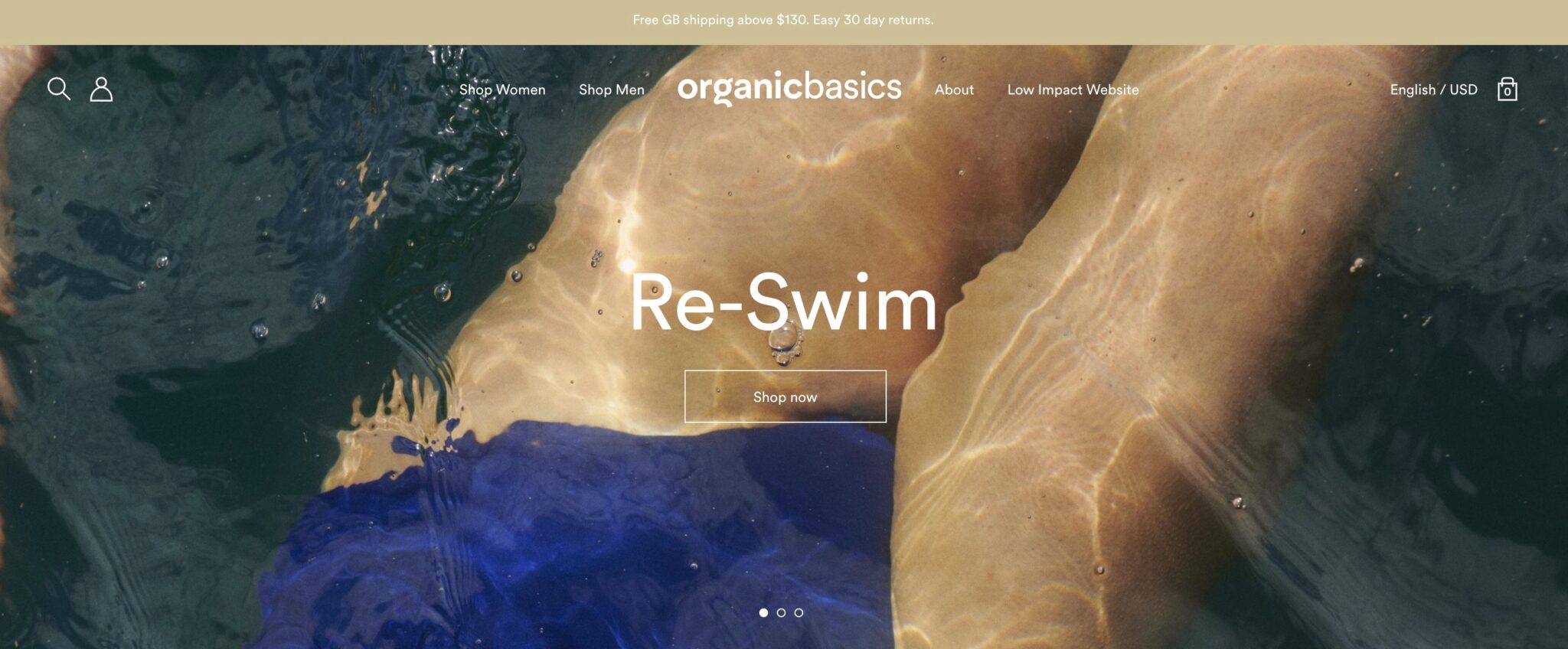 Organic Basics is an online clothing company that specializes in organic, eco-friendly, sustainable fashion. It's a great choice for health and wellness bloggers, as they have a large range of activewear, swimwear, and loungewear amongst their offerings.
Affiliates are given a 10% discount code to offer their readers and audience, and they will also receive 10%-15% commission on each sale made through their affiliate link. They also offer some other great perks including free Organic Basics products to review and invitations to events they are hosting.
---
Aroma Tech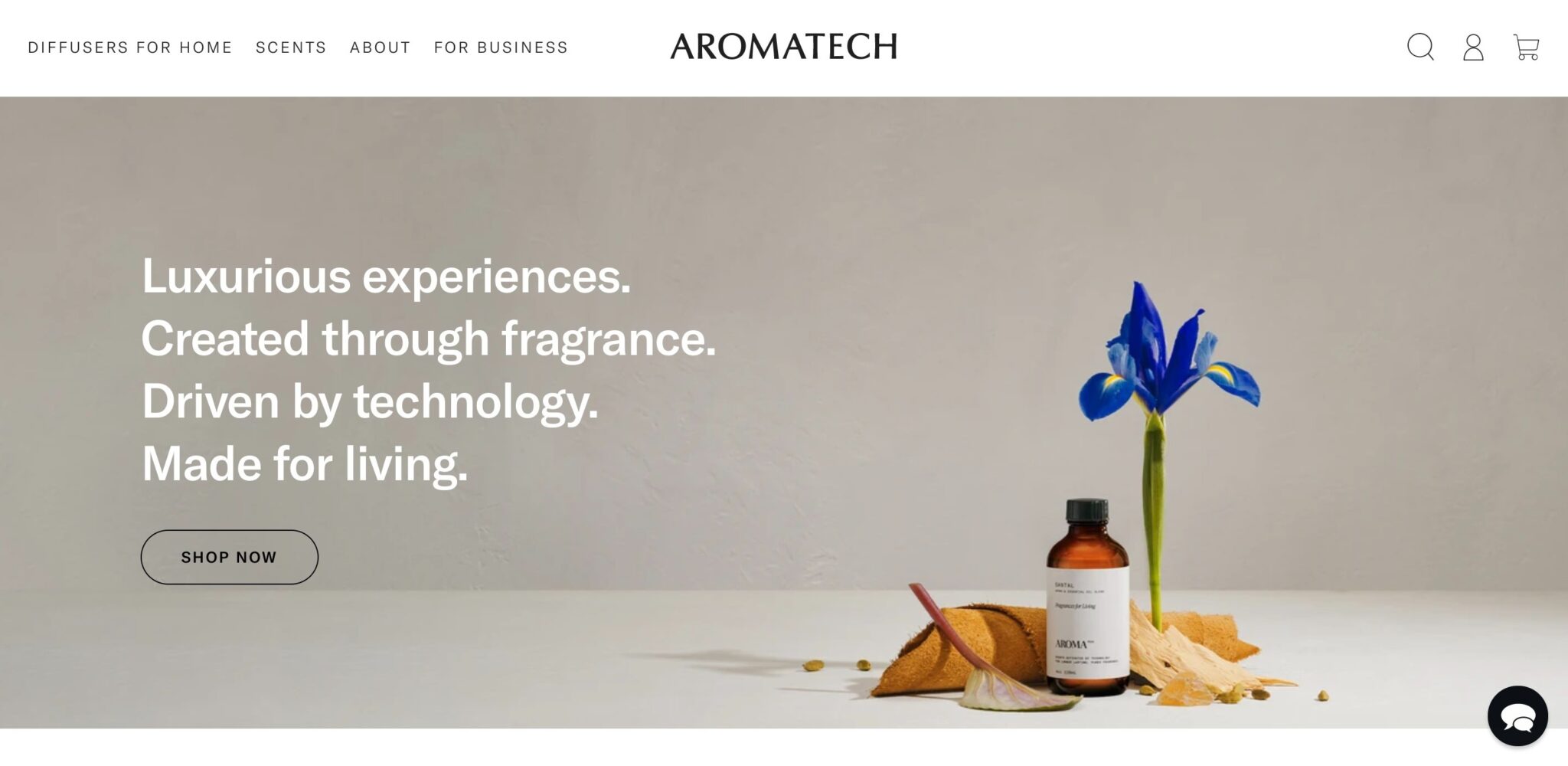 Aroma Tech is an aromatherapy company that specializes in selling safe, sustainable essential oils. They also sell a range of scent diffusers that make it easy to scent your home in a healthy sustainable way.  
Their diffusers use patented cold-air diffusion technology, which is what sets them apart from other aromatherapy sites and makes them an ideal product to promote for health and wellness bloggers.
Their affiliate program is run through Shareasale, and they offer very impressive affiliate commission rates of 20% on each order. 
---
Barefut Essential Oils
Barefut Essential Oils is an online store dedicated to providing high-quality essential oils and aromatherapy products. They are a great choice for bloggers because they have a large selection of products to choose from, including oils, diffusers, and bath products. 
Their affiliate program is one of the best around. Not only will you receive a 20% commission on a customer's order when they click through your affiliate link, but you will also receive a 10% ongoing commission for the lifetime of that customer. This makes it a great option for any health and wellness bloggers that are looking to generate passive income streams.
---
Just Thrive 
Just Thrive is a health and wellness company that provides high-quality probiotics, antioxidants, prebiotics, pet health supplements, and more. Their award-winning probiotics are popular amongst influencers, and over time they have become a trusted brand.
They have a great affiliate program, which anyone with a health and wellness blog can join. Commission rates are 10% on all products, but the great thing is that they have a 6-month cookie duration. This massively increases the chance of you earning a commission from your clicks.
---
3 Awesome Affiliate Networks ALL Bloggers Should Join
As well as joining individual companies' affiliate programs, you should also consider joining some affiliate networks.
Affiliate networks are platforms that essentially act as the middle man between a blogger and a brand. They often have a great number of different brands on their network, so as an affiliate you will have easy access to a wide range of products you can promote. 
The other benefit for affiliates is that you have access to all of your clicks, conversions, and earnings metrics in one place.
Here are our top 3 favorite affiliate networks for bloggers to join.
---
AWIN
AWIN is a global affiliate marketing network that makes it easy for both advertisers and publishers to create profitable partnerships and grow through affiliate marketing. 
The platform is easy to use, and if you're a WordPress user, all you need to do is install their plugin. The plugin will automatically detect links to any brands on their network and convert them into affiliate links. 
This means that even if you are not signed up to a brand's affiliate program yet, if you link to them this will still be detected and you will earn your commission on any sales generated.
Sign up to AWIN
---
Shareasale is part of AWIN, after being acquired by the company in 2017.
Although they are owned by the same company, it is still worth joining Shareasale separately, as they have a different range of brands on their network.
Because they have such a large number of businesses on their network, they are a great solution for bloggers from any niche. 
Like AWIN, Shareasale has its own plugin to track your affiliate link, making it super easy to track and manage your clicks and commissions.
Join Shareasale here 
---
CJ Affiliate
CJ Affiliate, formerly known as Commission Junction is another popular network, and it's one that's used by many affiliate marketers. Commission Junction has a lot of health affiliate programs, which is great for affiliate marketers in this niche. 
It's completely free to sign up, and the platform is very easy to use and navigate. They work with some of the most well-known brands in the world, including Overstock, Intercontinental Hotel Group, and Barnes & Noble. They also work with well-known publishers like Buzzfeed, Time, CNN, and wirecutter, so you will be in good company.
Join CJ affiliate here
---
Where to Promote Health Affiliate Programs
Contrary to popular belief, affiliate marketing isn't limited to just bloggers.
In fact, you can promote your affiliate links on almost any online platform. Whether you are a social media influencer or a YouTuber, you will be able to share affiliate offers with your audience.
Here are the most common places people promote affiliate offers:
Blogs
YouTube
Facebook
Twitter
Instagram
Podcasts
Email newsletters
E-Books
Online Courses
Resource page on your website
Pinterest
As you can see, there are loads of options to choose from when it comes to promoting your affiliate links. Once you have signed up for a health affiliate program (or supplement affiliate programs), you can promote your links in any or all of these places to maximize your income potential.
Conclusion: Health Affiliate Programs
If you are a health and wellness blogger, then the affiliate programs listed in this article should be a great fit for you. You can also find numerous other affiliate programs to join on those 3 platforms.
If you are new to blogging or haven't started your blog yet, check out our guide on how to start a blog. This step-by-step guide will give you all the information you need to start a profitable blog in any niche. 
We also have a great guide on how to build a profitable niche website that can make $2985 per month. This is perfect for anyone who wants to go all-in on affiliate marketing.
Want to learn step-by-step how I built my Niche Site Empire up to a full-time income?
Yes! I Love to Learn
Learn How I Built My Niche Site Empire to a Full-time Income
How to Pick the Right Keywords at the START, and avoid the losers
How to Scale and Outsource 90% of the Work, Allowing Your Empire to GROW Without You
How to Build a Site That Gets REAL TRAFFIC FROM GOOGLE (every. single. day.)
Subscribe to the Niche Pursuits Newsletter delivered with value 3X per week