31 Freelance Writing Apps to Help You Thrive and Prosper
When you buy something through one of the links on our site, we may earn an affiliate commission.
Nowadays, freelance writers have a host of digital tools at their disposal that they can use to help them work more productively. This post explores some of the best freelance writing apps to make the most of your writing.
From job-finding apps to time management and focus aids, there are tons of online resources that anyone in the freelance writing business can use to help them improve their work performance.
In a hurry?
There's no easier way to improve your writing than by using Grammarly. It helps edit your emails, social media posts, documents, and more in real time using a powerful AI engine. And 30 million people and 50,000 teams worldwide use it every day. And so can you - for free.
---
Useful Apps for Freelance Writers
In today's fast-paced world, one of the most important aspects of freelance writing success is having the right tools to create high-quality content.
Professional freelance writers need more than just the best grammar, spelling, and editing apps to make the most of their writing skills. Many apps and platforms help you get organized, stay focused, find clients, and make it easier than ever to collaborate effectively.
From job-finding apps that identify relevant projects immediately to project management tools that ensure clear communication at every step of the writing process, developing a library of utilities is essential for any successful freelancer.
Job Finding Apps
One of the most crucial tools for any new freelance writer is a reliable job-finding app. These apps can help you find freelance writing jobs well-suited to your skills and interests, enabling you to identify potential projects with minimal effort quickly.
Many job boards offer robust search capabilities, allowing you to filter your results based on criteria such as location, salary, and keywords. Some job-finding apps include features like automated job alerts and recommendations that make staying up-to-date with new opportunities in your field even easier.
Upwork
Upwork is one of the most popular job board platforms for freelance writers, offering numerous job postings worldwide. It allows you to search for freelance work in specific categories easily, provides an online workspace, and connects you with potential clients.
ProBlogger
ProBlogger is a great resource freelance writers seeking to specialize in blog writing. It has a wide variety of posts available on its job board and offers helpful tips and advice on how to get the most out of your work.
Fiverr
Fiverr is another great platform that offers freelance writers a wide range of job opportunities. You can easily search for jobs and browse the portfolios of potential clients while also getting an overview of their ratings so that you can make an informed decision before committing to a project.

Freelance Writing Gigs
Freelance Writing Gigs is a great place to search for short-term or one-off projects for the freelance writer. It offers a variety of job postings from all around the world and is updated regularly with new posts.
Check out our article on the best sites for freelance writers to find jobs for more suggestions.
The Writing Process
Having all the tools to help you plan, structure, and manage your writing process is essential for any freelance writer before they start writing. A host of apps can make this process easier, from idea generators to speech-to-text software.
Evernote
Evernote is a great tool to help freelance writers organize and manage their writing projects. It allows you to create notes, outlines, and mindmaps that help keep your freelance writing ideas organized. You can also store images, audio files, and other documents related to the project for easy access.

Notability
Notability is another app that helps keep your projects organized. It allows you to take notes, highlight important points, and store images and audio recordings. The app also has a speech-to-text feature that can help save time when working on longer writing pieces.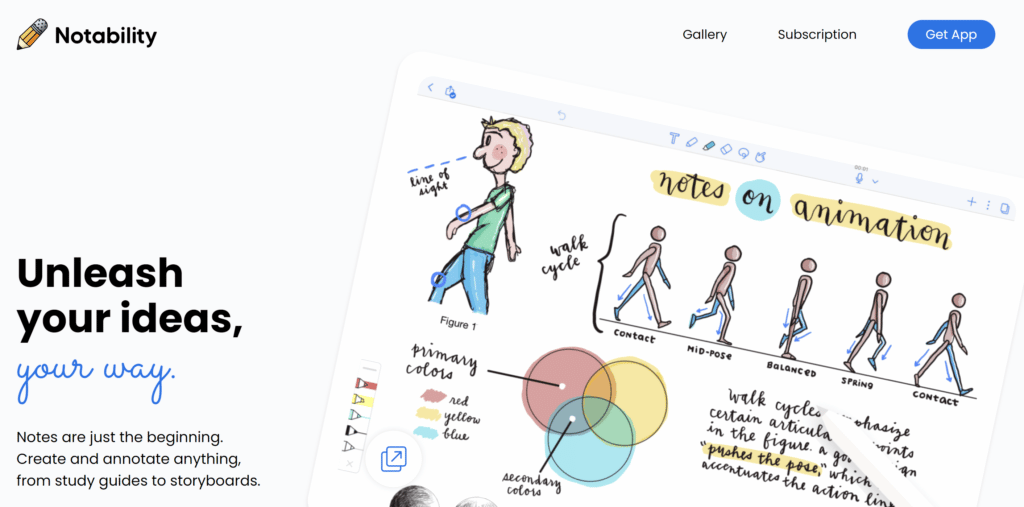 Scrivener
If you've reached a point where MS Word or Google Docs isn't helpful for the job anymore, Scrivener is a great tool for writers who want to plan their stories in greater detail.
It offers a range of features such as corkboard plotting, full-screen writing mode, and auto-save capabilities that make it easy to keep track of your ideas and focus on the task at hand.
Mindnode
Mindnode is a great mind-mapping tool for writers who need to organize their ideas and plan out stories. It offers an intuitive user interface and allows you to easily create nodes, connect them, and add notes or images.
Coggle
Coggle is another great mind-mapping and flow chart tool that can help writers keep their ideas organized. It allows you to create diagrams, add notes and images, and export your maps in various formats.
Dragon Dictation
Dragon dictation is a great tool for writers who prefer to work with speech-to-text software. It lets you quickly and accurately convert your spoken words into text, reducing the time spent typing up documents.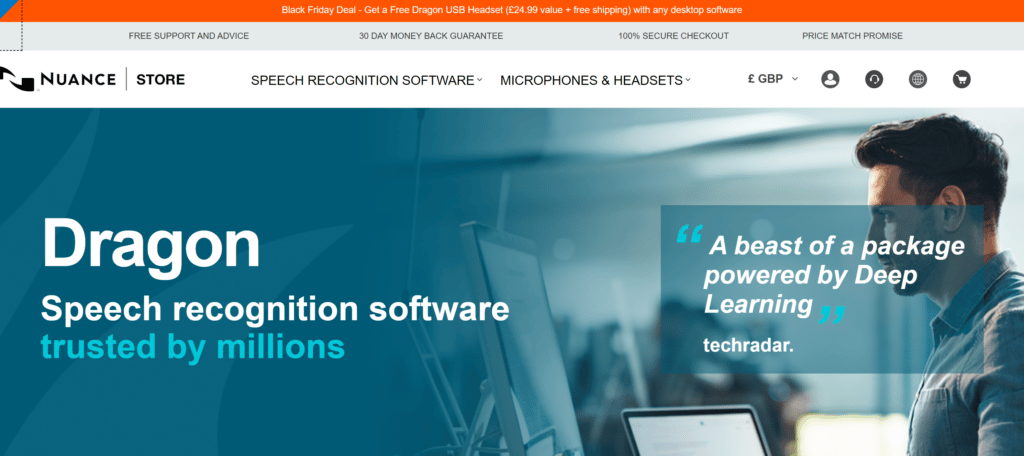 Dictation.io
Dictation.io is another great speech-to-text tool for writers who don't have access to Dragon Dictation. It offers an easy-to-use interface and accurate transcription of your spoken words in real-time.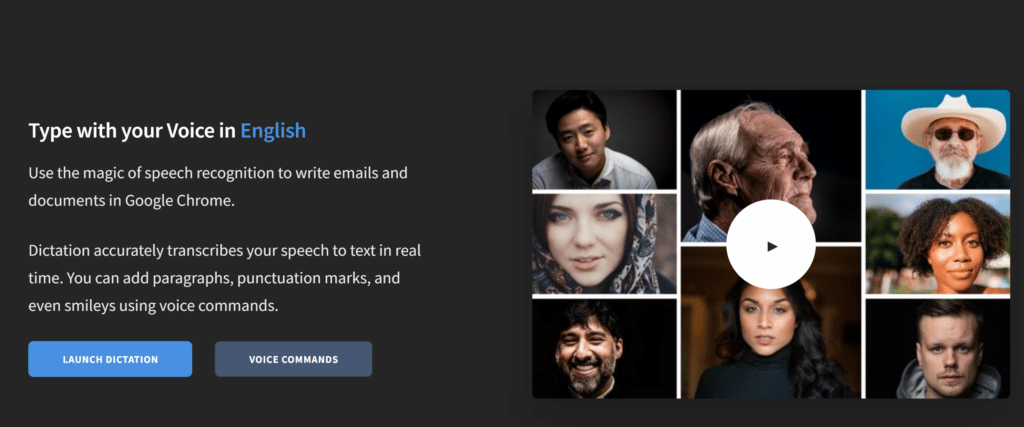 Grammar, Spelling, and Editing
To be a successful freelance writer, you'll want the right tools to help you check for errors in your work. There are a host of apps that can make this process easier, offering everything from grammar and spelling corrections to plagiarism checkers.
Grammarly
Grammarly is considered by many to be one of the essential apps for freelance writers. It's an excellent tool for checking for grammatical mistakes in your writing. It automatically flags errors and provides helpful suggestions for improvement, making it easy to ensure that your work is error-free.
Check out our Grammarly review article for the full lowdown on what this powerful app has to offer.
Hemingway Editor
The Hemingway app is a fantastic tool for detecting common grammatical errors and mistakes in your writing, such as overused words and using passive voice. It also provides an overall readability score, helping you to ensure that your work is easy to understand. Learn more in our full Hemingway editor review!
ProWritingAid
ProWritingAid is another great tool for proofreading and editing your writing. It provides an in-depth analysis of your text, highlighting areas that need improvements, such as sentence structure, length, and readability. You can also export your documents to a range of popular formats.
PrePost SEO
PrePost SEO is a great toolkit containing 95+ free online tools to help you check every aspect of your content. From paraphrasing tools to plagiarism checks, PrePost SEO provides everything you need to ensure that your writing is optimized for search engines.
Time Management, Productivity, and Focus
Freelance writers often have to juggle multiple tasks at once, and finding ways to manage your time and stay productive is essential. Several tools can help with this, from task management systems to focus apps.
Write or Die
Write or Die is a quirky piece of software developed by "Dr. Wicked" to help you stay focused when working on your writing projects. It uses an incentive system to keep you motivated and rewards you with points when you reach certain goals. You can customize the settings to make the app fit your needs.
Todoist
Todoist is an excellent task management system that can help you manage tasks and stay on top of your to-do lists. It allows you to create lists and set due dates while providing a range of features, such as reminders and collaboration tools.
Focus To-Do
Focus To-Do is a great app for keeping yourself focused and productive while working. It allows you to set specific tasks with timers, helping you stay on top of your to-do list and avoid distractions.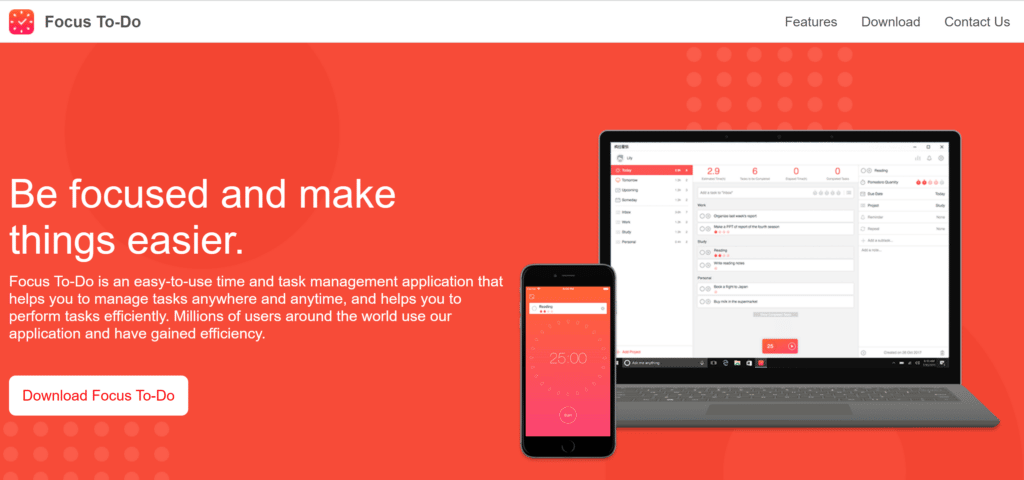 Forest
Forest is a fantastic tool for boosting your focus and productivity. It allows you to set yourself a goal, such as writing for 2 hours, and then plant a virtual tree if you don't give in to distractions. The tree will wither away if you switch to another app or stop working. The more focused sessions you complete, the more trees will be planted. It's an innovative way to keep yourself motivated and on track.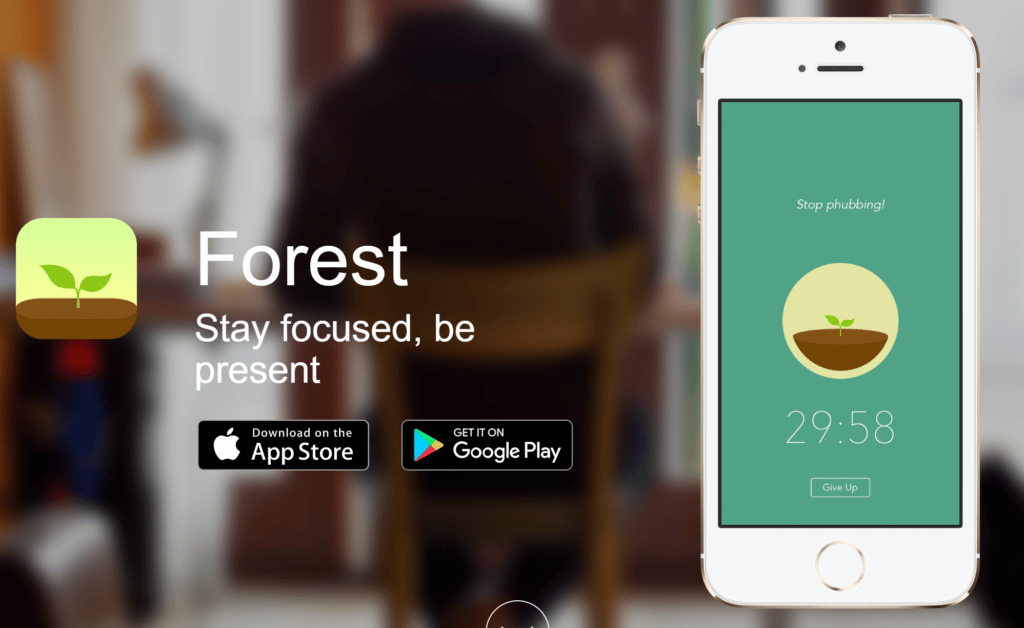 RescueTime
RescueTime is an excellent tool for tracking your time on tasks, helping you stay productive and identifying areas where you can improve your time management. It can help you set goals, block distracting websites and measure your progress over time.
FocusWriter
FocusWriter is a great app for those looking to focus on their writing without distractions. It has a full-screen mode that keeps your mind from wandering, as well as a timer and a goal-setting feature to help you stay productive.
Images and Graphics
Having the right images and graphics to accompany your written work can make it much more engaging and interesting. Plenty of visual content creation tools can help you produce high-quality images and graphics for your projects.
Canva
Canva is an online design platform that makes it simple to create stunning visuals without needing to be a design expert. It has a range of pre-made templates and tools for creating custom images, making it an excellent resource for writers looking to spice up their work. Even those with no design experience can produce beautiful graphics quickly and easily in just a few minutes. The free version is also great for those on a budget, but there is also a paid version that offers access to even more useful features.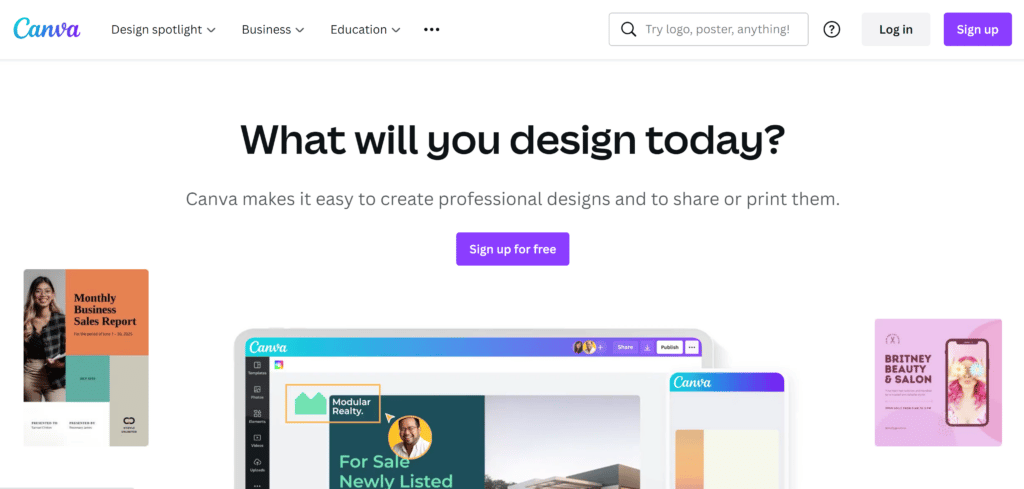 Unsplash
Unsplash is a great source of free, high-quality images that you can use in your projects. The site has thousands of photos to choose from, so you can find something that fits your needs.
GIPHY
GIPHY is the perfect tool for adding fun and visual flair to your content. It has a huge library of GIFs that can be used in all kinds of projects, from blog posts to emails and more.
Organizational Tools
When it comes to managing client relationships, project management tools can make a huge difference. They make it simpler to track tasks, collaborate with colleagues and clients, and stay organized.
Trello
Trello is an excellent workflow app for managing tasks and staying organized. You can create lists, assign tasks to different team members, and even attach files or images to each task. It makes it simple to keep track of the progress of your projects.
Asana
Asana is a great tool for managing projects and staying organized. With Asana, you can create tasks, assign them to different team members, track progress, and easily communicate with your colleagues. Check out our article Asana Vs Monday, where these two project management giants go head to head.
Slack
Slack is a team communication platform that allows you to chat easily with teammates and clients. You can create different groups for different projects, share files and have conversations. It's an excellent way to stay in touch with everyone involved in your projects.
Notion
Notion is an all-in-one workspace designed to help you organize your projects, collaborate with team members, and keep track of notes. It's a great tool for staying organized and on top of upcoming tasks.
Invoicing and Billing Systems
Invoicing and billing systems make it easy to keep track of payments and manage client relationships. These accounting software tools are essential for any freelance business and can help you get paid on time, simplify your billing process, and provide an easy way for clients to pay you.
Wave
Wave is a great tool for preparing invoices and managing payments. It allows you to create professional-looking invoices, track their progress, and manage client relationships.
Square
Square is an excellent option for processing credit card payments from clients. It's secure, easy to use, and makes it simple to keep track of payments.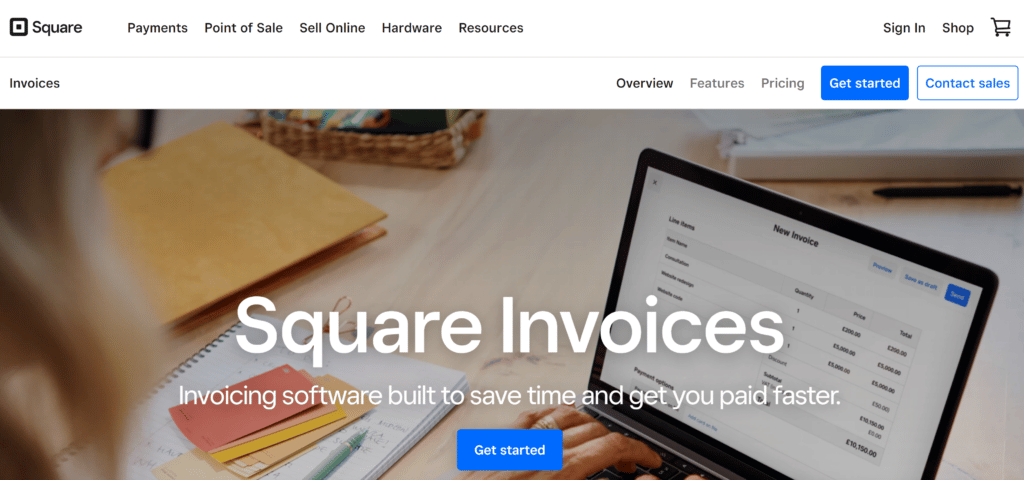 FreshBooks
FreshBooks is an invoicing and billing system designed to make it easy to manage client relationships. Creating invoices, tracking their progress, and getting paid on time is simple.
Freelance Writing Apps - Final Thoughts
Let's face it; freelance writing can be a lonely business. You spend hours in front of your computer screen with only your thoughts for company. But it doesn't have to be this way. Tons of freelance writing apps allow you to connect with other writers, find new clients, collaborate on projects and stay organized.
Finding the freelance writing apps that work best for your needs is important. Try out a few options before settling on the best apps. Most writers find freelance writing an enjoyable and rewarding experience with the right tools.
Want to learn step-by-step how I built my Niche Site Empire up to a full-time income?
Yes! I Love to Learn
Learn How I Built My Niche Site Empire to a Full-time Income
How to Pick the Right Keywords at the START, and avoid the losers
How to Scale and Outsource 90% of the Work, Allowing Your Empire to GROW Without You
How to Build a Site That Gets REAL TRAFFIC FROM GOOGLE (every. single. day.)
Subscribe to the Niche Pursuits Newsletter delivered with value 3X per week