Fantastic Food Affiliate Programs—Your Ultimate Guide to Promoting Food and Beverage
When you buy something through one of the links on our site, we may earn an affiliate commission.
Food affiliate programs are the perfect addition to your online food blog. Whether you focus on healthy eating, vegan meals, tasty snacks or coffee beans—becoming a food affiliate should be a no brainer.
The U.S. Department of Agriculture ranks food as the fifth most expensive consumer item behind rent, healthcare, transportation, and entertainment. That just means people are ready and willing to spend money in the food industry.
As a food blogger you can promote things like your local family farm, specialty foods or a paid membership to some kind of meal plan subscription. Unfortunately, the downside to opening up this stream of earning potential is the time it takes to find decent food affiliate programs.
To save time and we've rounded up a wide range of the best food affiliate programs for you to try. These food affiliate programs offer great average commission rates and have an affiliate cookie length of around 30 days. Lots of these programs are even suitable for an international audience with a presence all around the world!
Most importantly, these food affiliate programs all promote great tasting real food!

Healthy Food Affiliate Programs
If your mantra is skinny waist, fat wallet, these are the healthy food affiliate programs you need to know about. These are the best food affiliate programs that cater to specialty foods, organic food, healthy groceries and fresh meals.
The Daily Harvest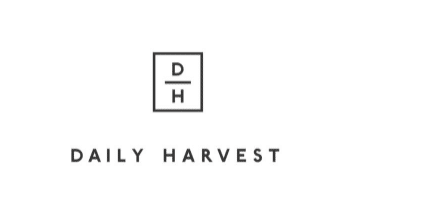 The Daily Harvest Affiliate Program welcomes brands, hospitality professionals, and bloggers to introduce people to their world of sustainably sourced fruits and veggies. With only organic ingredients, It's one of several organic food affiliate programs out there, and great if you love to prioritize gut health and promote healthy foods.
The brand sells pre-portioned, farm frozen smoothies, soups, harvest bowls, flatbreads and more. All of their products are dairy free, plant based and made with high quality ingredients.
If you subscribe to one of their plans yourself you can sometimes earn referral credits to refer you friends and family. This is different than their affiliate program which is run through the ShareASale affiliate network.
---
Jerky Subscription


Jerky is a perfect snack food for any time of the day. Millions of people eat it, and all ages love it.
Jerky Subscription is the world's best beef jerky subscription box. They deliver craft jerky to your door step on a monthly basis.
The team behind Jerky Subscription curate the best jerky brands from all across the country to bring you luxury treats like American wagyu beef jerky and flavors to excite your taste buds like manga habanero or churro flavored meat.
---
Smoothie Box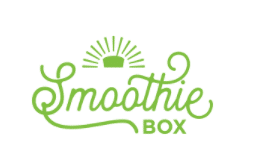 Indulgent treats don't have to get in the way of weight loss. Smoothie Box helps you enjoy smoothies and juices, plus healthy snacks, superfood mixes, and supplements in convenient portion-sized packages.
The average sale price is $121. With a 15% commission per sale, this healthy subscription is one you won't want to miss.
This is another food affiliate program that is part of the ShareASale affiliate network so it's easy to sign up to multiple affiliate programs quickly.
---
Organic Wholesale Club

Trying to avoid the busy grocery store? The Organic Wholesale Club is an online marketplace that sells organic produce as well as eco friendly products for your home and garden. This affiliate program is a great option if you have an established blog or social media page revolving around sustainable eating and eco friendly products.
Since their product selection is so vast there is a lot of opportunity for you to sell different products and increase your affiliate income.
In addition, the product range at Organic Wholesale is all within quite an affordable price range so you don't need to bank on new customers being ready to dish out a lot of money in order for you to earn a commission (and you may also want to check out these other wholesale affiliate programs while you're at it).
---
NatureBox

Partnering with NatureBox gives you the ability to earn on all new NatureBox members! NatureBox is a monthly membership that provides savings of up to 40% on hundreds of carefully sourced and nutritionist-approved snacks.
When you refer a new member, you'll get $15 per signup on your content sites, and $1 per registration for coupon sites.
---
BulletProof

Bulletproof sells health supplements and digital products for fitness enthusiasts and those who aim to live a performance lifestyle. The brand focuses on promoting mindfulness in clean living, fitness, nutrition, and positive thinking.
You'll find products like MCT oil, protein powder, prebiotics and more with lots of health benefits in their online store. One of their best sellers is sustainably sourced ground coffee.
Their affiliate program offers competitive commission rates and pays out every month. You can also expect a dedicated affiliate management team and a wide range of different banners and links so even if this is your first time signing up for an affiliate program the whole process is really easy .
---

Snack Affiliate Programs
Snack food affiliate programs are actually really great for a couple of different blog niches. You can run a travel blog and promote great snacks to take with you on the go. Or maybe you run a wine blog and are looking to suggest different pairing options that aren't too expensive?
Of course, food bloggers will know that delicious food always includes snacks.  These food affiliate programs boast indulgent treats that are sure to win you returning customers.
Seattle Chocolate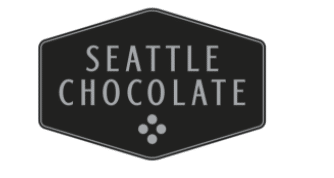 The  Seattle Chocolate Affiliate Program is a way to earn commissions for promoting excellent tasting chocolate.
Everyone knows that no holiday is complete without chocolate. Valentine's Day? Halloween? Christmas? Need I say more?
Plus, what's everyone's go to gift when it comes time to buying something for your boss, your new neighbor, or that special someone when you forgot to take the trash out for the third week running? You guessed it: chocolate.
The good news here is that there is ample opportunity for you affiliate earnings to add up quickly as long as you are targeting the right traffic. Especially since this is one affiliate program that offers some pretty good terms.
Have fun writing your next blog post about chocolate.
---
Nicks Ice Creams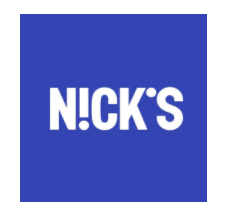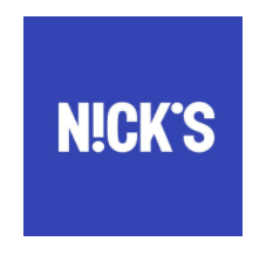 What do you get when mix ice cream and IKEA? The answer is Nick's, Swedish style light ice cream made with delicious sugar replacements.

From their delectable selection of Rocky Road to their mouth-watering butter pecan, Nick's has it all—and more.

Their ice cream is sugar free and does not contain any artificial sweeteners. instead, Nick's is the first ice cream sweetened with plants! They even have a range of vegan ice creams that are wholly plant based.

This makes Nick's a great food affiliate program for food bloggers based around healthy living, vegan or even diabetic diets. Compared to other affiliate programs, Nick's is a very visual brand with a great aesthetic which makes it a good option for social media marketing.

If you're looking for more great food affiliate programs specifically catering to vegans you can check out our list of the best vegan affiliate programs.

[/no
---
Oh Nuts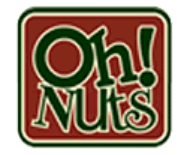 Oh Nuts is the go-to place to fulfill all your nutty cravings. With top quality, fresh roasted nuts and snacks, artisan cheeses, and delicious sweet treats all at an affordable price.
It's worth noting that Oh Nuts doesn't offer the best commission rate, only 1% per sale, but they do have a whole lot of products like dried fruits, chocolate and candy that could appeal to those with a sweet tooth.
---
Universal yums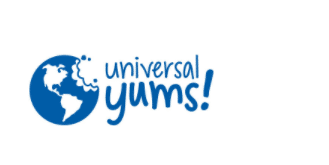 Whether you are a travel or food blogger, Universal Yums is definitely a brand you can be excited about promoting.
As their name suggests, when you join the Universal Yums affiliate program you promote foods from all around the world.
Their subscription service is a monthly box of treats and goodies from different countries. Each month you "visit" somewhere new in the world with just your tastebuds.
Universal Yums affiliates who make at least 10 commissions will get a free box to review for their followers. Plus, those who reach within the top 10% of earners can also work to create a custom program with a higher commission rate.
---

Meat and Seafood Affiliate Programs
If you're looking for wild caught seafood or premium ingredients like bison or venison, then we've got you covered. These food affiliate programs are great for carnivores and anyone whose meal plan starts and ends with animal protein.
The Honest Bison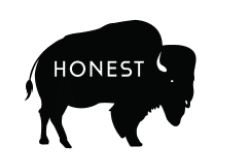 Premium meat products and a great affiliate program for any authority site with unique foods.
The Honest Bison offers high-quality, hard to find gourmet food items to promote to your community. Bison, Elk, Venison, and even high-quality dog food are all on the list.
---
Meat N Bone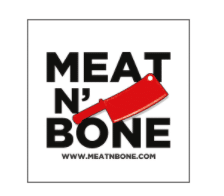 Meat N Bone offers a wide selection of meat. They carry products from beef, pork, chicken, lamb to supplies such as finishing sale, smoking wood chips, gifts, and experiences on the menu.
---
Butcher Box

ButcherBox is a Subscription Meat Service for Healthy and Sustainable Meals. ButcherBox is a monthly delivery of all grass-fed beef, organic chicken, and heritage breed pork directly to your door. Need a keto meal? Butcher Box will deliver to your doorstep along with a recipe idea.
Join the Butcher Box affiliate program by applying on ShareaSale and start earning $20 per sale commissions immediately!
---
Perdue Farms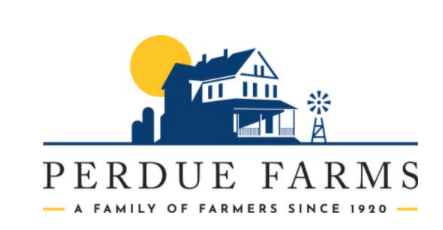 Perdue Farms is committed to putting the highest quality chicken, turkey, pork, and beef products on customers' tables – each and every day.
Suppose your blog isn't a fan of antibiotics to raise healthy animals. Perdue farms is a great choice to promote as an affiliate. Every sale will earn you a 7% commission and come in recyclable insulated boxes with biodegradable foam.
---
Lobster Anywhere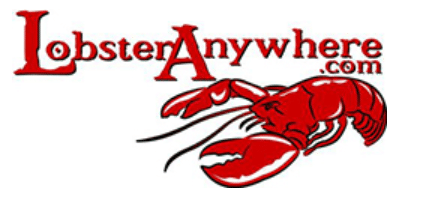 Looking for fresh seasfoo? Lobster Anywhere has the freshest delivery available online for lobsters, seafood, and other seafood. As an affiliate of LobsterAnywhere.com, you will earn 7% of each sale!
Getting Lobster in some regions of the world can be difficult, but with Lobster Anywhere, you can get Maine lobsters, Canada lobsters, rock lobster, and crayfish (lobster tails) delivered.
With a 90 day cookie and a 4.21% conversion rate, the Lobster Anywhere affiliate program can add some top-notch seafood to your food niche.
---

Meal Delivery Affiliate Programs
Subscription boxes delivering all the necessary ingredients for a delicious meal are incredibly popular right now. Better yet, many of the meal delivery affiliate programs offer high or recurring commissions. Let us share a few of our favourites…
HelloFresh Affiliate Program

Having meals delivered is becoming more and more popular. One of the first brands helping people make chef inspired meals at home was Hello Fresh.
Hello Fresh is an online meal-kit delivery service, offering a selection of well-known recipes and meal combinations delivered to your home each week. It might not be a gourmet meal delivery service—but you can skip out pretty much an entire week's shopping with a subscription.
Subscribers choose their plan according to the number of meals they need (at least 3 per week). Meals are packaged in easy-to-follow kits complete with pre-portioned ingredients and cooking recipes.
You can also choose plant based meals or request modifications for other specialty diets.
To become a HelloFresh affiliate, you'll need to apply. Once your application is received, a HelloFresh team member will reach out if your audience is a fit.
---
The BBQ Box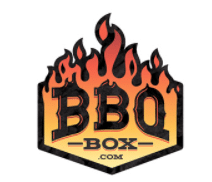 The BBQ Box is your go-to subscription box for all things BBQ, from recipes and techniques to necessities and tools, or even the best gas grills on the market. BBQ Box is making the world taste better one bite at a time.
You'll be in good hands with this affiliate program. BBQ Box is a professionally managed program with 15 years of experience and a great commission rate.
---
Mr. Tortilla

Mr. Tortilla, a Tortilla delivery service with a cult-like following is famous for their OBAD burrito. The OBAD (One Burrito A Day) burrito is known to sell out quickly. Affiliate marketers that post content even remotely related to burritos should hop on this one as you're pretty much guaranteed money. Very few people can turn down Mr. Tortilla.
---
Jet Fuel Meals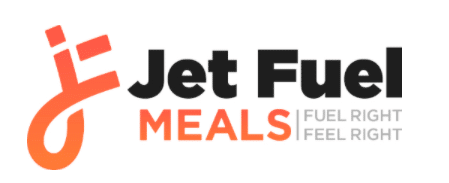 For more nutritious meals, check out Jet Fuel Meals—a meal delivery service that provides you and your family with healthy, delicious, ready to eat meals that work with your busy life.
Including a convenient meal delivery nutrition program, Jet Fuel Meals is optimized for those who lead busy lives but still desire a well-balanced meal. This is one of the best affiliate programs to target working professionals, especially parents.

---
Albertsons Affiliate Program

Albertsons.com affiliate program allows you to promote groceries, produce, meat, seafood. The affiliate program is private invite-only but with an option to apply on the Commission Junction website.

Albertsons.com offers its delivery service in many major cities, making it a great option for any affiliate marketer looking to promote food delivery services.
---
Sun Basket Affiliate Program

Sun Basket Food is a great place to order healthy, home-cooked meals and treats.
If you're into food and cooking, you must have heard of Sun Basket. They are taking the approach of Blue Apron but better, delivering quality ingredients to your doorstep.
For each sale, you'll get a $20 flat fee with the Sun Basket affiliate program.
---
Home Chef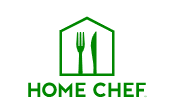 Make cooking at home synonymous with chef prepared meals. There are a lot of great affiliate programs out there, but few offer the flexibility of Homechef.com. Home Chef was founded with the mission to help people cook more in their own homes.
Look around their website, and you will see that they genuinely care about their customers, and I believe that is why they have been able to offer products with new recipes every day. They have a great affiliate program and the customer base to drive tons of traffic to your posts!

You can find the Home chef affiliate program on the CJ Affiliate network.
---

Beverage Affiliate Programs
Alcoholic drinks are an easy recommendation to make to help increase your blog earnings. With every good meal, there should be a nicely paired wine or craft beer. Here are a few beverage affiliate programs you can use to promote on your next food or recipe review.
The Original Craft Beer Club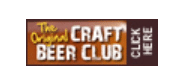 The Original Craft Beer Club is committed to delivering the best possible craft beer experience. Each month, members receive 12 handcrafted beers delivered to their doorstep! Every beer is expertly selected by our team of founders, who curate from the best microbreweries.
Note: While the Original Craft Beer does sound tasty, there is a low commission and tracking cookie duration.
---
Art of Tea
An online tea store that offers customers a unique selection of loose-leaf teas, all-natural teas, herbal blend teas, gifts, and accessories.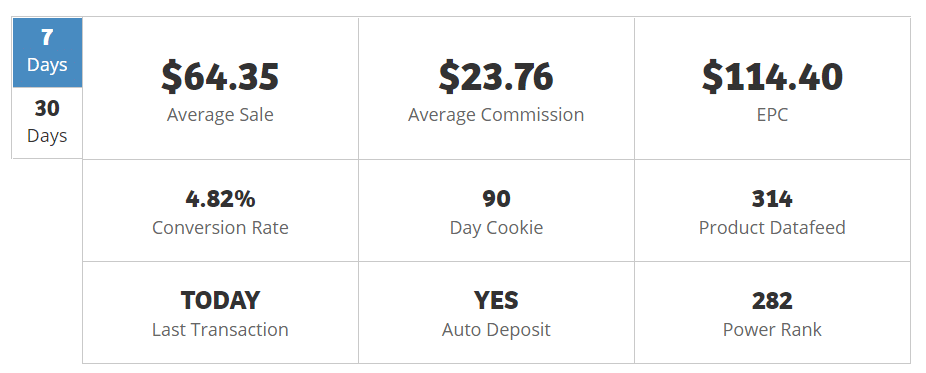 ---
Cellars Wine Club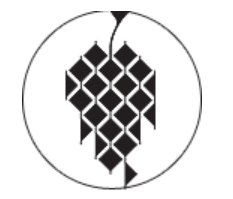 Wine subscription boxes aren't just a trend. Cellars wine club is continually adding new wines. Cellars Wine Club offers excellent wine and unique collectibles to choose from, regular shipments, single bottles, gift boxes, even crates.
Founded in 1999,  Cellars Wine Club has been a leading company in the wine club industry since its inception. With an 8% per sale commission, this is a wine affiliate program you can rely upon.
---
Beer Drop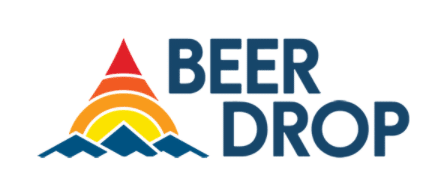 Shipping beer sounds costly, but Beer Drop has $5 shipping on every order, no matter how big. Beer Drop is a company with the purpose of providing personalized boxes of beers you'll love.

---

Food Accessory Affiliate Programs
Don't overlook upselling a food accessory or appliance on your foodie blog. If using a particular kitchen utensil will make a recipe shine, be sure to include your affiliate link!
Grill Masters Club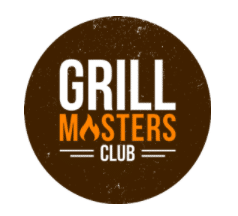 Join the Grill Masters Club affiliate program and earn up to 10% commission for each sale you generate. The subscription box will send you a unique selection of BBQ and grilling supplies, recipes, and expert advice that is not available in stores or on most areas of the internet.
If you need top-shelf BBQ products for your niche food site. Grill Master Club is the place. With a 90 day cookie and $89 average sale, you'll be earning top tier commissions.
---
SPICENTICE

Do your followers need help decided what spice to use for a new recipe? Spicentice takes all the guesswork out of which seasoning to use in a given situation. Their meal kits help you find the right spice.
---
AMAZON ASSOCIATES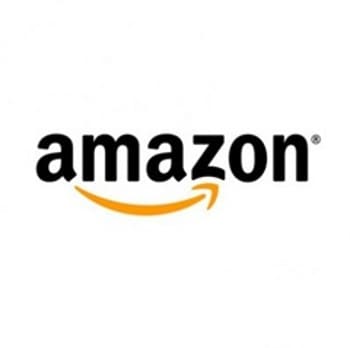 Amazon Associates is one of the largest affiliate networks in the world to monetize your blog. You can earn a commission on food products you refer your readers to. With so many products on Amazon, the options are limitless.
You could review a post on your favorite food products such as forks and knives, pots and pans, or even high-end cooking appliances.
Getting setup with Amazon Associates affiliate program is available for just about any beginner blogger, but commission rates are relatively low. Most items in the food category on Amazon will generate around 3% commission.
---
Smart Kitchen

Smart Kitchen is an online store offering a wide range of kitchen stuff. Shop for blenders, coffee makers, juicers and smoothies makers, and more on smartkitchen.com.
---
Pinch of Yum

The  Pinch of Yum affiliate program is exclusive to health-minded individuals who would like to earn money by promoting a healthy lifestyle on their website and other social media channels.
While it's a highly targeted niche, their food photography book has an impressive 6-month cookie duration and 50% commission.
---

Online Cooking Class Affiliate Programs
Online courses have high margins, meaning more commission for you. With online cooking classes, you can earn up to 50% of commissions.
LEARN CAKE DECORATING ONLINE

Learn Cake Decorating Online offers courses and ebooks on how to decorate cakes. Get 30% to 50% recurring commission for each person that purchases from your affiliate link!
---
Masterclass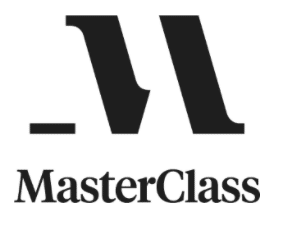 Masterclass is known for classes on anything from business to photography, but their cooking classes are world-class.
Masterclass.com is an online cooking/baking class platform where anyone with an internet connection can take a cooking class and learn from the world's best chef instructors.
Wolfgang Puck teaches cooking or Gordon Ramsay with his Restaurant Recipes at Home are perfect for anyone that wants to take their cooking to the next level.
---

Other Great Food Affiliate Programs
A food blog can cover anything from restaurants to family meal prep. Here are a few other unique food affiliate programs you can add to your list.
Restaurant.com

With Restaurant.com, you can refer to your favorite restaurants. When your referral purchases, you'll earn 15% to start on purchases. You can also earn 3% on sales volume for restaurant.com "Specials".
The Restaurant.com affiliate program provides banners, emails, text links, and a detailed product catalog. They are always running promotions with special savings offers, so you'll always have something fresh to promote to your audience.
---
Katom Restaurant Supply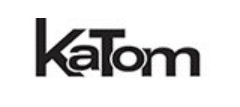 KaTom Restaurant Supply Affiliate Program is food affiliate program that enables online merchants to conduct business with KaTom Restaurant Supply, a leading supplier of restaurant supplies, mainly kitchen wares and serving supplies.
With the KaTom affiliate program, you earn commissions selling restaurant supplies online.
---

How do you negotiate exclusive affiliate deals?
As most all affiliate programs create a win/win situation. Reaching out to brands you want to promote is often easier than you might think.
Email the company's sales or marketing team you want to promote and let them know you are interested in promoting their product on an affiliate or referral basis. In most cases, since they have nothing to lose, you'll often get a positive response.
How many affiliate programs should I join?
One of the most common questions about affiliate marketing is how many programs to join. It can be overwhelming for some people to get started seeing others who are promoting hundreds of different brands.
The good news is you don't need to sign up with all your affiliates right off the bat! You'll want to be strategic and implement a plan for your affiliate marketing.
Get started with a few affiliate programs that fit the best for your niche. Once you've started to generate a few sales, you can always expand by adding more affiliates and content to your site.

Types of Affiliate Payouts
Other types of compensation, such as pay per click (CPC) or pay per thousand impressions (CPM) are also popular. However, these are typically more common in advertising networks rather than affiliate marketing programs.
What is Affiliate Cookie Length?
To receive a commission for sending traffic to an advertiser, you'll use a unique link, which most refer to as an affiliate link. Each time one of your visitors clicks your link, the website's visitor's clicks will be tracked, usually with cookies.
The term cookie length or cookie duration refers to how long the cookie will keep track of your referral. Some affiliate programs call this the cookie period.
On average, most programs have a 30 day cookie period. Some. of the better ones will have a cookie duration of 90 days. For a cookie duration of 90 days that means if your referral makes a purchase within 90 days of clicking your link, you get paid.
How Can I Promote Food Affiliates?
Each affiliate program will have its requirements as to how you can promote their products. For example, some affiliates will strictly forbid paid advertising for particular keywords, while others will encourage it. For most affiliate programs in the food industry, you'll have plenty of options to promote food services.
If you feel like content marketing is your best best (and it probably is) but you don't already have an established blog, check out how to start a food blog and start posting today!
Affiliate Marketing Earnings Disclaimers
When you make money by referring to affiliate links you will need to include a disclaimer, you can see an example of an earnings disclaimer in the footer of the Niche Pursuits site.
Most affiliate programs and networks will tell you the requirements, or if needed a quick Google search, you will be able to find plenty of templates that will work for your blog.
Now Get to Monetizing Your Food Blog
Give a few of the affiliate programs a try. When reaching out fill out the application honestly and show the affiliate program managers that you genuinely want to promote their products. When you do this, you'll have a good chance of getting accepted to the affiliate program even if you are just beginning.
If you are looking for additional ways to monetize your blog, join our email newsletter below to stay up to date on all niche website news and ideas.
Want to learn step-by-step how I built my Niche Site Empire up to a full-time income?
Yes! I Love to Learn
Learn How I Built My Niche Site Empire to a Full-time Income
How to Pick the Right Keywords at the START, and avoid the losers
How to Scale and Outsource 90% of the Work, Allowing Your Empire to GROW Without You
How to Build a Site That Gets REAL TRAFFIC FROM GOOGLE (every. single. day.)
Subscribe to the Niche Pursuits Newsletter delivered with value 3X per week