29 Best Fitness Affiliate Programs To Monetize Your Blog & Social Media Accounts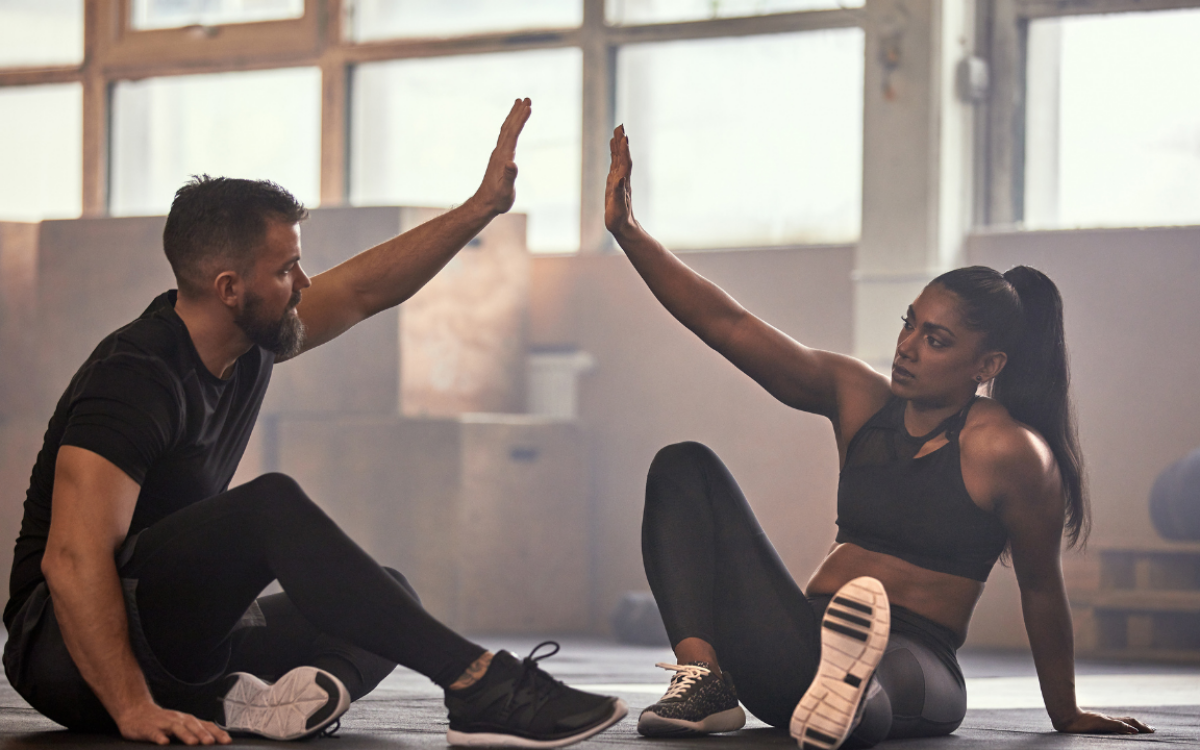 When you buy something through one of the links on our site, we may earn an affiliate commission.
In this article, we're going to be taking a look at some of the best fitness affiliate programs.
If you've been thinking of starting a blog in the fitness niche, you might be onto a good thing. Because fitness blogs aren't only a fun way to keep track of your own fitness progress, they're also a great way to make money.
There are so many benefits to monetizing your blog through affiliate marketing, one being the opportunity to make passive income. Once you have written an article, inserted your affiliate links, and hit publish. The article can continue to make you money for years to come.
Even while you sleep.
Nice, right? Best of all, you don't need to handle any products or deal with customer service issues.
There are lots of awesome fitness affiliate programs that you can join to start monetizing your blog, but some are better than others. In this article, we've rounded up 29 of our favorite programs so that you can start promoting quality products your audience will love.
Best Fitness Affiliate Programs for Fitness Bloggers
As a fitness blogger, there are a few different options for you when it comes to monetizing your blog.
You can:
sell your own fitness products
sell sponsored posts on your blog
make money through display ads
or make money with affiliate marketing.
Affiliate marketing can be one of the easiest ways for fitness bloggers to make money. If you're not familiar with affiliate marketing, it's when you recommend a product or service to your readers and get a commission if they decide to purchase.
There are a few things to look out for when finding affiliate programs to join. First, you will want to look at the commission rate. After all, you want to know that you will be getting a decent reward for all the work you're putting in!
You will also want to take a look at how long the cookie duration is for each company. Some companies offer a 24-hour cookie, whereas others offer a 30 or 90-day cookie.
This means that if someone clicks on your affiliate link, but doesn't make the purchase until a few weeks later, the transaction will still be tracked back to your affiliate link. And you will still earn a commission.
Luckily for you, we've found some of the best fitness affiliate programs around. All of these programs offer a decent commission, and we've made a note of the cookie duration too, so you can see exactly what's on offer.
---
Reebok
Reebok is a well-known global sports brand that sells sportswear for men, women, and children. They also offer a range of footwear, accessories, and sports equipment to help you achieve your goals.
The Reebok affiliate program offers up to 7% commission, with a 30-day cookie duration. Their average sale is $80. So this could be a great opportunity for you if you want to promote sportswear.
---
FitBit
FitBit is a popular fitness tracker brand that creates stylish fitness trackers and smartwatches. They also sell a wide range of accessories and sports gear, including clothing and even smart water bottles.
Their affiliate program is run through CJ Affiliate (formerly Commission Junction), and boasts high conversion rates, with a 7-day EPC of $59.86 at the time of writing. Their commission rate is 3%, which is a little low. However, their high conversion rates make up for this so you should still be able to make some good money with this affiliate program.
---
Bowflex
Bowflex sells a range of home gym equipment and accessories, making this one of the best fitness affiliate programs to join if you're into home workouts. They sell exercise bikes, treadmills, and all the other fitness equipment you would need to create your own home gym.
Their affiliate program offers a commission rate of 3% to its affiliates. With high price points of upwards of $2000 per product, there's some serious money to be made here.
---
GNC Live Well
GNC Live Well offers a wide range of health and fitness supplements, as well as:
fitness equipment
apparel
weight management products
and more
These products are ideally suited to fitness bloggers or anyone else who wants to lead a healthy and active lifestyle.
They offer a 4% commission on all sales, with a 7-day tracking cookie. They also provide their affiliates with a range of text links and banner ads, so that you have everything you need to successfully promote their products.
---
Amazon Associates
Amazon Associates is one of the best affiliate programs around simply because Amazon is a trusted global brand used by millions of consumers around the world. All bloggers, no matter what niche, should join this affiliate program as it has one of the highest conversion rates around.
Amazon offers a 3% commission to its affiliates on sports products. However, the other bonus is that you will also earn a commission on all the other items that a referral checks out with. This can seriously bump up your earnings.
---
Garmin
Garmin is a fantastic affiliate program for any fitness bloggers, travel bloggers, or outdoor niche bloggers to join.
They offer a range of wearable technology including fitness trackers and smartwatches. In addition they sell handheld GPS and satellite communicators, which are perfect for anyone who loves to go on adventures off the beaten track.
Garmin offers their affiliates a commission of 2% on each sale, as well as a 20-day cookie to track your sales.
---
Wahoo
If you are a fitness blogger who's into running or cycling, then the Wahoo fitness affiliate program will be a great option for you.
Wahoo sells a range of:
smart bikes
smart trainers
sports watches
and accessories
They offer a generous commission of up to 10% on their non-smart trainer products, and 7.5% on smart trainer products. Their smart trainers sell for over $1000! So you could make some great commissions here.
---
Evolve Fit Wear
Evolve Fit Wear offers a range of men's and women's fitness apparel, along with yoga mats, bags, and other accessories. Many of their products are made in the USA from organic materials. So this a great choice for ethical bloggers as well as yoga and fitness professionals.
Their affiliate program is run through ShareASale and offers commission rates of up to 10% on their products. They also offer a 30-day cookie duration, so even if someone clicks your link and doesn't buy straight away, you will still get your commission.
---
Life Fitness Affiliate Program
Life Fitness is a website dedicated to helping people get fit and healthy using high-quality home fitness equipment. They sell pretty much every piece of home gym equipment imaginable, including kettlebells, rowing machines, and elliptical cross-trainers.
Their affiliate program offers 8%+ on every sale you make and has a 30-day cookie window. They also have a high average order value of $3000, and offer additional bonuses and incentives to their affiliates based on performance.
---
Nike
Nike is not only a global fitness brand, but it's a household name too. Everyone has heard of Nike, so it's a great brand for affiliates to promote.
Their affiliate program offers up to 11% commission on sales and has a 30-day cookie duration.
Their program is run through AWIN, so if you are already a member, you can start making commissions on Nike products straight away. If you're not already a member, you should definitely sign up, AWIN has lots of other fitness affiliate programs you can join too!
---
Titan Fitness
Titan Fitness sells a wide range of home and professional gym equipment focusing on strength and endurance training.
It's 100% free to sign up. And you can earn a 5% commission on every sale that is referred through your affiliate link. They will provide you with everything you need to successfully promote their products, including banners, and exclusive discounts for your audience.
---
All Volleyball
If you are a fitness blogger who loves volleyball (I mean, who doesn't?), then the All Volleyball affiliate program is perfect for you. All Volleyball sells volleyballs, volleyball equipment, apparel, and shoes, for both men and women.
Their affiliate program offers a 10% commission on sales across all of their products.
---
TRX
TRX offers world-class training programs and equipment to everyone from professional athletes to complete beginners. They initially grew in popularity because of their innovative suspension training programs and equipment. But now they have a wide range of signature products and training tools as well.
Their affiliate program offers an 8% commission on new and repeat purchases, with a generous 30-day cookie window.
---
Aaptiv
Aaptiv is a popular fitness app that helps users reach their fitness goals by offering over 1000 music-led workouts delivered by professional personal trainers.
They have three different payout tiers, and they pay a flat fee for every referral:
New affiliates with under 100 sales per month will earn $15 for each sale
Affiliates driving 101-500 sales per month will earn $20 per sale
Affiliates with over 500 sales per month will make $25 per sale
You can see there is a great incentive to get into those higher commission tiers.
---
IdealFit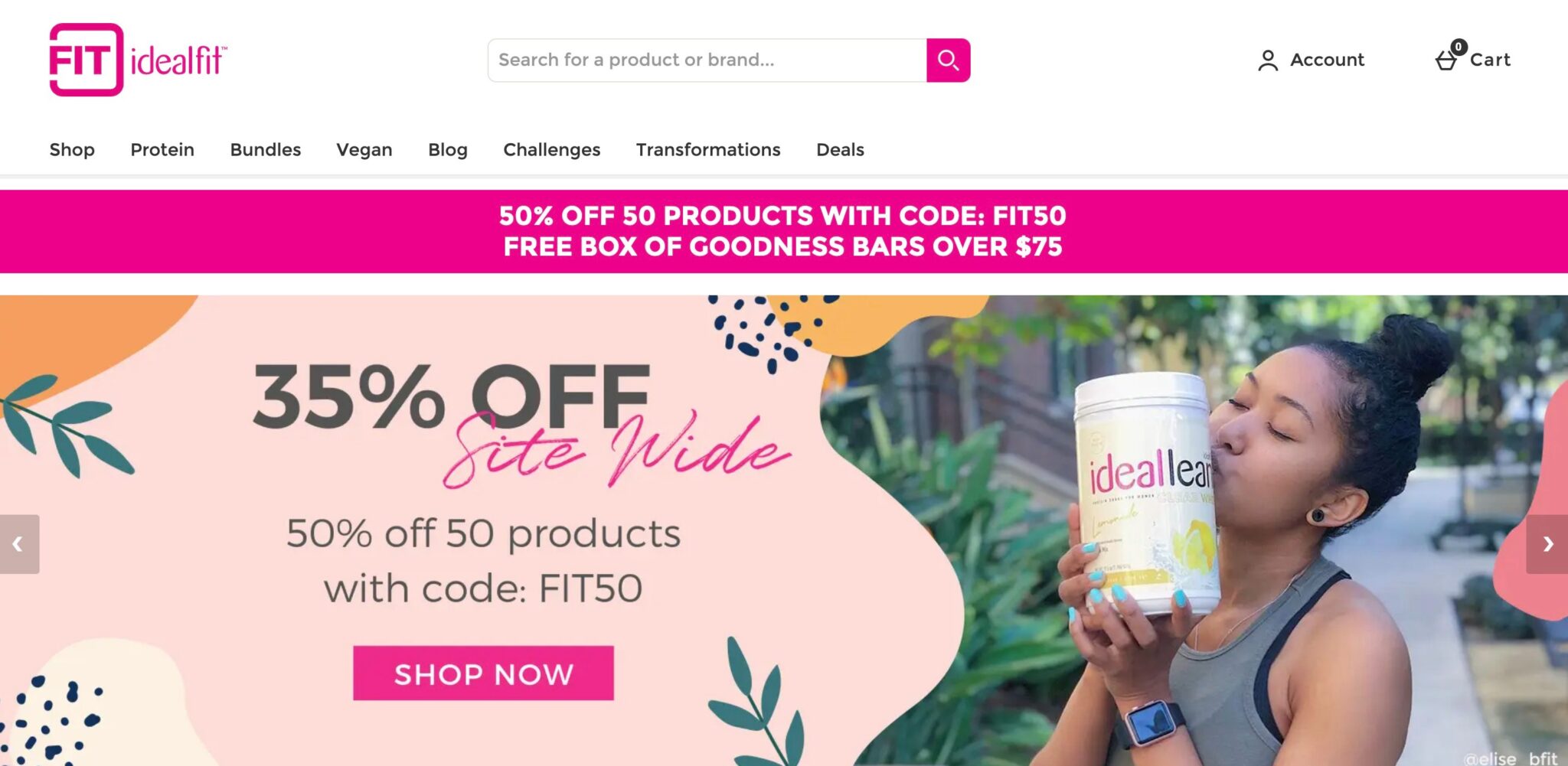 IdealFit is an online store selling protein products and health supplements to help people achieve optimal health and fitness.
In addition to this, they have a range of challenges and workouts to help motivate and inspire their customers. There is also a community where customers share their transformations and motivate each other.
Their affiliate program is managed using AWIN, which makes it really easy for bloggers to join. They offer an 8% commission on every sale and have an average order value of $55.
---
Horizon Fitness Affiliate Program
Horizon fitness is a rapidly growing health and fitness brand that provides durable, easy-to-use, and affordable home fitness equipment.
They offer an 8% commission on affiliate sales and have an average order value of $800, so the earning potential is huge here.
---
Ace Fitness
Ace Fitness is a popular provider of fitness training programs. They provide personal training certifications, as well as health coaching qualifications, and more.
As an affiliate, you will have the opportunity to earn commissions on study materials, as well as exams and certifications taken by students.
---
Pro-Form Fitness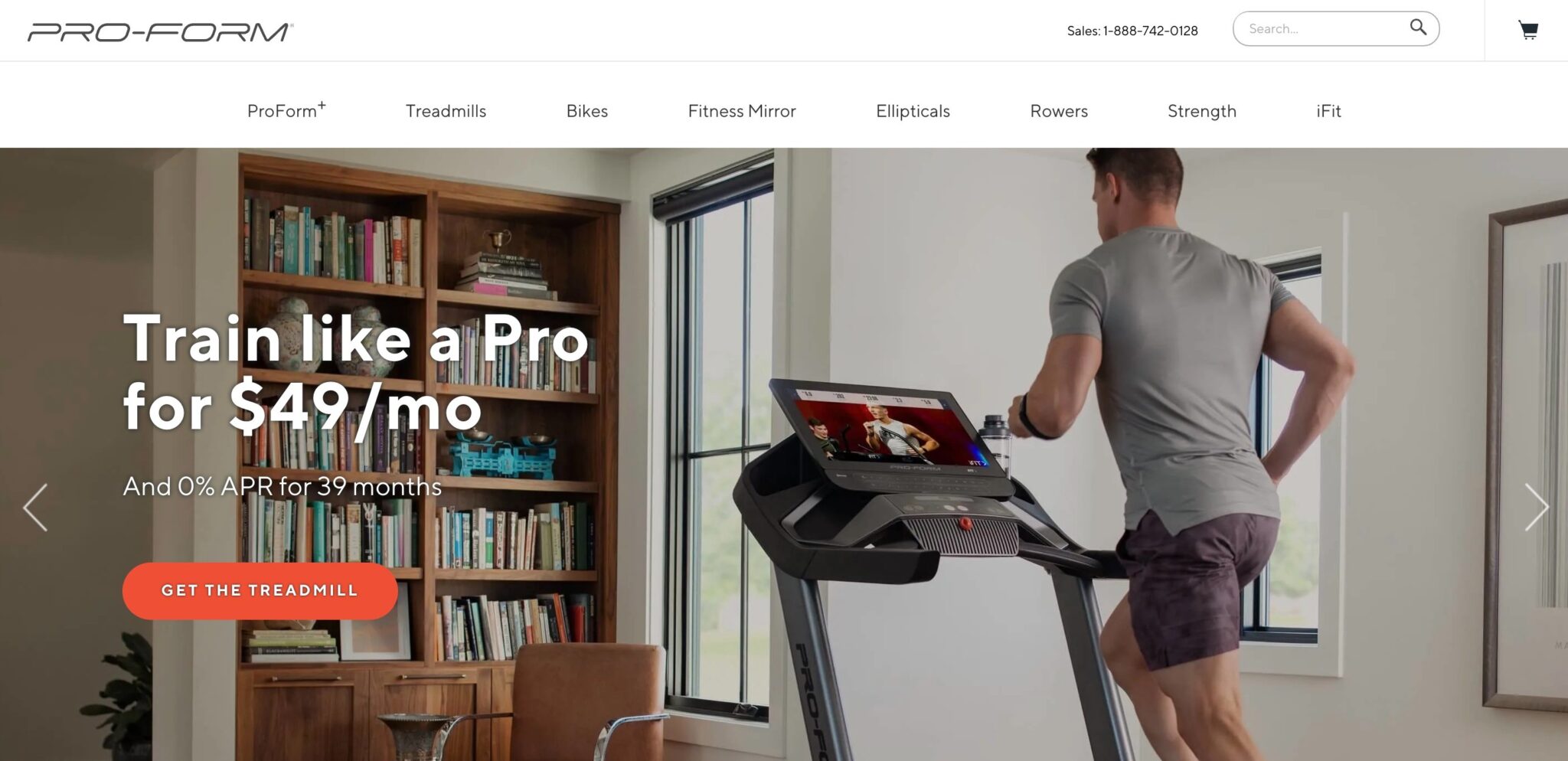 Pro-Form Fitness is one of the most popular home fitness brands in the world.
They offer a wide range of home exercise bikes, weight benches, elliptical machines, and more. With a high average order value of over $800, this is a great opportunity for any fitness bloggers who promote home workouts.
---
DynaPro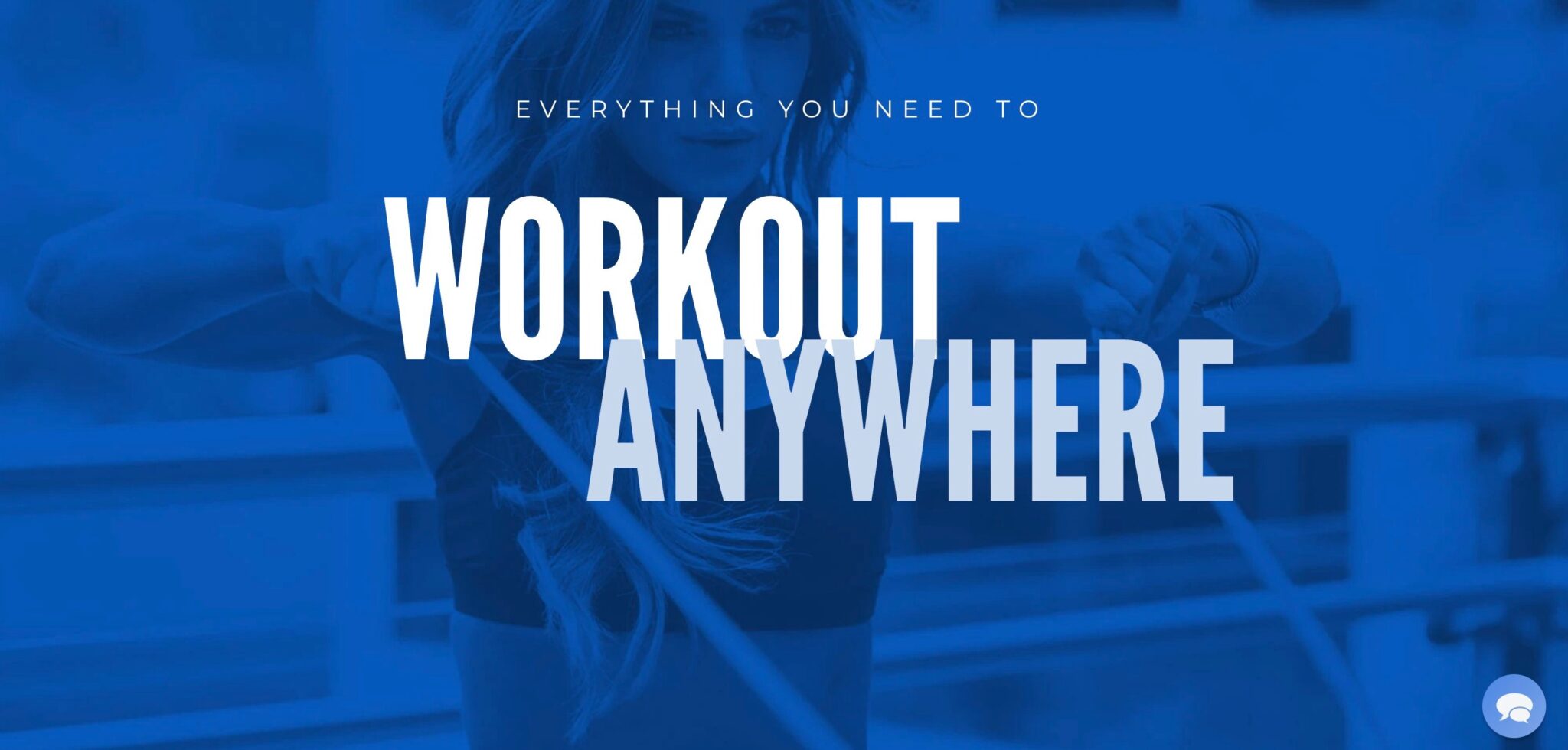 DynaPro is a manufacturer of exercise products for home gyms as well as professional gyms.
Their products are ideal for fitness bloggers to promote. The commission rate is very generous and the products mostly have a high ticket price, so this could be a great earning opportunity.
---
JumpSport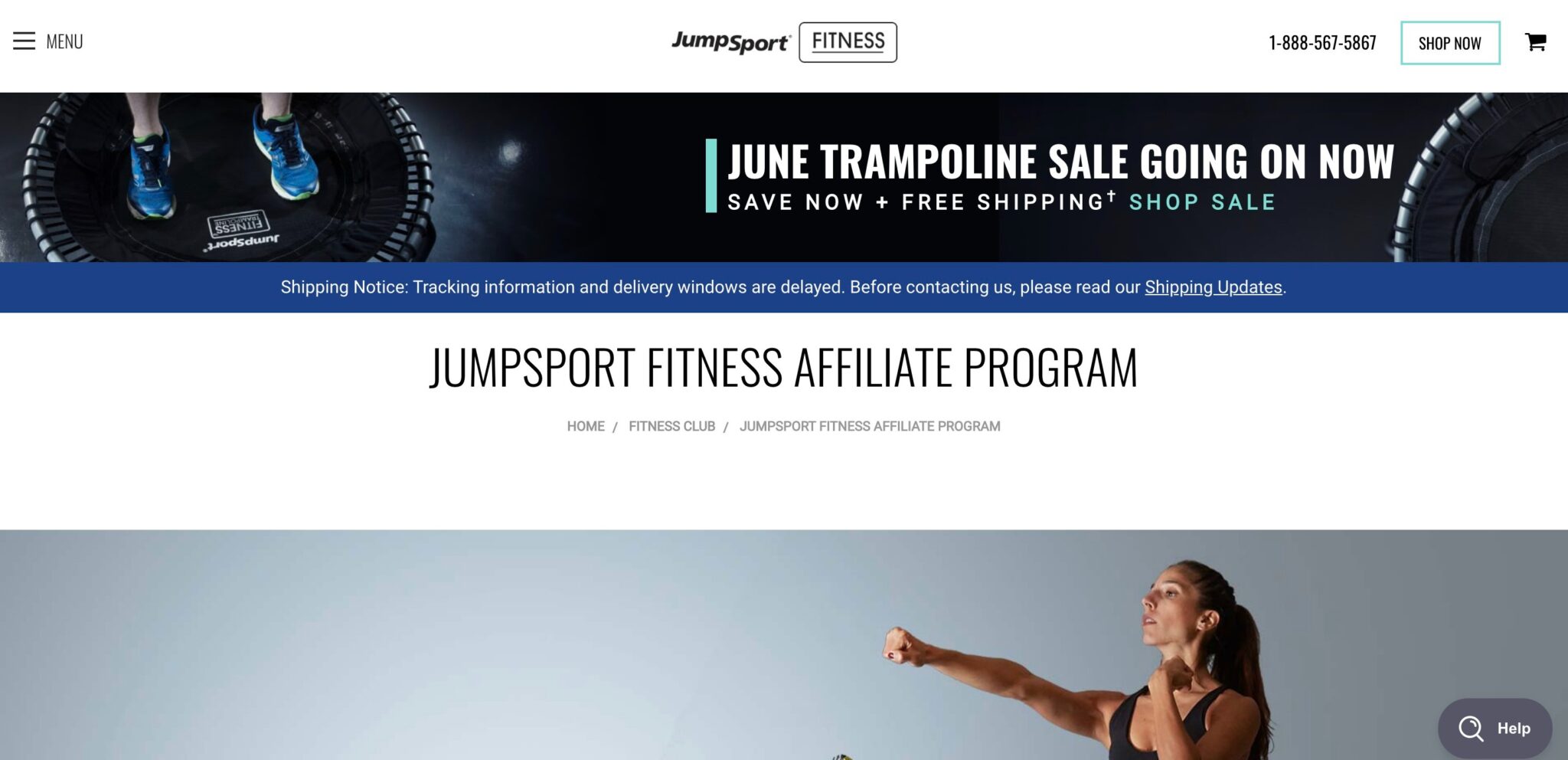 Trampolining is one of the most fun ways of getting fit – it's not just for kids!
JumpSport sells a wide range of trampolines from professional fitness trampolines to backyard trampolines that the whole family can enjoy.
Their affiliate program offers an 8% commission on fitness trampolines, and 4% on backyard trampolines.
---
Lifeline Fitness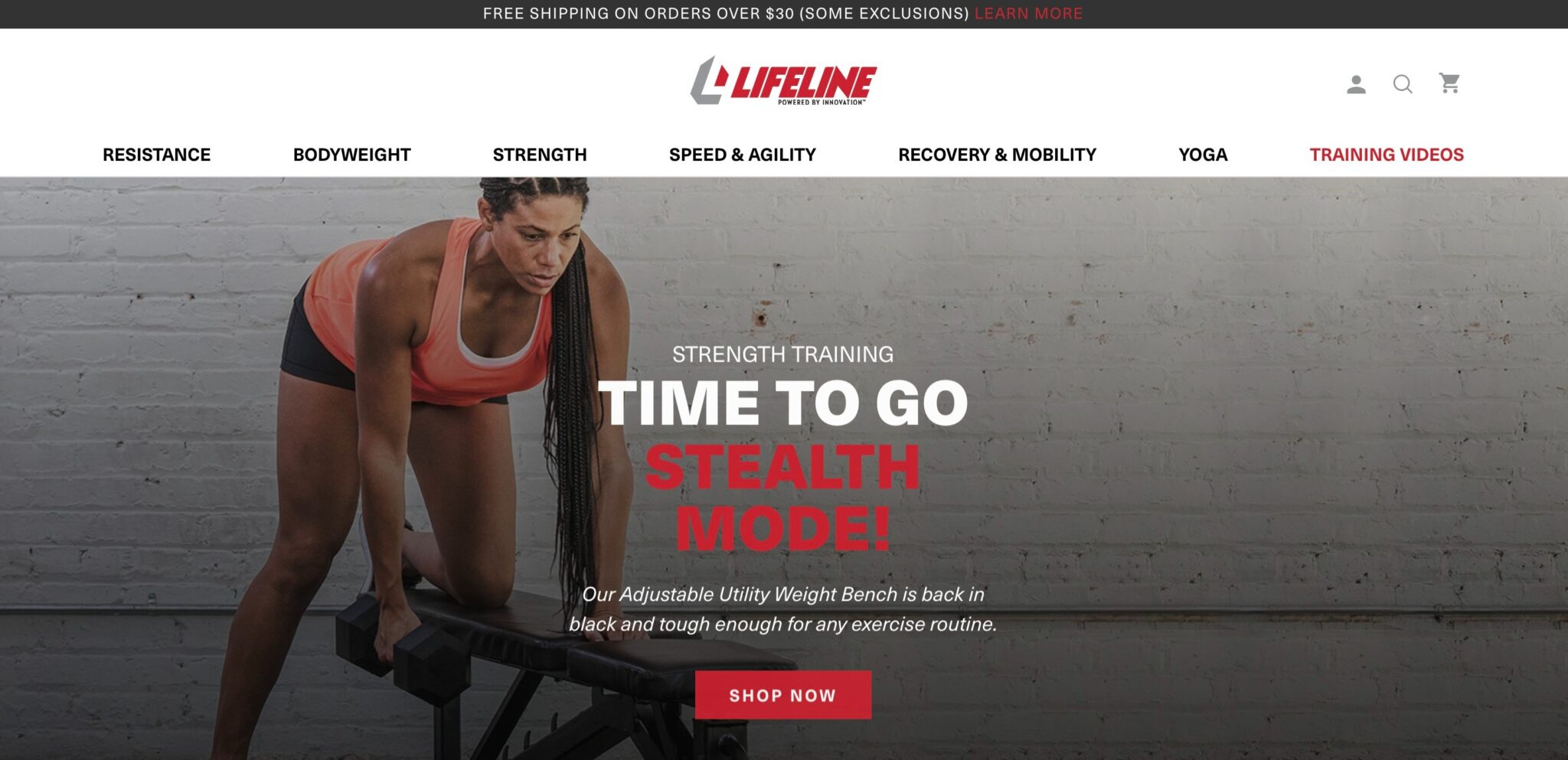 Lifeline Fitness sells a wide range of sports equipment focussing on resistance, strength, speed, and agility, and bodyweight training. They also have a range of yoga products, including full kits and accessories.
Their affiliate program is run through ShareASale and offers a 10% commission on all purchases made within 30 days of a click.
---
FanFuel Affiliate Program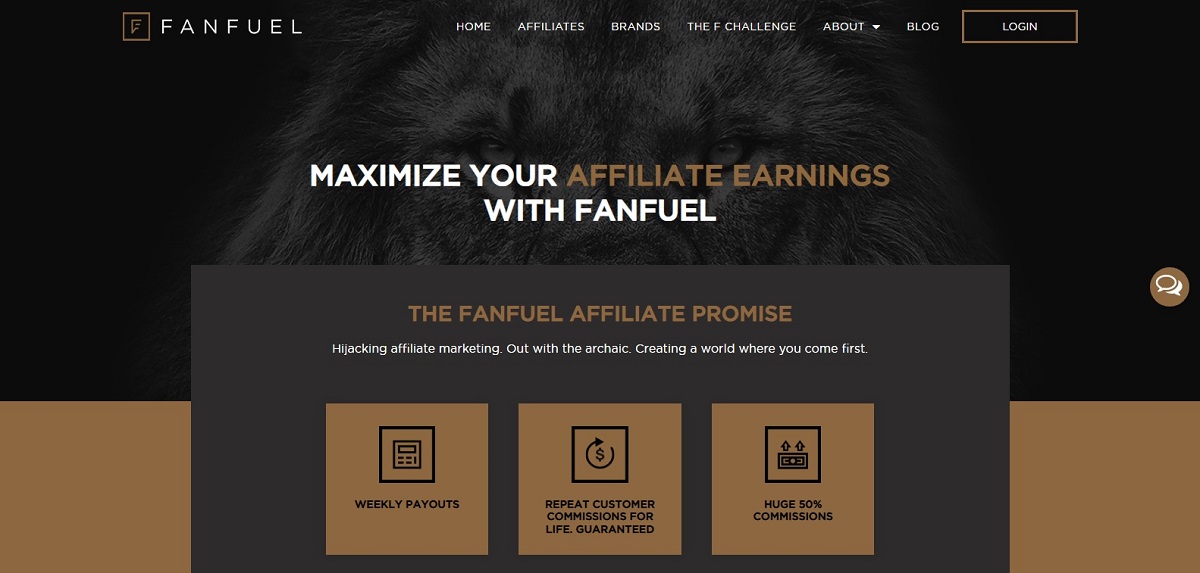 FanFuel is the affiliate arm of Wolfson Brands, a UK supplier of fitness, health, and wellness supplements. According to their website, these are "brands that inspire change." Their products appeal to several different markets. These include bodybuilding and fitness, weight loss, and beauty.
FanFuel uses health and fitness influencers and athletes to help promote its products.
They work on a first-click attribution basis, and their commission rates are amazing.
---
Inno Supps
Inno Supps' owners are said to have bought their first tub of protein powder when they were only ten years old. That set them on a quest to find the best supplements in the world. And that, in turn, led to the birth of Inno Supps ten years ago.
Inno Supps products target the wellness market and bodybuilders who want to gain muscle and burn fat. According to their website, they use only the highest quality ingredients from the most reputable suppliers. Their products are manufactured in their USA-based facility.
All Inno Supps products do not contain sucralose, artificial sweeteners, fillers, and harmful additives. And on top of that, they taste good too!
Note: you have to make five sales per month to meet their affiliate commission threshold.
---
Bodygym
Bodygym is a simple, lightweight, all-in-one home workout system. The system is portable and easy to store. It uses resistance training which is key for building strength.
Bodygym consists of a bar and resistance strap. It allows you to perform over 150 gym-quality exercises. And because it is so small and portable, you can use it anywhere, anytime. With Bodygym, there is no need for heavy equipment that takes up space and costs a small fortune!
Refersion runs Bodygym's affiliate program.
---
Under Armour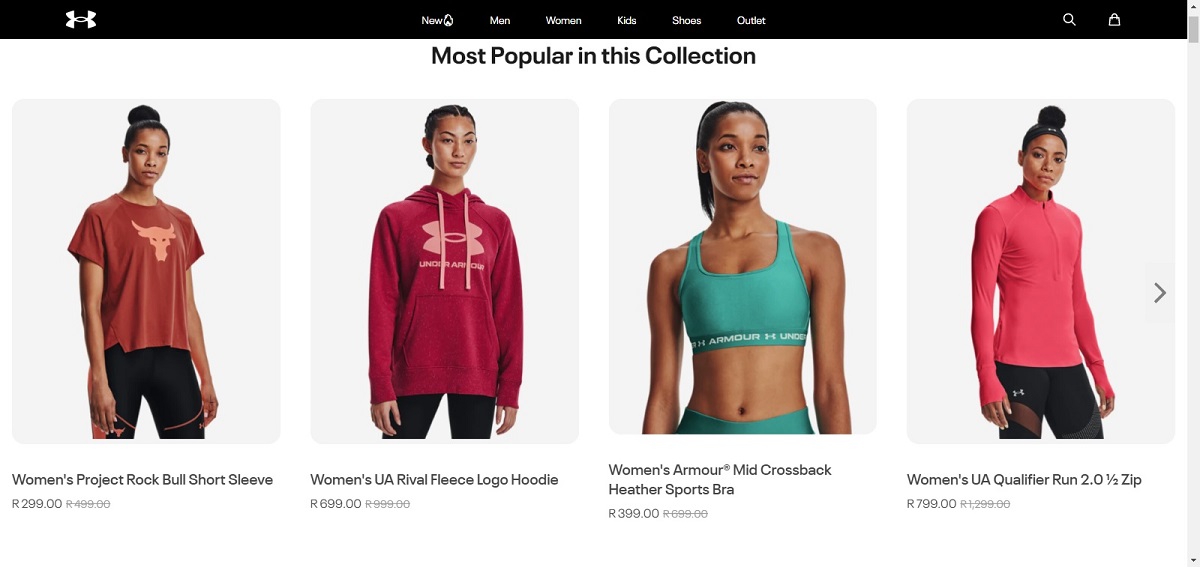 Under Armour makes sportswear for men, women, and kids. What makes their products stand out is their quality and purpose. The clothes wick away sweat from the body and keep athletes comfortable.
The shirt that started it all was made in 1996. It was soft, skin-tight, and stretchy. And, most importantly, it wicked away sweat faster than anything else on the market.
After the success of HeatGear® with the first T-shirt, Under Armour turned to clothes for cold weather. It created its now-famous ColdGear® fabric to keep athletes warm, dry, and light in cold weather. And then came AllSeasonGear®, which keeps athletes comfortable when it is neither too hot nor too cold.
Awin manages Under Armour's affiliate program.
---
Total Gym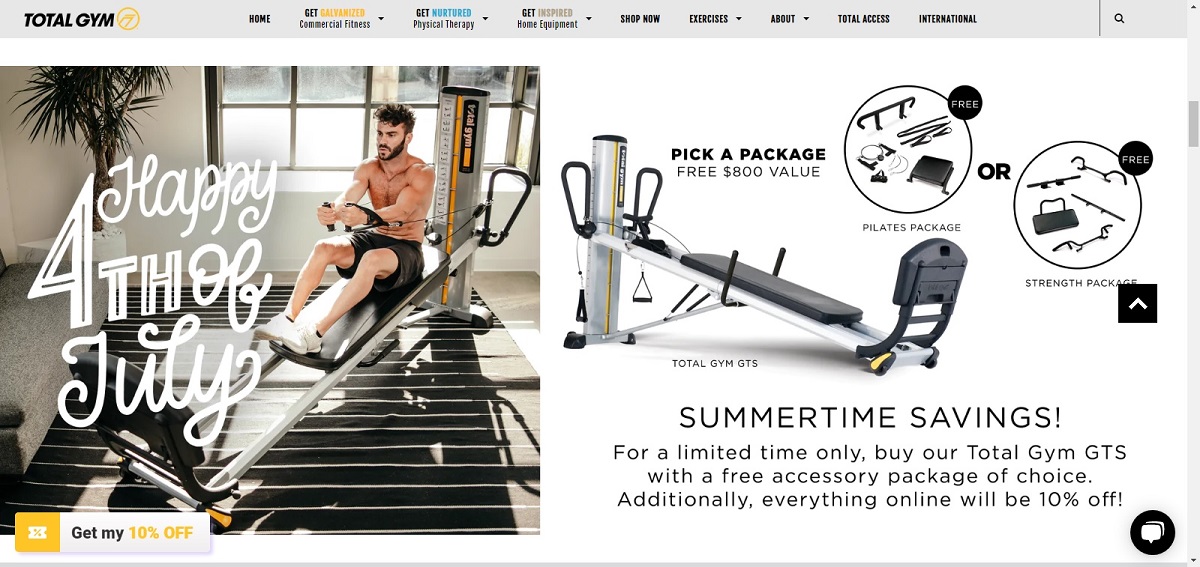 Total Gym is famous for its versatile piece of home workout equipment. Users get the benefits of a full-body workout with just this one machine. It can be used for general fitness, muscle building, and rehabilitation.
Total Gym started manufacturing this revolutionary piece of equipment in 1974. The company has gone from strength to strength ever since! Since its start, over 5 million pieces of Total Gym equipment have been sold. Today you can find Total Gym in elite fitness studios, collegiate training centers, and physical therapy practices. And, of course, in millions of users' homes.
Each piece of Total Gym equipment is made to maximize space and efficiency. And most importantly, to produce results. Four home models are available: the Total Gym FIT, XLS, Supreme, and GTS. These machines come fully assembled, so you can start using yours right away.
Commission Junction (CJ) manages Total Gym's affiliate program.
---
Gene Food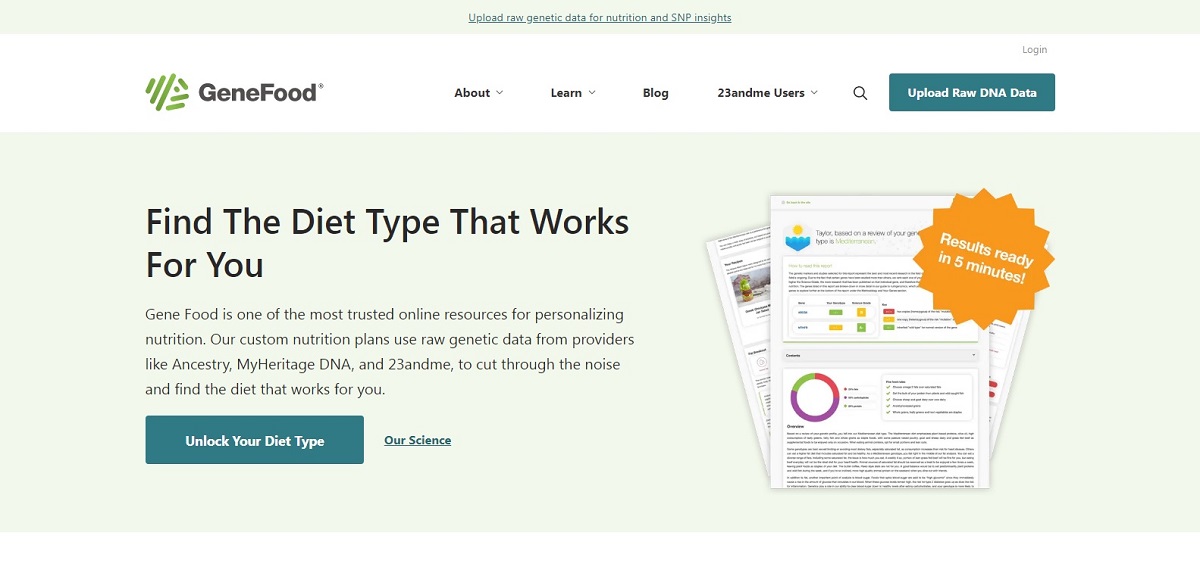 Gene Food supplies DNA diets based on 23andme and Ancestry data. Each of the 20 unique diet plans caters specifically to a customer's genetic makeup. Using nutrigenomics, your body gets exactly the right nutrition for your best health. Foods that are not good for you are eliminated.
The makers of Gene Food believe that their diet plans may even assist people with digestive problems. Their algorithm evaluates all customers for wheat sensitivity, lactose intolerance, and trouble clearing histamine. These issues could contribute to digestive problems.
ShareASale manages Gene Food's affiliate program.
---
natalie Jill Fitness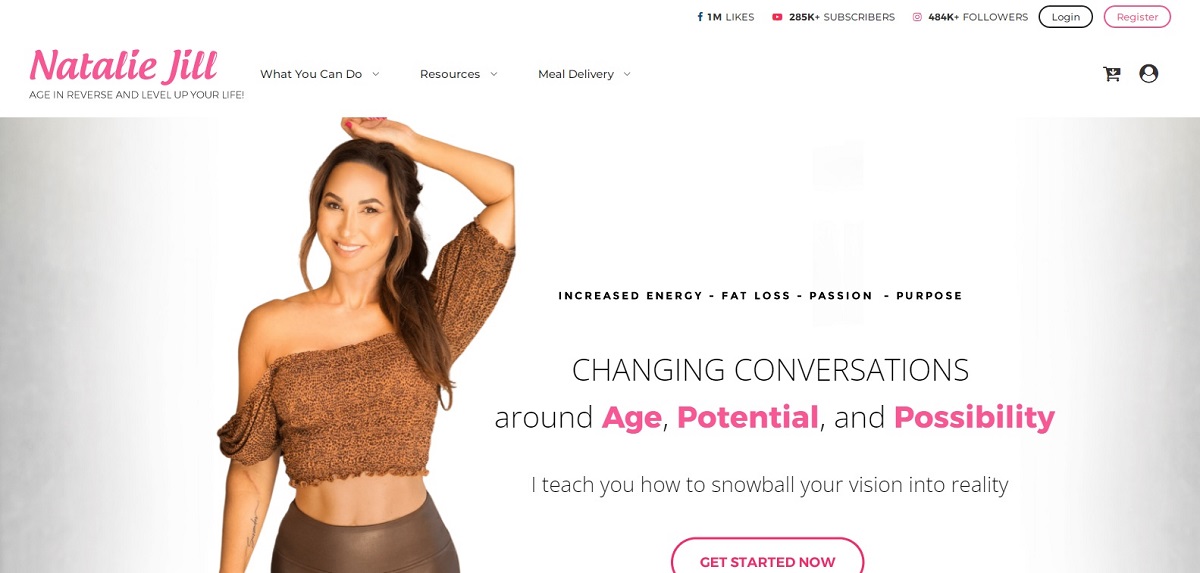 Natalie Jill is a trusted fat loss expert and high-performance coach. She is dedicated to helping women achieve their desired weight and fitness goals. Instructions are easy to follow.
The Natalie Jill products consist of books, podcasts, coaching sessions, and interactive programs. Her website, www.nataliejillfitness.com, has featured on news sites like FOX, Entrepreneur, Shape, and NBC.
The commission offered by this company is one of the highest in the industry. You should definitely consider it for your blog.
---
activenAble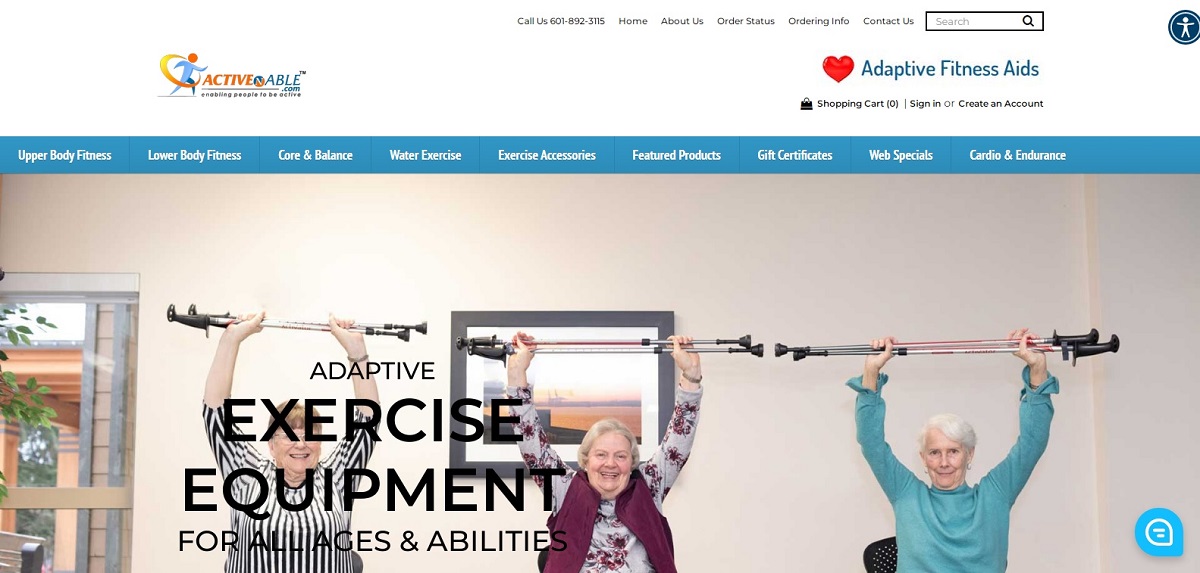 ActivenAble is a well-known brand. It provides exercise equipment for the elderly, disabled, handicapped, and for people recovering from an injury or surgery. They strive to be the leading provider of medical supplies for people with varying physical needs.
Their tools, appliances, equipment, and rehabilitation products build strength and improve wellness and fitness. The products include hand exercisers, cardio equipment, stretching tools, strength-building equipment, and more.
ShareASale administers ActivenAble's affiliate program.
---
What Are The Best Fitness Affiliate Programs To Join?
The best affiliate program for fitness bloggers is Amazon associates – at least when you're just starting out.
Although the commission rate is a little lower than some of the other sites, the conversion rate for Amazon affiliates is typically higher than with other companies. This is because Amazon is a trusted brand that many people already shop with.
Amazon also sells pretty much any brand and product you can imagine, so you can promote a variety of different products, all from one affiliate program. The other benefit of being an Amazon affiliate is that you will also earn commission from anything else in their basket at the time of purchase (check out our article on how to become an Amazon affiliate)!
Alongside Amazon, Jumpsport is also a great affiliate program to join, as well as Nike, Reebok, Natalie Jill, and FanFuel. All of these companies offer high commission rates and a long cookie window.
Where to Promote Fitness Affiliate Programs
There are many ways you can promote fitness affiliate programs, and may also want to check out survival affiliate programs. The main way would be on your blog or niche site, but you can promote affiliate links on social media too!
Some of the best places to promote your link include:
Facebook
Instagram
Twitter
YouTube
Podcasts
Email newsletters
TikTok
Anywhere you have an engaged audience really!
If you haven't started your blog yet, check out our guide on how to start a blog. This guide will help you to set up your own successful blog and start making money from affiliate marketing.
The Best Fitness Affiliate Programs
If you're a fitness blogger, these fitness affiliate programs are a great place to start when it comes to monetizing your blog. You can also monetize your blog through display ads, using an ad management company like Ezoic.
Lastly, if you want to see some examples of how bloggers make money, check out this article on how much money bloggers really make for some inspiration.
Want to learn step-by-step how I built my Niche Site Empire up to a full-time income?
Yes! I Love to Learn
Learn How I Built My Niche Site Empire to a Full-time Income
How to Pick the Right Keywords at the START, and avoid the losers
How to Scale and Outsource 90% of the Work, Allowing Your Empire to GROW Without You
How to Build a Site That Gets REAL TRAFFIC FROM GOOGLE (every. single. day.)
Subscribe to the Niche Pursuits Newsletter delivered with value 3X per week