How Does Facebook Marketplace Shipping Work? A Guide to Selling on Facebook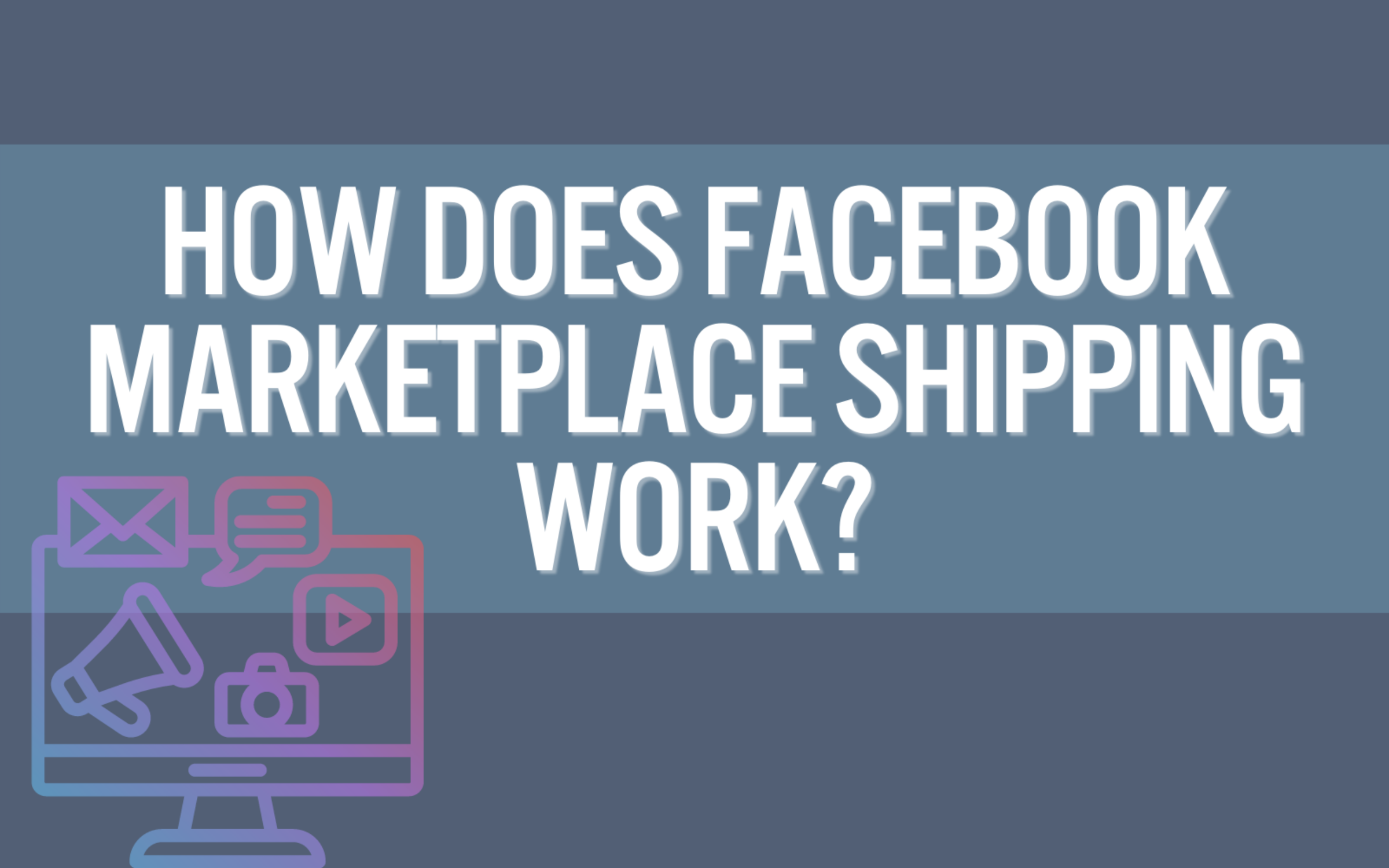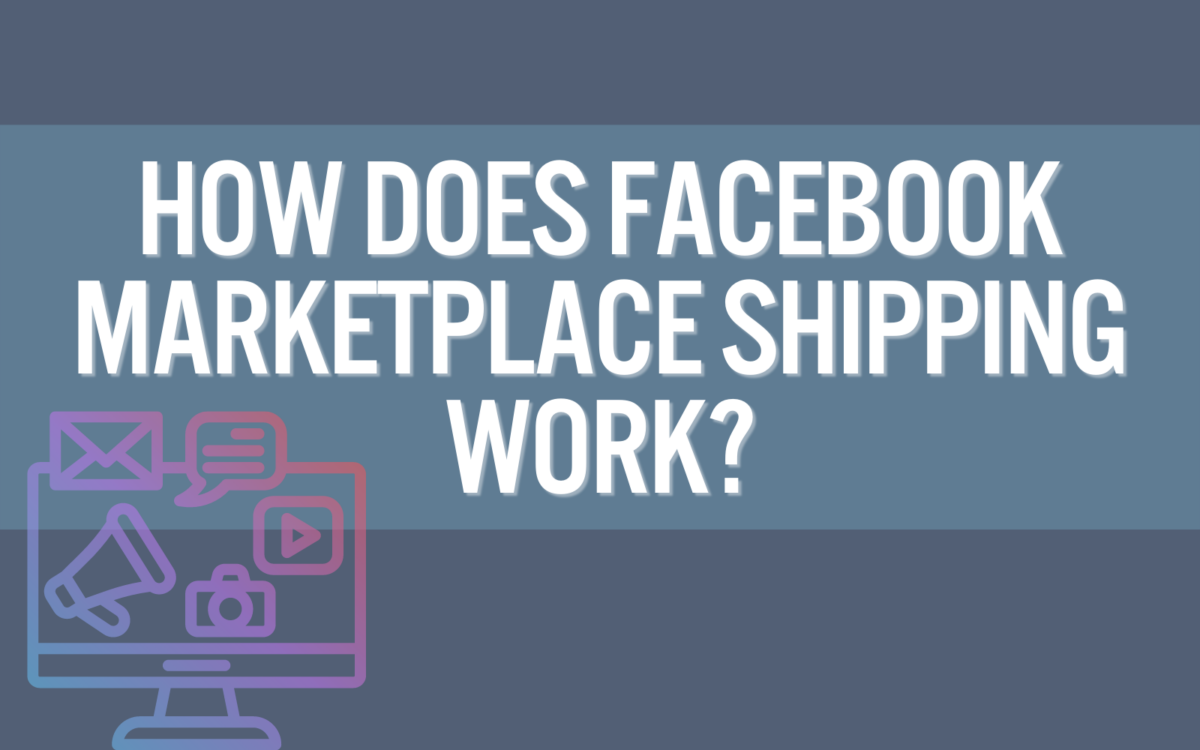 When you buy something through one of the links on our site, we may earn an affiliate commission.
Selling items on Facebook marketplace isn't just for local pick-up! After introducing a nationwide shipping feature on the eCommerce platform, Facebook marketplace shipping is quickly becoming another great way for online sellers to earn extra cash.
How to Use Facebook Marketplace Shipping
After researching where to sell items online, you landed on Facebook marketplace! Read our how-to guide below on the Facebook marketplace shipping process, including creating a prepaid shipping label, offering various shipping options, common marketplace mistakes, and more.
Determine Which Items You Want to Sell
Part of learning how to sell on Facebook marketplace starts with finding the right items to sell. You can sell items that you find at yard sales, or even household items that you no longer use around your own home.
You can even search for items on Facebook to resell for more money. No matter which items you choose, you'll want to choose objects that can be easily shipped to your buyers.
Create a New Listing
To create new listings, click on the Marketplace feature on the Facebook app or desktop and click "create new listing."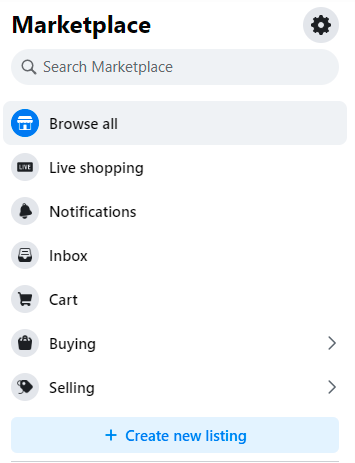 Click "item for sale" since we're not going to be selling cars or houses.
From there, you will enter all of the product information for your item. You'll also want to make sure to use high-quality, crisp pictures and not blurry photos.
Listings can be created through both the desktop version of Facebook marketplace and the Facebook app.
Utilize the Shipping Feature
Instead of selling your items locally, you're going to add a shipping option to your listing.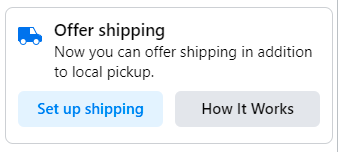 Then follow a few simple steps listed below in order to be able to start shipping orders:
Enter your full legal name
Save and confirm your legal name – this is important that it's correct because you can't change it later!
Add your date of birth, home address, and bank account information
Then you have two shipping options for determining the shipping cost for the item:
Using your own shipping method
Using a prepaid shipping label
You'll want to choose the shipping method that makes sense for you based on the shipping carriers you prefer to use and how you want to present the shipping costs to your buyers.
The shipping information that you choose in this step is what will be shown to your buyers when they browse your items.
This is also the time to decide whether you want to offer your buyers free shipping and cover the shipping costs yourself, or charge your buyers for shipping and add the cost to the total price of the item.
Use Your Own Shipping Method
When using your own shipping labels, you're using the shipping service of your choice and charging your buyer a predetermined amount.
The item could be shipped through FedEx, UPS, USPS, or another shipping provider. With this delivery method, the buyer will pay for shipping based on the cost you listed. You will then purchase your own shipping label from the carrier you specified in your listing.
Make sure to fairly charge for shipping so your buyers still feel like they're getting a good deal.
Use a Prepaid Shipping Label
When using a prepaid shipping label, simply enter the weight of the package and choose a shipping carrier from the dropdown menu on the Facebook app or desktop.
Using a prepaid shipping label from the marketplace is typically easier than creating your own shipping label because Facebook will provide the shipping label for you. The shipping rates are also a fair price to pay.
Bear in mind, if you're offering your buyers free shipping and selling with delivery included, with this method Facebook marketplace will automatically deduct the shipping costs from your earnings on that item.
Ship Items and Provide Tracking Information
Once you've sold an item, you'll receive a notification from Facebook that you have items to ship. After making a sale on the marketplace, sellers have three business days to ship the items sold.
The next part of the shipping process is where you package the item, print the shipping label, provide the tracking information, and mark the item as shipped on Facebook marketplace.
Click on the order notification and click the "Create Shipping Label" button. This button will be available if you've chosen the prepaid shipping label method.
Facebook marketplace then provides you with a shipping label complete with the home address of the buyer.
An important part of Facebook marketplace shipping best practices is providing the tracking information as soon as possible after your item is sold.
Facebook then provides the buyer with the tracking number and an update on the estimated arrival of their item.
Packaging items securely, shipping them promptly, and providing tracking information is a great way to establish yourself as a reliable seller.
Get Paid from FB Marketplace
Five business days after the tracking information updates to "delivered," your earnings will be released from Facebook marketplace. Your earnings, minus selling fees, are deposited directly into your bank account.
Bear in mind the Facebook marketplace selling fee is 5%.
Facebook Marketplace Shipping Mistakes to Avoid
When selling online through Facebook marketplace, there are a few common mistakes you should try to avoid in order to help boost your success from selling items.
Not Weighing the Item After You've Packaged It
This mistake can be made on any eCommerce platform, from sites like eBay to FB marketplace, and everything in between.
When determining the weight of your item, make sure to package it first before weighing it.
A mistake that new online sellers make is weighing the item before they've packaged it, only to be on the hook for the extra shipping costs to cover the additional weight of the box and padding.
Not Understanding Which Items Are Ineligible for Purchase Protection
Making sure the items you're selling are eligible for purchase protection will help you establish yourself as a trusted seller with the eCommerce platform and each buyer.
When a buyer knows their purchase will be protected by Facebook marketplace, most people will be more likely to purchase items from your seller account.
The below items are NOT eligible for purchase protection:
Products that have already been marked as received
Industrial machinery
Tickets to events like concerts, games, and more
Antiques and collectibles
Precious metals and gemstones
Custom-made items
Prohibited items
Perishable items
Vehicles
Real estate
Not Testing Out Offering Free Shipping
The psychology behind this idea is to test which listing methods are most effective at inducing sales. Some customers would prefer to pay slightly more money to purchase items but instead, have that item shipped for free.
Another buyer might want to pay the lowest amount for the item while knowing and paying the exact cost to ship the item.
For example, if you're selling a $10 item and the price for shipping is $5, create a listing that costs $15 and offers free shipping.
To test which will perform better for you, you'll want to also create a listing that's only $10 but has an additional charge of $5 for shipping.
After you've determined which delivery method performs better for you in terms of sales, you can continue modeling your listings after it.
Would you rather pay $15 plus free shipping, or $10 plus $5 for shipping?
Not Taking Advantage of the "Hide from Friends" Feature
If you're listing items on Facebook that are unused birthday or Christmas gifts from friends, bear in mind you'll want to use the "hide from friends" feature that the marketplace offers.
Simply choose the "hide from friends" option before you hit publish, and your Facebook friends won't have to know that you're reselling their gifts!
Using Blurry Photos
The pictures you use to list items are going to make a first impression on your buyers!
You want to upload high-quality, crisp, and creative pictures in order to get your items sold.
Blurry, low-quality, and dark pictures are not going to help your seller account grow on Facebook.
Time to Try Facebook Marketplace Shipping
Now that you've read our tips on taking advantage of Facebook marketplace shipping, it's time to start making extra money from the marketplace!
Want to learn step-by-step how I built my Niche Site Empire up to a full-time income?
Yes! I Love to Learn
Learn How I Built My Niche Site Empire to a Full-time Income
How to Pick the Right Keywords at the START, and avoid the losers
How to Scale and Outsource 90% of the Work, Allowing Your Empire to GROW Without You
How to Build a Site That Gets REAL TRAFFIC FROM GOOGLE (every. single. day.)
Subscribe to the Niche Pursuits Newsletter delivered with value 3X per week