Do Facebook Groups Make Money? 15 Ways To Monetize a Facebook Group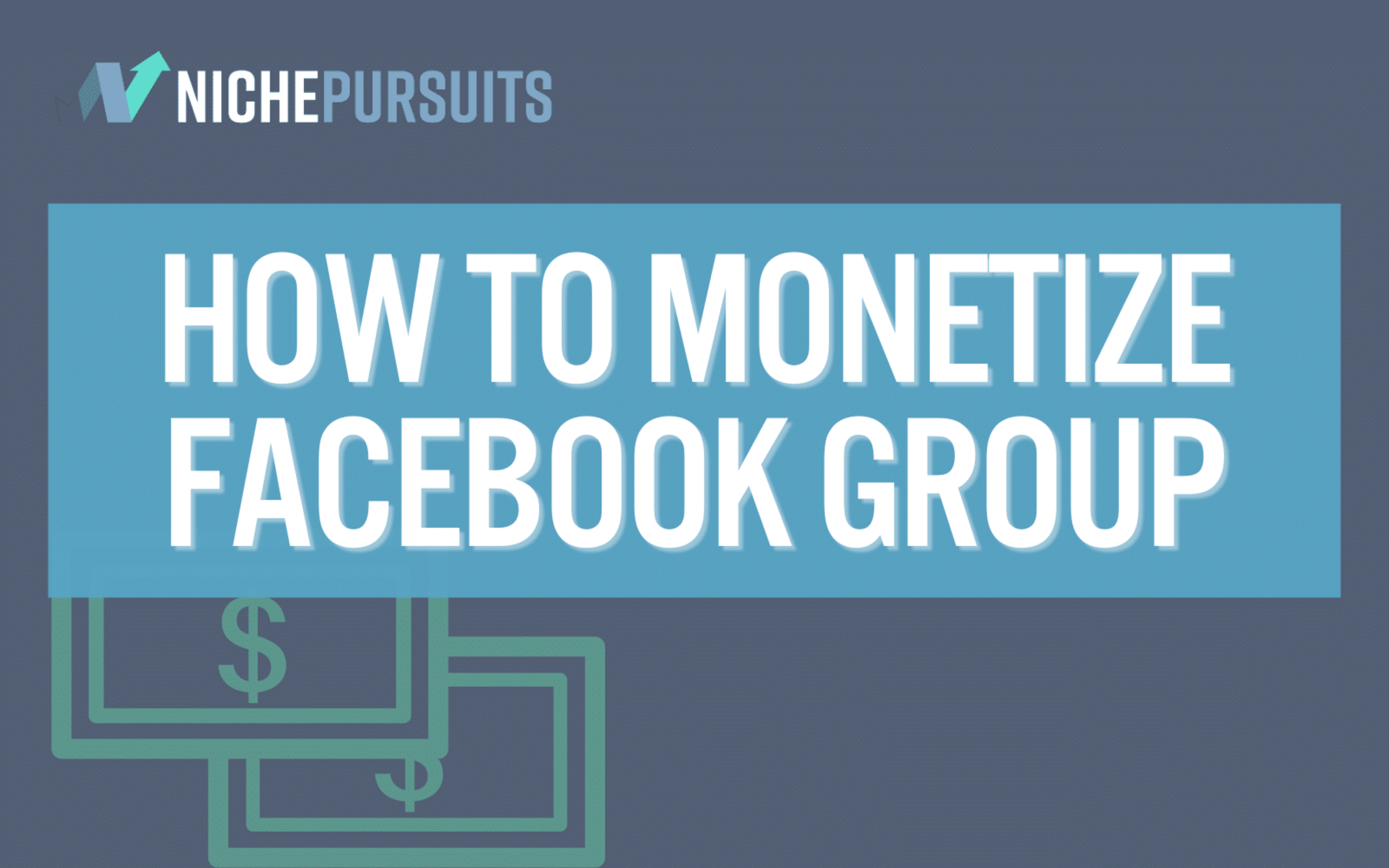 When you buy something through one of the links on our site, we may earn an affiliate commission.
Do Facebook groups make money? Yes, they can and they do.
If you find yourself asking this question, you either own a Facebook group, belong to a Facebook group, or are considering starting one as a marketing channel for your online endeavors.
However, making money with Facebook groups isn't as simple as "if you build it, they will come (and buy)". You can't spam links and expect to make money… but if you do it right, your group can be an almost endless source of leads and revenue (check out our Group Leads review for a great tool that can help).
In this article, we're covering the top 15 ways to make money with a Facebook group. Let's get into it.
Do Facebook Groups Make Money?
Yes, this type of online community can and does make money for many group owners today.
There is a Facebook group for just about every topic and niche imaginable. And each type of group has the ability to make money.
Facebook still dominates the internet as one of the largest social media platforms. As of 2021, there were over 2.91 billion monthly active users on Facebook. Of that number, 1.8 billion people are regularly active members of Facebook groups.
And, more than half of those group members are active in five or more groups.
The Purpose of Facebook Groups
Groups of Facebook users are a powerful way to build a virtual community. They can be focused on any topic or niche and groups have many features that allow you to use them for teaching, networking, and more.
Any Facebook member can make a group, whether the purpose is growing community, sharing memes, teaching, or for the purposes of marketing.
While social media is a great place for people to come together online, groups take it to another level.
Groups are a great place for people to come together. Community members ask questions, share helpful and actionable advice, and make friends with like-minded people.
As an online business owner or entrepreneur, you should grow and monetize your Facebook group. It's free and it's an excellent opportunity to get more eyes on your products or services. Check out our guide on how to create a Facebook group for how to do it.
However, a Facebook group doesn't even have to be product or service-focused to make money.
How Many Members Does a Facebook Group Need to Make Money?
There is no one-size-fits-all answer to this question. The truth is, it's not always the size of your group that dictates when it will make money or how much it makes: it's the engagement.
While it's true that a large group with 10k+ members will make money more easily than a group with less than 1,000 people, you can still make money from a group of just a few hundred people if they are actively engaged.
To effectively monetize your Facebook group requires you to position yourself as an authority in your niche. You should also regularly engage your group. Finally, offer products and services that are laser-targeted to your members.
With smaller groups, your primary monetization opportunities lie in affiliate marketing, coaching and consulting, and selling your own products and services.
However, once your group grows larger, many more monetization opportunities open up.
15 Ways to Monetize Your Facebook Group
You can monetize pretty much any type of Facebook group imaginable, as long as:
The members are actively engaged,
You have a high number of members,
OR: your products and services are laser-targeted to members' needs.
Let's take a look at 15 primary ways to monetize a Facebook group. Many of these monetization methods can be used in tandem, you aren't restricted to choosing just one monetization method.
1. Affiliate Marketing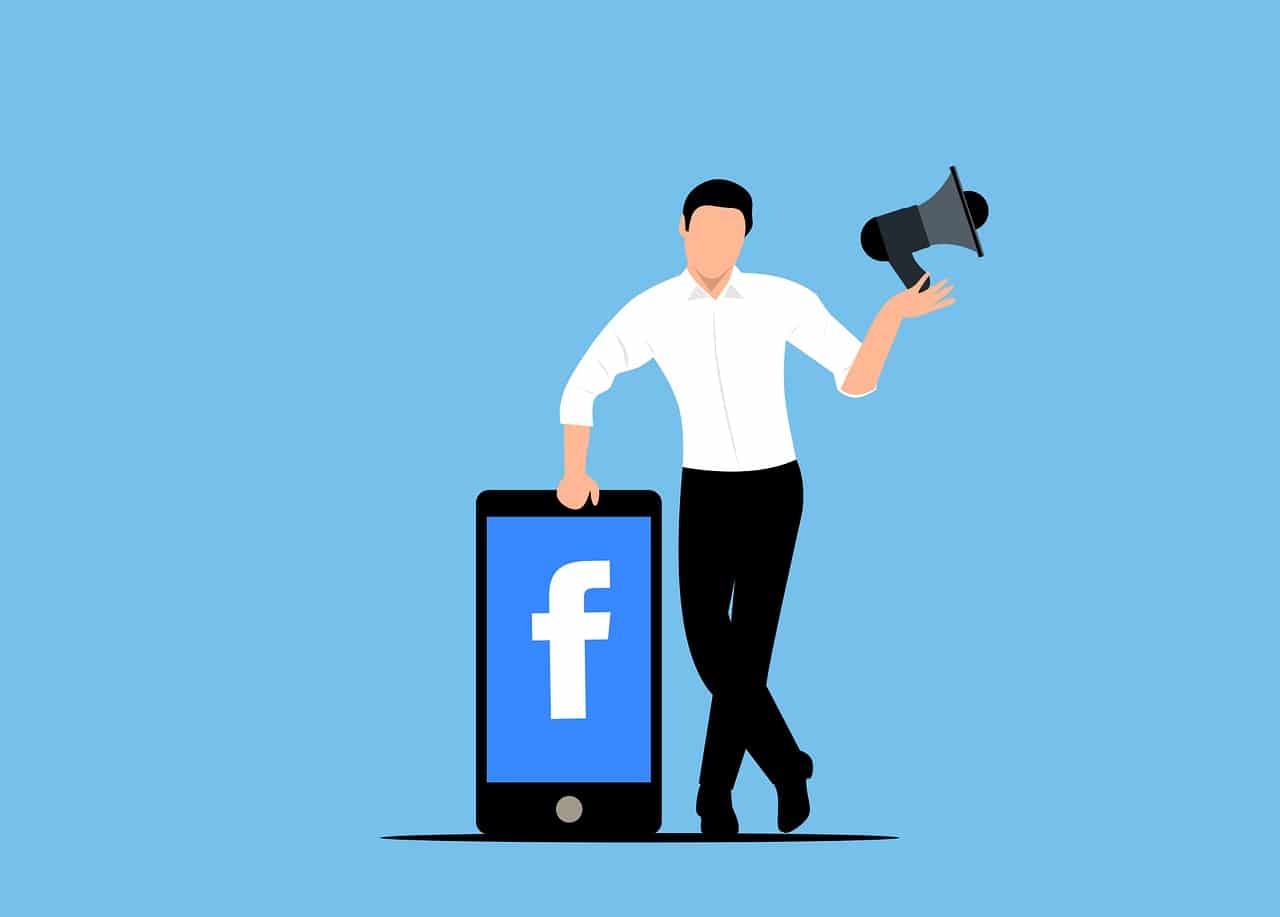 There are plenty of ways to do affiliate marketing in a Facebook group.
Since there are affiliate marketing programs in just about every niche imaginable, the sky's the limit here.
The key to successful affiliate marketing in any online community is to promote products and services in a way that feels natural and organic.
If you own a Facebook group and do nothing but spam your affiliate link all the time, your members aren't likely to take an interest in the product or buy it. In fact, if you do this, members will probably leave.
The purpose of a FB group is to provide value and community. To successfully earn affiliate commissions from Facebook community members, learn how to promote products in an organic way.
Ideas include sharing how the product has helped you or changed your life, sharing discounts and coupons on a product you truly love and believe in, sharing tutorials, case studies, and more.
For example, if you have a Facebook group about home improvement or homeownership, talk about your favorite items around that topic. You can show off your favorite decorations, appliances, or tools.
Think of promoting affiliate products in groups the same way you might promote them if you had a website or YouTube channel. You want to educate your members, show how amazing the product makes your life, and let them know when there are coupons or sales.
Don't be aggressive about it and don't promote it in a way that feels sales-y. When your members know, like, and trust you, they'll trust your product recommendations, too.
You can even create topics and files in a Facebook group where you can make a list of your most beloved items or resources around any given topic, and fill the file with affiliate links.
2. Sell Products
If you have your own products to sell, your Facebook group is a great place to do so.
A FB group is a great way to grow a community around a particular topic, and if you make items relating to that product, selling them to your members is a form of providing value to your target audience.
This can include physical or digital products… it's your group, do it your way.
I am a member of literally hundreds of Facebook groups and I see them monetized in every way imaginable. Here are some ideas for selling your products.
If you're an artist, create a fan group around your art and sell limited edition pieces, prints, and more.
For handmakers, create a group around your craft and use the group as another selling channel alongside Etsy or wherever else you typically sell your items.
If you create and sell digital downloads, create a Facebook group in that niche (i.e. planners and journals) and routinely share your products with your members.
Do you have an app for sale? Create a group around the niche and regularly promote your app.
If you're a clothing reseller looking for how to sell used clothes online, create a group around thrifted fashion and post your items for sale in the group.
This list can go on and on.
Provide Value Along With Promotion
If you're using a Facebook group to sell your products, be sure to provide a healthy mix of value along with promotion.
As I mentioned above, group members don't want to be in a group if it's just spammy and sales-y posts all the time.
People join groups for value and connection.
Providing value can come in the form of memes, daily fun posts, networking threads, educational threads, weekly group classes on FB live, and even special group member-only discounts on your products.
Also, as the group owner, you have the ability to create group rules. If you don't want other people selling in your group, you have the ability to control that.
However, if you create a group focused on selling things, consider creating a weekly thread that allows other members to participate in sharing and selling their items as well.
Finally, make your group feel exclusive. This can be done with discounts, members-only product drops, etc.
Making your group members feel exclusive by giving them access before the general public is a great way to increase member retention.
3. Offer Coaching and Consulting
Coaching and consulting can be a great way to make money from a Facebook group.
Even if you're not a coach or consultant, as your group starts to grow, you're likely to get messages from members asking for your advice.
The best way to deal with this is to offer paid phone or Zoom chats.
When I first started growing my own Facebook group several years ago, I found that people wanted to reach out to me and "pick my brain" on the topic – it was digital marketing.
Being naive and new to people asking me for advice, I felt honored. In the beginning, I would chat with someone on the phone for free.
I quickly found out that by offering this advice for free, people began to feel entitled to me and entitled to the knowledge that I had spent a lot of time and thousands of dollars to learn. They would start calling me unannounced expecting me to chat with them for hours on end.
If you have knowledge that your group members want to know, charge them to share it. You didn't wake up one morning knowing everything you know – it took you time, effort, and oftentimes money.
You can use a tool like Calendly to offer times for a quick "pick your brain chat". This tool allows people to choose a time slot to talk to you, and the pro plan enables you to request payment on booking.
The pro plan costs around $12/mo, but you're likely to make up for that with just one call.
You can charge whatever you want, but I recommend charging no less than $50/hour or $25/30 mins. Your time and knowledge are valuable.
4. Drive Traffic To Your Website
A Facebook group is a great way to drive traffic to your website, no matter what type of website you have.
Bloggers can grow Facebook groups in their niche and use the group as a place to share their latest articles, updates, products, and more.
Service-based businesses can do the same, whether your service is online or locally.
If locally, consider creating a group specific to your local community or area. Then, as your group grows, you have a free marketing opportunity to share your services.
You can get creative with this. A local plumber doesn't need to make a group about local plumbing. It can simply be a group for your town or a specific neighborhood in your city.
Think like a group member. A potential group member is likely not going to be interested in joining a "Tacoma Plumbing" group. But they would probably be interested in a group like "What's Happening in Tacoma, WA" group.
Using Facebook as a way to drive free traffic to your website is an excellent addition to SEO, or for instant traffic while waiting for your SEO efforts to kick in.
5. Get Leads for Your Email List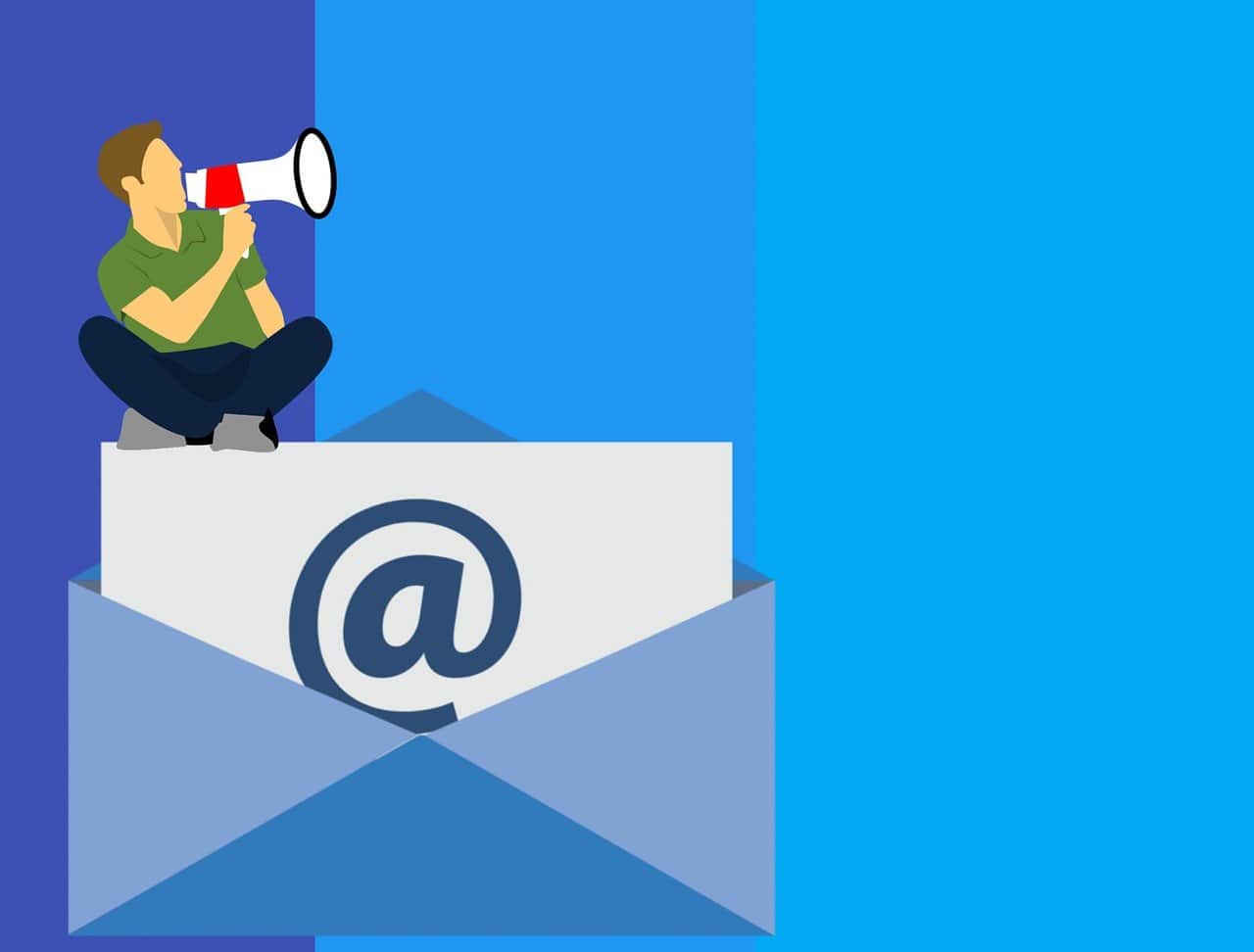 If you're growing a Facebook group, it is essential to get leads for your email list.
If your group is a part of your overall marketing strategy and you want to use it to generate money, collecting leads should be one of the main pieces of that strategy.
A common marketing phrase is "the money is in the list", and that's true: you can make money from marketing to your email list.
But the primary reason you should grow an email list of your Facebook group members is that Facebook can shut down your group or ban you from Facebook with no warning at all.
If you have a Facebook group with tens of thousands of members that you regularly make money from and one day, Facebook decides to ban the group, you lose that entire income stream.
This can happen on any social media account, so you should grow a list no matter where you spend your marketing efforts.
A great way to grow an email list from a Facebook group is to use one of the group joining questions as a space for the potential member to give you their email address. It's not technically within Facebook terms and conditions to require an email address to join, but you can make it optional.
Owners of many private groups have this setup as the default question for members to answer when they join.
Make sure your Facebook group admins know to capture the emails before hitting the "Approve" button, as there's no way of seeing those answers again once they have been accepted into the group.
Consider giving out a freebie in return for the email address that relates to the topic of the group, or promise to send exclusive discounts and updates about the topic.
Another good method for this is to hold a Facebook giveaway.
You don't have to be a savvy marketer to grow an email list. You can send out weekly or bi-weekly updates to keep your subscribers engaged and then use your email list to promote your products, services, affiliate products, etc. Also, you can use your list to grow your other social media profiles.
Check out our guide to email marketing made simple here:
Email Marketing
How Do Facebook Groups Make Money From Generating Leads?
In this instance, it's less about generating an instant income from your leads than it is about getting leads you can re-market to.
Since Facebook can shut down your group at any time, gathering emails (or leads) allows you to continue to be in contact with your members to generate money later on.
6. Sell a Digital Course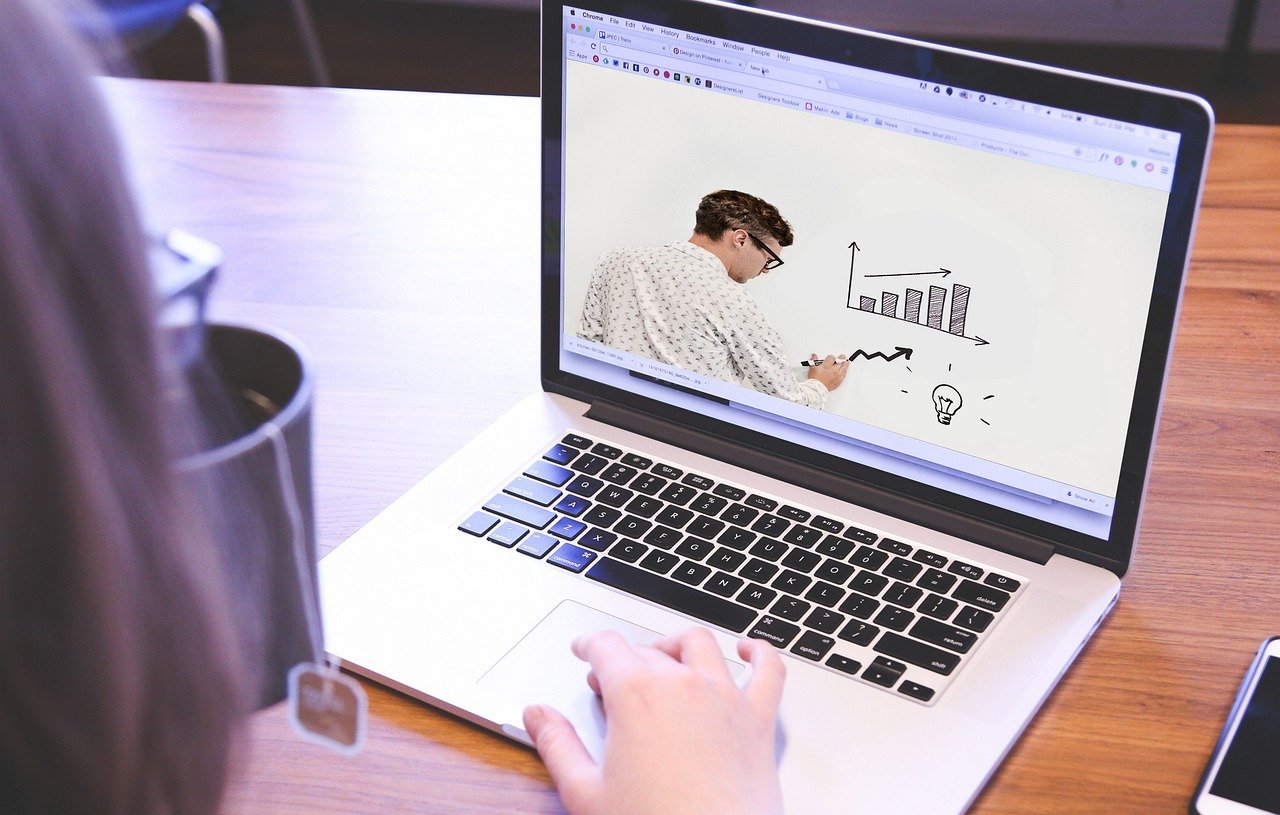 If you're a digital course creator on a platform like Udemy, I highly recommend making a Facebook group around your course topic.
As part of your strategy to monetize a facebook group, you can easily sell a digital course to Facebook group members if the group is highly targeted to the niche your course is in.
For example, if you have a course that teaches freelance writing, make a group about freelance writing for beginners.
Or if you have a course that teaches advanced sewing techniques, create a group about sewing for beginners.
No matter what your course teaches, make a group specific to your target customer – this will typically be a "beginner" in the topic or at least less advanced than what your course teaches.
How to Build an Online Course
7. Sell Advertising Space
As your group grows, you can monetize it by selling advertising space to businesses, brands, or anyone with a product or service to sell.
If you have a large group already, you may have experienced people reaching out to you asking about advertising.
So, how do Facebook groups make money with ads? Here are a few ideas.
Sell an ad on the cover photo – you can set prices for 24 hrs, 1 wk, etc.
Allow the business or brand to create a post in the group and pin it for 1 day, 1 wk, etc.
Get paid per post click – post on behalf of brands or services and use a trackable link to get paid per click.
Allow advertisers to teach a training that leads to their own page, course, or services.
There are many ways to sell advertising in a group. Different ways work best for different people and different group types.
It's important to note that selling advertising space in Facebook groups can be tricky if you aren't familiar with Facebook's Branded Content policies. Have a look at their policy here to stay within the terms and conditions.
And if you're interested in learning how to generate leads with Facebook ads, check out the course below.
How to Generate Leads with Facebook Ads
8. Create a Subscription-Based Private Group
A subscription-based private group can be a standalone offer, as a bonus for a digital course or service, or as a part of a membership.
I am and have been a member of many groups that required a subscription or membership to gain access.
Some were bonuses for a digital course, and some were a paid membership to get private access to an expert on a topic where they held weekly live Q&As, shared exclusive content, and more.
You can even use a Facebook subscription group to host your digital course if you don't want to use another platform.
However, if you use this method, be sure to have backup files of all lessons and videos. This will save you if something happens to your group.
9. Sell Services
If you're wondering how to monetize a Facebook group when they're owned by a service provider, it's simple: selling services.
Coaching and consulting can fall under this umbrella. Additionally, so can freelance services like web design or development, freelance writing, freelance SEO, virtual assisting, and more.
Services can also be locally focused like housekeeping, interior decorating, and more.
10. Brand Partnerships and/or Sponsorships
As your brand grows, you may be contacted by brands asking about sponsorships or partnerships.
Sponsorships are when a brand pays you to make a post about their product or service, or post ads on their behalf.
There are many types of sponsorships. They can range from paying per post to paying a certain amount per week or month for regular promotion.
Partnerships, on the other hand, are a deeper connection. Partnerships are where you partner with the brand for running the group and offering products and services.
If you want to retain full ownership of your group, sponsorships are the way to go.
However, you don't have to wait for brands to reach out to you. If you really want to monetize with sponsorships, start reaching out to brands directly.
This article on Business Insider explains the strategy influencers use to request brand collaborations. These strategies can work for group owners as well.
Again, be sure to follow Facebook's Branded Content policies for this type of exchange.
11. Collect Donations
So, how do Facebook groups make money if you don't have anything to promote or sell, and don't have advertisers yet? Collecting donations can be an effective way of monetizing Facebook groups. This is especially true if you don't have anything specific to sell.
Setting up a donation website or a virtual tip jar is a no-stress, no-pressure way to ask your members to support you.
This strategy might not be as effective as some of the other strategies in this list, but it's worth mentioning.
12. Connect Buyers and Sellers
You can use a Facebook group to make money by connecting buyers and sellers in the niche or topic.
For example, if you grow a large Facebook group about RVing, you can offer paid 'RV for sale' listings by members who want to advertise their RV for sale to your group members.
This can be replicated in just about every niche, with both physical and digital products.
Just remember to keep a healthy balance of non-sales-y and non-promotional posts. This will help balance out sales ads if your group isn't specifically focused on products for sale.
13. Create, Grow, and Sell
You can flip Facebook groups just like you can create, grow, and flip websites.
The official Facebook rules regarding the buying and selling of Facebook groups are vague. Some sources say it's banned entirely, and if Facebook finds out about it, you risk losing your account entirely.
However, many people still successfully sell groups today. In the end, it's up to you to decide if the potential risk is worth the reward.
14. Get Paid to Admin
Don't have a group yourself but want to make money with groups anyway? You can get paid to be a group admin.
Any large Facebook group owner knows that administering a large group can take a ton of time. As a result, many group owners will hire freelance community managers to admin the group for pay.
You probably won't get rich doing this and it's not passive. However, it's a viable way to make money with Facebook groups.
Check Out Facebook Admin jobs on Upwork
15. Host Paid Events
Hosting paid events via your Facebook group is another way you can monetize your group membership.
You can advertise a paid offline event through your Facebook group. Additionally, you can also advertise a paid virtual event and host it directly through Facebook itself.
If you want to learn more about hosting paid online events directly through Facebook, check out their information page here. 
Wrapping Up: Making Money with Facebook Groups
So, can these groups make money? Yes. Monetizing Facebook groups is an excellent way to create an additional income stream for yourself. It doesn't have to be complicated.
If you already own a Facebook group, use these ideas to come up with a personalized monetization guide for what you are already doing.
However, if you don't have a Facebook group but have a website, products that you promote, online training courses or services to sell, consider adding a group as an additional stream of income and to generate more leads for your business.
Groups take time and effort to grow and manage. However, they can be an excellent source of additional leads and income if you do it right.
There are tons of ways to make extra money online. Check how to make money on Facebook $500 every day.
Want to learn step-by-step how I built my Niche Site Empire up to a full-time income?
Yes! I Love to Learn
Learn How I Built My Niche Site Empire to a Full-time Income
How to Pick the Right Keywords at the START, and avoid the losers
How to Scale and Outsource 90% of the Work, Allowing Your Empire to GROW Without You
How to Build a Site That Gets REAL TRAFFIC FROM GOOGLE (every. single. day.)
Subscribe to the Niche Pursuits Newsletter delivered with value 3X per week