51 Vacant Land Business Ideas: How To Make Money With Land!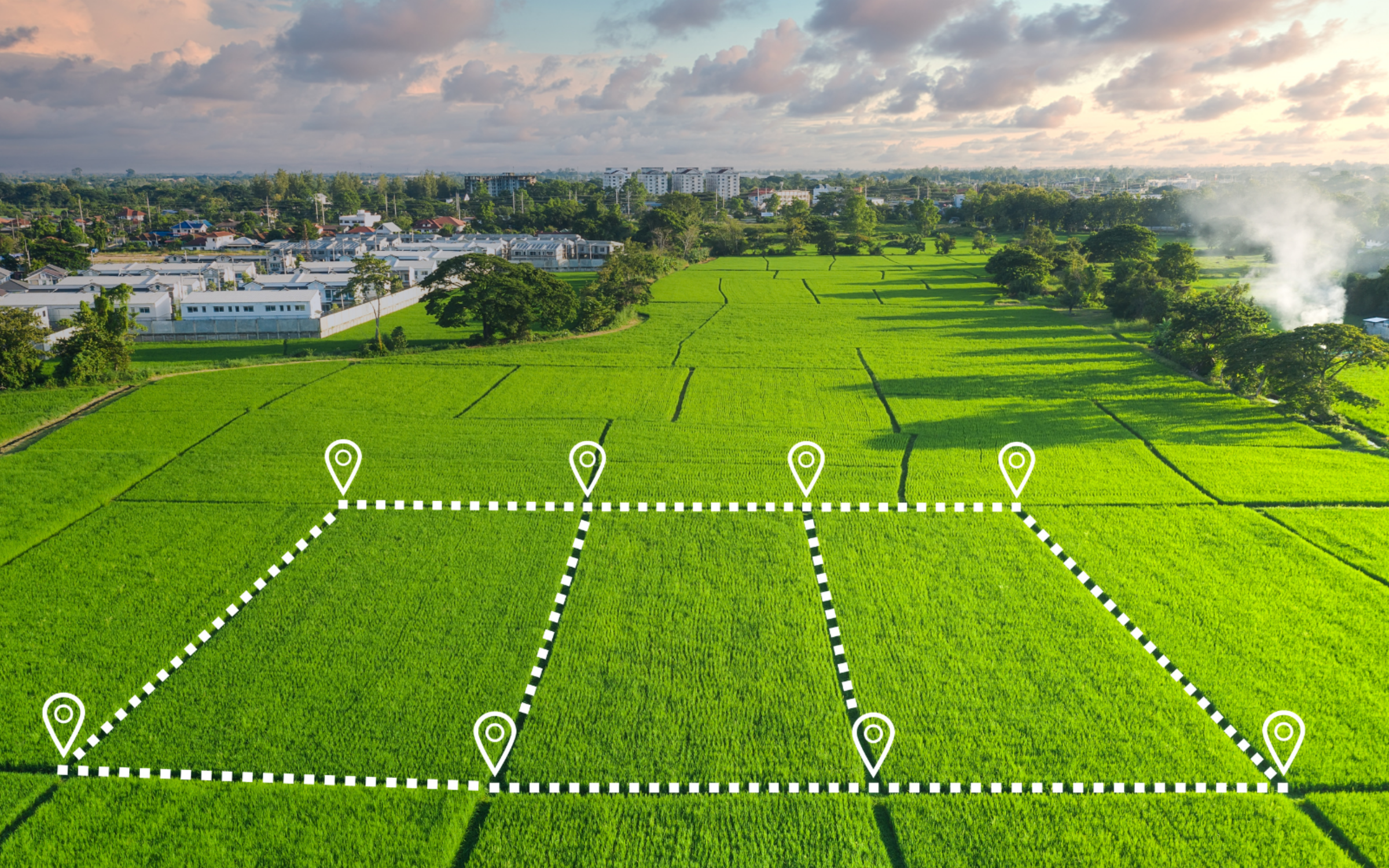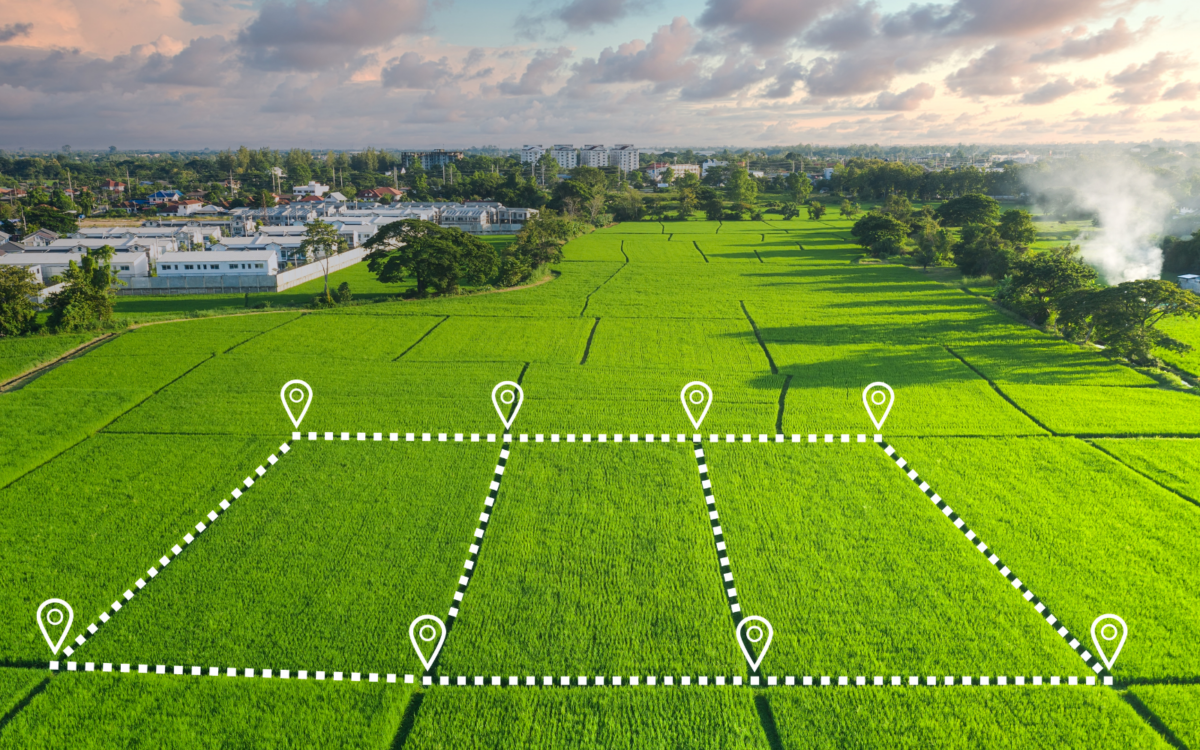 When you buy something through one of the links on our site, we may earn an affiliate commission.
Are you looking for the best vacant land business ideas to make money from a plot of land?
If you live in an area with a lot of undeveloped raw land there are lots of opportunities for making money. Vacant land in the country can be insanely cheap, especially if you're used to urban prices. This land has a ton of potential, even in a very rural area.
Whether you are looking to buy land to start a successful business, or you're wanting to learn how to make money with land you already own, we've got options with this in depth guide.
There are thousands of thriving rural businesses and a multitude of ways to earn money from vacant land.
How To Earn Money From Vacant Land
These vacant land business ideas are sure to inspire you.
Hopefully, one or two will also match the interests, skills, and abilities you already have.
A good vacant land business idea will also need to match the land you have in mind, of course. You won't be able to start a windfarm in an area without wind!
Our focus in this list is on realistic business ideas for vacant land.
Here are 51 ways to make money from land that you can actually put into place!
Create outdoor/land based affiliate websites – This can be done from anywhere. Do you work on a traditional farm or ranch, or are you a logger? You'd be amazed by how much interest there is in things you consider basic chores and tasks around the farm. Learn to build quality affiliate sites with the Authority Site System to showcase the work you're already doing.
Create outdoor/land based YouTube channel – There are large YouTube channels about living in a rural cottage, popular videos on ghost towns in North Dakota, and even videos of nature walks with no speaking. Figure out an angle and start filming!
Build an RV park – Another great idea for a land business idea is an RV Park. RV parks take a relatively low investment to set up. They are in high demand in many places and require little maintenance. Mow the grass, plant some trees for shade, and get those acres near the highway ready for travelers!
Build housing – There are many ways to develop housing on vacant land. Build rental properties, subdivide land, increase the value of existing housing, or even build a B&B property. There are plenty of options for building all types of housing for temporary or long-term rentals.
Build, rent, and sell tiny homes – This deserves its own space because of the increased interest in tiny homes. These are extremely popular for many different kinds of people, and can often be built, rented, and then sold to the renters. Tiny home communities are popping up frequently and give a huge financial opportunity to revitalize overgrown land. Watch an example of this in action here.
Design and create a Christmas tree farm – Plant pines over several acres. Stagger the planting, growing, and harvesting so you have a crop ready each and every holiday season!
Grow, harvest, and manage timber – This is a long-term investment, but it can really pay off. Many people have funded their retirement by planting ten acres of walnut trees 30 years before.
Create junkyard – If you've got raw land not doing anything, could it become a junkyard? Those huge scraps, storm-damaged materials, and broken-down cars have to go somewhere, don't they? Charge extra if they make you haul it. Check zoning laws on this one, but very profitable where viable.
Start a firewood business – Many households use firewood for heat and buy a significant amount of wood each year. There's plenty of work involved by with the right equipment and easy access you can make a killing. Start cutting some of those trees!
Create campsite or recreational outdoor site – Sometimes, people just want to get away from it all. Providing a space to camp and few essentials like water and bathroom facilities and you're in business (and we even list a bunch of camp name ideas you can use).
Rent farmland – If your land is fertile and productive, neighboring dairy farm owners and others may be interested in farming it for the right price. Permaculture is also increasing in popularity and there are people wanting to buy or rent land for business purposes.
Rent to non-profit for a community garden – Whether a vacant lot in town or undeveloped land off a nearby backroad, chances are this could work out if you do the legwork to find local non-profits.
Get on to the wind power craze – There are many places where renting land to local utilities for building windmills is more profitable than the farming of the land around them.
Outdoor shooting range – An outdoor shooting range is a great way to create improved land out of your unused acres with relatively minimum effort. Hunters in rural areas will be happy to sharpen the skills before the season.
Parking for special events – This is very much location-dependent, but a big moneymaker during special events.
Rent urban lot space for family gardens – You rent out the lots, they're responsible for prepping, tending, growing, and harvesting. They get food for work, you get money without having to work the land.
Solar energy opportunities – Many clean energy companies and utilities are looking for good locations to build solar farms. They might be looking to buy land, they may be happy to go with a long-term rental. It's worth looking into.
Organic garden – In rural areas, you can grow food to sell at farmers' markets or to restaurants. It's possible to make a fully sustainable successful business out of it. Look around your area and see what opportunities are there.
Build a mini-golf course – If your vacant land is 20 miles from the nearest neighbor, this is probably not the best bet. But even in very small towns, a neat little mini-golf course business lets you make money while entertaining your visitors.
Build for retreats – This requires a decent-sized initial investment upfront.  A function center for graduation parties, men's retreats, local club meetings, etc. can prove very profitable without being busy year-round. This also creates a space for your own projects.
Rent hunting or fishing rights – Do you have good hunting or fishing opportunities on your property? Have you had requests from locals wanting to hunt on your land? Rent the fishing or hunting rights out. You can work with individuals or local guides.
Build a pottery studio – A pottery studio takes space. It's also a great creative hobby that can be ridiculously profitable, too. Alternatively, build a studio to rent to local artists looking for space.
Create a woodworking workshop – Do you have plenty of space, no neighbors to complain, and trees all around? If you're going to be cutting firewood anyway, why not turn some of it into something that lasts? Whether by chisel or chainsaw, huge wood sculptures, or careful small work, good woodworking is in very high demand.
Build wood furniture from scratch – Good quality furniture is a high-value item. There's a reason even modestly sized wood furniture crafted from scratch brings in hundreds, if not thousands, of dollars each.
Create an attraction – Let your inner crazy artist hippie fly! Create some wild folk art, paint giant murals on the side of abandoned barns, keep adding to a field of metal sculptures. Have fun with the land you weren't doing anything with – maybe you'll get the type of attention that lets you put out a donation box.
Paid nature hikes or tours – Landowners with beautiful pieces of land looking for side income but who have no interest in changing their unimproved land could offer nature hikes or even tours of some of the best parts of your acreage. Great excuse to spend more time out in the woods, too!
Rent to the local municipality – If you have a lot of land that you don't want to improve or use yourself, look at renting it to the local municipality. There are many examples of parks, playgrounds, and Little League fields built on private property. Often the city will decide to buy the land if you choose to sell in the future.
Open-air market space – Communities love this because finding space can be difficult. Hosting market days is a good way to make money off the land.
Build storage units – You don't need much raw land to create a decent number of storage units. A big enough vacant lot could be enough. Then collect monthly rental fees.
Rent concert or fair space – Big events need space to take place. There are always plenty of alternative music festivals that are looking for quirky out-of-the-way places to hold their events.
Open your land to off-roaders – Off-roaders love to explore. Get in touch with local clubs or enthusiasts and offer deals so that unimproved land gives them space to explore and you make money on land.
Rent to legal marijuana growers – This real estate business can be very, VERY lucrative. Obviously, it only applies to where this is legal, and it can bring unwanted attention.
Rent to legal hemp growers – Weirdly, there are some states where marijuana growth is illegal, but hemp growth is legal. And still very profitable.
Make a pumpkin farm – Farming takes a lot of work, but if you know what you're doing that payoffs can be huge. Pumpkins for Halloween are always popular!
Beekeeping – Beekeeping is a fun hobby that makes money, and organic honey is a really big business. Unusual varieties, like buckwheat honey, can be easier to market and build a brand around. Having a healthy population of bees also means local flowers can thrive.
Breed snakes – There is a huge market for the breeding of certain snakes. For some of us, this would be a nightmare come true. For snake fans who love small ball pythons or certain tiny grass snakes, this can be a big business. Check local guidelines/regulations.
Rent land to a university – You would be amazed at the various things that universities need to rent land for. Talk to local schools, see what's going on. Even if it's not immediate, this could lead to rental income in the future. If it works out, that could become a recurring long-term thing.
Build an airsoft/paintball course – A good paintball course or airsoft course doesn't need to be elaborate. In fact, some great courses are simply hilly woods with ropes marking boundaries. Build some basic plywood barricades or shelters and spread the word.
Create fishing ponds for family outings – Create some farm ponds, have good vegetation surrounding, feed consistently, and stock with panfish. Once established you can open up to the public. Parents will pay to share their love of fishing in a good catch-and-release pond.
Create a snail farm – Snails are actually in very high demand and are used in a variety of applications. Gardening and fishing are two examples of many.
Rent land for local internet & phone providers – In many places in the U.S., rural phone and internet service leaves something to be desired. Call up various providers offering to rent land so they can build towers – you may strike a very lucrative agreement.
Receive grants for conservation – If nothing else seems feasible, you may be able to get paid to keep your undeveloped land that way. There are many opportunities to receive large tax breaks by doing this as well.
Teach bushcraft courses – Even if this isn't in your wheelhouse, renting land to those who want to teach bushcraft courses is an option. This would be much closer to passive income.
Create an obstacle course – This is a fun project that is weird enough to get attention. Charge for special events, or even work with police, race enthusiasts, or local fitness clubs to design an obstacle course they'll be happy to pay you to use.
Build a Go-Kart track – This is the type of attraction people will drive miles to enjoy. And despite the fact so many people love them, unless you're in a touristy area there aren't many around.
Massive Christmas light display – Yes, this can be a bit risky as it is going to hammer up the light bills (unless you have serious green energy on your land). However, make a big enough and insane enough display and parents may make this part of a Christmas tradition, driving kids to see the lights from an hour or more away.
Create community land trust agreement – Affordable housing has been an issue for many, many decades. A community land trust agreement is a way of working with a city. They manage the land, develop it, generally keep it for affordable housing. You still technically own the land and continue to receive agreed-upon rental payments.
Build irrigated greenhouses – Being able to grow fresh food in all seasons can seriously make the land pay for itself. Growing in greenhouses has made the Netherlands a world tomato producer. Iceland, of all places, grows peppers, tomatoes, and even bananas and grapes year-round. If you have a green thumb, build some greenhouses into a serious business.
Rent land to ranchers – The rates aren't usually that high, but if you have a large acreage in a rural area this could be a good business opportunity. It's easier to let others use and look after the land for you rather than letting it get out of control. This is a great real estate business idea for some passive income on your end (and we have some great real estate business names for rural land you may like).
Get paid to plant trees – Apply to government conservation programs, hit up environmental groups, or talk to Green non-profits to make a deal to plant trees on your land.
Long-term rental or land sales to unpopular (but necessary) businesses – Look around for local businesses that need a place to operate but aren't popular. Things like sewage, water treatment, etc., are handled by various government entities, but there are businesses that need space. For example, someone may want to build a scrapyard, a new cemetery, or a rendering plant. If possible, rent them an isolated bit of land away out of the way.
Creative Ideas to Make Money With Land
This article is full of unique ways to make money from land. Here are some more creative vacant land business ideas.
Flip Raw Land. With a bit of studying and a decent amount of hunting, you can find plots of land for sale for really cheap - sometimes the owner will sell the land for overdue property taxes and nothing more. There are many courses to teach you how to find this type of land. Start an investing business structure buying plots of land for taxes and then resell it at market value. This could even turn into your own online real estate business.
Create a Land Listing Website. Creating a land listing website is a way to aggregate all the plots of land for sale on the internet today. Market the website to attract visitors and monetize it with ads. Once the website becomes more popular, you can charge owners a fee to list their land for sale with you.
Create a Vehicle or Boat Storage Lot. Want to make passive income from owning land without doing much to it? Throw some gravel on it and rent spaces out as vehicle, RV, and boat storage.
Start a Farm. If you're ambitious and want to get back to the land, start a farm! You can grow and sell fruits and vegetables or get some livestock to make money with - see our list of horse farm name ideas. This option requires a lot of work, but it's rewarding for the right type of person.
Start a Food Truck Court. Do you have a vacant lot located in town? Why not rent it out to food trucks in the area and start a food truck court? Food truck owners pay rent for a hotspot in town, all you have to do is provide the land (and sometimes electricity).
Raise Worms for Bait. While your own business opportunity raising worms for bait might not sound like the best way for generating income for a lot of people - it can be lucrative if you live in a popular fishing area.
Start a Farmers Market. You can generate income with vacant land by starting a farmers market, or renting the land out to a local farmers market looking for a new space.
Allow Roads to Be Built Through Your Property. In some cases in towns or rural areas, you can get paid by the city or locality to allow them to built roads through your land. This can be lucrative if it's a need, but it won't be possible with every plot of land.
Put Up a Parking Lot. Here's another great idea to make passive income with raw land: pave it and use it as a parking lot. This is especially lucrative if your plot of land is near a popular area, arena, or fairground with limited parking. Charge per car, per day, or per spot.
Set Up a Shooting Range. If your land is in a populated area without any shooting ranges, this is a smart move.
Can You Make Passive Income From Vacant or Raw Land?
You can get to a point where you make passive income from a plot of land. But, like every passive income source, it will take a little (or a lot) of work up front, depending on which new business idea you choose. Here are some passive income ideas for a vacant land business. 
Parking lot
Build storage units
Make it a storage lot for vehicles, trailers, RVs, and boats
Rent it out as farm land
Rent it out as a fair or festival space (and if you want to start your own, be sure to check out our awesome list of festival name ideas)
Rent it out as a food truck court
Build and rent housing
Build and rent out spaces as an RV park or campground
Start building solar panels for solar energy or wind farms
A lot of the idea mentioned in this article can turn into mostly passive income if you do it right. Even the more involved real estate business ideas can turn into a somewhat passive revenue stream if you outsource all the day-to-day work. 
How To Make Money With a Vacant Land Business
Always do a lot of industry research before jumping into any new venture. This includes industry research, competitor research, and long-term business research.
Some ideas and business structrues may seem attractive and profitable at the outset, but end up riddled with difficulties later on.
For example, poultry farming is another way you can make money off your land, but it takes a certain personality type. Raising animals requires patience, perseverance, and hard work. It can take some time before you see any revenue.
Organic farming can be quite lucrative and farms are great, but they are very hands-on. Find out the time commitment required before getting started.
Do you need more business ideas for vacant land?
If you're based in a rural area, there are even more opportunities for you!
59 BEST RURAL BUSINESS IDEAS!
There's an old saying that land is always a good investment.
Raw land always has plenty of potential - especially with a profitable business idea.
Get brainstorming on what options might work for you.
And if you'd still like some more ideas, be sure to check out our list of 81 ideas for how to make money on 10 acres.
Want to learn step-by-step how I built my Niche Site Empire up to a full-time income?
Yes! I Love to Learn
Learn How I Built My Niche Site Empire to a Full-time Income
How to Pick the Right Keywords at the START, and avoid the losers
How to Scale and Outsource 90% of the Work, Allowing Your Empire to GROW Without You
How to Build a Site That Gets REAL TRAFFIC FROM GOOGLE (every. single. day.)
Subscribe to the Niche Pursuits Newsletter delivered with value 3X per week