13 of The Best All-In-One Marketing Platforms To Help Grow Your Business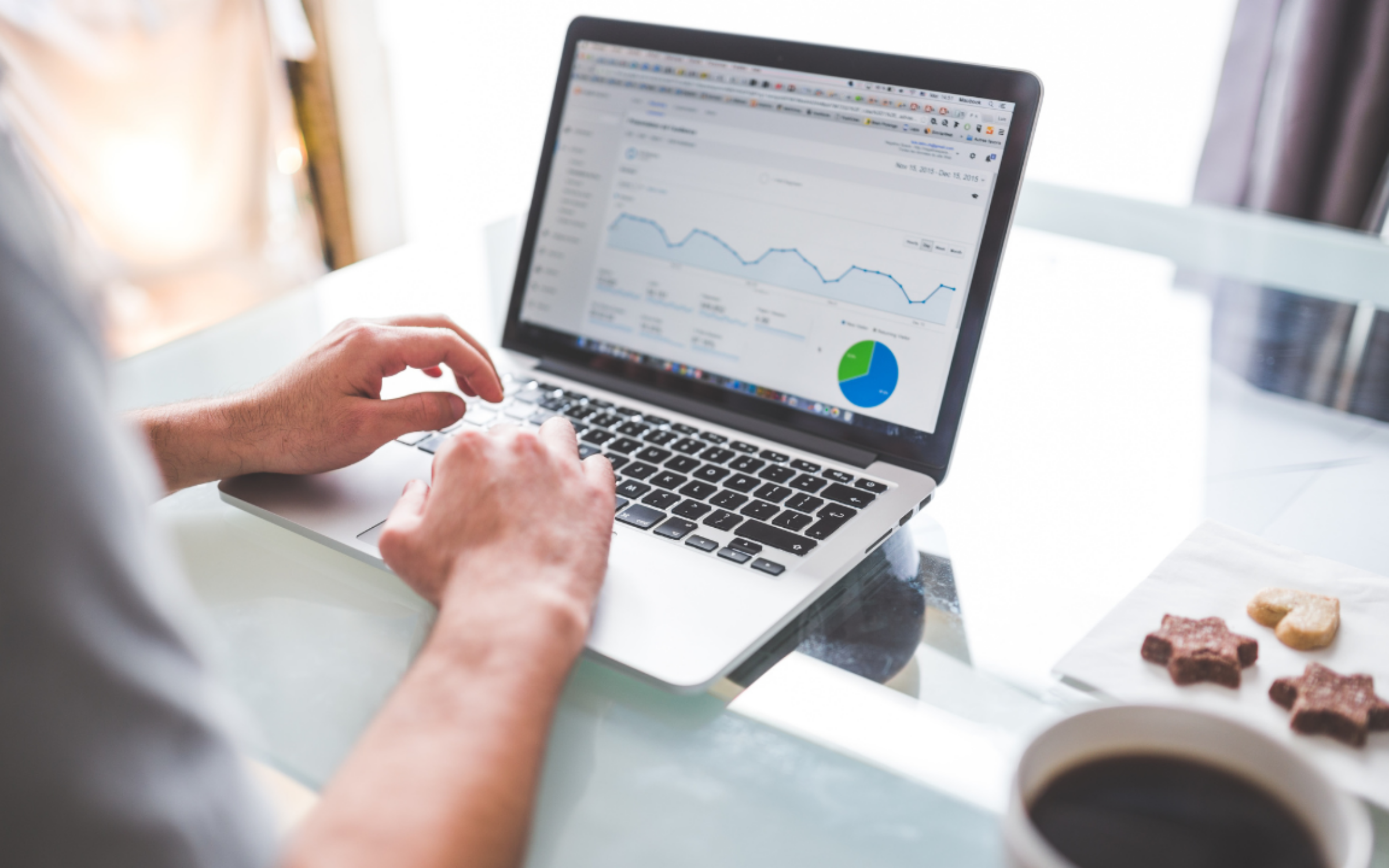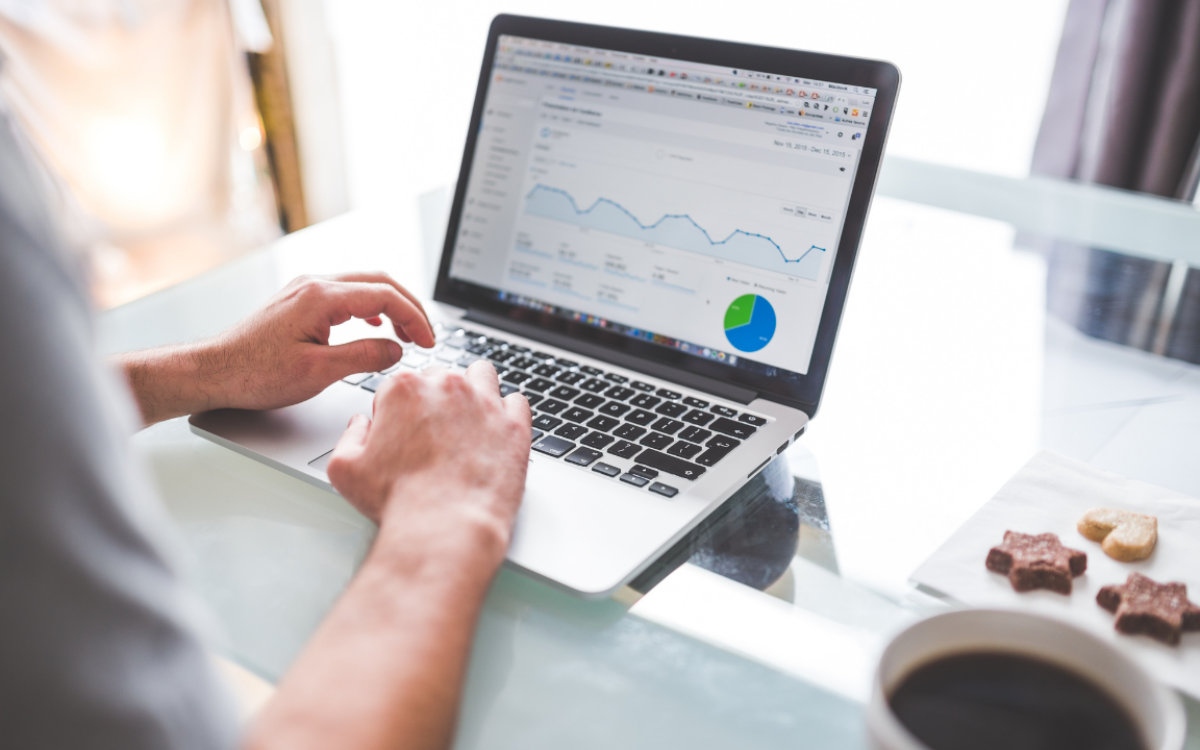 When you buy something through one of the links on our site, we may earn an affiliate commission.
As an entrepreneur, you know marketing is essential to the success of your business. But what if you could use a single platform to manage all of your marketing tasks? Sounds too good to be true?
The world of all-in-one marketing platforms streamlines your efforts so you can use the saved time and resources for other areas of your business.
You're about to learn the best all-in-one marketing platforms, their special features, and which ones help lift your business up to succeed.
Top All In One Marketing Platforms
Some platforms focus on only one or two areas of digital marketing. Those best for starting entrepreneurs will have many features that make life easier in the long run. Here is a list of marketing platforms that will accomplish any task on your digital marketing to-do list.
1. Systeme
Entrepreneurs starting out in their digital marketing journey will appreciate how easy Systeme.io's interface is to use. Whether creating landing pages or setting up email campaigns, the platform is friendly for beginners with any background experience.
Known for its exhaustive tools that gain more attention for your business, here are some of the features you'll find:
Webinar tools
Course designs
Membership capabilities
Partner programs
Complete sales funnel builds
Plus templates provided make getting started even easier without wasting your time and energy.
Systeme is a marketing automation platform that separates itself by including unique features in a list of all in one software options.
Creating your own membership can take a lot of coding background or deep integration understanding. Systeme makes it incredibly easy to set up membership sites no matter your skill level.
The same can be said for affiliate marketing programs. The amount of work and knowledge to set up your own program makes the feature highly valuable for entrepreneurs looking to save time.
Find out more in our complete Systeme review!
Price: Free, $27/mo Startup, $47/mo Webinar, $97/mo Unlimited
Best For: Sales funnels, affiliate programs, webinars
---
2. ActiveCampaign
ActiveCampaign has worked its way to the top of the digital marketing echelon with its features, automation, integrations, and price.
You can use it for any of the following:
Create beautiful email newsletters
Automate your customer interactions
Track your website visitors
Segment your lists
The visual campaign builder is one of the best in the business, and creating complex workflows without any coding knowledge is easy.
You can also take advantage of the platform's machine learning capabilities to get real-time insights into your marketing campaigns (and you also be curious to check out these machine learning platforms).
The platform separates itself from the competition through its powerful automation tools.
Imagine saving multiple hours daily through customized automations that do the work for you.
The only problem with having such powerful tools in your hands is learning how to use them. It will take some time to get used to all ActiveCampaign offers.
Price: $15/mo Lite, $70/mo Plus, $187/mo Professional. Prices will vary depending on the number of contacts you have. The above prices reflect up to 500 contacts.
Best For: Automation, customer support, list of features
---
3. GetResponse
As the name implies, GetResponse is built with the philosophy of helping you get the best response from your marketing campaigns.
It starts with a wide range of email templates that match your brand colors and theme.
Also, you'll have access to tools that will help you grow your list and segment your audience for more targeted content.
Outside of email marketing, GetResponse can help you improve multiple areas of your business including:
Webpages
Push notifications
Customer service
Webinars
Ads
Funnels
The platform has over 30 features that will help grow your business and attract more customers.
Big name brands like IKEA, Zendesk, Stripe, and REvolut are using GetResponse to improve their marketing, but that doesn't mean you need a big team to use it.
Entrepreneurs won't have an issue getting started and learning the ropes of GetResponse with educational resources built into the platform.
The prices are perfect for any size team, and you'll be pleasantly surprised at the amount of customer support offered to help you get the most out of the platform.
Price: Free, $19/mo Email Marketing, $59/mo Marketing Automation, $119/mo eCommerce Marketing. Prices will vary depending on amount of contacts. The above prices are for contacts up to 1000.
Best For: Email marketing, customer service, budget-friendly
Check out our GetResponse Vs ActiveCampaign comparison here.
---
4. Clickfunnels
Perhaps best known for its founder, Russel Brunson, ClickFunnels has been a mainstay in the digital marketing world for years.
It's one of the first platforms to focus on sales funnels, and it's still one of the best.
With ClickFunnels you can quickly create pages that are optimized for conversion with a wide range of templates available.
You'll also have access to powerful email automation and a suite of tools to help you run your business more effectively.
What sets ClickFunnels apart is its focus on funnels. The platform was designed to help businesses increase their conversion rates and it's done an admirable job.
If you're looking to improve your sales or you're having trouble making your website work, ClickFunnels is worth a close look.
Although it's probably one of the only controversial platforms that exist (people love it or hate it), it has one of the most passionate and biggest communities on the planet.
Price: $97/mo Basic, $297/mo Platinum
Best For: Sales Funnels, conversions
---
5. Groove.cm
One of the newest digital marketing platforms, Groove has nine different products that can help you achieve better results in multiple areas of your business.
The drag-n-drop editor makes it easy to create landing pages at a fraction of what it would cost if you paid for an actual website builder.
It also has a ton of different funnel templates that are easy to set up so you can immediately start attracting leads without a lengthy setup period.
Their automation tools make following up on your funnel easier to maintain and saves you time in the long term.
Online store owners have features that are targeted directly at their success.
Entrepreneurs will be able to complete the following:
Customize checkout pages
Collect customer data
Send transactional emails
Give customers multiple ways to shop and buy
You should take advantage of a free-for-life plan if you're considering using Groove. Otherwise, it comes with a high price tag for its impressive features.
Price: Free, $299/mo Premium
Best For: content marketing, sales funnels, eCommerce owners
---
6. Hubspot
Hubspot offers a little bit of everything for entrepreneurs as one of the list's largest and most renowned all-in-one digital marketing platforms.
The platform integrates several areas of marketing seamlessly, allowing your entire team to be connected in one platform.
It also has powerful automation features that can help small businesses scale their operation.
As your business grows, you'll have access to more features like:
Live chat
Marketing tools
eCommerce platform
You can also take advantage of their wide range of training resources that can help you get the most out of the platform.
Hubspot is known for its comprehensive customer support, which is available 24/hours a day, seven days a week.
It's also one of the better content marketing solutions other platforms have trouble keeping up with.
You'll pay a much higher price tag with HubSpot, and the pricing is confusing. It offers a suite of features from marketing to sales to customer service, making it harder to understand what you're paying for.
Price: Free, $50/mo Starter, $890/mo Professional, $3,200/mo Enterprise. Prices will change depending on how many contacts you have.
Best For: Scalability, large teams, convenience
---
7. Zoho
For as many marketing tasks as Zoho is able to offer, it's still a great platform for entrepreneurs just learning digital marketing.
It allows teams to hit the ground running instead of taking a week or two to learn how to use the platform.
Zoho is best known as a CRM platform with a high level of customization. It allows any kind of business from any industry to use the platform without running into problems.
The visual interface is easy to understand and doesn't require any coding knowledge.
The powerful AI-supported analytics helps discover trends in your business while the leads and deals section helps manage your customer interaction from awareness to purchase.
The pricing is inexpensive even though Zoho will effectively help you manage your email, social media, and SMS marketing campaigns.
Price: Free, $20/mo Standard, $35/mo Professional, $50/mo Enterprise, $65/mo Ultimate
Best For: Building customer relationships, Entrepreneurs on a budget
---
8. Builderall
Builderall doesn't have the luxury of being one of the original all in one marketing platforms so it positions itself for the more modern entrepreneur.
Its social media features are second to none and allow you to engage audiences from multiple platforms in one central location.
Couple that with the design tools offered and you can create your own assets and easily share them with your social media platforms.
The platform also tracks your website visitor data so even if you aren't connected to Google Analytics, you'll still have the resources to make better decisions.
Also, Builderall has advanced email marketing tools like the autoresponder to make growing your list and sending out content a breeze.
One of the drawbacks is that it doesn't have as many integrations as some of the other platforms on this list, however, it does integrate with WordPress.
Builderall does make up for it with its low price and wide range of features you get access to (but make sure to check out our breakdown of Builderall vs ClickFunnels).
Price: $16.90/MO Cheetah, $76.90/mo Marketer, $87.90/mo Premium, $87.90/mo Funnel Club
Best For: Email marketing, social media marketing, designing assets
---
9. Kajabi
Kajabi is able to make a significant impact in the digital marketing world by creating a platform that focuses on service-based businesses. Here are some of the businesses that will benefit from using Kajabi:
Coaches
Consultants
Course makers
Tools are available that will help you launch, market, analyze, and sell courses, memberships, or programs.
You'll even be able to keep track of the analytics for each of your offerings, making your decisions quicker and more effective.
The automation tools are all based on grabbing potential leads and funneling them through your online courses or programs.
Installing live chat will give you the power to handle inquiries in real-time, giving you a better chance at closing sales.
The price is higher starting out than most other platforms, although, if you need the unique set of tools Kajabi offers, it's more than worth your investment.
Price: $199/mo Growth, $149/mo Basic, $399/mo Pro
Best For: Online Courses, coaches, memberships
---
10. Kartra
Relatively new as a digital marketing platform compared to others on this list, Katra has made quite a splash in the online world.
The platform was created with the intention of making digital marketing more accessible to small businesses and entrepreneurs.
Kartra comes with all the features you need to get started including:
Page builder
Email autoresponder
Shopping cart tools
Membership site capabilities
Course creation tools
Funnel creation
Campaign tools
The best-known features of Kartra involve the creation of online courses. It allows you to not only create a course and put it up for sale but also create an entire funnel around it.
The interface is also easy to use, so you don't have to struggle to try to put everything together.
The prices are mid-tier compared to other platforms in this space, and with the wealth of features available, you'll get more than what you pay for.
Although there is no free plan available to give it a test drive, you can take advantage of a money-back guarantee for 30 days.
Take a look at our full Kartra review for more info on what this tool can do.
Price: $99/mo Starter, $199/mo Silver, $299/mo Gold, $499/mo Platinum
Best For: Online courses, sales funnels, integrations
---
11. Keap
Keap is a marketing platform that offers many helpful features but is best known for its CRM management.
The automation tools that help you manage your sales and marketing are especially helpful for eCommerce owners.
Store owners can set up sales pipelines, automate email follow-ups, and automate SMS to help keep customers engaged.
The platform hosts invoicing and payment processing integrations that work with a variety of different tools. It also focuses on conversions and has cart checkout features that help to increase revenue.
The only downside to Keap is it doesn't currently offer a free plan. The good news is that you can take advantage of a free trial to test its capabilities.
Price: $169/mo Pro, $249/mo Max
Best For: eCommerce owners, CRM management
---
12. Mailchimp
Mailchimp was created in 2001 as an email campaign service and has since expanded its capabilities to include features like:
Landing pages
Pop-ups
Postcards
Automation
The user interface in Mailchimp is one of the most intuitive on the market, making it great for entrepreneurs looking to dip their toes in digital marketing.
The marketing tool also offers a wide range of templates for almost any marketing campaign.
You'll get campaign monitor analytics that allows you to direct your resources effectively to create better business decisions.
Mailchimp still has one of the most comprehensive email marketing solutions and is still one of the strongest options in this area.
Price: Free, $11/mo Essentials, $17/mo Standard, $299/mo Premium. Prices will change depending on how many contacts you have. Above prices are relevant for contacts up to 500.
Best For: Email marketing campaigns and analytics
---
13. Salesforce Pardot
The most powerful aspect of Salesforce Pardot's suite of features is the ability to integrate with a load of different platforms.
Entrepreneurs often get tangled in the web of digital marketing tools. With Pardot, you'll be able to add it to your existing platforms without having to rebuild everything from scratch.
The advanced automation and email marketing features also make this a worthy consideration when you're looking to get the best return on your investment.
You'll have a range of advanced features at your fingertips including:
List-building
lead scoring
campaign rules
contact tags
analytics
automation
The high price tag will scare some entrepreneurs away, but the balance between ease of use and capabilities makes Pardot a must-have for businesses that are experiencing fast growth.
Couple the features with a hands-on Pardot Implementation manager and an onboarding package, and you can get the entire team up to speed within a day or two.
Price: $1,250/mo Growth, $2,500/mo Plus, $4,000/mo Advanced, $15,000/mo Premium
Best For: Integrations, email marketing, automation
---
WHAT TO LOOK FOR IN MARKETING PLATFORMS
Making the right investment for your business means taking the time to assess your needs and what each platform offers.
Understanding the balance between the qualities below will give you enough information to get the best solution for your growing business.
Functionality
Not every platform is going to perform the same way. Some digital marketing tools will be better for email marketing while others cater more to managing the sales process.
Try the following steps to understand the functionality you need for your business:
On a sheet of paper, jot down the essential areas of your business you feel could make the biggest impact if they improved.
Then, compare what you've written down to each platform's features listed in this article.
Give each platform a score based on how many features align with your goals
Determine the best platform based on the highest score
The more features that align with your needs, the better the platform will be for your business.
You'll never regret an investment that helps meet the immediate needs of your business.
Price
Even though every entrepreneur would like a tool that does everything, can scale with their business, and matches their budget perfectly, that's not always realistic.
Take advantage of the free trials that most of the platforms above offer to get a taste of what they can do and how easy they are to use.
Free trials will give you at least 7-14 days to try out a digital marketing tool before you have to make a larger investment.
Some of the platforms even have free accounts that allow your entire team to give it a try.
If the free account doesn't have a feature you're interested in trying, reach out to the support team and they'll probably work with you to give you access.
Scalability
Startup growth can take off at incredible rates and it would be a huge hassle to have to switch marketing platforms every time you hit a new milestone.
The best digital marketing tools will be able to keep up with your growth and offer features that help you as your business expands.
It's important to note that not all of the platforms in this article are made for businesses of all sizes, which is why you'll need to look toward the more capable platforms if you plan on growing a large business quickly.
Ease of Use
It doesn't matter how many features a digital marketing platform offers you if you can't even figure out how to use them.
That's why it's important you find a tool that is easy for you and your team to understand.
The user interface should be logical and the features should be intuitive.
Otherwise, you'll spend more time trying to learn the tool than using it to actually get work done.
If you have a team, consider their capabilities before deciding a platform is easy to use.
You'll want to ensure the people dealing directly with the tool will get as much out of it as you can.
Automation
In this day and age, automation is what makes the world go 'round. Hundreds of lines of code have been developed to give beginning entrepreneurs access to the most powerful marketing strategy ever created: automation.
Digital marketing platforms have taken advantage of these advancements and offer a variety of automations to help save you time and money.
Here are just a few of the manual tasks that can be improved using automation:
organizing customer data
gathering analytics
responding to emails
sending confirmations
Make sure the platform you use has the right automation tools for your business that match your goals and needs.
Picking the Best Marketing Platforms
Out of all the existing marketing platforms, the ones above give you the best chance of succeeding in business.
They all come with their own advantages and disadvantages. But as long as you take the information above and apply it to your business goals, you'll be able to decide which is best for you.
Want to learn step-by-step how I built my Niche Site Empire up to a full-time income?
Yes! I Love to Learn
Learn How I Built My Niche Site Empire to a Full-time Income
How to Pick the Right Keywords at the START, and avoid the losers
How to Scale and Outsource 90% of the Work, Allowing Your Empire to GROW Without You
How to Build a Site That Gets REAL TRAFFIC FROM GOOGLE (every. single. day.)
Subscribe to the Niche Pursuits Newsletter delivered with value 3X per week