7 Proven Website Traffic Monetization Strategies You Need To Try
We're talking traffic monetization. Are you running a website and wondering about monetizing traffic? How does it work? Is your website's traffic able to be monetized? What are the options?
We're answering all those questions and more in this article.
Discover what traffic monetization is, income potential, requirements, and more.
Learn how advertising campaigns work
Read about how creating valuable content can pay off in dividends
Discover the power and income potential behind paid content, and much more!
Let's get to it!
How Do Websites Make Money From Traffic?
Websites make money from traffic in a number of ways, from sponsored partnerships to display ads and other ways. Website owners with even minimal amounts of traffic can make a sizable income. This is how website owners can be rewarded for their valuable content and traffic.
This food blogger makes six figures from her website, monetizing it from sources like ad networks and partnerships. Kate Doubler earns $40,000/month from her health website.
In this article, we're covering 7 proven ways to convert your website traffic to income:
Ad network
Affiliate marketing
Sponsored partnerships
Selling products
Selling services
Lead generation
Memberships
Let's start!
7 Proven Traffic Monetization Strategies to Try
From selling ad space to doing sponsored posts, we're going to cover 7 monetization methods to use to generate revenue for your site.
1. Ad Network
Working with an ad network is a great way to monetize your website with advertisements. You earn ad revenue each time a web visitor clicks on an ad. It's a good way to make money passively, as you can imagine.
The ad network is a middleman between you, the publisher, and the advertiser. Advertisers pay ad networks to show their company to a larger audience. Publishers work with ad networks to monetize their traffic.
After meeting the requirements to join the ad network, display advertising will be placed on your website you will make money passively.
Jon Dykstra earns $100K/month from his websites, in part from display advertising and working with the ad network, Mediavine
$13,000/month from this website, with about half coming from display ads.
What Ad Networks Monetize Websites?
There are many ad networks for bloggers you can work with:
Want to learn more about ad networks? Here are 13 of the best ad networks for bloggers to enjoy passive income.
How to Join Ad Networks
Each ad network may have requirements for publishers to join. This can include traffic volume, website quality, content guidelines, and more.
First, identify an ad network you want to join.
Next, apply to join the ad network. Your website will be reviewed by the ad network. This can be instant or manually reviewed. Once your website is approved, you'll be able to have ads placed on your site.
With some networks, like Google Adsense, you can choose an ad format and create and place the display ads where you want:
Sidebar
In content
Native ads
Other networks, like Mediavine, will manage the ad creation/placement process for you, making the process mostly hands-off.
After ads are placed on the site, you just want to continue to comply with the network's policies and continue creating great, high-quality content.
Pros and Cons of Advertising Networks
What's good, and what should you watch out for with advertising networks?
Pros
Passive income
Easy to set up
Cons
Stringent requirements to join
Too many ads can be off-putting to your audience
With no traffic requirements, Ezoic is an easy choice for bloggers looking to make money from their sites from the start. It's trusted by 10,000+ publishers, so why not join them?
2. Affiliate Marketing
Affiliate marketing works when publishers join affiliate programs and refer products to their audience. When web visitors click the affiliate link and take action (like making a purchase), the affiliate (the publisher) earns a commission.
To give you an idea of the income potential and how much affiliate marketers make, here's what some successful affiliates (and website owners) are making:
How Can Websites Use Affiliate Marketing For Traffic Monetization?
First, join an affiliate program. Identify products that would be beneficial for your audience. Join affiliate programs for those products and then refer the products to your audience using affiliate links.
You can also join an affiliate network which is a collection of affiliate programs in various niches.
Examples of affiliate networks include:
Shareasale
Maxbounty
Impact Radius
Take a look at our pick of the best affiliate programs.
How to Start With Affiliate Marketing
Affiliate marketing has a low barrier to entry. Publishers of virtually any size can usually join most affiliate programs, whether you receive 1,000 visits or 100,000 visits a month.
If you're looking to turn on traffic monetization for your website right now, affiliate marketing is the best way to start making money fast with your traffic.
Note: Some affiliate programs do have traffic requirements and other criteria.
Pros and Cons of Affiliate Marketing
Pros
Beginner-friendly way to make money with your website
Easy to start
Good for publishers at all levels
Lucrative
Cons
Earnings can be heavily driven by traffic levels
Check out the Affiliate Lab training course by Matt Diggity to learn all about affiliate marketing and ways to maximize your earnings potential using this method.
3. Sponsored Partnerships
Monetize your traffic with sponsored partnerships when you collaborate with a brand that pays you to share them with your audience.
For example, if you're a food blog, a tomato sauce company might pay you to make a recipe with their sauce, sharing it with your audience in a blog post.
Sponsored partnerships can be very lucrative.
Top publishers earn up to $50,000 to $100,000+ per month from sponsorships alone!
How to Start With Sponsored Partnerships
Like with affiliate marketing, sponsored partnerships can work for web publishers of various sizes. There usually aren't any hard and fast requirements as exist with ad networks.
There are three ways to find sponsored partnerships:
Join sponsored post networks
Reach out to companies
Have companies contact you
First, you can join sponsored post networks. These companies are intermediaries between publishers and advertisers. They connect the two together to work in a sponsored partnership.
Examples include Aspire, Izea, and TapInfluence.
Next, you can be proactive and contact companies. Find companies you want to partner with and email them. This is your opportunity to cold pitch your idea. You may or may not get a partnership here, but the more companies you pitch, the more potential opportunities are available.
Lastly, companies can contact you. For this to work, you want to make sure you have your contact information prominently displayed on your website, social media, and other places your business is published online so it's easy for advertisers to reach out to you.
Pros and Cons of Sponsored Partnerships
Pros
Lucrative
A fun, creative way to work with your favorite companies
Cons
Check out our article on how to get sponsors for your blog to learn more.
4. Selling Products
Using your website as a place to advertise, share, and sell products is an excellent way to monetize your traffic.
How does selling products on your website work?
How to Start With Selling Products
First, decide what you'll be selling. Physical products, digital products, services? Next, consider testing the market to make sure market demand exists for what you'll be selling. It'd be awful to put all your hard work and effort to testing and developing a product to sell when there's no market for it.
After confirming market demand, it's time to source your product. This could be ordering wholesale, handmaking goods, or preparing digital assets.
Next, choose a selling platform. Here are some options:
Pros and Cons of Selling Products
Pros
Passive income opportunity (for digital products)
Lucrative
Easy for publishers of all sizes to do
Cons
I like that selling products has a low barrier to entry. Publishers of all sizes can do this. It's a way to earn passive income if you're selling digital products. It can be very lucrative as well.
With all product-based businesses, though, you'll need customer service and support to deal with customers. That'll likely be you, which can be painful for some website owners that would prefer this process be hands-off to them. But you can always hire someone to do this for you!
5. Selling Services
Selling services is a great option for traffic monetization. If you offer services, sell them to your audience. Here are some examples:
Consulting
Coaching
Bookkeeping
Website audits
Web design
Selling services can be extremely lucrative:
Marcus Clarke earns up to $100K/month selling services!
How to Start With Selling Services
The process for selling services is very similar to selling products.
You'll decide what to sell, identify a need, test the market, and set up your store or webpage for selling services and collecting payment.
Pros and Cons of Selling Services
This is virtually the same as for products.
Pros
Lucrative
Beginner-friendly
Cons
No unlimited income potential usually
Time-intensive
6. Lead Generation
Lead generation is one of the top traffic monetization strategies of marketers worldwide. Did you know that 50% of marketers consider lead generation a top marketing priority? Podcasts, blog posts, and videos are the top content types that generate awareness and demand.
Website owners attract potential leads for the purpose of converting them into paying customers. As a traffic monetization strategy, publishers can sell those leads to companies and make money.
An example of how this might work would be a finance blogger giving away a free budgeting worksheet in exchange for a web visitor's email address. Then later, selling those leads to a lead aggregator or company.
Lead generation can make millions!
Shane Dutka makes millions from lead generation and affiliate marketing!
You'll create content to solve your audience's problem. Then, generate a lead capture form for them to "learn more." When you capture the email address, you can sell it to companies for a flat fee or commission.
It's a widely used traffic monetization practice that websites use to make money.
So, using your website is a great option for generating leads for the purpose of traffic monetization.
How to Start With Lead Generation
Here's a step-by-step outline of how the lead generation process works:
Identify your target audience: Figure out what audience you're targeting and identify key problems they have that you'll market to for the purpose of capturing them as a lead. For example, homeowners that need their lawn cut by a lawnmowing service.
Attract potential leads: Create content that aims to solve your audience's problem. This could be a blog post to help homeowners know what to look for in a lawnmowing service company and what questions to ask them.
Make an offer and use a CTA (call-to-action): Post a CTA form for the reader to learn more. This can be a simple form where the reader shares their email address.
Capture the lead: They will submit their email address in exchange for learning more about getting their lawn cut by a lawnmowing service.
Sell your lead list to clients: After capturing the lead's email address, you sell it to your client, the lawnmowing service company.
This is how lead generation works, in a nutshell. Lawnmowing is one example of a problem your audience might have. It'll differ of course, based on your niche.
Pros and Cons of Lead Generation
Pros
An opportunity to relationship-build
Increased sales opportunities
Cost-effective
Cons
Time-intensive
Resource-intensive
Competition
7. Membership Groups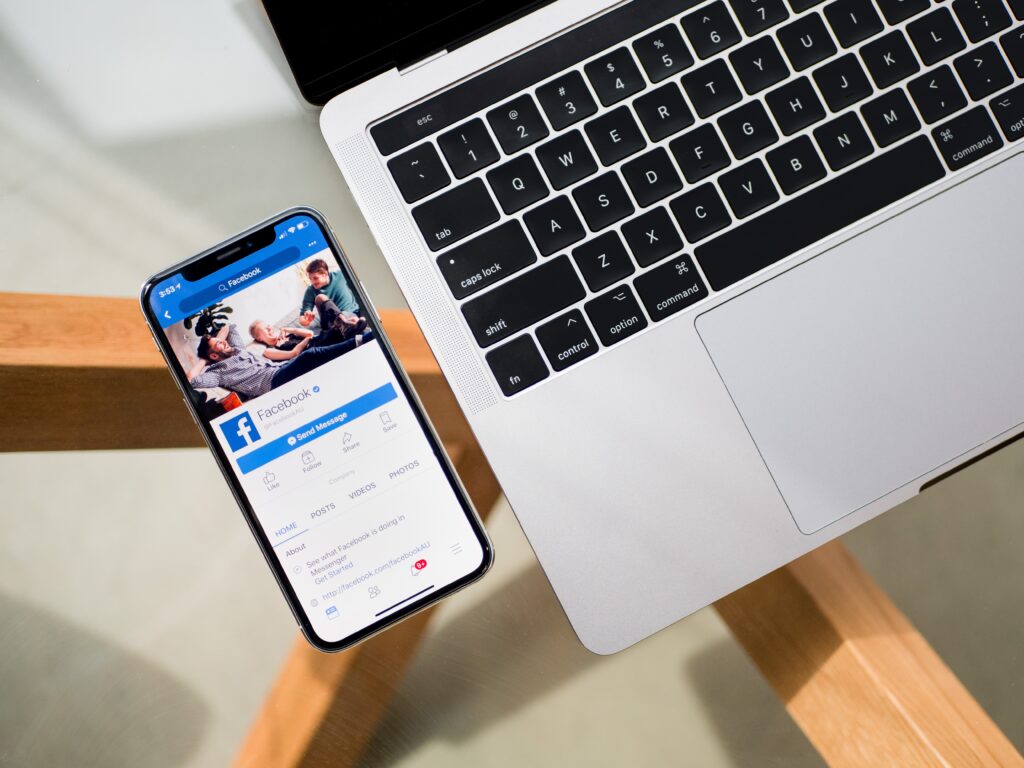 Last but not least, a membership group or membership site is a traffic monetization option to use for making money with your site. This can be a free or paid membership group. The money is in the community.
A group is a place where you'll share content firsthand with your audience. They'll get to mix and mingle with like-minded peers, learn from you, learn from others, ask questions, and be part of a niche community.
Sarah Chant makes $10,000/month from her travel blogs and Facebook group!
How to Start With Membership Groups
I joined a business Facebook group of over 100,000 entrepreneurs. The group creator charged a $99/month fee to advertise to that group, and it really seemed like it was paying off for members.
Imagine spending 100 bucks a month to advertise to 100K targeted people in your niche. It was a steal and an incredibly effective way to promote products!
Read about these 15 ways to monetize a Facebook group to get some more ideas.
Pros and Cons of Membership Groups
Pros
Easy to start
Recurring-revenue opportunity
Community-building opportunity
Cons
Lack of engagement is possible
Resource-intensive
Is Your Website Traffic Ready to be Monetized?
The big question is, are you ready to have your traffic monetized? The answer is probably yes. If you're thinking about monetizing your traffic, you're probably ready, but just in case, check out our post on optimizing your blog for monetization.
Regardless of where you're at in your website journey, there are at least 2 or 3 different ways you can make money from your site.
Beginner publishers can take advantage of affiliate marketing or lead generation. Seasoned sites with moderate amounts of traffic can join high-traffic ad networks like Mediavine or Adthrive. There's really something for everyone.
Which traffic monetization strategy will you start with?
Want to learn step-by-step how I built my Niche Site Empire up to a full-time income?
Yes! I Love to Learn
Learn How I Built My Niche Site Empire to a Full-time Income
How to Pick the Right Keywords at the START, and avoid the losers
How to Scale and Outsource 90% of the Work, Allowing Your Empire to GROW Without You
How to Build a Site That Gets REAL TRAFFIC FROM GOOGLE (every. single. day.)
Subscribe to the Niche Pursuits Newsletter delivered with value 3X per week