16 Best Digital Business Card Apps To Make Networking Easier
When you buy something through one of the links on our site, we may earn an affiliate commission.
Having a digital business card is becoming more popular as a way to quickly share information without needing to carry dozens of paper business cards.
However, as with a traditional business card, you want to make sure to choose the right digital business card app to ensure your card looks good and conveys the right message to potential customers.
The Best Apps for Digital Business Cards
While there are dozens of virtual business cards, not all of them will look great or have all of the information you need for your business. So, make sure to plan ahead before showing up to a meeting with an app that doesn't work for your needs.
1. Haystack
Haystack is an app for creating contactless digital business cards. One of the main benefits is that it's easy to create a consistent look to help maintain your company's professional identity.
The tool is useful for setting up a style that everyone in your organization can easily access. They just need to enter their user-specific contact information, and they'll be able to create an electronic business card within minutes.
One other benefit of Haystack is the ability to track various analytics points. These analytics let you know how many people are visiting your contact cards so you can make better decisions.
There are also a significant number of integrations including major CRMs like HubSpot and Salesforce (also check out Hubspot alternatives here).
Pros of Haystack
Quickly create digital business cards

Analytics built into the app

Integrations with major CRMs

Keep card styles consistent across your organization
Cons of Haystack
Analytics only on premium plans
---
2. Know.ee
Know.ee transforms your business cards into a digital communication channel for your company. The app makes it easy to include all of your contact information, including your website address, social media profiles, company address and phone number, and any important links.
One other benefit is you can add video content to your digital business card. You can use Know.ee to design branded business cards for all of your employees or, if you are a solopreneur, use the free plan for individuals.
Pros of Know.ee
Free plan for individuals

Easy to use business card scanner

Create multiple cards

All the tools you need in one app
Cons of Know.ee
Complex pricing on premium plans
---
3. L-Card
L-Card has all the features you need for creating professional-looking business cards on your mobile device. To make the design process easier, you can select from numerous pre-built templates.
One of the main benefits of L-Card digital business cards is they are designed to be as easy to share as possible and display cleanly on mobile devices. You can also use the app's organization tool to create an easily navigable library of cards.
Pros of L-Card
Easy to organize and navigate shared cards

Choose from multiple templates to save time

Easily share company logo and other important information

Creates an easily shareable file
Cons of L-Card
CRM integrations only on premium
---
4. About.me
About.me lets you turn your webpages into electronic business cards that you can share over email or text. You can customize any information on your About.me page.
Your new contacts can add your details to their phones' address books, so they're easy to access. If you're active across multiple social networks, this option can be a good one because it makes it very easy for you to add social usernames to the card.
Pros of About.me
Simple to add social media links

Easy to share using QR codes

Create full spreads including profile picture

Design a more complete professional identity
Cons of About.me
Not a traditional digital business card platform
---
5. HiHello App
HiHello is one of the more user-friendly digital business card apps. You can share your business card multiple ways including the URL, sending an email, using a QR code, or through text.
The app also gives you the option to send a text through HiHello if you want to hide your personal phone number and still share your business card.
The app makes it easy to create professional-looking digital business cards from one of the many available templates. You can add links to various details, including contact information, social media profiles, and even PDF files.
Pros of HiHello App
Free plan for individuals

Numerous templates to make design easy

Low-cost professional plans

Link to PDFs and social media accounts
Cons of HiHello App
CRM integration on upper plans
---
6. Clinck
The Clinck app makes it easy for you to create, send, and store business cards on iOS and Android devices. I like that it makes following up with people who've shared their cards with you easy.
What makes the Clinck app unique is that the other person can view your business card without having the app installed. You can create branded business cards that look similar to traditional paper cards.
Pros of Clinck
Potential clients don't need the app to get your card

Works on Android and IOS devices

Easy to store other people's business cards

Cards look similar to paper business cards
Cons of Clinck
Does not integrate with CRMs
---
7. OneCard
OneCard is a digital business card creator that makes it easy to create cards using your web browser.
The benefit here there is you don't need to download an app onto your phone. You can easily add in all of the necessary information, including videos.
You can easily share your digital business card using a unique URL. This makes it simple to share via email, text, social media, and even QR code.
Pros of OneCard
No need to download an app

Multiple ways to share your business card

Allows you to store cards other people send you

Choose from multiple styles
Cons of OneCard (for people outside the UK)

UK-focused company and payment processing
---
8. Switchit
One of the advantages of Switchit is its simple user interface and the overall quality of the app. The pre-built templates make it easy to get set up, allowing you to focus on customizing your contact and personal details.
As with many similar digital business card solutions, you can use the core features for free.
The smart business card can be used for both sending and receiving purposes. It doesn't require an app to be installed on the recipient's phone. You get an easily sharable link or template that can be dropped into a variety of outlets.
Pros of Switchit
Potential clients don't need the app to get your card

Free plan for getting started

Low-cost premium plan

Save time with multiple ways to share
Cons of Switchit
Some integrations only on the paid plan
---
9. CamCard
CamCard lets you scan your existing paper business card and turn them into easy-to-share online digital business cards. You can easily manage all the cards you've saved and add extra notes, tags, reminders, and more.
The interface is simple to use and intuitive for even beginner users.
What makes CamCard different from other apps is that once you start collecting business cards, you can choose to receive notifications. This can keep you up-to-date on the happenings of people in your company or other news from people whose digital business cards you have saved.
Pros of CamCard
Provides notifications of news about your contacts

Easy-to-share digital business card

Add social media accounts and other essential contact details

Great for networking events
Cons of CamCard
More expensive than similar electronic business cards
---
10. Kado Networks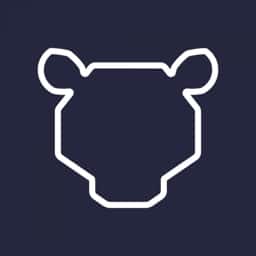 Kado offers you an incredibly robust feature set for designing your own custom business cards that are intuitive and easy to share. You can add everything from the basic information to more advanced details such as call-to-action buttons or videos. 
Once you've created your business card, the app makes it easy to bulk-add contacts and share your new card with them.
One other feature that's nice is the solution is GDPR-compliant and follows all necessary security protocols ensuring the safety of your and your contacts' data.
Pros of Kado Networks
GDPR compliant

Robust card customization features

Easy to bulk-share with your contacts

Simple to import contact details
Cons of Kado Networks
More expensive than similar solutions
---
11. eVaunt
With the eVaunt app, you can create mobile-optimized contact cards for yourself and your employees with a custom URL. You can create unlimited business cards using the free account and edit them as needed to keep everything updated.
One of the best features of the eVaunt mobile app is the ability to embed a Google map and display your social media links at once.
You can also share your business card with an exclusive short URL. All you need to use eVaunt is your web browser. You don't need to download an app to use this service.
Pros of eVaunt
Able to create your digital business card online

No need to download business card apps

Easily keep your card up-to-date

Create multiple digital business cards
Cons of eVaunt
Doesn't look like a traditional business card
---
12. Inigo
Inigo is a cloud-based business card creation app for solopreneurs and companies. As with many similar apps, there is a free version that allows for unlimited cards with limited features.
One of the primary benefits is that you can manage all of your cards and designs on the back end.
There are also features such as CRM integrations and team performance tracking that make this a great tool for sales and marketing teams.
Pros of Inigo
Works with Android and iOS

Integrates with multiple CRMs

Allows you to track team performance

Create unlimited cards
Cons of Inigo
It may be too complicated for individuals
---
13. Sansan Virtual Cards
Sansan is a business-to-business (B2B) solution for tracking internal and external contacts in one centralized cloud database. Their cards are simulations of actual paper cards that can be exchanged in online meetings or in-person via a URL or a simple QR code scan.
The app works well for both app users and others who do not have the app installed. However, many of the features such as advanced tracking and analytics work best between 2 users of the app.
Pros of Sansan
Advanced tracking and analytics

Easy to share between users

Two-way digital card sharing

Integrates with CRMs
Cons of Sansan
---
14. Blinq App
The Blinq Business Card App is a top-rated digital business card solution that uses QR codes to easily share your card. One of the upsides of the app is that it works with the Apple watch so you don't even have to pull out your phone.
As with most other digital business card apps, there is a free individual plan for solopreneurs. The upper plans are reasonably priced and come in around half the cost of many similar solutions.
The app integrates with many CRMs and provides a host of other benefits for users.
Pros of Blinq
Easy to share using QR code

Integrates with multiple CRM systems

Costs less than similar solutions

Add your logo inside the QR code
Cons of Blinq
Business plan charges per card
Check Out Blinq
---
15. Beaconstac
Beaconstac makes it incredibly easy to create digital business cards through an easy-to-use interface. You can add a wide variety of fields to your details page, including contact, address, website URL, location, social media links, Calendly links, and more
The app gives you detailed tracking information about how your cards are used. One other significant benefit is that you can connect Beaconstac to Google Analytics for advanced tracking.
Pros of Beaconstac
Connects to Google Analytics

Easy to add fields to your contact page

Intuitive and simple interface

Easy to share via QR code
Cons of Beaconstac
---
16. Dibiz
With Dibiz, it's easy to create high-quality digital business cards. The dashboard, card design templates, and UI are modern and make the design process simple.
You can also use the platform free as an individual if you don't need the advanced features.
One downside is that the analytics and tracking capabilities available are limited to the number of unique visitors, card shares, and the total number of calls made to a phone number on your digital business cards. 
Pros of Dibiz
Free individual plan to get started

Easy-to-use templates to save time

Competitively priced premium plan

Save time with multiple ways to share
Cons of Dibiz
Integrations only on the paid plan
What should I include on a business card?
As you've probably figured out from the above list of contactless business card apps, there is no exact standard when it comes to the type of information you can add to each card.
However, there are some details that you should make sure to include regardless of the app you choose, including:
Name

Job Title

Company Name

Phone Numbers (Work and mobile)

Company Address

Email Address

Company Website
This is the most basic information that you should have on any app. However, there are some optional details that you can add depending on the app you choose. Some of those extra details include:
LinkedIn Profile

Company Logo

Virtual Backgrounds

Personal Headshot

Links to Payment Apps

Other Social Media Accounts
The important thing is to think about why you need digital cards and who will be the primary recipient.
Aside from the robust information that you can add to digital cards, there are also many ways that you can share them.
A QR code is a type of machine-readable barcode that stores information such as URLs and other info. The great thing about QR codes is they can be read with most business card scanner apps or through your phone's camera.
Text or email your business card
You can also easily text or email your business card to contacts. Most business card apps make this a simple process either by copying a link to your card or allowing you to share the full card from within the app.
Depending on the card app, you may be able to quickly share your details through your Apple watch. This isn't a feature available on all business card apps so if you want it make sure you read the features carefully.
Why Should You Use a Digital Business Card?
Aside from the convenience of not having to carry stacks of cards with you whenever you're on the road, there are quite a few advantages to using a digital business card.
At the top of the list is that a digital business card is an eco-friendly approach to conducting business. These can help your company reduce its carbon footprint and give you something to brag to customers about.
It's also a more cost-effective solution. While the price of business cards has come down quite a bit over the past few decades, you still have to order them regularly for you and all of your employees. Digital business cards, however, never need to be reordered.
Perhaps the only major downside to a digital business card is that people still aren't used to them. This is especially true for older audiences that are used to traditional paper business cards.
So, despite the switch to digital, you may still want to have a few physical cards on hand just in case.
Digital Business Cards Are the Future
More companies are making the switch to using all digital business cards. This means that more and more employees are using these apps and are able to easily share digital cards with each other.
Now is a great time to make the switch so your company can begin saving money and move into the digital age. For that, I recommend Haystack as a solid digital business card solution. It has all of the features you need and comes at a great price.
Want to learn step-by-step how I built my Niche Site Empire up to a full-time income?
Yes! I Love to Learn
Learn How I Built My Niche Site Empire to a Full-time Income
How to Pick the Right Keywords at the START, and avoid the losers
How to Scale and Outsource 90% of the Work, Allowing Your Empire to GROW Without You
How to Build a Site That Gets REAL TRAFFIC FROM GOOGLE (every. single. day.)
Subscribe to the Niche Pursuits Newsletter delivered with value 3X per week