1,019 Illuminating Solar Company Name Ideas to Make Your Brand Shine
When you buy something through one of the links on our site, we may earn an affiliate commission.
Are you embarking on an eco-friendly journey to launch your solar company? Whether you're diving into solar panel installations, shading solutions, or lighting innovations, choosing the perfect name is your first ray of sunshine. In our blog post, we've curated an electrifying list of Solar Company Name Ideas that'll spark your imagination and set your business aglow!
We'll also illuminate essential naming tips to steer clear of pitfalls and guide you toward a name that shines bright in the renewable energy industry.
Get ready to capture attention, stand out, and leave a lasting impression on your green-conscious customers. Let's light up your path to solar success!
Best Solar Company Name Ideas
SolarSun Solutions
EcoPower Innovations
Sunwise Energy
Solara Bright
PureSun Technologies
SolarScape Systems
RenewaSolar
SunCrafted Energy
Evergreen Solar
SunFlare Solutions
SolarZen Technologies
RadiantSolar Innovations
EcoSun Power
SunHarvest Energy
SolarGlo Innovations
GreenRay Solar
ShineBright Solar
Solstice Energy
SunSpark Technologies
SolarWave Innovations
LightHaven Solar
SunNova Solutions
SolGreen Power
EcoSunrise Energy
SolarSymphony
LuxeSolar Technologies
SunFusion Innovations
SolarPulse Energy
SolRevive Systems
SolarSpectrum
TerraSun Innovations
SunVista Energy
BrightHorizon Solar
PowerFlare Innovations
SolarLuxe Solutions
SunSage Energy
SolarBloom Technologies
RadiantSky Solar
SunQuest Innovations
GreenHorizon Solar
SolarBreeze Energy
BlueSky Solar
SunVital Innovations
SolarAura Systems
EcoRadiance Energy
SunWise Innovations
PureEnergy Solar
SolarHarbor Technologies
SunPulse Power
SolsticeBeam Solar
Catchy Solar Company Name Ideas
SunSync Energy
SolarBreeze Innovations
ShineSaver Solutions
SunFusion Power
BrightEdge Solar
SolsticeBliss Energy
SolarEra Technologies
SunFlux Innovations
PowerGlow Solar
PureSunrise Energy
SunHarbor Renewables
SolarZenith Solutions
RadiantPath Solar
EcoFlare Energy
SunLuxe Innovations
SolRise Technologies
GreenBeams Solar
SolarWhisper Energy
SunPulse Innovations
SolarVista Power
LightWave Solar
SunCraft Energy
SolaraWave Innovations
EcoRadiant Power
SunSage Solar
SolarScape Innovations
SunPeak Power
ClearSky Solar
SolRevive Energy
LuxeSolar Innovations
SunNova Power
SolarPulse Solutions
SunVivid Energy
SolarHaven Innovations
SunFleet Solar
RadiantEco Energy
SolarSymphony Innovations
SunWave Power
GreenSpark Solar
SunAura Energy
SolarLuxe Innovations
EcoRay Solar
SunVigor Power
SunFlare Innovations
SolarBloom Energy
SunShine Solutions
PureEnergy Innovations
SolarBreeze Power
SunRadian Solar
SolsticeGlow Innovations
SunSculpt Energy
Clever Solar Business Name Ideas
SolarNest Innovations
HelioHaven Energy
PhotonCraft Power
SunLyric Solutions
SolarFinesse
EnergiFlux Solar
SolsticeLogic
RadiantHarbor Energy
SolarVantage
SunCircuit Innovations
ZenithWatts Solar
SolarBrio
LuxeLuminar Energy
SunEvoke Solutions
SolStrat Innovations
PureVolt Power
SunQuotient
SolarMosaic
SolaRevolve Energy
BeamLyric Innovations
SunCrafted Logic
EcoFusion Power
SolarXcel
QuantumGlow Solar
PhotonFleet Energy
SolsticeSculpt
SunTribe Innovations
RadiantOrbit Energy
SunSavvy Systems
SolarMatrix
SunSynergy
EnergiVerve Solar
SunGenius Innovations
SolExplora Energy
SolaraMetrics
PhotonMatrix Power
SolarClarity
SunPuzzle Innovations
ZenithGlow Energy
SolsticeRise
LuminarLogic Solar
SunSymmetry Systems
SolarAlchemy
BeamCrafted Innovations
SolarPinnacle Power
HelioGenius Energy
RadiantEdge Innovations
SolarZen Systems
LuxeSolar Logic
SunStrategics
SolArcana Energy
Cool Solar Company Name Ideas
SolarFusion Co.
SunSavvy Innovations
SolarWave Pros
ZenithGlow Solar
SunCrafter Power
RadiantLuxe Energy
SolsticeDynamo
SolarPulse Creations
LuxeSolar Ventures
SunCrafted Genius
SolarMatrix Systems
StarFlare Innovations
SunRise Dynamics
SolaraBurst Energy
SolarZenith Tech
SunVivid Dynamics
EcoFusion Pros
SolarBlitz Energy
SunSymphony Innovators
SunFleet Dynamics
QuantumGlow Solar
SolsticeCircuit Co.
SunLyric Innovations
SunNova Spark
RadiantOrbit Energy
SunWave Innovations
SolarAlchemy Co.
BeamLogic Solar
SolarSphere Pros
HelioStrat Innovations
SunCrafty Systems
LuxeLuminar Solar
SunSculpture Pros
SolaraMetrics Tech
SolarPinnacle Spark
ZenithWatt Innovations
SunTribe Dynamics
RadiantEdge Energy
SolarSynergy Spark
SolarMosaic Co.
EnergiFlux Innovations
SunLuxe Dynamics
SolExplora Solar
SunGenius Tech
SunSavant Innovations
PhotonMatrix Spark
SolsticeRise Energy
SolarMatrix Co.
LuminarLogic Spark
SunSymmetry Innovations
SolArcane Energy
Creative Solar Company Name Ideas
SolarWhimsy
Luminova Energy
SunSculpture Systems
RadiantSpark Innovations
HelioMosaic Power
SunFusion Architects
EcoFlux Energy
ZenithLuxe Solar
SolaraVista Creations
SunCrafted Dynamics
SolarZenith Solutions
LightLyric Innovations
SunCanvas Energy
QuantumGlow Solar
SolsticeVoyage Power
SunSage Innovators
SolarArcana Creations
StarFlare Dynamics
SunCanvas Solar
SolaraDynamo Innovations
BeamCrafted Energy
SunSymphony Creations
SolarLuxe Dynamics
LuxeSolar Innovators
SunBliss Power
RadiantHorizon Solar
SunMosaic Innovations
SolarBlitz Architects
SunPulse Dynamics
SolarAlchemy Creations
ZenithWave Energy
SolaraPulse Innovations
SunDynamo Dynamics
SolarSphere Creations
EcoRadiant Energy
SunVista Innovators
SolarHarbor Dynamics
PhotonCraft Power
SolaraRise Innovations
RadiantCanvas Solar
SunMosaic Architects
SolarSynergy Creations
EcoFusion Innovators
SunCrafted Power
SolsticeWatt Dynamics
SolarOrbit Creations
SunEclipse Energy
SunTribe Innovations
SolarSculpt Dynamics
SunNovation Architects
LuxeLuminar Power
Cute Solar Business Name Ideas
SunSmiles Energy
SolaraBuddies
SolarSprout Innovations
Sunbeam Delights
SunnyPaw Power
SolarSafari Adventures
SunSparkle Co.
TwinkleRay Solar
SolarBunny Solutions
SunChirp Energy
SolarGlow Pals
SunnyPaws Innovations
SunflowerSuns Solar
SolarPanda Power
SunnyCritter Energy
SunKisses Co.
SolarFrolic Friends
BrightPaws Solar
SunCharm Innovations
SolarWhisker Energy
SunCuddle Co.
RadiantRoar Solar
SolarGiggle Innovations
SunnyNose Energy
SunbeamTails Co.
SolarSqueak Friends
TwinkleTails Solar
SunFluff Energy
SolarCheer Innovations
SunPurr Power
SolarSerenade Co.
SunnySnuggle Solar
SunflowerPaws Innovations
SolarWhisper Friends
SunbeamChirp Co.
SolarCub Energy
SunGiggle Innovations
SolarBunny Hugs
BrightWhisker Co.
SunnyWag Solar
SolarBlossom Buddies
SunFluffTails Innovations
SolarNap Power
SunnySniff Co.
RadiantRoll Friends
SolarSafari Explorers
SunPurrPaws Innovations
SolarWaggle Energy
SunCuddleWhisker Co.
SolarCharm Chirps
SunbeamCritter Innovations
Fun Solar Company Name Ideas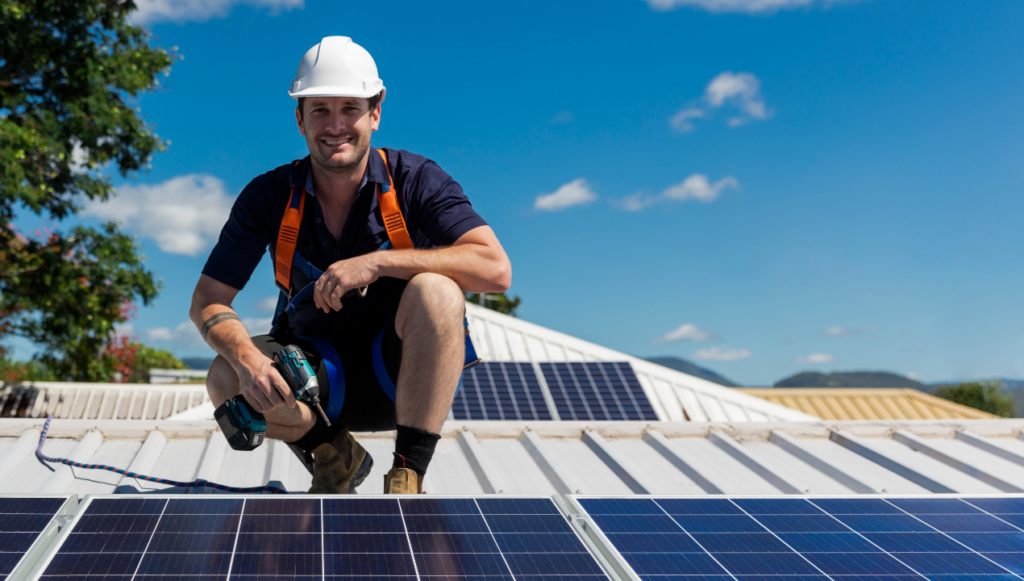 SolarSizzle
Sunbeam Carnival
SolarBurst Bonanza
SunnySide Fiesta
RadiantRave Energy
SunFlare Circus
EcoGroove Solar
SolaraPalooza
SunSafari Spectacle
SolarFiesta Fun
ShineFusion Frolic
SolarGroovy Gurus
SunSplash Soiree
SolarJam Jamboree
BeamBash Bonanza
SolarGigglefest
SunKaleidoscope
SolarFlair Carnival
SunBounce Extravaganza
RadiantRevelry
SolarFrolic Fête
SunnyJubilee
SunFusion Fest
SolarHoedown
BeamFiesta Frolic
SunSpectra Party
SolarVortex Vibes
SolarGroove Gala
SunSplash Soirée
ShineFusion Funhouse
SolarSwirl Spectacle
SunBurst Bash
SolarPalooza Paradise
SunnyGroovy Glee
RadiantRomp Revels
SunFlare Fair
SolarFiesta Fantasy
BeamBash Boom
SunCarnival Celebration
SolarFrolic Frenzy
SunbeamFiesta Fantasia
SolarSizzle Soirée
ShineFusion Frolic
SunBurst Bonanza
SolarGiggle Getaway
SunKaleidoFun
SolarFlair Fête
SunBounce Bash
SolarHoedown Hullabaloo
BeamFiesta Frolic
SolarRave Revolution
Good Solar Company Name Ideas
SunWise Solutions
SolaraTech Innovations
EcoRay Power
SunFlare Energy
SolarSage Systems
PureLight Innovators
SunCrafted Power
SolarPulse Solutions
GreenGlow Energy
RadiantSun Innovations
SunBeam Builders
SolsticePower Tech
SolarSymphony Energy
LuxeSolar Innovations
SunGlo Innovators
SolarWave Solutions
ClearSky Energy
SunFusion Innovations
BrightEdge Power
SolaraPeak Systems
SunHarbor Energy
SolarAura Innovators
EcoSunrise Power
SunVista Systems
SolarBloom Solutions
BlueSky Energy
SunVital Innovations
SolarZenith Power
StarLight Innovators
SunCraft Innovations
SolarSpectrum Solutions
ShineBright Energy
SolsticeWave Innovations
RadiantSky Power
SunNova Systems
GreenRay Innovators
SolarHarmony Energy
SunAura Solutions
PowerFlare Innovations
SolarLuxe Systems
SunSage Innovators
PureEnergy Power
SolarHarbor Solutions
SunPulse Energy
SolsticeBeam Innovations
SolarZen Systems
SunVigor Innovators
SunFlare Power
SolaraWave Solutions
SolarGlow Energy
SunHarvest Innovations
Great Solar Business Name Ideas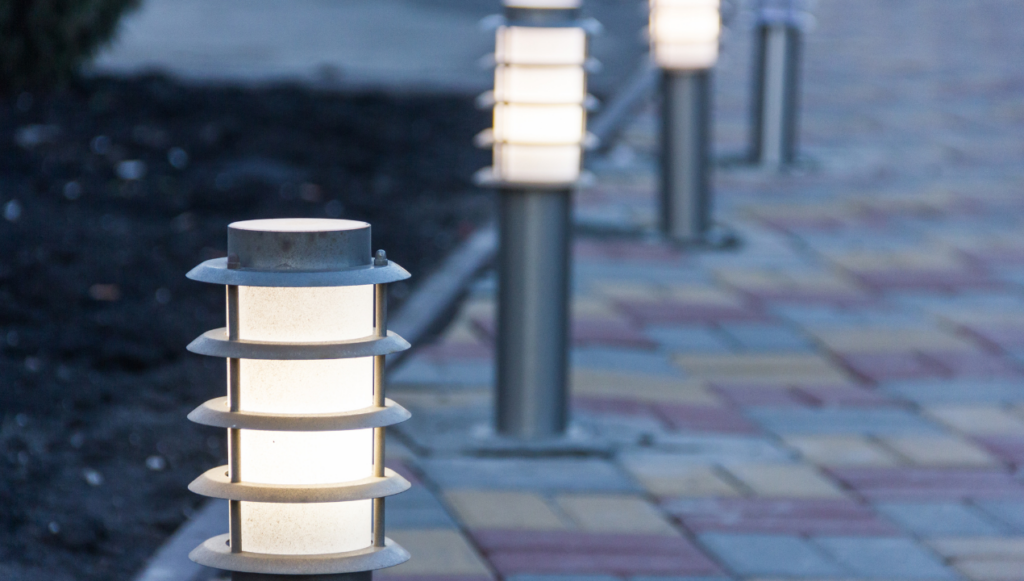 SunSpark Innovations
SolarSymphony Energy
RadiantHorizon Solar
SunCrafted Power
EcoSunrise Solutions
SolarZenith Innovators
PureLight Energy
SunBreeze Innovations
SolaraNova Power
LuxeSolar Solutions
SunGlo Innovations
SolarWave Power
ShineBright Energy
SolsticePower Innovators
StarGlow Solar
SunHarbor Innovations
SolarAura Energy
SunVista Power
ClearSky Innovations
SunFusion Solar
BrightEdge Energy
SolarSpectrum Innovators
BlueSky Power
SunVital Energy
SolarCraft Solutions
SolarSymmetry Innovations
SunFlare Power
GreenRay Solar
SunAura Innovators
SolsticePeak Energy
SolarBloom Power
SunSage Innovations
SunAura Solutions
PowerFlare Energy
SolarLuxe Innovators
SunNova Solar
SolaraWave Power
SunSpectrum Innovations
ShineHarvest Energy
SolarZen Power
SunPulse Innovations
SolsticeAura Energy
SunSage Solar
SunFlare Innovations
PureEnergy Power
SolarHarvest Solutions
SunVista Innovations
SolarGlo Power
SunRise Innovations
RadiantWave Energy
LuxeSolar Innovations
Memorable Solar Company Name Ideas
SunSculpt Innovations
SolarSymphony Energy
RadiantHarbor Solar
SunCrafted Solutions
EcoSunrise Innovators
SolarZenith Energy
PureLight Innovations
SunBreeze Power
SolaraNova Innovations
LuxeSolar Energy
SunGlo Innovations
SolarWave Solutions
ShineBright Power
SolsticePower Innovators
StarGaze Solar
SunHarmony Innovations
SolarAura Power
SunVista Innovators
ClearSky Energy
SunFusion Solutions
BrightEdge Innovations
SolarSpectrum Power
BlueSky Solar
SunVital Innovators
SolarCraft Energy
SolarSymmetry Power
SunFlare Innovations
GreenRay Solar
SunAura Innovators
SolsticePeak Power
SolarBloom Energy
SunSage Innovations
SunWave Solutions
PowerFlare Energy
SolarLuxe Innovators
SunNova Solar
SolaraWave Solutions
SunSpectrum Innovators
ShineHarvest Power
SolarZen Power
SunPulse Innovations
SolsticeAura Energy
SunSage Solar
SunFlare Innovations
PureEnergy Power
SolarHarvest Solutions
SunVista Innovations
SolarGlo Power
SunRise Innovations
RadiantWave Solar
LuxeSolar Innovators
Solar Company Names Using Alliteration and Puns
Sunnymoon Solar
SolarSizzle Solutions
SolarFlare Fantasies
RaysofReNew Energy
SolarBurst Builders
PunnySolar Power
BeamingBright Energy
SunSurge Systems
SolarSavings Specialists
StarSpark Solar
Solarnova Ventures
SunnySide Startups
SolarGlow Gurus
Solstice Sparks
SolarRadiance Revolutions
SunSmile Solar
SunWave Wonders
SunnySteps Solutions
Solargy Innovations
SolarSense Strategies
RadiantRays Renewables
SunWinks Solar
SolarEclipse Enterprises
BrighterBreeze Builders
SunSong Solar
SolarShine Strategists
SolarBrite Ventures
BeamBliss Energy
SolsticeSway Solar
SunRay Rhythms
SolarWhisper Wizards
ShineShore Solar
SolarSymphony Specialists
SunHaven Harmony
SolarBloom Beats
SunSprout Strategies
SolarPulse Poets
StarStrut Solar
SunFlair Flights
SolarWhirlwind Wizards
ShineShift Solar
SolQuest Quotients
SolarBeam Bards
SunRipple Renewables
SolarHarbor Harmonics
BeamBravo Builders
SunTide Tunes
SolarHalo Harmony
BrightBliss Energy
ShineSprout Solar
SolarWave Whims
Solar Charger Business Name Ideas
SolarJuice
SunCharge Innovations
EcoPower Cells
SolaraCharge
SunBeam Energy
PhotonPower Tech
RadiantCell Solutions
SunRay Chargers
SolarFlux Tech
LuxeCharge Innovations
SunBoost Cells
SolarCrafter
GreenWave Chargers
SolarSpark Solutions
SunVolt Innovators
SunWatt Energy
SolarPulse Cells
BrightRay Chargers
SolaraLink Tech
EcoCharge Innovations
SunHarvest Cells
SolarWave Power
ShineCell Innovations
SunEclipse Chargers
PureCharge Tech
SunFusion Cells
SolarGlow Energy
SunSaver Innovators
RadiantLink Chargers
SolarBreeze Tech
SunFlare Cells
PhotonFlow Innovations
SunWise Chargers
SolarPetal Energy
LuxeSolar Innovators
SunSync Cells
EcoFlow Tech
SolarHarbor Chargers
SunSail Innovations
GreenBeam Energy
SolarAmp Cells
SunRipple Chargers
SolaraWing Innovations
SunMegaPower
SolarSprout Tech
SunWattage Innovators
ShineHarbor Chargers
SunEco Cells
SolarRay Tech
SunCharge Hub
SolarZen Innovations
Solar Heating Solutions Company Names
SolarHeat Innovations
SunWarm Solutions
EcoThermo Tech
SolaraHeat Pro
SunRise Radiance
PhotonHeat Solutions
RadiantSolar Heat
SunCozy Tech
SolarFlux Innovators
WarmWave Solutions
PureSun Heat
SunBloom Radiance
SolarGlo Solutions
HeatHarbor Innovations
LuxeSolar Warmth
SunFusion Heat
SolarHeat Hub
EcoRadiant Solutions
SunSage Systems
SolarPulse Heat
SunVista Innovators
BrightHeat Tech
SolaraFlow Solutions
SunHarvest Heat
SolarAqua Radiance
SunFlare Warmth
ThermalWave Solutions
SolarZen Innovations
EcoHeat Pros
SunSoothe Heat
WarmBreeze Tech
SolarComfort Innovators
SunRipple Radiance
GreenHeat Solutions
SolarCrafter Pro
SunWave Warmth
ShineHeat Innovations
SunHeat Pros
RadiantGlow Heat
EcoSun Solutions
SolarHeat Crafters
SunBliss Innovators
WarmRay Tech
SolaraWave Heat
SunSustain Solutions
PureHeat Radiance
SunBloom Pros
LuxeThermal Innovations
SolarHarbor Heat
SunMegaWarmth
HeatZen Solutions
Solar Lighting Solutions Company Names
SolarGlow Innovations
SunBeam Lighting
RadiantLume Solutions
EcoGlow Tech
SolarRay Illumination
LuxeSolar Lighting
PhotonGlow Solutions
SunLantern Innovators
SolarFlare Lumens
SunRay Radiance
LightWave Solutions
SolaraGlimmer Tech
SunBloom Lumens
ShineBright Innovations
SolarAura Lighting
SunGleam Radiance
SolarScape Solutions
EcoRadiant Tech
SunSerenity Illumination
SolarGlo Innovators
LightHarbor Lumens
SunFlare Radiance
RadiantRay Solutions
SunVista Luminance
SolarZenith Tech
LuminaBeam Innovations
SunSustain Radiance
SolarHarbor Lumens
LuxeLuminance Solutions
SolarBreeze Innovations
SunBliss Radiance
BeaconGlow Tech
SolarPath Lumens
SunGlimpse Innovators
EcoIlluminate Solutions
SolarRipple Radiance
SunGaze Tech
RadiantGlow Illumination
SunFusion Innovations
SunAura Radiance
SolarHarvest Lumens
MoonBeam Tech
SunShine Innovations
StarGlow Radiance
SolarSymphony Solutions
SunPulse Lumens
SunnyRay Tech
SolarLuxe Innovators
SunFlourish Radiance
PureLighting Solutions
SunLit Innovations
Take a look at our list of home services business name ideas for more suggestions.
Solar Panel Cleaning and Maintenance Services Names
SolarShine Services
PanelPro Cleaners
ShineGuard Solutions
SunSweep Maintenance
SparkleSolar Care
PurePanel Clean
RadiantRoof Services
EcoWatt Wash
SolarGlow Maintenance
SunWipe Pros
ShineSmart Solutions
PanelPerfect Care
SunSaver Clean
PureShine Solar
SolarZenith Services
SunGuard Maintenance
CleanEco Panels
RadiantRenew Solutions
EcoShine Solar
SunSlick Services
PanelPurity Pros
SolarBrite Maintenance
ShineBright Solutions
GreenWatt Clean
SunLuxe Care
PureSun Panel
SparkleStream Services
RadiantRoof Cleaners
SunPro Maintenance
SunSustain Solutions
PanelPristine Care
SolarSweep Services
ShineGuard Maintenance
SunWatt Pros
PureClean Solar
EcoPanel Renew
RadiantSunshine Solutions
SolarShimmer Care
SunSpark Cleaners
ShineSmart Maintenance
PanelPerfection Pros
SunBloom Services
PureEco Shine
GreenGlow Solar
SunLustrous Solutions
RadiantClean Care
SolarEco Renew
SunSlick Shine
ShinePro Maintenance
SunRevive Services
PanelPulse Clean
Check out our list of pressure washing business names if your company doesn't just specialize in cleaning solar panels.
Solar Panel Installation Company Names
SunPower Installations
SolarFlare Tech
ShineSolar Solutions
RadiantRoof Energy
EcoWatt Installers
PureSunrise Panels
LuxeSolar Installations
SunScape Solutions
SolarCraft Pros
BrightEdge Energy
SolaraMax Installations
SunHarbor Tech
GreenSun Solutions
ShineWave Panels
SolarRise Installers
StarGlow Energy
SunCraft Innovations
SolarSymphony Tech
SunLuxe Installations
RadiantSky Panels
SunSustain Solutions
PurePower Solar
SolarZen Installers
SunFlare Energy
EcoGlow Panels
SunQuest Innovations
ShineSmart Tech
SolarAura Installations
SunGaze Energy
RadiantSunrise Panels
SunBloom Solutions
LuxeSolar Tech
SolarSculpt Innovations
GreenWatt Installations
SunGleam Energy
PureEnergy Solar
SolarHarvest Tech
SunScape Panels
ShineBright Installers
SunGlow Innovations
RadiantEnergy Panels
SunWave Solutions
SolarRevive Energy
SunLuminar Installations
EcoZenith Tech
SunBliss Panels
PureSun Installers
ShineRise Innovations
SolarFlux Energy
SunSymmetry Solutions
SunAura Installations
Solar Shading Company Name Ideas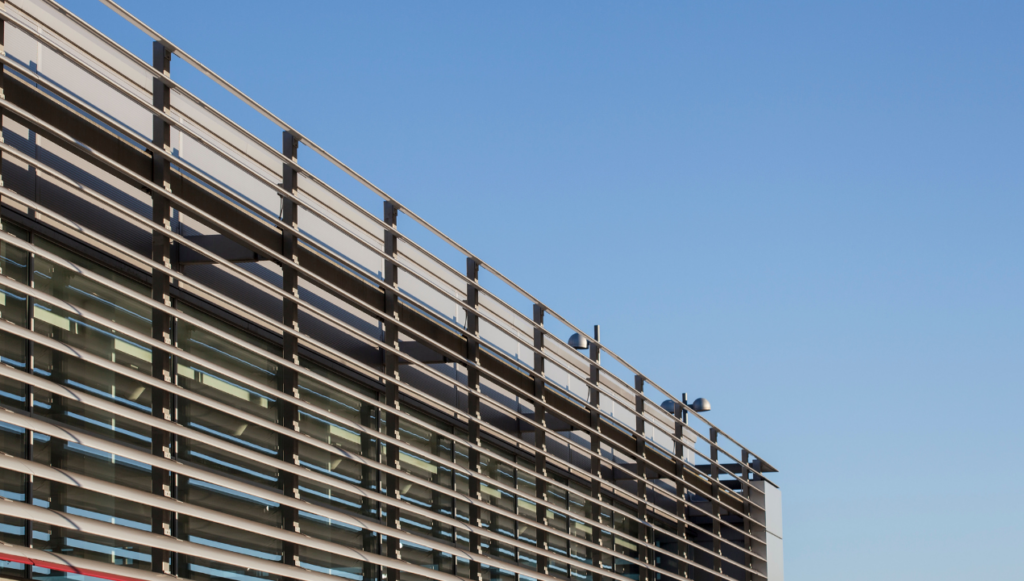 ShadeSmart Solutions
SunGuard Innovations
RadiantBlind Tech
EcoShade Pros
SolarShield Systems
PureSun Shade
LuxeShade Innovations
SunBlock Solutions
ShadeCraft Pros
BrightScreen Tech
SolaraGlide Innovations
SunHarbor Shades
GreenGuard Solutions
ShadeWave Systems
SolarSail Innovations
StarGlow Shades
SunScreen Tech
PureShade Solutions
SolarDeflect Pros
ShadeWise Innovations
SunSustain Screens
EcoShield Tech
RadiantRetreat Systems
SunBloom Shades
ShadeFusion Innovations
ShineGuard Pros
SolarVeil Tech
SunSculpt Systems
SolarShelter Innovations
ShadeHarmony Solutions
SunBarrier Tech
ShadeFlow Systems
RadiantEclipse Shades
SolarCurtain Innovations
EcoSunshade Tech
SunScape Solutions
PureBlock Shades
ShadeRevive Pros
SunTint Innovations
SunSail Tech
GreenWave Screens
ShadeZenith Solutions
SolarElegance Innovations
SunWave Shades
LuxeShelter Tech
ShadeCrafted Systems
SunBreeze Innovations
PureGlide Screens
RadiantGuard Tech
ShadeScape Innovations
SolarHarbor Shades
Specialty Solar Business Name Ideas
SolarEco Innovators
SunCraft Solutions
RadiantSavings Tech
EcoWatt Pros
PureSunrise Energy
LuxeSolar Specialties
SunFlux Innovations
SolarHarmony Experts
GreenGlow Solutions
ShineBright Specialized
SolarAura Innovators
SunLuxe Technologies
ShadeSaver Solar
SolaraLink Experts
SunPulse Innovations
PureEnergy Solar
SolarSymphony Specialists
SunSculpt Specialties
EcoWave Solutions
SunRise Innovators
RadiantSolar Tech
SunAura Specialized
SolarWhisper Experts
StarGlow Solutions
SunBloom Solar
SolarSpectrum Innovations
SunSustain Specialists
LuxeSolar Technologies
SolarFlare Specialties
SunGlow Innovators
SolarSculpture Solutions
EcoHarbor Experts
SunZenith Solar
RadiantBeam Innovations
SunHarvest Specialists
ShineSmart Solutions
SolarCrafted Technologies
SunWave Specialized
PureSolar Experts
SunSymmetry Innovations
SolarGlo Solutions
SunVista Specialists
SolarMatrix Tech
SunRevive Innovations
EcoLux Solar
SunFusion Specialties
SolarScape Solutions
SunPulse Experts
SolarSerenity Innovations
GreenEnergy Solar
SunCraft Specialized
Sustainable /Eco Solar Company Names
EcoSun Innovations
SolarEco Solutions
SustainableGlow
GreenSolar Pros
EcoWattage Innovations
SolarHarbor Green
PureEco Power
RadiantSustain Solar
EcoLuxe Innovations
SunBloom Sustainability
SolarSphere Eco
ShineGreen Solutions
EcoZenith Solar
SunSustainable Innovations
RadiantGreen Energy
EcoCrafted Solar
GreenFlare Innovations
SolarEcoWise
SunSustain Power
EcoGlo Innovations
PureSunshine Solar
SolarLuxe Green
EcoHarmony Solutions
SunWave Sustainability
ShineEco Solar
GreenGlow Innovations
SolarEcoCraft
SunBlossom Sustainability
EcoMatrix Energy
SunSustain Innovations
RadiantEco Power
EcoHarbor Solar
SolarBreeze Green
SunSustainable Solutions
PureEcoEnergy
ShineFlare Innovations
GreenScape Solar
SolarEcoFusion
SunZenith Sustainability
EcoHarvest Innovations
SolarGreenWave
SunGlo Eco
EcoRadian Solutions
PureSunCraft Solar
ShineSolar Innovations
GreenSphere Energy
SolarEcoLuxe
SunSustain Green
EcoSymphony Solar
SunLuxe Sustainability
RadiantGreenTech
Unique Solar Company Name Ideas
SolaraNova
RadiantBloom Energy
SolarBurst Innovations
SunWings Solutions
PhotonFlux Tech
EcoRadiance Solar
SolarSynergy Innovators
StarGaze Power
SunSculpture Energy
SolarGlide Innovations
ShineHarbor Solutions
SunCrafted Technologies
SolarSage Pros
PureSunrise Innovations
SunHarvest Systems
SolarWhisper Power
LuminaSolar Innovations
SunPulse Energy
SolarSculpt Lumens
LuxeSolar Dynamics
SunAura Innovators
RadiantHorizon Solar
SolarZenith Solutions
SunFlare Energy
QuantumGlow Innovations
SolaraLink Dynamics
SunTribe Power
SolarCanvas Solutions
SunSerenity Innovators
SolsticeHarbor Lumens
SolarGaze Dynamics
EcoLuxe Energy
SunCraft Innovations
SolarBrio Solutions
SunBliss Lumens
SolarAlchemy Innovators
ZenithRay Energy
SunSculpture Dynamics
SolarWave Innovations
SunSymmetry Lumens
RadiantSail Energy
SolarMosaic Innovators
SunSustain Dynamics
SolarAmp Power
PureLuminar Innovations
SunFlare Dynamics
SolarSynergy Solutions
SunEvoke Innovators
SolaraMetrics Lumens
PhotonMatrix Energy
SunSpark Dynamics
Do's and Don'ts
Choosing the right name for your solar company is a crucial step in establishing your brand identity. Here are some key do's and don'ts to guide you through this important process:
Do:
Reflect Your Values: Choose a name that reflects your commitment to renewable energy, sustainability, and environmental responsibility. It should align with the core values of your solar business.
Make it Memorable: A memorable name is more likely to stick with your customers. It should be easy to pronounce, spell, and remember. This will make word-of-mouth marketing much more effective.
Check for Domain Availability with Namecheap: In today's digital age, having a matching domain name for your website is crucial. Ensure that the name you choose has an available domain that's easy to remember.
Consider Future Expansion: Think about your long-term goals. If you plan to expand your services beyond solar panels, make sure the name doesn't limit your potential growth.
Keep it Short and Simple: Shorter names are easier to remember and type. Avoid overly complex or lengthy names that might confuse potential customers.
Conduct a Trademark and Copyright Search: Before finalizing your name, perform a trademark search to ensure no other business is using the same or a similar name. Trademark issues can be costly and time-consuming to resolve.
Test with Focus Groups: If possible, gather feedback from potential customers or focus groups to gauge their reaction to your name ideas. This can provide valuable insights.
Consider Local Relevance: If your solar business is focused on a specific geographic area, consider including a local element in your name to connect with your target audience.
Don't:
Avoid Generic Names: Steer clear of generic names like "Solar Solutions" or "Green Energy Company." These names are often overused and can make it challenging to stand out.
Don't Use Acronyms: While acronyms might seem efficient, they can be confusing to potential customers. It's better to use a name that conveys your message more clearly.
Avoid Trendy Terms: Avoid using trendy buzzwords that may become outdated quickly. Your name should have lasting relevance.
Don't Overcomplicate: Overly complex or technical names may alienate potential customers who are not well-versed in solar technology. Keep it simple and accessible.
Steer Clear of Negative Connotations: Be cautious of unintended negative associations or connotations that might arise from your chosen name.
Don't Rush the Decision: Take your time to brainstorm, research, and consider various options. Rushing the naming process can lead to regrets later on.
Avoid Misspellings or Hyphens: Misspellings and hyphens can lead to confusion and make it harder for people to find your business online.
Don't Box Yourself In: Avoid names that are too narrow or specific to a single aspect of your business. You want a name that allows for growth and diversification.
Final Thoughts
Remember, your company name is often the first impression customers will have of your business. It's a significant part of your brand identity, so choose wisely.
With careful consideration and creativity, you can find a name that captures the essence of your solar company and resonates with your target audience. Good luck!
Want to learn step-by-step how I built my Niche Site Empire up to a full-time income?
Yes! I Love to Learn
Learn How I Built My Niche Site Empire to a Full-time Income
How to Pick the Right Keywords at the START, and avoid the losers
How to Scale and Outsource 90% of the Work, Allowing Your Empire to GROW Without You
How to Build a Site That Gets REAL TRAFFIC FROM GOOGLE (every. single. day.)
Subscribe to the Niche Pursuits Newsletter delivered with value 3X per week