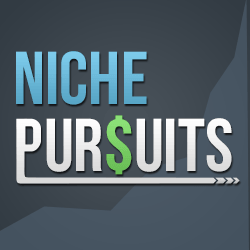 In today's episode, Jake, Perrin, and I sit down and chat about the video finalists for Niche Site Project 3.0.  That's right, Jake makes an appearance for the first time on the Niche Pursuits podcast.
We discuss the videos that we received as shared in the last post.  In addition, we simply re-iterate the process that will be followed to chose the 3 students for the project.  If you haven't voted yet, you can do so right here.
Everything You Need For a Sales Funnel FREE
90% of all System.io features don't cost anything. Free Account Includes:
1000 email subscribers
Unlimited emails 
3 funnels 
1 Membership sites 
Unlimited file storage space
Unlimited membership site members 
Automation
Run your own affiliate program 
24/7 email and chat support
Check Out the Systeme Review Here!
Enjoy the episode!
---