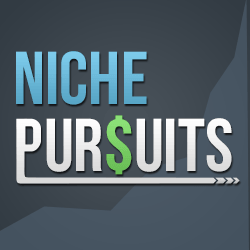 In today's episode, Jake, Perrin, and I sit down and chat about the video finalists for Niche Site Project 3.0.  That's right, Jake makes an appearance for the first time on the Niche Pursuits podcast.
We discuss the videos that we received as shared in the last post.  In addition, we simply re-iterate the process that will be followed to chose the 3 students for the project.  If you haven't voted yet, you can do so right here.
A home for entrepreneurs turned investors
A hodgepodge of investing, startup, and online business discussions
high-value email newsletters

tips on sites for sale

a podcast

networking opportunities

with more planned for the future
Check Out Investing.io
Enjoy the episode!
---