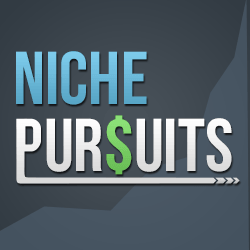 In today's episode, Jake, Perrin, and I sit down and chat about the video finalists for Niche Site Project 3.0.  That's right, Jake makes an appearance for the first time on the Niche Pursuits podcast.
We discuss the videos that we received as shared in the last post.  In addition, we simply re-iterate the process that will be followed to chose the 3 students for the project.  If you haven't voted yet, you can do so right here.
FREE DA40+ Backlink with DA50+ order!
High-quality Guest Post and Backlink Services!
You Approve the Domains
1k – 100k+ Publisher's Traffic
NO PBN or LINK-FARM. All our guest-post plans guarantee 5,000+ organic publisher's traffic except for DA20 and DA30.
Relevant Sites, in-content Links
1,000+ Words Quality Content
Get Your Free Backlink
Enjoy the episode!
---