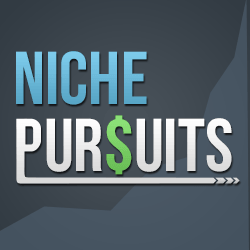 Today on the podcast, Perrin and I discuss 6 examples of successful websites using long tail keywords.
The content covered is generally the same as the last blog post here.  However, as usual with the podcast, Perrin and I tend to veer off course a bit from what is covered in the blog post.  So, the podcast is worth listening to, even if you already read the blog post.
In general, if you are interested in building websites that get traffic from long tail keywords (and often really long tail keywords), then this podcast will give you some ideas and get you motivated.
And if you pay close enough attention, you'll even get a brief update on my marathon training (I run a full marathon on October 3rd!), my Amazon FBA business, and a deeper discussion of the authority site project site that we just sold.
GET MORE QUALIFIED TRAFFIC TO YOUR WEBSITE — FAST
The Traffic Course is designed to be a quick-study course with tactics you can implement today.
Here's the curriculum:
1. How to Make Google Love You—Or At Least Stop Ignoring Your Texts
2. The Hidden Traffic Opportunities Right Under Your Nose
3. The "Unsung" Search Engines You Might Be Overlooking
4. How to Create New Content That's a Hit–Without Wasting Time
Check Out the Full Course
Overall, if you are interested in learning more about how to apply these long tail keyword strategies in your own websites, please check out Long Tail University (our keyword research training course).
As always, if you enjoy the podcast…leave a rating or review on iTunes right here.
---