13 Best Mortgage Affiliate Programs to Boost Your Income
When you buy something through one of the links on our site, we may earn an affiliate commission.
Even with the occasional discovery of new variants, the world is slowly getting back on its feet from the Covid-19 pandemic. More people look forward to investing in real estate, making mortgage affiliate programs a worthwhile choice.
But with the many affiliate programs available, getting the best deals is challenging. Landing on an excellent mortgage affiliate program is imperative, especially considering the 3.2% mortgage rate dip reported not long ago.
The best mortgage affiliate programs are those that not only give you lucrative returns but also ensure value for your visitors. Pleased referees are potential sources of rave reviews for your brand and are a way to better your affiliate business.
The Best Mortgage Affiliate Programs
Check out the top mortgage affiliate programs based on commission rates, services, cookie durations, and more.
Better Affiliate Program
Better started operation in 2016, two years after its launch. While still a newbie, their fantastic services and excellent work ethic guarantee that you are in for the best deals.
Better provides a selection of mortgage products, such as:
Fixed and adjustable-rate
Jumbo
Conventional loans
Bridge loans
Additionally, the mortgagee provides cash-out refinancing and rate-and-term options. Users can also revel in their first-time homebuyer program.
With Better, you can obtain a pre-approval within three minutes. Besides, you can close your mortgage in as little as three weeks, although a month to one-and-a-half months is standard.
Better.Com has amassed a sizable customer base by providing speedy services while maintaining an affordable cost.
Affiliate marketers can leverage this popularity and these excellent business practices to promote Better.com and earn a consistent revenue stream through their programs.
Commission Rates – $200 per lead
Cookie Duration – Undisclosed
JOIN BETTER AFFILIATE PROGRAM
Quicken Loans Affiliate Program
With continued award wins for its impressive service over the last decade, Quicken Loans guarantees its position among the best. Because the firm is so famous, affiliates won't encounter excess pressure in acquiring customers and persuading them to do business with them.
You can use their affiliate program to monitor how your ads perform and how much income you are generating. Additionally, Quicken Loans assists their affiliate partners in increasing their revenue potential.
Notably, this is an in-house managed mortgage affiliate program. You must have a pertinent blog or website to gain approval.
Commission Rate – $15 to $20 Per Lead
Cookie Duration – 90 Days
JOIN QUICKEN LOANS AFFILIATE PROGRAM
Lending Tree Affiliate Program
Not only does Lending Tree provide affiliate marketers with competitive commissions, but it also allows them to find the best deals quickly. As its name suggests, this is a sea of lenders. Rather than contacting tens of separate mortgagees, you can reach them easily in one place.
When you access Lending Tree, you'll fill out a form to provide details into how you conduct your business. The company then automatically matches you with the mortgages and refinance institutions that meet your criteria.
It makes no difference if you're looking for a conventional mortgage, mortgage refinancing, or reverse mortgage. The company takes care of everything for you.
In a nutshell, Lending Tree gives simplicity at its best.
Commission Rate – $1 to $44.50 Per Lead
Cookie Duration – 14 Days
JOIN LENDING TREE AFFILIATE PROGRAM
Motley Fool Affiliate Program
Motley Fool is an excellent banking and investment advisory firm headquartered in Alexandria, Virginia.
The brand began in 1993, advising individuals on the best ways to handle their financial affairs properly. It has solutions for all types of investors.
The company helps people in many ways to achieve financial success. Users can scour through their website content including great materials such as:
Podcasts
Newspaper columns
Books
Investing services
Radio shows
Mutual funds
Mortgage loans are the largest investment that most folks make in their lifetime. As a result, it's vital to avoid expensive mortgage refinancing mistakes and get superb advice during mortgages and mortgage applications.
Marketers get up to $100 commissions with their affiliate programs, though the amount fluctuates with products.
Commission Rate – $100 per lead
Cookie Duration – 45 Days
JOIN MOTLEY FOOL AFFILIATE PROGRAM
Mortgage Advisor Affiliate Program
Your visitors may be in the market for housing loans for many reasons. Maybe they're getting a new home. Still, some may be searching for a refinancing offer to complete a home renovation project.
Perhaps they retired from the military services and are looking for a veteran-friendly mortgage.
The Mortgage Advisor is an excellent place to direct them for something that may suit their needs. This company offers almost everything a soon-to-be mortgagor may be seeking, including VA, FHA, and USDA loans.
Interestingly, the brand continuously updates its sites with mortgage offers. Users can compare various mortgages and land on the most suitable loan options.
While they don't have the highest commission rates, their affiliate marketing cut isn't half bad and is worth considering.
Commission Rate – $28 per lead
Cookie Duration – Undisclosed
JOIN MORTGAGE ADVISOR AFFILIATE PROGRAM
Lexington Law Affiliate Program
While being an advocacy law company, Lexington Law is also amongst the industry's leading credit repair brands. They are pretty famous for assisting thousands of Americans in repairing their credit by ensuring client credit report accuracy, completion, and validity.
If your viewers have a bad credit score, they won't obtain a mortgage. That is why you should explore such programs for your mortgage and finance blog.
Affiliates earn $65 for each lead generated, making this is a worthwhile mortgage affiliate program to earn big. Not to mention, their popularity makes it a cinch to convince your visitors to try it.
Commission Rate – $65 Per Sale
Cookie Duration – 30 Days
JOIN LEXINGTON LAW AFFILIATE PROGRAM
BBVA Bank Affiliate Program
Although its history dates over a century ago, BBVA opened its business in the US in 1964. The company has superb services with admirable customer service.
It's simple to open a BBVA online account. This bank excels in its website and mobile applications. Also, its 19 locations offer all of the standard banking services, including mortgage loans.
Given the relatively small branch numbers, the company concentrates its efforts on its customer service and website. One particularly convenient feature is the ability to request them to call you rather than wait on hold.
Their web platforms are simple to navigate and use. They have clearly outlined charges, ensuring that there are no surprises and that you know precisely what to expect.
Additionally, there are no recurring monthly costs associated with this account. However, it needs a minimum deposit of $25 to begin.
You can refer your visitors for their various mortgage types, including jumbo, fixed-rate, adjustable-rate, and no/low down payment.
Commission Rates – $85 per lead
Cookie Duration – Direct Link
JOIN BBVA BANK AFFILIATE PROGRAM
CIT Bank Affiliate Program
Did you know 57 Million Americans use online banking services? The steady rise in this banking option is more interesting, and CIT Bank is among the best companies.
CIT Bank is a fantastic option for your visitors seeking bank accounts with enormous earning potential. CIT is an exciting alternative for internet banking due to its competitive rates and affordable minimum initial deposits.
They offer rate and term plus cash-out refinances and also house purchase loans. Notably, their conforming mortgages have minimal down payments (3%). They also have jumbo loans that surpass the standard loan limit.
As for government loans, only FHA loans are available, no VA or USDA. So they are pretty limited here.
Nonetheless, the ease of entry, provision of lucrative rates, and on-the-go convenience make enticing your visitors to convert less challenging. Moreover, the bank offers an attractive commission of up to $100 per lead.
Commission Rates – $100 per lead
Cookie Duration – 30 Days
JOIN CIT BANK AFFILIATE PROGRAM
Noah Affiliate Program 
Noah's innovative and one-of-a-kind financing solution is a lifesaver for many homeowners who lack viable options for accessing their home equity. Directing prospects to Noah is a streamlined process, and its personnel promptly replies to all questions.
By working with Noah, homeowners can get up to $300,000 in loans. Rather than sending monthly payments at exorbitant interest rates, Noah gets paid only if one sells or refinances their house. Still, you can service your loan within a decade.
Noah's application procedure is straightforward, allowing your clientele to get started quickly. Their team delivers excellent customer service and can turn projects around in as little as two weeks.
Not only is the company open and engaging with their consumers, but they also send you regular updates on the progress of your referrals.
Commission Rate – Undisclosed
Cookie Duration: Undisclosed
JOIN NOAH AFFILIATE PROGRAM
New Silver Loans Affiliate Program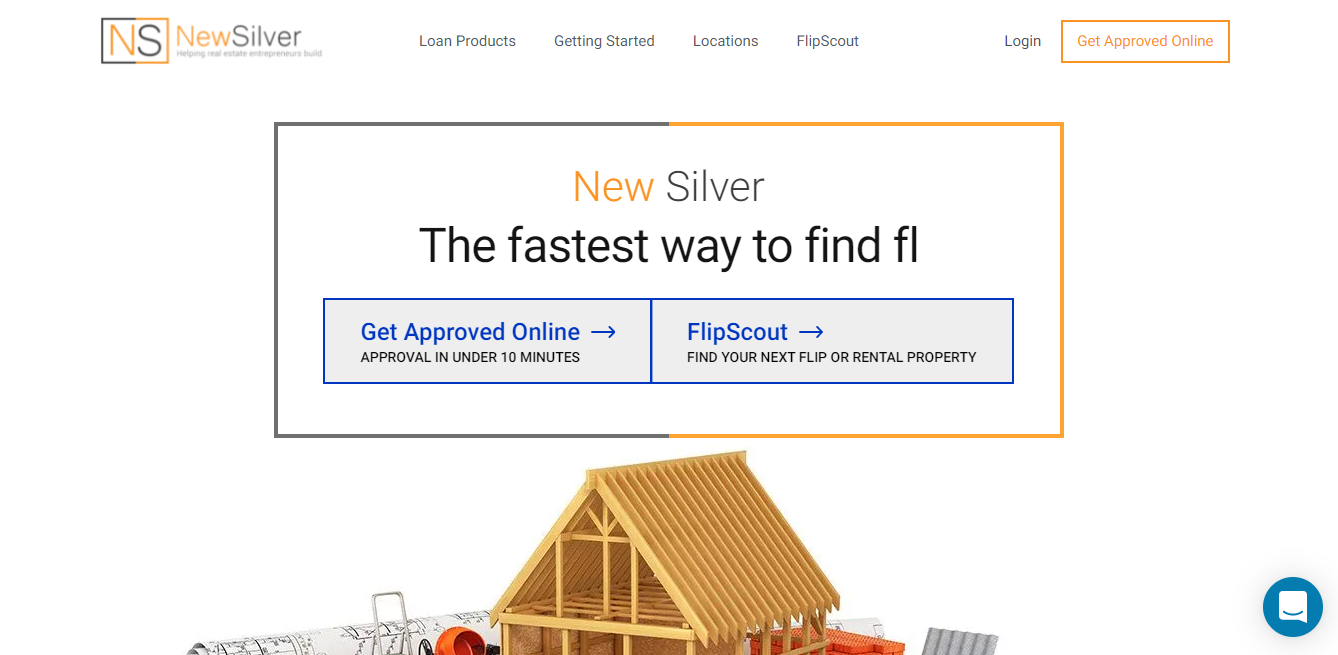 The only new thing about New Silver Loans is its name. With over 25 years in the financing industry, the company knows the ins and outs involved, using the information to amass a great liking. It provides loans for fix-and-flip, rental properties, and construction. 
You earn $15 each time someone enters their information for a mortgage loan application. The greater the number of applications, the higher you earn. More significantly, if you refer someone to New Silver and they get a loan, you can earn up to $750, based on the mortgage size.
Only a handful of affiliate programs offer payouts exceeding $500 for a successful sale. New Silver is among the enviable few and gives you all the reasons to add it to your arsenal.
Commission Rate – $15 to $750 Per Lead
Cookie Duration – 30 Days 
JOIN NEW SILVER LOANS AFFILIATE PROGRAM
Credit Sesame     
Credit Sesame shops for customers, allowing them to save large by watching loans, debits, and lending markets. It compares a customer's debts to their earnings profile to assist them in improving.
Credit Sesame can assess a client's budget and money flow by examining mortgages, credit card bills, and other criteria. Customers can seek advice on reorganizing their loans to fit their current and future lifestyles.
Credit Sesame manages loans, mortgages, and credit card payments for your visitors precisely, making it easy to monitor finances.
No trial period or credit card is necessary to join Credit Sesame, and the services are free for both homeowners and tenants.
Commission Rate – Undisclosed
Cookie Duration – Undisclosed
JOIN CREDIT SESAME AFFILIATE PROGRAM
Mortgage Training Centre Affiliate Program
If still relatively new to mortgage affiliate programs, joining the Mortgage Training Centre is a no-brainer. That doesn't imply you should ignore them if you've been around for a while. 
This firm is for anyone who recognizes the possibilities in the mortgage business and wishes to exploit them. Despite the many broker training institutions, this brand is the most loved and successful one.
Besides training, the center has an outstanding affiliate program. What's more? You can get even a 50% commission. If that won't get you pressing the join button, what will?
Commission Rates – Up to 50%
Cookie Duration – 30 days
JOIN MORTGAGE TRAINING CENTRE AFFILIATE PROGRAM
First Rehab Lending Affiliate Program
First Rehab Lending offers a variety of lending options for real estate investors and developers.
They finance fix-and-flip, mixed-use buildings, and multifamily loans. You can get up to $1.25M on these loans. Users can also access Buy and Hold, Line of Credit, as well as New Construction loans. With these, the amounts are a bit higher, peaking at $2.5M.
The loan duration is generally between six months and one year. Accessing the loans is easy, too, with some loan approvals only taking a day to process. At most, your loans close within seven days, making them a speedy lending facility.
Affiliates of the company include realtors, mortgage brokers, attorneys, loan originators, plus other industry experts.
Commission Rates – Undisclosed
Cookie Duration – Undisclosed
FIRST REHAB LENDING AFFILIATE PROGRAM
Conclusion
When choosing a mortgage affiliate program, there are several questions to consider, including:
Does it have a good reputation?
Does it offer a wide range of products?
Is it easy to use?
How much does it pay?
What kind of support do they provide?
We factored all of these as we picked our selections. So, irrespective of which reasons matter to you most, you should be able to identify several options from our best mortgage affiliate programs.
Want to learn step-by-step how I built my Niche Site Empire up to a full-time income?
Yes! I Love to Learn
Learn How I Built My Niche Site Empire to a Full-time Income
How to Pick the Right Keywords at the START, and avoid the losers
How to Scale and Outsource 90% of the Work, Allowing Your Empire to GROW Without You
How to Build a Site That Gets REAL TRAFFIC FROM GOOGLE (every. single. day.)
Subscribe to the Niche Pursuits Newsletter delivered with value 3X per week