How to Sell Short Stories on Amazon and Earn Good Money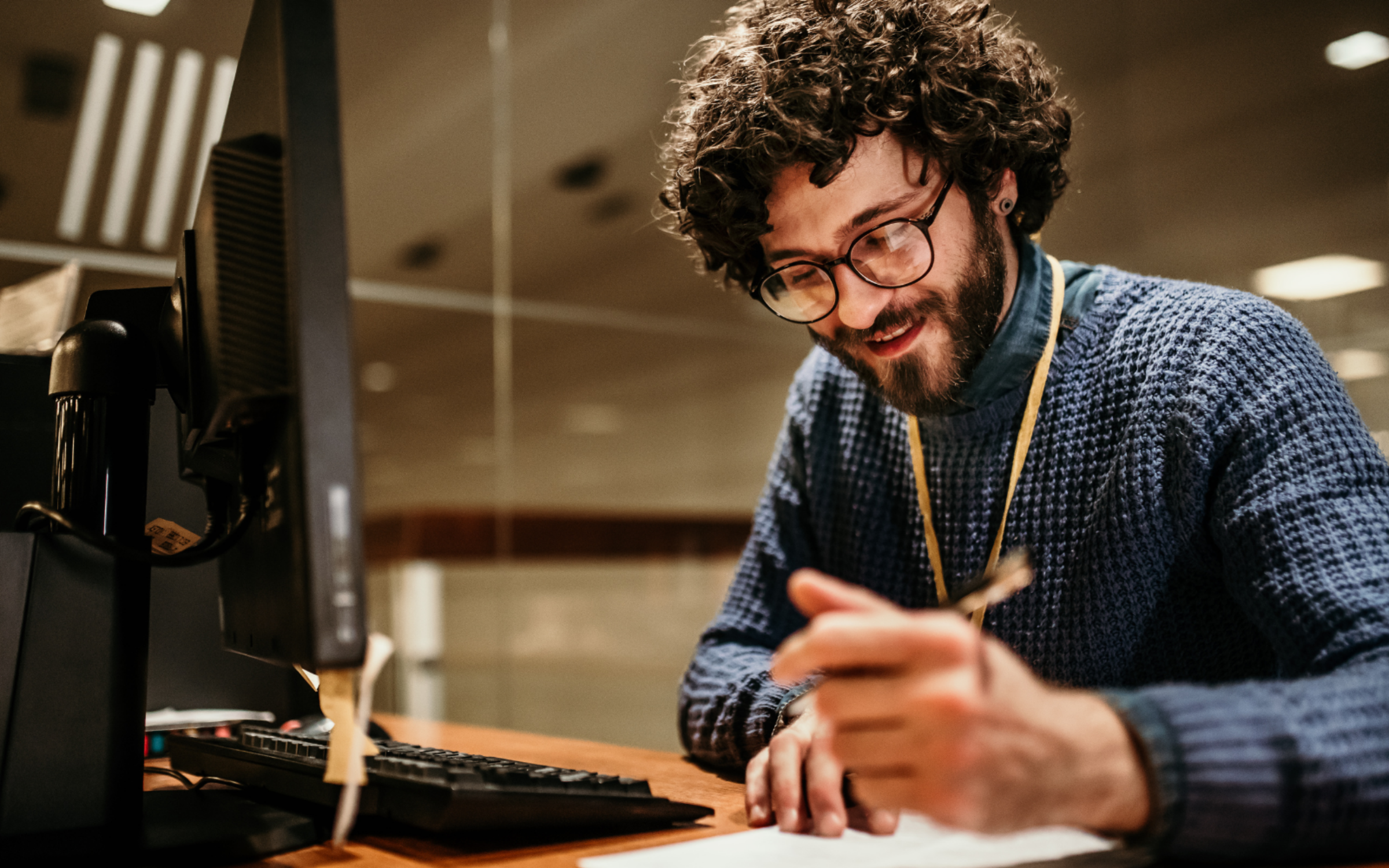 When you buy something through one of the links on our site, we may earn an affiliate commission.
If you've ever dreamed of being an indie author and having your own book signings in a fancy coffee shop, there's never been a better time than the present. This guide on how to sell short stories on Amazon will teach you everything you need to know to get started with this lucrative side hustle.
With e-readers and tablets making major inroads into our everyday lives, the popularity of digital books has never been greater. During the pandemic of 2020, for instance, e-book sales finally crossed the $1 billion mark — a 16% rise from the year prior.
The opportunity looks even greater when you consider the revenue from the publishing industry as a whole, which stands at nearly $26 billion. It doesn't take a rocket scientist to see that at the rate e-books are gaining in popularity, there is several billion dollars worth of growth left to take advantage of.
But let's be honest: Not everyone is can write a full length novel. It takes a lot of discipline to sit down and crank out 60,000 words for a full-length e-book, much less do that several more times to create a series. And since most writers go through several books before they hone their craft, it could take years, if not decades, to have a book out in the wild that you can be proud of, and make money from.
Have you considered writing something shorter, though? A short story, perhaps?
Why Short Stories?
You may not have realized it before, but some of the most iconic pieces of literature in the world have been short stories, not full-length, Tale-of-Two-Cities-type novels. Short stories can be just as impactful as longer novels and have several advantages that longer stories struggle to match.
Quicker to Produce
Before we talk up short stories too much, we need to take a quick reality check. Writing something — anything — of value is extremely difficult. Not only is there outlining involved, but also research, multiple drafts, editing, and proofreading to take care of.
That's why, even if it only takes you about half an hour to write 1000 words, the final result for that same amount can take more than three hours.
But, since short stories are several times shorter than full-length novels (anything over 60,000 words, depending on the genre), they're still comparatively quicker to produce.
And when they're quicker to produce, that means you can create more assets in a shorter period of time. More assets mean more revenue and more ways to multiply your earnings.
Passive Income
The holy grail in online marketing for the last several years has been "passive income." As Warren Buffet famously said, "If you don't find a way to make money while you sleep, you'll work until you die."
Stories like Edgar Allen Poe's The Tell-Tale Heart and Shirley Jackson's The Lottery are all read and taught widely in schools all over the United States, and generate posthumous revenue for their family's estates to this day.
Imagine if you decided to sit down one week and crank out a dozen or so short stories. They each sell for a dollar apiece, and you list them on all the major marketplaces.
Let's say that each of them sells once a week (not bad compared to most new writers!), and you leave them up there for the next 30 years while you move on to other things.
Do the math: That's $12 a week, times 52 weeks in a year, times 30 years. That comes out to $18,720, not including taxes or other expenses. Imagine if you even made a few sales a day!
Not bad for a week's worth of work.
New Market
There are over 50 million books on Amazon, and hundreds more are added every single day. 
You may think that that's too crowded of a market, but in a slight nod to the ever-growing short story market, Amazon recently debuted Kindle Vella. 
To qualify on this platform, stories have to be between 600-5,000 words. That doesn't necessarily mean it has to be a self-contained story, however; Amazon is focusing on "serialized fiction" with the Vella platform. In other words, a full-length novel is broken up into chunks to provide the reader with an individual "episode."
You can use this to write a series of short stories, or release a longer book in individual bites. Whatever your writing style demands, Amazon has a platform for you to take advantage of.
Advantages of Digital
Traditional publishing is a whole different ballgame. The cost of shipping a book is outrageous. Printing and shipping costs are more obvious, but lesser-known fees like formatting and ISBN registration numbers factor in as well.
Digital cuts through all of that. To start publishing books on Amazon, all you need is a story; you can format it yourself for free through various services like Reedsy. Amazon's Kindle Direct Publishing (KDP) option allows you to self-publish your ebooks, get to market fast, and reach millions of potential buyers.
Low costs also mean cheaper purchase prices for the customer and more profit for you. Even with Amazon's fees of 35-70% per book (depending on if you enroll in KDP Select), that still leaves a substantial amount of revenue in your pocket.
And don't forget about Kindle Unlimited. When you enroll to publish books in Amazon's Kindle Unlimited service, you get royalties off of every single page someone reads in your books. Pack enough short stories together, and people may be reading thousands, if not tens of thousands, of your pages every day.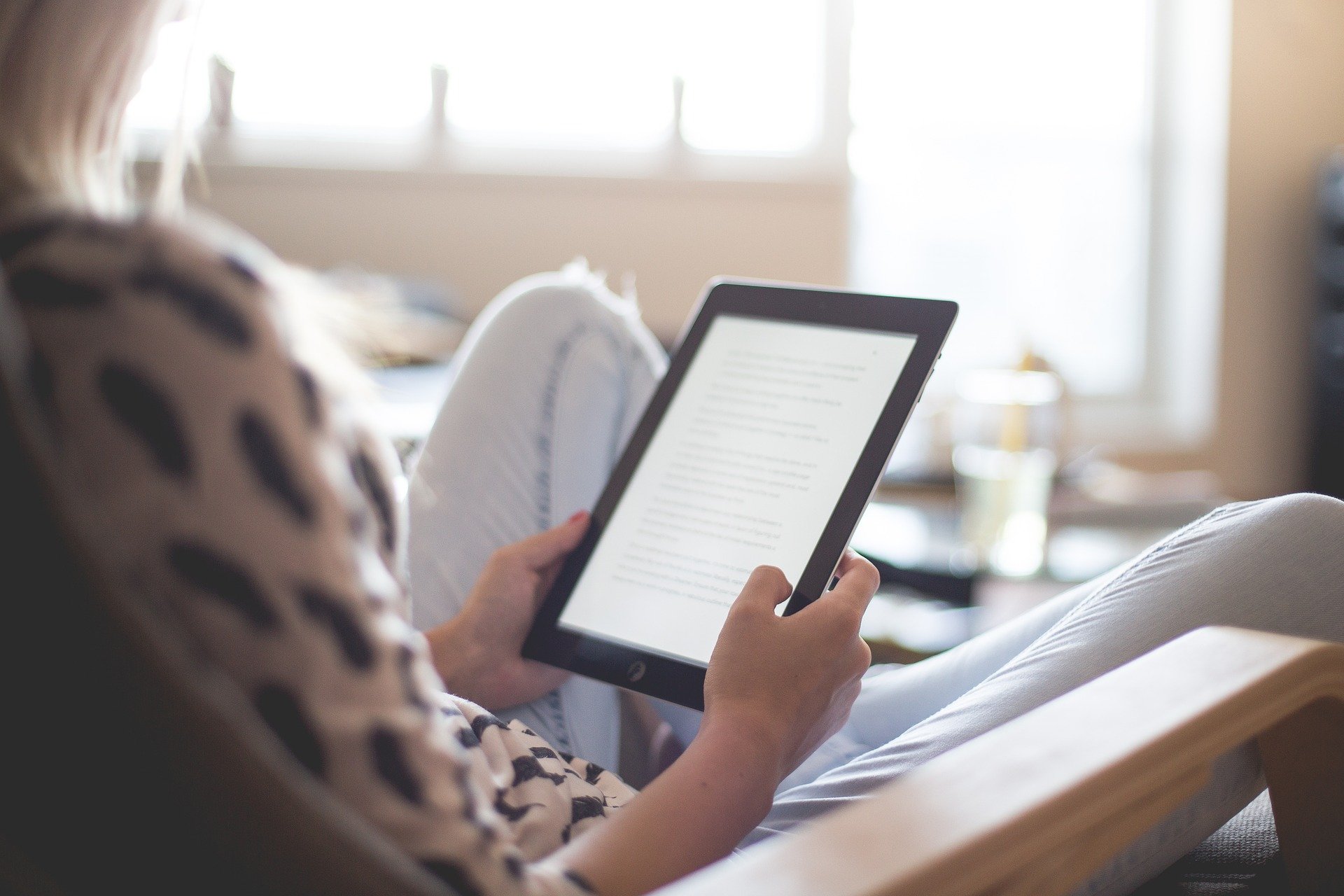 What Classifies as a Short Story?
Now that you're convinced short stories are the way to go (hopefully), you may be wondering what a short story technically means.
Fortunately, there's no hard and fast rule here. Short stories (or novellas, as they're sometimes called) are exactly as they sound: Stories that are shorter than their full-length counterparts.
This can change per genre, though. A Kindle ebook single in the fantasy section, for instance — where books regularly clock in at 120,000 words or more — may be around 30,000 words. A romance book that classifies as short fiction, on the other hand, may be closer to 5,000 words.
Many full-time authors actually find writing a short story to be more difficult than writing a longer novel. With short stories, you have to condense the story, including less scenery, fewer characters, and maybe only one major incident. The last thing you want to do is jam too much in your short story, otherwise it'll just appear cluttered.
Master that, though, and the world is your oyster.
How to Sell Short Stories on Amazon
You can publish your work in several places (Kobo, Wattpad, Barnes and Noble), but we'll focus on how to sell short stories on Amazon. The reason? They have more than 50% of the total e-book market share, and 75% internationally.
If you want to have the best chance of selling your books at a profit, Amazon is the way to go.
Everyone's approach is different, but most successful short story authors follow a very simple and straightforward pattern.
Decide on a Topic
The first thing you need to think of is a topic. You may already have an idea for a short story in your mind. If so, that's great.
But for others — primarily those that are looking to just monetize their work — there's quite a bit of research you can do. 
For starters, browse through the various categories and see which ones have more books than others. Amazon views categories as virtual "bookshelves," so many customers will spend time just browsing through these "aisles" to find what they want.
If you want to skip that process, you can pay for a more thorough report through companies like K-Lytics. They'll send you a detailed walkthrough of which categories are less competitive than others so you can make a bigger splash.
Publisher Rocket is another great tool that can help you find competitive keywords that will help you show up in the Amazon search results. It's the same tool Spencer used when he published his Kindle ebook that now makes over $100 per day!
Create the Final Product
For the sake of brevity, we'll skip the process of actually creating the book itself. There are thousands of blogs on how to develop characters and set up scenes, so we'll leave that to them.
What we can focus on is whether or not you want to write the book yourself or outsource the whole idea from beginning to end. Or take care of some of this and leave the rest up to others.
If you're not a writer, and don't really want to become one, you can hire people to do it for you. Ghostwriters, editors, proofreaders, cover designers, and even marketers — all of them can be found on platforms like Upwork or Fiverr. Remember to vet each one of them though. In many cases, you get what you pay for.
Develop a Launch Strategy
In a perfect world, you'd have an email list of thousands waiting to gobble up your latest work. The reality though can be substantially more confusing.
You'll want to have a social media profile, if for no other reason than to run paid ads. You can also stack free or cheap promo sites for the day of your launch (Bookbub and FussyLibrarian are two of the most common). Emailing book influencers is also a good idea. Reviewers can be absolutely brutal, but also invaluable to getting the word out about your book.
Where you should focus your attention initially is on getting a few good reviews. Social proof is important, so have a soft "pre-launch" to a small list of devoted fans, that way you'll have a few 5-stars on launch day.
Book Cover, Book Description, and Categories
Besides those first precious few precious reviews, focus on three areas: book cover, book description, and categories.
Humans are impulsive creatures, so the thumbnail of your new book cover on the product page should grab their attention. Do not skimp on this; if so, you'll lose a significant amount of potential readers before they ever make it to your page.
Placing your ebook in the right category is also important. As mentioned above, people like to browse, so list it in as many categories as possible. Amazon says you can only list two, but if you email them and ask, they may put you in as much as seven.
For short stories in particular, look to the "short reads" categories. These are reserved for books that generally take less than a few hours to read, and they usually have their own set of super fans. Although you can list your ebook in the main categories, if someone buys your book expecting it to be longer than it is, you could get a negative review.
Finally, take some time with the book description. Make it short, punchy, and highlight the one major conflict or theme in the story. Ask questions, create curiosity — all the major best practices of good copywriting.
Other Ways to Monetize Short Stories
While gaining passive income from your short stories is great, there are other things you can do to earn money. Best of all, they're mutually beneficial to your book, so the more you do, the more it all increases.
Collections
Once you get enough short stories in your arsenal, release a collection. Full-length novelists do this all the time by creating box sets of 3-4 books in a series. The total word count can reach half a million, or even more.
The best part though, is that you can charge substantially more for the same amount of work.
If you have a collection of 20 short stories, totaling 100,000 words, charge the price of a single book of equal value. Usually, the sweet spot falls in the $3.99-7.99 range. This is in addition to the individual short stories that are listed by themselves as well.
Another approach is to combine your short stories into a single collection with a similar author. If you write short thrillers, find other thriller authors and compile a box set with multiple stories. Splitting up the royalty can be a headache, but since everyone markets it together, it'll get a ton more visibility.
Previews
If you want your short story to be a part of a longer work that's not finished yet, consider releasing it as a preview. The first few chapters, as a standalone, can still generate revenue while you finish. 
Kindle ebook Vella was made for this. By releasing an episode at a time, you build up interest and sales momentum for your eventual launch.
Lead Magnets
So far, we've talked about short stories mainly in the realm of short fiction, but non-fiction can work well too. A short, non-fiction "story" can act as a lead magnet for your business, funneling potential book buyers into your pipeline. Since they're short and cheap to create, you can have one up in no time.
How to Sell Short Stories on Amazon Today
What are you waiting for?
It's been said that everyone has a story to tell, and for most of us, that's true. It doesn't matter if it's a 150,000-word epic fantasy, or a short story, we usually have a need to tell it.
If that's you, don't put it off because you think you're not capable, and don't let the feeling of writing your first book overwhelm you. Put a few thousand words to paper and see how it feels. Work on it, upload it, and see what others think.
Writing short stories, joining the ranks of self published authors, and selling books have never been easier, thanks to Amazon and Kindle Direct Publishing. And also some help from an AI story generator.
Now that you know how to sell short stories on Amazon, with a little marketing and a lot of perseverance, you could have yourself a burgeoning short story empire — a thousand words at a time.
Want to learn step-by-step how I built my Niche Site Empire up to a full-time income?
Yes! I Love to Learn
Learn How I Built My Niche Site Empire to a Full-time Income
How to Pick the Right Keywords at the START, and avoid the losers
How to Scale and Outsource 90% of the Work, Allowing Your Empire to GROW Without You
How to Build a Site That Gets REAL TRAFFIC FROM GOOGLE (every. single. day.)
Subscribe to the Niche Pursuits Newsletter delivered with value 3X per week