How to Get Ungated on Amazon: Getting Approval for Restricted Categories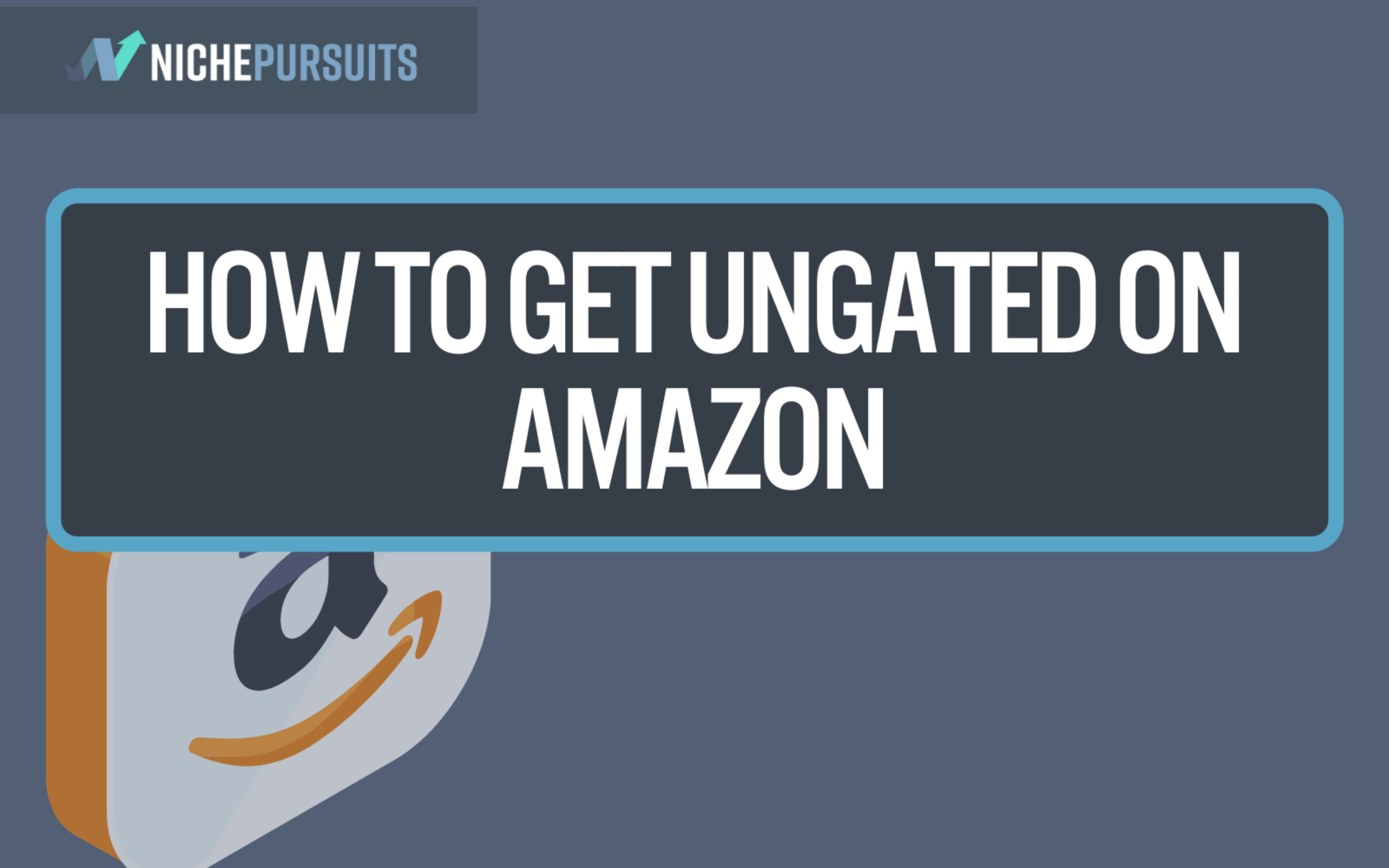 When you buy something through one of the links on our site, we may earn an affiliate commission.
Wondering how to get ungated on Amazon? 
Whether you're an Amazon FBA seller wanting to expand your product offerings or an entrepreneur looking to start selling products on the marketplace, some seller categories are restricted. 
However, with a little research and a little work, you can get approved to sell products in profitable, less competitive categories. 
In this article, we're taking a closer look at each restricted category and providing details on the approval process, how to apply, and whether or not it's worth it. Let's dive in.
What Does it Mean to Get Ungated on Amazon? 
"Getting ungated" on Amazon means that you become an approved seller and no longer have to worry about restricted items or categories. 
Amazon sellers have access to dozens of different categories to list and sell items in. The categories are essentially just types of products. 
As a new seller looking into what to sell on Amazon, you will notice that some categories are restricted. This means that you can't sell an item in that product category or subcategory without first applying for and receiving approval – aka getting ungated.
There are 33 categories, and 23 of them are either completely open or partially open. 
However, if you want to get ungated, this article is for you.
While it might seem like getting ungated is a one-time process, it's not. Each restricted product category, subcategory, and item will have its own process for approval. 
And some of them, like Fine Art, are hardly ever open to new sellers. 
Let's take a look at the restricted categories on Amazon.
List of Amazon Restricted Categories
This gated product category list features the restricted product categories from Amazon Seller Central.
Automotive and Powersports
Collectible Coins
Entertainment Collectibles
Fine Art
Music and DVD
Sports Collectibles
Video, DVD, & Blu-ray
Watches
Why Amazon Restricts Certain Product Categories
Amazon restricts many types of products and categories for customer personal safety and satisfaction. 
Fraudulent Amazon FBA sellers make the company as a whole look bad. So, from a business standpoint, restrictions make a ton of sense. 
Amazon says: "We aim to ensure that customers can be confident in finding a comprehensive selection of relevant products from sellers without having to worry about product safety, quality, or reliability. … As a seller, it is important that you understand and comply with Amazon's guidelines on product safety and compliance."
The marketplace doesn't have one type of product that is restricted, but rather, multiple different types of products and categories may have restrictions for different reasons. 
These restrictions may be a result of Amazon's sole discretion, or they may be because of certain products that are regulated by local or federal laws. 
How to Get Ungated on Amazon
The process for getting approved or ungated on Amazon will be different for each product and category. And, some are easier than others. 
Automotive and Powersports
This category is for products for motor vehicles such as replacement parts, tires, wheels, tools, accessories, etc. 
In order to get ungated for this category, you need to complete the following steps:
Get on the professional selling plan. 
Have a website: to be approved for this category, you must have compliant product images. A website is the best place to host them and helps you look more professional. 
You must provide the product or part's UPC or Partslink number. 
Certified Refurbished products must be warranted by the manufacturer or refurbishing company. 
Review the Automotive & Power Sports Fitment Data and Part Finder page in its entirety (for vehicle-specific parts only). 
Collectible Coins
Amazon is no longer accepting new seller applications for collectible coins. However, if they open this up again in the future, here are the requirements for approval. 
You need a professional selling plan. 
Additionally, you need an order defect rate below 0.75%. 
You must meet additional product requirements.
Unless your items are from a legally recognized government mint or are graded by approved graders and comply with product requirements, you must maintain membership in one of these organizations: 

PNG – Professional Numismatist Guild
ICTA – Industry Council for Tangible Assets
PCGS – Professional Coin Grading Service
NGC/PMG – Numismatic Grading Corporation/Paper Money Guarantee

70% of your inventory must be graded by NGC or PCGS or be from a legally recognized government mint and in original government packaging. 
If you qualify as a dealer of precious metals, stones, or jewels, you must provide copies of your own anti-money laundering program at Amazon's request.
You must have an external product website where Amazon can review the products you wish to sell. 
Entertainment Collectibles
The Entertainment Collectibles category on Amazon is for things like movie, music, sports, and TV memorabilia. 
If you want to sell in this category, you must meet these requirements:
You have to have been in business for a minimum of one year. 
Additionally, you must have an order defect rate below 1.00%. 
You need legal rights to a franchise/team/personality to sell their merchandise.
Be sure to have a "significant online presence" through a proprietary or third-party site. 
Participate in exhibitions or auctions. 
According to Amazon, "a strong preference will be given to sellers providing authenticity certificates with the products".
Seller applications are also based on (but not limited to):

Caliber of the seller's review process for selecting the collection and ensuring authenticity. 
Diversity of collection.
Fine Art
The Fine Art category is for legitimate Fine Art. Amazon is not taking seller applications for this category and if/when they do, it's rare. 
This isn't the category for wall art or mass-produced paintings, this is for pieces that can range up to $10,000 or more.
To be approved in this category, you must meet the following requirements:
Sellers must be in the Fine Art business for a minimum of three years. 
You must have a "significant online presence" through a proprietary or third-party website. 
Additionally, sellers must have an "application of a curatorial element to your gallery selection through yearly exhibition schedules, published essays, or exhibition catalogs". 
Music and DVD
The Music and DVD category is pretty self-explanatory. 
This category is restricted because these types of products run a higher risk of authenticity issues. 
If you try to add a product and notice that you need to request approval, here are the application requirements:
You'll need to provide your primary sources of inventory
An estimate of the quantity of products you plan to sell
A minimum of 1 invoice from your largest inventory source that represents the types of products you plan to sell. 
Sports Collectibles
Sports collectibles include many types of sports memorabilia. Things like trading cards, autographed photos, jerseys, balls, helmets, and more fit into this category. 
In order to get approval to sell in this category, you must meet the following seller requirements:
Be on the professional selling plan. 
Maintain an order defect rate lower than 0.75%. 
Products must be authenticated and/or graded (with the exception of certain trading card items)
Additionally, here are some general product requirements:
Inventory must consist of authentic collectibles or rare, exclusive, one-of-a-kind products. 
You must meet site-wide image standards. 
No knock-offs or replicas are allowed. 
Toys and Games Holiday Selling Requirements
Generally, the toys and games category is open and unrestricted. However, during the winter holiday season, this changes. 
In order to sell toys and games during the holiday shopping rush, here's what you need to know about requirements. 
Your first sale must be prior to September of the current year.
You must have processed and shipped at least 25 seller-fulfilled orders from August to October of the current year. 
Your pre-fulfillment cancel rate must be less than 1.75%. 
Late shipment rate must be less than 4%. 
Order defect rate cannot exceed 1%. 
If you plan to sell in Toys and Games, note that you will have to meet the criteria every year for the holiday season. 
The criteria may also change from year to year, so be sure to check the seller guidelines page here. 
If you do not meet the criteria for the current year, your Toys and Games listings will be inactivated during the holiday season. This is generally between November and January. 
Additionally, you will need to re-list your inactive ASINs as soon as the holiday selling season ends. 
Video, DVD, & Blu-ray
If you want to sell in the Video, DVD, & Blu-ray category, here are the seller requirements:
Maintain a professional selling account. 
Have an order defect rate of 1% or less. 
Cancellation rate must be 2.5% or less. 
Late shipment rate of 4% or less. 
In your application, you need to provide: 
Primary sources of inventory. 
An estimate of the quantity of units you plan to sell.
A minimum of 3 invoices or purchase orders from your largest inventory sources. 
Watches
The watches category is for, well, watches. This includes high-end watches from brands like Rolex, so it's understandable why this category is restricted. 
In order to sell in this category, sellers must meet these general requirements:
Pre-fulfill cancel rate of 2.5% or less. 
Order defect rate of 1% or less. 
Late shipping rate of 4% or less. 
You must maintain a professional seller account. 
Sellers must use the manufacturer's UPC code to list watches and watch products. 
For watches, you must meet certain product quality guidelines as well. They are as follows. 
All products must be new. 
Products must be authentic; no replicas or knock-offs. 
Sellers must intend to sell more than one item including color and variation. 
You must disclose whether or not your watches carry a manufacturer's warranty. 
All products must meet North America Product Safety Standards. 
How to Apply to Get Ungated on Amazon
So now you know the requirements for getting ungated for most categories and products. But how do you actually do it? 
The process is pretty easy and, in general, it will be the same for most products.
From your seller dashboard, hover your mouse over "Inventory" and select "Add a Product". 
From here, you can then find the product that you want to sell or request approval for. 
Once you find the item, click on "Show Limitations" at the left of the product info. 
From here, you'll either be able to click "Request Approval" to start the application process, or you'll see a message that says applications are not currently open or being accepted.
Tips for Getting Ungated on Amazon
By now you know that in general, at minimum, you'll need to maintain a professional Amazon seller account in order to request approval for most gated categories. 
Here are some additional tips to help you increase your chances and, hopefully, speed up the process of getting ungated on Amazon.
Invoices
Amazon requires sellers to provide invoices for certain product categories to ensure the authenticity of the products. 
It's important to note that your invoices must be finalized and cannot be altered or doctored in any way. Amazon will not accept "pre-ship" invoices; only finalized. 
Familiarize Yourself with Seller Guidelines
Before you even try to request approval for a product category, familiarize yourself with the seller guidelines. 
Give yourself time to get the required documentation together so that you have everything easily accessible when you do apply. 
Start in Open Categories
For some gated categories on Amazon, you'll need a proven track record of sales data. 
If you're a brand new seller, just start with any of the 23 open categories on Amazon and then go from there.
There are plenty of in-demand and highly profitable products for you to sell on Amazon without approval. 
Is Using an Amazon Ungating Service Worth It? 
Amazon ungating services are services offered by third-party companies that claim to help make the process easier for you. 
Ungating services can be expensive and they aren't a magic fix-all: you still have to meet the minimum seller requirements and product requirements for any restricted category.
These companies and services simply do the legwork for you. But is that something you really need? In most cases, this will be entirely personal preference. 
Using an ungating service also requires you to put your Amazon seller account into the hands of a stranger. 
You should never do anything that could put your account in jeopardy: Amazon will permanently ban you as a seller if you violate their restrictions or try to bend the rules in any way.
If you want to get ungated on Amazon, it's best to do it the old-fashioned way: by doing it yourself. 
Is Getting Ungated on Amazon Worth It?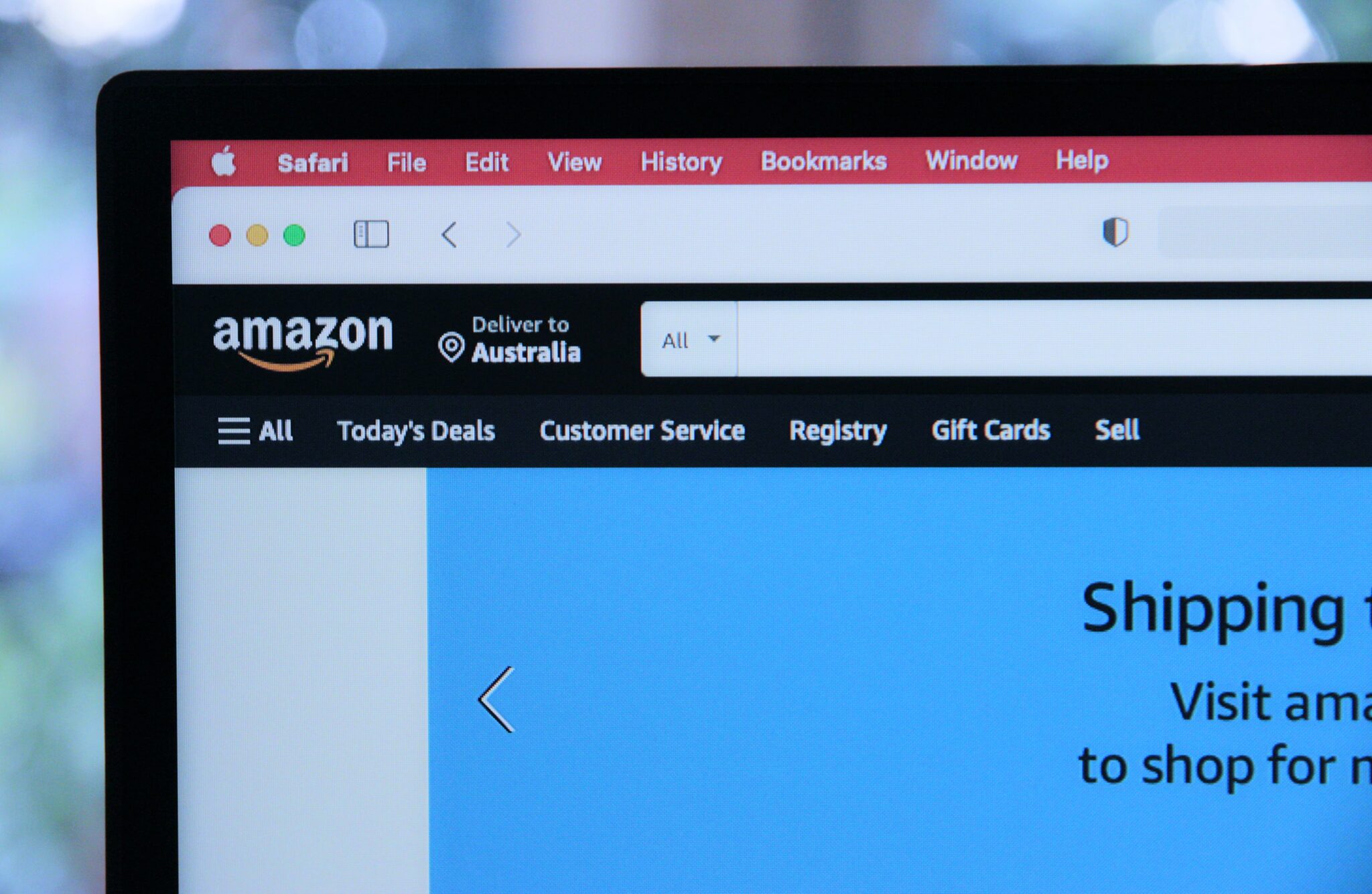 Whether or not getting ungated on Amazon is worth it is an entirely personal preference. 
If you really want to sell in gated categories, then yes – it is worth it. Getting ungated on Amazon will open up a number of inventory and profit opportunities for you – opportunities that not many sellers ever even try to get.
The truth is, there's less competition in gated categories.
Because it can be a somewhat involved process, most sellers won't even put in the effort to learn how to get ungated on Amazon. 
If you want access to more inventory, more categories, and less competition overall, then getting ungated is a great strategy to take your business to the next level. 
However, learning how to get ungated isn't the only way to have success or be profitable on Amazon. 
How to Get Ungated on Amazon: Wrapping Up
So, what do you think? Are you ready to get ungated on Amazon or do you need to build up some more seller experience first? 
Getting ungated on Amazon isn't a one-time process. And the steps required will vary depending on which category it is, too.
However, getting ungated can open up a number of new inventory and profit opportunities for you as an Amazon seller. 
If you're just starting out, you can find a lot of success in the ungated and open categories on the Amazon marketplace. 
However, when you're ready to take your Amazon business to new heights, getting ungated can really help. 
This guide serves as an overview of the general requirements and steps involved in applying for approval in Amazon's restricted categories. 
You can always find product-specific details in your Amazon Seller Central dashboard when you try to add a restricted product.
Is getting ungated worth it? That's for you to decide. 
And if you're selling on Amazon, it's a must to know the potential market size and competition levels you're entering. Jungle Scout is the top tool to help you make smart decisions in your Amazon FBA business.
Check out Jungle Scout by clicking the button below.
Join Today and Get 30% Off Jungle Scout
Want to learn step-by-step how I built my Niche Site Empire up to a full-time income?
Yes! I Love to Learn
Learn How I Built My Niche Site Empire to a Full-time Income
How to Pick the Right Keywords at the START, and avoid the losers
How to Scale and Outsource 90% of the Work, Allowing Your Empire to GROW Without You
How to Build a Site That Gets REAL TRAFFIC FROM GOOGLE (every. single. day.)
Subscribe to the Niche Pursuits Newsletter delivered with value 3X per week