How to Get Free Products for Reviews: 11 Easy Ways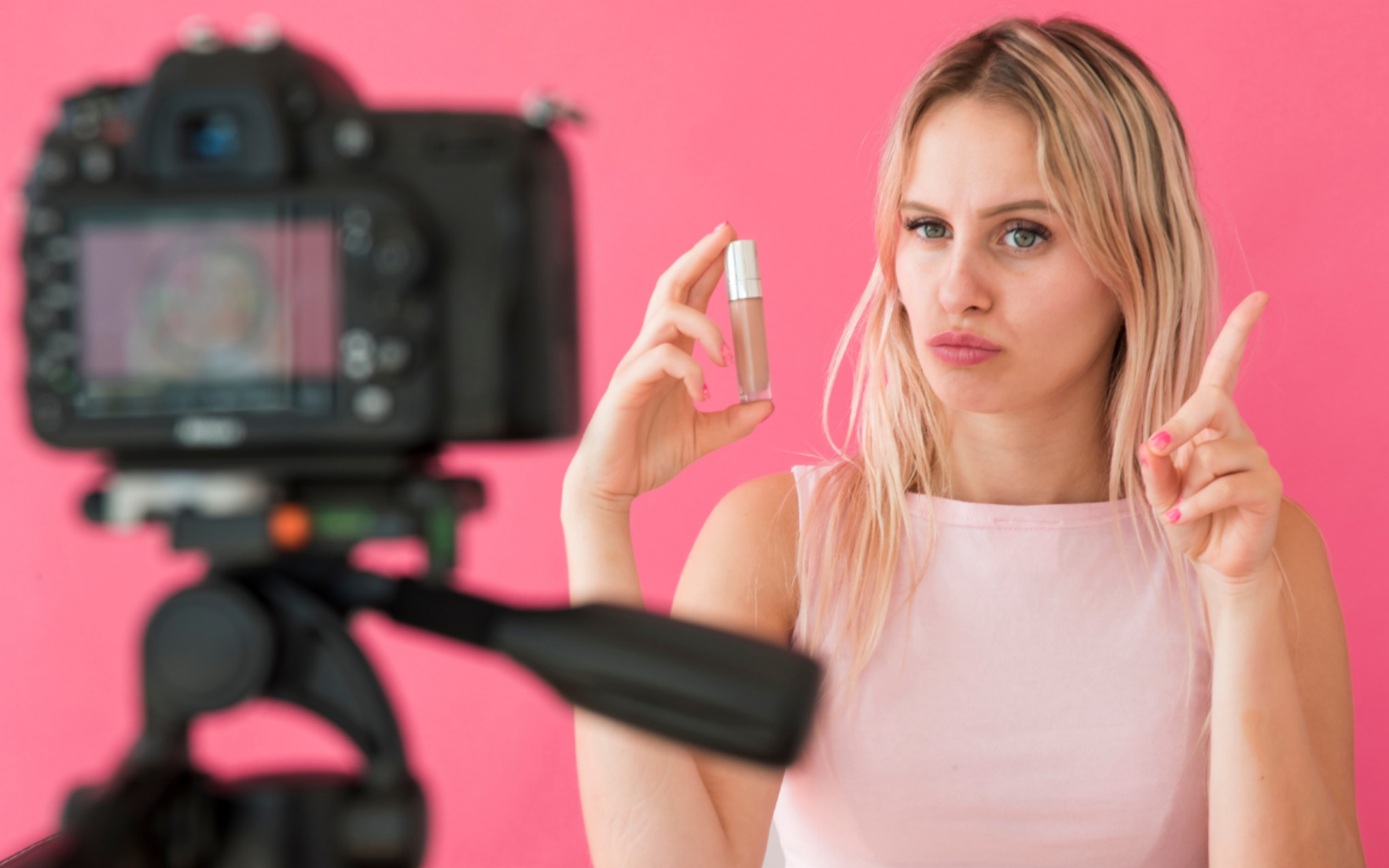 When you buy something through one of the links on our site, we may earn an affiliate commission.
What if you could get products free of cost, just for reviewing them? Believe it or not, this is now a reality. Several companies offer free products for reviews for those willing. Reviewing a free product is a great way to help out the company and help spread the word about the product.
And the more you can review and share your honest opinion online, the more likely you are to get free products.
Not sure how to get started? Here are 11 companies that have been verified to offer free products, just for reviewing them.
11 Trustworthy Brands To Get Free Products for Reviews
The following companies are reliable, legitimate, and offer free products for reviews. You can try one at a time or jump in with all 11. It's totally up to you.
1. Amazon
Amazon is the most popular e-commerce website trusted by millions of users worldwide. You can participate in the Amazon Vine program to receive free products in return for an honest review.
This invite-only program selects Amazon product testers based on past reviews left on products sold on Amazon. If your product reviews are helpful and depict an expert opinion, you might get invited to join the program.
Once selected, you should check out the Amazon posting guidelines to ensure that your review is acceptable. However, you have complete control over posting a negative or positive product review.
2. Rebaid - An Easy Way To Get Free Products For Reviews
You can also use Rebaid to buy Amazon products for free or reduced prices. Just sign up for the platform with a few simple steps and gain access to a wide range of offers.
You can choose the product you like and purchase it from Amazon. Rebaid will then reimburse you the remaining balance (or the total amount if the offer was at full price) in your chosen payment method.
Similar to the Amazon Vine program, Rebaid requests consumers to leave honest feedback on the products. You can skip reviewing products as it is not a condition imposed when buying products using the platform.
3. Influenster
Influenster is one of the popular names in the free product testing world. Emerging and established companies use the platform to gather customer feedback on products.
From personal care and beauty products to toys, electronics, and beverages, there is something suitable for everyone. The Members not only get a chance to win a box of free samples -Voxbox, but they can also review products on the website and increase their chances of getting selected.
Signing up for the platform is easy. Download the Influenster app to answer short questions and post reviews on the go.
However, to increase the chances of winning the Voxbox, you should fill your profile in as much detail as possible. This helps Influenster to match you to the relevant products.
It is also a good idea to follow Influenster on social media. The more you engage and comment on posts, the higher your chances are of getting selected for your free Voxbox.
4. McCormick Panelist
McCormick Panelist is a consumer taste-testing program targeted at users in Canada, the USA, and the UK. The users give feedback on food items such as snacks and beverages.
To sign up for the program, start by filling out an online application that includes your personal information. McCormick then selects product testers based on demographics and sends invites to participate in the study. Once you qualify for the test, you will receive further instructions regarding the type of test and the payment you can expect.
McCormick consumer testing sessions can be done on-site and at home. You can expect to receive an Amazon gift card equal in worth to the time you invested in the test. The compensation ranges from $10-$100 depending on whether the test was carried out at a physical location or at home. 
After getting selected to review products, you can not apply for another study for the next 3 months.
5. Daily Goodie Box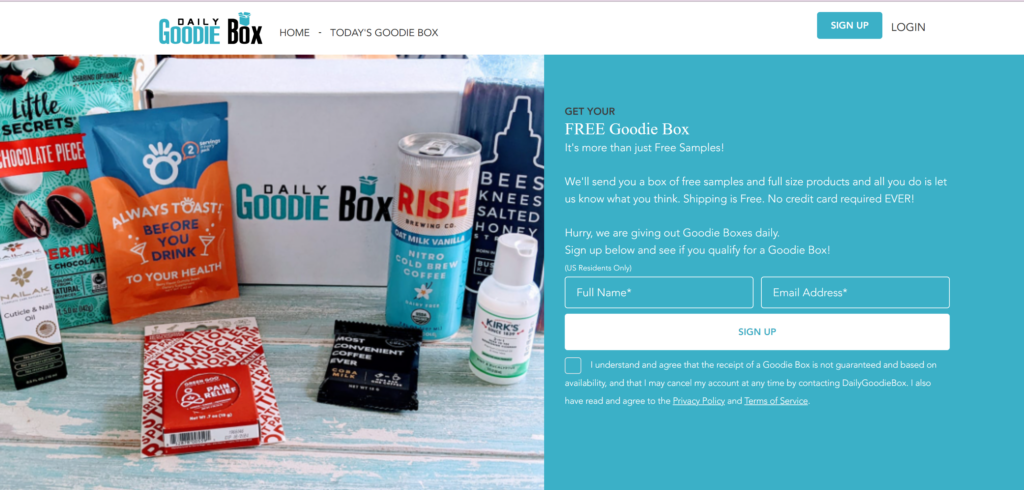 Daily Goodie Box is a free product testing site available to US residents. Just sign up on the platform to make yourself eligible as a product tester.
Daily Goodie Box gives members the opportunity to claim free sample boxes with free shipping every day.
It chooses the product tester based on demographics, previous engagement with the website, and the quality of product reviews. You can also increase your chances of getting chosen by actively commenting on their social media posts.
What makes the website awesome is that it has partnered with more than 300 brands and offers free shipping on products. In exchange, you have to provide a review to help brands create better products.
6. BzzAgent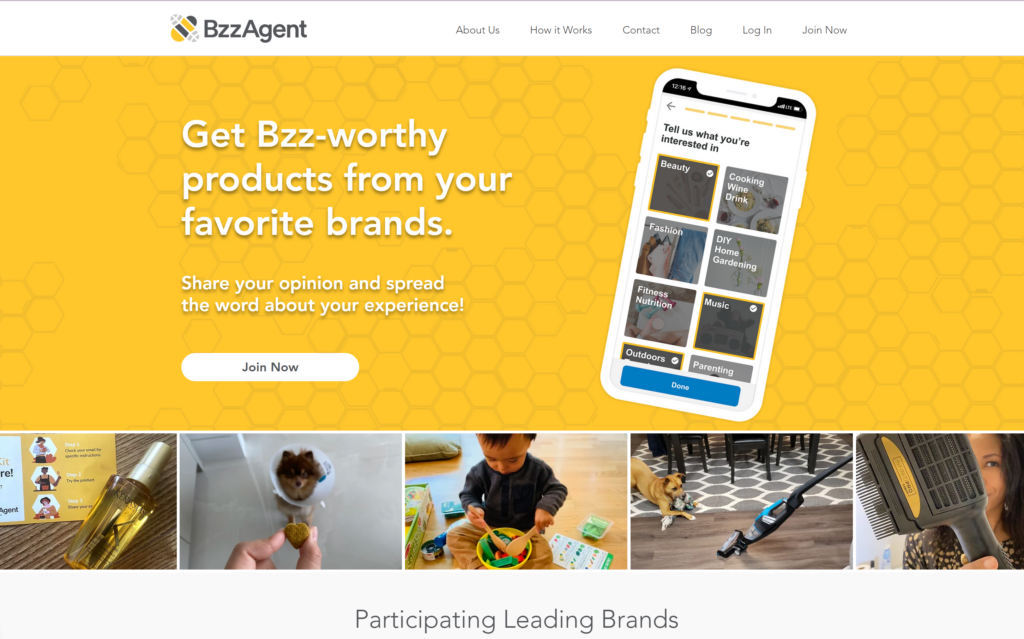 BzzAgent is a product testing company that matches users with product testing opportunities. It has partnered with leading global brands who want to test products and receive honest opinions in return.
BzzAgent sends campaign invites based on the product testers' profile interests and specifications. Therefore, you should always keep your profile up to date and regularly check your email for invites.
To participate in the campaign, you need to answer a few additional questions. Once selected, you will receive the chance to try products.
BzzAgent has specific posting instructions that vary depending on the products tested. Product testers are required to post the product review on social media and mention BzzAgent in posts.
Due to the social nature of reviewing products on this website, it is a great pick for anyone who would love to start their influencer journey.
7. Product Testing USA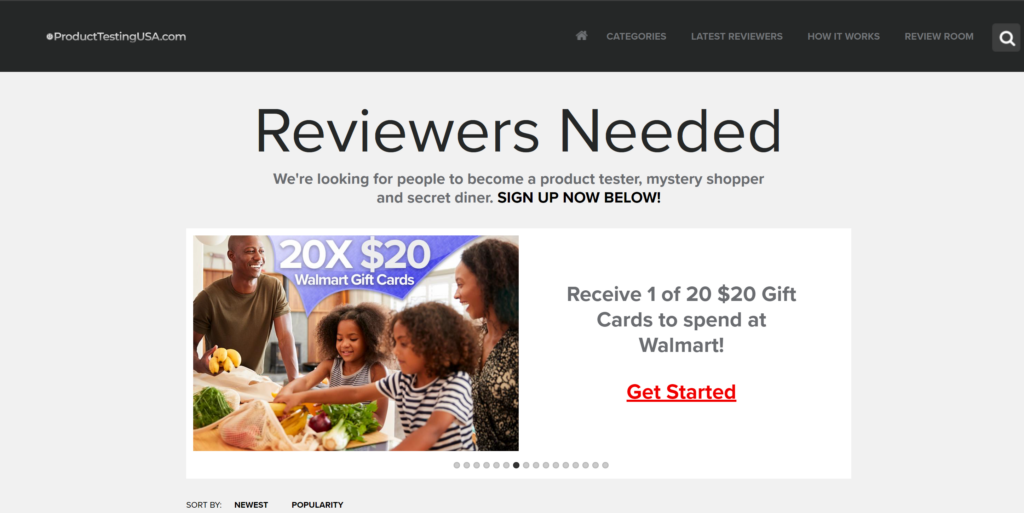 Product Testing USA allows members to test a wide variety of products. Members can choose products from beauty, fashion, and technology to the baby and pet industries.
You can use the platform to register for as many products as you would like to test. You can also use the platform to sign up for a mystery shopping and dining experience.
Once you are selected, you will receive the free product to test. Your product review should include the following:
Should be at least 500 words long
Contain at least a 1-minute long video
Include pictures.
Product Testing USA does not offer cash rewards for review but allows members to keep the items.
8. Snagshout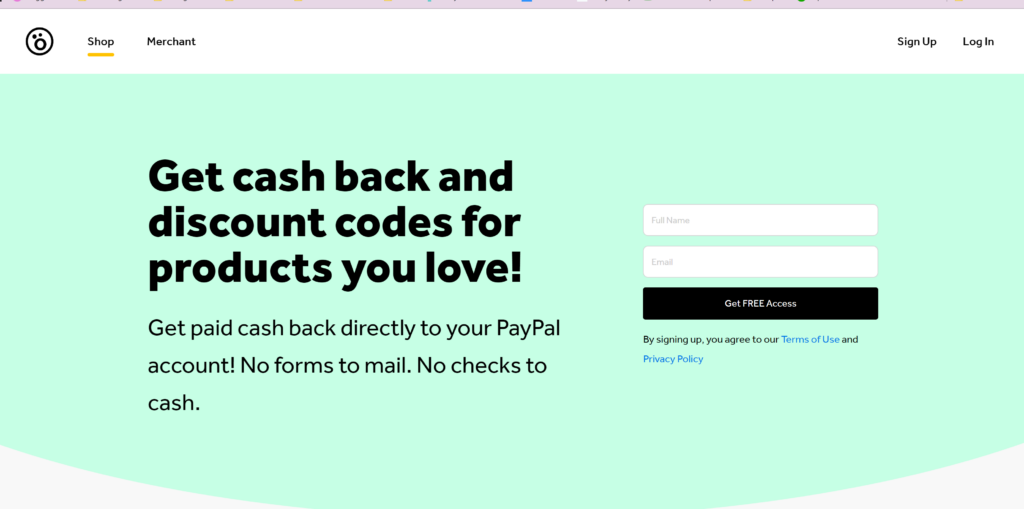 Snagshout is an online tool that connects Amazon customers and sellers together. You need to sign up to the platform and link your Amazon account to view great deals and offers on a wide range of products. The products available on Snagshout include home decoration items, books, clothing, and jewelry.
Once you find a free or discounted product you require, you can click on the "Snag It" button to reveal the discount code.
Snagshout helps members to save costs by reimbursing them with the discounted balance in their PayPal account.
What's great about this platform is that it allows you to buy Amazon products without expecting to post a review in return. However, you can help Amazon sellers by leaving honest reviews and enjoying great deals on a wide range of products.
9. Crowdtap
Crowdtap is a survey site that offers points in return for answering online surveys. The website differs from others through the ease and flexibility it provides.
Members do not have to answer lengthy surveys in return for a few points. The surveys are more like quick polls making it easier to earn points. On average, a single survey question can help you earn 3 points. You can redeem points for a gift card with a minimum cash out of $5.
Crowdtap also gives its 2 million plus users the option to apply for free product testing campaigns. Apply for the campaign that interests you, and Crowdtap will send you samples to test products for free.
10. Pinecone Research
Pinecone Research is another survey site offering product testing opportunities. You can make your voice count by participating in studies and influencing which products hit the market.
Members can join the panel for free and complete their profiles to get invitations to participate in different studies and test brand new products.
Once you reach the redemption limit, you can redeem points as cash or gift cards to your favorite retailer. It is essential to provide honest answers to increase the chances of receiving more testing opportunities in the future.
11. PINCHme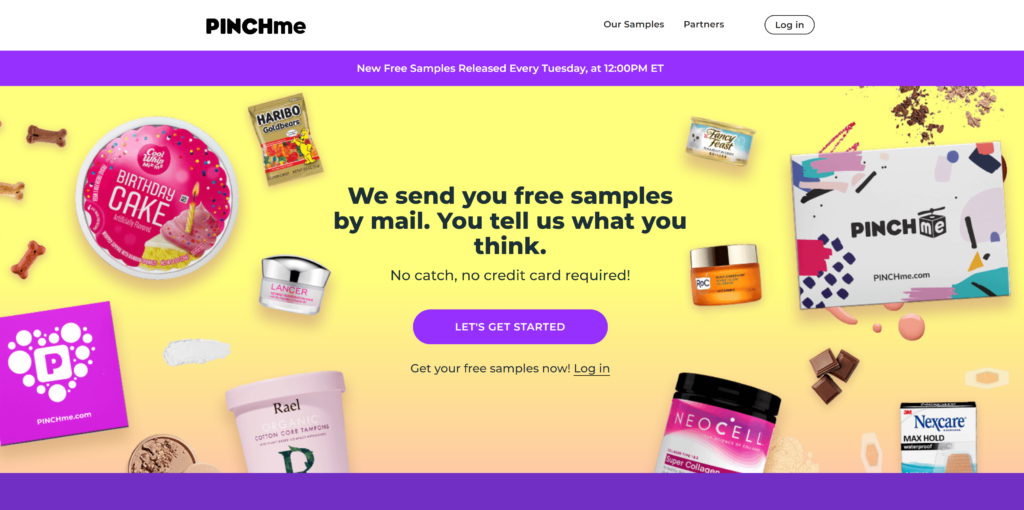 PINCHme is another great product testing website to try products. It has partnered with leading brands to provide free samples to targeted consumers in exchange for honest feedback.
You can try products belonging to personal care, pets, food, and the family industry. Just sign up for the website and complete your profile so that it can curate sample boxes for you. The website frequently sends a bonus question which can increase your chances of receiving free goodies.
PINCHme is popular due to the Sample Tuesdays it hosts every month. You need to RSVP on their Facebook's PINCHme event to get updates on when the samples will drop.
What's good about PINCHme is that you can tailor your sample box with free stuff you love. Provide detailed and honest feedback on the different products to increase your chances of receiving more free products in the future.
The Bottom Line on Free Products For Reviews and Our Top Choice
Product testing is a great way to get free products for review. There are plenty of platforms out there that will allow you to test and keep the product in exchange for honest feedback.
And if you're curious about our top pick, we recommend using Rebaid. This program makes it super easy to select items you want on their marketplace without needing to apply to any campaigns or fill out long qualification surveys. It's a great way to get free full-sized products that you actually need, and plenty of users have reported timely rebates and paybacks from Rebaid.
Ultimately, the choice is yours - whichever platform you choose, you'll be sure to get plenty of free products in exchange for honest reviews. And with time and experience, you could even become a full-time product review blogger and reach out to companies directly.
Want to test websites instead of products? Here are 11 great places to find website testing jobs.
Happy testing!
Want to learn step-by-step how I built my Niche Site Empire up to a full-time income?
Yes! I Love to Learn
Learn How I Built My Niche Site Empire to a Full-time Income
How to Pick the Right Keywords at the START, and avoid the losers
How to Scale and Outsource 90% of the Work, Allowing Your Empire to GROW Without You
How to Build a Site That Gets REAL TRAFFIC FROM GOOGLE (every. single. day.)
Subscribe to the Niche Pursuits Newsletter delivered with value 3X per week