How To Add A Link To Your Instagram Story: 8 Quick & Easy Steps
When you buy something through one of the links on our site, we may earn an affiliate commission.
Are you looking to add a touch of personality to your Instagram stories? A great way to do that is by adding links! Whether you're sharing a blog post, an article you enjoyed, or just want to make it easy for people to find your website, adding a link to your story is a great way to do it.
Keep reading to learn how!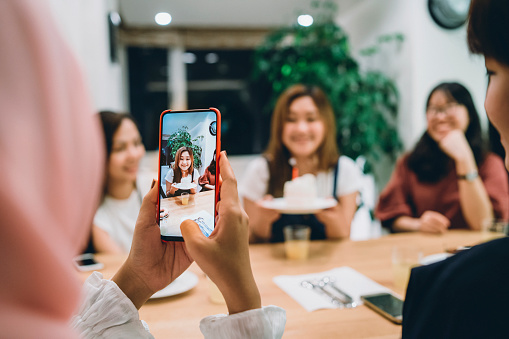 ---
How To Use Instagram Link Sticker in 8 simple steps?
Adding links to Instagram stories is a great way to increase conversions and organic engagement (and so are these questions you can ask with your Instagram story). It also makes it easier for your followers to access the content you want to share. Here are some easy steps on how to do it:
1. Open the Instagram app and tap on the plus sign.
2. This will bring up the option to create a new Story. Other options include creating a post, reel, or live video. Select Story.
3. Now, you can start creating your Story using all the amazing media at your disposal. This can include photos, videos, text, and more.
4. Once you're happy with your creation, it's time to add the link. Tap on the Sticker icon in the top row.
5. Type in the URL you want to share in the sticker's text box.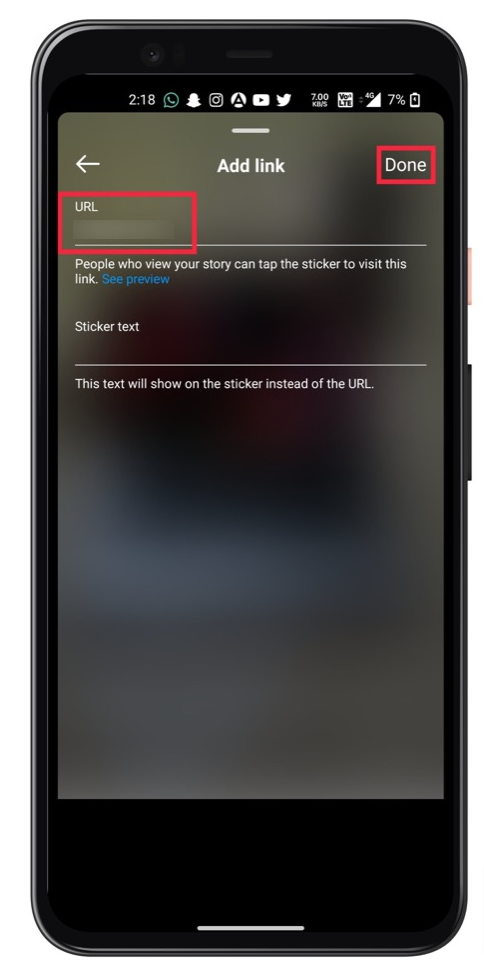 6. You can also add a call to action, such as "Tap to read."
7. Place the sticker on your Story and resize it as needed.
8. Tap to shuffle through the available color schemes until you find one you like. Some of the options include blue, black, white, and beige.
9. Once you're satisfied with everything, send your Story to your followers. And that's it!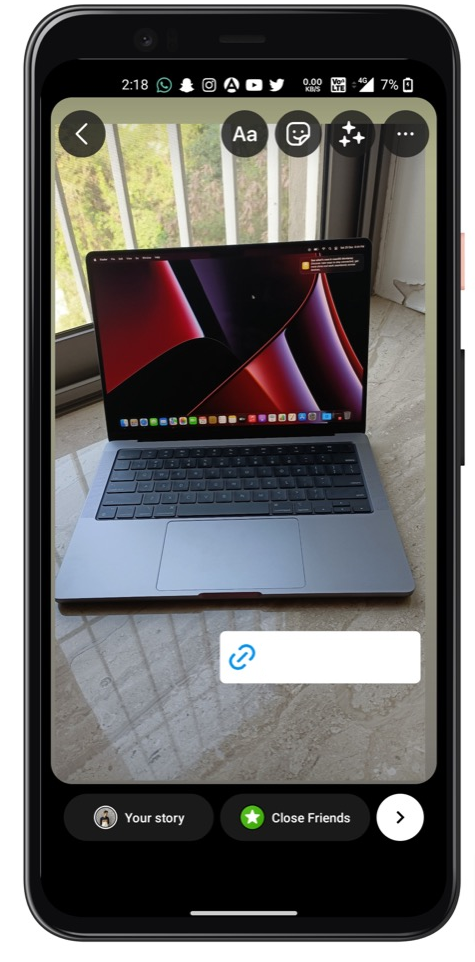 If you want to take your Instagram Story game up a notch, adding this link will help. It's simple!
Just follow these steps and get ready for an increase in conversions - or at least stay ahead of the competition while they're still figuring out what works best on their end too!
Instagram Swipe Up Feature And Story Link Stickers
When you swipe up on a person's Instagram story, it used to take them away from their feed and send them somewhere else.
Nowadays, we have the link sticker, which is like an easier-to-use version of swiping up!
Creating high-quality content that will capture your audience's attention can be challenging if you're not a professional photographer or social media influencer.
That's where Instagram stickers come in. These fun and versatile tools can help you add some personality to your posts and are also a great way to promote your brand.
When followers click your link sticker, it takes them away from the app straight to your web property!
How To Customize Your Sticker?
Looking to add a personal touch to your Instagram profile? A straightforward way to do this is to customize your Instagram link sticker.
Link stickers are a great way to help promote your business or website, and they can be easily customized to match your brand identity.
Here's how to get started:
Here's how it works:
1. Open the design app of your choice and create a sticker that is on-brand and visually pleasing, with a clear CTA (e.g., "Read more" or "Tap here!").
2. Create a PNG file with a transparent background and export it to your phone.
3. Move back to your Instagram Story draft. Add your custom sticker from your phone's photo album or files.
4. Now, place the custom sticker directly over your link.
5. That's it! You've now successfully customized an Instagram story sticker.
And lastly, have fun with it! There's no right or wrong way to customize a sticker, so get creative and experiment with different sayings and fonts. Happy IG-ing!
Who Can Access Link Sticker Features?
Anyone with an Instagram account can add links to their stories regardless of follower count. Instagram removed the requirement to have more than 10,000 followers to access the link sticker feature on Instagram Stories.
FAQs
Are There Any Follower Requirements For Sticker Link Feature?
No, there are no follower requirements for this feature! Any account with a verified phone number or email address can add a link to its story.
What Happens If I Remove A Link From My Story?
If you remove a link from your story, it will no longer be active, and people will not be able to access it.
It's important to note that links are only active for 24 hours, so even if you add a link back later, people will not be able to tap on it after that period has passed.
Can I Add A Link To My Story If I Don't Have 10,000 Followers?
Yes! Anyone can add a link to their Instagram story as long as you have a verified phone number or email address associated with your Instagram account.
How Do I Know If Someone Has Viewed My Story Link?
The number of people who have viewed your story with the link will be displayed next to the link sticker on your story.
Keep in mind that you can only see how many people have viewed your story, not who specifically has viewed it.
Do Links Expire?
Yes, links expire after 24 hours. So if you add a link to your story and someone doesn't view it within that period, they will not be able to tap on it.
how to add a link to instagram story in Conclusion
With the steps above, you should now know how to add a link to your Instagram story. Thinking about using this feature for your business? Great! Remember to keep your audience in mind and ensure the link you share is relevant to them.
For related reading, check out:
Want to learn step-by-step how I built my Niche Site Empire up to a full-time income?
Yes! I Love to Learn
Learn How I Built My Niche Site Empire to a Full-time Income
How to Pick the Right Keywords at the START, and avoid the losers
How to Scale and Outsource 90% of the Work, Allowing Your Empire to GROW Without You
How to Build a Site That Gets REAL TRAFFIC FROM GOOGLE (every. single. day.)
Subscribe to the Niche Pursuits Newsletter delivered with value 3X per week