77 Questions To Ask On Instagram Story to Help Engage With Your Followers
When you buy something through one of the links on our site, we may earn an affiliate commission.
Are you looking to up your Instagram game with engaging and interesting Story posts? Having great questions to ask on Instagram Story is a surefire way of capturing people's attention, inspiring conversations, and creating connections with your Instagram followers.
That's why we're here today - in this article, we'll provide you with some inspiration for questions to post on Instagram Stories that will help you engage with your audience's preferences no matter how many followers you've got! Read on for our top picks of interactive Instagram story questions that are guaranteed to help boost engagement on your Instagram page!
The Best Way to Use the Questions Feature on Instagram Stories?
Having an Instagram account offers brands and businesses many creative ways to connect with their followers, but one of the best means is leveraging its questions feature on Instagram Stories.
The "Questions" sticker feature lets you ask Instagram followers quiz questions and get answers to your post fast. This can help you build relationships with your audience easily and quickly. By using the Instagram Story Questions Sticker, you can now spark conversations with your Instagram followers and gather valuable insights into their thoughts.
When you ask questions on Instagram Stories, and your followers answer questions it can also be a great market research tool. You'll receive responses that help you learn more about what followers want from you. By incorporating an interactive element, you place your Instagram audience in the center of your content - crafting a captivating experience that helps to build lasting relationships.
When coming up with new ideas for Instagram Story Questions, remember that half of all Instagram users who engage with a brand's content on the stories platform have visited its website.
To genuinely link with your audience with the Questions Sticker, consider how any questions on Instagram Stories are applicable to your company when developing them. This will help establish a strong and meaningful connection between you and anyone viewing your Instagram account.
77 Instagram Story question ideas
Looking for a fun way to boost engagement with your audience? When you post questions via your Instagram Story, you create an interactive experience that people love to engage with!
Not only will asking your Instagram audience fun questions to answer on your stories help you learn more about them and what they like when you view responses, but it also encourages an open dialogue. Plus, if their friends chime in on the conversation too, you might also gain some new followers for your Instagram page.
8 Personality Instagram Stories Questions
People love to talk about themselves, so posing these types of questions on your stories for Instagram followers to answer can help create more engagement.
Which book has had the biggest impact on you and why?
Would you say you are an extrovert or an introvert?
What would your dream job be?
What does success mean to you?
If you could tell an 18-year-old you just one thing, what would it be?
What is the most useful advice you've ever received?
What is your biggest fear?
Name one thing that makes you unique.
8 Questions About Your Instagram
These types of questions can help you gain ideas about what kind of content your Instagram audience is most interested in. Draw inspiration from the answers on your Stories to create content in the future that will surely captivate them.
Which of my posts has most resonated with you?
What type of content do you prefer to see on my page?
What is one thing I could do better in terms of content creation?
Do you have any ideas for future Instagram posts?
Are there any topics you'd like to see us discuss more often?
What type of content do you want to see more of on my feed?
Which post of mine has been your favorite so far?
Who is your favorite Instagrammer?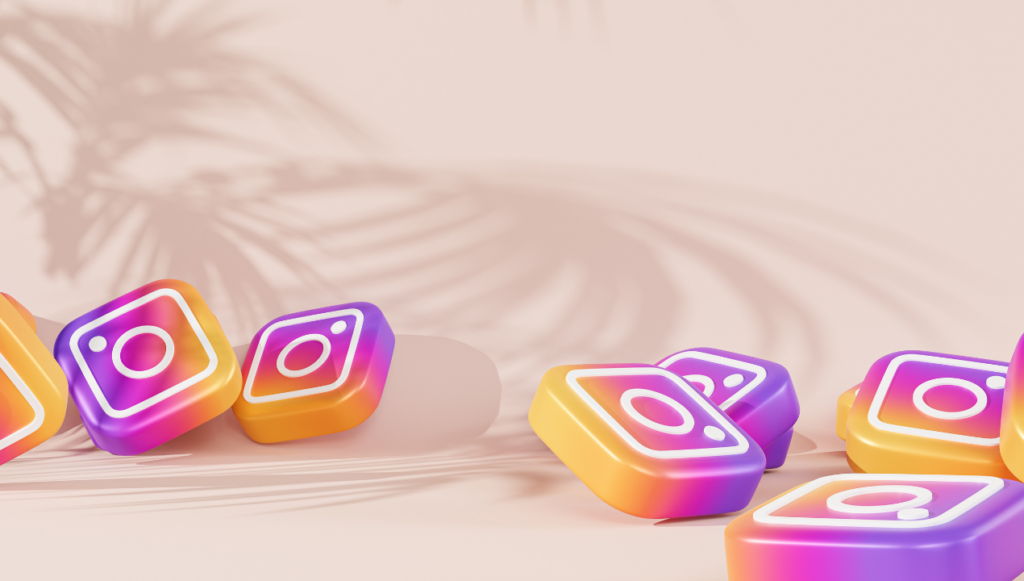 8 Instagram Questions About Your Business/Brand
Asking questions via Instagram Stories is an effective way to engage with your followers, learn more about them, and gain valuable insights into what they want from your business. Make it positive, and invite your Instagram followers to answer and share their thoughts with you!
What would you say sets our brand apart?
What do you think are some of our brand's biggest strengths?
How have our products or services made an impact on your life?
What one thing would you change about our products/services?
Which new services or products would you like to see?
What do you like most about our company?
What advice would you give us about how to grow our business?
Where did you first hear about this brand and what made you decide to follow us?
8 "Never Have I Ever" Instagram Questions
These types of questions - inspired by the classic game "Never Have I Ever" - are great to ask on Instagram and will get your followers talking.
Never have I ever eaten sushi.
Never have I ever visited another continent.
Never have I ever gone camping.
Never have I ever been late for an appointment.
Never have I ever attended a music festival.
Never have I ever had a pet.
Never have I ever ridden on a roller coaster.
Never have I ever stayed awake all night playing video games.
8 Questions About Hobbies and Interests
These questions are ideal to ask on Instagram to engage with your followers, learn more about their interests, and help them connect with people who share similar passions.
What's your favorite thing to do in your free time?
What hobby have you recently picked up?
If you could master any skill, what would it be?
Are there any hobbies you've wanted to try but haven't yet?
Do you have any collections?
What's the craziest thing you've ever done?
Do you have any hidden talents?
What would you say is the best way to unwind after a long day?
8 General Knowledge Instagram Questions
These types of questions can help your Instagram followers learn something new and spark conversations.
What is the name of the longest river in the world?
Who was the first female president of a country?
How many continents are there in the world?
Name one species that are currently endangered.
What is the capital city of India?
What is the highest mountain in the world?
How many moons does Jupiter have?
What is the atomic number of Carbon?
10 Icebreaker Questions for IG Stories
These types of questions are great for sparking conversation and inspiring fun and creative responses from your Instagram followers.
If you could have any superpower, what would it be?
What's the best movie you've seen recently?
What's your favorite food to cook?
Who is one celebrity you admire and why?
Name three things you can't live without.
If you could travel to anywhere in the world, where would you want to go?
What has been the proudest moment of your life so far?
Name one thing that always makes you smile.
What aspect do you enjoy most about your job?
What is one thing you want to accomplish this year?
10 Funny and Lighthearted Instagram Story Question Ideas for your Followers
These questions help create a fun and lighthearted atmosphere on your Instagram feed.
If you could have any animal as a pet, what would it be?
What's your favorite TV show?
What's the most embarrassing thing that has ever happened to you?
What's your go-to dance move?
What's the craziest thing you've ever eaten?
If you could time travel, which era would you go to and why?
What's your spirit animal?
What's the best prank you've ever pulled off?
If you could choose to have any superpower, what would it be?
What's your favorite movie?
9 Instagram Story Questions About Dreams, Goals, and Aspirations
These types of questions in your IG Stories can help your followers reflect on their lives and focus on their dreams and ambitions.
Name one thing you want to accomplish in the next five years.
If money was no object, what would you do with your life?
What motivates you to keep going when things get tough?
What are some of your short-term goals?
What recent event has inspired you to set a new goal?
If you could do anything in the world, what would it be and why?
What is one dream that you have yet to achieve?
Which do you believe in - luck or hard work?
Name one thing that scares you but also excites you.
How to Use The Instagram Questions Sticker
The Instagram Story Questions Sticker is a great way to engage your followers and share their thoughts on topics you're discussing.
When you get a good question idea:
To access Your Story on Instagram, find the Your Story icon in the upper left corner of your screen.
Snap a photo with your phone's camera, or select one directly from your photo roll. You can even use a grid layout if you want to use more than one photo.
Once you've selected your photo, locate the Instagram story Stickers icon in the top right-hand corner of your device to open the sticker tray.
Find the Instagram Questions Sticker icon and tap on it.
Type your question and drag the question box to the best position on your photo for maximum impact.
Once finished, simply tap "Done" and select "Your Story."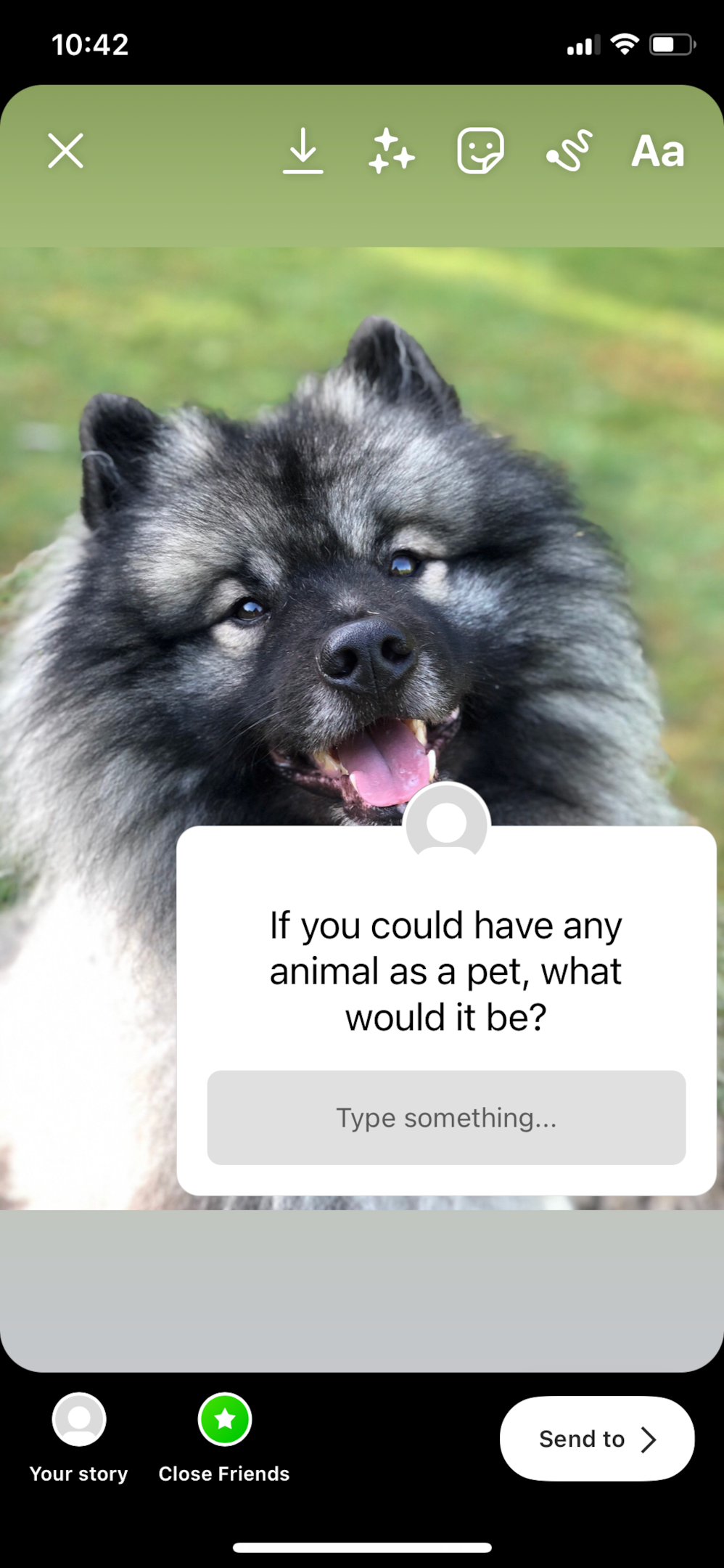 When followers answer your question on your Instagram story, share any interesting answers you see. Review each individual response you receive from Instagram followers and use their ideas as inspiration for posting next time!
Remember to thank your Instagram followers for their answers to your post and make sure they know that their ideas, feedback, and comments are valued.
To learn more about maximizing your earnings on Instagram, check out our full article on Instagram affiliate marketing.
Wondering Where You Can View All The Answers Your Question Has Received?
To locate your responses to your IG story Questions, simply check out your own Story. At the bottom left of the corner, where you can see how many people have watched it, click on that to view all responses to your post.
When tapped upon, a new window will open up highlighting who viewed the Story and any answers or comments they've added in response to your question. You can click on the Share Response button to broadcast interesting responses to your Story.
Summing Up
Asking questions on Instagram Stories for your target audience to answer is a great way to get more engagement, gain followers, build relationships, and generate leads.
You can ask questions using the Question sticker, Polling sticker, or by asking multiple questions in one Story post.
Whether you want to get to know your Instagram followers better or just have some fun conversations, this article has given you lots of interesting and creative question ideas that you can use to start a conversation on your Instagram Story.
Be creative and mix things up on your Instagram Story. Use the Questions Sticker on Instragram to post fun or lighthearted questions, get to know your audience better with personal questions, or ask thought-provoking questions about dreams and aspirations. Besides the Instagram Question Sticker, you can also easily try a quiz sticker, poll stickers, and get creative with the emoji slider to collect feedback on your Story.
Regardless of your question type, Instagram Stories is an excellent platform for sparking meaningful interaction with your audience!
Start asking questions with the Instagram Question sticker today and see how posting using the questions feature can help you grow your community. Also, don't forget to use relevant hashtags (see our Flick review) and tag friends in your Instagram Stories to increase visibility! Good luck. :)
Want to learn step-by-step how I built my Niche Site Empire up to a full-time income?
Yes! I Love to Learn
Learn How I Built My Niche Site Empire to a Full-time Income
How to Pick the Right Keywords at the START, and avoid the losers
How to Scale and Outsource 90% of the Work, Allowing Your Empire to GROW Without You
How to Build a Site That Gets REAL TRAFFIC FROM GOOGLE (every. single. day.)
Subscribe to the Niche Pursuits Newsletter delivered with value 3X per week