How Much Traffic Does a Website Get? (7 Free and Paid Ways To Spy On Your Competitors)
When you buy something through one of the links on our site, we may earn an affiliate commission.
Website traffic is the lifeblood of any website.
Without it, all that beautiful content you've spent hours creating will sit idly by, while your potential visitors flock to sites with more domain authority, better back links, and — dare I say it — better content.
While understanding your own web traffic is important, it's just as vital to know what kind of website traffic the competitors in your niche are getting as well.
There are both paid and free ways to determine this, with the former obviously being superior in terms of data collection and interpretation.
Still, if you're short on cash, there are several ways -- using both free and paid tools -- to guesstimate another website's traffic for free.
---
Paid ways to check website traffic
The main advantage to paying for website auditing tools is the range of services and the accuracy of their reporting. Some tools will give you a whole suite of features, while others will do one thing and do it very well.
SEMRush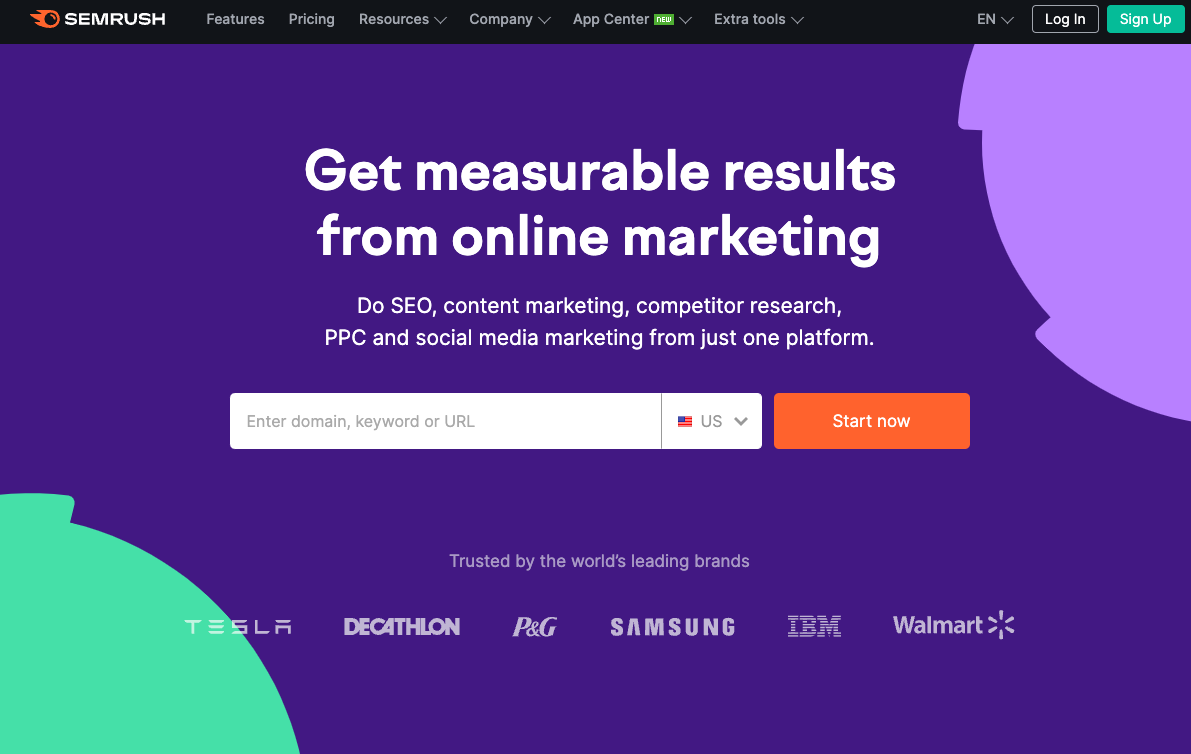 One of the biggest names in search engine optimization (SEO) software, SEMRush bills itself as an entire suite of tools — a sort of Swiss Army knife for any digital marketer. Some of their most popular tools include keyword research, gap analysis, backlink audit and outreach, and full website audits.
For good measure, a social media scheduling tool is thrown in as well.
Despite its focus in a variety of areas, SEMRush has a pretty robust traffic checker. You simply input a competitor URL, and SEMRush will show you a detailed breakdown of their website traffic sources. You can see historical data, distribution by country, and even the most valuable keywords they rank for on their website
At the top of the traffic report are visuals displaying bounce rate, visit duration, and a few other key metrics. These are especially important if your monitoring an e-commerce or affiliate site.
The more expensive the plan, the more features you have, such as bulk traffic analysis and more in-depth reporting.
---
Ahrefs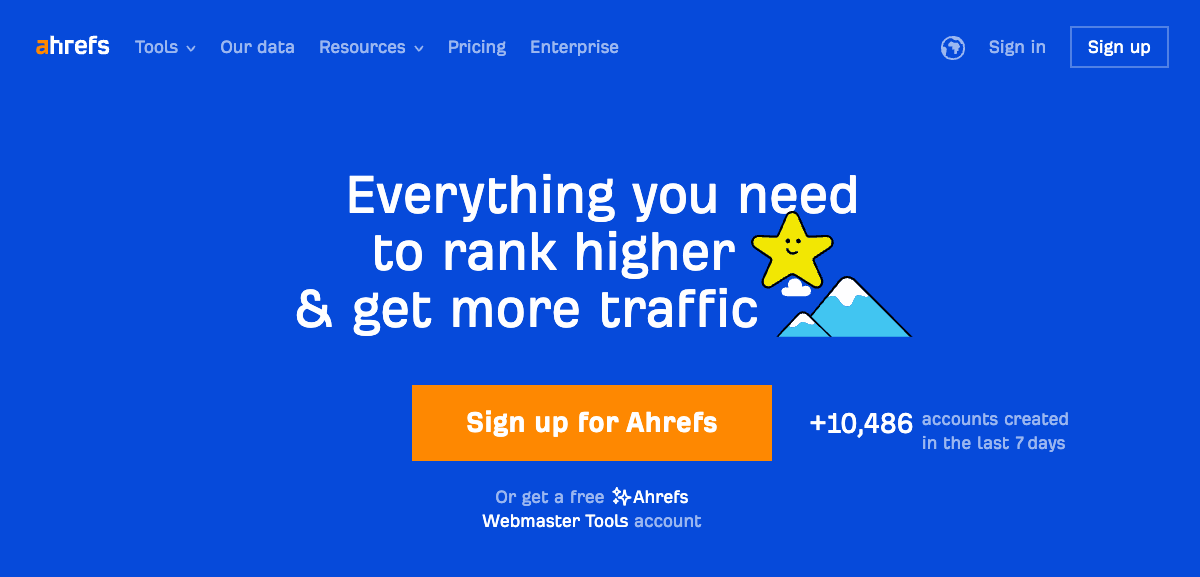 The other behemoth in the digital marketing space is Ahrefs. The major difference between Ahrefs and every other tool on the market is that Ahrefs has a very narrow focus -- keyword research -- with an auxiliary emphasis on providing other SEO tools.
But don't sleep on its traffic estimation tool. Despite boasting a hefty price tag, Ahrefs is an incredibly robust tool that delivers data more accurately than most. Ahrefs may not be as user-friendly, but it still doesn't require an advanced degree to know how to use it.
Like SEMRush, you simply input a competitor's URL into Ahref's dashboard, and it'll spit out a variety of information. Organic traffic, domain authority, most relevant competitors, along with other relevant info.
You also receive a good amount of historical data but noticeably lacking is any kind of information stemming from social media.
---
SerpStat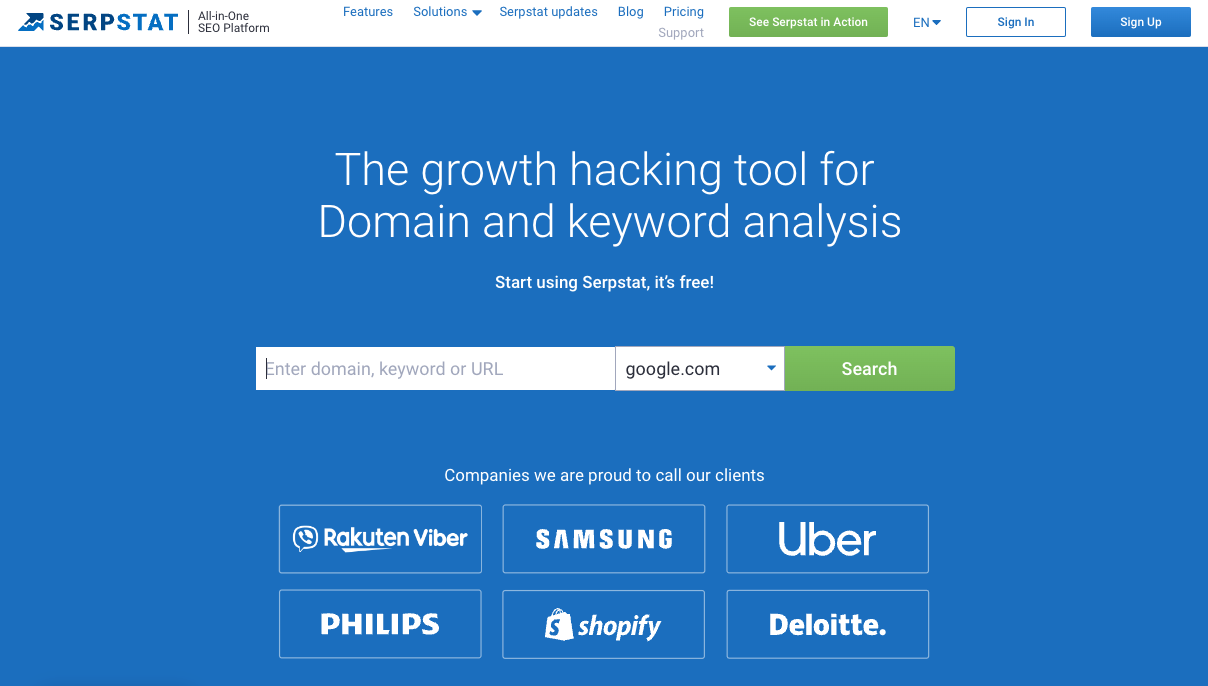 SerpStat used to be just a simple keyword research tool but now has a variety of resources, making it an all-in-one website analysis tool. Historical data is at your fingertips, as are bank leak tools, rank tracking, and a full site audit.
It's also very user-friendly -- much more so than the previous two on this list -- making it a perfect beginner's tool. A standard traffic report includes both organic and paid keywords that drive traffic to the website, as well as the average number of visitors per month, and most visited pages on the website.
---
SimilarWeb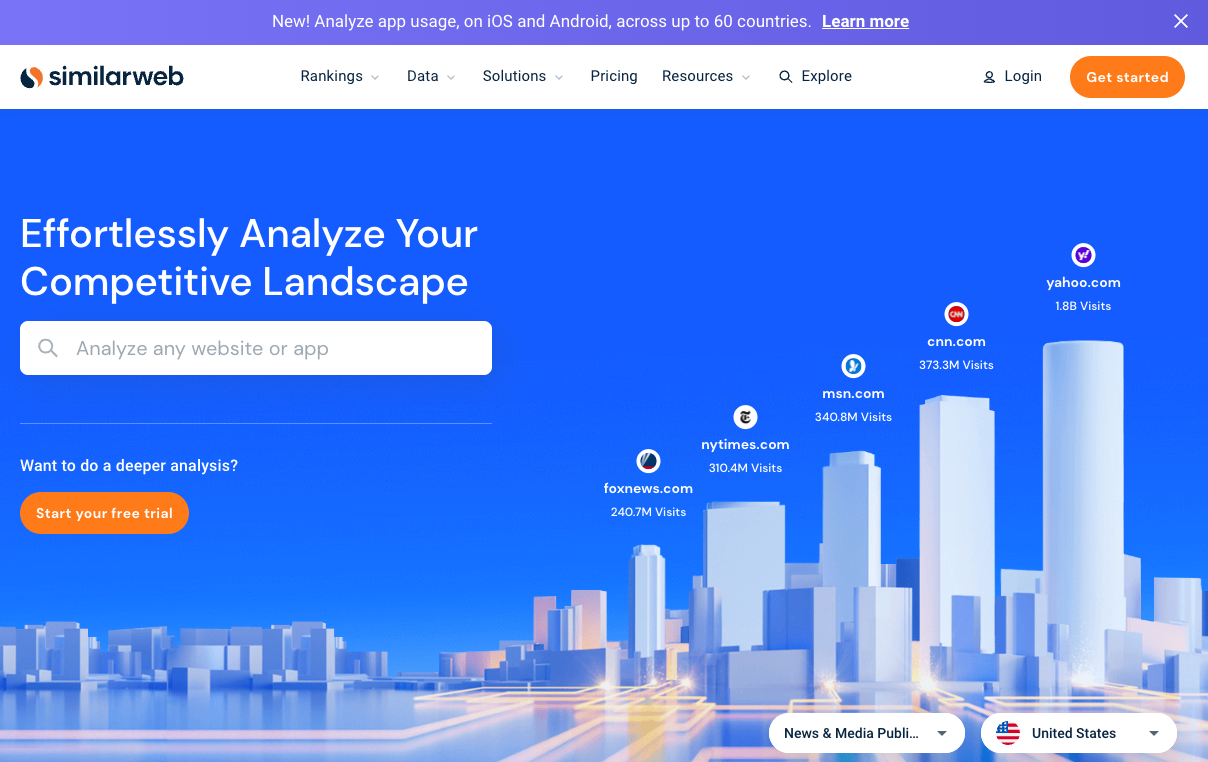 If all you really need is a website traffic checker, it's hard to go wrong with SimilarWeb.
While you'll definitely get an analysis of overall website traffic (even broken down by country), you also receive information like bounce rate, pages viewed per visit, top traffic sources, and visit duration.
To make yourself even more competitive, you can also learn key data about the audience – what sites they visit, referral sites, and other competitors you may not be aware of.
---
Free ways to check website traffic data
If you're determined to not pay for SEO software, there are other ways in which you can estimate the website traffic. Keep in mind that not every bit of info will be free, as many website owners pay for privacy protection.
Interestingly enough, one of the best ways to get key competitor data is by using website valuation tools. Owners who may possibly be interested in selling their sites will want to know how much it's worth, but that number is dependent on key metrics such as traffic statistics and rankings.
You may only get a cursory overview of the website, but these methods should provide enough info for you to get a good idea of your competitors' activities.
StatShow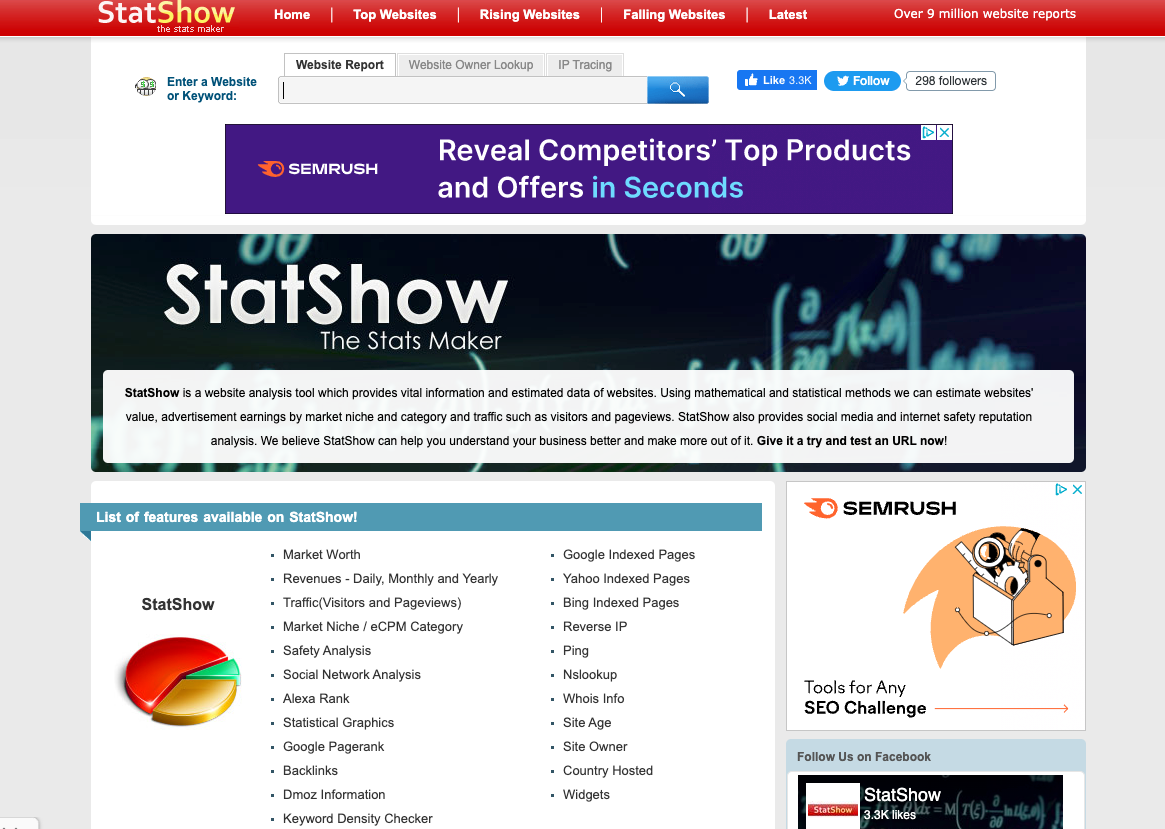 For a free tool, StatShow is surprisingly robust. Within seconds, you can determine a website's Alexa rank, site age, owner and expiration date (as long as it's not hidden).
Of course, you also have the estimated website value, but on the same page, you'll be able to see the daily page views, daily visitors, and daily ad revenue.
The interface is admittedly outdated and leaves a lot to be desired aesthetically, but it still provides a ton of value for information you don't have to pay for.
---
Worth of Web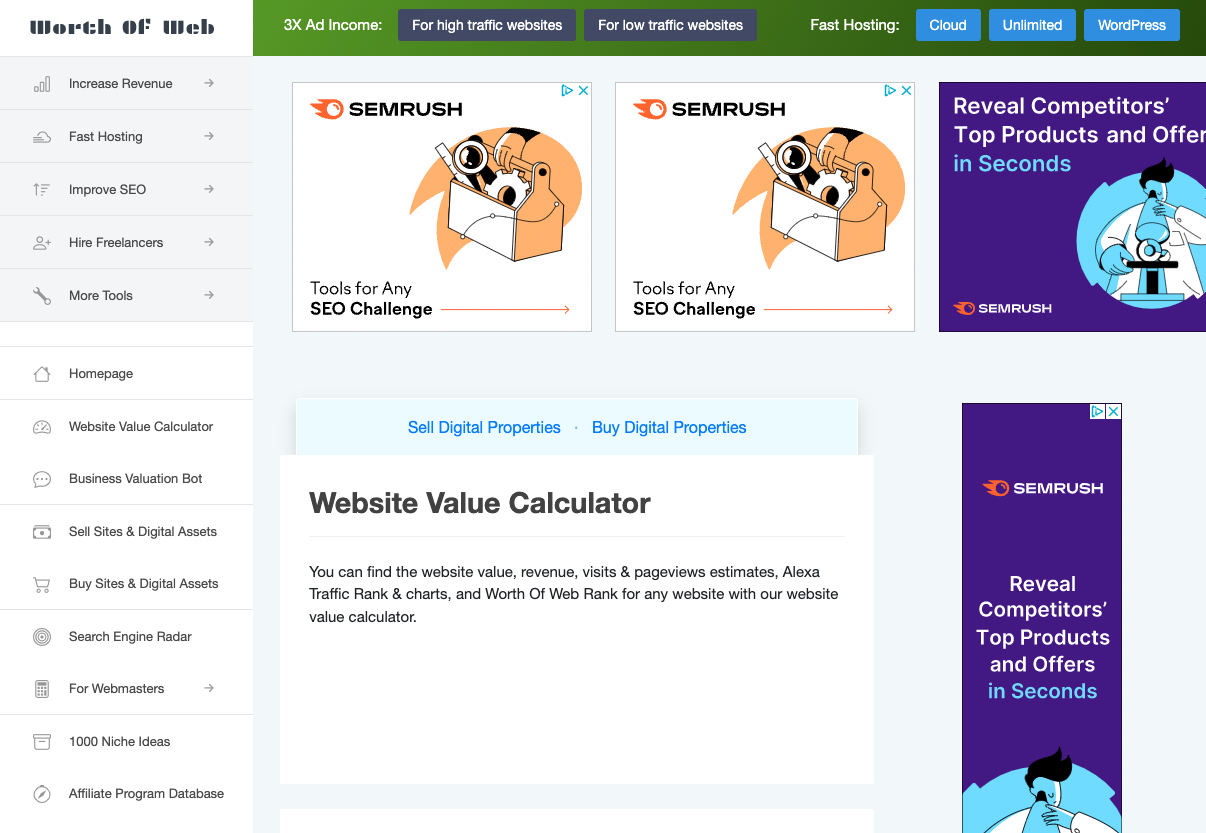 Another website evaluation tool, Worth of Web provides detailed reporting including estimated revenue, web traffic, and even social media information. If the information is public, you also receive the domain registrar and hosting information.
What you're really after though is website traffic; thankfully, Worth of Web can provide that too. In addition to the above information, you also have a quick rundown of estimated visits, page views, and Alexa ranking.
One word of advice: if you plan on using a website evaluation tool to glean information about your competitors, use more than one. Both Worth of Web and StatShow (among others) will have their own methods of analysis. Use as many resources as you can to get the most accurate picture possible.
---
Look for an "advertise with us" page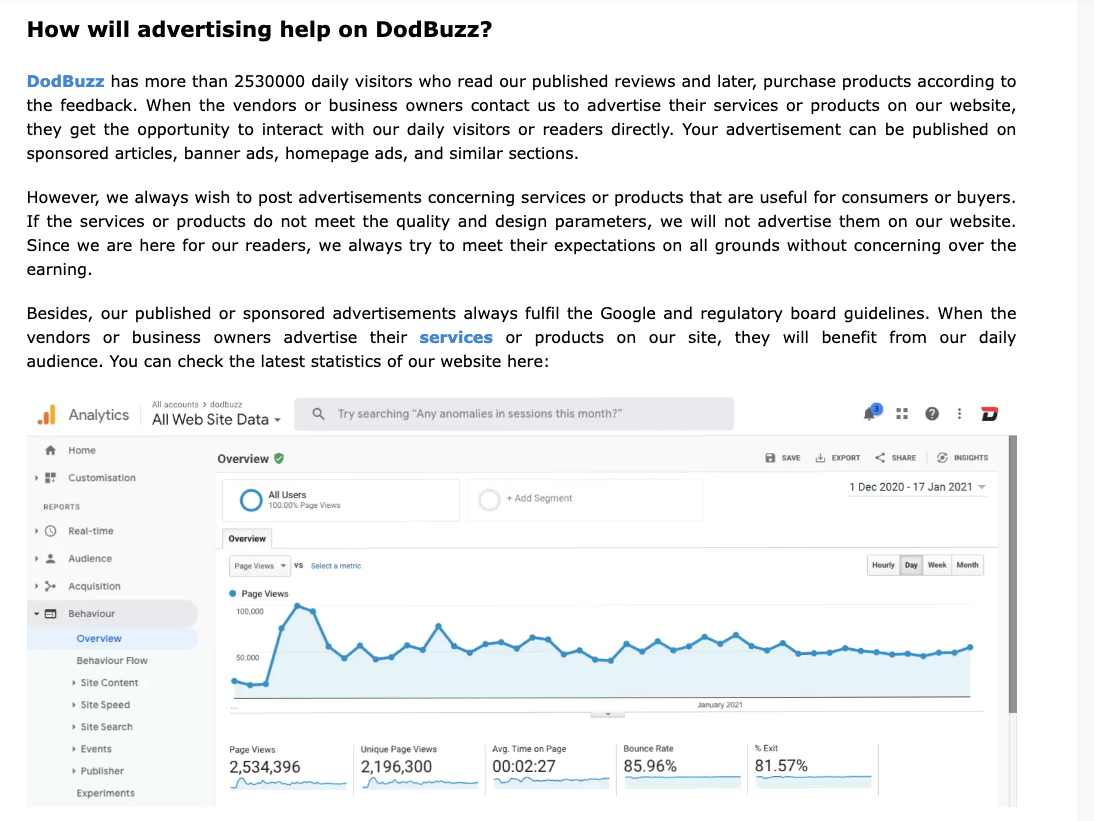 If you're lucky, some websites will just give you valuable competitor data outright. Most websites get asked for this information so often by potential advertisers that they just declare it on their site. All you have to do is look for it.
In order to bring it up, put the URL into Google along with the phrase "advertise with us" or something similar. Try a few different iterations to see if the information is accessible.
The info that you receive will most likely be intentionally broad. For instance, some other websites may brag that they have "over 15,000 subscribers" on their email list, whereas others say that their website receives between 5,000 and 20,000 visits a day. That leaves a lot of gray area, but at least you have a starting point.
And before you think that is just the bigger sites that advertise this information, check smaller bloggers to see if they mention it as well. You may be surprised how willing people are to share their information.
Alternatively, you could always just ask the site owner for their website traffic. If they don't feel threatened by you — or if they're interested in a potential collaboration — they might be much more open to sharing data.
---
Types of Website Traffic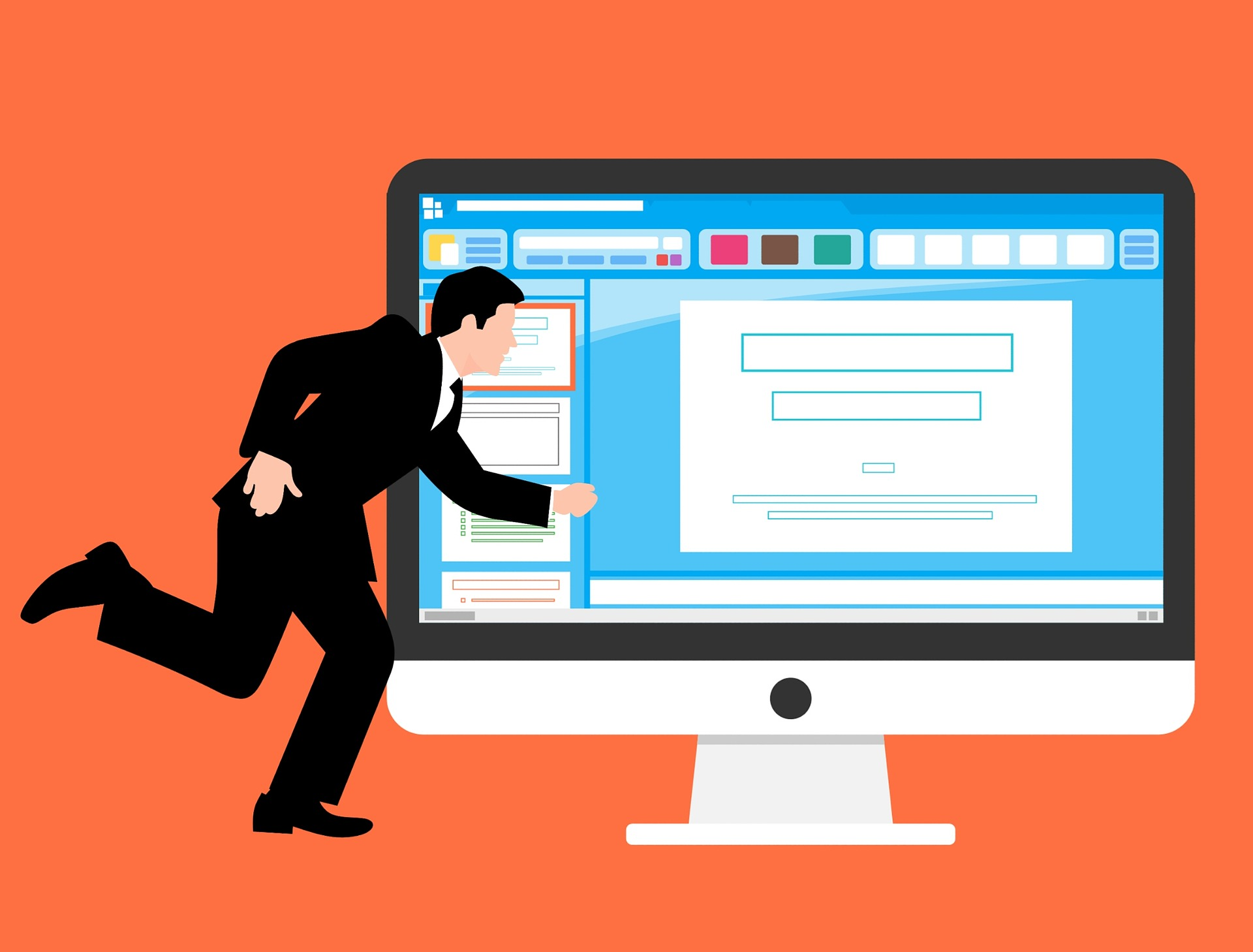 Despite what you may think, not all website traffic is created equal.
That's not to say that you should turn your nose up at the way people find you, but there are a few you should definitely pursue over others.
Organic and referral traffic have the ability to grow exponentially, while direct traffic can sometimes be higher converting. Paid traffic, on the other hand, is like a spigot: You can turn it off and back on anytime you want.
For the most complete picture of your competitors' strengths, you should think about how these work together to achieve your online goals.
Direct
Direct traffic is just like it sounds. Someone will input your exact URL into the address bar and access your site "directly."
While this type of traffic can be very valuable in terms of converting returning customers, it says next to nothing about your website's online visibility. Moreover, some of this website traffic can actually be inadvertent, since a significant amount of people may visit your site by accidentally typing in the wrong URL.
At its core, direct traffic is an indication of your audience's loyalty. They've already made their decision to come to you, and your only job is to capitalize on that attention.
Organic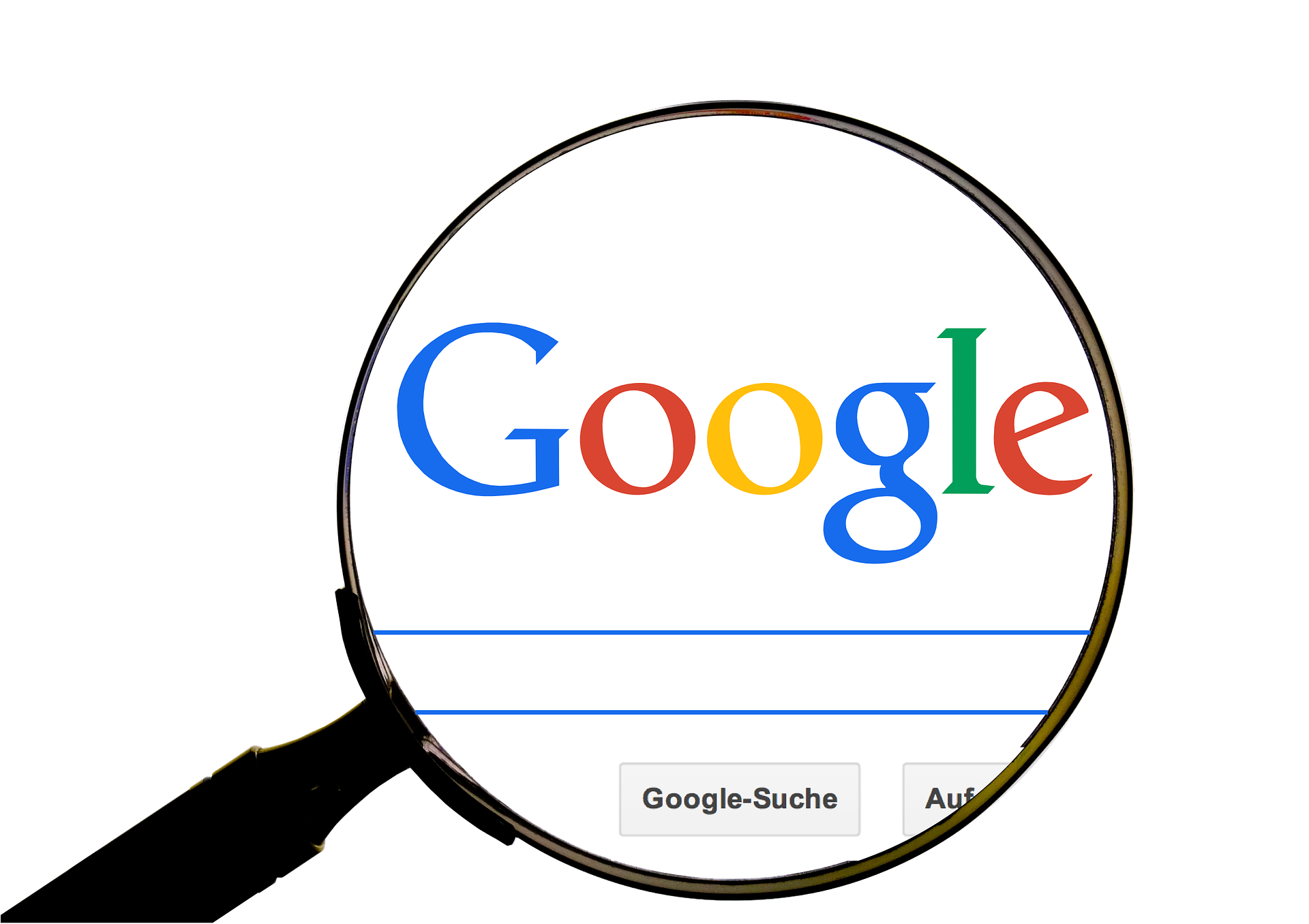 Since it's free, most digital marketers focus on increasing their organic search traffic is much as possible. These are people that come to your website directly from the search engine results page (the SERPs), instead of through an external link or a paid advertisement.
Organic traffic is usually the best indicator of domain authority, as well as the strength of your content marketing.
In a lot of ways, organic traffic is much more valuable than any other type of website traffic, since it tends to grow over time.
Referral
If a customer finds your website through a social media page or an external link on somebody else's website, that's referred to as referral traffic. It can also be an indicator of your page authority, since backlinks are usually posted because they're deemed trustworthy.
You can increase this by performing manual link outreach, but the best method is to simply create high-value content optimized for search engines. This will not only increase your referral traffic, but as your page ranking goes up, your organic traffic will increase as well.
Paid
New websites that are trying to get off the ground benefit a lot from paid traffic. Ideally, this should never be the sole source of traffic for your website — especially in the most competitive niches — but they are a great way to augment your existing digital marketing strategy.
Traffic you buy only arrives after people click on an ad from a social media ad or a display network. Google ads are another example of this, as are YouTube display ads.
When targeted correctly, they can be extremely valuable. However, you have to work out the conversion rate against your budget to see if it's worth your while.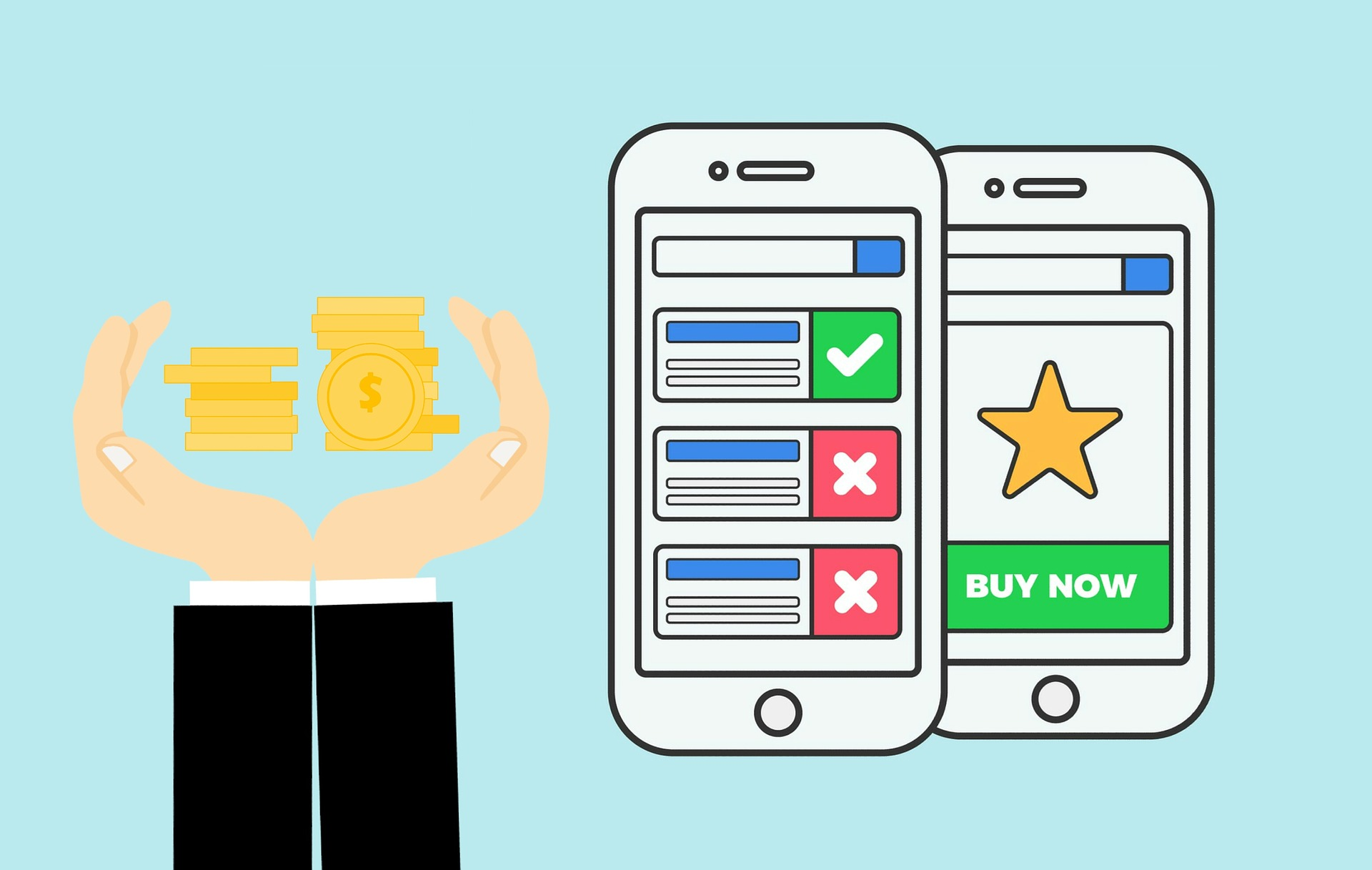 If you notice that a website is generating a ton of traffic through paid advertisements, that usually means that other sources of traffic are not as strong. Or, it could also mean that they have an enormous financial backing. One presents a good opportunity to exploit, while the other may force you to reevaluate your strategy.
What is the importance of website traffic?
To some, website traffic may be nothing more than a vanity metric. After all, a website traffic checker will only tell you how many people are visiting your site; it tells you next to nothing about the numbers that impact ROI, such as conversion rate, CPC, or even click through rate.
For all you know, they just happened to stumble on your site and poke around a bit.
Traffic is important because it provides that top-of-funnel number that impacts everything else. The more people see a website, the more potential customers you have. Or clicks on your affiliate links. Or "add to carts" on your e-commerce store.
Even without the financially-based conversion metrics, traffic can also be a good indicator of potential lead generation and relationship building with your target audience. Does your content even resonate with them? Are they signing up for your mailing list because they want to hear more?
Without web traffic, you have no understanding of your real authority in the marketplace. Dominate the traffic game, and you can rest assured that you have a voice in your industry.
Should I check my competitor's website traffic?
Only if you want to remain competitive.
Sure, some websites are active only because the owner is looking for a place to store their thoughts. If you are serious about reaching an audience and generating a side income, knowing the other players that are vying for your audience's attention is critical.
When you know your competitors traffic numbers, you can see what keywords they're ranking for. You also know what kind of content works best (along with what kind of content they're developing), who is linking back to their site, and how well their paid and referral traffic sources are doing.
Competitor traffic answers the question of what's working today and how you can implement it in your own website.
How much traffic should my website get?
It's impossible to issue a hard number for every single website when it comes to estimated traffic. Generally speaking, the more traffic you get the better. Keep in mind there are some hyper-focused niches that may only generate a few thousand hits a month. There's nothing wrong with that, provided you're reaching your goals.
In order to determine your ideal traffic, there are few things you should consider:
Industry: How broad is your potential audience?
Content Production: Do you have the capacity to churn out enough content that will make you competitive?
Monthly Search Volume: Is there any demand for the content your website produces?
Niche Competitiveness: Are you realistically able to compete with the resources you have on hand or will you need to adjust your strategy?
It's best to identify a goal that is realistic, then determine a publishing cadence that works for you. Consistency and quality are the keys to developing a good traffic strategy.
Conclusion
How much traffic does a website get? As cliche as it sounds, the answer is "as much as you need."
It may seem frustrating to constantly grow your site and still see that your competitors rank above you, but don't be so focused on competition that you lose sight of your audience. With a devoted group of followers, your business goals should take care of themselves, provided you continually try to improve and maximize your current capacity.
Want to learn step-by-step how I built my Niche Site Empire up to a full-time income?
Yes! I Love to Learn
Learn How I Built My Niche Site Empire to a Full-time Income
How to Pick the Right Keywords at the START, and avoid the losers
How to Scale and Outsource 90% of the Work, Allowing Your Empire to GROW Without You
How to Build a Site That Gets REAL TRAFFIC FROM GOOGLE (every. single. day.)
Subscribe to the Niche Pursuits Newsletter delivered with value 3X per week