How Does Twitter Make Money? [Examining Their Business Model]
When you buy something through one of the links on our site, we may earn an affiliate commission.
Did you know that Twitter makes money every time you tweet? It's true!
The Twitter business model is based on selling access to its users' attention.
By monetizing its platform, Twitter generates revenue even though it doesn't charge its users anything to use the service.
So, how does Twitter make money? Let's take a closer look at the company's revenue model.
How does Twitter make money: Breaking Down the business model
Twitter is a free platform for users to share their thoughts and opinions with the world. However, this comes at a cost for Twitter. The company must spend money on data storage, bandwidth, and employee salaries. So, how does Twitter make money?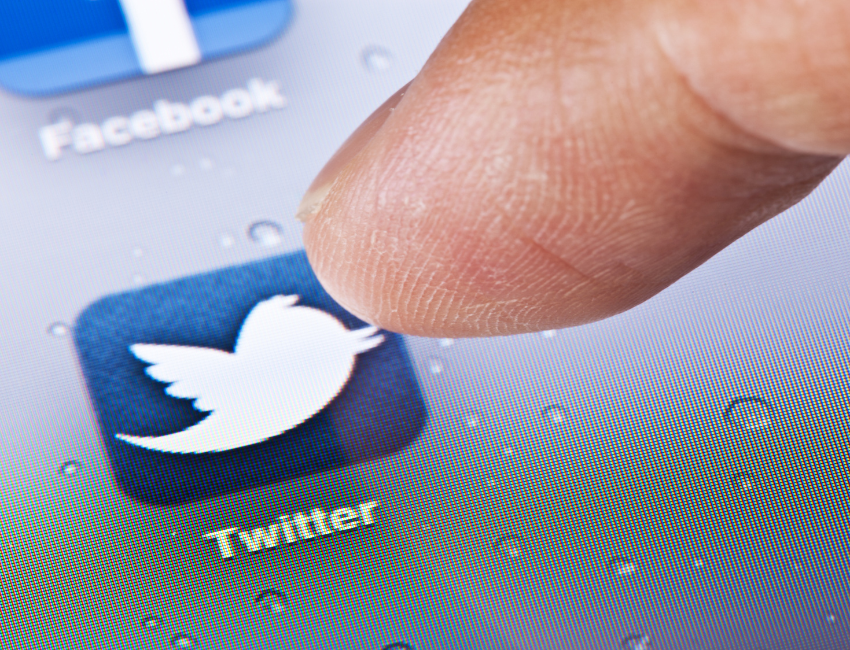 The Twitter business model consists of advertising and data licensing:
Advertising. This constitutes the most significant component of Twitter's revenue - approximately 86%.
Data Licensing. Twitter makes 14% of its revenue through data licensing by providing paid access to data that it collects about its users and their preferences. This data is precious for companies who want to target consumers with ads and products. The potential for growth in this area is enormous as more and more companies realize the importance of data in understanding and reaching consumers.
Advertising Services
Twitter offers three types of advertising services: promoted tweets, promoted accounts, and promoting a trending topic.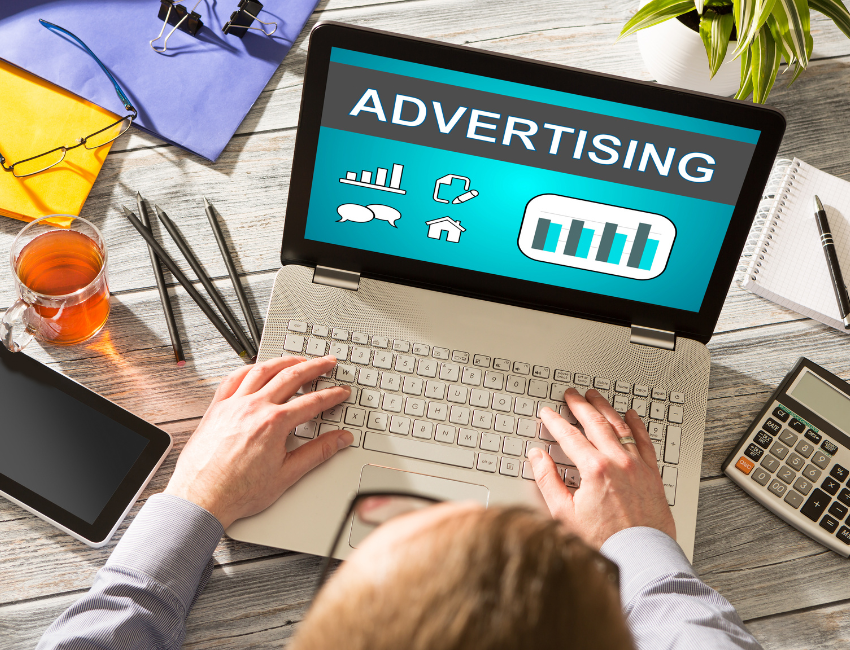 Promoted tweets
Promoted tweets are paid for by a brand to appear front and center on users' timelines. These promoted tweets are typically targeted to users based on their interests, likes, and dislikes so they are more likely to be interested in the advertised product or service.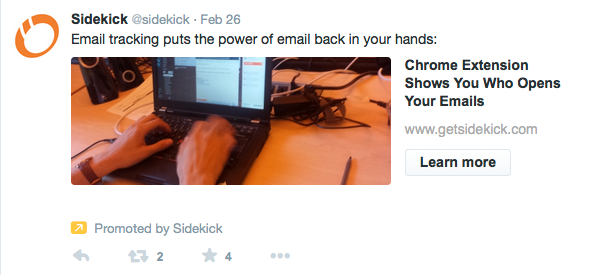 Promoted accounts
Promoted accounts are accounts that a brand pays for to be featured in the "Who to follow" section of Twitter (usually showcasing some of the "best" twitter accounts). They appear in users' feeds based on their interests, demographics, location, and overall activity on Twitter. This helps brands build a community of curious users about their products or services.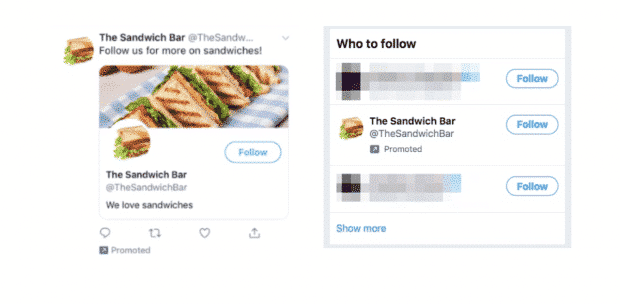 Promoting a trending topic
Twitter's trending topics are a curated selection of the most popular topics on the platform at any given time. They can be promoted as part of Twitter's advertising services and are a great way to capture the attention of Twitter users interested in the latest hot topics.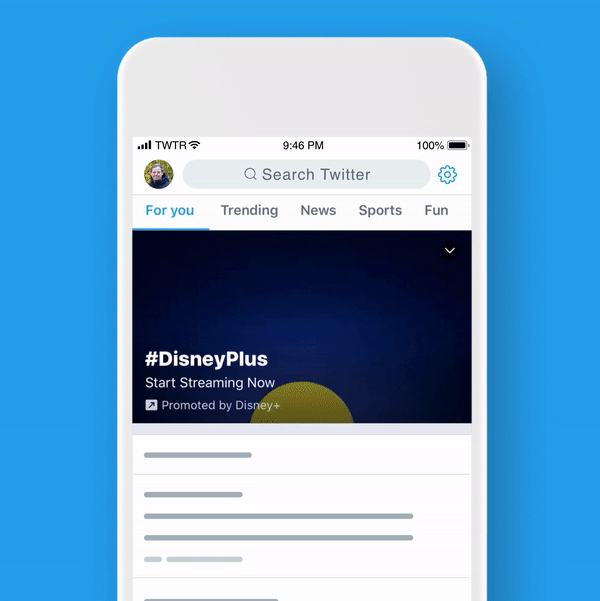 An example of a current trending topic on Twitter is #crypto. This hashtag has been used more than a million times in a given week as people worldwide discuss their fascination with cryptocurrency and blockchain technology.
Promoting this trend could help you reach a large audience of engaged users interested in this topic.
Twitter's advertising platform is unique because advertisers only pay when their ads are clicked on or retweeted.
Twitter advertising is a pay-per-click (PPC) system where advertisers pay for each click on their ad. This can be a great way to ensure you're not spending money on ads that no one sees.
Go here to learn more about the Twitter Ads pricing model.
The PPC model encourages advertisers to create content that is both engaging and relevant to users. Additionally, streaming video ads allow content providers to reach a specific target group on the platform more accurately.
Live streaming and on-demand video are features that help providers enhance their reach and global user engagement.
Data Licensing
Twitter also makes money from data licensing. This means businesses pay to access historical and real-time data from the daily flow of tweets.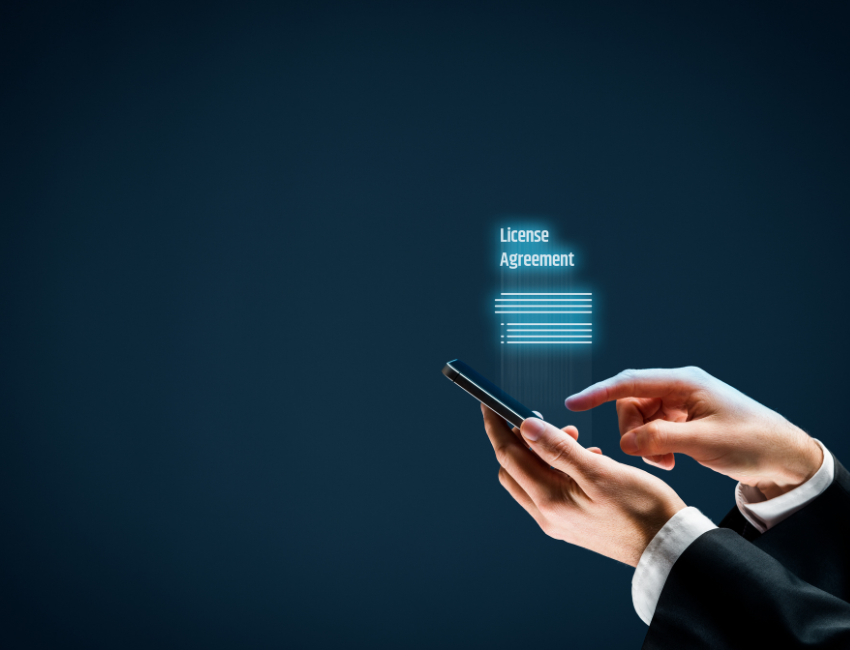 This data is valuable for understanding consumer behavior, tracking trends, and more.
This data also extends beyond the big corporate marketing and advertising world. Researchers, governments, and journalists all find value in Twitter's data.
For example, after the devastating floods in Indonesia, Twitter provided critical information to rescue workers and volunteers through its data licensing services.
The company was able to share tweets from people in the area affected by the floods and from official sources like government agencies and aid organizations.
First responders used this information to help coordinate rescue efforts and get help to those who needed it most.
Privacy Concerns With The Twitter Business Model (Data Sharing Business Model)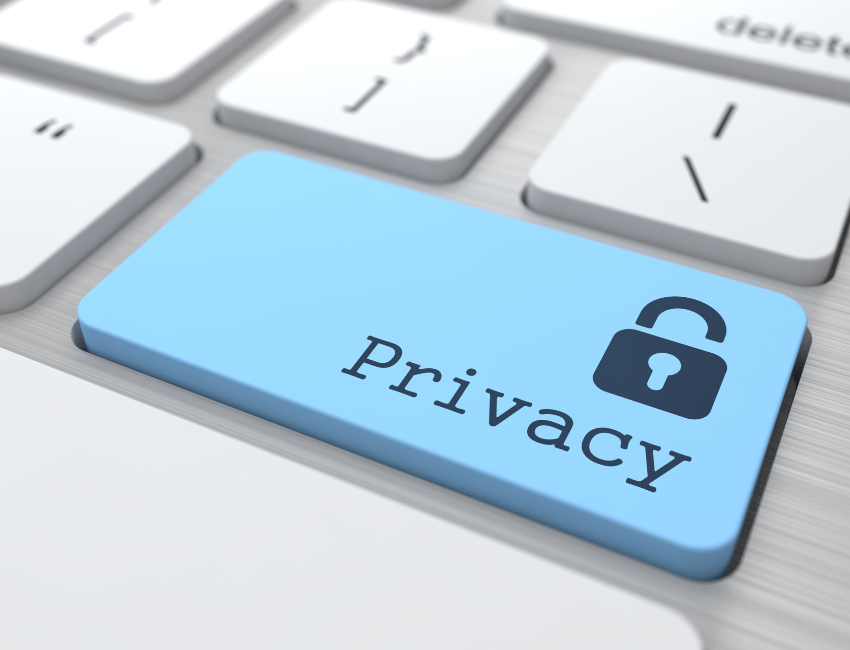 In recent years, social media has come under fire for various reasons. One of the most controversial topics is the issue of privacy.
With millions of users sharing intimate details of their lives on sites like Twitter, there's no wonder there is growing concern over how this data is being used.
While Twitter has always been transparent in collecting and selling user data, it has only recently been scrutinized for its data licensing business model. This model allows third-party data partners to access Twitter's vast trove of user data, raising serious privacy concerns.
Users should be aware that when they share personal information on Twitter, they are also making this information available to businesses. As a result, they should be cautious about what they share and consider whether the benefits of using Twitter are worth the risks to their privacy.
Key Metrics Twitter uses to monitor efficiency and growth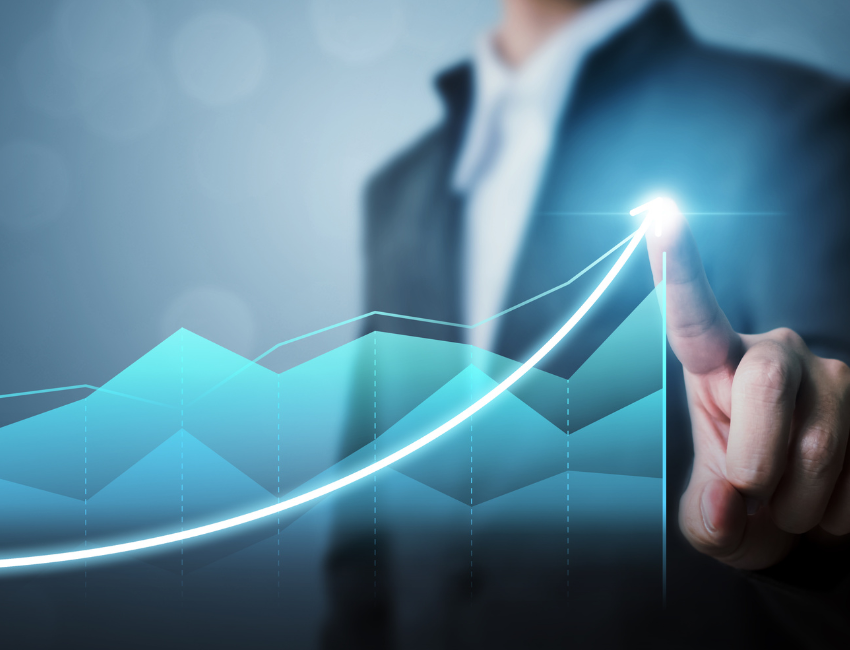 Twitter's valuation and growth estimates depend on average monetizable daily active users (or mDAU). In other words, they're counting on people logging in and using Twitter daily. The more people who use Twitter, the more valuable it is. So far, so good. But what exactly counts as "using" Twitter?
According to Twitter, anyone who logs in or is otherwise authenticated accesses Twitter on any given day. That includes people who use twitter.com, Twitter applications that can show ads, or paid Twitter products like subscriptions. In other words, anyone who interacts with Twitter on any given day.
So why does all this matter?
Because the more people who use Twitter, the more money Twitter generates from ads and other monetization strategies. And that's ultimately what drives its valuation and growth prospects.
Challenges Faced by Twitter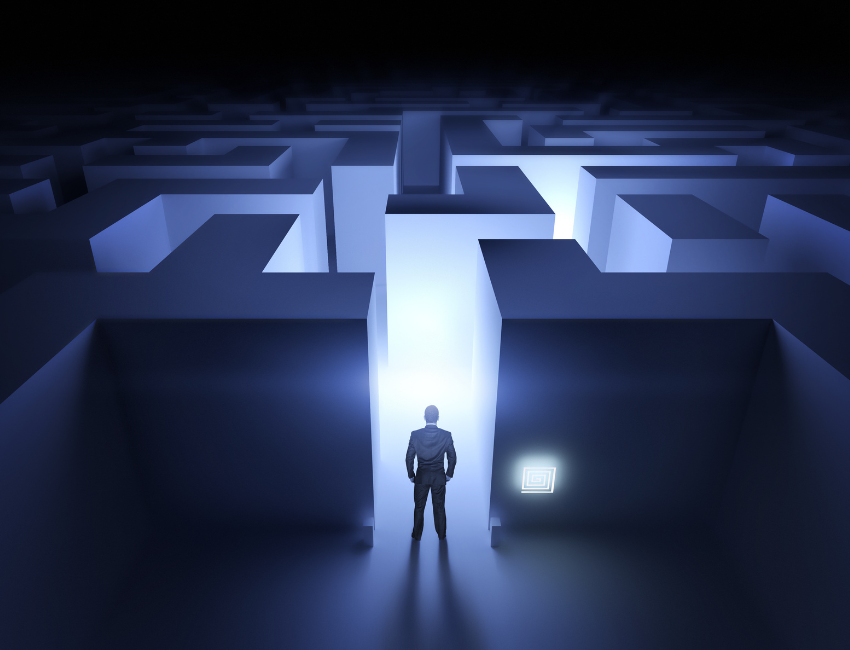 Twitter is no stranger to challenges. These include privacy concerns over data sharing, pandemic-trimmed advertising budgets, and the need to increase user engagement and grow its user base. Let's take a closer look at each of these challenges:
Privacy concerns over data sharing
Twitter has come under fire for its privacy practices, with critics alleging that the company doesn't do enough to protect users' data. This has led to some users deleting their accounts and has made it difficult for Twitter to attract new users.
Pandemic-trimmed advertising budgets
The COVID-19 pandemic has caused many businesses to tighten their belts, and advertising is one area that has been hit hard. This has hurt Twitter's revenue, as advertisers are spending less money on promoting their tweets.
The need to increase user engagement and grow its user base
To be successful, Twitter needs to attract new users and keep them engaged. This can be a challenge, as the platform is often used for news and current events, which can be depressing or overwhelming for some people. Twitter has been working on initiatives to make the platform more positive and enjoyable for users, but it remains to be seen whether these efforts will be successful.
Twitter has a smaller user base than other social media platforms
While this may seem a disadvantage, Twitter has used it to its advantage. By appealing to a more niche audience, Twitter has become a go-to platform for news and information. As a result, Twitter is an essential tool for journalists and influencers and has helped to set it apart from its competitors.
The need to diversify its revenue sources
While advertising has been Twitter's primary source of income, the company is now looking to branch out into new areas. This includes exploring subscription-based models and partnering with other companies on content and data initiatives. Diversifying its revenue streams will be essential for how Twitter makes money in the long term.
Where Will Twitter Go From Here?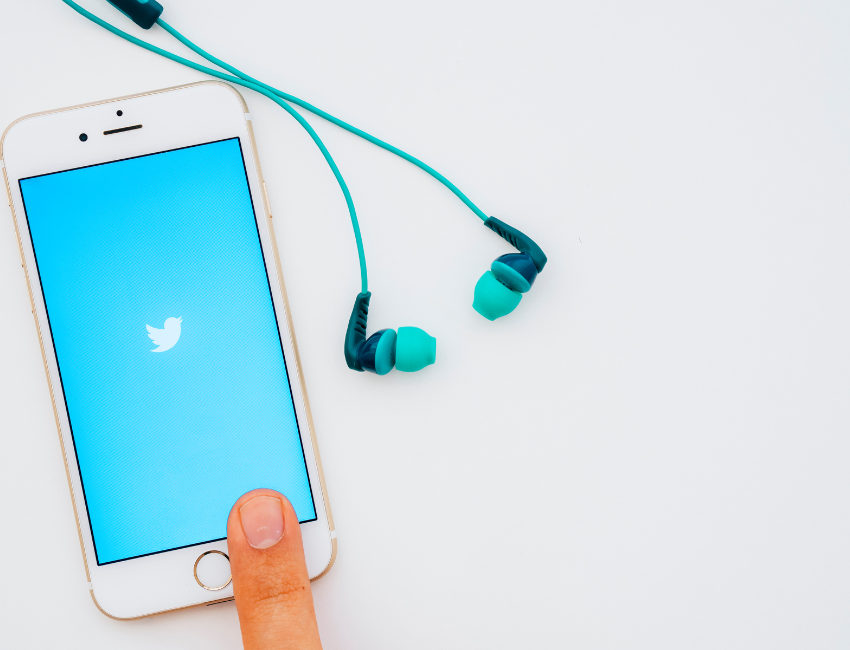 Twitter has struggled to increase its active user base for a while now. However, the company is hoping to change that by increasing development velocity.
By shipping more features directly driving monthly active users or revenue, Twitter can improve its growth and keep investors happy.
For example, Twitter launched a "stories" equivalent called Fleets. They released Fleets in Brazil first (where it was developed) and then in other markets. In this way, Twitter received feedback quickly, iterated based on what they learned, and then rolled the feature out to more people.
Twitter also released a subscription service called Twitter Blue. Subscribers receive enhanced features like "undo send," customized icons and navigation bar, the ability to change your profile picture to an NFT, ad-free articles within the Twitter Blue Publisher network, and access to top articles shared by your network.
As part of its plan to grow revenue, Twitter Blue is raising its price from $2.99/month to $3.99/month. While this may seem like a slight price increase, it can make a big difference for people who use Twitter frequently.
In addition, the extra money will help Twitter continue developing new features and maintaining the quality of its service.
Recently, Twitter rolled out a new partnership with the e-commerce platform Shopify. Twitter is a powerful platform for businesses of all sizes to connect with customers and prospects.
The new Twitter sales channel for Shopify merchants will allow them to seamlessly bring commerce to the conversations they're already having on the platform.
In addition, the partnership will allow Shopify merchants to sell their products directly on Twitter, giving Twitter a cut of the sales.
These are just some ways that Twitter is looking to grow its revenue. It's clear that the company is exploring several different options, and we'll likely see more new initiatives from Twitter in the future.
Does Twitter actually make money?
Believe it or not, Twitter does actually make money. Most of this revenue comes from advertising, with advertisers paying to place their ads in front of users.
However, Twitter also generates revenue from data licensing, which allows businesses to access Twitter's vast trove of user data.
In addition, the company has been investing heavily in live streaming video content, which has begun to pay off with partnerships with major media organizations such as the NFL and Bloomberg News.
As a result, Twitter is now a profitable business, albeit one that is far smaller than many of its tech peers.
How much profit does Twitter make a year?
Twitter makes billions of dollars in profit every year. In 2021, their gross profit was 3.28 billion dollars, a 39.58% increase from the previous year. In 2020, their gross profit was 2.35 billion dollars, a 1.19% increase from the previous year.
This shows that Twitter is consistently making more money as time progresses. While their profits have seen a slight decline in the most recent quarter, this does not detract from the overall trend of growth that Twitter has enjoyed in recent years.
Final Thoughts
In conclusion, Twitter makes money through various strategies, including advertising, data licensing, and various partnerships (and don't miss our guide on how YOU can make money on Twitter here). While the company has experienced challenges, it is clear that Twitter is continuing to find new ways to generate revenue.
And with over 229 million active users, there is no doubt that Twitter will remain one of the most powerful social media platforms for years to come. So the next time you log in to tweet, remember that you are helping to keep the lights on at Twitter headquarters.
For related reading, check out:
Want to learn step-by-step how I built my Niche Site Empire up to a full-time income?
Yes! I Love to Learn
Learn How I Built My Niche Site Empire to a Full-time Income
How to Pick the Right Keywords at the START, and avoid the losers
How to Scale and Outsource 90% of the Work, Allowing Your Empire to GROW Without You
How to Build a Site That Gets REAL TRAFFIC FROM GOOGLE (every. single. day.)
Subscribe to the Niche Pursuits Newsletter delivered with value 3X per week