The 10 Best Substack Newsletters Worth Subscribing To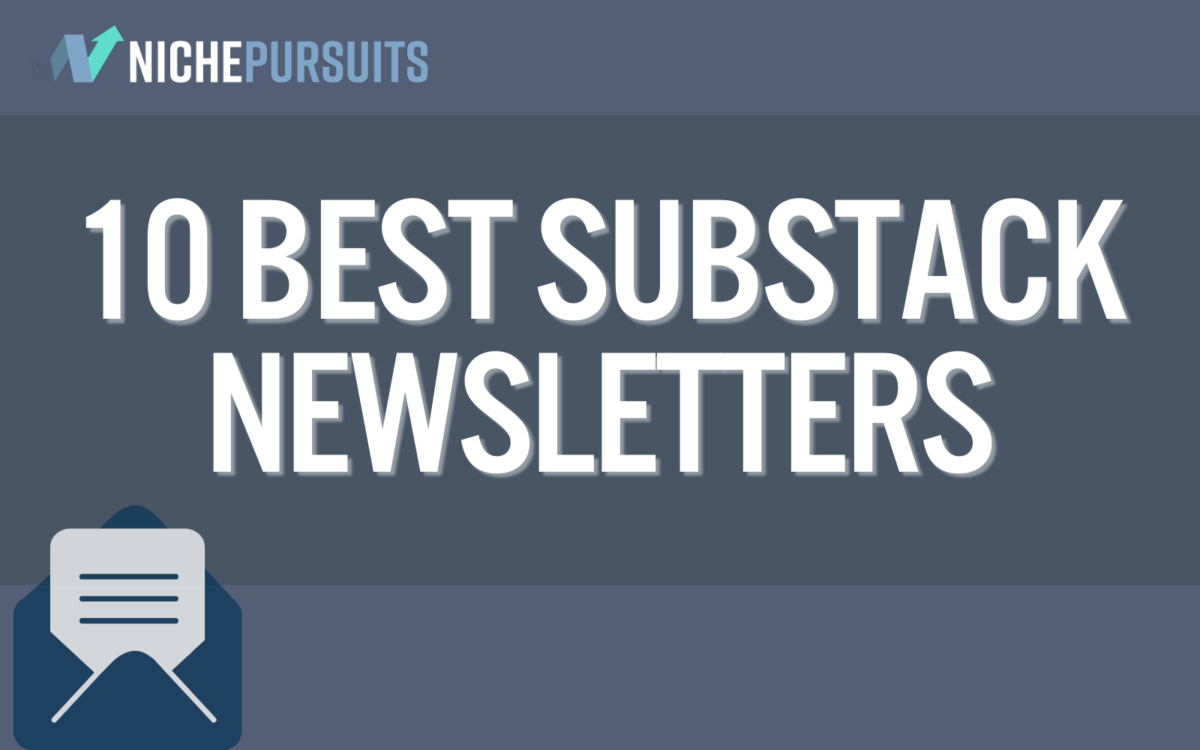 When you buy something through one of the links on our site, we may earn an affiliate commission.
The Substack newsletter platform now has more than 1 million paid subscribers. With so many to choose from, how do you choose which ones are the best Substack newsletters that are worth your time?
To make your search easier, we've rounded up the top 10 best Substack newsletters worth subscribing to.
Top Free Newsletter: Not Boring
The first newsletter on our list of the 10 best Substack newsletters is free! With more than 100,000 subscribers, Not Boring is one of the free newsletters that puts the fun back into business and business strategy.
The Not Boring Substack newsletter aims to make technology, business strategy, and investments fun and engaging for their audience.
This engaging title sends out two free newsletters per week:
A deep dive into big companies
Investment memos and sponsored deep dives on startup companies
As a subscriber to the Not Boring Substack newsletter, here are some topics of discussion you can expect:
"Shein: The TikTok of eCommerce"
"Compounding Crazy"
"The Great Online Game"
The Best Substack Newsletters for Independent Writers: The Unpublishable
When it comes to thinking and writing independently, Jessica DeFino of The Unpublishable is boldly leading the way. She's a reporter on a mission to expose and reform the beauty industry and its capitalistic ways with her paid newsletters.
Self-proclaimed as the beauty industry's least-favorite newsletter, The Unpublishable uses memes and pop culture references to illustrate the toxic and cult-like nature of the beauty industry.
With glowing reviews from HuffPost, New York Magazine, and The Sunday Times, this Substack newsletter proudly creates the beauty-critical content other publications have deemed "unpublishable."
The Unpublishable Substack weekly newsletter creates content that puts people before products, tears down beauty standards, and tells you everything the beauty industry won't tell you.
A few of her newsletters that will inspire you to start thinking independently about the beauty industry are:
"Your Skin Doesn't Need Skincare"
"Is "Inner Glow" a Real Thing?"
"The Cult of Skincare"
On the Topic of Social Media: Link in Bio
If you work in the field of social and you're looking for resources made by other experienced social media professionals, the Link in Bio newsletter is the one for you.
Written by someone who's worked in social media for more than 8 years with big brands like Bon Appetit and Plated, this newsletter strives to bring you valuable content about running social media pages by the people who actually do it.
The Link in Bio newsletter features interviews with industry experts, exciting job opportunities with interesting brands, and features on various social media accounts.
Covering topics from chronological feeds to what it's like to work at an agency, this newsletter has something for everyone.
Whether you work in social media or are looking to grow your personal following, the Link in Bio newsletter will provide you with tangible tips to help you achieve your social media goals.
Noteworthy articles include:
"Let's Talk About The Algorithm"
"On Social Media, Everything Old is New Again"
"Navigating Social Media as a Nonprofit"
Life in New York: Shoot New York City
When searching for the best Substack newsletters, we can't leave out New York City!
The Shoot New York City newsletter is run by Leanne Staples, an independent licensed New York City tour guide, photographer, artist, and writer.
She aims to create an open dialogue with photographers through her newsletter by sharing tips, experiences, and more. The goal of this open dialogue is to help each other grow as creatives.
The Shoot New York City Newsletter shows readers a view of New York City through the eyes of a local.
This newsletter also hosts "Fave Photo" contests at the end of the year, giving photographers a chance to review their work and submit their best pictures.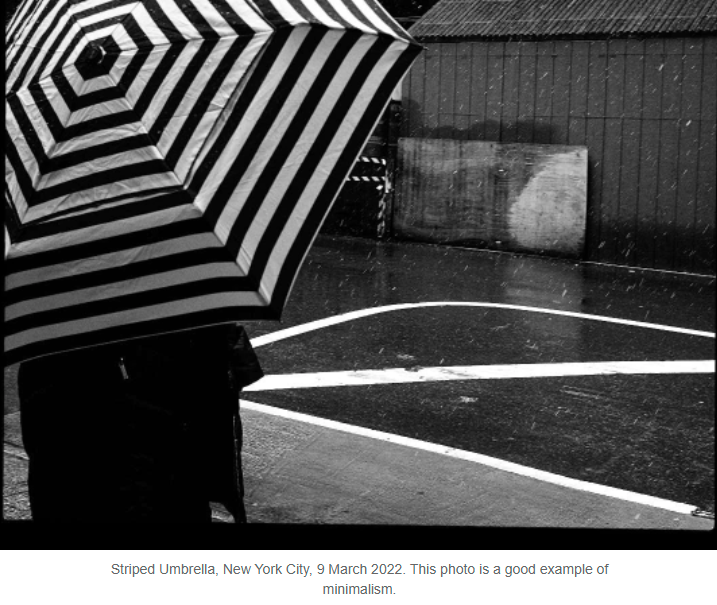 You'll enjoy the Shoot New York City newsletter if you're a fan of:
Street photography
Black and white photography
The gritty, everyday life of New York City
The Best Substack Newsletters in San Francisco: The SF Minute
Published every weekday, The SF Minute delivers the top news stories within San Francisco in a format that's quick and easy to read.
Covering topics from local wildlife and weather to noteworthy locals and city politics, this newsletter keeps San Francisco residents informed.
If you're a resident of this bustling city, you can expect the following topics to be covered:
Latest happenings in the school system
Local politics
Sports
Housing market updates
Weather
Local businesses both new and established
Wildlife
Popular articles include:
"School Board Recall Results"
"SF's Inflation Situation"
"SF's First Tai Chi Court"
Best Substack Newsletters Picked by Journalists: Writerland
Written with the goal of helping writers claw their way out of a funk, Writerland is loved by readers of all experience levels.
From the desk of The Delacorte Review, Writerland's mission is to help writers find their joy and empower them to tell the stories they need to tell.
Writerland has a piece of content for almost any type of roadblock you're encountering as a writer.
Journalists throughout all levels of the industry can take something away from this newsletter. A few of their most popular posts include:
"You're Smart. Don't Think So Much."
"But Will I Ever Be a Writer?"
"For the Shy Ones"
Highest Subscription Revenue: The Dispatch
Next on our list of the best Substack newsletters is one with the highest subscription revenue.
With tens of thousands of paid subscribers, The Dispatch is a Substack newsletter with one of the highest subscription revenues.
The Dispatch's philosophy is to focus on having an editorial-first approach when creating content.
Instead of recycling news stories and current events, The Dispatch Substack newsletter aims to slow down the news cycle.
The Dispatch has evolved into a conservative digital media company, offering podcasts and articles in addition to its newsletters.
The goal of their content is to add value to the lives of their audience instead of just monetizing their eyeballs.
They want their audience to be empowered to pay for content they find valuable.
Membership options for their paid subscriptions include:
$10 per month monthly membership
$100 annual membership
$1,500 lifetime membership
This publication is transparent about the fact that most of its content is behind a paywall. Their reasoning behind this is that they don't want their readers to have to wade through pop-up ads, auto-play videos, clickbait boxes, and more.
To help give you an idea of what type of content to expect from this paid newsletter, here are some of their previous headlines:
"The Argument for Originalism"
"Hope's Not a Four Letter Word"
"Parenting Against the Spirit of Fear"
In addition to subscription revenue, another way blogs and paid newsletters can make money is through sponsorships.
From creating a media kit to booking sponsored posts, let us show you how to get sponsors for your blog.
Highest Number of Newsletter Subscribers: Letters from an American
A Substack account with one of the highest numbers of newsletter subscribers is called Letters from an American.
This newsletter is written by Heather Cox Richardson, a history professor. Her popular newsletter focuses on analyzing the gap between the image and the reality of American politics.
The "Letters from an American" Substack newsletter helps readers thoroughly understand American politics by outlining America's Constitution, laws, economy, and social customers.
The topics discussed in this Substack newsletter include:
A review of America's political landscape today
An exploration of what it means to be an American
A look at how American history doesn't necessarily repeat, but it does rhyme
Substack Newsletter on the Topic of Investing: Grit Capital
Written by a former $100 million portfolio manager, Grit Capital educates its audience on finance, investments, and the stock market using humor, wit, and clarity.
The author, Genevieve Roch-Decter, tells her audience they can gain a financial edge within just 5 minutes of reading her content.
In between graphs and charts, the images and graphics used to illustrate this newsletter have an approachable meme-like feel to them.
This daily newsletter was created to fight back at readily available investment content that felt so generic and like it was written by someone with no financial knowledge.
The author combines her industry knowledge with in-depth content and conversations with industry professionals to give her audience the best and most interesting information every day.
Topics covered in the Grit Capital Substack newsletter include:
Daily market updates
Investment insights
All things stocks
Best Substack Newsletters About Sports: Huddle Up
When it comes to Substack newsletters about sports, Huddle Up is one of the best.
This daily newsletter breaks down the complicated world behind the sports we love to watch, explaining the business and money behind them.
With more than 30,000 subscribers, Huddle Up's author proudly believes that their content carries a perspective that can't be found anywhere else.
As a subscriber to Huddle Up paid newsletters, here are some exciting titles you can expect:
"The Next Global Sports Superstar No One is Talking About"
"The Future of Collectibles"
"The Greatest Business Deal in Sports History"
Final Thoughts on the Best Substack Newsletters
From sports to social media, and San Francisco to the beauty industry, our list of the 10 best Substack newsletters worth subscribing to covers a variety of interesting topics and even includes a free edition.
Want to learn step-by-step how I built my Niche Site Empire up to a full-time income?
Yes! I Love to Learn
Learn How I Built My Niche Site Empire to a Full-time Income
How to Pick the Right Keywords at the START, and avoid the losers
How to Scale and Outsource 90% of the Work, Allowing Your Empire to GROW Without You
How to Build a Site That Gets REAL TRAFFIC FROM GOOGLE (every. single. day.)
Subscribe to the Niche Pursuits Newsletter delivered with value 3X per week