1,027 Professional & Cool Accounting Business Name Ideas
When you buy something through one of the links on our site, we may earn an affiliate commission.
Attention all aspiring accounting entrepreneurs! Are you ready to embark on the exciting journey of starting your own accounting business? We've got just what you need to kick-start your venture with confidence and creativity with our list of accounting business name ideas.
In our latest blog post, we've curated a comprehensive list of catchy and unique accounting business names that will make your accounting company stand out from the crowd.
But wait, there's more! We've also included essential naming tips to guide you through the process, ensuring your chosen name reflects your expertise, appeals to your target audience, and leaves a lasting impression.
Don't miss out on this valuable resource that will set your accounting business on the path to success. Dive in now and unlock the secrets to an unforgettable brand identity!
Tax Accounting Business Name Ideas
TaxMaster Professionals
TaxSense Solutions
Accountable Tax Advisors
Elite Tax Consultants
Precision Tax Strategies
ProTax Partners
TaxWise Consultants
ProfitMax Accounting
Strategic Tax Planners
Expertise Tax Services
Prime Tax Solutions
Advanced Tax Analysts
Wise Owl Tax Consultants
Cornerstone Tax Advisors
Apex Tax Experts
Premium Tax Group
Clearview Accounting
ProActive Tax Consultants
Liberty Tax Associates
Elite Financial Solutions
Reliable Tax Experts
Optimum Tax Strategies
Secure Tax Planning
Efficient Tax Solutions
Premier Tax Partners
SmartStart Accounting
Precision Tax Consultants
Eagle Eye Tax Advisors
Trustworthy Tax Experts
Sage Tax Services
AccuTax Solutions
Advanced Financial Advisors
Balanced Tax Consultants
ExpertEdge Accounting
Integrity Tax Planners
Total Tax Solutions
Vanguard Tax Advisors
WiseChoice Tax Consultants
Dynamic Financial Strategies
Beacon Tax Associates
Elite TaxSense
TrueNorth Tax Services
Finest Tax Experts
Optima Tax Analysts
Proven Tax Planners
PrimeTime Accounting
Exact Tax Consultants
SecureTax Solutions
Premium Financial Partners
Strategic Tax Experts
Reliable TaxSense
Eagle Accounting Group
Trusted Tax Advisors
Advanced Tax Solutions
ClearPath Tax Consultants
Elite Financial Analysts
WiseStart Tax Services
Financial Accounting Business Names
FinPro Accounting
MoneyMatters Financial
AccuFin Solutions
Alpha Financial Advisors
ExcelTax Consultants
WiseWealth Accounting
ProfitEdge Financial
Premier Accounting Partners
FinOptima Solutions
SecureFin Consultants
EliteMoney Financial
Clearview Accounting Services
SageSolutions Financial
PrimeBalance Advisors
Trustworthy Financial Experts
ProvenWealth Accounting
Apex Financial Planners
PrecisionMoney Consultants
DynamicAccounting Solutions
WealthMakers Financial
ReliableFinancial Advisors
EagleEye Accounting
TrueNorth Wealth Management
OptiFin Solutions
BalancedMoney Consultants
FinancialExpertEdge
ExactAccounting Services
PremierFinancial Partners
Strategic Wealth Advisors
MoneyMagnet Financial
FinestAccounting Experts
Vanguard Financial Consultants
WiseChoiceMoney Management
BeaconAccounting Associates
EliteFin Analysts
OptimaFinancial Solutions
ProActive Wealth Planners
PrimeTimeAccounting Services
SecureFinExperts
DynamicFinancial Analysts
TotalWealth Solutions
WiseStart Accounting Services
FinancialIntegrity Advisors
AlphaMoney Consultants
ClearPath Financial Management
EliteWealth Accounting
WiseWay Financial
TrustedFinancial Advisors
ExcelFin Solutions
AccuWealth Consultants
ApexAccounting Partners
PremierFinancial Analysts
EagleFinancial Services
AdvancedWealth Management
FinProFinancial Solutions
ProfitEdge Accounting
AlphaFin Advisors
Management Accountancy Business Name Ideas
ManageWise Accounting
ProfitMax Management
OptiManage Solutions
Strategic Balance Advisors
ProActive Management Consultants
EliteEdge Accounting
ClearView Management Services
ApexMetrics Financial
PrimeProfit Advisors
DynamicBalance Accounting
WiseWay Management Consultants
AlphaMetrics Solutions
PrecisionProfit Management
VanguardBalance Advisors
FinOptimize Accounting
SecureMetrics Consultants
TotalManage Solutions
ExactProfit Advisors
PremierMetrics Accounting
DynamicProfit Consultants
WiseStart Management Services
BalancedMetrics Financial
ProvenBalance Advisors
AlphaManage Solutions
EliteMetrics Accounting
OptiProfit Consultants
ProfitEdge Management
AccuBalance Advisors
StrategicMetrics Accounting
ClearPath Management Consultants
PremierProfit Solutions
TrustworthyMetrics Advisors
ExcelManage Accounting
DynamicEdge Consultants
WiseChoiceMetrics Financial
BeaconBalance Advisors
SecureManage Solutions
PrimeMetrics Accounting
WiseWayProfit Consultants
ExactEdge Management
FinestMetrics Financial
EliteProfit Advisors
ManageOptimize Accounting
TotalMetrics Consultants
PrecisionBalance Advisors
AlphaWay Management
VanguardProfit Solutions
ProActiveMetrics Accounting
BalancedEdge Consultants
WiseStartBalance Advisors
BeaconProfit Management
SecureMetrics Solutions
PrimeWay Advisors
FinOptimal Accounting
DynamicProfit Consultants
ManageWise Metrics
ApexBalance Advisors
Cost Accounting Business Name Ideas
CostWise Accounting
OptiCost Solutions
WiseEdge Cost Consultants
PrecisionProfit Analytics
ProActive Cost Advisors
EliteMetrics Accounting
ClearView Cost Services
ApexSavings Solutions
PrimeCost Consultants
DynamicSpend Analytics
WiseWay Accounting
ExactCost Advisors
PremierMetrics Solutions
StrategicSavings Consultants
TotalBalance Accounting
FinOptiCost Advisors
SecureMetrics Solutions
AlphaProfit Analytics
BalancedSpend Advisors
BeaconCost Consultants
WiseStart Savings
DynamicEdge Accounting
AccuCost Advisors
PrimeMetrics Solutions
WiseChoiceCost Consultants
ProvenProfit Analytics
OptimaSpend Advisors
PrecisionBalance Accounting
AlphaSavings Consultants
EliteCost Solutions
TrustworthyMetrics Advisors
ExcelProfit Analytics
ClearPath Cost Consultants
DynamicSavings Solutions
WiseWay Metrics
ExactEdge Cost Advisors
VanguardSpend Analytics
BeaconProfit Advisors
SecureMetrics Accounting
ProActiveSavings Consultants
WiseStartCost Solutions
BalancedProfit Analytics
TotalMetrics Advisors
OptiBalance Accounting
AlphaWay Cost Consultants
PremierSavings Solutions
WiseChoiceMetrics Advisors
FinestCost Analytics
ApexProfit Advisors
StrategicMetrics Solutions
WiseEdge Cost Accounting
DynamicSpend Consultants
ManageOptiProfit Analytics
BeaconBalance Advisors
SecureMetrics Cost Solutions
PrimeWay Advisors
FinOptiCost Accounting
Forensic Accountancy Business Names
ForensicWise Accounting
TruthTrack Consultants
SecureForensics
InvestigativeAccounting Solutions
ProActive Forensic Advisors
EliteDetectives
ClearView Forensic Services
ApexAudit Consultants
PrimeInvestigations
DynamicEvidence Accounting
WiseWay Forensic Consultants
AccuForensics Solutions
PrecisionInvestigate Advisors
VanguardVerification
ForensicPro Solutions
SecureMetrics Forensic Consultants
AlphaTrack Investigations
BalancedEvidence Accounting
TruthQuest Forensic Advisors
PremierForensics Solutions
WiseChoice Forensic Consultants
FinestAccounting Investigations
StrategicForensic Advisors
ForensicEdge Consultants
InsightVerify Accounting
EliteForensic Solutions
AccuEvidence Consultants
InvestigateWise Advisors
WiseStart Forensic Services
ForensicIntegrity Consultants
ClearPath Investigations
DynamicProof Accounting
TruthSeek Forensic Advisors
ApexForensics Solutions
ProActiveInvestigate Consultants
WiseWay Evidence Accounting
SecureTrack Advisors
PrimeForensics Solutions
ForensicMetrics Consultants
BalancedVerify Accounting
TruthFind Forensic Advisors
VanguardForensics
AccuDetective Consultants
InvestigatePro Solutions
WiseChoiceForensics
InsightTrace Accounting
EliteVerify Advisors
ForensicQuest Consultants
ApexEvidence Solutions
StrategicForensic Accounting
WiseEdge Investigate Advisors
TruthProve Forensics
InvestigativeMetrics Consultants
ForensicWise Accounting Services
ClearViewVerify Advisors
WiseStart Forensic Accounting
InsightTrack Investigators
Fund Accounting Company Name Ideas
FundWise Accounting
ClearView Funds
ApexFinancial Accounting
PrimeManage Solutions
DynamicFund Advisors
WiseWay Accounting Services
ProActiveFund Consultants
EliteInvest Solutions
BalancedEdge Advisors
SecureFund Accounting
PremierMetrics Solutions
StrategicInvest Advisors
WiseChoice Funds
ExactFinancial Consultants
VanguardFund Solutions
FinOptima Accounting
DynamicBalance Advisors
TrustworthyInvest Consultants
WiseStart Funds
ClearPath Financial Solutions
FundPro Advisors
ProvenInvestment Consultants
ApexMetrics Accounting
WiseEdge Funds
SecureMetrics Advisors
AlphaFinancial Solutions
PremierFund Consultants
BalancedInvest Accounting
WiseChoiceMetrics Advisors
DynamicPro Solutions
FundOptimize Advisors
ClearViewInvest Accounting
VanguardMetrics Solutions
WiseStart Fund Advisors
StrategicFinancial Consultants
TrustworthyBalance Solutions
ApexInvestment Advisors
EliteMetrics Accounting
ExactFund Consultants
FundWise Solutions
WiseWayMetrics Advisors
PremierInvest Accounting
DynamicEdge Consultants
BalancedFinancial Solutions
AlphaFund Advisors
WiseChoiceBalance Consultants
ProActiveMetrics Accounting
ClearPathInvest Solutions
FundOptimal Advisors
VanguardBalance Accounting
WiseStartFinancial Consultants
SecureMetrics Funds
ApexInvest Advisors
PremierMetrics Solutions
FundEdge Consultants
DynamicFinancial Accounting
TrustworthyInvestment Advisors
International Accounting Business Name Ideas
GlobalWise Accounting
CrossBorder Solutions
WiseEdge International
ApexGlobal Advisors
PrimeConnect Accounting
DynamicWorld Consultants
ClearView International Services
WiseChoiceGlobal Solutions
EliteFinancial Connections
StrategicGlobal Advisors
GlobalPro Accounting
ClearPath Consultants
WiseStart Worldwide Services
AlphaFinancial Networks
InternationalEdge Advisors
VanguardGlobal Solutions
DynamicConnect Accounting
WiseWay International Consultants
AccuWorldwide Solutions
PremierGlobal Advisors
WiseChoiceFinancial Networks
GlobalOptima Accounting
ApexInternational Consultants
ProActiveGlobal Solutions
CrossCultural Financial Advisors
WiseStart Worldwide Accounting
ClearViewGlobal Consultants
EliteFinancial Connections
InternationalPro Solutions
StrategicGlobal Advisors
GlobalEdge Accounting
WiseWay International Networks
AccuGlobal Consultants
PremierConnect Solutions
DynamicWorldwide Advisors
AlphaFinancial Networks
ClearPathGlobal Accounting
WiseChoiceInternational Consultants
GlobalOptimal Solutions
ApexGlobal Advisors
ProActiveFinancial Networks
WiseStart Worldwide Services
VanguardInternational Consultants
WiseWayGlobal Solutions
InternationalEdge Advisors
GlobalPro Accounting
ClearViewWorldwide Consultants
EliteFinancial Networks
StrategicGlobal Solutions
WiseChoiceConnect Advisors
GlobalOptima Accounting
ApexInternational Consultants
DynamicGlobal Solutions
WiseStartCrossBorder Advisors
AccuFinancial Networks
PremierGlobal Consultants
WiseWayInternational Accounting
Auditing Accounting Company Names
AuditWise Accounting
PrecisionAuditors
ClearView Audit Services
ApexAudit Solutions
PrimeAssurance Advisors
DynamicAudit Consultants
WiseWay Accounting Services
ProActiveAuditors
EliteIntegrity Solutions
BalancedEdge Advisors
SecureAudit Accounting
AccuAssurance Consultants
VanguardAudit Solutions
ExactFinancial Integrity
StrategicAssure Advisors
WiseChoice Audit Consultants
AlphaReview Solutions
PremierAudit Advisors
DynamicMetrics Accounting
ClearPath Assurance Consultants
WiseStart Audit Services
TrustworthyIntegrity Advisors
ApexAssurance Solutions
ProvenAudit Consultants
WiseWayMetrics Accounting
ClearView Audit Advisors
VanguardIntegrity Solutions
WiseChoiceReview Consultants
DynamicAssure Accounting
PremierMetrics Advisors
AuditOptimal Solutions
BalancedEdge Consultants
WiseStart Assurance Services
AccuAssurance Advisors
StrategicMetrics Solutions
EliteAudit Accounting
ExactIntegrity Consultants
SecureAudit Solutions
AlphaReview Advisors
WiseChoiceMetrics Consultants
ProActiveAssure Accounting
ClearPathAudit Solutions
ApexIntegrity Advisors
PremierMetrics Assurance
DynamicEdge Consultants
WiseStartReview Advisors
TrustworthyAssurance Solutions
ClearViewMetrics Consultants
WiseWayAudit Accounting
VanguardIntegrity Advisors
AccuAssure Solutions
StrategicMetrics Consultants
WiseChoiceAssurance Accounting
DynamicEdge Advisors
AuditWise Solutions
BalancedAssurance Consultants
ApexMetrics Accounting
Bookkeeping Accounting Firm Name Ideas
LedgerWise Bookkeeping
AccurateBooks Accounting
ClearView Bookkeepers
ApexBalance Solutions
PrimeKeep Accounting
DynamicBookkeeping Consultants
WiseWay Accounting Services
ProActiveLedger Solutions
EliteFinancial Books
BalancedEdge Advisors
SecureBooks Accounting
AccuBalance Consultants
VanguardBookkeeping Solutions
ExactFinancial Services
StrategicLedger Advisors
WiseChoice Bookkeepers
AlphaAccounts Solutions
PremierBalance Advisors
DynamicMetrics Bookkeeping
ClearPath Financial Books
WiseStart Accounting Services
TrustworthyLedger Consultants
ApexBalance Solutions
ProvenBookkeeping Advisors
WiseWayMetrics Accounting
ClearView Bookkeepers
VanguardFinancial Books
WiseChoiceBalance Consultants
DynamicFinancial Solutions
PremierEdge Advisors
BookkeepingOptima Solutions
BalancedAccounts Consultants
WiseStart Financial Books
AccuBalance Advisors
StrategicMetrics Solutions
EliteBooks Accounting
ExactBalance Consultants
SecureBookkeeping Solutions
AlphaAccounts Advisors
WiseChoiceMetrics Consultants
ProActiveFinancial Books
ClearPathLedger Solutions
ApexBalance Advisors
PremierMetrics Bookkeeping
DynamicEdge Consultants
WiseStartBalance Advisors
TrustworthyBookkeeping Solutions
ClearViewMetrics Consultants
WiseWayAccounts Accounting
VanguardBalance Advisors
AccuBooks Solutions
StrategicMetrics Consultants
WiseChoiceFinancial Books
DynamicEdge Advisors
LedgerWise Solutions
BalancedAccounts Consultants
ApexMetrics Bookkeeping
Check out our post on how to start a bookkeeping business for pointers on setting up your new enterprise.
Catchy Accounting Business Names
NumberNinja Accounting
MoneyMinds Consultants
ProFit Solutions
AccuCount Advisors
WiseBucks Accounting
AuditAce Consultants
PrecisionProfits
FinancialFlex Advisors
WiseWay Wealth Management
CashFlow Catalysts
SmartBean Counting
DollarSense Solutions
EliteEdge Financial
ClearView Accounting Group
ApexAnalytix Consultants
WealthBuilders
Fundamentaledge Accounting
TrustTrack Financial
BalanceBeam Advisors
AuditAxis Solutions
CashCrafter Consultants
MoneyMarvel Accounting
WiseWealth Partners
ProfitPulse Advisors
AccurateAngles Accounting
WealthWizards
DynamicDigits Consultants
CashCloud Solutions
PrimeProfit Pro
WiseChoice Financial Wizards
MoneyMotion Advisors
PrecisionPenny Accounting
FinancialFinesse
ClearPath Consultants
ProActiveProfits
WiseWay Wealth Advisors
CashClever Solutions
EliteExcel Accounting
DollarDynamo Advisors
SmartSums Consultants
BalancedBeans Accounting
WiseWealth Architects
ProfitPivot Advisors
AccuMetrics Solutions
MoneyMastery Accounting
ApexAudit Architects
WiseChoice Financial Geniuses
Fundamentaledge Advisors
WealthWhisperers
DynamicDigits Accounting
CashCaptain Consultants
PrimeProfit Solutions
WiseWay Wealth Architects
SmartSense Advisors
AccurateAngles Solutions
EliteExcel Accounting Group
CashCloud Consultants
Creative Accounting Business Name Ideas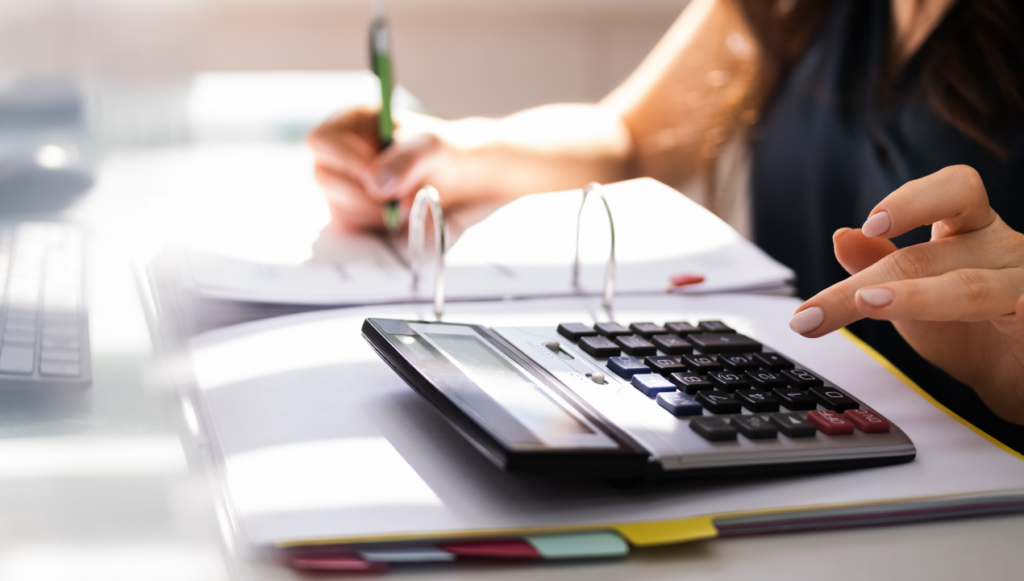 NumberCraft Accounting
MoneyMosaic Solutions
ProVisionary Financial
AccuNova Advisors
MindfulMetrics Accounting
AuditWhiz Consultants
CreativeCents Solutions
FinancialFusion Advisors
WiseSage Accounting
CashQuill Consultants
InnovAccount Solutions
EliteEquation Advisors
ClearView Creative Accounting
ApexAnalytica Consultants
ImaginativeIncome
BalancedBrush Advisors
AuditArtistry Solutions
CashCanvas Consultants
InventiveLedgers
WiseVenture Advisors
ProfitPalette Accounting
FinancialFantasia
AccurateAlchemy Advisors
MindfulMoney Solutions
GeniusGains Accounting
WiseChoice Creative Consultants
MoneyMarvels
VisionaryValue Advisors
CashCreation Consultants
PrimeProfit Artisans
FinancialFinesse
ClearPath Creatives
ProActivePerspectives
ImaginAccurate Advisors
WiseWay Wealth Visionaries
CashCrafter Consultants
EliteExcellence Accounting
VisionCraft Advisors
ProfitPioneers
AccuSpark Solutions
MindfulMetrics Accounting
InnovateCounts Consultants
BalancedBrush Creations
WiseWealth Innovators
FinancialWizards
ClearViewArtistry Advisors
ApexAnalytica Solutions
ImagineWealth Architects
GeniusGains Advisors
WiseChoice Creative Geniuses
MoneyMosaic Accounting
VisionaryValue Advisors
CashCanvas Solutions
InventiveLedgers
AccurateAlchemy Advisors
MindfulMoney Solutions
CreativeCents Consultants
Funny Accounting Firm Names
The Jolly Journalers
Tickles & Taxes
Laugh-O-Matic Financials
Hilarious Numbers
Whimsical Wealth Wizards
Witty Balance Sheets
Quirky Quants
Grin & Balance
ChuckleCash Accountants
The Humorful Auditors
Amusing Assets Accounting
Funny Figures Firm
Laughing Ledger Books
Comedic Counting
Smiles & Statements
QuipQuip Accounting
Hysterical Heights
Jokes & Journal Entries
The Happy Hounds of Finance
GiggleGains Accounting
Whimsy Wealth Consultants
Laughing Ledges
The Witty Whiz Kids
Quirky QuickBooks
Laughable Ledgers
FunnyFinance Solutions
Joyful Jotters
ChuckleCheck Accountants
The Mirthful Money Makers
Hilarious Hedge Funds
Grin & Gain Financials
Whimsical Wealth Management
LaughingLoans
ComicCalculations
QuirkyQuarters Accounting
WittyWealth Wizards
FunFin Consulting
AmusingAssets Advisors
LaughingLedger Books
Tickles & Tax Tips
GiggleGains Accountants
ChuckleCash Consultants
QuipQuip Quants
Smiles & Statements
Jovial Journalers
QuirkyQuick Accounting
Hilarious Heights
Grin & Profit
ChuckleCheck Solutions
Accounting Business Name Ideas Using Alliteration and Puns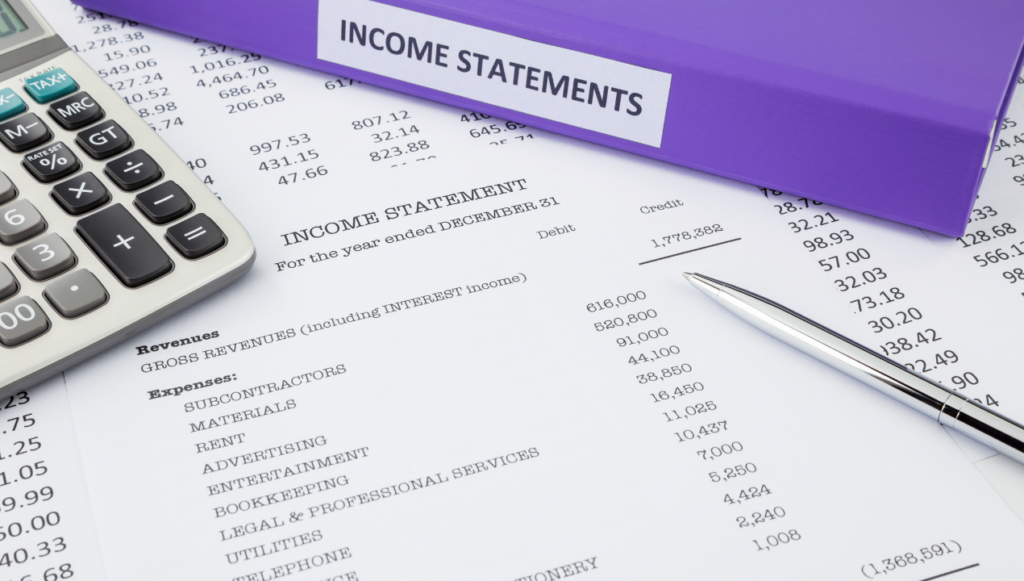 Number Nerds
Pennywise Accountants
Cash King Consultants
Ledger Legends
Tax Troopers
Counting Crusaders
Profit Pundits
Dollar Detectives
Balance Bosses
Audit Avengers
Wealth Whizzes
Capital Comedians
Financial Fanatics
Cheque Champs
Bean Count Bandits
Coin Consultants
Crunch Crew
Fiscal Funsters
Checkmate Accountants
Dime Divas
Ledger Luminaries
Money Magicians
Profit Pixies
Cashflow Commandos
Tax Titans
Balance Beamers
Audit Artists
Wealth Wizards
Capital Clowns
Penny Powerhouse
Counting Czars
Dollar Dynamo
Balance Brains
Audit All-Stars
Profit Punchers
Cashflow Captains
Tax Tacklers
Ledger Legends
Money Maestros
Profit Pirates
Coin Commanders
Crunch Captains
Fiscal Funnybone
Checkup Champs
Bean Balance
Dime Dynamos
Ledger Luminary
Money Masterminds
Profit Pixies
Cashflow Crusaders
Tax Tacticians
Balance Buffs
Audit Ambassadors
Wealth Whirlwinds
Capital Crackers
Penny Professionals
Counting Connoisseurs
Cool Accounting Business Name Ideas
FinTech Solutions
MoneyCrafters
Stellar Accounting Services
ProActive Financial Group
WiseWay Ventures
Apex Analytica
ClearView Financials
EliteEdge Consultants
PrimeFocus Accounting
DynamicDigits
CashFlow Catalysts
BalancedBeam Advisors
Financial Nexus
ProfitPro Consultants
AccurateEdge Accounting
Vanguard Financial Solutions
Exactitude Advisors
Strategic Finances
WiseChoice Capital
MoneyMatters Solutions
FinGenius Advisors
ProFit Partners
WiseStart Financials
EliteMetrics Consultants
ClearPath Accounting
Apex Financial Architects
DynamicWealth
WiseWay Capital
PrimeMetrics Consultants
Stellar Accounting Solutions
AccuCount Advisors
Financial Frontier
BalancedWealth Architects
MoneyMarvel Accounting
PrecisionProfit Consultants
EliteEquity Advisors
WiseChoice Financial Group
ApexAnalytix Consultants
DynamicDigits Accounting
ClearView Wealth Management
WiseStart Ventures
ProActiveMetrics Consultants
Exactitude Accounting
VanguardFinancial Solutions
StrategicEdge Advisors
MoneyCrafters
StellarAccounting Solutions
WiseWay Ventures
PrimeFocus Accounting
EliteMetrics Consultants
Financial Nexus
BalancedBeam Advisors
ProFit Partners
WiseChoice Capital
DynamicDigits
ClearView Financials
AccurateEdge Advisors
Unique Accounting Business Name Ideas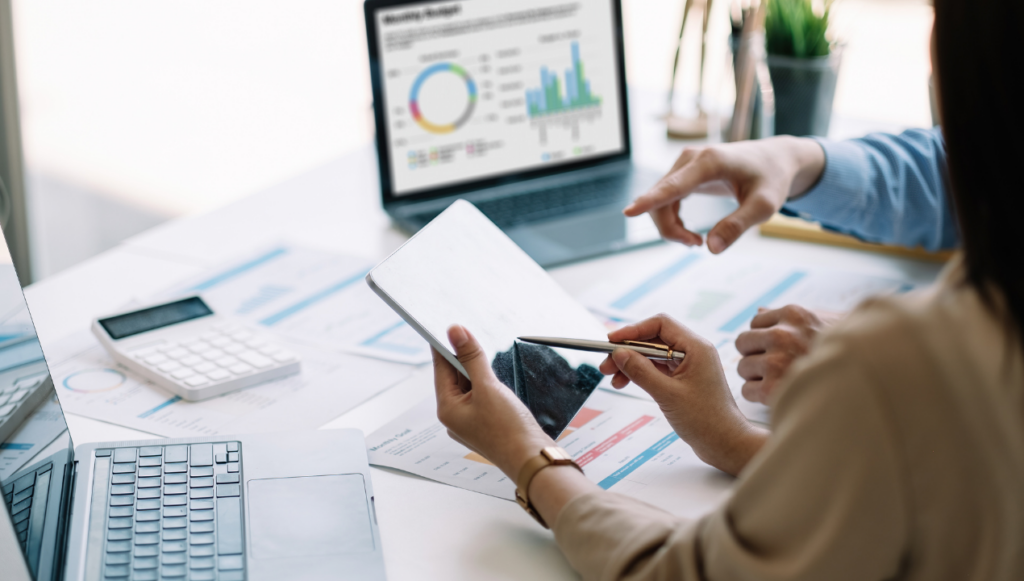 NumberJunction
BeanTrackers
AccuNova Accounting
FiscalFlow
QuantiQuest
MoneyHive
ProfitPixel
AcuFin Solutions
LedgerLink
Finova Accountants
WiseBlox
CoinCraft Consultants
PrimePulse Accounting
DynamicDigits Advisors
ClearView Analytics
ApexFusion Financial
UniqueLedger
WisePath Accountants
NumeraSense
PreciseProfit Partners
Symmetry Accounting
BalanTech Consultants
CoinSense Solutions
InnovateBooks
FinVortex
EliteEquation Accounting
AccuMetric Advisors
StrategicSums
MoneyMorph
WiseChoice Innovations
ClearFlow Analytics
QuantiPro Accountants
InsightfulLedger
DynaFin Solutions
SmartSync Accountants
ProfitMosaic
CoinBeam Advisors
NumeraGraph
WiseWise Consulting
PrimePulse Analytics
FinExcellence
ClearCore Accountants
SymmetryFinancial Solutions
ApexAnalytica Analytics
InnovateLedgers
WisePath Consulting
MoneyMomentum
PreciseProfit Advisors
AccuMetrics Analytics
NumeraSage
DynamicDex Accountants
BalanTech Solutions
CoinCraft Consulting
ClearWave Analytics
QuantiGenius
PrimePulse Partners
UniqueLedger Consulting
Cute Accounting Business Name Ideas
Bean Sprouts Accounting
Number Paws
Penny Lane Accountants
Cuddle Calculators
Furry Finances
Quirky Quills Accounting
Coin Cuddlers
Ledger Love
SnuggleBooks Accountants
SweetSums
Counting Cuties
Cozy Capital
Balance Bunnies
Fuzzy Financials
Ticklish Tax Tips
Pawsome Profits
Cashmere Consultants
CuddleCash Accounting
Number Nuzzlers
Purrfect Profit Advisors
Cuddly Coins
Whisker Wealth
Cheeky Cheddar Accounting
Furry Financial Wizards
Balance Butterflies
Pawsitive Penny Accounting
Snuggle Savvy
BearyBookkeepers
Fuzzy Fiscals
Pigtails & Profits
CuddleClaw Consultants
Furry Funds
SnuggleSheet Accountants
Fuzzy Focus Financials
Ticklish Tally
Cozy Cash Flow
Paws & Pennies
Purrfect Planners
CuddleCoin Consultants
Balance Bear Hugs
FurryFunds Accounting
Fluffy Financiers
SnuggleSums
SweetSense Solutions
CozyCount Accountants
PawsomePurse
WhiskerWisdom Financials
CuddleLedgers
BearyBright Accounting
FuzzyFortune Advisors
TicklishTrack Accountants
PurrfectProfit Solutions
CuddleCalc Consultants
FurryFinance Friends
SnuggleSavings
CozyCoin Accountants
SweetSummaries
Clever Accounting Business Name Ideas
Number Ninjas
Profit Puzzle
Clever Counts
Balance Bliss
AccuSmart Solutions
Bean Buster Accountants
Dollar Detectives
Audit IQ
WiseWords Financials
Cashflow Connoisseurs
Ledger Logic
ProFit Intelligence
Fiscal Fusion
Number Navigators
Quirky Quants
Money Masterminds
Coin Commanders
Crunch Chameleons
Dollar Dominion
Calculated Concepts
Wealth Whiz
Audit Aces
Penny Precision
BalancedBrains
Profit Pursuit
Cashflow Catalyst
Tax Tacticians
Ledger Legends
Strategic Summits
Numerical Geniuses
Money Mavens
Clever Coinage
Wealth Wave
Balance Beamers
Audit Architects
Financial Fortitude
Profit Pulse
Counting Catalysts
Dollar Dynamo
Numerical Nexus
QuipQuick Accounting
BalancedBrilliance
Profit Pathfinders
Coin Connect
Crunchy Calculations
Fiscal Finesse
Counting Connoisseurs
WealthWise Solutions
CleverQuarters
BalancedBridges
Profit Pioneers
Coin Central
Numerical Innovators
Crunch Clarity
WiseWizards Accounting
Cashflow Creatives
CleverCalculations
Best Accounting Business Name Ideas
ProCount Solutions
ApexFinancial Advisors
WiseWealth Accountants
PrimePrecision Accounting
EliteEdge Consultants
ClearView Financials
AccurateAccounts
DynamicDigits Advisors
BalanceBuilders
FinancialFortress
ProfitPartners
WiseChoice Financial Group
ClearPath Consultants
ApexAnalytica Accounting
PrimePulse Advisors
EliteMetrics Solutions
ProFit Pros
WiseWay Wealth Management
AccuCount Advisors
DynamicDigits Accounting
BalanceBeam Consultants
ClearView Analytics
ApexAnalytica Advisors
WiseWealth Solutions
PrimePrecision Accounting
EliteEdge Consultants
ProCount Solutions
WiseChoice Financial Architects
AccurateAccounts Advisors
DynamicDigits Accounting
ClearPath Consultants
BalanceBuilders Solutions
FinancialFortress Advisors
PrimePulse Accounting
WiseWay Wealth Consultants
AccuCount Solutions
EliteMetrics Advisors
ProFit Partners
ClearView Financial Architects
ApexAnalytica Accounting
WiseWealth Solutions
PrimePrecision Advisors
DynamicDigits Accounting
ClearPath Financial Consultants
BalanceBuilders Advisors
EliteEdge Solutions
AccurateAccounts Accounting
WiseChoice Financial Architects
ProCount Advisors
ApexAnalytica Solutions
PrimePulse Financials
ClearView Advisors
DynamicDigits Solutions
WiseWealth Architects
AccuCount Financials
EliteMetrics Advisors
ProFit Partners
BalanceBuilders Accounting
For more money-related naming inspiration, check out our post on finance business name ideas.
Do's and Don'ts for Naming Your Accounting Business
Here are some key do's and don'ts to keep in mind when choosing a name for your accounting business:
Do's:
Reflect your expertise: Choose a name that conveys your expertise and specialization in accounting. It should give potential clients a clear idea of what your business offers.
Keep it professional: Select a name that sounds professional and instills trust and confidence in your potential clients. Remember that you're dealing with sensitive financial matters.
Be unique and memorable: Aim for a name that stands out from competitors and is memorable. This will help your business make a lasting impression on clients.
Consider your target audience: Understand your target market and choose a name that resonates with them. Consider their needs, preferences, and values when brainstorming name ideas.
Keep it concise: Opt for a name that is concise and easy to pronounce. Avoid long or complicated names that may confuse potential clients.
Check for domain availability with Namecheap: Ensure that the domain name for your business is available, as it is crucial for creating a website and establishing an online presence.
Don'ts:
Avoid generic names: Steer clear of generic names that are overused or lack distinction. Your business name should set you apart from the competition.
Don't use complex or technical jargon: While it's important to convey your expertise, avoid using overly complex or technical jargon in your name. Aim for clarity and simplicity.
Avoid infringing trademarks or copyright: Conduct a thorough search to ensure that the name you choose does not infringe upon any existing trademarks or copyright. This will help you avoid legal issues in the future.
Don't limit your business's potential growth: Choose a name that allows your business to grow and expand beyond just accounting services. Consider the possibility of offering additional financial services in the future.
Avoid negative connotations: Stay away from names that have negative connotations or could be easily misinterpreted. Your business name should evoke a positive and trustworthy image.
Final Thoughts
Remember, choosing the right name is an important decision for your accountancy business. Take your time, brainstorm ideas, and seek feedback from others.
A strong and well-thought-out name can contribute to the success and growth of your business. Good luck!
Ps. If your specialty is wealth management, check out our list of ideas for wealth management names.
Want to learn step-by-step how I built my Niche Site Empire up to a full-time income?
Yes! I Love to Learn
Learn How I Built My Niche Site Empire to a Full-time Income
How to Pick the Right Keywords at the START, and avoid the losers
How to Scale and Outsource 90% of the Work, Allowing Your Empire to GROW Without You
How to Build a Site That Gets REAL TRAFFIC FROM GOOGLE (every. single. day.)
Subscribe to the Niche Pursuits Newsletter delivered with value 3X per week