1001 Innovative & Unique Finance Business Names: The Ultimate List
When you buy something through one of the links on our site, we may earn an affiliate commission.
Are you ready to establish your presence and make a lasting impression in the world of finance? Choosing the right finance business name is your first step toward building a strong and trustworthy brand.
We've curated an extensive list of professional names that are designed to captivate and inspire confidence. Whether you prefer traditional and sophisticated options or crave a more modern and innovative approach, we have something to suit your unique vision.
And there is more! We also provide a few essential do's and don'ts to guide you through the naming process.
Join us and get ready to unlock the power of a well-chosen finance business name!
Finance Business Names That Sound Professional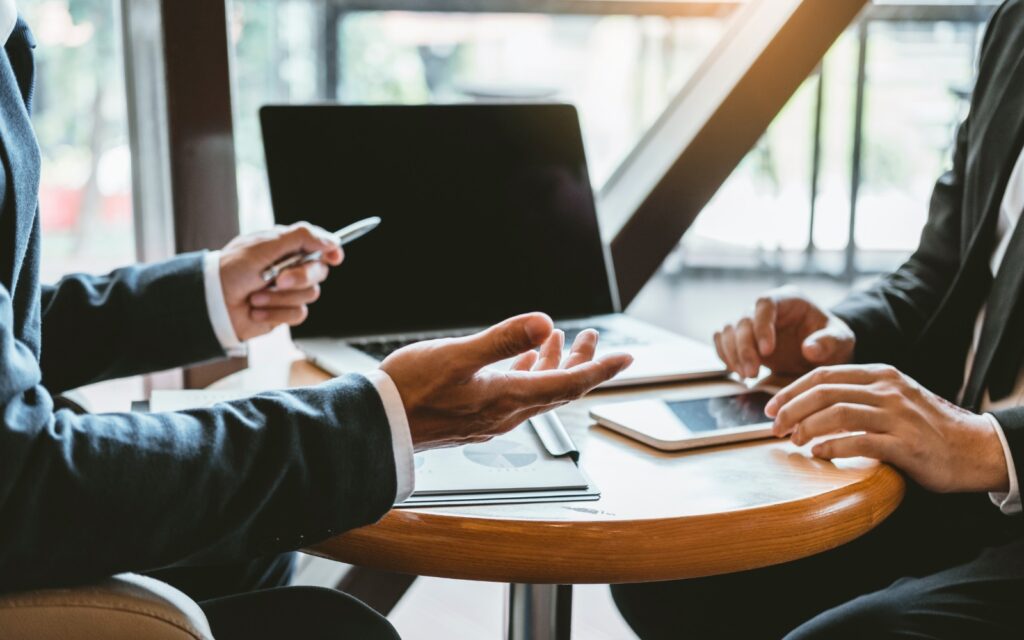 Finova Capital
ProFiscal Solutions
Elite Wealth Management
Capital Edge Advisors
Financial Alliance Group
Strategic Finance Partners
Excel Financial Services
Alpha Investment Group
Premier Wealth Consultants
Silver Oak Financial
Vanguard Financial Solutions
EquiTrust Advisors
Proficient Finance Group
Sterling Capital Management
Optimum Wealth Advisors
Financial Horizons Inc.
Prosperity Partners
Capital Growth Advisors
Elite Financial Strategists
Summit Wealth Management
Fortitude Finance
Financial Empowerment Group
Legacy Financial Advisors
Pinnacle Investment Services
Advanta Financial Solutions
Absolute Capital Partners
Prosper Financial Consultants
Beacon Hill Wealth Management
Magna Finance Group
Titan Capital Advisors
Keystone Financial Partners
Strategic Wealth Solutions
Endeavor Financial Group
Apex Investment Advisors
Visionary Wealth Management
Spectrum Capital Advisors
Bluechip Financial Services
Evergreen Wealth Advisors
Summit Ridge Capital
Harmonic Financial Solutions
Ascendancy Advisors
Strategic Capital Management
Capstone Financial Group
Heritage Financial Planning
True North Investment Advisors
Quantum Finance Solutions
Sagebridge Wealth Management
Citadel Financial Partners
Merrion Capital Management
Bluewater Asset Advisors
Traditional Financial Names
Atlas Financial Services
Heritage Investment Group
Oaktree Wealth Management
First Class Financial Advisors
Beacon Financial Solutions
Legacy Capital Management
Capital Trust Partners
Crown Wealth Advisors
Noble Financial Group
Summit Capital Advisors
Sovereign Wealth Management
Golden Gate Financial
Hamilton Financial Services
Vanguard Capital Management
Imperial Investment Advisors
Oakwood Wealth Management
Sterling Financial Solutions
Heritage Wealth Advisors
Crownstone Financial Group
Capital Preservation Partners
Triumph Financial Services
Archstone Investment Group
Monarch Wealth Management
Diamondback Financial Advisors
Liberty Capital Management
Heritage Trust Advisors
Cardinal Financial Group
Crownhill Investment Advisors
Provident Wealth Management
Frontier Financial Services
Oakbridge Capital Partners
Cambridge Investment Group
Stalwart Wealth Advisors
Monumental Financial Solutions
Tradition Financial Partners
Keystone Investment Advisors
Liberty Ridge Financial
Heritage Capital Management
Summit Trust Services
Crownhill Financial Group
Oakleaf Wealth Advisors
Stirling Financial Solutions
Cardinal Capital Management
Centurion Investment Group
Summit Hill Wealth Management
Heritage Preservation Partners
Lexington Financial Advisors
Monarch Capital Management
Starlight Wealth Management
Provident Capital Partners
Sophisticated Finance Business Names
Luminary Financial Advisors
Veritas Capital Management
Celestial Wealth Partners
Solstice Investment Group
Magnate Financial Services
Astral Asset Management
Opulent Capital Advisors
Pristine Wealth Management
Elysian Financial Solutions
Grandeur Investment Group
Empyrean Wealth Advisors
Luxe Capital Management
Regal Financial Services
Noblestone Wealth Management
Pinnacle Capital Advisors
Palatine Financial Group
Sovereign Capital Management
Aristos Investment Advisors
Equinox Wealth Management
Prestige Financial Solutions
Utopia Investment Group
Majestic Wealth Advisors
Aristocrat Financial Services
Primus Capital Management
Noble Crest Advisors
Stellare Asset Management
Prodigy Financial Partners
Monarchic Wealth Management
Astralstone Investment Group
Grandeur Financial Solutions
Premier Capital Advisors
Veritas Wealth Management
Elite Financial Partners
Celestia Investment Group
Elysium Financial Advisors
Luxor Capital Management
Pinnacle Wealth Solutions
Platinum Financial Services
Vantage Point Advisors
Magnate Wealth Management
Grandiose Investment Group
Empyrean Financial Solutions
Noblestone Capital Advisors
Regent Wealth Management
Palatine Financial Partners
Celestial Capital Management
Stellaris Wealth Advisors
Aristos Financial Services
Pristine Capital Management
Solis Investment Group
Modern Finance Businesses
FinTech Innovators
NeoWealth Solutions
CapitalTech Advisors
Digital Asset Management
Quantum Financial Group
Agile Investment Solutions
AlphaTech Finance
Capital Nexus Partners
Finovation Capital
TechWealth Management
Digital Edge Advisors
RoboFin Solutions
FutureFirst Financial
Virtual Wealth Advisors
TechCapital Management
NextGen Finance Group
CyberFinance Solutions
FinXcel Consultants
TechBridge Wealth Management
Digital Horizon Advisors
VentureWealth Partners
Innovative Capital Management
TechWave Financial Solutions
CyberInvestment Group
FinTech Strategy Advisors
Modern Edge Financial
Digital Frontier Capital
TechSavvy Wealth Management
Innovare Finance Group
NextGen Wealth Advisors
CyberCapital Partners
FinTech Empowerment
Modernize Investment Solutions
TechFin Consultants
Digital Mastery Finance
Agile Asset Management
Finova Tech Solutions
NeoBridge Financial
Capitalize Tech Advisors
TechWealth Strategies
Digital Alpha Management
Innovation Finance Group
TechHaven Wealth Advisors
NextWave Financial Solutions
Robust FinTech Innovators
FutureEdge Capital
CyberWealth Partners
FinTech Vanguard
ModernTech Financial Services
TechEmpire Wealth Management
Innovative Names
Pioneering Wealth Advisors
Trailblaze Financial Solutions
Inventive Capital Management
Breakthrough Investment Group
Visionary Finance Innovators
Evolve Wealth Management
Innovative Edge Advisors
Unconventional Capital Partners
Vanguard Financial Innovators
Innovare Wealth Advisors
Revolutionary Finance Solutions
Prodigy Investment Group
Futuristic Wealth Management
Disruptive Capital Advisors
Genesis Financial Innovators
Inventix Wealth Solutions
Imagine Financial Group
Cutting-Edge Capital Management
Conceptual Wealth Advisors
Forward Thinking Finance
Novelty Investment Partners
LeapForward Financial Solutions
Imaginex Capital Management
VisionQuest Wealth Management
Innovaris Investment Group
Unorthodox Financial Advisors
Transcend Wealth Innovators
Spark Capital Solutions
Novus Finance Partners
Innovestment Management
Imaginative Wealth Advisors
Ingenuity Financial Group
Disruptix Investment Solutions
Frontier Finance Innovators
Inventix Wealth Advisors
ThinkForward Capital Management
Visionary Edge Advisors
Innovation Capital Partners
Insightful Wealth Innovators
RevoluWealth Management
Innovare Investment Solutions
VentureQuest Financial Group
ImagineX Wealth Advisors
Evolutionary Capital Management
Imaginix Financial Innovators
Pioneertech Wealth Solutions
Futurix Investment Group
SparkWave Financial Advisors
Trailblaze Capital Innovators
ForwardFin Wealth Management
Finance Business Names That Are Unique
Finovo Advisors
EquiBlend Finance
Arcane Capital Solutions
Cipher Wealth Management
Prism Financial Ventures
Astralys Financial Group
Lumos Investment Partners
Quasar Wealth Advisors
CipherStone Capital
Vermillion Financial Services
Marquis Capital Management
Novus FinServe
Equinox Wealth Partners
Zenith Financial Strategies
Solstice Capital Advisors
Phoenix Asset Management
Spectra Financial Advisors
Veridian Investment Group
Axon Capital Solutions
EquiPro Financial Partners
Ethereal Wealth Management
Vanguardia Advisors
Stellaris Financial Ventures
Valorem Capital Management
Zephyr Financial Solutions
Synthesis Wealth Advisors
Ascendant Asset Management
Infinitum Financial Group
Aurum Investment Advisors
Omniverse Capital Partners
FinSage Wealth Management
Luminary Capital Solutions
Fortis Finance Group
Nebula Wealth Advisors
Elara Financial Services
Orison Investment Management
Axiom Capital Ventures
Aether Asset Management
Allegiant Financial Partners
Vortex Wealth Advisors
EquiNova Capital Solutions
Spectralis Financial Group
Infinitude Wealth Management
Solis Finance Partners
Zenithia Asset Management
Valor Financial Strategies
Celestia Wealth Advisors
Synergy Financial Solutions
Aeon Capital Management
Apogee Investment Group
Memorable Business Names For Finance
FinMinds
Legacy Capital
Visionary Wealth
Prospex Finance
PrimeBridge Financial
Everlast Advisors
Stellar Capital
Apex Wealth Management
Bold Horizons
Pinnacle Financial
Magna Finance
Memorable Money
Elite Prosperity
Trusted Treasury
Paramount Investments
Legacy Wealth
Distinctive Finance
Valiant Capital
Memoria Financial
NobleQuest Advisors
Noteworthy Wealth
Memorable Minds
Evergreen Capital
Vanguard Prosperity
Strive Financial
Legacy Horizons
Unforgettable Wealth
Optimal Finance Solutions
Standout Investments
Evermore Advisors
Memorable Money Management
Empower Wealth
Notable Capital
Eminent Finance
PrimePath Advisors
Bold Legacy
Paramount Wealth Management
Remarkable Investments
Magnate Money
Elite Horizons
Memorable Minds Financial
NobleQuest Capital
Legacy Treasury
Distinctive Prosperity
Noteworthy Investments
Evergreen Wealth Management
Vanguard Horizons
Unforgettable Finance
Optimal Prosperity
Standout Financial Solutions
Descriptive Finance Business Names
Wealth Builders
Capital Solutions Group
Financial Insight Advisors
Investment Mastery
Prosperity Partnerships
Asset Management Experts
Secure Finance Solutions
Moneywise Consultants
Fiscal Strategies
Financial Harmony
Risk Management Advisors
Wealth Preservation Group
Strategic Investment Advisors
Money Matters Consulting
Capital Growth Experts
Wealth Maximizers
Financial Stability Solutions
Cashflow Consultants
Tax Advisory Services
Investment Planning Experts
Financial Wellness Advisors
Profitability Solutions
Wealth Management Specialists
Financial Intelligence Partners
Retirement Planning Advisors
Financial Security Solutions
Portfolio Optimization Experts
Debt Management Consultants
Financial Empowerment Group
Capital Allocation Advisors
Financial Growth Strategies
Personal Finance Consultants
Investment Advisory Services
Financial Freedom Partners
Risk Mitigation Experts
Wealth Creation Solutions
Financial Literacy Advisors
Financial Health Consultants
Strategic Financial Planning
Tax Optimization Experts
Estate Planning Advisors
Financial Success Partners
Wealth Enhancement Solutions
Investment Evaluation Experts
Financial Guidance Consultants
Cash Management Advisors
Financial Independence Solutions
Wealth Generation Experts
Financial Discipline Partners
Capital Preservation Solutions
Minimalistic Names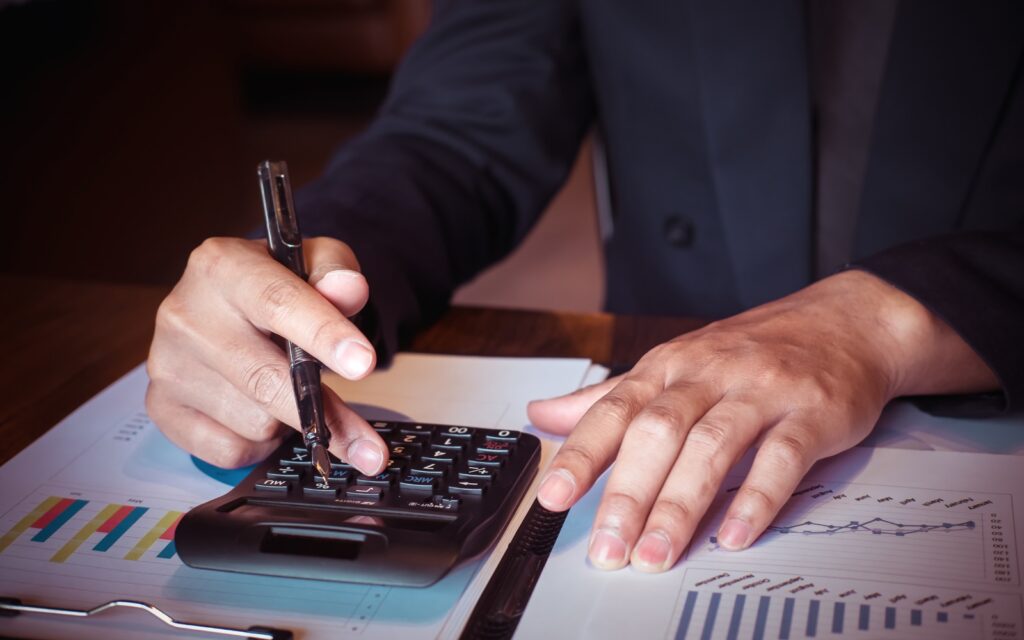 Finiq
Creston
Lumo
EvoCash
Simplicity Wealth
Coinic
Penta Finance
Dovetail Advisors
ZenCash
FinOptima
Maven Capital
Axis Wealth
Luna Finance
Modus Advisory
CoreMoney
Nova Capital
FinBlend
Primo Wealth
Alta Finance
Vestra
InnoCash
Moneta Advisers
Solis Capital
EliteFund
Quanta Wealth
Eon Finance
Ascend Advisers
Axiom Wealth
Virtuoso Finance
Grandis Capital
Opus Advisors
SimpliCash
Meridian Wealth
Capitalus
Zenith Advisers
Essential Finance
Puro Capital
ClearSky Wealth
Finovo Advisors
Axis Financial
Lumina Capital
CoveMoney
Modus Finance
Strato Advisors
Onyx Wealth
Verus Capital
EliteCash
Pristine Finance
Alta Advisers
CoreWealth
Playful Finance Business Names
MoneyMunchkins
Casharoo
Penny Pals
CoinHoppers
Doughnut Dollars
Buckaroo Bankers
Happy Finance Folks
Piggy Bank Partners
Money-Wizards
Wealthy Whizkids
Coinverse
CashCapers
Dollar Dazzlers
Funancial Advisors
Budget Buds
CashFlow Crew
Dollar Dreams
Wealth Warriors
Money Monkeys
CoinQuest
Laughing Looters
Pocket Gurus
Cashville Club
Prosperity Pals
Dollar Dynamo
Wealthy Winks
Money Mates
Bankroll Buddies
Cash Carnival
Wealth Whispers
Dollar Dojo
Moneyville Magic
Penny Party
Cash Champs
Prosper Pals
CoinQuesters
Money Marvels
Dollar Dudes
Wealthy Whims
CashWave
Playful Prosperity
Dollar Divas
Money Mania
Coin Crew
Laughing Ledger
Prosperity Playmates
Cash Carousel
Wealth Wizards
Money Mischief
Dollar Delights
Inspiring Names For a Financial Business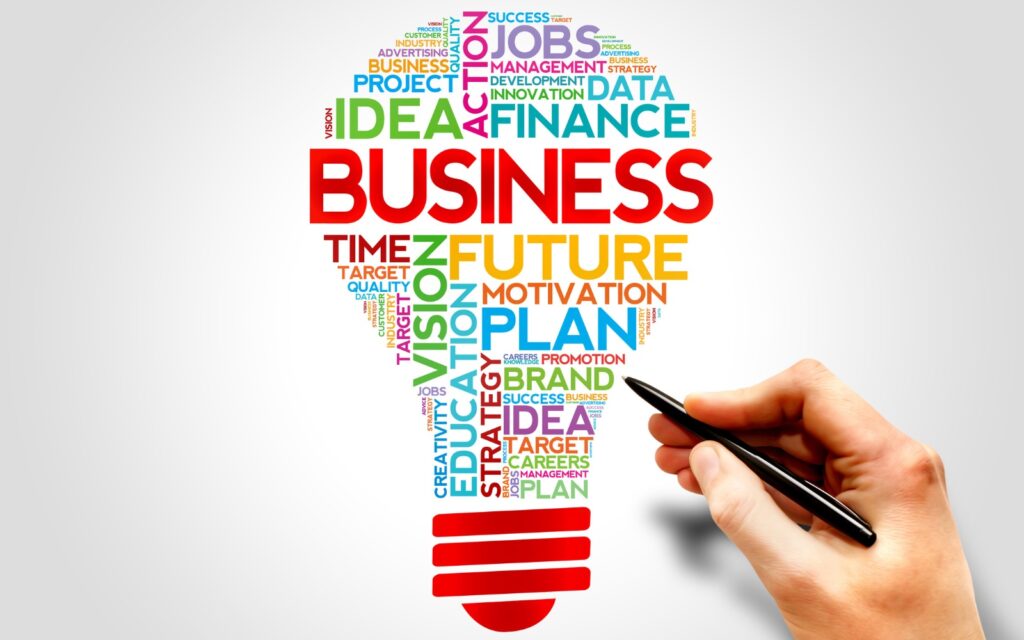 Empower Wealth Advisors
Thrive Financial Solutions
Flourish Capital Management
Prosperity Partners
Ascend Financial Advisors
Inspire Wealth Management
Envision Financial Success
Triumph Investment Group
Transcend Capital Solutions
Vanguard Prosper Advisors
Emerge Wealth Strategies
Momentum Financial Partners
Enlighten Money Management
Catalyst Capital Advisors
Visionary Finance Solutions
Momentum Wealth Advisors
Empowerment Investment Group
RiseAbove Financial Services
Thrive Wealth Management
Flourish Investment Solutions
Prosperous Horizons
Ascendancy Capital Advisors
Inspire Wealth Partners
Envision Capital Management
Triumph Financial Solutions
Transcend Wealth Advisors
Vanguard Prosperity Partners
Emerge Financial Strategies
Catalyst Wealth Management
Visionary Investment Solutions
Momentum Prosper Advisors
Empowerment Wealth Partners
RiseAbove Financial Strategies
Thrive Capital Solutions
Flourish Wealth Advisors
Prosperous Investment Group
Ascendancy Financial Services
Inspire Money Management
Envision Wealth Solutions
Triumph Prosperity Partners
Transcend Financial Advisors
Vanguard Empowerment Group
Emerge Wealth Management
Catalyst Capital Solutions
Visionary Prosperity Advisors
Momentum Investment Strategies
Empowerment Prosperity Partners
RiseAbove Financial Solutions
Thrive Wealth Strategies
Flourish Capital Advisors
Finance Business Names That Build Trust
Reliance Financial Advisors
Trustmark Capital Management
Guardian Wealth Partners
Secure Finance Solutions
Integrity Investment Group
Assurance Financial Advisors
Stalwart Wealth Management
Certus Capital Solutions
Sentinel Investment Advisors
Stability Financial Services
Faithful Wealth Advisors
Reliable Capital Management
Covenant Financial Partners
Trusted Wealth Solutions
TrueNorth Investment Group
EverSafe Advisors
Dependable Finance Solutions
Fidelity Wealth Management
Steadfast Capital Advisors
Safe Haven Financial Services
Noble Trust Advisors
Honest Capital Management
Secure Path Financial
Valiant Wealth Partners
Ethical Investment Group
Serene Financial Advisors
Reputable Wealth Solutions
Sincere Finance Partners
Solid Foundation Advisors
Trustworthy Capital Management
Surety Investment Group
Reliable Wealth Advisors
Beacon Financial Solutions
Virtue Wealth Partners
Credence Investment Advisors
Trusted Asset Management
Authentic Finance Solutions
Safeguard Wealth Advisors
Loyal Capital Partners
Cautious Financial Management
Fortitude Wealth Solutions
Bonded Investment Group
Dependability Financial Advisors
Upstanding Capital Management
Secure Path Wealth Advisors
Integrity Finance Solutions
Prudent Investment Partners
Steadfast Wealth Management
TrueNorth Financial Advisors
EverSafe Capital Solutions
Family Finance Names
Legacy Wealth Advisors
Harmony Financial Solutions
Family Focus Investments
Generational Prosperity
Unity Wealth Management
FamilyFirst Capital Advisors
Kinship Financial Partners
Legacy Planning Solutions
Harmony Wealth Advisors
Family Fortune Management
Generations Investment Group
Unity Financial Services
Family Nest Advisors
Legacy Bridge Wealth
Harmony Capital Solutions
Family Legacy Partners
Generational Wealth Management
Unity Prosperity Advisors
Family Wealth Builders
Legacy Path Financial
Harmony Investment Group
Family Dynamics Advisors
Generations Financial Solutions
Unity Wealth Builders
Family Roots Capital
Legacy Tree Investments
Harmony Prosperity Partners
Family Fortitude Advisors
Generational Legacy Solutions
Unity Capital Management
Family Wealth Guardians
Legacy Wise Financial
Harmony Heritage Advisors
Family Circle Wealth
Generations Prosperity
Unity Trust Advisors
Family Wealth Connection
Legacy Beacon Solutions
Harmony Horizon Wealth
Family Roots Advisors
Generational Stability Solutions
Unity Financial Harmony
Family Empowerment Advisors
Legacy Circle Wealth
Harmony Capital Builders
Family Fortuna Partners
Generations Financial Guidance
Unity Legacy Management
Family Tree Investments
Legacy Path Advisors
Financial Business Names That Are High-end
Opulent Capital Management
Prestige Wealth Advisors
Luxe Finance Solutions
Elite Investment Group
Noble Capital Partners
Pinnacle Wealth Management
Grandeur Financial Advisors
Luxuria Investment Solutions
Exquisite Wealth Advisors
Regal Finance Partners
Prestige Prosperity
Opulent Asset Management
Premier Capital Solutions
Elite Prosper Advisors
Noble Wealth Management
Luxe Financial Strategies
Eminent Investment Group
Pinnacle Prosperity Partners
Grandeur Capital Solutions
Luxuria Wealth Advisors
Exquisite Finance Partners
Regal Investment Management
Prestige Financial Solutions
Opulent Prosperity Advisors
Premier Wealth Management
Elite Capital Advisors
Noble Prosperity Partners
Luxe Investment Solutions
Eminent Wealth Advisors
Pinnacle Financial Strategies
Grandeur Prosperity
Luxuria Capital Management
Exquisite Wealth Management
Regal Finance Solutions
Prestige Investment Group
Opulent Wealth Partners
Premier Financial Advisors
Elite Prosperity
Noble Capital Solutions
Luxe Prosper Advisors
Eminent Wealth Management
Pinnacle Financial Partners
Grandeur Investment Solutions
Luxuria Wealth Management
Exquisite Finance Advisors
Regal Prosperity Partners
Prestige Capital Solutions
Opulent Financial Strategies
Premier Prosper Advisors
Elite Wealth Management
Global Financers
Global Wealth Advisors
World Capital Solutions
International Finance Partners
Universal Wealth Management
Global Insight Investments
International Prosperity Group
Worldwide Financial Solutions
Global Asset Management
Globalize Wealth Advisors
International Money Matters
Globe Capital Management
Global Nexus Advisors
Worldwide Wealth Builders
Global Vision Finance
International Investment Group
Global Trust Advisors
Cross-Border Capital Solutions
Global Prosperity Partners
Universal Finance Strategies
Global Frontier Investments
International Wealth Architects
Global Bridge Advisors
World-Class Wealth Management
Global Edge Financial
International Growth Advisors
Universal Capital Partners
Global Reach Wealth Advisors
Global Impact Investments
Worldwide Financial Harmony
Global Fusion Advisors
International Asset Management
Global Wealth Hub
Globe Prosperity Partners
Universal Financial Solutions
Global Insight Advisors
International Money Managers
Worldlink Capital Management
Global Horizon Wealth Advisors
Worldwide Investment Group
Global Trustworthy Finance
International Wealth Gatekeepers
Global Nexus Capital
Universal Prosperity Partners
Globalize Financial Solutions
International Money Trail
WorldConnect Advisors
Global Edge Wealth Management
International Growth Capital
Universal Capital Strategies
Global Impact Wealth Builders
Tech-inspired Names To Do With Finance
FinTech Solutions
CoinTech Advisors
Digital Wealth Management
TechSavvy Finance Partners
Cyber Capital Solutions
DataDriven Investment Group
FinovaTech
TechWealth Advisors
Algorithmic Finance Solutions
TechFusion Capital Management
CryptoTech Wealth Management
FinVantage
RoboAdvisors Plus
TechPro Financial Services
DigitalAsset Management
FinTech Innovators
TechWise Finance Solutions
Blockchain Capital Advisors
DataTech Wealth Partners
Finovation
TechWealth Management
CyberFinance Solutions
DigitalInvestment Group
FinTech Frontier
TechGenius Wealth Advisors
AI-Powered Capital Solutions
TechPro Financial Strategies
CryptoCapital Management
FinTech Visionaries
TechEdge Wealth Advisors
DataAnalytics Finance Solutions
TechWealth Innovators
RoboInvestment Group
FinTech Nexus
TechWise Capital Management
Blockchain Wealth Advisors
DataTech Investment Partners
FinTechGenius
TechWealth Frontier
CyberFinance Solutions
DigitalInvestment Innovators
FinTech Mastery
TechPro Wealth Management
AI-Driven Capital Solutions
TechGenius Financial Services
CryptoTech Wealth Builders
FinTech Pioneers
TechEdge Finance Solutions
DataAnalytics Capital Advisors
TechWealth Visionaries
Names For Nonprofit Finance Organizations
PhilanthroFinance
Ethical Funding Solutions
Compassionate Capital
Community Wealth Management
Generosity Financial Services
Sustainable Investing Alliance
Impact Money Matters
Empowerment Finance Group
Social Capital Advisors
Humanitarian Investment Partners
Equitable Funding Solutions
Resilient Wealth Management
Charity Finance Consortium
Inclusive Financial Solutions
Ethos Financial Planning
Prosperity for All
Community Investment Advisors
Integrity Capital Management
Fair Trade Financial Group
Benevolent Banking Solutions
Mission-Driven Investment Services
Empathy Wealth Advisors
Social Impact Funding
Just Economy Finance
Humanity Wealth Partners
Community First Financial Services
Responsible Investment Group
Sustainable Futures Finance
Supportive Finance Solutions
Impactful Investing
Equality Wealth Management
Transformational Capital Advisors
Compassion Capital Solutions
Purpose-Driven Financial Services
Philanthropic Funding Strategies
Empowerment Investment Advisors
Ethical Money Matters
Socially Conscious Finance
Humanitarian Wealth Management
Community Fund Advisors
Inclusive Capital Solutions
Sustainable Growth Partners
Justice Finance Group
Empathy Investment Services
Social Impact Banking
Equitable Financing Solutions
Ethical Wealth Advisors
Resilient Investment Strategies
Charity Capital Management
Inclusive Wealth Advisors
Business Names That Are Catchy
CashCrafter
FundMasters
WealthWhiz
MoneyMagix
CapitalChamps
CashFlow Kings
ProsperityPulse
CoinCrafters
DollarDynamo
WealthWave
FinanceFusion
CashCatalyst
FundFlair
Coin Genius
WealthBuilders
MoneyMarvels
CapitalConnect
CashSprint
ProsperityPeak
DollarDazzle
WealthWizards
FinanceFinesse
CashChasers
FundFlex
CoinSpark
WealthWorks
MoneyMomentum
CapitalCentral
CashBliss
ProsperityPursuit
DollarDash
WealthWhisperers
FinanceFire
CashCreators
FundFortune
CoinCraze
WealthCrafters
MoneyMasters
CapitalCove
CashSavvy
ProsperityPioneers
DollarDelight
WealthWonder
FinanceFever
CashClimbers
FundFusion
CoinClimb
WealthBuilders
MoneyMotors
CapitalCrave
Names That Rhyme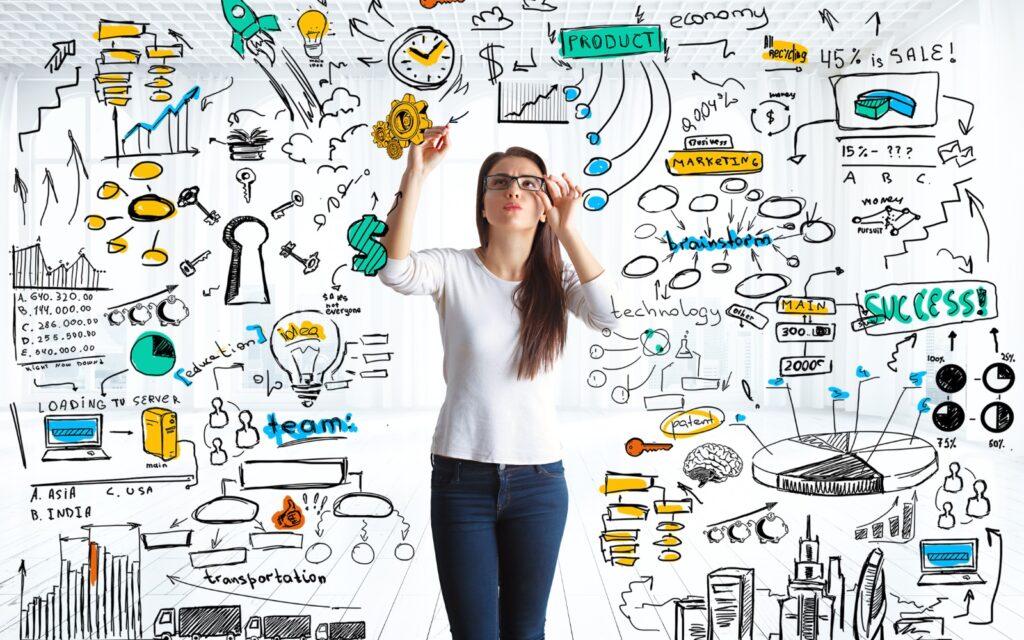 MoneyHoney
CapitalRapital
WealthyBells
FundCommand
CashFlash
ProsperWhisper
PennyPlenty
InvestNest
CoinJoy
BudgetRocket
WealthQuest
CashStash
FundMand
DollarScholar
MoneyHive
CapitalVital
WealthWave
FinanceDance
CashMash
InvestExpress
CoinChime
BudgetBuddy
WealthWheel
MoneySpree
CapitalPal
CashCrash
FundBund
DollarScholar
WealthCare
FinancePrance
CashSplash
InvestNest
CoinVoy
BudgetRocket
WealthQuest
MoneyWhimsy
CapitalVital
FundBund
CashMash
WealthWave
FinanceDance
PennyPlenty
InvestExpress
CoinChime
BudgetBuddy
DollarScholar
CashCrash
WealthWheel
FundCommand
ProsperWhisper
Creative Finance Businesses
MoneyMuse
CapitalCraft
WealthAlchemy
FundFlex
CashCanvas
ProsperPeak
Coinova
FinanceFinesse
WealthWise
MoneyMatrix
CapitalCove
Funditude
CashZen
ProsperityPursuit
Coinify
FinanceHarmony
WealthSprout
MoneyNexus
CapitalPulse
FundFlow
CashSpring
Prospera
Coinnect
FinanceFusion
WealthSage
MoneyHaven
CapitalMomentum
FundCrafters
CashEssence
ProsperStreet
Coinomix
FinanceHarbor
WealthVenture
MoneyNest
CapitalZenith
FundQuest
CashWise
ProsperPeak
Coinova
FinanceFinesse
WealthWise
MoneyMatrix
CapitalCove
FundsGalore
CashZen
ProsperityPursuit
Coinify
FinanceHarmony
WealthSprout
MoneyNexus
CashSow
Do's and Don'ts to Keep in Mind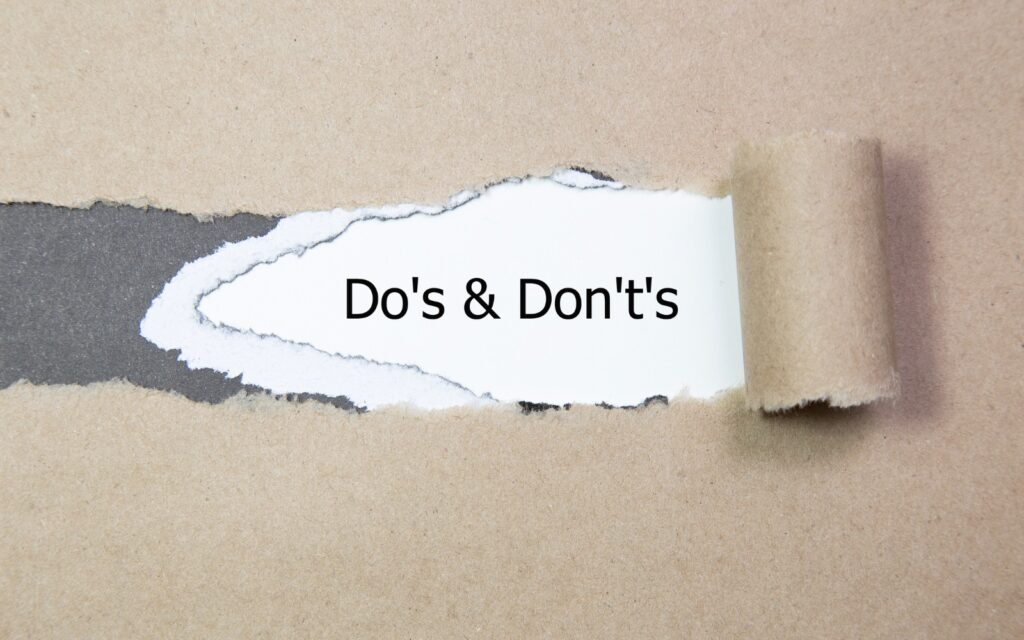 When choosing a finance business name, it's essential to add up the do's and don'ts to ensure your name sums up a compelling and memorable brand.
Here are some helpful guidelines to keep in mind.
Do's
Do reflect on your expertise. Choose a name that showcases your financial knowledge and expertise. It should give potential clients a sense of trust and confidence in your abilities.
Do be clear and descriptive. Select a name that communicates the nature of your financial services. It should instantly convey what your business offers to make sure your customers know you are as serious about their finances as they are.
Do keep it simple and memorable by opting for a name that is easy to pronounce, spell, and remember. Catchy and memorable names tend to leave a lasting impression on potential clients.
Do highlight your unique selling points. If your financial business offers specialized services or unique approaches, incorporate that into your name. Showcase what sets you apart from competitors, so go ahead - this is your chance to boast.
Do consider future growth by selecting a name that can grow with your business. Avoid limiting yourself to specific services or locations, allowing for potential expansion in the future.
Don'ts
Don't use generic or clichéd terms. Avoid generic terms like "Financial Services" or overused clichés that may make your business blend in with competitors. Aim for a name that stands out and captures attention.
Don't make it too long or complex. Long and complex names can be challenging for clients to remember and may cause confusion. Sometimes, less is best.
Don't include abbreviations or acronyms. While abbreviations might seem convenient, they can be confusing for potential clients who are unfamiliar with them.
Don't infringe on trademarks or copyrights. Before finalizing a name, ensure it complies with all the legal requirements. Search the trademark and copyright database to see that your name doesn't infringe on any existing business names.
Don't neglect your online presence. Check for domain availability to secure a website that aligns with your brand using something like Namecheap.
Remember, the name you choose will become the face of your financial business.
Take the time to brainstorm, seek feedback from trusted individuals, and conduct thorough research to select a name that embodies your values, resonates with your target audience, and sets the stage for success.
Before creating your website, check out our list of 28 free trial web hosting programs. And if you want some advice, read our article on how to create a website for your business.
Wishing you all the best in your venture!
Want to learn step-by-step how I built my Niche Site Empire up to a full-time income?
Yes! I Love to Learn
Learn How I Built My Niche Site Empire to a Full-time Income
How to Pick the Right Keywords at the START, and avoid the losers
How to Scale and Outsource 90% of the Work, Allowing Your Empire to GROW Without You
How to Build a Site That Gets REAL TRAFFIC FROM GOOGLE (every. single. day.)
Subscribe to the Niche Pursuits Newsletter delivered with value 3X per week