11 Best Meme Sites on the Internet To Add Humor To Your Content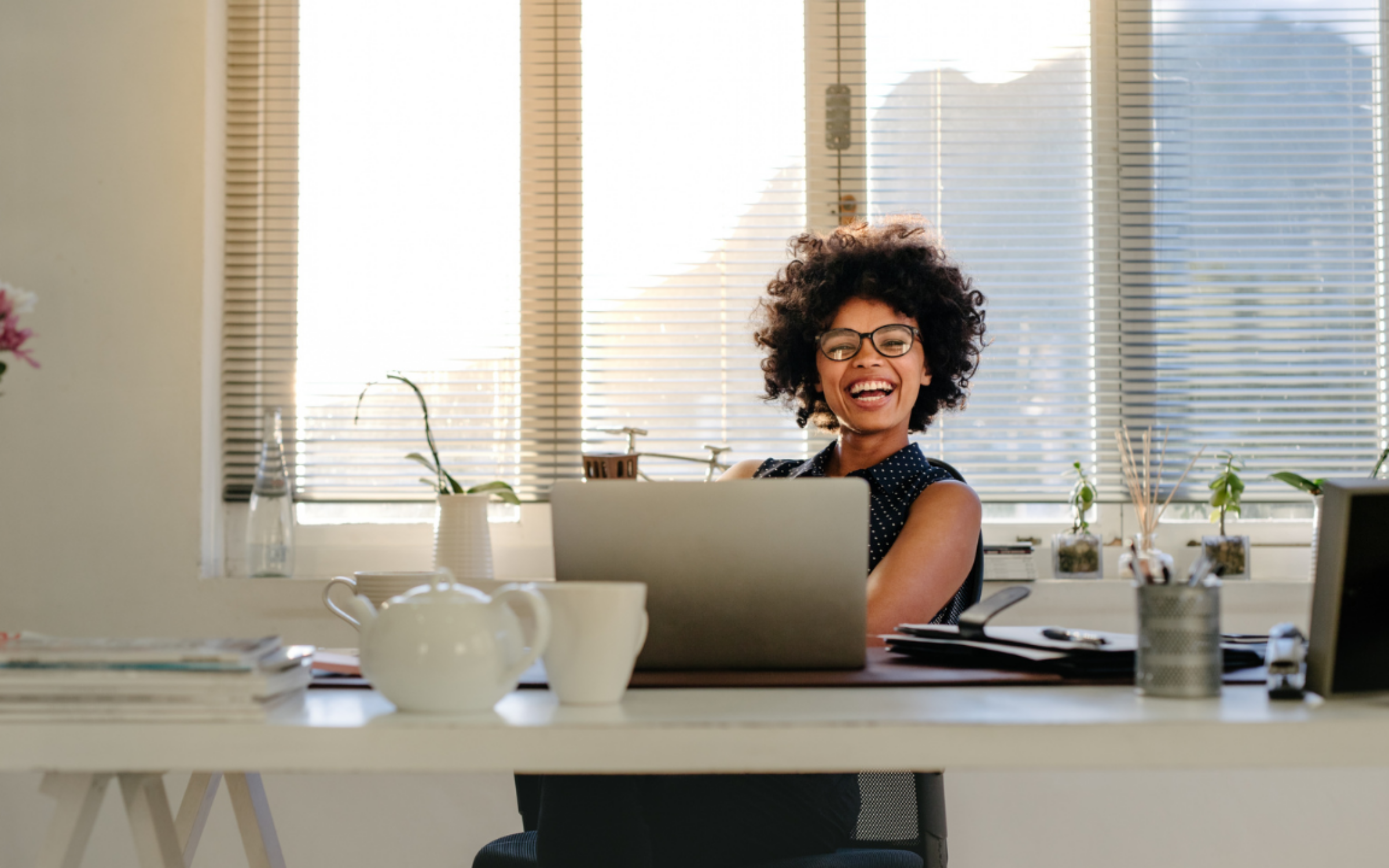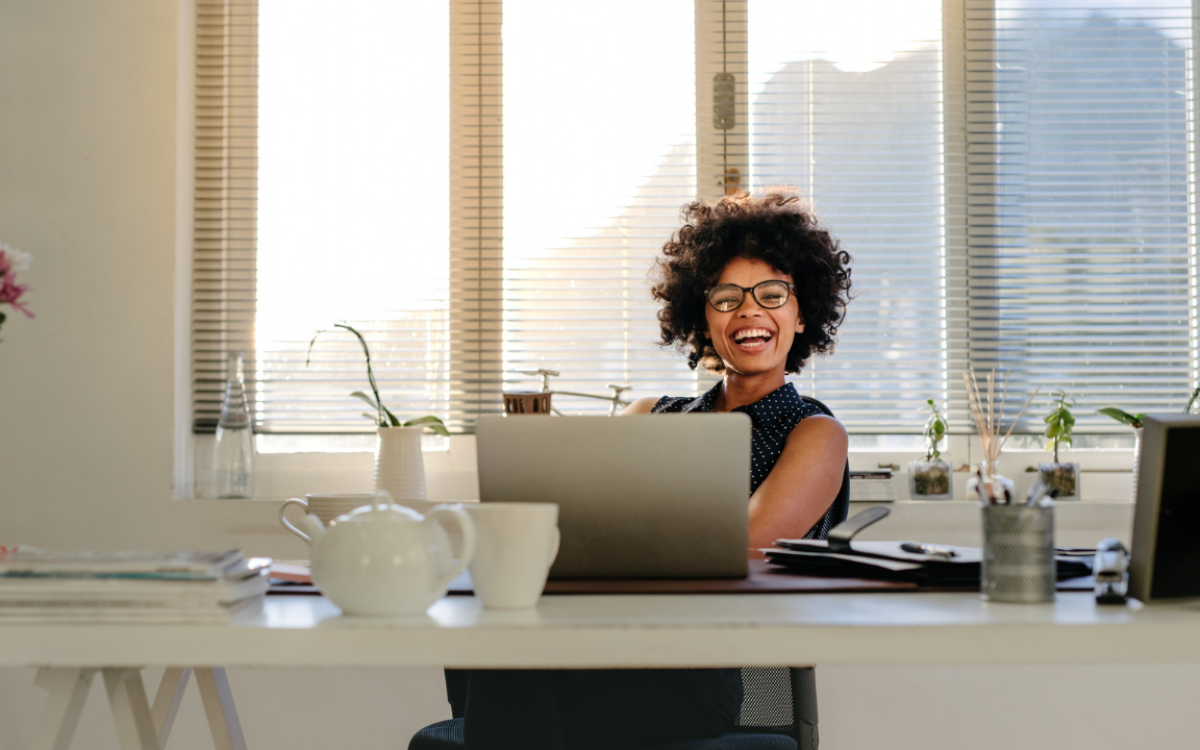 When you buy something through one of the links on our site, we may earn an affiliate commission.
Memes are the life force of the Internet. And these days, memes have become so popular and relatable that they've crossed into the business world. They're regularly featured in email marketing campaigns, blog posts, courses, and presentations. But with so many memes circulating, finding the right ones for your needs can be hard. That's why we've compiled a list of the 11 best meme sites.
These sites make finding the perfect meme for your next project easy. Whether you're looking for a hilarious way to communicate with your team or simply want something to share on social media platforms during times of stress, these memes websites have got you covered.
11 Best Meme sites Around
Finding the right meme can be difficult with so many out there. These 11 best meme sites will simplify the process and help you find the perfect one.
Reddit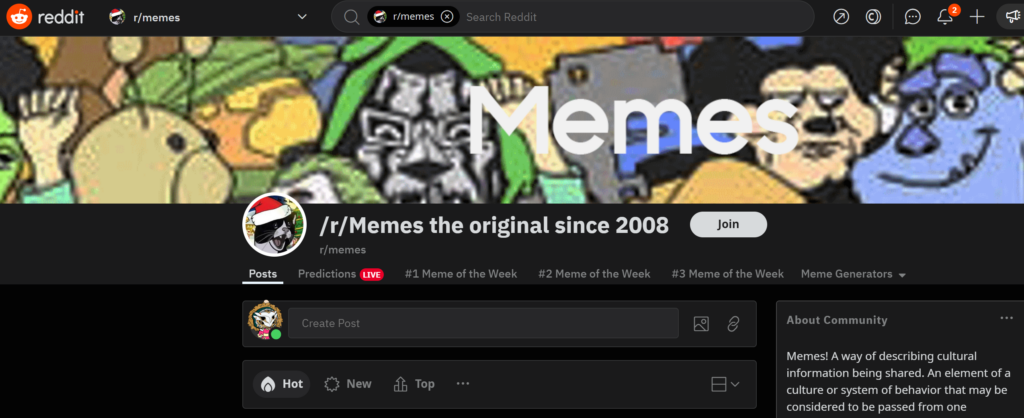 Reddit is a social media platform where users can share and connect with their favorite interests and hobbies. It is a great place to discuss through images, links, text, and memes. Apart from posting comments, it allows members to vote up or down on any post to generate engagement.
Reddit has a huge variety of memes and GIFs available on its platform. You can find a subreddit on any topic, be it funny memes or the latest memes. Reddit has everything in store. Simply type in the category of the meme you are looking for and choose the subreddit you want to explore.
When looking for memes, subreddits such as r/memes or r/funny provide users with a wide range of the latest and most popular visuals.
What's interesting about the Reddit community is that users can check out the top trending memes and register votes on meme predictions. This helps in determining the most popular ones that become viral.
Reddit has laid down 12 meme-posting rules that all members should abide by. This ensures the community is a friendly and safe space that does not threaten any member's privacy.
---
Tenor
Tenor is one of the best meme sites, where you can access thousands of GIF memes. You can choose from the featured GIFs or look at the top trending Tenor searches displayed on the homepage. 
The meme generator on the Tenor website is another handy feature. You can build a library of memes by cropping, editing, and captioning GIFs, stickers, and MP4s.
So if your style is more of a video meme i.e., a short video with a text message, Tenor is a perfect choice. You can create your own GIF and share your creation with millions on social media platforms. Tenor also provides updates on how well your GIFs are performing in terms of search volume and share history. 
---
Imgflip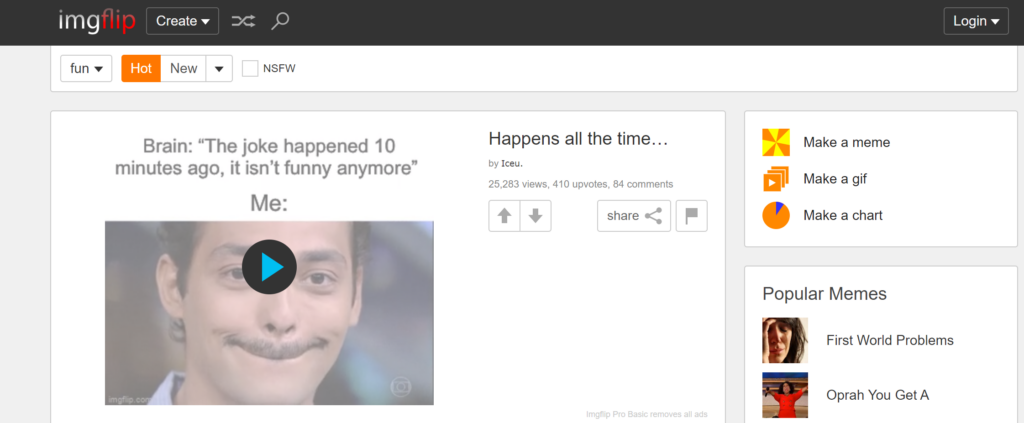 Have an artistic streak and a good sense of humor? Imgflip is a great place to create and share the funniest memes and GIFs you can come up with. Imgflip contains a database of meme templates that you can use to design your custom meme. You can upload memes on the website as "private" or share them with your friends and the Imgflip community.
Imgflip is more than just a meme generator website; it also serves as a community hub for meme lovers. They have a user-uploaded gallery and voting system along with their meme-generating tools.
When users create and upload their memes, other members of the community can vote on them. The most popular memes make their way to the homepage, where even more people can vote and share them. This creates a self-reinforcing cycle that showcases and rewards the most popular and humorous memes.
---
9GAG - One of The Classic Meme Sites
9GAG, also known as the "HQ of memes," is perhaps the most popular meme website on the internet. It focuses entirely on the humor genre. You can search the website to find the fresh, trending, or highly-rated funniest memes on the web.
9GAG classifies memes through tags which you can browse on the homepage. The tagging feature makes searching convenient and helps you refine your search by letting you pick your favorite tag. The website uses this information to recommend awesome memes based on your interests and preferences.
9GAG is also a medium for news alerts. It uses memes and GIFs to share the latest news alerts. You can vote for your favorite post and share it on your preferred social media platform.
---
GIPHY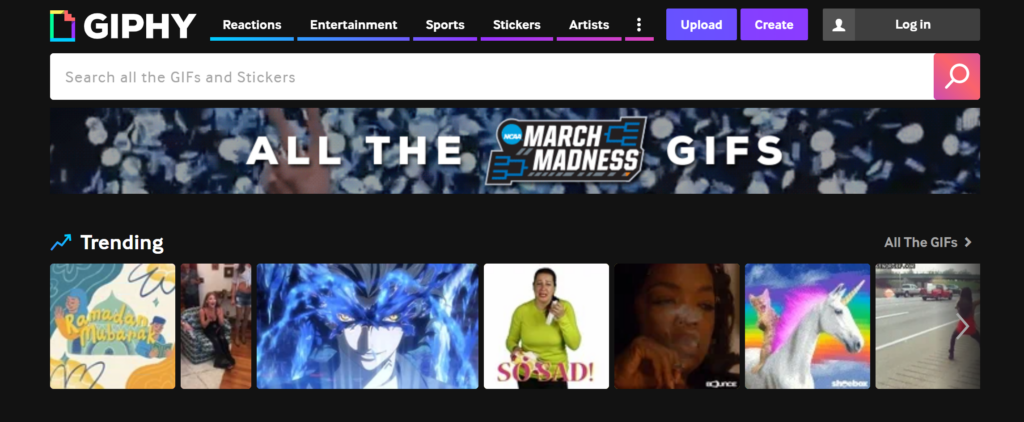 GIPHY is a website exclusively dedicated to GIF memes. It classifies all sorts of GIFs according to the subject of interest. Action, Gaming, Entertainment, and Reaction GIFs are a few of the most popular categories available on GIPHY.
GIPHY has made searching for relevant GIFs, memes, or stickers very convenient. You can narrow your search using the right keywords, hashtags, or even the username of the GIF creator.
GIPHY is the perfect place for any meme lover. In addition to thousands of memes, it gives users the ease of embedding the GIF link in their blog or sharing it on their chosen social media. You can also use GIPHY to create your own GIFs and stickers.
---
Know Your Meme
Know Your Meme is the ultimate solution for any meme lover. It uses wiki software to collect and document a variety of internet memes and other trending topics through images or videos.
You can browse through funny memes, upload memes of your own, and participate in forums of Meme Research.
The discussion threads can help refine your meme creation skills and develop content that will improve site traffic to your blog.
---
Memedroid
Memedroid has one of the most extensive collections of memes and GIFs available on the internet.
You can use the platform to find the latest and top trending memes or head over to random memes for a quick laugh.
The friendly website layout is an added bonus to using the website. It is easy to search for any meme you like, and the voting emoticons increase user engagement.
Every meme post on Memedroid has the relevant call-to-action icons of sharing and favoriting right in front. The handy chat icon and mobile app make Memedroid a great choice to head over for memes.
---
Imgur
Imgur, also known as the "magic of the internet," is another amazing meme website to search for the best meme.
The website interface and the handy search bar make Imgur a popular choice with its users. You can explore memes through tags placed right on top or search for the most viral meme or high-scoring meme.
Imgur is a dedicated meme website that focuses on making the search for memes easy. You can search for memes using filters such as keywords, tags, images, or usernames.
You can also use Imgur to create and upload memes. The meme maker has built-in templates to choose your favorite meme template, background, and text to design your custom meme.
---
Pinterest
Pinterest is a popular image-sharing website that acts as a visual discovery engine. You can find meme ideas on various topics and pin them to a custom board. While people use this site to bookmark recipes, how-tos, and other bookmark-worthy content, it's also one of the best meme sites out there.
You can find thousands of memes on Pinterest. Just type in the meme you are looking for in the search bar and choose the one you want. You can save the ones you like on your board or follow the profiles of other meme uploaders.
All in all, Pinterest is a great place to start your meme journey. You can get inspiration for creating new memes and increase backlinks and site traffic to your blog.
---
Tumblr
Tumblr is a microblogging and social media platform where users can share content such as images, links, texts, memes, and GIFs.
You can search for different memes by using the relevant keywords and filtering them based on the latest and most popular memes. Tumblr also allows users to follow various tags and member accounts.
Through Tumblr, you can get inspired by the latest memes and create and post new memes. Members can create memes on a private or public blog on Tumblr which can help to redirect traffic to their website.
---
Memebase
Memebase is a meme center for thousands of popular memes. It categorizes memes based on popular themes and helps users save time and explore their favorite categories.
From puns to cringe, politics to video games, and webcomics to animal cuteness and comedy, you can search for any kind of memes you want, including dank memes.
Similar to Reddit, you can upvote or downvote memes and find the most popular weekly memes on your preferred topic.
How Do I Find What's Trending on Meme Sites?
There are a few ways to go about it if you want to find trending memes.
One popular method is to check social media platforms such as Twitter or Instagram, often hotbeds for the latest memes. You can use hashtags such as #memes, #funny, or #trendingmemes to help you find the most popular content.
Another way to find trending memes is through meme generator websites such as Imgflip, GIPHY, or Kapwing. These sites allow users to create memes and share them anywhere, so you can browse through various popular and trending templates.
Additionally, many of these websites have a section dedicated to the latest and most popular memes, making it easy to keep up with current trends.
No matter which method you choose to find trending memes, it's important to remember that the cycle of viral content moves quickly. What's popular and trending one day may be forgotten the next, so it's always a good idea to stay on top of current events and pop culture trends to ensure you don't miss out on the latest memes.
The Bottom Line: Best Meme Sites
Memes really do say it all, and sometimes with no more than one word. This phenomenon has taken the internet by storm and can be found in every corner of the web. From Reddit to Imgur, Memedroid to Tumblr, there's no shortage of platforms offering memes for you to find or even create your own.
Not only do these meme sites help you unwind after a long day, but they're also great tools when it comes to creating content for your business. So go ahead and get meme-ing!
Want to learn step-by-step how I built my Niche Site Empire up to a full-time income?
Yes! I Love to Learn
Learn How I Built My Niche Site Empire to a Full-time Income
How to Pick the Right Keywords at the START, and avoid the losers
How to Scale and Outsource 90% of the Work, Allowing Your Empire to GROW Without You
How to Build a Site That Gets REAL TRAFFIC FROM GOOGLE (every. single. day.)
Subscribe to the Niche Pursuits Newsletter delivered with value 3X per week