35 Virtual Event Ideas and Examples + How to Make Sure Your Event is a Success
When you buy something through one of the links on our site, we may earn an affiliate commission.
As more life moves online in the wake of COVID-19, virtual event ideas have become increasingly popular.
From virtual conferences to virtual jam sessions, just about anything can be done in a virtual format. If you're planning your next online event, you might even take advantage of event entertainment companies that offer packages in the virtual space. 
What Is a Virtual Event?
A virtual event is essentially any online event. They involve two or more people and allow for the attendees to interact with each other.
During the pandemic, most teams moved to remote working, families were isolated from one another, and even friends and classmates were unable to interact at in-person events. As a result, virtual event ideas became hugely popular.
As more and more people and companies begin to invest in virtual events, it became obvious that the virtual world offers the opportunity for creative, engaging, and productive interaction.
With that in mind, we've rounded up 35 virtual event ideas to rival any physical event.
Virtual Event Ideas for Businesses
For companies with remote employees, virtual events are especially useful in helping to connect team members on opposite sides of the country (or planet).
1. Speed Networking
Think of it as a bit like speed dating but for work. A speed networking session allows different people to connect with others in their profession or in their team. All you really need are some fun icebreakers and a few breakout rooms.
2. Virtual Tour
There are certain instances when it might be helpful for a group of staff to have familiarity with the office without needing to come in for a full tour. Hosting a virtual tour can save staff or clients from having to travel.
This one also works for businesses that need to tour spaces with clients. For example, real estate agents can offer virtual tours of property for overseas clients.
3. Awards Ceremony
A great way to thank employees for their hard work and dedication is simple recognition. An awards ceremony is one of the best virtual corporate events because it's a chance to highlight star contributors to the company.
Winners can still give brief speeches and colleagues can congratulate each other in chat rooms.
Make it fun by asking your guests to dress up even if they're at home.
4. Virtual Fundraiser
Fundraisers are excellent as virtual corporate events to raise money either for the company or a charitable cause. Additionally, hosting a fundraiser is surprisingly easy to do in a virtual setting.
Host anything from a bake sale to a luxury raffle by allowing sales or bids online and providing event entertainment. Need some ideas? Take a look at our list of 2551 ideas for fundraiser names.
5. Guest Speaker
Invite a guest speaker to join your team for a talk and host the event online.
This is also a great way to encourage engagement in virtual meetings that have become monotonous.
6. Brainstorm Sessions
An undervalued virtual event idea for businesses is simply hosting a brainstorm session.
Start off with something silly or fun to get the creative juices flowing. Then, make sure there's lots of opportunity for communication so team members can bounce ideas around.
For any kind of event, there may be guests that are unable to attend at a certain time. The beauty of having virtual corporate events online is that you can record the whole experience for someone to watch later.
A recording may lack the interactive element of a live virtual event, but valuable information can still be shared.
Check out the best free webinar recording software to make sure you've got something to share with anyone that missed the event.
Virtual Event Ideas for 100+ Guests
Major virtual events with a large guest list can seem harder to pull off. However, hosting this kind of event online can actually end up being less intense for the organizers than it would be to have in person.
7. Virtual Exhibition Hall
An exhibition is surprisingly easy to turn into a fun virtual event. Sponsors can set up their own branded "booths" as part of the event webpage. They can then include images, videos, documents, and chat options to allow attendees to interact with their booth.
All guests need to do is log into the event and click on the booth they are interested in viewing.
Rather than shelling out half your event budget on an appropriate space for your event, take advantage of virtual venues that can host thousands of guests.
8. Virtual Gala
Just like a regular gala, you can sell tickets to attend this virtual event. Then, provide entertainment and special speakers as well as virtual activities for everyone to participate.
To make your gala a more unique virtual experience, try to arrange for something all the attendees can share during the event.
9. Auction
Thanks to the success of eBay, we already know that online auctions are incredibly successful. There's no reason why you can't host your own auction and take advantage of global attendance.
All you need is a platform that allows you to showcase the item up for bid and some way for your guests to enter bids securely.
10. Celebrity Appearance
Invite a celebrity guest to your online social event. It's an easier commitment for celebrities to agree to and makes for a fun virtual event idea for your guests.
Workplace Social Virtual Event Ideas
Some kind of online social event for remote workers is a great way to make sure your team is forming connections that will help them work productively together.
For workplaces that are primarily made up of remote employees, aiming for 1 or 2 virtual social event ideas a month can help boost your employees' morale.
11. Virtual Coffee Break
As far as online events go, a virtual coffee break is one of the easiest events to set up and host.
All you really need to do is set a time and have a video conferencing platform that your team can use to connect with each other.
The easiest option for a virtual coffee break is to encourage everyone to bring a beverage of their choice.
A coffee break is one of the best virtual event ideas if you're after a fun virtual event that is also budget-friendly. This doesn't have to cost you anything but can still encourage communication within your team.
12. Virtual Happy Hours
In the same vein as a online coffee break, you can host a virtual party after work with a couple of drinks.
For any team members that don't drink alcohol, a virtual setting can be more inclusive as they don't need to endure a bar atmosphere to still get the same social element that happy hour drinks can offer.
Workers that enjoy a glass of wine, beer, or cocktail after hours will appreciate this virtual social event and chance to connect with their colleagues on a less formal level.
13. Team Lunch
Lots of in-person workplaces will have dedicated lunchrooms or groups of staff that go out to lunch together.
You can mimic this by turning it into a virtual social event that everyone can attend.
Fun Virtual Event Ideas for Everyone
Virtual social event ideas aren't just for big groups or workplaces. If COVID taught us anything, it's that we can all benefit from fun virtual event ideas that allow us to connect with each other.
Online events can allow us to interact with friends and family that are far away or unable to meet in person.
14. Cocktail Class
Know someone that's a master at mixing drinks? See if they're willing to host an online cocktail class.
Everyone can learn how to make 1 (or 2 or 3) classic drinks together and then enjoy them while you chat with one another.
You can even sign up to attend a virtual cocktail class together taught by a professional.
15. Movie Night
Web apps like Teleparty allow you to sync your shows on streaming platforms like Netflix and Disney+ with other viewers.
Put on a fun movie night with friends or family and watch the same show together from anywhere in the world!
16. Trivia Night
A virtual trivia night is a great way to inspire some healthy competition.
You can play different online trivia games together and turn a regular night into a virtual social event.
17. Fitness Class
An underrated virtual event idea is online fitness classes. Lots of people don't realize just how much of a sweat you can work up exercising at home with absolutely no equipment.
Even if you don't have a home gym set up, an online class makes for a fun virtual event. You can sign up on your own and meet new people in your class or sign up with some friends.
18. Jam Session
You'd be forgiven for thinking a virtual jam session would quickly devolve into a chaotic virtual event idea. However, the key to a successful jam sesh with your bandmates online is using the right software.
Take advantage of apps like Jammr that allow you to play together online.
19. Virtual Museum Tour
Benefits of a virtual museum tour:
No need to navigate crowds of people
You don't have to listen to screaming children while you read about an exhibit
No overpriced museum cafe water
You don't need to be on your feet for hours
No need to travel
Lots of museums and galleries started offering virtual tours of their exhibits during lockdown and have continued to do so.
20. Murder Mystery
Let's face it, most of us love binge-watching murder mysteries. Take it to the next level by turning a murder mystery into a unique virtual event.
This is one of those fun virtual event ideas that really encourages you to interact with one another. After all, there's a murderer on the loose and you can't solve it alone!
21. Escape Room
You might not think a virtual escape room could get your adrenaline going, but there are plenty of online events that put you under pressure.
A virtual escape room is a great way to have fun with your friends or family while using your brain to solve clues.
22. Virtual Party
Virtual events can also be for special occasions. There are lots of reasons why we can't always get together in person for things like birthdays, anniversaries, or milestone celebrations.
Pick a time to get together and celebrate online with friends and family from afar.
23. Cooking Class
Online cooking classes became hugely popular when we were all stuck cooking for ourselves without our favorite food delivery options available.
You can opt to attend one on your own or turn this virtual event into a fun date night and sign up with your partner.
If you don't want to pay to attend a professional cooking class, put your own spin on this fun virtual event idea.
Ask mom or grandma to share a family recipe and get your sibling or cousins to attend and cook a favorite dish together.
24. Virtual Open Mic
An open mic night allows lots of people to showcase different talents. Whether its poetry, playing an instrument, or a virtual magic trick, this kind of online event is a great opportunity to learn about each other.
Have a designated emcee to turn the experience into something more polished.
25. Concert
A virtual concert might seem difficult to pull off, but actually the concept is such a fun virtual event idea!
You can host a live virtual concert or a prerecorded one. Allow your attendees to chat together during the event and enjoy some quality entertainment.
26. Video Game Tournament
A really engaging virtual event idea is an online game tournament.
These kinds of virtual events have been going on for years. Gamers moved into the virtual space long before the rest of us.
Host a video game tournament and offer prizes for the winners.
If you're in the gaming niche, check out these gaming affiliate programs to promote as a way to monetize virtual gaming events.
Check out our list of gaming company name ideas to get suggestions for naming your event.
27. Virtual Photo Booth
The virtual space is great for taking advantage of all technology has to offer.
You might not be able to go to Japan and take shots with your friends in their infamous photo booths, but virtual photo booths are a fantastic alternative.
From across the world you can take snaps together with your friends and use fun filters and edits to turn them into keepsakes.
28. Game Night
Online event ideas can actually be pretty much the same as offline event ideas. Thanks to the internet we can do just about everything virtually.
A classic online game night is no exception. Round up a group and play Pictionary, charades, or other online games.
29. Virtual Guided Meditation
Virtual social event ideas shouldn't neglect health and well-being activities.
Calming sessions like guided mediation can do wonders for your mental health.
There are lots of online options for meditation classes or you can look for a prerecorded session that you can incorporate into a different online event.
30. Virtual Craft Night
Virtual events tend to be more engaging when there is some kind of interactive element. But that element doesn't need to be online.
A fun online event idea could be a craft night. Get together online and either watch a YouTube tutorial or teach other a fun craft.
Things like crochet, origami, or a DIY project are all great virtual events.
Some hobby sites even offer virtual events that go on for weeks like a crochet-a-thon that can take months to complete.
31. Online Casino Nights
You can opt to play a couple of online poker games together or turn it into a full-on online event a la Las Vegas.
Online casino nights can incorporate a ton of different casino games as well as drinks, food, and even entertainment.
32. Paint and Sip
Not that long ago, paint and sip nights hosted by different bars across the country were all the rage.
That same premise has since moved into the virtual space with companies offering paint classes in the afternoons or evenings.
Learn how to paint a masterpiece with your friends online and enjoy a couple glasses of your favorite drink (it'll make you a better artist).
33. Truth or Dare
Not just for high school and college kids, a simple game of truth or dare can be a great icebreaker for new groups.
You don't need anything to host this event, just a group of willing people. You can use online apps that generate truths and dares for you or come up with them on your own.
34. Scavenger Hunt
A virtual scavenger hunt can be a purely online event or be one of the best kind of hybrid events out there.
Put together a list of tasks and clues for your guests and send them on their way.
Prizes or some kind of incentive to complete the tasks will make a virtual scavenger hunt more engaging.
35. Virtual Dance Party
Goodbye sweaty dance club, overpriced drinks, and getting jostled about by people you really don't want anywhere near you trying to dance with you.
Host a virtual dance party and enjoy your favorite music, great drinks, and the space to really bust a move!
Top Tips For A Successful Virtual Event
Hosting a virtual event can be intimidating. There is pressure to keep your audience engaged when they have all the distractions of home. Here are some tips to make sure your next online event has tongues wagging.
Capture the Crowd
There are lots of different ways that a virtual audience can interact with each other and the event.
The most important way to facilitate this as the host is to keep in mind the number of people attending and the kind of event you're hosting.
If the audience is primarily made up of people who have never met before, there is less likely to be a lot of side conversations going on in the chat as people can be a bit shy at a virtual social event.
If that's the case, focus on providing a way for attendees to interact more with the event. Provide entertainment or some kind of interactive element to keep their attention.
Comparatively, if you're looking for fun virtual event ideas to connect with friends or family, you can expect to take advantage of your attendees interacting with each other.
If your audience is familiar with one another then having a group chat, breakout sessions, and video filters are a great way to keep people engaged.
Use Social Media
Another tip for virtual social events is to incorporate social media.
You can create a dedicated event hashtag or integrate event apps to help your virtual attendees feel more immersed in the experience.
Gifts and Giveaways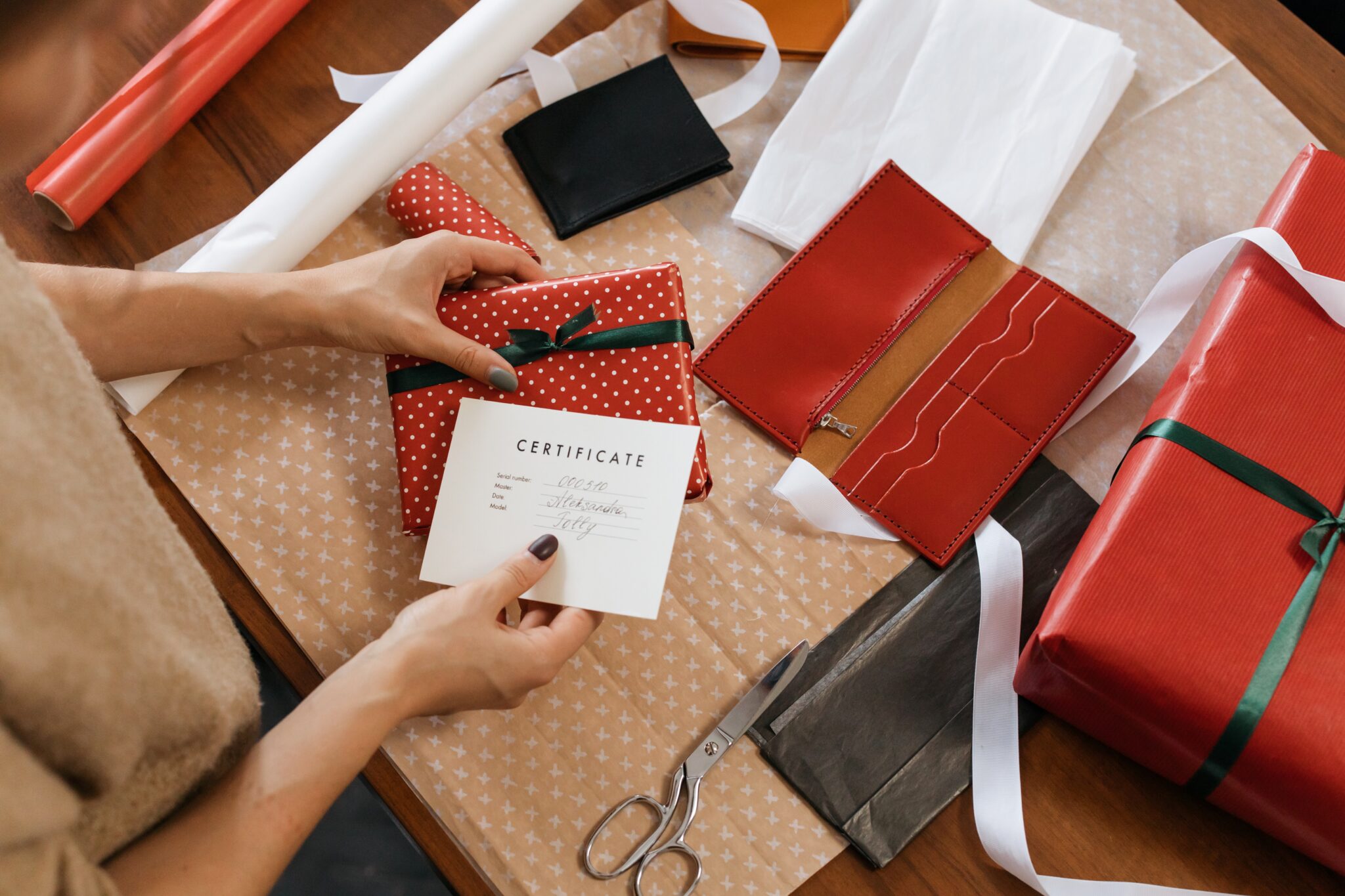 One of the best ways to guarantee an avid audience is free stuff.
Everyone loves free stuff.
Incorporating gifts and giveaways into your virtual social event is a great idea to encourage attendance as well as engagement.
For example, one way to boost registration is to offer some incentive for early signups. A small gift or some kind of discount for early bird registration can get your attendance numbers up right off the bat.
You can also arrange for post-event thank you gifts, either virtually or in person to make sure your online event has a lasting impression.
For bonus points in creating an immersive virtual experience, you can arrange for a home delivery before or during the event. This allows your virtual attendees to share in the event with something physical.
It can be something simple like a meal to go alongside a virtual gala. Or you can send out goody bags with merchandise related to the event.
Make the Most of Your Platform
Even great virtual event ideas can flop if they aren't executed properly.
One of the most basics things you can do to make sure your event is a success is leverage virtual venues in a way that is appropriate for your event.
You can take advantage of different event apps or entertainment companies that can help enhance the experience for your guests.
Even if you are constrained by the video conferencing platform you're using (whether for security reasons or whatever), use your creativity to turn your virtual gathering into a unique virtual event.
You should also consider whether a virtual event idea is the best option. While I truly believe that any in-person event can be turned into a virtual event, sometimes hybrid events can allow you to offer the best of both worlds.
Finally, keep in mind that a virtual event doesn't necessarily need to be live. Sometimes, prerecorded content can offer a better experience by reducing problems with connectivity and offering more effects because you can edit and enhance the content beforehand.
How to Promote Your Brand at a Virtual Event
Whether you're hosting the event or simply attending, virtual events are still a great place to plug your brand.
Don't be put off by the virtual environment, you should never miss an opportunity to promote.
Banners or Pop-Up Ads
Banners or pop-ups are a great way for online event organizers to monetize their virtual events.
They also provide lots of opportunities for businesses to showcase their brand in association with the event.
Sponsor the Event
Depending on the kind of event, there may be lots of different opportunities for sponsorship. Most likely, big virtual events will have lots of sponsors.
Some virtual event ideas for sponsors could be to run specific live streams as part of the main event, offer sponsored entertainment, or have a sponsored event app.
Branded Merchandise
Sometimes, events offer giveaways or goody bags. A great way to make sure your brand is associated with the event is to provide some branded merchandise for them to include in their gifts.
If you have a tight budget you can even consider just including a coupon or some kind of promotion in the giveaway so that guests are encouraged to buy from you.
Conclusion
In 2020 we really proved to the world that virtual event ideas are convenient, productive, and engaging. From a virtual garden party to online virtual corporate events, hosting or attending an online social event can be rewarding in lots of ways.
Since virtual events are growing in popularity, the technology and software that can be used to enhance virtual activities are improving everyday.
These creative ideas are a great place to start if you're looking to start putting on virtual events, but don't be afraid to put your own spin on things!
Want to learn step-by-step how I built my Niche Site Empire up to a full-time income?
Yes! I Love to Learn
Learn How I Built My Niche Site Empire to a Full-time Income
How to Pick the Right Keywords at the START, and avoid the losers
How to Scale and Outsource 90% of the Work, Allowing Your Empire to GROW Without You
How to Build a Site That Gets REAL TRAFFIC FROM GOOGLE (every. single. day.)
Subscribe to the Niche Pursuits Newsletter delivered with value 3X per week