Start Selling Handmade Jewelry With These 9 Easy Options
When you buy something through one of the links on our site, we may earn an affiliate commission.
Starting your own jewelry business is an exciting venture, but selling online may not be as straightforward as you think. There are tons of handmade jewelry websites out there, as well as various marketplaces where you can set up shop. Selling handmade jewelry can be as easy as finding the right place to sell.
We've compiled some of the best places to sell handmade jewelry online so that you can start earning faster.
Let's take a closer look.
Best Marketplaces to Sell Jewelry Online
Instead of bringing buyers directly to your site, allow someone else to do the heavy lifting. You can open an online store on one of these marketplaces to help catapult your jewelry-making business to the next level.
Etsy
Perhaps the most well-known outlet for those looking to set up an online store is Etsy. The site is filled with handmade crafts of every type, but jewelry is a popular category.
Especially if your jewelry store caters to those who identify as female, you're in luck with Etsy. According to a survey of Etsy users, more than 80 percent of them identify as female. Plus, they tend to be on the younger side, with most buyers under the age of 40.
Millions of buyers visit the online marketplace each month looking for handmade products.
Still, Etsy can be a crowded marketplace. You'll need to ensure that your online store stands out from the competition. You'll need high-quality images of your handmade jewelry, a keen eye for search engine optimization and keyword research, and great pricing. 
Check out our list of Etsy shop name ideas for inspiration for your jewelry storefront.
Amazon Handmade
If you have a little money to spare in your startup budget for selling jewelry online, then you'll want to consider Amazon Handmade. It's no surprise that Amazon is one of the largest names in the e-commerce market, but they also have an offshoot that caters to artisans.
All artisans who want to start selling handmade jewelry here must fill out an application. This makes it easier for Amazon to ensure that the jewelry sales (and other crafts) are all uniquely handmade instead of being mass-produced goods. 
Much like Etsy, Amazon brings in tons of buyers each month. The only thing you have to do is make sure that your listings are set apart from the competition.
You won't have to pay their professional fees to set up an Amazon Handmade storefront. Instead, you'll pay just a 15% referral fee. 
Aftcra (for US Sellers)
Tap into the jewelry industry in the United States with Aftcra, a unique marketplace that only sells goods made in America. They require that everything sold on the site must be handmade products, defined as those "made by hand, not by machine."
One of the benefits to selling handmade jewelry on this platform is that it's completely free to sellers. All products can be listed for six months before their listing expires. After this, you will need to create a new listing to refresh it.
Fees are collected after a sale goes through at 7 percent of the purchase price. You may also face some transaction fees from PayPal.
Folksy (for UK Sellers)
For those who don't live in the United States, fear not -- you have your own marketplace where you can sell goods. Folksy is an online craft fair for UK artisans. While the artisans themselves must be from the UK, they handle transactions all around the globe.
This gives you ample opportunity to find a market where your jewelry business will thrive.
There are two ways to sell here: an 18p per item plan (basic) or their £6.25 per month (plus) plan. With the latter, you get unlimited free listings as well as access to resources like their Make It Sell course.
Keep in mind that they don't permit any reselling or vintage items, which is quite a deviation from some of the other top marketplaces. 
Best Places to Sell Jewelry Online if You Have a Following
You may not be a world-famous jewelry maker (yet!) but you may have more tools at your disposal than you think. If you have a following for your handmade jewelry, you'll want to consider some of these options for more direct sales.
Facebook and Instagram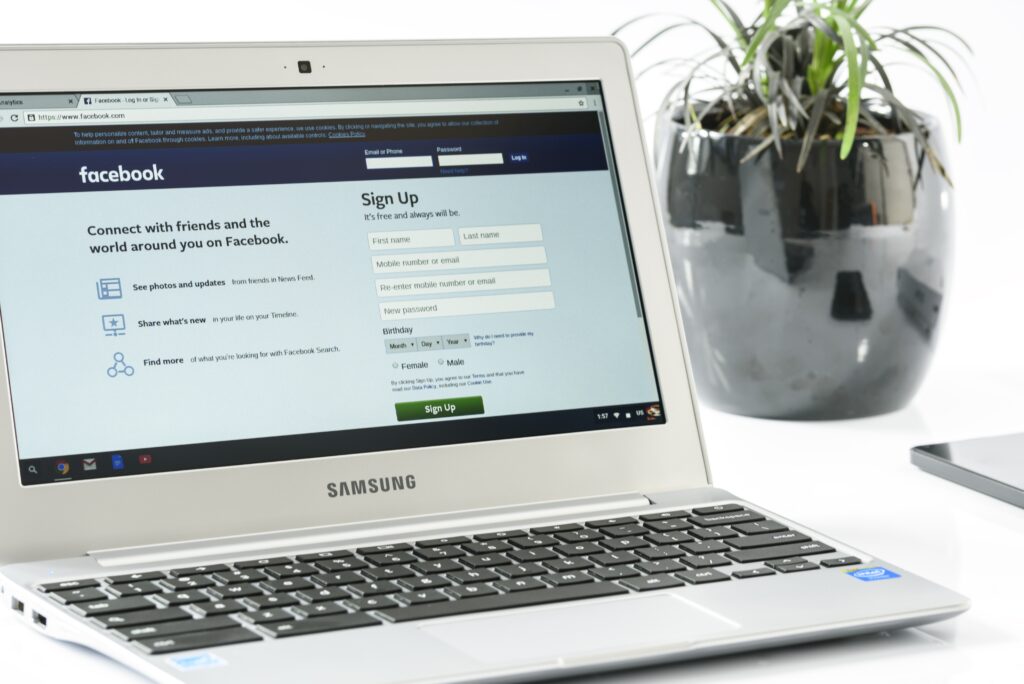 Finding the right social media platform where you can sell handmade jewelry is key. Facebook is often the most obvious choice, as you can create your own business Facebook page. This allows you to collect followers and advertise sales, directing people back to your own website.
Alternatively, you can also sell in Facebook Marketplace. This is a free option for creating listings to sell jewelry, but keep in mind that competition is fierce here.
You'll do better with Facebook Marketplace if you keep SEO in mind and focus your attention on building a following on your own pages.
Instagram is another option to help you sell handmade jewelry online. This image-based social media platform gives you the perfect opportunity to share pictures of your stunning jewelry. 
Leverage hashtags to grow your jewelry business and find an audience. From here, you can also direct people back to your own website to complete their purchase.
Personal Website
When people know who you are and what you make, it may make more sense to direct them specifically to your own website to buy your handmade jewelry. This is the best place to sell as you will not compete with other sellers. 
The only items featured on this site are yours, keeping customers engaged with your brand.
Of course, there will be some stiff competition to make your store stand out from the rest when you sell online. You'll need to ensure that you have a unique jewelry company from all your competitors and focus on SEO. 
However, you'll face low fees for selling jewelry online through your own website. You can use tools like Woocommerce and Bluehost to get started on a WordPress website.
Big Cartel
For those who want their own space online but don't know much about setting up a website, Big Cartel is a great option. This platform is designed specifically for creatives and artisans, helping them to set up a website with just a few clicks.
They have tons of free themes that you can use to build your website, and they have all of the backend tools you need to manage a shop. Shop owners have access to key features like:
Fulfilling orders
Updating products
Checking stats
Running promotions
List your first five products for free to test out the platform, and it doesn't even require a credit card. For $9.99 per month, you can list up to 50 products in your online store. For those who are serious about the jewelry market, you can list up to 500 products for $19.99 per month. 
Sell Handmade Jewelry at Craft Fairs
Of course, the standard place to sell handmade jewelry isn't online at all. Instead, many people prefer to set up at craft fairs where they only have to compete with a dozen other shops instead of hundreds or even thousands online.
Here are a few tips to help you make the most of local craft shows.
Preparing for a Craft Fair
Selling handmade jewelry at a craft fair is exciting, as you get to interact with your customers face to face. However, it requires lots of research to ensure that your booth will stand out at any given craft show. To prepare for craft fairs in your area, you might want to research the venue ahead of time.
Look for craft shows that limit the number of vendors in each category. You don't want to be competing with fifteen other jewelry businesses.
Keep in mind that you'll also need plenty of stock, as you can only sell what you have on hand. If this is just a hobby for you, it might be harder for you to manufacture enough jewelry to keep your booth well stocked throughout the day or weekend. 
Try to bank as many pieces as you can prior to the day of your craft show.
Advertising for a Craft Fair Spot
Once you know that you'll be setting up at a local craft fair, you will want to do some advertising to drum up business at the event. Start to market on your Facebook page or your website, both of which can be great ways to leverage an existing audience. This lets people know when and where they can find you.
One way to advertise your spot at a craft show is to set up unique events at your booth. For example, you may host a demonstration at a specific time to show people how you make your most popular items.
For those who are curious about your jewelry business, this can be great incentive to do a little shopping and get a behind the scenes look at your process.
You may also want to consider taking out social media advertisements, posting flyers on local bulletin boards, and even running a giveaway for those who attend the show.
Creating an Aesthetically Pleasing Booth
Of course, the best way to ensure that your jewelry sells is to make sure that your booth is pleasing to the eye. Bright colors and backdrops can help your booth pop from a sea of other, similar vendors.
While you may get a few sales either way, an aesthetically pleasing booth tends to draw crowds.
Be sure to pack a few organizational tools like a pegboard for hanging necklaces and bracelets, boxes to prop up certain items, and trays, dishes, or shelves to organize different pieces. Make sure that everything you pack is lightweight.
You earn bonus points if it also collapses, making carrying it from your car to your booth a breeze! 
Think about what you can do to decorate your booth in a way that matches the aesthetic of your jewelry business and brand. Whether that's drop cloths in fun colors or unique ways of organizing lots of small pieces, people are more likely to stop by if your booth catches their eye.
Final Thoughts: Start Selling Handmade Jewelry Today
If you want to sell your handmade jewelry, you need to know where you can turn to find an eager audience to help you grow your business. From setting up an Etsy shop to getting a booth at a craft fair, the best place to sell really depends on your unique market and what you happen to be selling. 
There are no one-size-fits-all solutions for selling jewelry online and making a profit. 
Think about how you can leverage an existing audience or tap into the large market on platforms like Etsy, Amazon Handmade and other Etsy alternatives to start selling more jewelry today!
Want to learn step-by-step how I built my Niche Site Empire up to a full-time income?
Yes! I Love to Learn
Learn How I Built My Niche Site Empire to a Full-time Income
How to Pick the Right Keywords at the START, and avoid the losers
How to Scale and Outsource 90% of the Work, Allowing Your Empire to GROW Without You
How to Build a Site That Gets REAL TRAFFIC FROM GOOGLE (every. single. day.)
Subscribe to the Niche Pursuits Newsletter delivered with value 3X per week