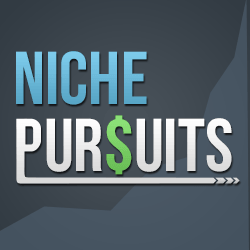 Perrin and I just finished recording a new podcast, episode 29.
During this episode, we discuss the April income report from my last blog post, and share some additional thoughts and nuances that I didn't have a chance to cover.
Overall, I hope you enjoy the episode!
GET MORE QUALIFIED TRAFFIC TO YOUR WEBSITE — FAST
The Traffic Course is designed to be a quick-study course with tactics you can implement today.
Here's the curriculum:
1. How to Make Google Love You—Or At Least Stop Ignoring Your Texts
2. The Hidden Traffic Opportunities Right Under Your Nose
3. The "Unsung" Search Engines You Might Be Overlooking
4. How to Create New Content That's a Hit–Without Wasting Time
Check Out the Full Course
If you find any value in the podcast and have a chance to leave a rating or review on iTunes here, that would be great.
---