Do You Want to Know How to Become a Pinterest Manager?
When you buy something through one of the links on our site, we may earn an affiliate commission.
Learning how to be a Pinterest manager could lead you to one of the most gratifying online professions available.
When you work as a Pinterest manager, no 2 days are the same, and what you do directly influences a company's bottom line.
Keep reading for the complete guide!
What Is a Pinterest Manager?
A Pinterest manager is basically a VA (virtual assistant) who has added Pinterest management services to their repertoire.
As a result, you'll frequently see references to someone being a Pinterest VA rather than a Pinterest manager – don't worry, they're essentially the same thing.
A Pinterest manager is a Pinterest professional who assists businesses in meeting their marketing objectives by utilizing the platform.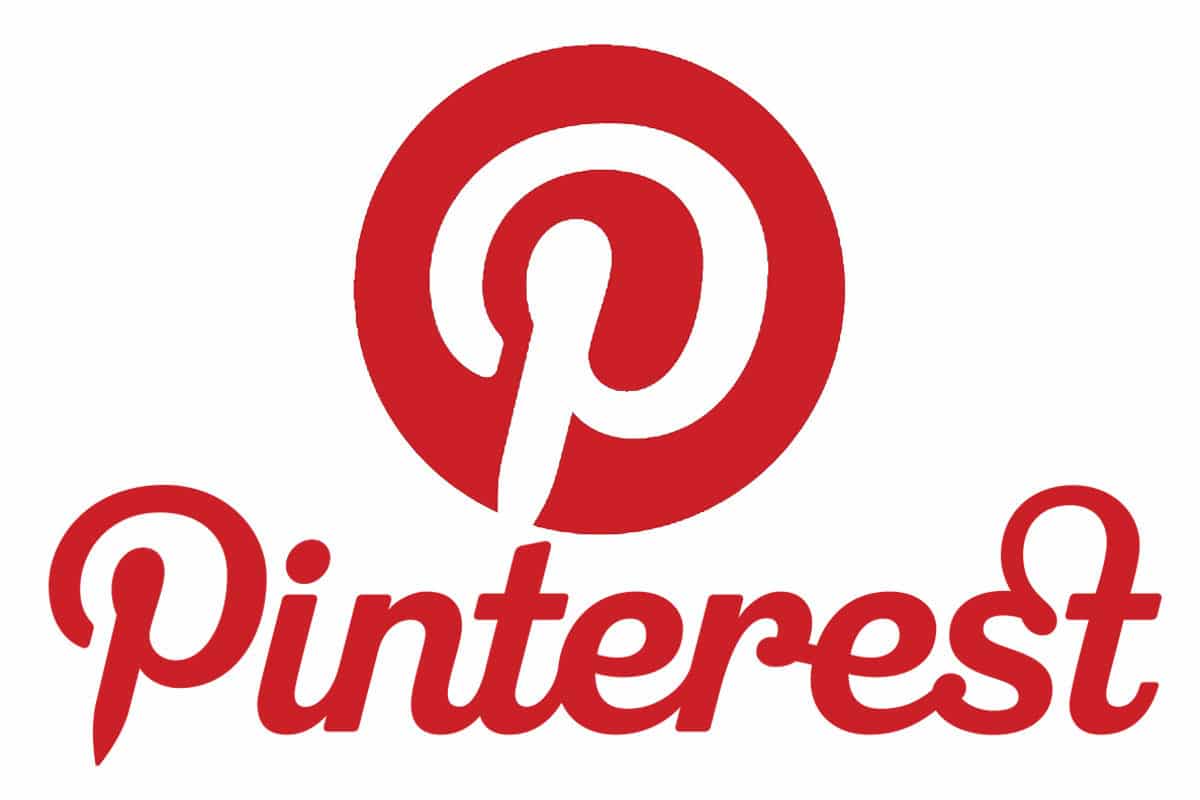 Look for a Good Course on Pinterest Management
Using Pinterest or any social media network for business is not the same as using it for fun.
Even if you're a seasoned Pinterest user with a Pinterest account, Pinterest management will require a learning curve.
You can learn the basic concepts of Pinterest marketing independently by:
Conducting extensive research on the internet
Watching YouTube videos
Adding new pins to your Pinterest boards (get tons of Pinterest board ideas here)
Creating new Pinterest accounts
Still, those methods will take far too much time.
When you begin your job as a Pinterest manager, you may discover that you have knowledge gaps, and this is when specialist training comes into play.
High-quality paid courses will provide you with 2 essential resources that every freelancer needs: a mentor and a community.
Having a mentor who will be there for you and a community to assist you with any problems or questions is invaluable.
If you don't want to use your cash on a paid course yet, look for free Pinterest courses online – you'll find a few that are good and will get you going.
Learn Everything you can about How Pinterest Marketing Works
Unbranded searches account for 97% of all searches on the platform.
People are looking for ideas and inspiration rather than looking for a particular brand.
This indicates that if a brand can provide exciting Pinterest boards, they are more likely to win a new customer.
Online courses on Pinterest marketing will get you going, but there's always something new to learn, and great Pinterest managers never stop looking.
Social Media Managers and Pinterest Managers – What's The Difference?
Pinterest is the third most popular search engine, trailing only Google and YouTube.
Pinterest isn't a social networking site in the traditional sense. It's a search engine with a visual interface.
If you Google "how to unblock a drain" or "power dressing for job interviews," you'll most likely find that most of your results will link back to Pinterest.
Pinterest marketing is growing exponentially.
As a search engine, Pinterest has its own algorithm, engagement goals, and best practices, which distinguish it from other popular social media networks.
This is where Pinterest management comes in.
On the other hand, social media managers are in charge of showcasing a business as the brand's voice throughout all social networks.
They respond to comments, develop campaigns, and create content. Social media managers advise companies on how to improve their web presence.
Why is Pinterest such a Valuable Resource for Businesses?
The most compelling advantage of Pinterest is its enormous potential for traffic development.
Each pin that a company adds on its Pinterest account might include a direct link to the company's website. As a result, Pinterest can significantly boost traffic to a website.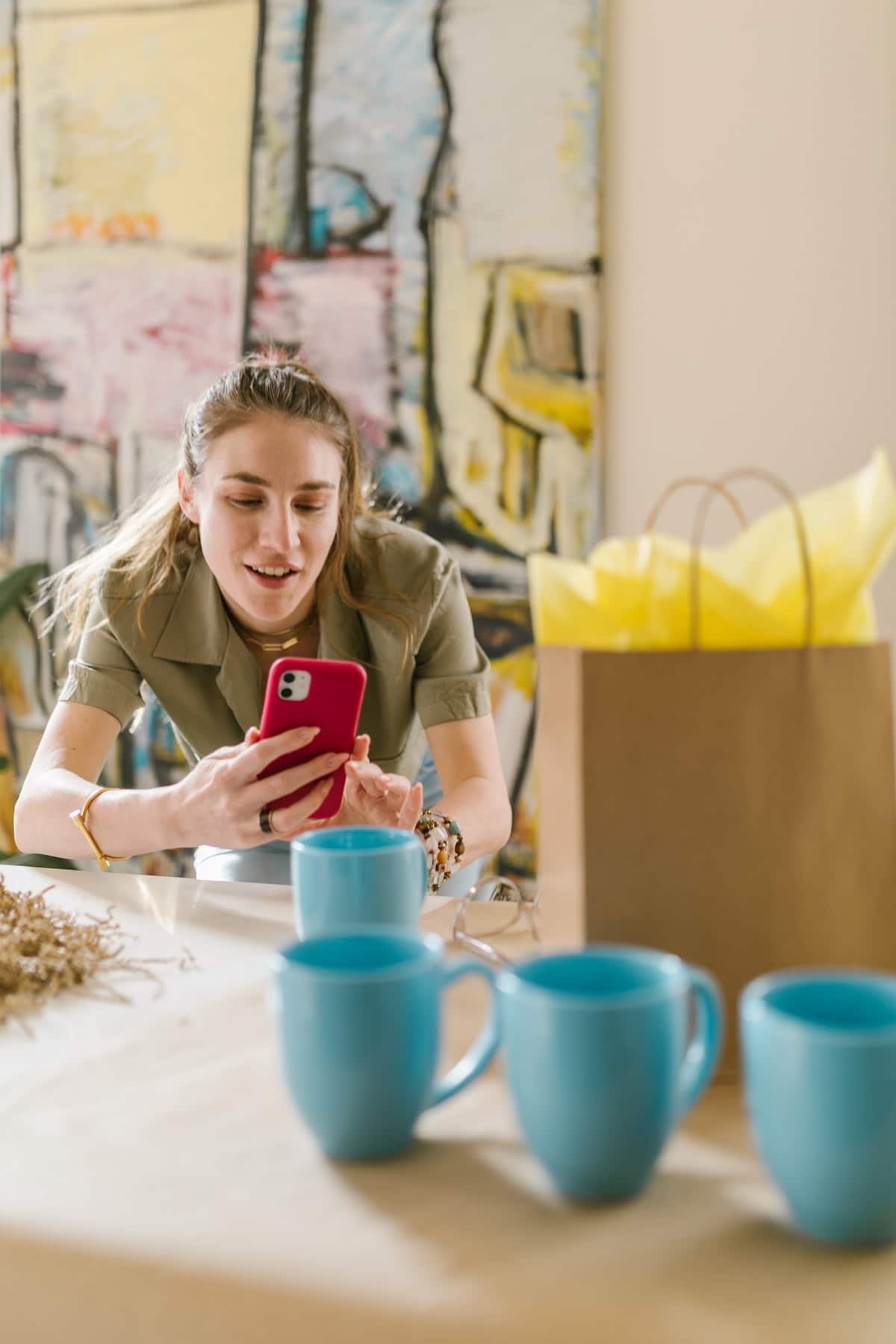 It will also assist you in introducing your company and blog to an entirely new audience. One pin can connect to 10 additional pins, which can connect to another 10 pins, and so on.
Among the significant benefits of Pinterest marketing for eCommerce is that it streamlines the purchase experience.
For example, if users want new smartwatch ideas, they will do a short search and look through great visual options until they find what they want.
From there, they can click straight through to your website.
Another great Pinterest feature is the Pinterest search advertisements for keyword targeting and shopping campaigns and the potential to tap into consumer buying behavior more than ever before.
What Do Pinterest Managers Do?
Pinterest managers are familiar with the platform and efficient marketing tactics. They help clients in the service, eCommerce, and in-store industries to reach their digital marketing objectives.
Clicks, traffic, and organic sales growth are essential deliverables for a Pinterest manager. They also do the following tasks:
Manage Blogs
Blogging and Pinterest go hand in hand, but many business owners don't have time to adapt old content or generate posts that drive traffic to their website.
Pinterest marketing is key to this, and regular content is key to successful blogs. Pinterest managers make sure blog content is of the highest quality.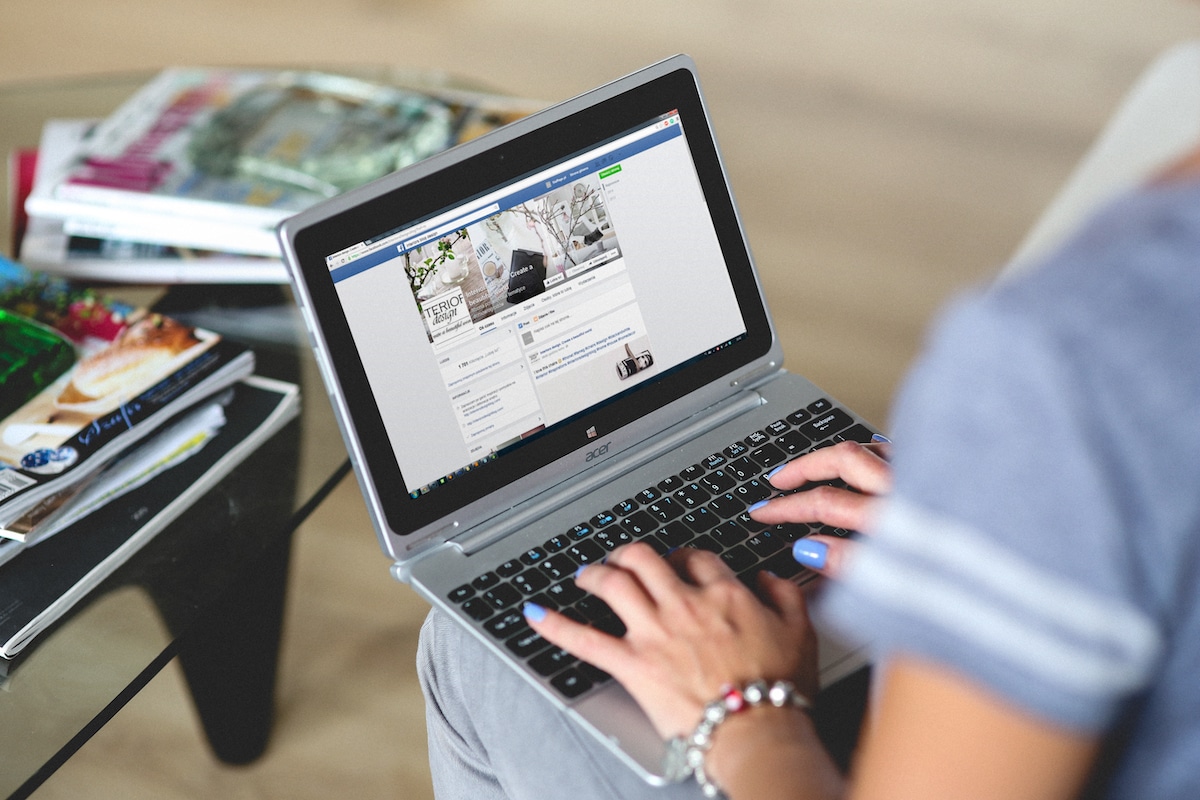 Research Keywords
Finding the ideal Pinterest keywords to enhance your account is critical for Pinterest SEO success.
You will more easily expand your blog traffic and successfully implement a Pinterest marketing strategy if your boards and profile use the right keywords in your pins.
The primary procedure for doing Pinterest SEO keyword research is around the keyword volume tool accessible in the Pinterest Advertising platform.
This free Pinterest keyword tool can be difficult to uncover because it is hiding within the Pinterest advertising platform.
To begin doing keyword research for Pinterest, you must first create an online business account since you can only view the Ads tab if you have a business account.
With Pinterest's step-by-step instructions, you can rapidly create a new business account or convert your personal account to a company account.
Create Fabulous Graphics
Eye-catching Pins are vital for capturing your target audience's attention on Pinterest and directing them to your or your client's blog, social media pages, or online store.
All you do is look for them on the internet. Many simple design tools and free pictures are available for non-designers, making life much easier.
One design tool that's user-friendly even for beginners is Canva.
Check Out Canva
You establish a consistent look and feel by branding your photographs with corporate colors, logo or watermark, fonts, pin design, and graphic style.
Include your website URL so that people can easily discover more about your company.
How do you Become a Pinterest Manager?
To become a Pinterest manager, you must devote most of your time and effort to Pinterest and Pinterest marketing.
Pinterest, though, does not exist in a vacuum. Choose 2 more platforms to acquire at least a working knowledge of how they work.
You might decide to pin your client's Facebook post or YouTube video. Maybe you'd like to promote Pinterest on Instagram or other social media sites.
Being a Pinterest manager is exciting; everything is up to you – when you work, how many clients you think you could handle, how many hours you want to spend each day, etc.
There's enough variation to keep things interesting. And the best thing is that you get to be creative.
More and more people in business, both big and small, are starting to appreciate the value of using Pinterest, which means more potential customers!
Because Pinterest isn't something you can learn in a day – there's a lot more to it than you may think – it's a more specialized talent that most people won't want to acquire for themselves.
We'll go into some strategies you can use to start your journey to becoming a Pinterest manager.
Create a Brand for Your Business
If you currently have a website as a virtual assistant, it's time to expand your services to include Pinterest project management.
If you're new to the business, you'll need to build a website. While you can technically start your online business and generate money before doing this, having a brand and a website will help you reach out to potential clients.
Include your expertise and, if you have them, links to your Pinterest portfolio to demonstrate the type of work you can provide potential clients.
You should also highlight any qualifications you have (including any Pinterest VA certifications you've obtained!) and, once you have previous clients, analytics and testimonials from former clients to show your success.
Your website and brand don't have to be perfect at first and don't allow it to take up too much time. Make something simple and then tweak it over time.
Create your Pinterest Collection
Building your Pinterest collection is where you can start demonstrating your Pinterest management abilities.
If you haven't already created a Pinterest page, begin immediately!
If you already have a page, make your pin design unforgettable and try to devote more time and effort to understanding how Pinterest marketing works.
Pinterest SEO can help you optimize your Pinterest portfolio. Manage and expand your page and keep an eye on the analytics.
Your page's performance should improve over time, and your potential clients can easily check your Pinterest management abilities.
Your first customer is essentially you. And join discussion boards; group boards allow you to post pins and view the pins of others.
Invest in some Pinterest Management Tools
You can go it alone but who has the time these days? Tools are there to make your life easier and help you produce better content for your clients.
We recommend the following apps and tools to help you with Pinterest management:
Tailwind: Highly recommended for Pinterest Managers and Virtual Assistants. It assists you in scheduling various pins and online business accounts.
Sign Up for Tailwind Here
Tasty Pins: If you run a blog, this will allow you to optimize your photographs for Pinterest sharing effortlessly.
Tailwind Tribes: A Tailwind feature that enables you to increase traffic with the support of communities.
Canva: A simple design tool for quickly creating click-worthy social media photos.
Get Canva Here
Asana, Trello, or any other project management application that allows you to see what you need to accomplish and when you need to do it (check out our comparison of Asana vs Monday).
Pinterest offers some free courses; check them out later.
Look at Your Competition
Competitive analysis has become a crucial aspect of any marketing strategy. It allows for organizational planning for the future and the development of marketing advantage.
When analyzing your competition, you should know what you're searching for and how it will benefit your company.
You're not checking up on the competition to steal their ideas; instead, it is about identifying their strengths, shortcomings, and your competitive advantages.
Only a distinct brand positioning can result in client loyalty and commercial success for your organization. Ensuring you know what your competitors are up to demonstrates that you're thinking strategically.
Design your Pricing Modules
Examine other Pinterest managers with varying levels of skill and experience. It's a good idea to research your competitors before you start pricing.
It will help you devise a strategy on how much to charge right now and estimate how much you may anticipate making in the future.
Make your life easier by creating pricing templates such as:
Design pricing packages to allow clients to easily see what you offer and how much your services cost.
Offer add-ons by providing extra services. Add-ons can help you increase your earnings.
Keep track of analytics to demonstrate how you can help their organization to get prospective clients.
As you acquire the experience, you can update your pricing and charge higher rates. It's usually preferable to price in the middle, so avoid charging the lowest or highest fee. Instead, try for a balance between the two but remember to charge what you're worth.
Start Marketing
It's time to start a marketing strategy now that you have a public presence as a Pinterest manager.
Reach out to present, past, or potential clients if you run a Pinterest VA service. Many of them may be interested in your Pinterest management services.
An excellent technique to hone your pitch is to practice on your friends and family, and you'll probably find that you're more comfortable discussing your business with folks you already know.
The more you practice, the more self-assurance and skills you'll gain.
Email Marketing
You'll most likely need to do some cold marketing to get your business going. Using emails can be a pretty effective strategy.
Look through Pinterest accounts. Send them an email if you find someone who could benefit from your services. Include concrete ways to help them by mentioning specific things you can improve.
This also results in a more personalized approach, attracting far more business than sending a generic email to all possible clients.
Find a Beta Client
It can be helpful to identify a beta client before going live as a Pinterest manager and looking for a Pinterest client.
Offer a discounted rate to your beta client, but don't work for free. It would help if you also informed them that the discount is conditional on providing a testimonial.
You'll have a greater understanding of your specific skill set. You'll also have a good idea of how long jobs will take, which will allow you to optimize your price structure.
To see results, you'll need to work with them for at least 30 days, but up to 90 days is preferable. Because Pinterest is a slow-moving medium, results take time to appear.
Join Social Media Groups
Many online company owners that hire Pinterest management services are part of flourishing networks of other website owners.
You'll often find them and Pinterest VA's on Facebook and other social media platforms. Going where the clients are is a good strategy for finding them, so you should consider doing the same.
Final Thoughts on Being a Pinterest Manager
Keep in mind that the Pinterest algorithm is continuously changing. Fortunately, Pinterest has been pretty open about its modifications, but make sure you're always up to date.
Finally, work exclusively on your initial Pinterest client account until you have noticed measurable outcomes across the board – aim for at least 30 days.
Understanding how to develop a successful Pinterest account today will help you scale into being able to offer full-time Pinterest management services faster in the future.
Want to learn step-by-step how I built my Niche Site Empire up to a full-time income?
Yes! I Love to Learn
Learn How I Built My Niche Site Empire to a Full-time Income
How to Pick the Right Keywords at the START, and avoid the losers
How to Scale and Outsource 90% of the Work, Allowing Your Empire to GROW Without You
How to Build a Site That Gets REAL TRAFFIC FROM GOOGLE (every. single. day.)
Subscribe to the Niche Pursuits Newsletter delivered with value 3X per week