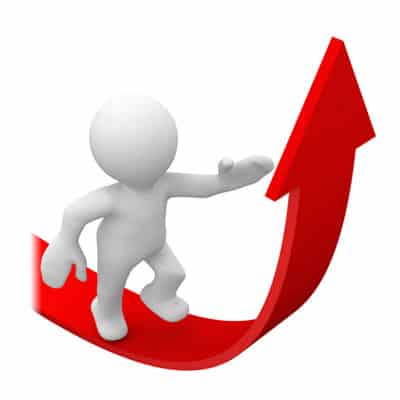 I'm excited to share with you the first monthly income report for my public niche site project! I began this niche site project just a short time ago and have made some serious progress already.
The initial purpose of this niche site project was to build a site from scratch and to reveal all of my processes along the way.
My goal is to have the site up and earnings $500/mth by the end of May 2013.
A Quick Review of the Project
I initially kicked off the with a webinar on February 1st, 2013. On this webinar, I discussed in detail my overall plan for the project, and how I go about picking keywords.
On February 13th, I revealed what my primary keyword would be and the domain I had purchased.  (I had not started building the site yet at this point).
Around February 22nd (after lots of planning, researching, and data gathering), I published the first article on my new niche site (bestsurvivalknifeguide.com).
By March 4th, my site was ranking around position 30 in Google for its primary keyword and I started getting earnings through Amazon Associates.   I had not done any link building at this point, so the rankings were based purely on the value of my keyword research and quality of content on my site.
I laid out my full link building strategy for niche sites on March 7th, and began building links a few days later.
On March 19th, my site started ranking at the bottom of page one of Google!
And since about March 28th, my site has ranked 2nd or 3rd in Google for its primary keyword!
Of course, this journey has NOT been completely blissful, as I believe I may have caused a dramatic decrease in rank early on with too many affiliate links.  In addition, I also have good reason to believe that my site is being targeted by someone doing Negative SEO…(but thankfully none of the ill effects have materialized yet).
Niche Site Project Earnings
Before I reveal my earnings, I just wanted to give a quick reminder.  This niche site is only ONE of hundreds that I own.  I do not reveal the earnings for my other niche sites or share those domains publicly.  My earnings from my other niche sites is significantly more than this one.
The last full income report showing the income for all my niche sites was right here from August 2011.
So, now that you are all caught up on what the niche site project is all about and what has happened so far…lets discuss earnings!
For the month of March 2013, my niche site (bestsurvivalknifeguide.com) earned:
Amazon Associates – $83.86
Here's a screenshot showing my full March stats from Amazon Associates:
Now, $83.86 may not seem like a lot, but you have to realize that this site is brand new!  I didn't even show up on the first page of Google until March 19th and didn't start ranking at the top of page 1 until the last few days of the month.
In other words, even if I stay at position 2 or 3 for the entire month of April, I would expect my earnings to be 2 or 3 times as high as March.
What's exciting is how many actual survival knives I am selling!  I sold close to 20 survival knives in March and many of the other items were survival related items such as fire starters, wilderness water filters, knife sharpeners, or similar items.  Of course there were also several totally unrelated items like a pair of Levis, music books, or headphones.
Its nice getting paid for anything someone purchases within 24 hours of clicking on my affiliate link.
In addition, the last couple of days of March was a Saturday and Sunday; therefore not as many items shipped as normally would.  That's one reason why you see 56 items ordered but only 41 items shipped.  This just means I had a fantastic April 1st!  For the first day of April, I had earnings of $21.31!
Also, I have tried no experimentation with how to improve my Amazon Associates earnings or how to increase earnings with other methods.   I plan to tackle that in April.
So, as the site stands now, I am VERY happy with the earnings for its first full month of existence!
What About Costs?
Looking at earnings is always fun to do, but I think sharing the costs this site has incurred will also be instructional.  Here's is a quick list of how I've spent my money on this site:
Domain name with Privacy: $10
Hosting with Bluehost: $72 a year or $5.95/mth (However, I can host up to 100 domains all on this $5.95/mth plan, so really my cost for this one domain will be about 6 cents (5.95 cents) per month or 72 cents per year.
5 articles at $40 a piece or $200.  I don't usually spend anywhere close to this much on articles, but I wanted the site to really start with high quality and found an expert in the niche to write the first 5 (after I wrote the initial survival knife guide and article).
15 articles at about $12 each or $180 (from Textbroker.com).
Link Building. About $25 for a VA to submit my site to web directories.
I am using the Niche Website Theme for the web design.  However, I already owned this so didn't invest any money here.
I had my graphic designer do the header/logo graphics.  But he also owed me some work from a previous payment/project; so I didn't invest any money here either.  However, normally this would have been about $50 or so.
Overall, that's about about $537 invested IF I count a full year of hosting and $50 for a graphic designer (which I didn't actually pay).
The investment is $415 if I subtract out hosting (because I can share it with other sites) and graphics cost.
So, my loss at this point in the project is at most $453.14.
However, you can see that if I get anywhere close to my $500/mth goal, this loss is peanuts to the long term potential of the site.  In fact, this project may turn a profit in the next 2 months and will likely be all passive income at that point.  Nice!
Want To Build Smart & Relevant Internal Links...Quickly?
Link Whisper is a revolutionary tool that makes internal linking much faster, easier, and more effective.  It makes it simple to boost your site's authority in the eyes of Google. You can use Link Whisper to:
Bring out your orphaned content that isn't ranking

Create smart, relevant, and fast internal links

Simple yet effective internal links reporting: what has lots of links and what pages need more links? 
Click here to revolutionize your site's way of doing internal links
Plans to Increase Earnings
To be honest, I'm not satisfied with the Amazon earnings.  I feel like with the amount of traffic the site is getting, I should be earning more.  For that reason, I plan to add some contextual advertising in addition to keeping Amazon in place.  A few options that I could use are:
There are many others, but these are my top 3 picks at this point.   I said from the beginning that I would not use Google Adsense because I don't want to put my Adsense account at risk ( and for other reasons).  Its unfortunate, because Google Adsense would be the highest earning option for sure.
So, this month I will be testing out options with Media.net and Skim Links to see the results I can get.  If I can add a few dollars a day to the Amazon earnings, this may get me close to my earnings goal.
Finally, I also want to get an email list going for the site this month!  With an email subscriber list, I can promote affiliate products in the survival niche and potentially earn a higher commission for each sale.
These are some of my plans of action for the month of April.
Content Strategy Going Forward
I am really happy with the way the content is coming together for my site.  So far I have close to 20 articles on the site and plan to add another 20 or so during the month of April.
The content will be focused on individual knife reviews.  I'm going to review each of the knives on the survival knife chart that I created (about 50 in total).   I'm currently working with an author that I hired on Elance.com who is a camping, hunting, and survival expect to create the content.
More content is going to allow me to target additional long tail keywords, and therefore, attract more search engine traffic for these queries.  My site is nearly at the top of Google for its primary keyword already, so I can't get much more traffic from that one keyword, BUT I can certainly grow by targeting additional keywords.
What About Link Building?
For the most part, I want to just focus on creating quality content rather than worry about link building.  My site is ranking well, and would probably not build additional links at this point normally. I would expect the site to garner a few natural links because of the content I would be putting out, which would hopefully put me at #1.
However, as explained, someone is out building a TON of links to my site against my will – probably for negative SEO purposes.  As such, my site has an EXTREMELY high anchor text usage for its primary keyword.
I feel like if I just leave the anchor text diversity the way it is, the site is a good candidate for a Penguin penalty.  So, to dilute the anchor text profile, I may hire someone to build some links for me using anchor text other than my keyword (like "click here", "read more", "visit the site here", "knife reviews", and more).
Its unfortunate that I need to do this, but such is the case.
However, I will say that at this point I have not actually seen any negative effects from these unnatural links being built to my site.  And I'm really hoping that Google truly can detect these types of negative SEO actions and will not place any penalty on my site.
In fact, Matt Cutts in a video here, had some encouraging words in regards to negative SEO and the fact that they are aware of it and have built ways to detect it in the Google algorithm.
So, perhaps these unwanted links won't cause me any harm after all.
Wrapping Up
In conclusion, I'm quite pleased with how this project is going!  Earning over $80 for a niche site in its first month is VERY good.  This just lets me know that the niche has a lot of potential.  I really do think that my $500/month goal by the end of May is achievable.
What do you think?  As always, I would love to hear your thoughts, comments, or questions in regards to my post here.  Is there anything else you would like me to cover that I didn't discuss in this monthly report?  Let me know in the comments below.
---