15 New Website Announcement Strategies with Step-by-Step Guide
When you buy something through one of the links on our site, we may earn an affiliate commission.
If you're searching for new website announcement strategies, you probably realize the importance of building a buzz before launching your new site.
Starting a new website is exciting. But there's always one big problem when you create one: getting people to visit the darn thing.
If you have millions of followers, fame, or a bottomless pit of money, you can pay for traffic and build buzz that way.
However, being strategic and shrewd will be the way forward for most of us.
How do you do this?
You do it by using a collective set of marketing tactics to build buzz before launching your website.
In this article, I am going to share with you 15 new website announcement strategies to do exactly this. You'll also get a step-by-step guide to promote your new website starting today.
Sound good?
Great, let's get to it.
How Do You Announce A New Website Launch?
You can announce your new website in many ways. The strategies used depend on whether you're announcing the launch to current followers or subscribers or whether you're targeting new followers.
Here is a list of 15 new website announcement strategies.
Have a look at them and use as many as you can for your website launch.
Guest Blog On Authority Sites
Guest blogging is a fantastic way to build a following of fans and drive traffic to your new website. The trick is to target guest post opportunities on popular blogs related to your niche.
Pitch articles to website owners and remember to spend a decent amount of time on the headline and the quality of the content. You will need to stand out, so make it good.
You will link to your new website in the bio at the end of your guest post. 
Guest posting is a savvy marketing strategy that works if you do it correctly. You can learn more about guest blogging here.
Podcast Interviews
If you can land yourself an interview on a popular podcast, it's an excellent way to announce your new website to the world.
Contact podcast owners and pitch them with a reason why they should interview you.
This strategy will be more straightforward if you have already had some success online — you will have to be quite persuasive and offer a unique pitch otherwise (don't miss our guide to writing a persuasive article here).
The host will typically allow you time to talk about your new website and put your new domain name in the show notes during the interview.
Use Influencers 
Love them or hate them, influencers can drive traffic to your website. Of course, you will likely have to pay them somehow, but it can work wonders for your launch if done correctly.
You can either pay cash or give them a free product or service in return for a shout-out about your website.
Some influencers have thousands of active social media followers. A simple message from them recommending your new website is usually all it takes to drive significant traffic to your site.
Reach Out To Connections
This marketing tip will work best for those who have a lot of connections. If you have provided a service for a marketer or done some freelance work for them, ask them to share your website launch with their followers.
If you have a unique angle with your website, contact them on social media and ask for a retweet or share.

Have you ever done a favor, purchased multiple products, or are a client of a well-known authority? If you have or are, ask them to share your new website with their audience.
Email Your Subscribers
If you already have a list of email subscribers, you should send them a series of emails building anticipation about your new website launch.
Start by telling them you have a new announcement, and each day send an additional email telling them about your new or soon-to-launch website.
The idea for this marketing tactic (and all of them) is to get people to sign up for your new email list for the new site.
Create a landing page and offer a free report, so when they visit the link to your new website, they can sign up for your email list.
If you don't have a free report, have a "Coming Soon" page and an opt-in form telling them to sign up to stay informed and be first to know about any upcoming freebies.
Write A Blog Post On Your Website
If you already have an established blog, write an article or a series of articles introducing your new website. You can build anticipation and excitement and, of course, send them over to your new site.
Even if your website is in a different niche market, you can still write a series of posts about your new website launch.
Friends, family, and co-workers are all fair game here. Ask them to share your new website announcement with everyone they know — they could share online or offline.
Word of mouth can help, and getting your friends to talk about your new website could bring you more traffic than you realize.
Announce On Social Media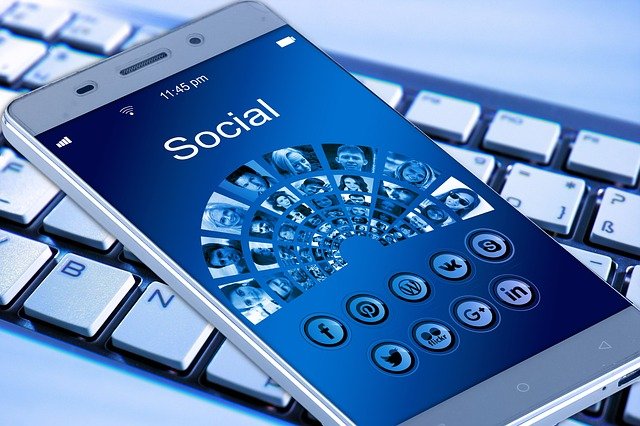 Write a series of posts for all of your social media accounts — Twitter, Facebook, Instagram, TikTok, Snapchat, and LinkedIn.
The power of social media is paramount. Spending a little time writing posts on how your new website will help people can lead to a rush of new and existing visitors to your site.
Create A Video
If you can do this yourself, great. If not, pay someone to do it for you. 
Create a few videos and post them to YouTube and everywhere else that allows you to post them.
The videos can be a mix of advertising and information-based.
Press Release
Press releases still work well. Writing one to announce your new website can drive thousands of visitors to your "Coming Soon" page or newly launched website.
For a list of websites to write a press release, check out this article on Prowly.
Create A Banner
Create a website banner to display on your website, or pay someone to display it for you on their website.
Banner ads can still bring website visitors, as long as the wording on the banner is offering an incentive.
It's also less expensive than most other paid marketing strategies.
PPC Ads With Incentive
PPC is another good way to drive visitors to your new website. Yes, it costs money. But you could use this tactic for your new website announcement if you know what you're doing.
The trick with this is to offer an incentive in the ad. Something like 'new website launch — grab your free welcome gift now,' or something along those lines.
Create An Email Signature
You probably send out many emails to customers, clients, and those contacting you for various other reasons. If you don't have an email signature for your emails — write one today.
Make sure it's linking to your new website (offer an incentive).
Podcast Advertisements
Many podcasts will have breaks in the show to advertise various products and services. These are sponsored ads, and if the podcast has many subscribers, you can get your ad in front of them.
The cost will vary depending on the podcast's popularity. But placing your ad on podcasts can help you with your launch if you can afford them.
Direct Mail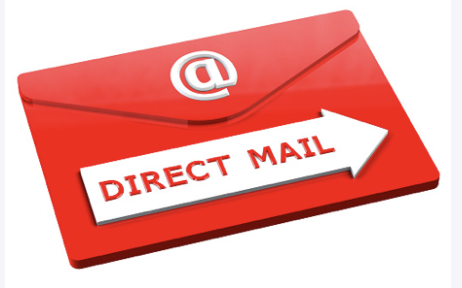 If you have a list of subscribers and permission to market to them by mail, you can create a direct mail campaign highlighting your new website.
By combining direct mail with email marketing, you're more likely to reach a higher percentage of your audience.
Direct mail has a high engagement rate. According to Fundera, 70% of consumers claim direct mail is more personal than online interaction. So, that typically means more exposure for your marketing efforts.
How Do I Promote My New Website? Step-by-Step Guide
Below is a step-by-step guide for promoting your new website:
Step 1:

Create a landing page with an incentive offer or a "Coming Soon" headline. Remember, the goal is to get your audience to subscribe. Oh, and make sure you mention the launch date!
Step 2:

Write as many guest posts as you can. Also, write an announcement email to your subscribers telling them about the new website launch.
Step 3:

Keep the anticipation going by using the new website announcement ideas mentioned in this article.
Step 4:
On the day of the website launch, go into overdrive with your marketing efforts — write social media posts, email your existing customers and subscribers, and offer free incentives for those visiting your website.
Your New Website Announcement Will Be A Success
You now have everything you need for your new website announcement. These are 15 marketing strategies that work well for a new website launch. As long as you do things correctly, there's no reason why your website launch can't be a huge success.
Work through the ideas and do as many as you can. If you want a starting point, use the step-by-step guide.
Good luck with the launch!
Want to learn step-by-step how I built my Niche Site Empire up to a full-time income?
Yes! I Love to Learn
Learn How I Built My Niche Site Empire to a Full-time Income
How to Pick the Right Keywords at the START, and avoid the losers
How to Scale and Outsource 90% of the Work, Allowing Your Empire to GROW Without You
How to Build a Site That Gets REAL TRAFFIC FROM GOOGLE (every. single. day.)
Subscribe to the Niche Pursuits Newsletter delivered with value 3X per week