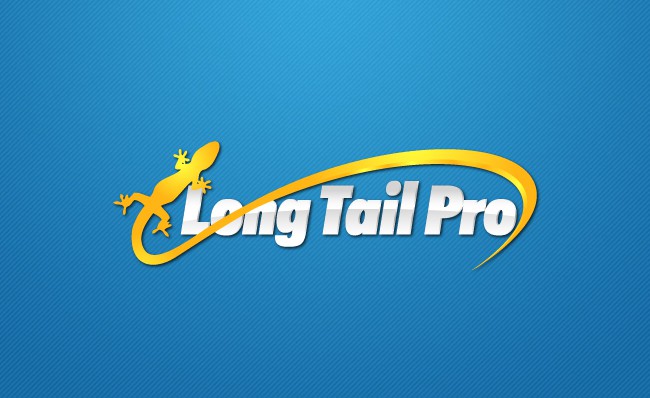 As many of you know, I created Long Tail Pro about 5 years ago out of my own need to do keyword research more efficiently.  What started out as a software idea that I believed would improve on what competitors were offering in the keyword research market has turned into a booming business with thousands of users.
Although I have never shared the exact income from this business, I can simply say that it has been life changing for me.
In fact, I felt like sharing some of the things that I've learned in bootstrapping, launching, and growing a software company is something that others would be interested in, so I started a 5 part series on how you can do the same.  I've completed 3 of those blog posts so far: Part I, Part II, and Part III.
I will get to parts 4 and 5 soon; however, today I feel like I need to share some major updates that have happened with the business itself and some major updates happening to the software…and why all of this matters to you.
So, let's jump into the 7 big updates for Long Tail Pro!
1. New Partners in the Long Tail Pro Business
This is obviously a big one.  I started Long Tail Pro with 100% my own money, strategy, and effort.  I've been a 100% owner of the company since inception.
However, I'm excited to share that I now have some new partners (part owners) in the business!  The reason this is exciting is because these new partners bring skills, expertise, connections, and business saavy that will make Long Tail Pro a better product for you and a bigger business.
These partners are going to help me take the business to another level.
This was obviously a huge decision for me and this deal has been in the works for months now.  The decision was not easy to bring in partners as I've always run the business on my own and it has grown year over year for the life that it's existed.
However, without going into too much detail, the decision to bring in partners was the right one for me at this time.  I will simply say that I was compensated very well for the portion of the business that I gave up, and I firmly believe that these new partners will help grow the business even faster than I could on my own.
However, even better than just growing the business, we are now able to implement changes and improvements to the software even faster than before.  This is good news for you as the user!  You can expect the software to continue to get better, faster, and more useful in the very near future.
In fact, the remaining updates discussed below are all improvements that will impact you directly and can be attributed to the new direction my partners and I have decided on.
2. Bulk Check for Keyword Competitiveness!
Can you believe that Long Tail Pro started without any kind of keyword competitiveness (KC) score when I launched the business?  Things sure have come a long way since then!
When I introduced the KC score and Long Tail Platinum a few years ago, it was an immediate hit.  People loved the fact that they could check how easy or hard any given keyword would be to check in Google with just a click of a button.
However, one of the biggest requests from day one from users was that they didn't want to click a button for each keyword!  Some people are so lazy.. :).  Actually, we knew all along that we wanted to have a way to check the KC score of ALL your keywords at once, rather than one at a time.
However, there were some technology challenges that made it quite difficult to accomplish.  Luckily, there have been some changes in the data sources we use that now make it possible to do a bulk keyword competitiveness check!
In fact, in the last couple of weeks, we launched publicly the update for Long Tail Platinum that now allows all users to use check the KC score with one click!

This is a huge update that users are already raving about.  So, if you haven't had a chance to use Long Tail Platinum in the past couple of weeks, go ahead and open your software and check it out!
Or if you haven't quite made the plunge to try out Long Tail Pro, you can get a trial right here.
3. Long Tail University is Now Included in the Annual Plan
Long Tail University is a keyword research training and video course that I put a ton of time and effort into.  In the course, I go very in-depth with not only how I use Long Tail Pro to find really easy to rank for keywords, but also how I create a full content plan and other important strategies for building a profitable website.
I usually charge $197 for Long Tail University.  However, I am now including it (essentially for free) for anyone that subscribes to the annual plan for Long Tail Platinum.
I will discuss more below, but there is now both a monthly plan or annual plan option for Long Tail Platinum.  If you opt for the annual plan, you get the in-depth keyword research training course, Long Tail University.
The plan is to constantly add to Long Tail University, so that it expands even beyond the in-depth training that is already there.  So, beyond keyword research, we will also cover more content strategies, on-site optimization, link building, and sharing exclusive case studies of successful websites.
If you want to check out the pricing for the Long Tail Platinum Annual Plan (that includes Long Tail University), you can go right here.
Want To Build Smart & Relevant Internal Links...Quickly?
Link Whisper is a revolutionary tool that makes internal linking much faster, easier, and more effective.  It makes it simple to boost your site's authority in the eyes of Google. You can use Link Whisper to:
Bring out your orphaned content that isn't ranking

Create smart, relevant, and fast internal links

Simple yet effective internal links reporting: what has lots of links and what pages need more links? 
Click here to revolutionize your site's way of doing internal links
4. New Long Tail Platinum Private Facebook Community
I'll admit it, in the past I've been too lazy to monitor and run a private Facebook community for Long Tail Pro.  However, with some of the changes that have come with having new partners in the business, we are now able to launch a private Facebook group just for Long Tail Platinum buyers.
If you already own Long Tail Platinum, you should have received an email with a link to the private Facebook group already.  If not, you can contact our support team.  For new buyers, you will receive a link in an email shortly after purchasing to the Facebook community.
In the group, we share the latest updates and news for Long Tail Platinum.  However, in addition to the tips we share, other Long Tail Platinum users are also there sharing their successes and best practices for using the software.
This is a group of like minded website builders that are using Long Tail Platinum and are more than happy to answer questions that you might have along the way.
5. New Pricing for Long Tail Pro
In an effort to simplify and give maximum value to users, we've developed a new pricing structure.  (For anyone that has purchased a lifetime plan in the past, these changes do not impact you at all).
Instead of offering the Pro version, Platinum version, and a Lifetime Platinum version,  we've simplified that to just Platinum.  So, when people now buy "Long Tail Pro" they get all the platinum features…everyone is buying the exact same product now.
The pricing has also been simplified.  Instead of usually paying something like $97 upfront and then $27/mth, it's now just $37/mth.  This lowers the upfront cost to start using the software and simplifies everything.  There is an annual plan option available for people that don't like monthly payments.
(And of course we do entice you to go with the annual plan by throwing in free access to Long Tail University).
To check out the new pricing plans and what is included in those plans, view the pricing table here.
6. Future Update: Keyword Research Up to 50 Times Faster
In the very near future, we will be releasing some architecture upgrades to the software that will make the process of gathering keyword data lightning fast.
Long Tail Pro is already known for it's speed when compared to its competitors (watch my video comparison vs. Market Samurai); however, this new update will take the software to a whole other level.
This is not a pie in the sky future update that will hopefully happen.  This is an update that we are just about done with and will be released soon!
I could discuss much more regarding this update; however, for now I will just say that this is a massive update that is going to help you get the data you need to make better decisions…faster!
7. Future Update: In-Depth Training Videos in the Software
Everyone on the team over at Long Tail Pro has been doing keyword research for a long time.  As a result, we've produced a lot of training materials already on installing and using the software (and YouTube channel here).
However, we want to go beyond just teaching you how to use the software, we want to teach you the best practices for approaching keyword research and actually performing the most critical steps to finding a winning keyword.
Because of this, you will soon start finding an entire library of videos directly in the software.  This will allow you to learn as you use the software and hopefully make it much easier for you to find easy to rank for keywords.
This update will help you get the skills for not only using the software functions like identifying seed keywords, filtering through keywords, and doing in-depth analysis of the first page of Google; but will also help you understand the mindset and strategies required to build a comprehensive keyword strategy.
Be on look out for these in-depth training videos within the software soon.
Final Thoughts
Overall, I'm very excited to share with you what the future of Long Tail Pro is going to look like!  We've already made tons of great updates to improve the software, and there are many more to come.
The biggest change for me personally of course was bringing new partners into the business…life changing in fact.  However, the other updates I mentioned are really going to impact you the user in a great way as we continue to roll out the feature and performance improvements.
I know it's hard for me to express in words exactly how big a deal this blog post is for me to write.  I know it just looks like 7 updates to a little software business, but these updates really do represent years (5 to be exact) of strategy, planning, investment, hard work, failures, and successes along the way.
So, I just want to say thank you to everyone that has been with me throughout this entire journey, and I look forward to welcoming many more of you as part of the Long Tail Pro community.
As always, I look forward to responding any questions or thoughts that you may have.  Please leave your comments below.  Thanks!
---