17 Great Jobs That Pay $300k a Year in Various Industries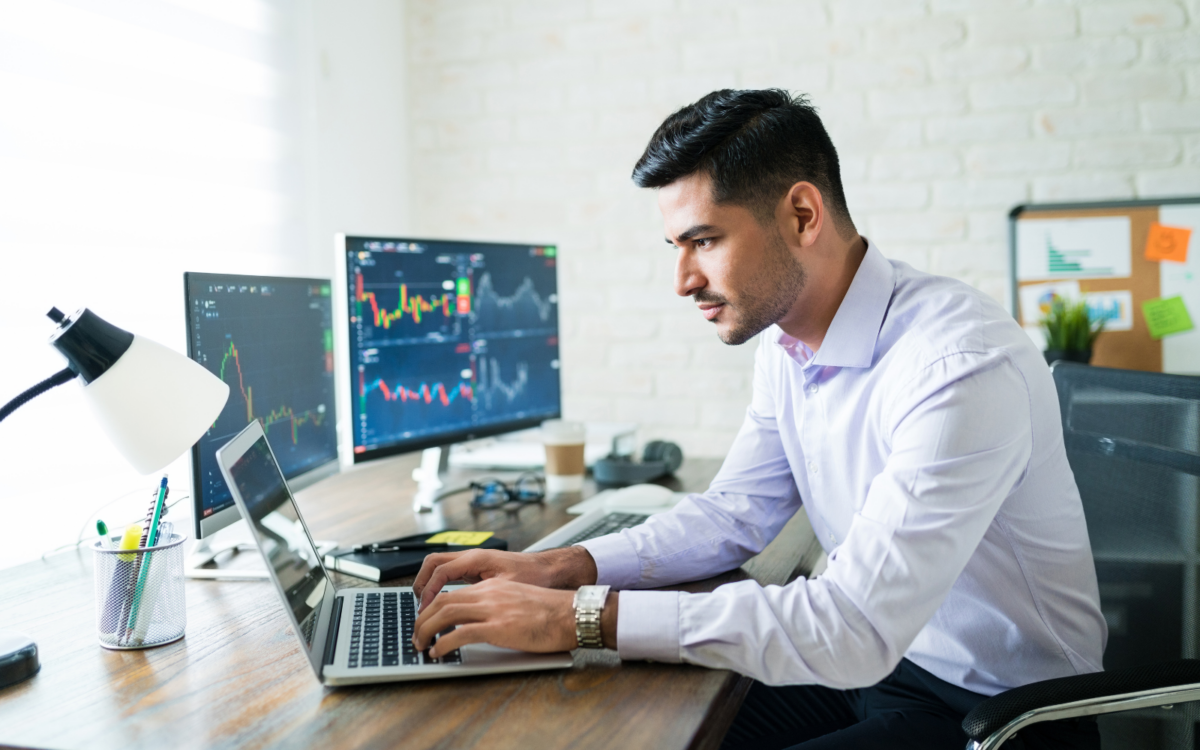 When you buy something through one of the links on our site, we may earn an affiliate commission.
Here is a list of 17 super high-paying professional jobs that pay 300k a year!
These jobs are really exciting and cover a wide range of fields like online work, sales, business, and medicine. But here's the deal: getting into these positions is no walk in the park. You'll need a mix of education, expertise, and some serious creativity to make it happen.
Also, while most of these careers usually require a lot of training at universities or colleges, there are a few that actually focus more on technical skills, thinking outside the box, and being innovative.
So, if you're not really into spending years in lecture halls, don't worry! There are still opportunities out there for you to explore.
Here is the lowdown on 17 jobs that pay $300k a year.
Online Jobs That Pay an Income of 300k a Year
Are you dreaming of a job that allows you to work from the comfort of your own home while earning a whopping $300,000 per year? Well, get ready to turn that dream into a reality because we're diving into the world of online jobs that offer sky-high incomes!
Earn Big as a Blogger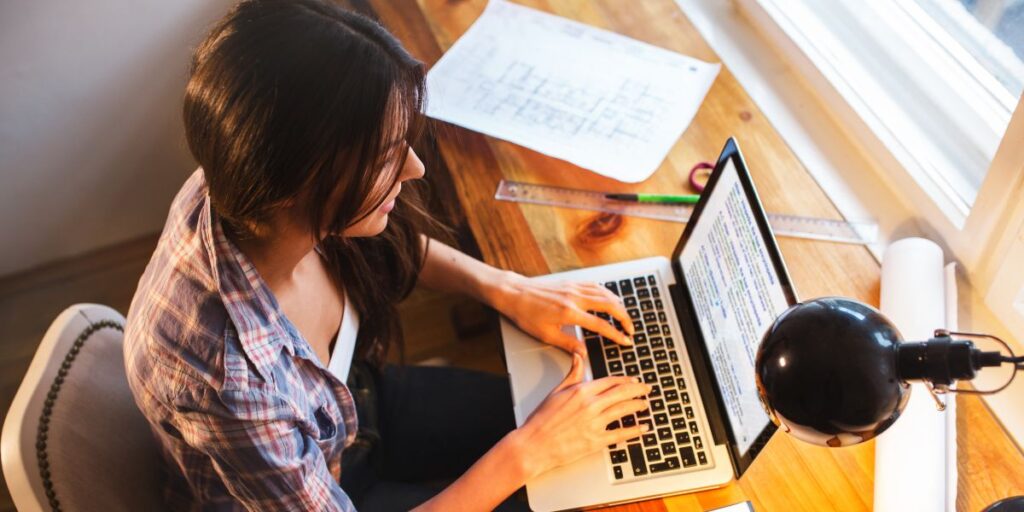 Blogging is an exciting 21st-century job. There are no formal qualifications required to become a blogger. An interest in technology or other fields you feel strongly about is beneficial. And, of course, you must have excellent writing skills!
As a blogger, if you are comfortable in front of the video camera, don't blog; just vlogging may lead you to more money.
Work from the comfort of your home or the nearest corner coffee place. All you need is a laptop and the internet. The most highly-paid bloggers create an extensive online footprint.
Bloggers can develop a large following by creating popular and exciting content.
You will monetize your efforts through affiliation, advertising, or subscriptions. Remember, some of the income is passive. If you are successful, $300 000 per year is not a problem.
For some inspiration, read how Yvette Marquez-Sharpnack became a 6-figure/year EMMY-winning blogger.
Learn everything you need to become a successful blogger and online entrepreneur by following along in The Affiliate Lab. It's a very popular course in the industry with easy-to-follow walkthroughs for learning exactly how to start and grow a successful online business!
Make 300k a Year as an Online Influencer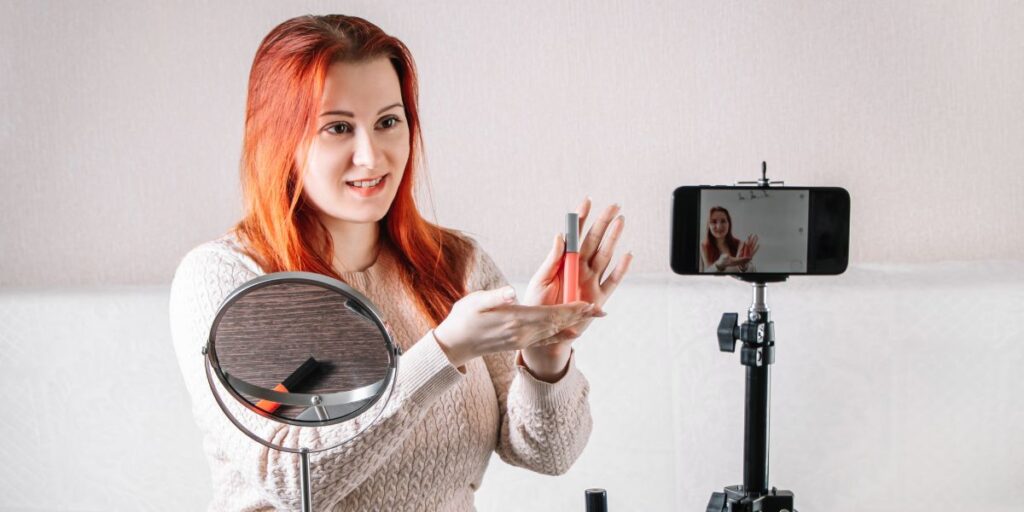 Another option is to be an online influencer. Becoming an online influencer involves:
Building a personal brand
Effectively communicating with an audience
Establishing credibility to drive consumer interest and sales
I suggest you read our article on how to become an influencer.
Success in this field is achieved through dedication, strategic planning, and a genuine passion for connecting with others and showcasing the latest products and trends.
Typically, influential individuals who achieve success as influencers have already established themselves in other domains, such as modeling or reality TV.
Write a blog, produce a video log, and collaborate with well-known brands to introduce the most up-to-date services or products.
As a successful influencer, you can earn an excellent salary - anything from an average salary of $67 000 per year to $300 000 or more for popular and experienced influencers.
No Earning Limits: be an Online Entrepreneur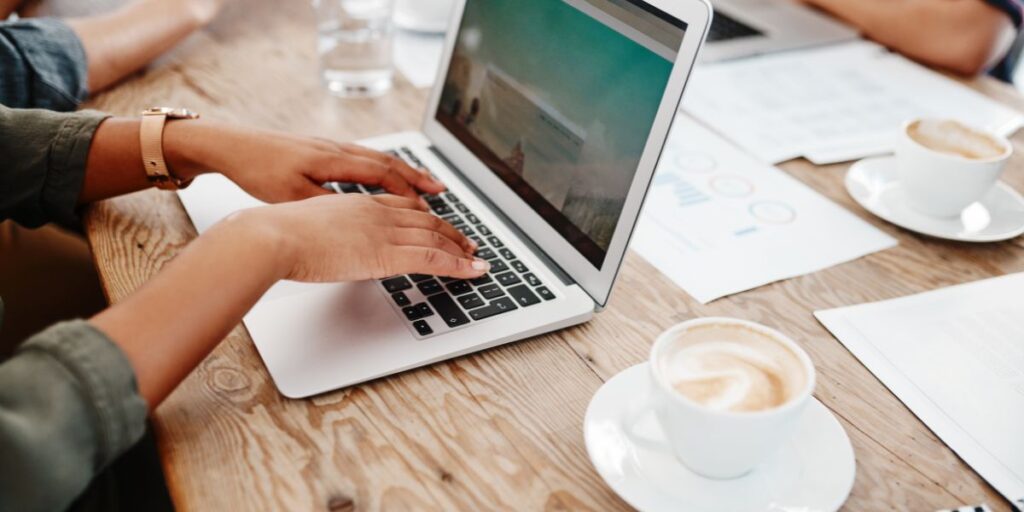 An online entrepreneur is an individual who establishes, owns, and manages an internet-based business. They are akin to the founders of successful online companies like Facebook or Google. While no formal course of study is required to qualify as an online entrepreneur, having a degree in IT or business can provide valuable knowledge and skills.
To excel in this role, an online entrepreneur must possess creativity, business acumen, and the ability to think outside the box. They must be self-starters with a drive to initiate and execute innovative ideas. Confidence is essential in navigating the challenges and uncertainties of the online business landscape.
Successful online entrepreneurs leverage technology and internet platforms to develop businesses, adapt to market trends, and connect with their target audience. Continuous learning, adaptability, and a willingness to stay updated are crucial to thrive in the dynamic and ever-evolving online marketplace.
Internet entrepreneurs' salaries in the US range from $45,000 to $190,000, with a median salary of $97,730. The most successful online entrepreneurs easily earn $300k per year. The highest-paying job in this field belongs to Mark Zuckerberg.
Sales Jobs That Pay 300k a Year
To land a really high-paying job in sales, you generally have to work your way up and have a proven sales record. Although it can certainly help, formal education is less important.
Set Your Own Income as a Realtor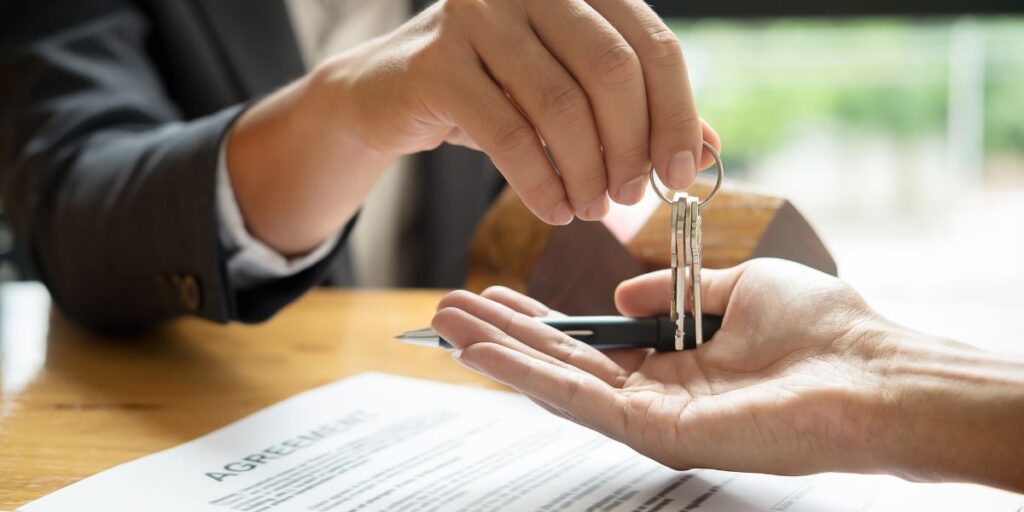 Realtors who are well-known and have a reputation for success are very well-paid. The minimum requirements to become a realtor are the following:
You must be 18 or 19 years old (depending on the state)
Be a legal US resident
Pass your state real estate license examination
Skilled realtors who sell in an area featuring exclusive properties such as Vermont, Texas, San Francisco, or New York can earn 300k a year or more. To be a top earner, a real estate agent must have an extensive portfolio of high-value properties.
Any real estate agent who has the opportunity to own and manage their own real estate business can earn an average yearly salary of 300k or more.
Become a Sales Director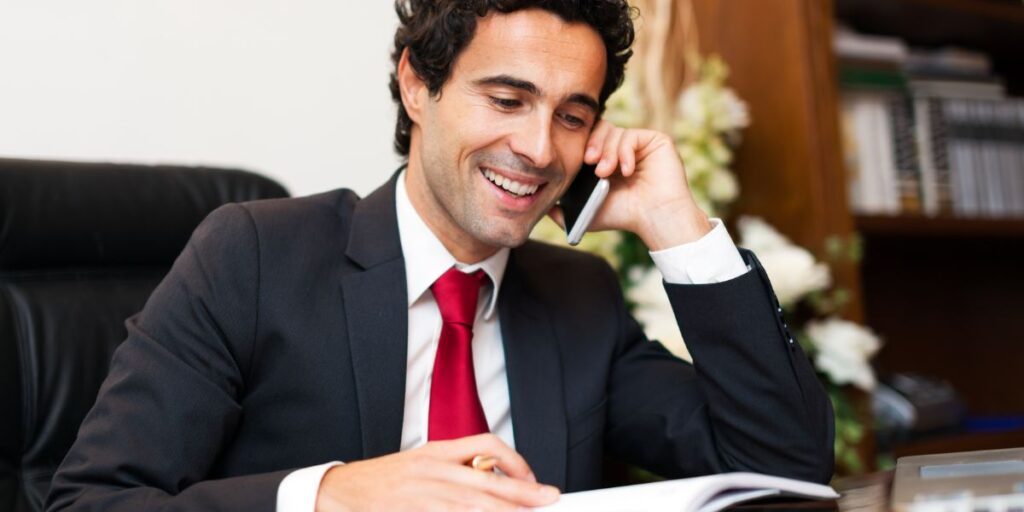 Sales directors are the professionals managing and overseeing all the sales operations within an organization.
Their responsibilities include strategically designing plans to meet sales targets, cultivating strong customer relationships, and evaluating the costs associated with selling products and services.
Sales directors usually have educational backgrounds in business, finance, or marketing. They've put in the effort to earn their bachelor's degrees and sometimes even pursued master's degrees.
On top of that, they bring to the table a minimum of ten years of experience, having worked their way up from being sales representatives to taking on managerial roles. They've got the knowledge and expertise to lead the sales team to success.
The actual salary range for a sales director can be quite diverse, stretching from $148,629 to a whopping $750,000. A number of factors will affect your total compensation, like your specific skills, experience, the employer itself, and even things like bonuses and tips.
Corporate Jobs Paying 300k a Year
For most people, corporate jobs are not that lucrative. Unless that is, you are at the very top of the management structure. These people can demand jobs that pay 300k a year.
The Highest Paying Job: CEO of a Company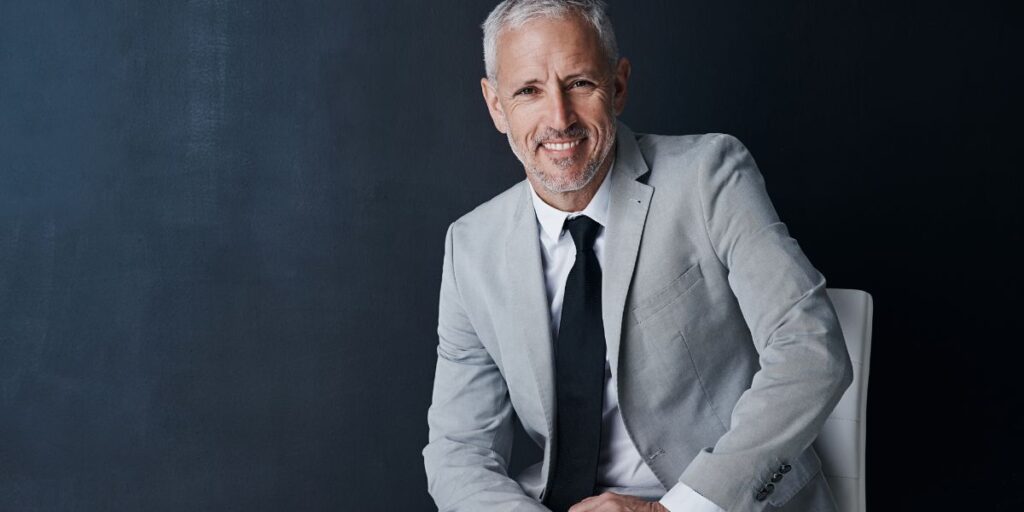 The Chief Executive Officer (CEO) position is a highly demanding role that involves long hours and handling stressful situations.
A bachelor's degree in business administration or a related field is required, with an MBA and 5-10 years of industry work experience preferred. CEOs must demonstrate solid social leadership skills and practical planning abilities.
They are responsible for guiding the overall vision and operations of the organization, making critical decisions, and ensuring success in a competitive market.
Exceptional leadership qualities, such as communication, strategic thinking, and motivation, are essential for success in this role.
The average salary of a CEO in the US is $818,745.
CFO - Chief Financial Officer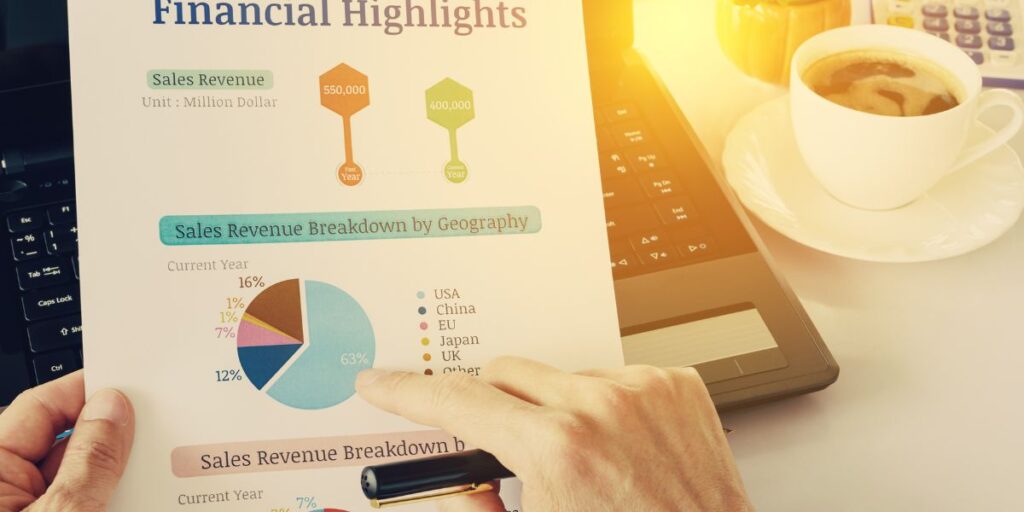 A Chief Financial Officer supervises the company's financial operations. A CFO is a highly specialized role usually requiring both a postgraduate and a master's degree. Applicants have an advantage if they have financial certifications and a few years of financial experience.
The CFO is employed to lead the company's accounting and finance departments and ensure that the company's operations are cost-effective and efficient. They supervise research and ensure audits are carried out in line with IRS guidelines. The CFO reports to upper management and the directors.
A CFO job is very well paid. The average annual salary of a CFO is $427,000.
Earn Well Over 300k a Year as an Investment Banker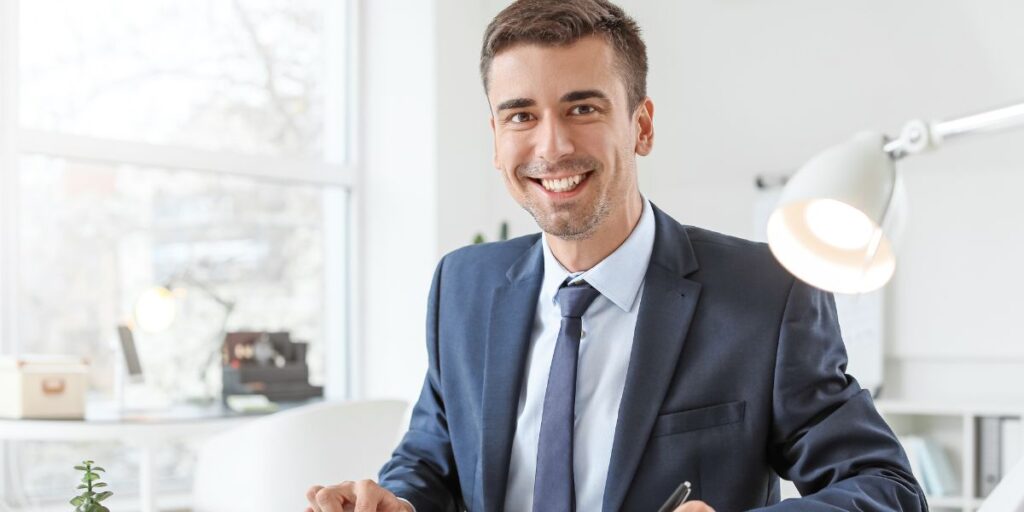 An investment banker organizes large, complex financial transactions, like mergers or initial public offering (IPO) underwriting. Investment bankers raise money for companies in a variety of ways, including underwriting the issue of new securities for a corporation or other institution.
Investment bankers must be knowledgeable and understand the current investment climate. They assist their clients in navigating the complex world of high finance.
An MBA (Finance) is the best investment banker qualification. This postgraduate course covers all vital disciplines, such as business management, accounting, marketing, commercial acumen, finance & financial analysis. An MBA from a well-regarded university grooms students for an investment banking career.
An Investment Banker can earn a base salary between $300k and $1M.
Medical Specialist Jobs That Pay 300k a Year
A career in medicine is both lucrative and philanthropic - there are several jobs that pay $ 300k a year. Qualifying as a doctor or specialist requires many years of training in medical school, though.
Prospects for a medical professional are excellent. You can have the highest-paying job in this field.
Make Well in Excess of 300k as a Radiologist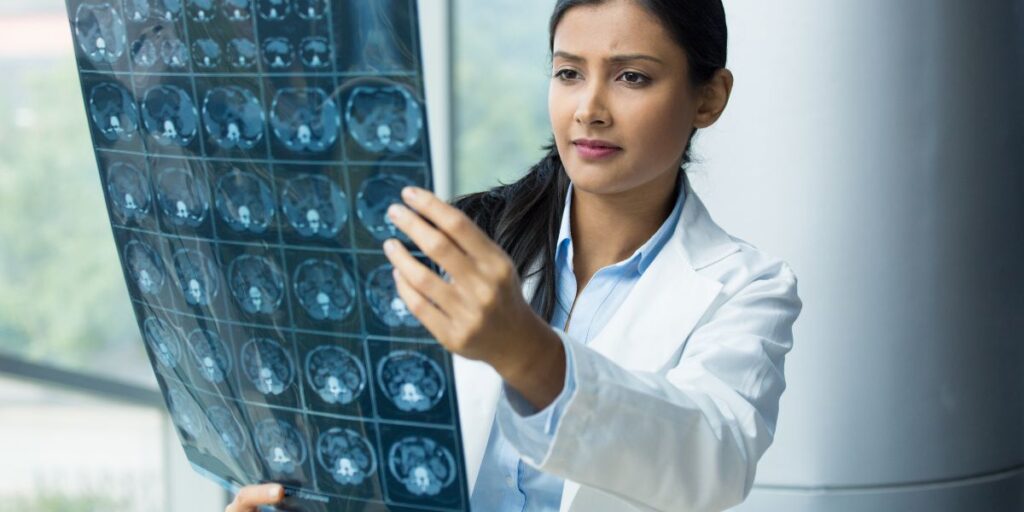 Qualifying as a radiologist involves:
Enrolling in a college and doing courses to be eligible for medical school
Passing the MCAT - Medical College Admissions Test
Getting accepted for the post-graduate course in radiology
Working as an intern under a qualified radiologist
Passing a board exam
Ongoing skill development to effectively utilize medical imaging technologies for accurate diagnoses and patient care is crucial.
During their practice, radiologists will use medical imaging techniques such as X-rays, Magnetic Resonance Imaging (MRI), Computed Tomography (CT scans), nuclear medicine, Positron Emission Tomography (PET), ultrasound, and fusion imaging.
Experienced and highly regarded radiologists earn over $580,000 annually.
Earn Well - Become an Anesthetist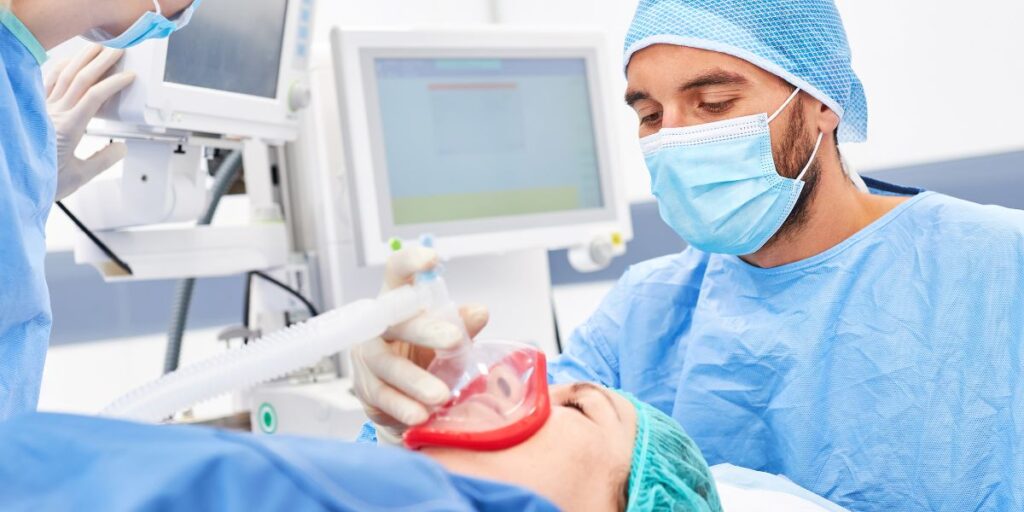 An anesthetist is a specialist who works with patients undergoing surgical procedures.
The first requirement to qualify as an anesthetist is to attend medical school. After qualifying as a medical doctor, an anesthetist continues to train and equip as a physician specializing in anesthesiology. The next step is to complete a four-year anesthesiology residency program. After that, residents can sit for the American Board of Anesthesiology (ABA) exam.
An anesthetist will manage the patient's pain and condition during a surgical procedure. As well as evaluate, supervise, and monitor a patient before and after surgery. They are experts in the administration of anesthesia and critical care medicine.
The average compensation for an anesthetist is $376,724. Top earners can make much more.
Make over 300k a year as an Ob Gynae
An obstetrics and gynecological specialist is a doctor who specializes in treating female reproductive health. The education and training requirements for OBGYN are set by the American Board of Obstetrics and Gynecology (ABOG) and include the following:
Graduation from an approved medical school.
The completion of an Ob Gynae residency program for four years accredited by the American Council for Graduate Medical Education (ACGME). As residents, they rotate between obstetrics, gynecology, gynecologic oncology, reproductive endocrinology, and ultrasonography.
After graduation, all OB Gynaes follow a two-step certification process through ABOG (American Board of Obstetrics and Gynecology).
The first step is an online multiple-choice test completed at graduation. The second step is only possible after passing the first and consists of a three-hour oral examination performed by examiners at ABOG headquarters in Dallas, Texas. Most hospital systems in the US require board eligibility or certification for credentialing.
An Ob Gynae treats women before conception, through childbirth, and delivery. Obstetricians provide postpartum care. Ob gynes require empathy, insight, and physical stamina.
Ob gynes with established practices are among the top earners, making over $300,000 annually.
Earn over 500k as a Urologist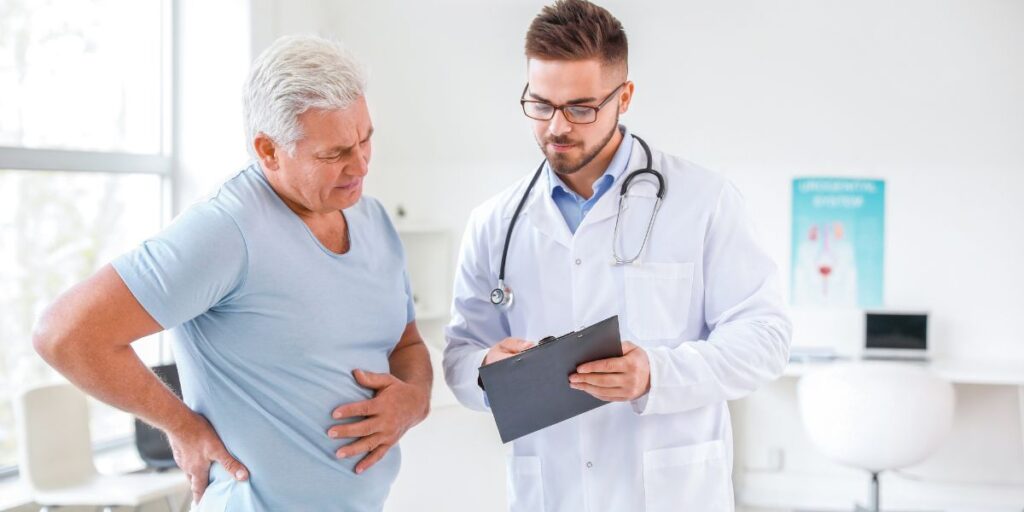 A urologist diagnoses and treats genitourinary organs and tracts. Urologists perform pelvic, retroperitoneal, and abdominal surgery. They treat dysfunctions in the lower urinary tract. They also treat infections and injuries by prescribing antibiotics.
To qualify as a urologist takes approximately 12-13 years. After medical school, to specialize in Urology, interns complete a two or three-year residency specializing in Urology. The Liaison Committee on Medical Education must accredit the residence.
Experienced Urologists can earn up to about $538 000.
Become a Dentist or Orthodontist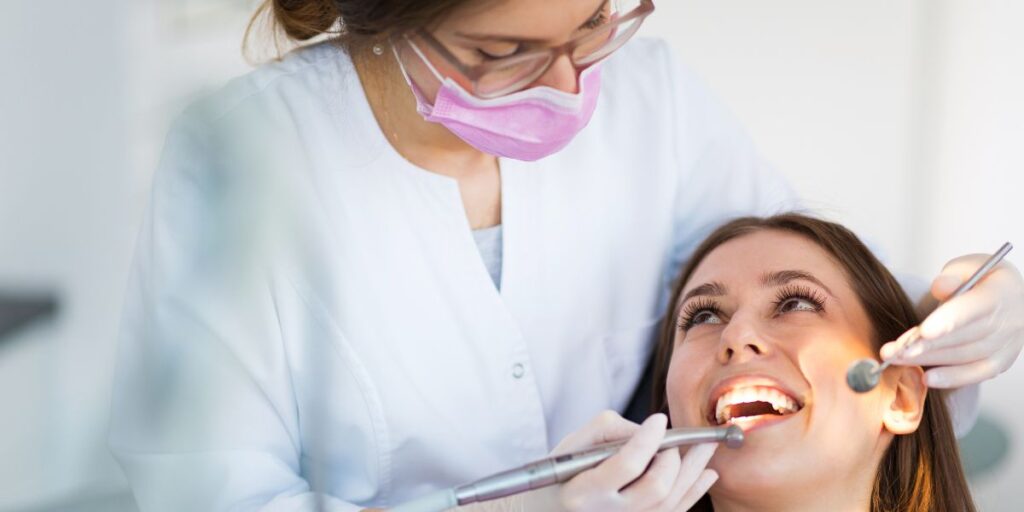 A dentist is a medical specialist who diagnoses, treats, and prevents diseases and conditions of the mouth-oral cavity.
Dentists qualify by doing the following:
A four-year bachelor's degree in the scientific field
Four years of study at dental school
Passing dental licensing exams
An orthodontist is a specialist trained to diagnose, prevent and treat facial and oral irregularities in the facial structure below the nose.
After graduating from dental school, orthodontists do an additional two to three years of orthodontic residency.
Highly skilled dentists and orthodontists can earn over $300 000 per year.
Make Over 300k a Year as a Psychiatrist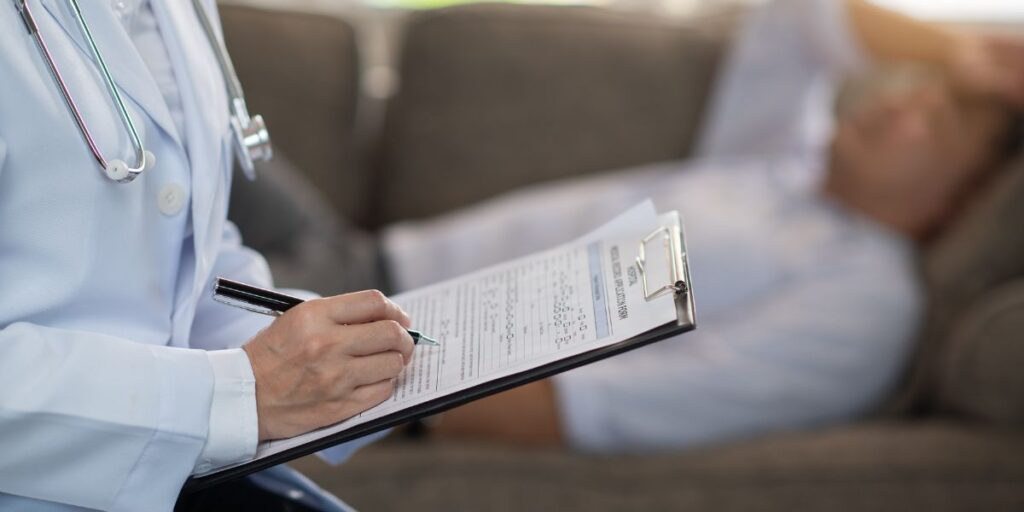 A psychiatrist is a medical professional with a post-graduate degree in mental health. They are medical doctors who train for an additional four years. Psychiatrists can choose to complete additional fellowship programs.
Psychiatrists diagnose and treat patients with mental health illnesses, including substance abuse.
By assessing a patient's mental and physical condition, a psychiatrist can prescribe medication to treat ailments and monitor the patient's long-term well-being.
The average salary for a psychiatrist in a state such as Hawaii is $312,214 a year.
Become a Versatile Surgeon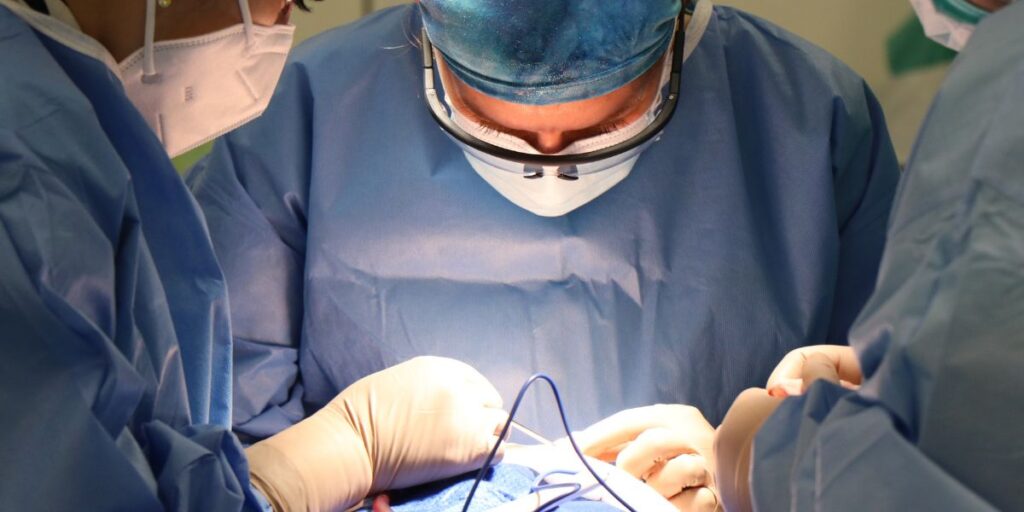 Surgeons are trained to perform surgical procedures and treat conditions related to the head and neck, breast, skin, soft tissues, abdominal wall, extremities, gastrointestinal, vascular, and endocrine systems, as well as trauma.
Surgeons are versatile; they perform various procedures, including endoscopic procedures and video-assisted surgery.
To qualify as a surgeon requires a medical degree, a four-year residency, and board certification, which means that the Surgeon holds accreditation from a surgical board that the American Board of Medical Specialties approves.
The average surgeon's salary in the United States is around $424,000 a year.
Get Paid Over 300k a Year as a Plastic Surgeon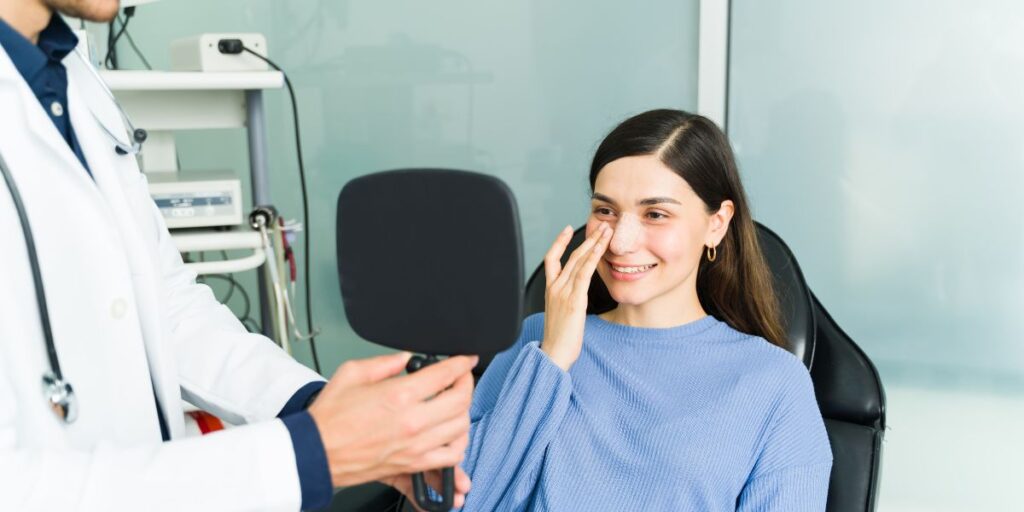 A plastic surgeon specializes in cosmetic procedures and addressing various medical conditions. Their expertise encompasses the repair, replacement, and reconstruction of defects in the body, involving techniques such as skin flap transfer, tissue transplantation, and structure replantation.
In addition to technical proficiency, a plastic surgeon should possess a keen sense of diagnosis and a deep understanding of surgical and artistic anatomy.
Their role involves combining surgical skills with an aesthetic eye to achieve optimal outcomes for patients in terms of both form and function.
To qualify as a plastic surgeon, you have to complete:
Medical school
Six years of surgical training with a minimum of three years of plastic surgery residency
Pass comprehensive oral and written exams
The salary range of a plastic surgeon is from $291,540 to $619,974, with an average base salary of $424,583.
Earn Over 800k as an Orthopedic Surgeon
Orthopedic surgeons perform surgery and diagnose musculoskeletal system conditions, including bones, joints, muscles, associated nerves, arteries, and overlying skin.
Conditions treated by orthopedic surgeons include congenital deformities, trauma, infections, tumors, degenerative diseases, and metabolic disturbances.
The qualifications to become an orthopedic surgeon are:
Medical school
Five years of training in an orthopedic residency. The first two or more years are spent in surgery; an orthopedic surgeon moves to orthopedic procedures in the last years of residency.
An orthopedic surgeon must pass a board certification exam from the American Board of Orthopedic Surgery (ABOS).
The salary range of an orthopedic surgeon is from $311,059, with a median annual salary of $525,870 and up to $820,920.
Last Thoughts on Jobs That Pay 300k a Year
Undoubtedly, you can find careers with an annual salary of $300k and above. To reach that salary, you usually have to dedicate a good number of years to studying.
Or, if you are really innovative, you can opt to start your own business as an online entrepreneur. If so, remember to take a look at The Affiliate Lab by Matt Diggitty!
Whatever path you choose, I wish you success in your new career!
Want to learn step-by-step how I built my Niche Site Empire up to a full-time income?
Yes! I Love to Learn
Learn How I Built My Niche Site Empire to a Full-time Income
How to Pick the Right Keywords at the START, and avoid the losers
How to Scale and Outsource 90% of the Work, Allowing Your Empire to GROW Without You
How to Build a Site That Gets REAL TRAFFIC FROM GOOGLE (every. single. day.)
Subscribe to the Niche Pursuits Newsletter delivered with value 3X per week