Is Wayfair Legit? All You Need to Know About the Home Goods Giant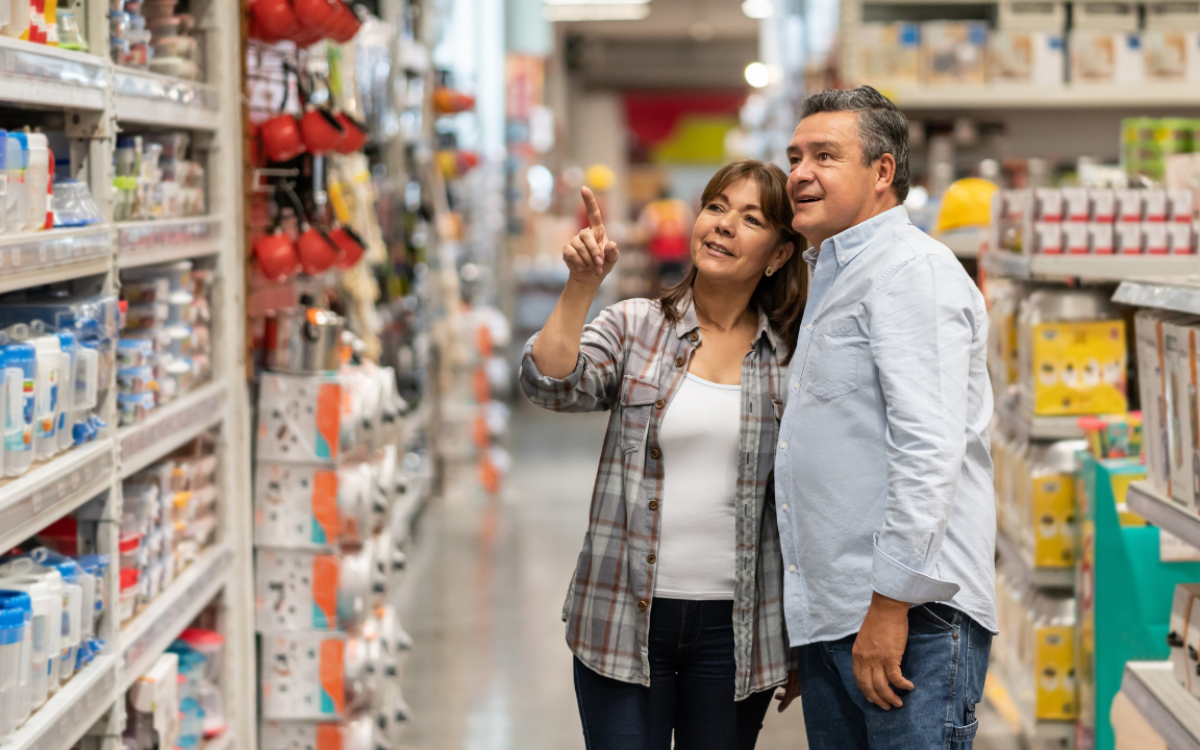 When you buy something through one of the links on our site, we may earn an affiliate commission.
What Amazon is to books, Wayfair wants to be to household goods. With over 18 million products in stock — and more arriving daily — Wayfair strives to be a one-stop shop when it comes to decorating your home or business. But is Wayfair legit?
Does it have the ability to give you quality goods at an affordable price?
Is it a secure site or will it scam your credit card the minute you try to make a purchase?
All these questions and more are answered below.
What is Wayfair?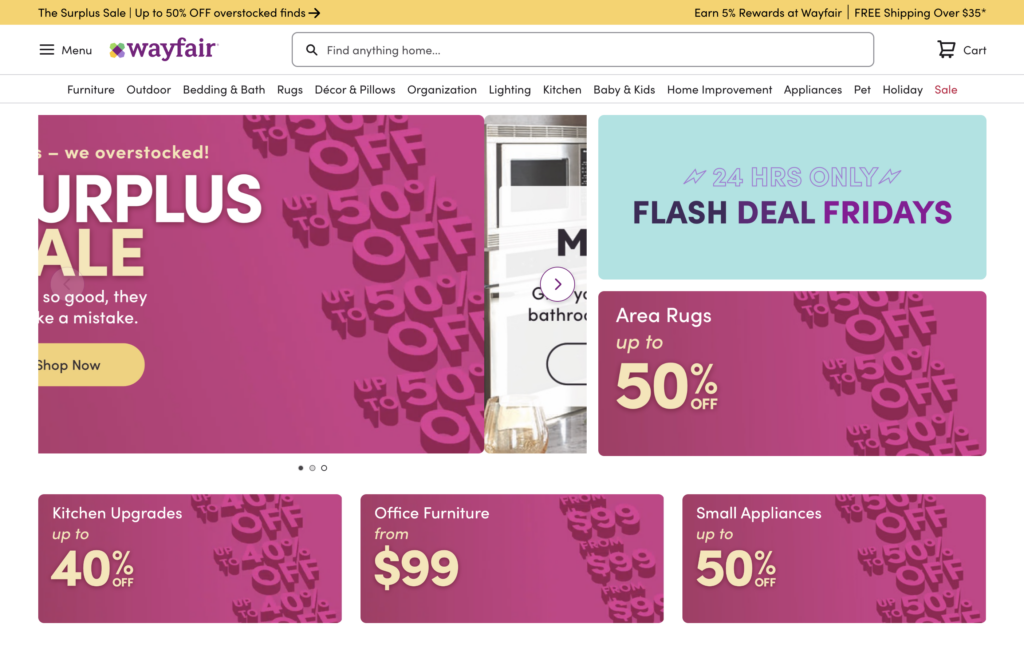 Wayfair started during the initial "dot com boom" of the early 2000s. Like most tech companies, it started in a spare bedroom of someone's house, although they soon made their way into larger spaces.
By 2011, Wayfair was a popular online store for homeowners who are looking to personalize their homes.
Today, Wayfair has one of the largest B2C businesses online, but especially in the home decor niche. The prices are low, they offer a wide selection, and their purchasing options are flexible.
In case you don't want to buy online, they do have one physical location in Natick, Massachusetts. If you really want to discount shop, an outlet store in Florence, Kentucky is home to all their returned goods and closeouts that are still in acceptable condition. If you're looking for clearance items, it's a great place to stop by.
What are the Advantages to Using Wayfair?
Despite their enormous collection, Wayfair is all about personalizing your space on a budget. Their algorithm works hard at trying to understand the individual consumer and only showing you materials that you would want in your home.
To this end, they have an elaborate filtering system, whereby you can choose your items based on department, color, material, and even pattern, among others. For furniture selections, you can choose between the type of wood; pine and spruce woods are some of the more popular options.
One of the main advantages to ordering from a legit site like Wayfair is their competitive pricing.
Because of their elaborate logistical network, they're able to offer and ship items way below what other stores can offer. And if one piece of furniture is too expensive, chances are they have a replacement that looks similar at a cheaper price point.
In the event that you want a full white glove experience, you can even pay to have them assemble your furniture for you. Wayfair's network will connect you with service providers in your area that will put your goods together and place them where you want them.
For those who want to outfit their home but don't have the money or the time to do it themselves, Wayfair is a great option.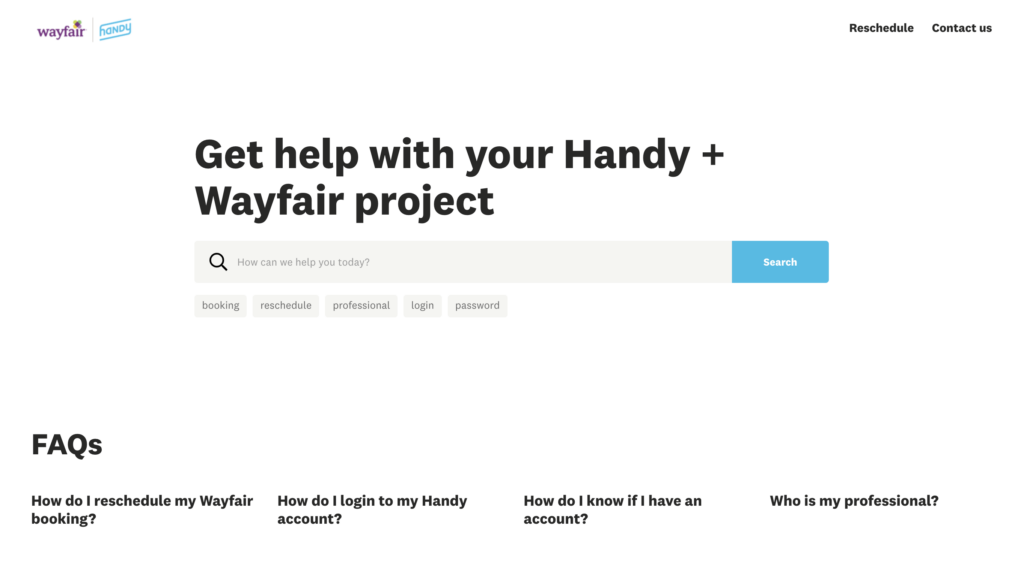 What are the Problems With Using Wayfair?
Unfortunately, not everyone is a fan of Wayfair's one-stop-shop solution. Many customers complain about long delivery times. Plus, when it does arrive, it takes longer to assemble than the Wayfair website estimated for them.
Furthermore, the shipping itself has created issues with their customers. Many see the excessive cardboard and plastic as bad for the environment and irresponsible on Wayfair's part. Others have complained about items getting lost or damaged in the mail, with customer service leaving them out to dry.
Others have argued that the quality of goods sold on the Wayfair website are not always up to par, either. Higher priced items on the site are not always at the same level as a competitor like Pottery Barn, for example.
The combination of a lengthy manufacturing and delivery process along with a price-conscious marketing strategy means that many of the items have to be more durable. For this reason, some argue that the quality is more on par with the outdoor furniture you may find at Home Depot -- fancy enough, but not top-tier items.
Truthfully though, the above issues can be said about almost any online shopping platform. Because of Wayfair's size, it certainly looks like a larger issue than it actually is — at least for most people.
Where is Wayfair Shipped From?
There's no way that Wayfair can house all of their inventory at one time, no matter how large it is. Like Amazon, they rely on an extensive network of warehouses and intermediaries to do their shipping for them.
Many of the items that arrive from overseas stop at an importer warehouse. When it sells, the warehouse will pack and ship it on Wayfair's behalf right to your doorstep. Other items will come straight to you from the factory.
This type of setup shows that the real strength of Wayfair is not necessarily in their inventory, but the strong brand presence that they have in the relationships they've built with different manufacturers.
How Do You Return Wayfair Items?
Wayfair offers full refunds and return shipping on all eligible items within 30 days of delivery (minus the shipping charges).
This process is the same as you would expect from any online retailer. Go to your account, select the item from your order history, complete the form, and choose the refund method that you want. Within a few moments, you should have a confirmation email and shipping label in your inbox. Once your item is received, your refund will be processed.
If your item is larger than 150 pounds or is especially fragile, you have to schedule a pickup from one of their delivery partners. This may be inconvenient to some, but the door-to-door delivery and return process is pretty generous when compared to other brands.
How Long Does it Take Wayfair to Deliver?
How long it takes for your order to arrive at your doorstep depends on how big your item is. For small items, it usually takes 1 to 2 days for them to ship. Delivery can vary based on which option you chose; economy, ground, expedited, or express shipping are all available. Large items may take longer.
Although some items will be delivered in a couple days, the vast majority of their items take a couple weeks to be delivered. It's not exactly ideal in a time when we're used to getting everything so quickly, but it's pretty standard industry-wide.
How is Wayfair's Customer Service?
Customer support is one of Wayfair's greatest strengths, but there have been many people that are less than satisfied with their service.
The usual complaints range from unfair return fees, warranties that aren't honored, or deceptive pricing tactics. Although the company has a four-star rating (out of five), it doesn't hurt to do a little research to see if Wayfair is legit or right for you.
Wayfair FAQs
Can You Pick Up From a Wayfair Warehouse?
Since Wayfair only has one physical location apart from their outlet mall, picking an item up in store is a virtual non-issue. Additionally, many of their products come from the manufacturer and are then stored in a warehouse, so it would be nearly impossible to pick up an item even if you knew where it originated.
Deliveries are made Monday through Friday though, so the delivery time should still be acceptable.
What Kind of Payment Options Does Wayfair Offer?
In an attempt to reach as many people as possible, Wayfair offers legit and flexible payment options that should be accessible to almost everyone.
Whenever you make a Wayfair purchase, you have the option of using traditional methods like bank transfers and purchase order, or using a debit or credit card. They also accept Apple Pay and PayPal.
And if you really want to throw it back, they also accept personal checks and money orders.
Coupon codes are accepted on the Wayfair site when you are checking out, and you can also opt for special financing as well. Wayfair tries to give you every opportunity possible to spend money on their website.
Do You Have to Put Wayfair Items Together Yourself?
Unless the item is a standalone unit, such as a lamp or other decorative piece, you most likely will have to put the piece together yourself. Some of these items can be intimidating. Items like dressers and cabinets can take a lot of hours and energy to put together, especially for people without much experience.
Fortunately, there is the option to pay a little extra and have the assembly done for you. This process is coordinated between Wayfair and your local delivery people. Usually the assembly will come a day or two after the product is delivered. You also have an option to reschedule the assembly services a day before or after the original appointment.
If you do want to try it yourself, most of these packages from Wayfair come with instructions that are very self-explanatory. It shouldn't be any more difficult to assemble a piece from Wayfair than it is a piece from any other company.
How Long Does it Take Wayfair to Deliver?
All orders from Wayfair are delivered according to their size. Small units will usually arrive in a day or two via FedEx or UPS, whereas larger units can take a few weeks.
If in doubt, look for a note on your product page to see the estimated delivery time, or if it even qualifies for two-day shipping.
Is Wayfair Legit?
Wayfair is a legit and trusted brand with a great reputation behind it. While some customers are bound to run into trouble with their platform, Wayfair goes above and beyond to give the customer as much help as possible to ensure they have a good experience.
As with all online purchases though, it's a good idea to do your research and examine the reviews honestly to see if it's right for you. Don't forget to compare the offerings across other websites and check sales to get the best price.
Plus, Wayfair's affiliate program is great for those who want to make a few dollars from this retail giant!
Want to learn step-by-step how I built my Niche Site Empire up to a full-time income?
Yes! I Love to Learn
Learn How I Built My Niche Site Empire to a Full-time Income
How to Pick the Right Keywords at the START, and avoid the losers
How to Scale and Outsource 90% of the Work, Allowing Your Empire to GROW Without You
How to Build a Site That Gets REAL TRAFFIC FROM GOOGLE (every. single. day.)
Subscribe to the Niche Pursuits Newsletter delivered with value 3X per week