8 Important Steps If You Want To Start a Car Rental Business
When you buy something through one of the links on our site, we may earn an affiliate commission.
In this definitive "how to start a car rental business" guide, we'll give you all the information you need to hit the ground running.
The global car rental market is growing and will grow at an exponential rate in years to come.
While this means there's money to be had in the car rental industry, you also have to set up your own business right to be successful.
Check out this step-by-step guide on how you can do just that...
In a hurry?
You can always simply test out the car rental industry by trying a platform like FetchTruck, where you can rent out your truck to others for profit. This is a painless way to see if this is something you'd be interested in pursuing long-term!
1. Determine Which Vehicle Rental Type to Launch for Your Business
Before diving head first to starting a car rental business, think about which type of vehicle rental business to establish. There are several different types of business model, including:
Independent
One significant advantage of going independent is that you own the company. You're solely responsible for decision-making and can implement what you think is best for your car rental services business.
An independent car rental company typically has a smaller fleet of vehicles than its bigger counterparts, but the required upfront capital can still be huge.
Also, you're competing with much larger rental companies and top-rated franchises in the car rental industry. This can be a challenge with this type of car rental model when finding customers, especially in the beginning.
Dealership
You can partner with a car dealership and arrange to provide car rental services to their customers whose vehicles are out for repair. This doesn't require a big fleet of vehicles, but your market is limited.
If you want to launch your own dealership, see our guide to 1,101 car dealership name ideas here!
Franchise
With a car rental franchise, you buy the rights to operate a car rental business under the franchisor's existing rental business brand name. This has distinct advantages and disadvantages.
In terms of benefits, it's the easiest and quickest way to get started. Plus, you get a recognizable brand name that customers already trust. When you buy into an existing business in this way, you get the benefits of a well-established brand and business model.
However, the initial franchise fee you have to pay can be hefty with this car rental business model. You may even pay ongoing marketing fees and royalties to continue operating as a franchise.
2. Identify Your Target Market
Tens of thousands of car rental businesses operate in the U.S. alone, and each one exists to serve specific markets.
Car rental market segments can be divided into business travelers, leisure travelers, those looking for a luxury car rental service, renters needing a vehicle for functional purposes, renters for special occasions, classic car rentals, large families with children, and families with no car or just one car, or even people looking to hire classic and exotic cars.
Determine which of these segments of rental vehicles you'd like to serve. This way, you can focus your marketing efforts on your target customer.
Also, keep in mind that different people choose car rental companies based on the following:
Location of the car rental business.
Availability of a specific type of vehicle.
Price.
Insurance coverage.
Add-on services such as prepaid fuel, child seats, GPS, ski racks, winter tires, snow chains, satellite radio, toll passes, and Wi-Fi hotspots.
So you never run out of customers even in an economic downturn, make sure also to identify second- and third-tier customers.
3. Analyze the Competition
A successful car rental business not only focuses on the needs of its customers but also analyzes competitors to identify ways to improve its strategy.
Competitor analysis is a market research process that enables you to determine your standing in the marketplace versus your competitors. The data and insights gathered from looking at other car rental companies can be used to offer additional perks and improve existing services.
To analyze the competition, the first step is to identify who they are. These can be direct competitors (businesses that sell similar services to yours) and indirect competitors (businesses that satisfy a similar customer need, such as a taxi service).
Next, perform a SWOT analysis to gauge your competitors' strengths, weaknesses, opportunities, and threats. The diagram below lists questions to ask to help you understand the health of their businesses and identify their vulnerabilities to inform your own business strategy.
4. Set Up Your Business
Any "how to start a car rental business" guide is incomplete without details on how to set up a new business correctly. Formalizing your own car rental business involves several steps for small business owners.
Decide on a Business Name
Your car rental business name will stay with you for a long time, so you must pick the right one. Some tips to follow:
Follow state guidelines for naming a business. For example, you can't use trademarked names.
Avoid names that are too similar to competitors'.
Make sure your business name is easy to pronounce and spell.
Make it memorable. Choose one consistent with what you want your brand to be known for.
For more inspiration, see our article on 951 car rental business name ideas!
Develop a Business Plan
A car rental business plan is a written document that outlines your company's goals and objectives and how you plan to achieve them. It serves as a roadmap for running your rental car business.
Some tips to keep in mind when writing your car rental business plan:
Know your competitors.
Understand your target market.
Don't make unfounded claims and empty promises. Only include financial projections and estimates you're sure about.
Be realistic with available time and resources.
Explain why your idea works.
Discuss how investors will be paid.
Sum up the entire business plan with an Executive Summary.
Choose a Business Structure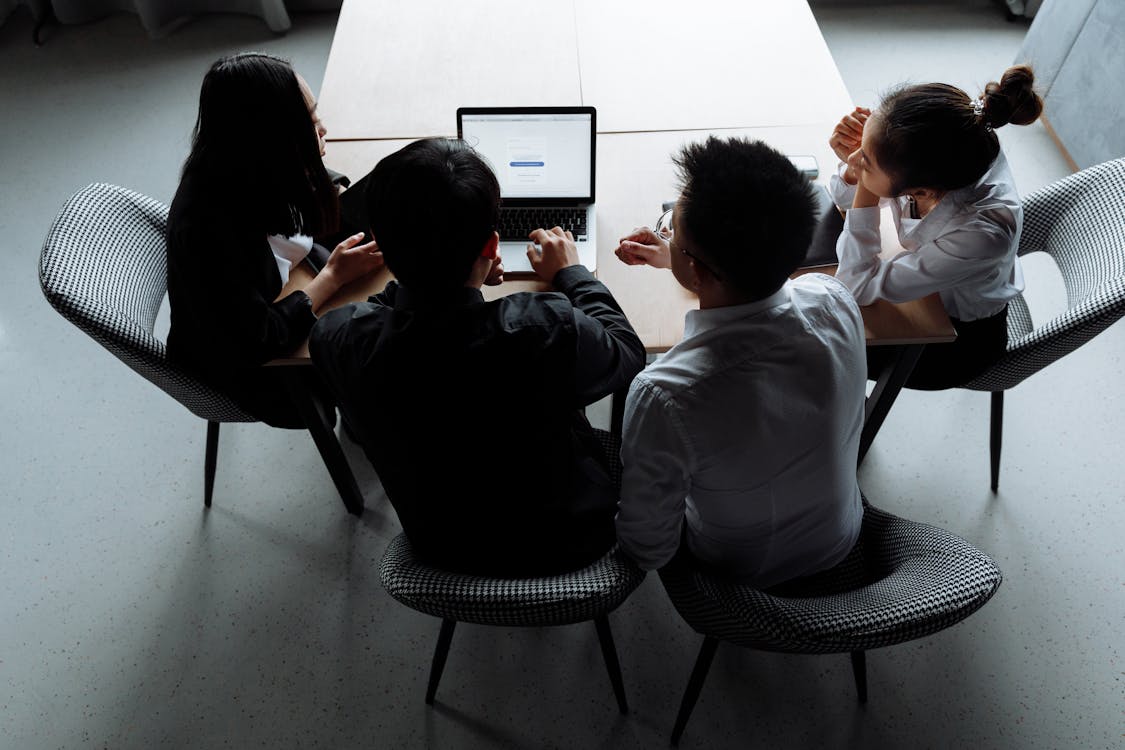 The legal business entity type you choose when you start a car rental business can impact how much you pay in taxes and your liability, among other things.
Business entities can be any of the following:
Sole proprietorship - Gives you complete control over your existing car rental business. When you register as a sole proprietor, you don't create a separate business entity. This means you are personally liable for the business's debts and obligations.
Partnership - Owned by two or more individuals. There are two types of partnerships: a general partnership (the partners share everything equally) and a limited partnership (only one partner controls the operations).
Corporation - A legal business entity that's separate from its owners. Shareholders aren't personally liable for the company's debts and obligations.
Limited liability company (LLC) - Combines the benefits of corporations and partnerships. The business doesn't get taxed, and profits and losses pass to owners. Owners aren't personally responsible for an LLC's liabilities. If you need help forming an LLC, Northwest can get you started at $39.
Make sure to discuss business structures with a business attorney before deciding. Choosing the wrong business structure may result in business dissolution and tax consequences, so it's important to take advice from suitably qualified business professionals.
Find a Location for Your Business
Where your car rental business is located can contribute significantly to its success. Also, remember that how much you pay in taxes varies from state to state. The same is valid for vehicle licensing, so your business location is pretty important.
When choosing a location to start a car rental business, consider the following:
Proximity to other business establishments - For example, you might want to secure a business headquarters near hotels, airports, and other areas with a lot of foot traffic.
Flexible lease - Get an extended lease as you expand your rental car business.
Property size and condition - When scouting locations, ask yourself, "Can the property accommodate your fleet of vehicles?" Also, the property shouldn't require any major repairs or renovations.
Open a Business Bank Account
You must keep your personal and business finances separate for your car rental business. This means making it a point to open a business bank account.
There are several advantages to keeping your business accounts separate from your personal assets:
Professional image - You want investors and customers to take your car rental business seriously. Asking them to write a check in your name for a business transaction may come off as an amateur.
Tax reasons - Separating business from personal finances will help you keep an accurate record of business expenses. Some business expenses can be written off to save on taxes.
Business credit - A good business credit is necessary to obtain the working capital required to grow your car rental company through business loans. But if you cannot provide an accurate record of your business income to banking agencies, it will be much more difficult to build business credit.
Secure Your Business Finances
Your startup costs will depend on how many cars you want to run, but car rental businesses need funds to operate. Financing can come in various forms, including:
Your own money - Again, when establishing your own car rental business, remember to separate business and personal finances to keep your records in order.
Bank loans - Consider obtaining a business auto loan to establish your business credit.
Government grants - Find suitable government grants to apply for.
Crowdfunding - Get help from family, friends, and other stakeholders.
Get Insurance
Most states require car owners to procure car insurance. In states where it's not a requirement, drivers must demonstrate that they can afford the cost of an accident.
There are different types of car insurance, including:
Collision insurance - Covers damages to your car from accidents.
Comprehensive insurance - Covers non-collision-related damages to your car, such as theft or fire.
Property damage liability - Helps you pay for repairs if you hit another person's vehicle.
Bodily injury liability - Covers the costs of injuries for any passenger in the other car. These costs include medical expenses, loss of income, legal fees, and funeral costs in case of death.
You'll also need business insurance for your car rental business, which can be another significant expense. You'll need, at the very least, general liability and comprehensive commercial auto for fleet insurance. And if you own or lease a location, property insurance is another must for your car rental business.
5. Create a Website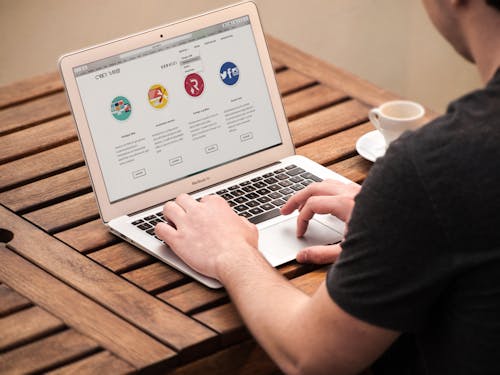 Having a business website in this day and age is no longer a nice to have but a necessity for any independent small business. A website comes with a host of benefits:
Makes your car rental business look professional and increases credibility.
Helps you attract customers through search engines.
Showcases your car rental business FAQs and a menu of services.
Enables you to perform other types of digital marketing (more on these below).
To build a custom website for your car rental business, follow these steps:
Design a Logo
A logo is a visual image that represents your car rental services business. It combines various components—brand identity, fonts, colors, shapes, and symbols.
A good logo design has these characteristics:
Simple - Simple logos are easier to remember and recognize.
Memorable - A logo that's easy to recall makes consumers more likely to connect to your brand.
Relevant - A good logo is relevant to your car rental business's market.
Timeless - The best logos remain relevant even years down the line.
Versatile - You should be able to use your logo on various media types.
If you'd rather not DIY your logo for your car rental business, here are some of the best places to get your logo designed.
Decide on a Platform
Your website is pretty much your virtual storefront for your successful car rental business. It showcases your services, accepts reservations, and processes payments. Because of the many things a website can do for your car rental business, it has to stand on solid ground.
This means that your website platform should be top-notch.
Two of the content management system (CMS) platforms we recommend that you check out are WordPress and Webflow (see our full Webflow review here).
WordPress is a no-code CMS with tons of plugins you can use to make your website more powerful. Webflow, on the other hand, provides a wide range of templates for the non-techy business owner.
Read our comprehensive WordPress vs. Webflow comparison to learn more.
If you choose to go with WordPress, Iridium is a WordPress hosting service worth considering.
Choose a Site Theme
Now that you've decided on a website platform for your car rental business, you'll need a site theme next.
A theme combines various elements—color palettes, typography, backgrounds, headers and footers, and page layouts—to establish your website's overall look and feel.
Themes exist, so you don't have to build a website from scratch. They're customizable, too. This means you can make your website for your car rental business look however you want it to.
To choose the best website theme for your rental car company website, look for the following features:
Design - Choose a theme design that supports your goals. For example, for your car rental website, you want one that allows customers to make reservations, quickly and safely send payments, provide feedback, and has an FAQ section.
Compatibility with plugins - Plugins bring extra functionality to your website, so you want a theme without any compatibility issues with plugins.
Loading speed - Choose a theme that loads within 2-3 seconds. If it loads longer than that, visitors are likely to click away.
Responsive design - The theme should look good on all types of devices, especially mobile devices.
Astra and Kadence are excellent theme choices if you build your website on WordPress. Astra provides hundreds of starter templates, while Kadence makes website styling easy using Kadence blocks.
For a more in-depth review of the two, read our Astra vs. Kadence comparison.
6. Secure Your Fleet of Vehicles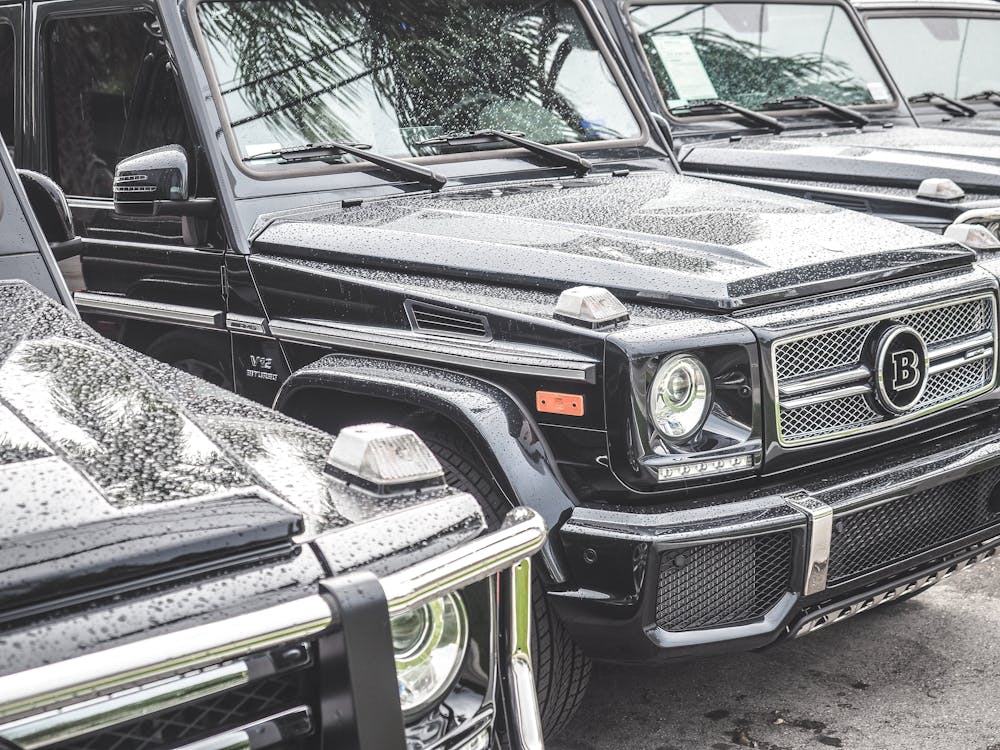 Your car rental business needs a car fleet to operate. The two primary ways to procure vehicles are to either purchase them or lease them.
Purchasing is the more costly of the two options for car rental businesses for obvious reasons. You'll need to make sure you take into account the cost of your business auto loan when setting your prices to ensure you get your car rental business profitable. You can buy cars from:
Car dealers - Remember to only go to a car lot if you already know what to buy and its worth (and if you happen to be a salesperson - be sure to check out our guide to car dealer SEO). If you're taking out a loan, put a down payment of at least 20%. This way, you get reasonable interest rates. Also, don't purchase add-ons like gap insurance or extended warranties.
Other consumers - Visit buy-and-sell sites to connect with local car sellers. You'll likely be buying used cars, so be sure to arm yourself with the right knowledge to get the best bang for your buck.
Auction - If you can afford to buy an entire fleet of cars, an auction that sells cars in bulk can help you save a lot.
If you decide to lease cars, you can partner with local car dealerships that will allow you to rent out the vehicles you lease. Individual car owners who lease out their cars on commission are also a good option as a way to get into the car rental industry.
7. Craft Rental Agreement Contract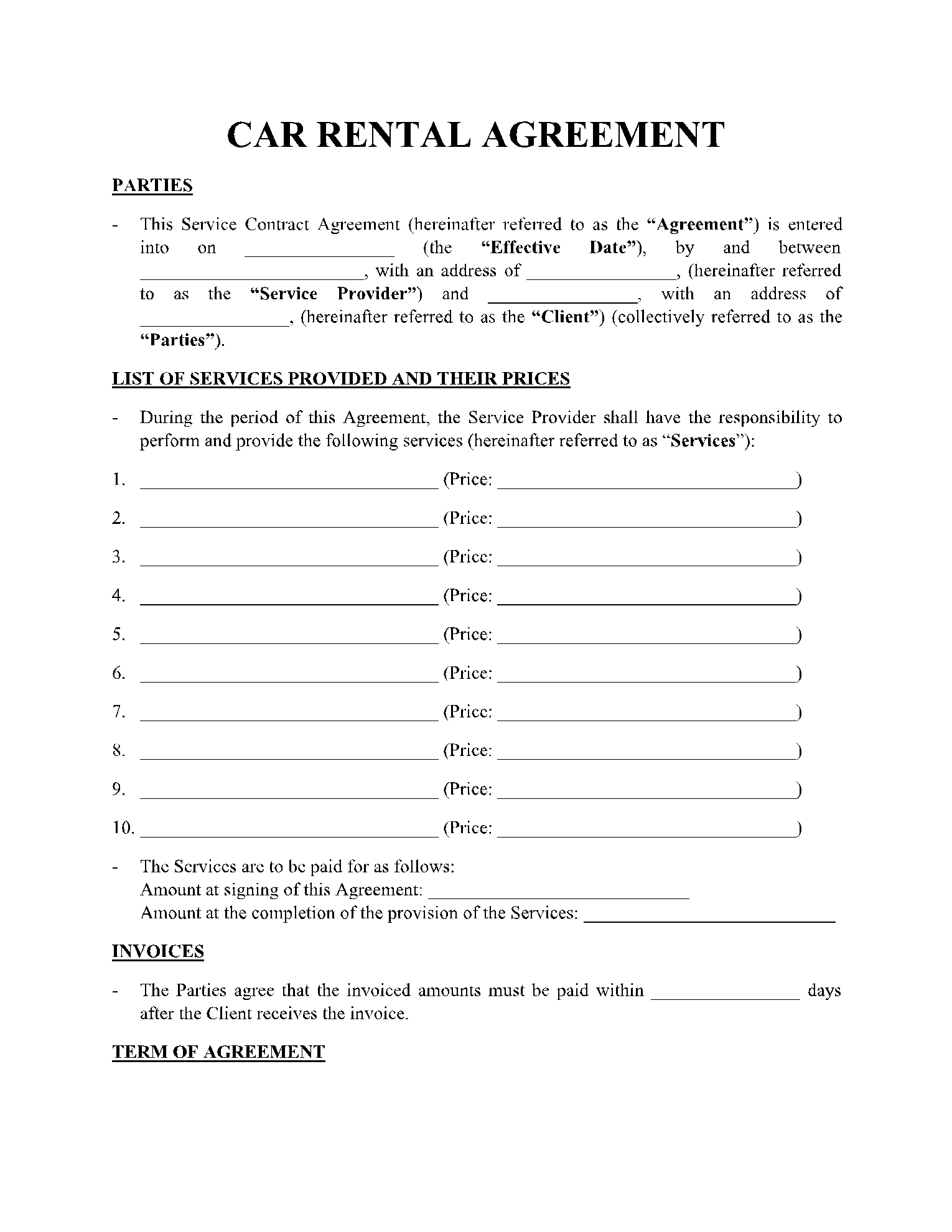 A car rental contract is a document outlining the terms and conditions surrounding the rental of a vehicle. It's a legally binding contract between a customer and your rental car service. Customers sign the rental contract before you hand over a vehicle for them to use.
Your car rental contract should include the following information:
Details of the car being rented.
The rental terms include how long the renter can use the car and whether the duration can be extended.
Mileage limitations and the respective charges for exceeding them.
Rental fees are to be borne by the customer—generally, base fees plus fuel charges.
Safety amount or security deposit.
Insurance amount to be paid by the renter.
Jurisdiction and venue in case of any dispute.
8. Market Your Business
Marketing is letting your target customers know you're open for business. And because almost everyone is online these days, the fastest and easiest way to connect with them is through online marketing.
The following are tried-and-tested online marketing tactics you can implement immediately: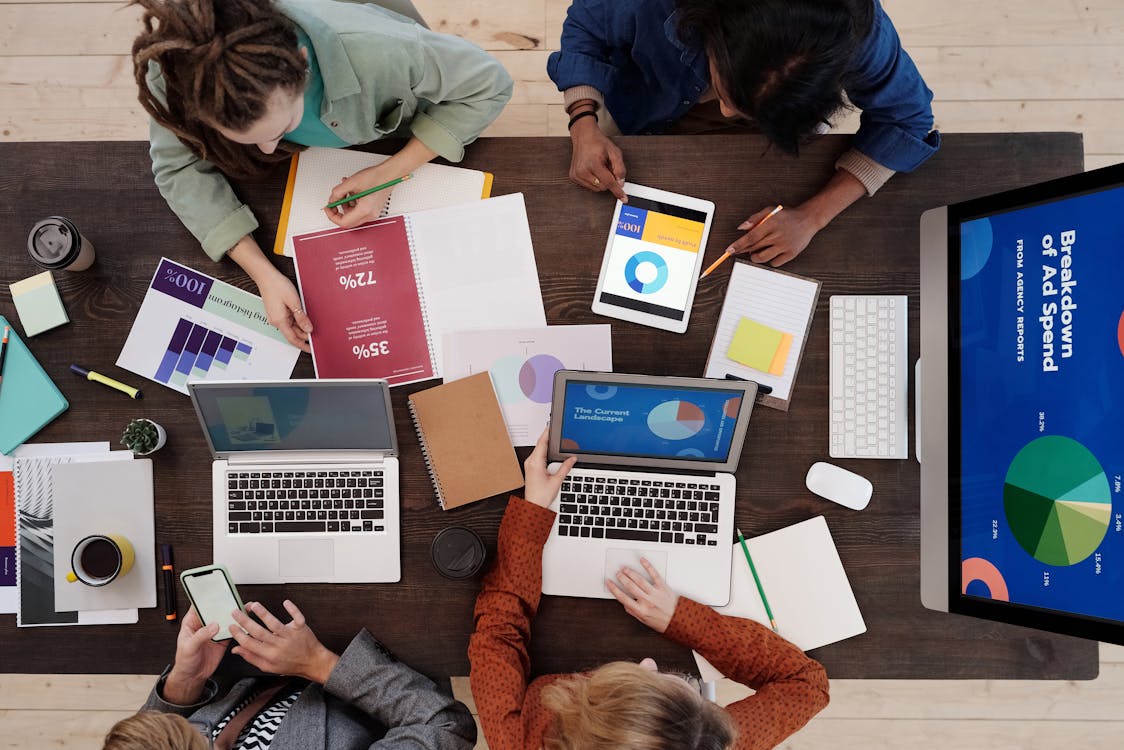 Paid Ads
Any advertisement you pay for is a paid ad, and paid advertisements can come in the form of Google ads and social media ads. There are other paid ads (display ads, remarketing ads, native ads, etc.), but these two are the most common.
Some tips to keep in mind when running Google ads and social media ads:
Google Ads - Google ads are pay-per-click (PPC) ads in which the advertiser pays per impression (CPM) or clicks on an ad. Ads posted via the Google Ads platform appear in search results and across other Google channels. These include YouTube, Blogger, and the Google Display Network. Remember to keep your ads relevant and your ad landing page optimized for conversion when running Google ads.
Social media ads - These are the sponsored ads you see in your social media feed. To drive better leads with your social media ads, start by targeting the right people. Next, make sure you're advertising on the platforms your target customers frequent.
Social Media
Social media marketing leverages social media networks like Facebook, Instagram, LinkedIn, and Twitter to reach your target audience, so you'll want to have an online presence with different social media accounts to find and retain customers.
There's no one way to do social media marketing, but here are some great tips to keep in mind:
Thoroughly research your audience - If you're not reaching the right audience, you're wasting time and money. Ask questions such as: Who are my customers? Where do they work? Which places do they frequent online? Do they already know that my car rental business exists? What types of content do they expect from vehicle rental businesses to prove that my services are worth their hard-earned money?
Audit your performance - Know which campaigns are performing well and which are not by conducting regular social media audits. Identify your top-performing content and analyze why it's successful. This way, you can create more of the same type.
Schedule your content - Look into social media platforms like Later, Hootsuite, Buffer, and Sprout Social. They don't just schedule posts; they provide reports and analytics, too.
SEO
Search engine optimization is optimizing your content with keywords your target customers use when searching for your services via search engines. This requires extensive keyword research.
The goal is to increase your search engine visibility, which, in turn, can bring more leads to your website. You can nurture these leads with email marketing (more on this below) until they become repeat, loyal customers.
However, SEO can be tricky. One false move and your site can get penalized. That's the last thing you want to happen because it can take months—even years—to recover from a penalty.
To keep that from happening, it's a good idea to learn the ins and outs of SEO through courses like the Authority Site System. It's the complete beginner's guide to learning SEO.
Also, you'll need tools to implement SEO effectively. One reliable SEO platform we recommend that you check out is Semrush. It has 50+ tools to help you grow your audience faster through SEO.
Email Marketing
Email marketing is the use of email to send subscribers informative and promotional messages about your car rental business. It's an inbound marketing strategy in which potential customers come to you instead of the other way around.
To start marketing via email, you'll first need an email list.
An email list is a collection of email contact details your car rental company gathers about site visitors and customers. People who provide their email addresses agree to receive updates and promotional messages regarding your products or services.
When building your list:
Choose a reliable email service provider - You'll need email marketing software to build a list. It's an application that allows you to plan, implement, and track your email marketing campaigns. When deciding which one to get from the many available choices, look at factors such as ease of use, features, integrations, and pricing.
Use lead magnets - People should want to subscribe to your list. In this case, lead magnets are your best friend. A lead magnet is a valuable resource you offer to visitors in exchange for their email details. It can be an ebook, whitepaper, or downloadable worksheet.
Segment your list - List segmentation is breaking down your list into smaller segments. You can send more targeted, personalized messages to your subscribers. Criteria for segmentation can include geography, age, gender, organization type, booking frequency, and so on.
Making Your Car Rental Business Profitable
These days, starting a car rental business—or any small business, for that matter—isn't easy.
As you have seen in this step-by-step "how to start a car rental business" guide, the road can get long and bumpy.
But with the proper knowledge and patience, you'll be renting out your first vehicle in no time.
And if you want to simply dip your toes into the car rental industry to see if this could be the right fit for you, AND have a truck, then you should definitely check out FetchTruck. It's a contactless platform for renting out your truck to verified renters. And it's incredibly easy to get started. Try it today.
Want to learn step-by-step how I built my Niche Site Empire up to a full-time income?
Yes! I Love to Learn
Learn How I Built My Niche Site Empire to a Full-time Income
How to Pick the Right Keywords at the START, and avoid the losers
How to Scale and Outsource 90% of the Work, Allowing Your Empire to GROW Without You
How to Build a Site That Gets REAL TRAFFIC FROM GOOGLE (every. single. day.)
Subscribe to the Niche Pursuits Newsletter delivered with value 3X per week