How To Know If Someone Blocked You On Twitter (X): Step-By-Step Guide
When you buy something through one of the links on our site, we may earn an affiliate commission.
Curious about how to know if someone blocked you on Twitter (now called X)?
Twitter is the perfect platform for expressing your thoughts and opinions. But it can also become toxic if you're not careful about who you follow.
Luckily, finding out if someone has blocked you on Twitter is much easier than on other social media platforms.
Here's a detailed guide on how to know whether someone has blocked you on Twitter.
6 Signs You've Been Blocked on Twitter
Twitter packs a bunch of built-in privacy features—including the option to block other accounts. When you block someone on Twitter, the platform doesn't send a notification to that person. It's a clever safety measure to prevent unwanted harassment, but it can also make it challenging to determine if you have landed on the block list.
Fortunately, there are some indicators to help you figure out if you've been blocked on Twitter. Here are a few key signs to watch for:
You no longer see their Tweets or Retweets on your feed.
You stop receiving notifications about their activities.
You can't view their likes, comments, or replies.
You are unable to send them direct messages (DMs).
If you spot any of the above signs, chances are that a specific user has blocked you. However, there are a few obvious ways to confirm your block status on Twitter. Let's take a look at them below.
How to Check Who Blocked You on Twitter
Unlike Facebook or Instagram, figuring out if you're blocked on Twitter is quite straightforward. It's also a particularly valuable feature for businesses trying to gauge how well their content resonates with their target audience.
Here are some of the effective ways to check who blocked you on Twitter, whether it's an individual or multiple users.
1. Enter Their Twitter Profile URL
Twitter keeps things very transparent regarding users who have blocked you. Their profile will appear in your search results and DMs, but Twitter won't let you engage with them in any way. Here's how to identify if a person has blocked you on Twitter: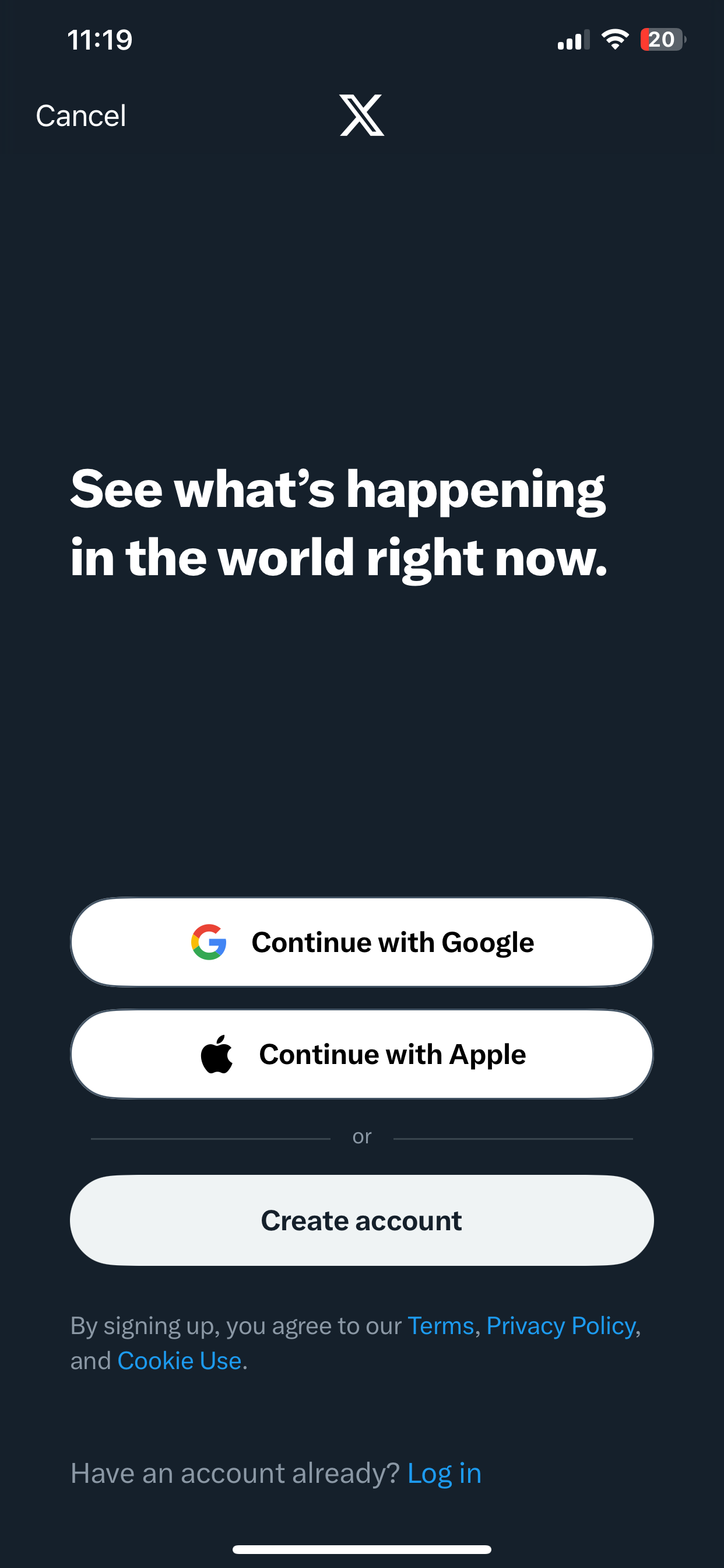 1. Login to Twitter from your website or mobile app.
2. Open your DMs and click on a chat.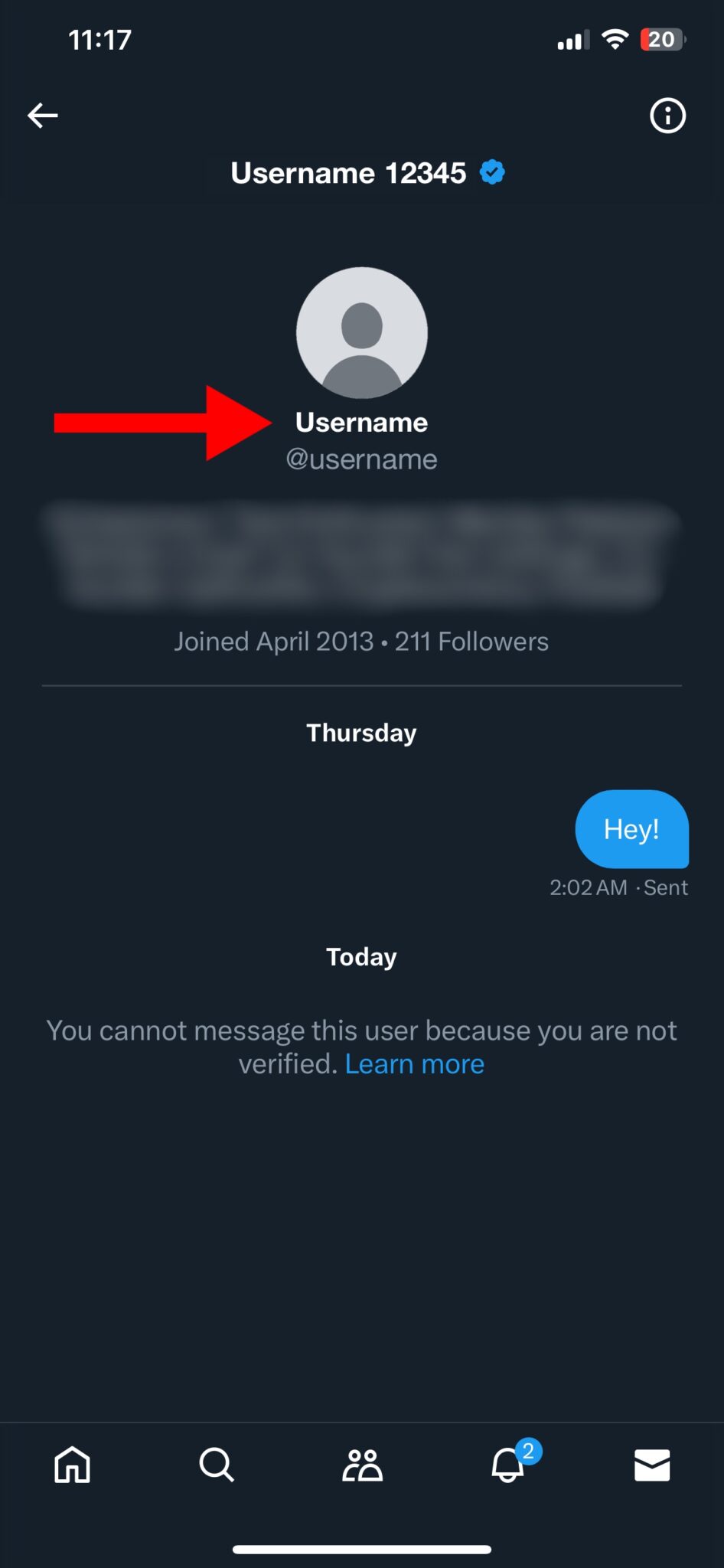 3. Tap their username to get redirected to their profile.
If that specific user has blocked you, their Twitter profile page will look like this: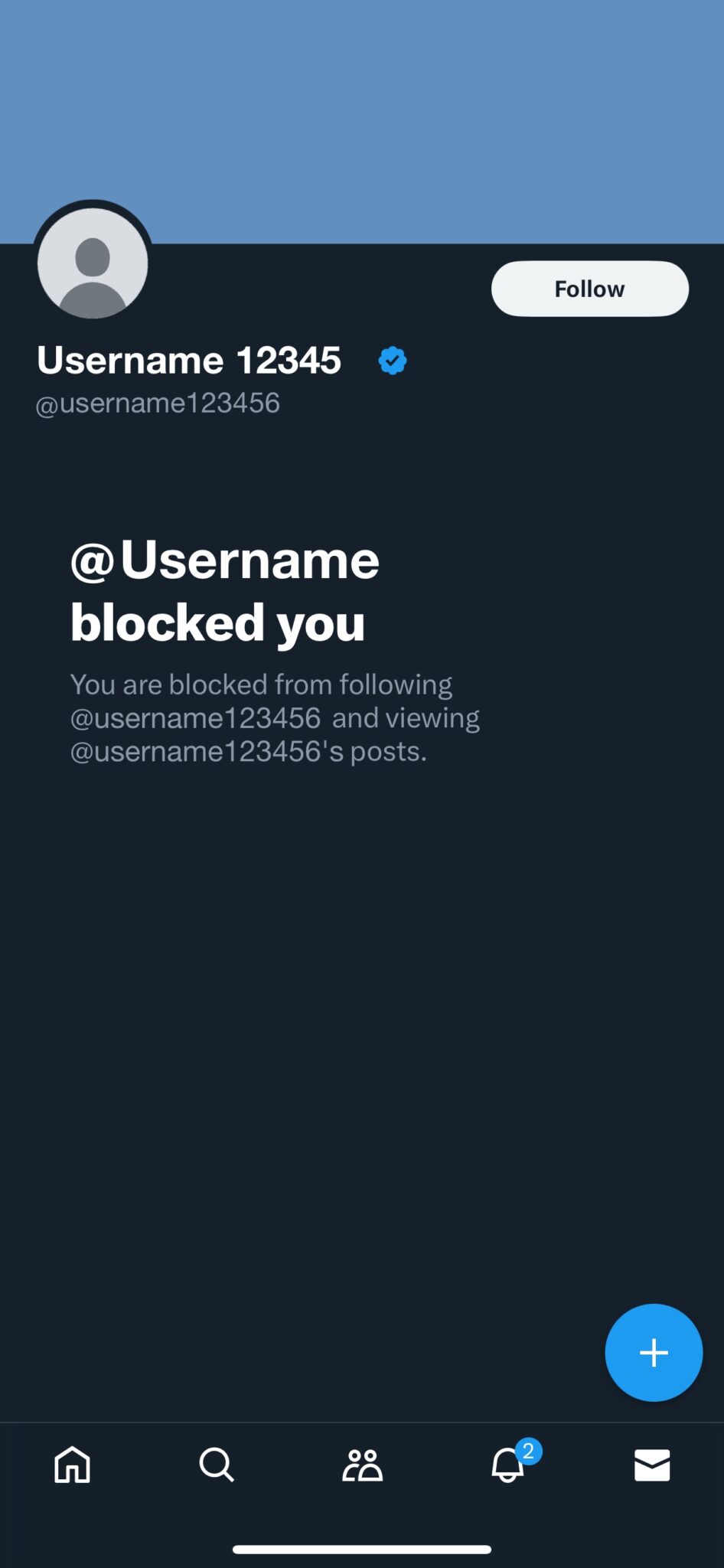 On the contrary, if you have never interacted with that user before or their profile is private, the process is slightly different. You will have to dig up their account using Google search manually. Here's how it works:
1. Go to Google.com and type the following keyword in search Twitter + @username.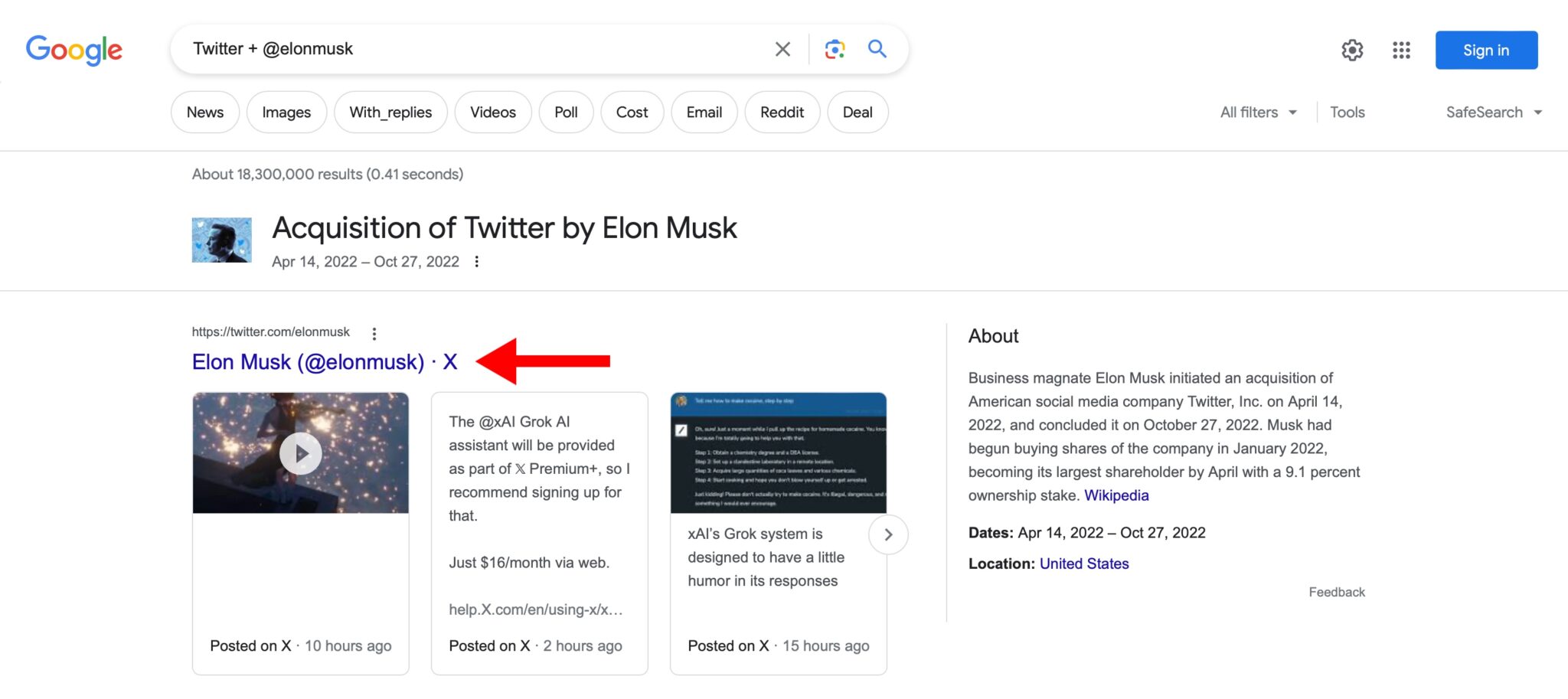 2. Hit enter and click on the profile you suspect has blocked you.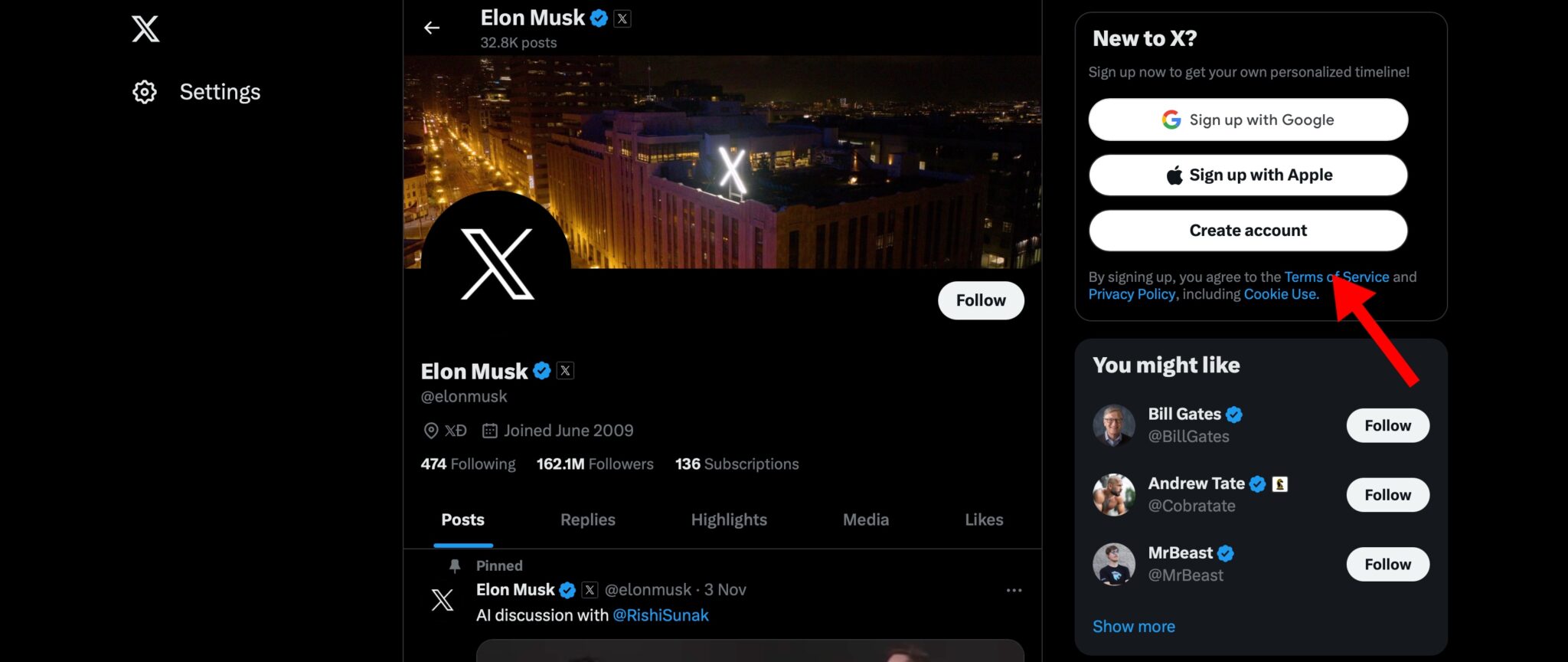 3. Login to your Twitter account.
After following the above steps and logging in, you will be able to ascertain whether you've been blocked or not.
2. Search for Their Profile Using a Mutual Follower
Using Google to find out who blocked you on Twitter works great in most scenarios. However, this method has one major limitation: not all Twitter accounts are public. Moreover, if a user has blocked you from a specific tweet, it becomes nearly impossible to see.
In this situation, the best solution is to approach a mutual follower (preferably a friend) and use their account to access the blocker's profile. Just open the Twitter app, enter their username in the search bar, and check out the account.
If the mutual follower can still view their profile, or you come across a tweet that was hidden from you, it's a strong indication that the person has blocked you. However, if the suspected blocker doesn't appear on your mutual friend's app, it could mean two things: either you have both been blocked, or the person in question has deactivated their Twitter account.
Repeated violations of Twitter's rules can lead to a temporary or permanent deactivation of your profile. If you're struggling with the same problem, check out our guide on How To Recover A Suspended Twitter Account: 6 Proven Methods.
3. Use a Twitter Analytics Tool
For influencers or public figures, being aware of your block list is incredibly helpful in assessing your content's impact on people. However, when you're followed by several thousand users, manually tracking each account becomes a daunting task.
In such situations, a third-party app like Blolook can be invaluable in analyzing the total number of accounts that have blocked you. Using Blolook is also quite simple—just log in to their platform with your Twitter account and let their algorithm handle the rest.
Here's a step-by-step tutorial:
1. Go to https://blolook.osa-p.net and click the Log in with Twitter button.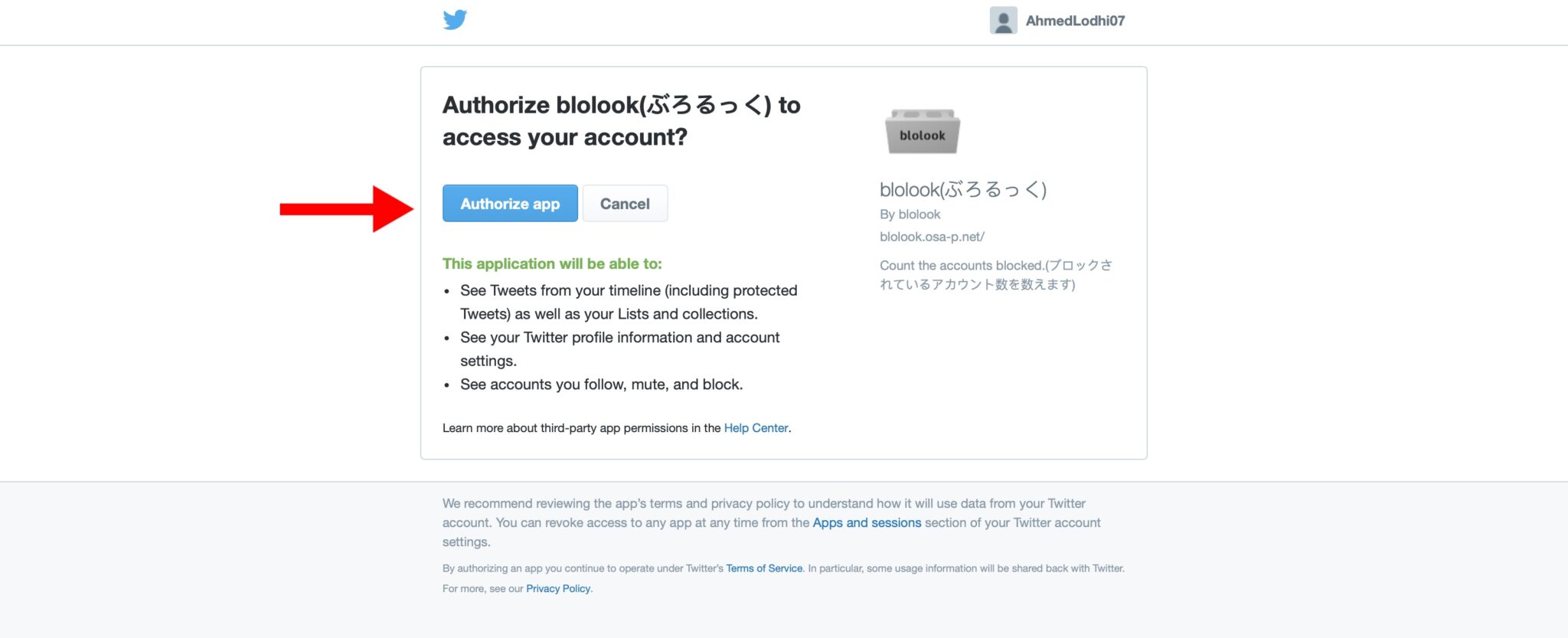 2. Press the Authorize app button and wait as you're redirected back to Blolook.
4. Scroll down to see your blocking stats.
Blolooks gives you a counter for Accounts Blocking You and Accounts You Have Blocked. You can also view a chart for both metrics to see how many Twitter users have blocked you over time.
While Blolook doesn't give you a list of names, it can deliver a precise count of users who have blocked your profile. This can help you keep track of your engagement and adjust your content strategy to maximize reach and appeal.
Types & Limitations of Twitter Block
Twitter blocks can be divided into two main categories: hard block and soft block. The classic hard block takes a follower out of your list and prevents them from sending you a direct message (DM) or peeking at your activities on the app.
A soft block, on the other hand, is a much sneakier move. It has the same effects but does not make it apparent that someone has blocked you. This happens when someone hits you with a block and promptly unblocks you. With this technique, you're both removed from each other's follower list. However, you retain the ability to see the soft blocker's profile.
So, why might someone opt for a soft block? The simple answer is a lack of interest in your content. They're looking to cleanse their Twitter feed of your updates, and it's a subtle hint that they want to maintain some distance. The smart move here is to respect their privacy and avoid the urge to flood them with friend requests.
Conclusion
Landing in someone's Twitter block list can be an unpleasant surprise for many users. Fortunately, Twitter's algorithm has made it easier than ever to identify individuals who have blocked you. With the tips provided in our article, we hope that you can contribute towards making Twitter a healthier, more engaging platform for all.
If you want to monetize your Twitter account and generate some side income, learn How To Make Money On Twitter Using 13 Simple Strategies.
Or, if you want to explore other microblogging platforms to scale your venture, explore our list of 9 Best Twitter Alternatives For Growing Your Audience And Online Presence.
Happy tweeting!
Want to learn step-by-step how I built my Niche Site Empire up to a full-time income?
Yes! I Love to Learn
Learn How I Built My Niche Site Empire to a Full-time Income
How to Pick the Right Keywords at the START, and avoid the losers
How to Scale and Outsource 90% of the Work, Allowing Your Empire to GROW Without You
How to Build a Site That Gets REAL TRAFFIC FROM GOOGLE (every. single. day.)
Subscribe to the Niche Pursuits Newsletter delivered with value 3X per week