GrooveFunnels Review: Is It The Best Funnel Builder Around?
Creating high-converting fully automated funnels for your business is no easy task, but it's possibly one of the most powerful things you can do to generate sales. Thankfully, there are loads of great funnel builders to choose from, each with their own benefits, and in this Groovefunnels review, we will look at the new kid on the block.
GrooveFunnels is part of Groove.cm: a new tool on the market that makes funnel creation super simple—and, dare we say it… fun!?
In this in-depth review, we'll take a look at how GrooveFunnels works, and see if it is the best sales funnel builder out there. Spoiler alert: We think it might be! Read on to find out why.
GrooveFunnels offers a completely free lifetime access plan with no credit card details required. Try it here risk-free!
---
---
GrooveFunnels Review
Ease of Use -

100

Stability -

90

Customer Service -

95

Price -

95
Summary
GrooveFunnels is undoubtably one of the all-in-one digital marketing tools around. Not only is it incredibly easy to use, but it also offers excellent value for money, with all of the tools you need to run a successful online business included in the package.
Pros
Easy to use
Sell both digital and physical products
Creating funnels is made simple
Includes free hosting
All in one platform
The all-in-one nature means that everything is in one place
Support is given to help you sell more products
Integrates with a number of other tools
Cons
Can seem daunting to those new to using this type of tool
Some users report that it can be buggy at times
What is GrooveFunnels?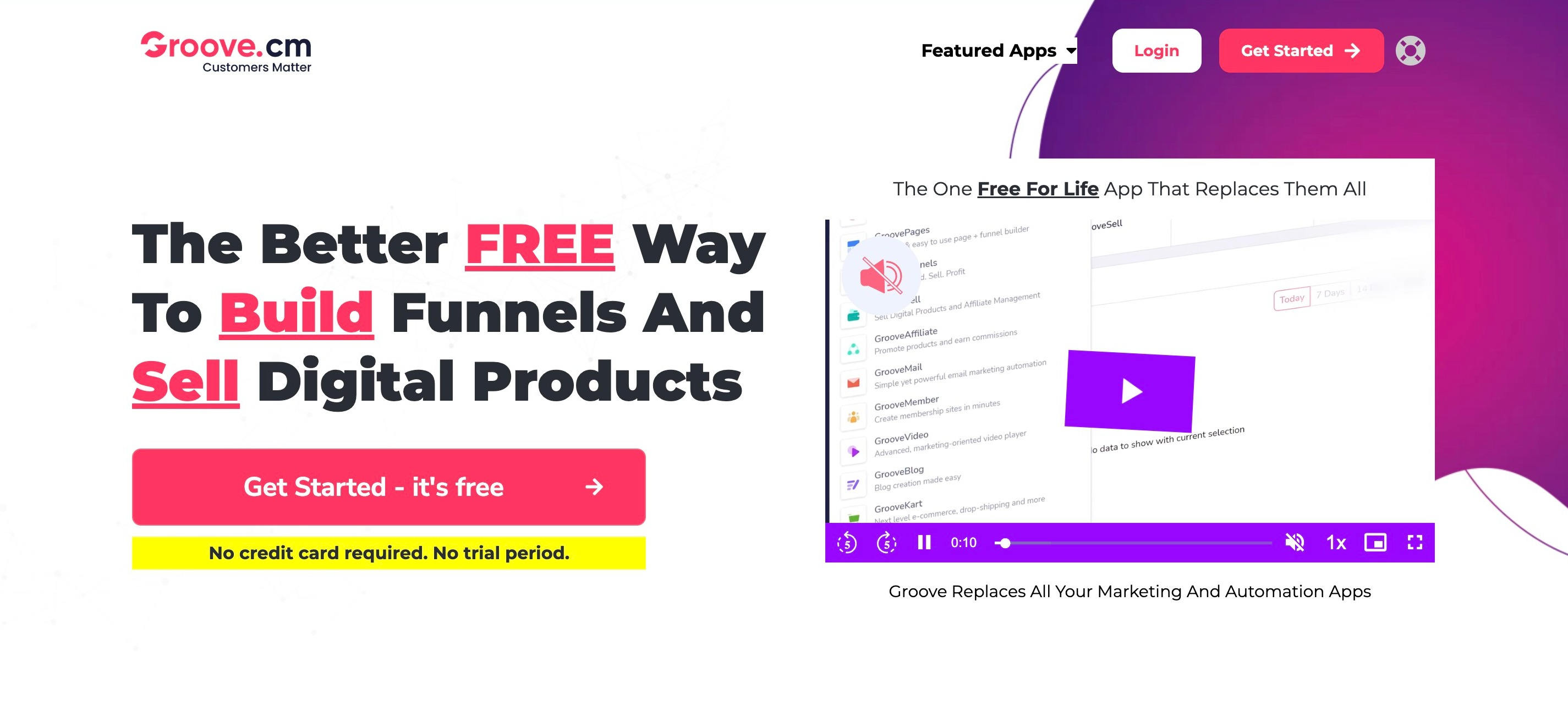 GrooveFunnels is one of the core features of Groove.cm, a suite of essential online marketing tools that provides users with everything they need to build and manage their online businesses in one place.
It's one of the newest software tools in the digital marketing space, but that shouldn't put you off. It's most likely an advantage since they have learned from those who have trodden the path before them.
GrooveFunnels comes complete with a range of built-in features, and you also get access to other membership features, including GroovePages, GrooveMail, and GrooveSell.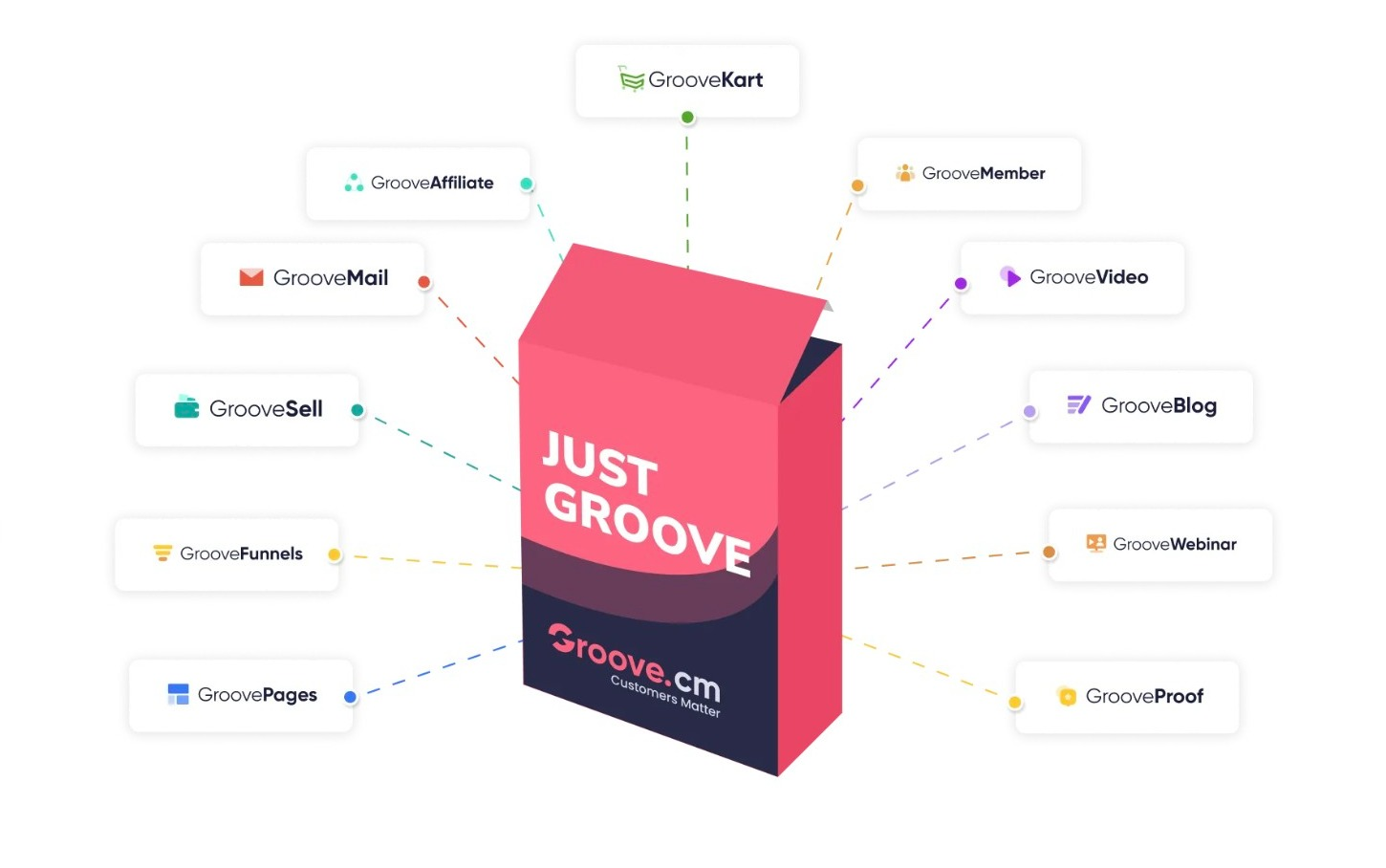 The software offers different package options, which means that whatever you're looking for and whatever your budget is there will be something to suit you.
GrooveFunnels can help you build a complete online sales system by using sales funnels, designing websites, creating pages, and even setting up a blog for your online business.
As well as creating the platforms that customers can use to access your products, it also helps when you market and sell digital products.
It does this by using powerful sales funnels and marketing automation features that contact customers at exactly the right moment. It even handles the checkout process to ensure everything runs as smoothly as possible.
In short, GrooveFunnels is a full suite of tools that any business owner can use to market and sell physical and digital products of all shapes and sizes.
Who Created GrooveFunnels?
GrooveFunnels falls under the GrooveDigitial umbrella, created by Mike Filsaime, who is still the company's CEO. He has a strong online marketing and software development background and is an established author. Mike has been behind the launch of several successful SaaS businesses, including Kartra, WebinarJam, PayDotCom, and more, most of which he has since sold, enabling him to focus his energy on the GrooveDigital empire.
GrooveFunnels Review: Main Features
One of the best things about GrooveFunnels is the wide range of features that are included for a set monthly fee.
As you might expect from a platform that offers digital marketing solutions, marketing automation, and email options, you can use plenty of features to grow your online business.
The main features are:
Sales Funnel Builder - GrooveFunnels includes all the tools you need that to funnel customers through your website to create sales
Memberships and Courses - Create and manage membership sites and online courses that people can subscribe to.
Sales - Get support in selling digital services and products in your own online store
Marketing Automation - Create an automated email sequence to nurture your customers toward a sale
Affiliates - Scale your business by offering affiliate opportunities to fans of your products. You will also be automatically enrolled in the GrooveFunnels affiliate program.
Added Extras - Use GrooveFunnels for creating things like blogs and even hosting videos related to your product offering.
Membership to GrooveFunnels gives you full access to a range of add-on tools, including GrooveProof, GrooveKart, GrooveCalendar, and GrooveSurvey. These are all designed to help with your sales and marketing.
Funnel Building
GrooveFunnels makes building high-converting sales funnels easier than ever before. It guides you through setting up your sales funnels, which helps to gently guide your customers in the direction that you want.
And because it all works using templates and a drag-and-drop editor, you don't need to be a software developer to build effective funnels.
To get started, you can simply choose from one pre-designed funnel template. From here, you can add your own content, branding, videos, and other media you want to include.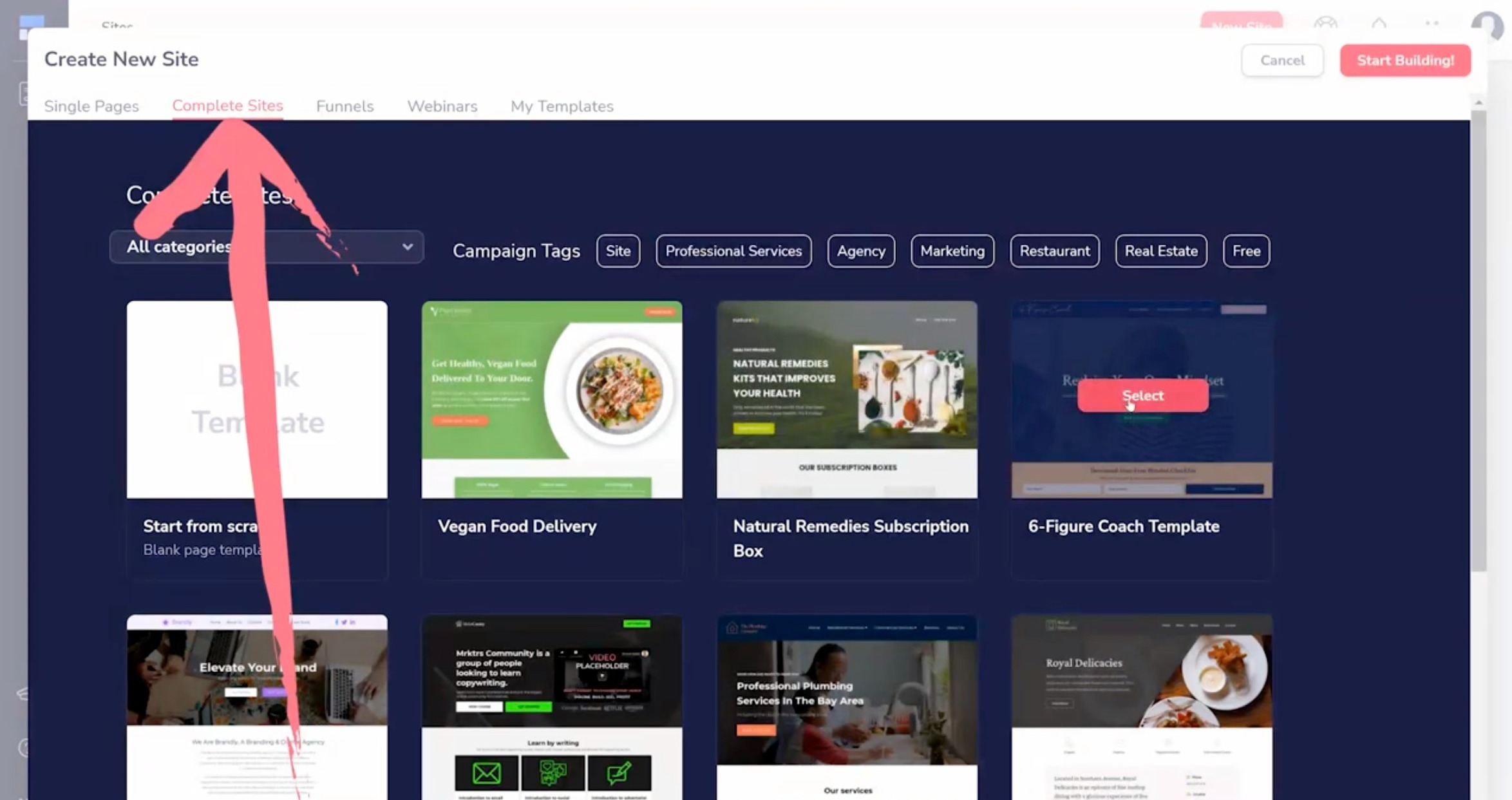 Several aspects can go into helping ensure your sales funnels are successful and GrooveFunnels helps with all elements including:
Beautifully designed, high-converting funnel templates
One-click up-sells
Down-sells and order bumps
Managing your domains
Getting the most out of your social media
Ensuring that the checkout process is as smooth as possible for any potential customers
GrooveFunnels also includes a built-in CRM, so you won't need to integrate with any other tools. This means you can run your entire online business from one place.
Membership Sites and Courses
If you're interested in creating an online course or other membership sites, then GrooveFunnels comes with a range of features that can help this run smoothly.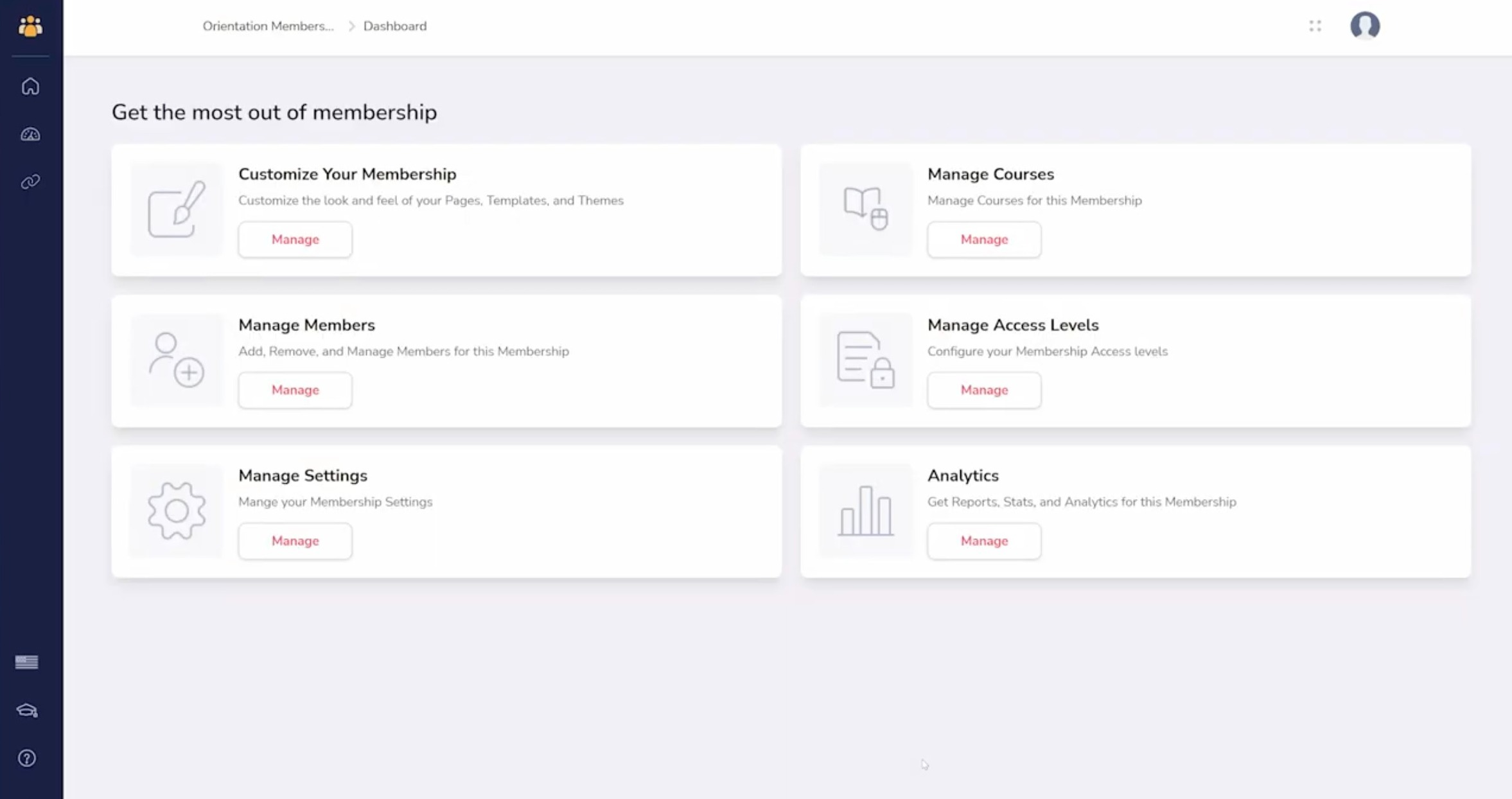 After all, it is all well and good putting together information for people to learn but the course content must be both engaging and easy to digest. GrooveMember enables you to include things like surveys and quizzes throughout the course to help keep things interesting.
GrooveMember, which you'll get as part of your GrooveFunnels membership allows you to set up areas on your website to host your online courses and even have areas that only members can enter.
The page builder within GrooveFunnels is pretty much click-and-edit. This makes it easy for you to take one of their successful templates and tailor this to our own product needs, including setting your own branding colors.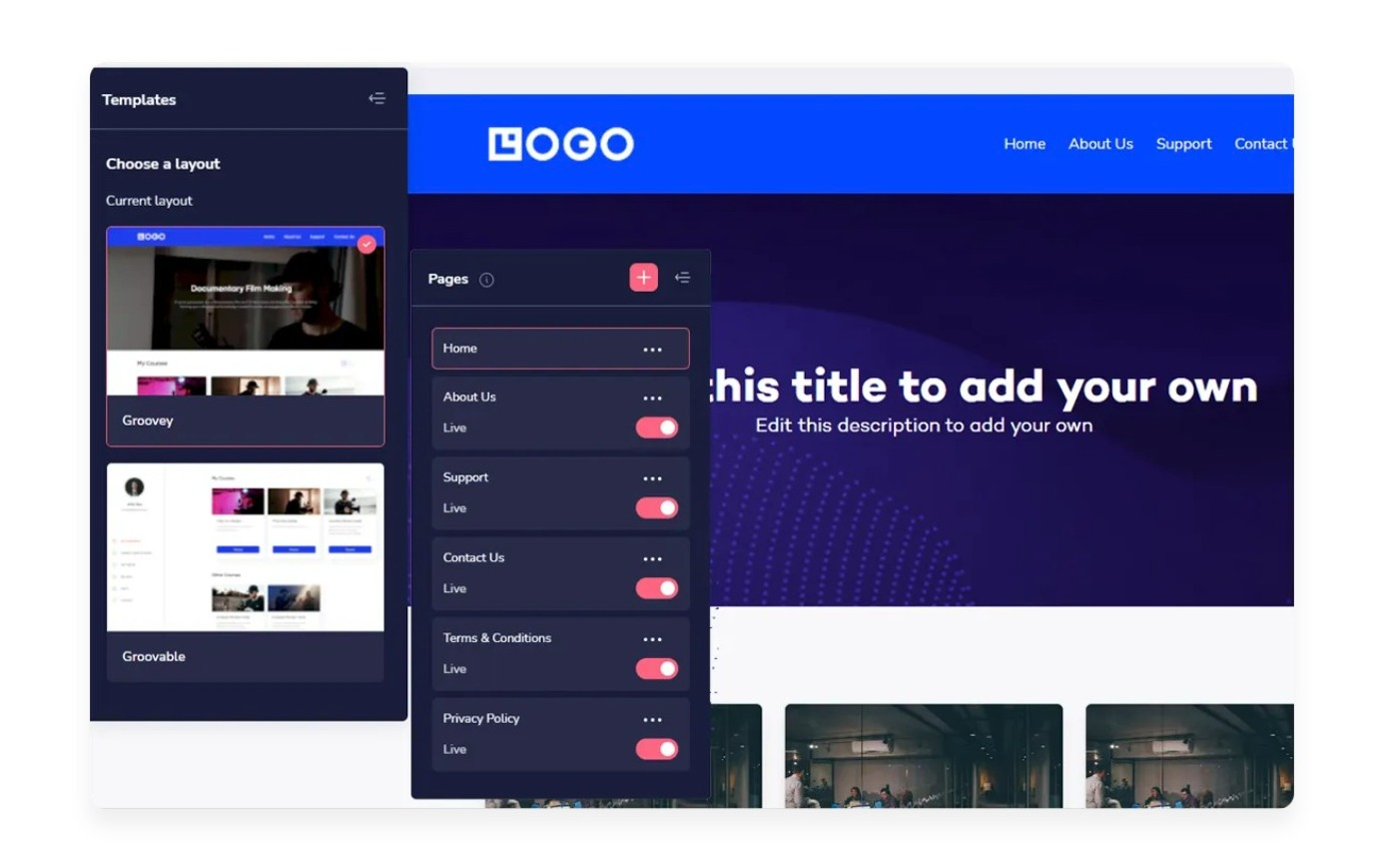 You can also set up the course with various modules, chapters, and lessons so that your course is easy to follow. Students can easily loop back to any course areas they want to revisit.
Selling Digital Products, Physical Products, and Services
Selling products and services may feel as easy as simply having a product or service that you think people will be interested in, but that's not the case.
After all, how will people know that your products exist if you don't make any effort to market your products?
The idea behind GrooveFunnels is that you have everything you need in one place.
And because everything works seamlessly together, you can be confident that your funnels and marketing campaigns will all work smoothly.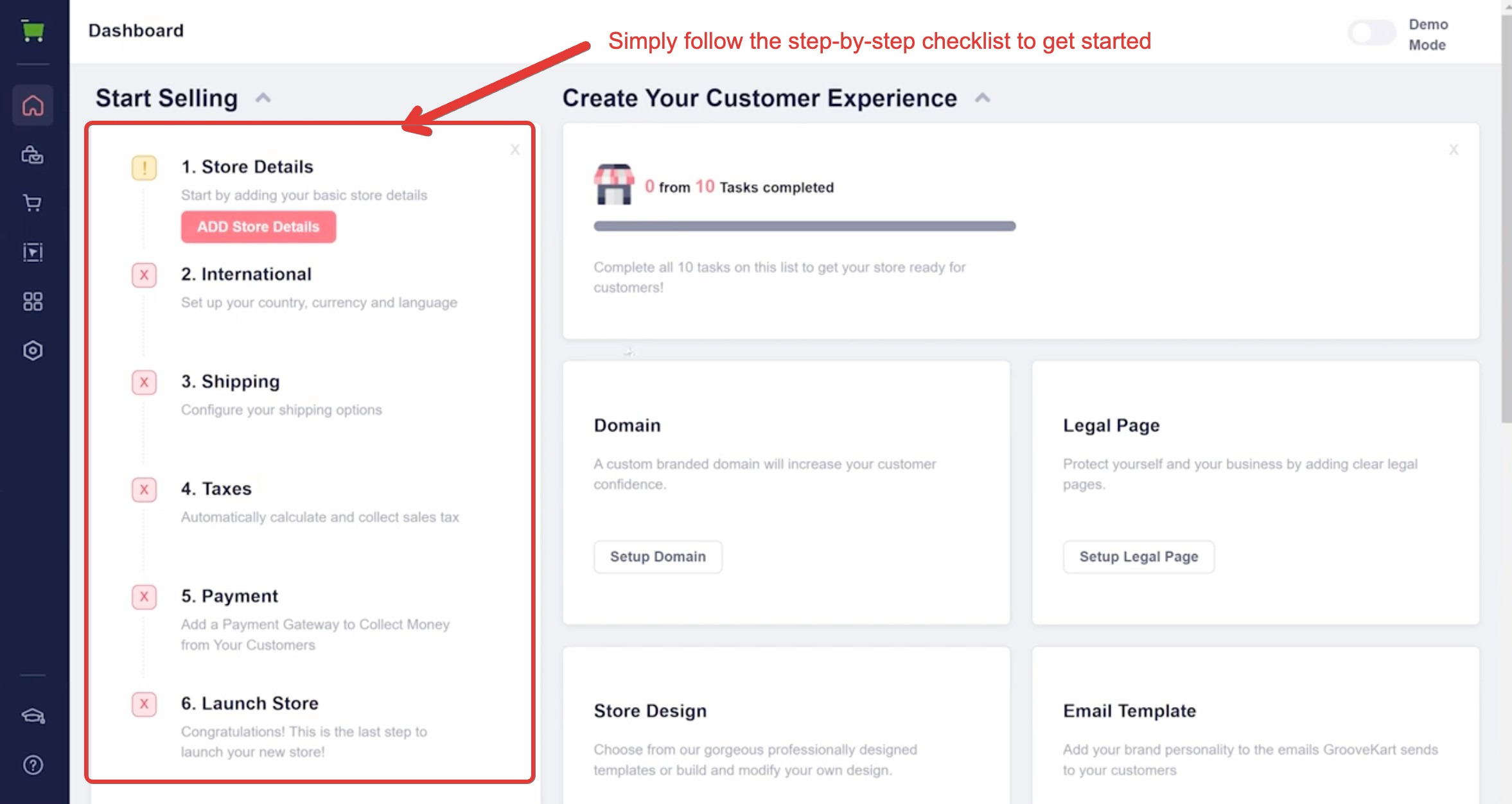 With GrooveSell, you can sell unlimited digital products and services, as well as physical products.
You also have the option to create products with partners. This useful feature allows profits to be split automatically as sales are made.
You can even create your own Groovefunnels affiliate program for your products to help boost sales—but we'll dive a little deeper into that shortly.
GrooveSell includes hints and tips to help with external marketing and social media. It also includes guides on how to create eye-catching landing pages and even the type of messages you should be sending potential customers to entice them to complete their purchase.
On top of all of this, it has plenty of additional features to help with things like getting your pages indexed on Google and how to improve your SEO.
All of which are great for ensuring that you're as visible and accessible to potential customers as possible.
Groovefunnels Review: Email Marketing & Automation

You'll get access to GrooveMail as part of your GrooveFunnels membership. GrooveMail is a powerful email marketing and marketing automation suite designed to help business owners stay in touch with their customers and generate repeat sales.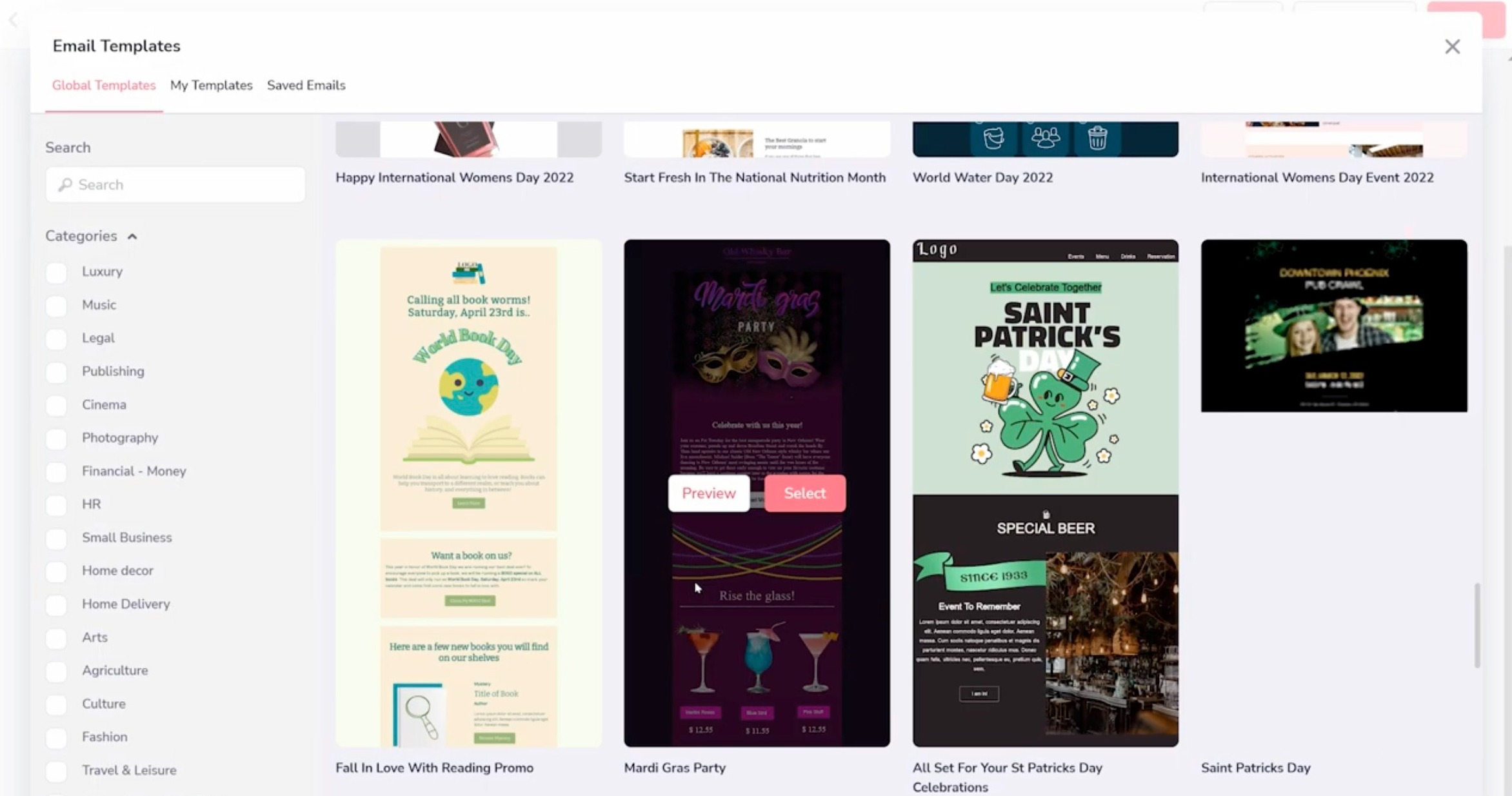 This tool is more than just an email autoresponder. It also has advanced CRM features, which allow you to trigger email sequences based on customer behavior.
You can automatically send:
eCommerce emails (transactional emails and abandoned cart emails)
Follow up emails
Sales emails
Newsletters
You can even tag your subscribers based on their location, or actions they have taken. This enables you to send highly targeted emails that will increase your conversion rate.
One of the best features is setting up emails based on customer behaviors to be sent at certain times.
For example, you can send them an offer if they haven't ordered from you in a while. You could also contact them if they have left items in their shopping basket and left the site without completing the transaction.
This tool can also be used to set up easy-to-use contact forms for people to be able to get in touch with you. You can use the GrooveMail software to manage all of this and see who needs to be contacted and when. Although much of this can be automated too!
GrooveFunnels also enables you to set up a range of emails (using the handy templates they provide) to ensure that customers are contacted at key points throughout their order journey.
This helps to keep customers happy and means that they are much more likely to return as repeat customers.
Affiliate Management
Offering your own affiliate program for your product is a great way to scale your business without taking on any extra risk.
Affiliates are only paid once a sale has been made, making it easy to spread the word about your products without any upfront advertising costs.
GrooveAffiliates is a built-in affiliate management platform that makes setting up an affiliate program super easy.
You can set your own commission rates, and even have different rates for different people and/or products.
Commissions for joint venture products are automatically calculated too, so you won't need to worry about working out how much you owe each person.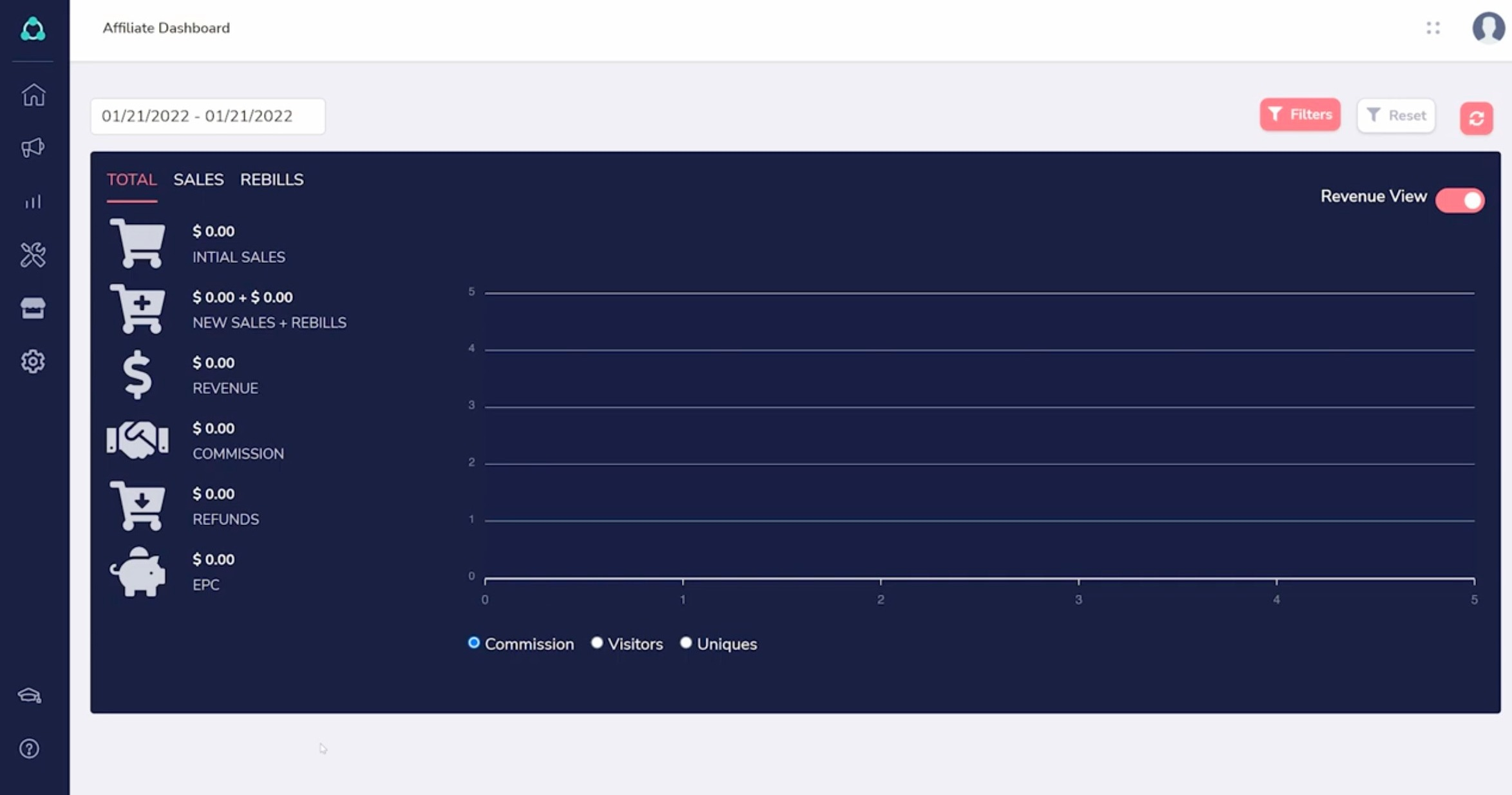 The affiliate area is extensive, and affiliates can easily access any creative assets or promotional tools you create for them and a unique affiliate link for each product.
Leaderboards are created automatically too, enabling you to see exactly how your affiliates perform—perfect for when you want to run competitions and incentives!
The affiliate area also gives you automatic access to the GrooveFunnels affiliate program. This allows you to recommend GrooveFunnels to others and receive a commission if they purchase.
Video Hosting
GrooveVideo is a built-in video hosting tool that allows you to easily use video to engage with your audience, members, or students.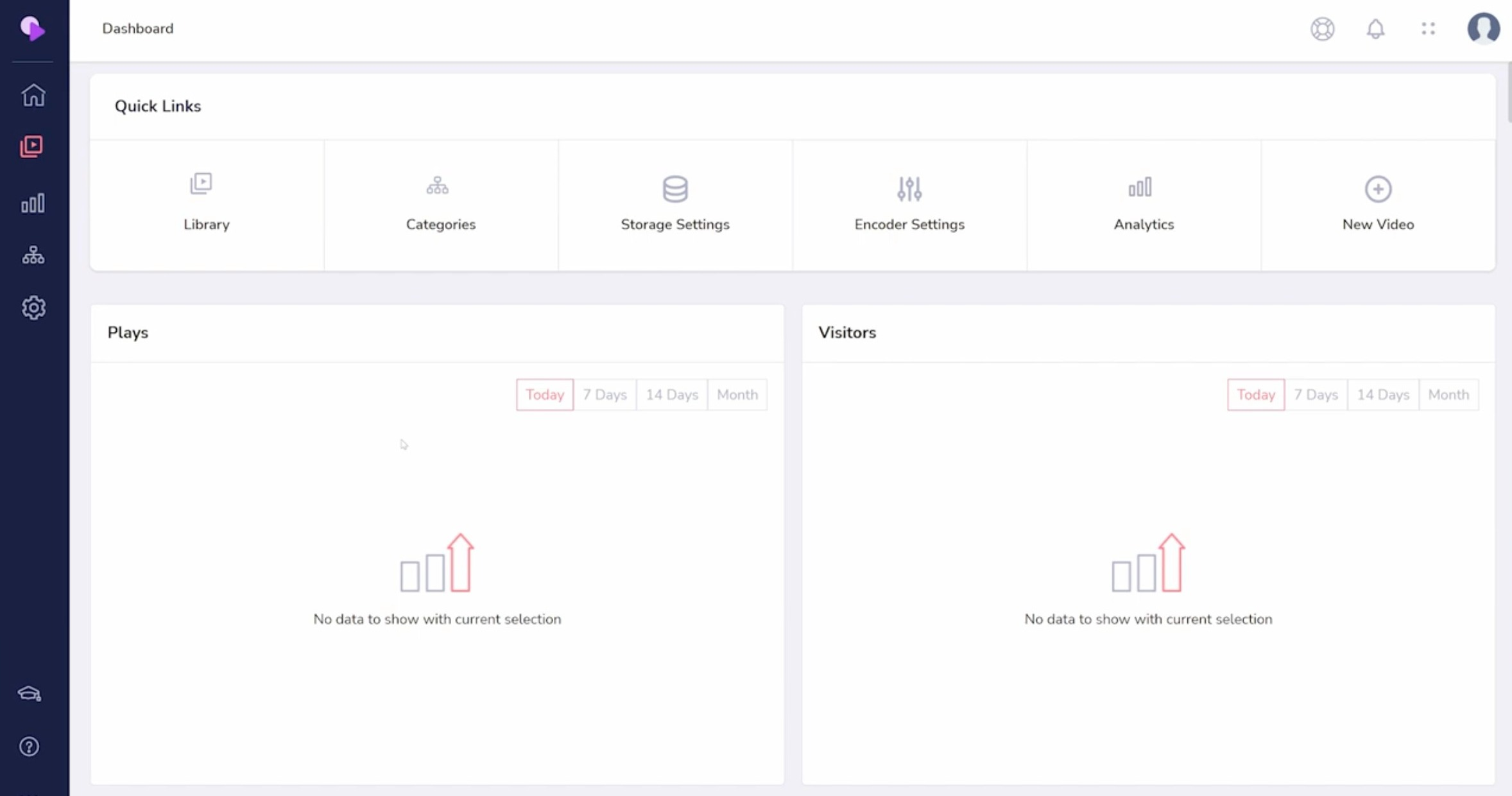 Having built-in video hosting means you won't need to worry about integrating with third-party video tools—although you can still easily link to YouTube or Vimeo if you need to.
It isn't just the hosting of videos that the platform will help with. It also helps you with:
Adding text overlays and banners to your videos
Including clickable call-to-action buttons
Categorizing your video library to keep everything organized
Powerful analytics. See what's working, and what isn't.
You can also place opt-in forms in your videos. This means that viewers have to share their details with you before they can access the rest of your content - great for email marketing list building!
You can then link in with the automated marketing emails you have also set up with GrooveFunnels.
Blogging
There are many benefits to having a blog for your business. Not only can publishing useful content on your blog regularly increase your authority in your niche, but it can also boost your SEO.
To make it easy for you, GrooveBlog is a feature that includes everything you need to manage a successful blog for your business.
It includes a range of features to help you get started, including guides on How to Build a Blog From Scratch.
GrooveBlog makes creating engaging blog posts with text, video, and images easy to keep your audience on the page.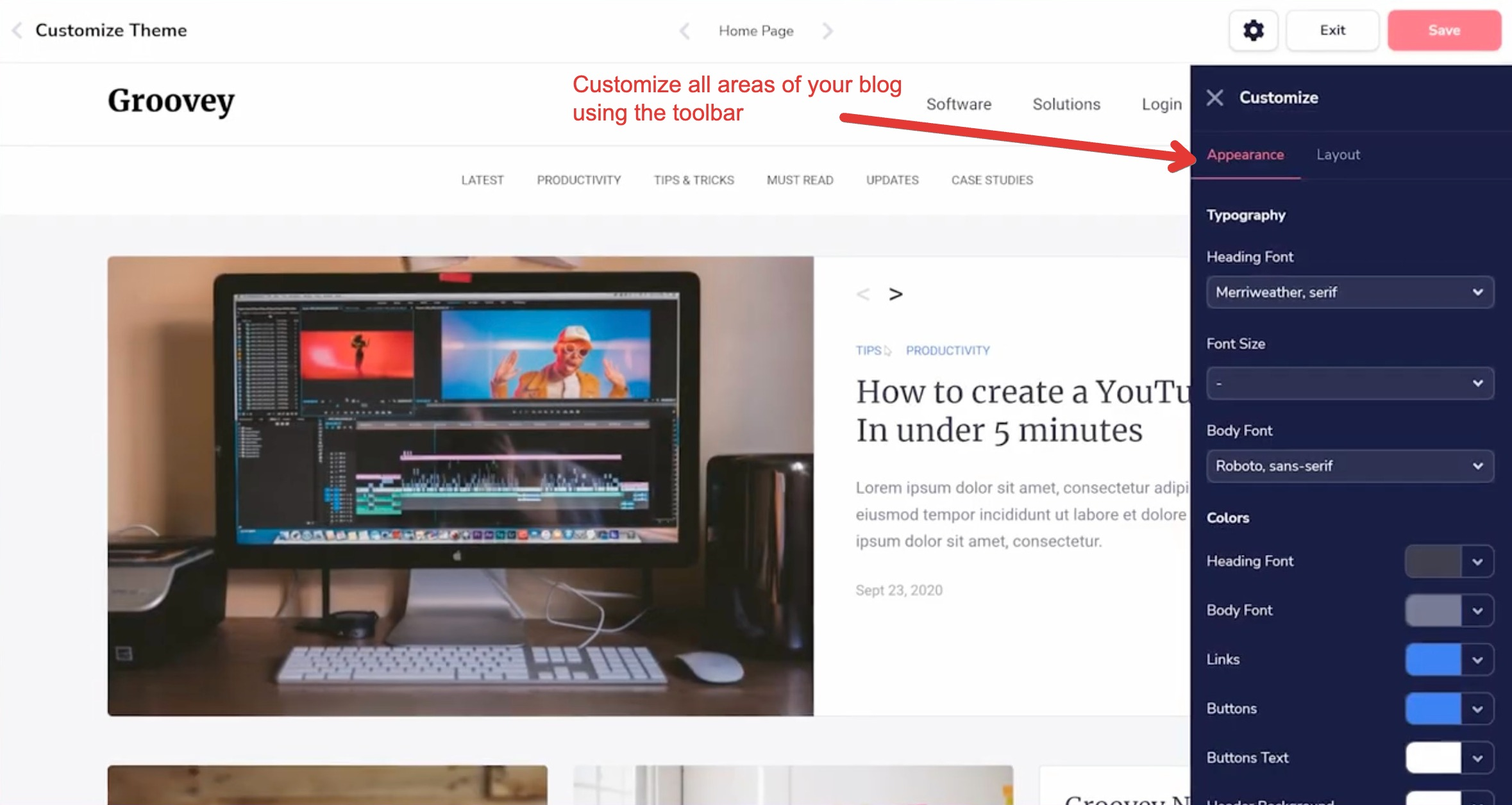 You can easily add tracking links and pixels to your pages to see measure engagement and see what's working.
GrooveFunnels Integrations
While GrooveFunnels is an all-in-one marketing tool, there is no way they can cover absolutely everything, especially when you consider that there are some tools you are likely to use already.
The great news is that you can integrate GrooveFunnels with a range of other apps and social media platforms to help ensure that you get the most out of the software.
You'll find an App Directory that you can make use of to help you when it comes to seeing which apps you can integrate with but popular options include:
Shopify
Facebook Messenger
Stripe
Instagram
MailChimp
You can also use Zapier to integrate your GrooveFunnels account with almost any other software. That being said, most of the tools you need are already included in the package.
GrooveFunnels Review: Is It Easy to Use?
Yes, overall GrooveFunnels is very user-friendly! The main dashboard is easy and intuitive to navigate, with a sleek modern design that's easy on the eyes.
Lots of the dashboard features are operated using 'drag and drop' which makes it really easy to use. Particularly when it comes to tailoring templates and perfecting them for your own branding.
Another thing that GrooveFunnels does well with is providing tutorials and guides on how to use the software. Not only do they have a training and tutorial section on their website (Groove Digital Academy) but their Get Support section is also there to help too!
Every page on their website also has a handy contact button at the bottom so getting in touch with their team to ask any technical questions you may have is made as easy as possible.
GrooveFunnels Pros and Cons
Easy to use
Sell both digital and physical products
Creating funnels is made simple
Includes free hosting
All in one platform
The all-in-one nature means that everything is in one place
Support is given to help you sell more products
Integrates with a number of other tools
Can seem daunting to those new to using this type of tool
Some users report that it can be buggy at times
GrooveFunnels: Pricing
The great news about GrooveFunnels is that there are different packages available, which means that there is something for everyone.
Free Account - GrooveFunnels offers a free package that gives you restricted access to all of the tools that they offer. It's suitable if you only need to be able to add 500 contacts to your email list and only need to send 2,500 emails a month. You do pay fees for transactions (3%) and can host up to 5 videos and 25 pages.
Starter - $99/month (discounted if you pay yearly). This allows you to have up to 5,000 contacts on your email list and send up to 50,000 emails a month. You can operate over 5 custom domains, and host 250 pages, and 50 videos.
Pro - $299/month (discounted if you pay yearly). This allows you to have up to 30,000 contacts and send unlimited emails. You can also use unlimited custom domains and videos.
GrooveFunnels Review Verdict: Worth Your Money?
Yes. If you use the features that GrooveFunnels offers, you can't fail to get value for money out of it. The huge range of features paired with the excellent user experience and value for money makes it one of the best sales funnel software we have come across.
Many people choose to start with the free package to see how they get on with the sales funnel software. This is a great idea if you're starting up and don't yet have lots of email contacts.
However, even once you have subscribed and you're using even a handful of the features that the software offers, you're likely to be getting good value for money out of it.
After all, it has features to help you design and put together a complete online course and market it to the right people and keep in touch with all of your customers along the way.
Combine this with the ability to add blogs, surveys, quizzes, and build up your email marketing list, and it is easy to see that you have a really powerful tool at your fingertips.
The trick is to make sure that you read all of the guides and tutorials. That way, you can take advantage of all of the tools available to you, and grow your online businesses as quickly as possible.
Who is GrooveFunnels Best For?
GrooveFunnels is suitable for anyone selling digital products, physical products, or services online. This includes:
Ecommerce entrepreneurs
Virtual assistants
Freelancers
Digital Marketers
Info products and courses
Online coaches
Consultants
Affiliate marketers
This list is not exhaustive! Almost anyone who wants to reach their customers online can make use GrooveFunnels
One of the great things about GrooveFunnels is that its extensive list of features and its being so easy to use helps make it suitable for both beginners and professionals alike.
With such a vast number of features on offer, it can seem overwhelming at first glance to beginners. However, the tutorials as well as the easy-to-use dashboard, meaning that it's not hard to get to grips with.
Anyone who is looking to build an online course, sell digital or physical products, or need a way to automate their sales process will be able to make use of GrooveFunnels.
---
Best GrooveFunnels Alternatives
If you feel that GrooveFunnels isn't quite right for you then you'll be glad to know that there are some great GrooveFunnels alternatives on the market.
As with any product or service you buy, it's best to research all options open to you.
Read up on what each of these software choices does and compare that to what you and your business need, to ensure that you make the right decisions.
ClickFunnels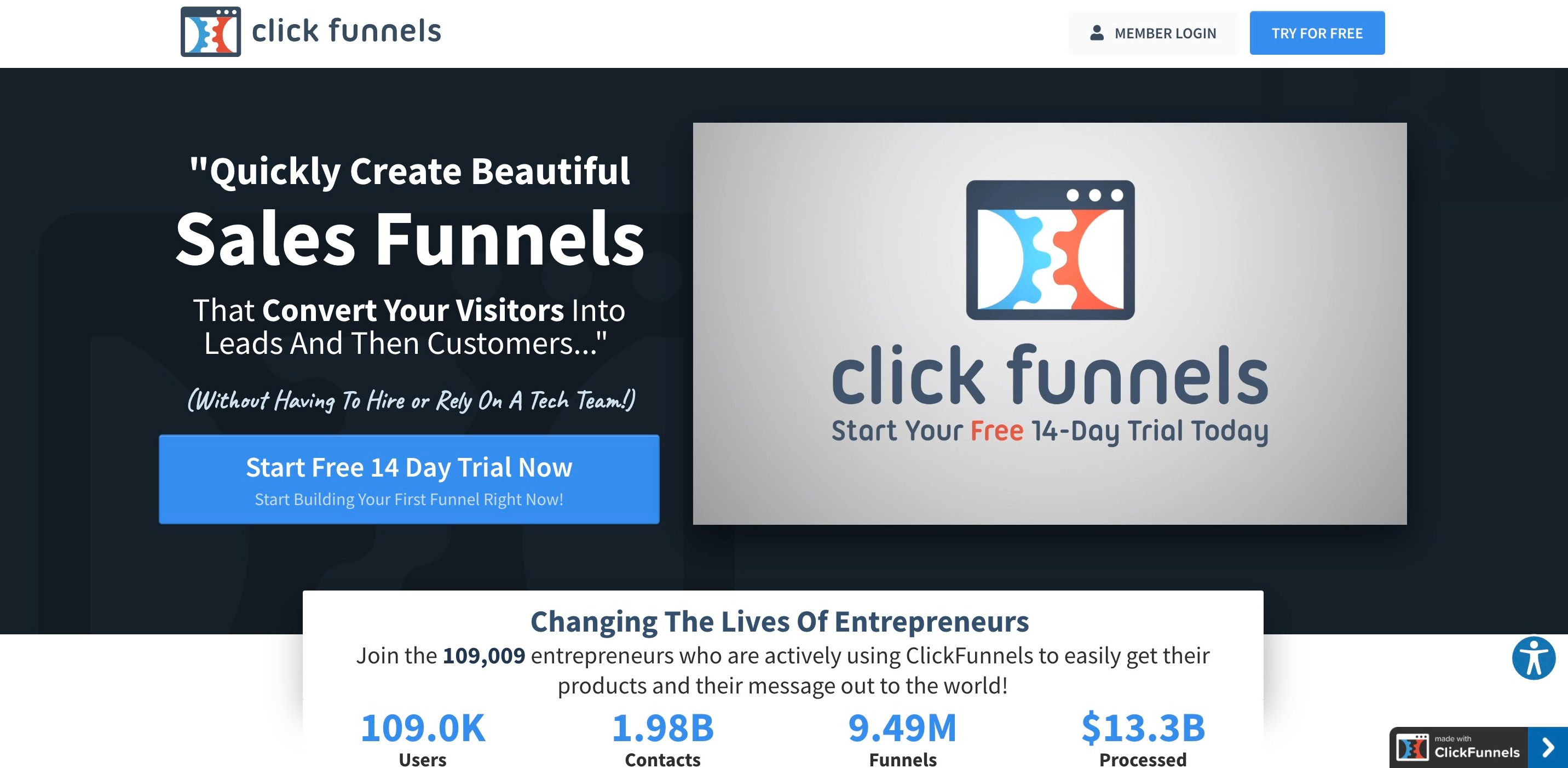 ClickFunnels is an alternative to some of the features offered by Groovefunnels.
Unlike GrooveFunnels, ClickFunnels does not offer a complete solution. However, it can offer a good solution for those just looking for a dedicated sales funnel builder.
There are some differences in its use, and it lacks features like GroovePay, so you will need to rely on third-party integration for your payment solutions.
Clickfunnels does not offer the same number of multiple marketing tools as GrooveFunnels. But it does offer the basics like one-time offers and one-click up and down selling.
It also offers viable email marketing with a built-in autoresponder facility and a sequence builder.
If you want to see how it compares to GrooveFunnels, check out our in-depth comparison of ClickFunnels vs GrooveFunnels.
ClickFunnels has no free subscription offer but does offer a 14-day free trial.
---
LeadPages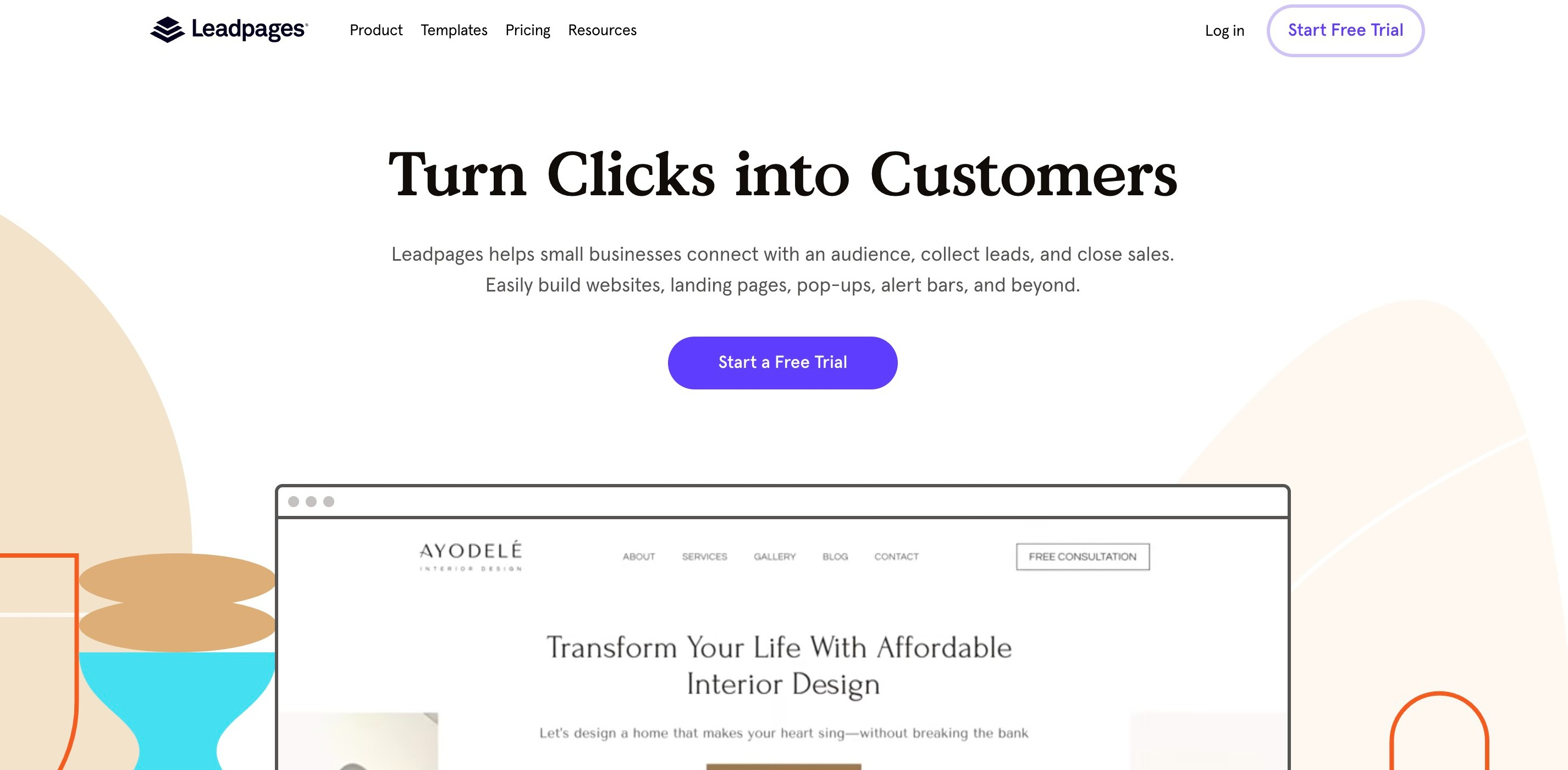 Leadpages is a great application for creating effective landing pages, although it is more limited in further options than GrooveFunnels.
The limitations show when the landing page is viewed as part of the sales funnels creation process, GrooveFunnels is geared toward providing a complete solution in this area. 
Leadpages is cheaper than GrooveFunnels, but it is not fair to compare them because they offer a different level of depth to the solutions both services can provide.
---
GetResponse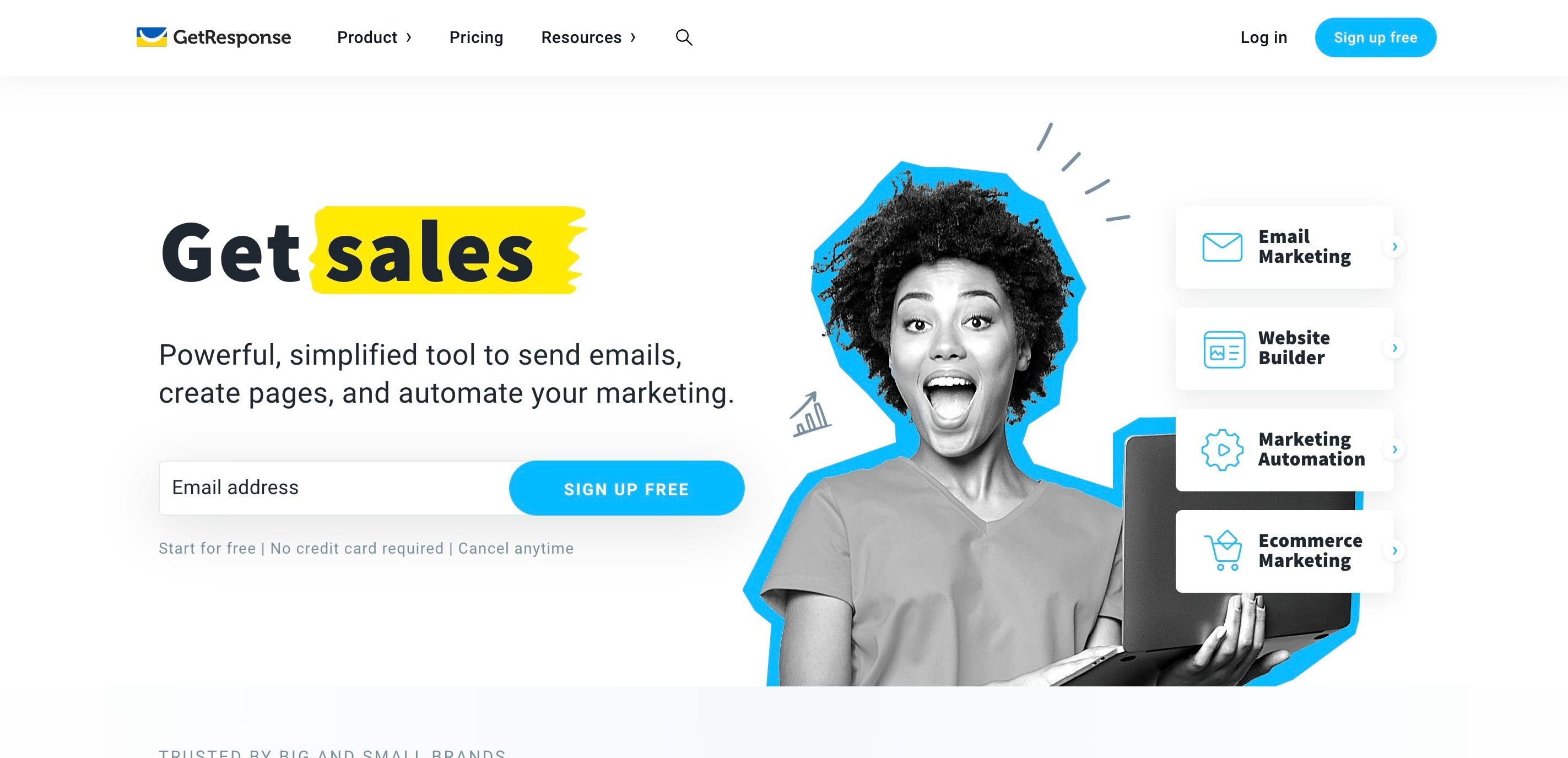 GetResponse and GrooveFunnels both offer some similar abilities, with some different features that are unique to each product.
It offers in-depth email marketing and automation features that enable users to build fully customizable funnels and pages with a drag and drop editor and builder (and is also on our list of the cheapest funnel builder tools).
Once created, the emails can be sent to prospective customers with specific segments and triggers. Data from your email campaigns is then used for optimizing your marketing efforts.
GetResponse is a great option for anyone looking for a sales funnel, marketing automation, and CRM tool at an affordable price. The flexible pricing makes it a great option for small businesses and anyone starting on a limited budget.
GetResponse is free to use for up to 500 contacts. After that, plans start from $19/month.
---
GrooveFunnels Review: Final Thoughts
If you're looking to supercharge your digital marketing efforts and grow your online business quickly, then looking into an all-in-one solution such as GrooveFunnels is a must.
If you're unsure whether you want to commit to a paid plan, it's well worth giving the free account a go. This allows you to test the waters and see how the GrooveFunnels platform works without the financial commitment.
Sales funnels are a key element for any successful online business. Choosing an all-in-one tool like GrooveFunnels is a great solution for anyone who wants to minimize the stress of running an online business.
Want to learn step-by-step how I built my Niche Site Empire up to a full-time income?
Yes! I Love to Learn
Learn How I Built My Niche Site Empire to a Full-time Income
How to Pick the Right Keywords at the START, and avoid the losers
How to Scale and Outsource 90% of the Work, Allowing Your Empire to GROW Without You
How to Build a Site That Gets REAL TRAFFIC FROM GOOGLE (every. single. day.)
Subscribe to the Niche Pursuits Newsletter delivered with value 3X per week