How to Start a Window Cleaning Business: 9 Steps to a Crystal Clear Future
When you buy something through one of the links on our site, we may earn an affiliate commission.
Many people are eager to make their fortune with a service business needed in just about any economy. Unlike online businesses, you might find it easier to start something locally because it can be simpler to advertise and market to a much more targeted audience. If this describes you, you need to know how to start a window cleaning business. 
Window cleaning is a great opportunity to run a profitable business. Here is what you need to know to get started right away.
1. Draft a Business Plan for Your Window Cleaning Business
The first thing you need to do before you start a window-cleaning business is to know where your business is headed in the future. A business plan doesn't have to be super detailed (in fact, this can even slow down your forward momentum). On the other hand, it does need to encapsulate everything you want your business to do.
For example, will you cater mostly to residential clients or commercial clients? The equipment and marketing necessary for both are markedly different.
Your window cleaning business plan is the time to explore different money-making opportunities and to help you see where you need to head.
Will You Strike Off on Your Own or Franchise?
As you think about your window cleaning business, you might need to figure out if you really want to strike out on your own. A franchise could give you name recognition and a client base that already exists, but it will require a bigger initial investment.
Consider your financial situation and marketing plan to determine which is right for you.
2. Plan a Budget for Offering Window Cleaning Services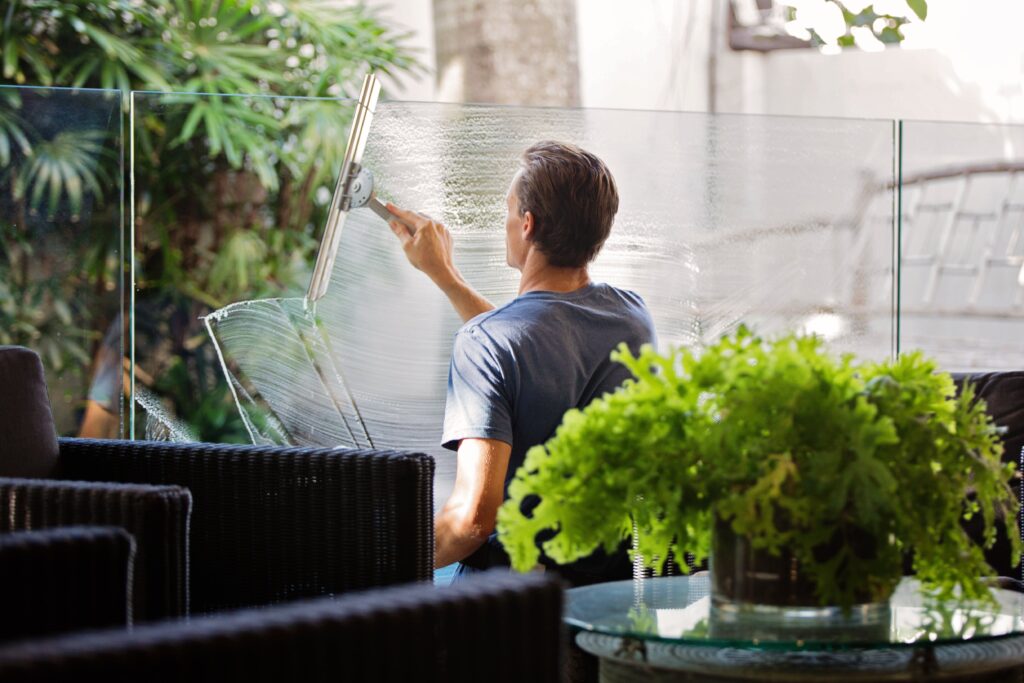 When you run your own window cleaning business, you need to think through what it will cost you to get it up and running. You should know what your initial investment will be at the bare minimum, any areas where you can potentially save money, and where you can splurge (such as on advertisements).
Equipment Needed for Window Cleaners
Many people are surprised when they sit down to think about all of the equipment needed for a window-washing business. Beyond simple cleaners and spray bottles, you may also need cleaning supplies like:
Microfiber cloths and towels
Ladders for tall windows or second-story windows
Buckets
Extension poles
Squeegees
The cost of this equipment can add up, so source it early and plan a detailed budget for everything your business needs.
Vehicle
The truth is that you will need some sort of vehicle for your window-washing business. If you already have a personal vehicle that can accommodate all of your gear, then you may simply pay for a decal for the back window that advertises your services.
This is a small investment that makes you seem more professional and serves as free local advertising.
Alternatively, you might have to invest thousands in a new van that can be wrapped with your logo and branding colors. Most people avoid this investment until it's absolutely necessary or until their business is further along.
3. Name Your Window Cleaning Business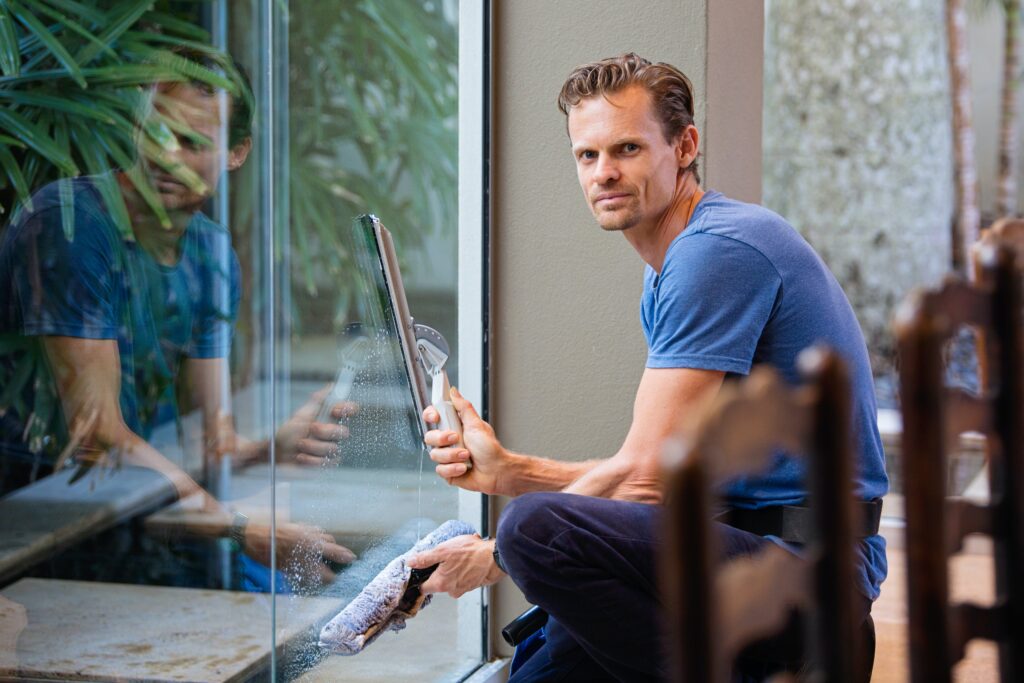 The best thing you can do is make your business name unique and memorable. To this end, you should check to make sure that your name is not already trademarked or copyrighted. 
Choose something that indicates how you are set apart and that doesn't pigeonhole you into only offering a specific type of service.
For example, you may want a name that implies you clean windows for both commercial and residential clients.
For some ideas on what to name your new business, see our list of more than 2,000 window cleaning business name ideas!
4. Choose a Business Structure
Choosing a business structure is the next most important thing you can do for your window-cleaning business. Here are the most common business structures you can choose from and why you might want to consider each one of them.
Sole Proprietorship or Partnership
Sole proprietorships (one person) and partnerships (more than one person) are the easiest structures for new window-cleaning businesses to pursue. In many states, there is no additional paperwork to be filled out for someone who wants to start one of these businesses.
You can simply get some business cards printed, put up a website, and you're good to go.
The problem is that your personal and business assets are combined in this business model. That means that if someone sues you and you don't have insurance to help out, you could lose personal assets like your home or vehicle.
Be sure to weigh these risks when starting a sole proprietorship or a partnership.
Limited Liability Company (LLC)
Many window cleaners prefer a limited liability company (LLC) because it offers them the protection that a sole proprietorship or partnership does not. Under this umbrella, your personal and business assets are considered separate.
Being sued does not put your home, car, or personal bank account at risk.
This also makes it easier to set up a business bank account so that you can keep your funds from mingling together. Keep in mind that you will have to file with your state and get a federal EIN if you decide to open an LLC. 
Check out our reviews of Tailor Brands as well as ZenBusiness for easy and reliable services to help set up and legitimize your business!
5. Get Your Paperwork in Order
At this stage of the process, you need your paperwork in order before you can issue any window-cleaning services. This means filing with the state government for a business permit, getting some insurance coverage for accidental property damage, and possibly even getting a window cleaning license. 
Unfortunately, there are no easy answers to getting your paperwork together to start a window-cleaning business. Every state (and even every county) is a little bit different.
Research your local area and contact a business attorney for guidance on getting a business license. 
6. Get a Business Bank Account
One of the biggest mistakes you can make with your own window-cleaning business is not separating your personal and business finances. You absolutely need a business bank account where you can keep your revenue and manage your expenses.
Otherwise, it might be too hard to determine your income from cleaning windows, what you spent on cleaning supplies, the cost of your business insurance, and any employee salaries. Tracking with bookkeeping software linked to your bank account will be much easier. 
This also helps you to look more professional with potential clients. They can make their checks and payments to the business name instead of your bank account. 
7. Branding for Your Window Washing Business
Finally, you are at one of the best stages when it comes to starting a window cleaning business: your branding. Many people have an idea of what kind of aesthetic they want for their brand from the moment they first dream up their business plan. This is the time to finally bring it to life.
The colors, logo, and website design can all influence potential clients to work with you -- or not!
Logo Design
Your logo is what will go on your business cards, your uniform, and even your vehicle. Make sure it is something you're proud to present to the world. A good logo should be clear on what you offer and allow for growth within your window cleaning company.
Pick colors that stand out, and you may even take a deep dive into color psychology to choose the right shades.
If you don't know any graphic designers, you can hire a freelancer from platforms like 99Designs.
Website
Your website is the first place people will often interact with your new window cleaning business. Most of our lives are on the internet, so you should know how to market effectively here. This means you need a website that speaks to the quality and level of service you provide.
You can go with a website-building platform like Squarespace (or Squarespace alternatives) that has a drag-and-drop interface that is easy for novice website designers to use.
Alternatively, you might want the option to customize your website further and save some money. You can do this with a WordPress website via hosting with sites like Bluehost. This can be done independently, or you can hire a web designer via platforms like Upwork or Fiverr. 
8. Set Your Rates for Window Cleaning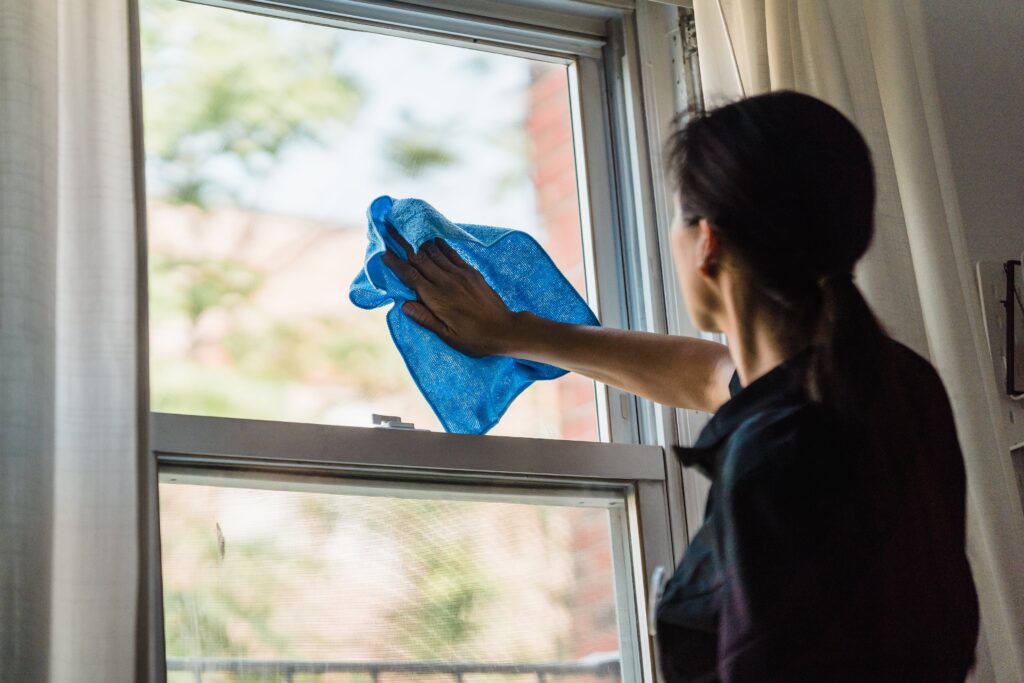 Being your own boss comes with a lot of great perks. Perhaps the biggest one is that you can decide exactly what rates you want to set and how much you want to earn as a window cleaner. You can approach setting your prices in your window cleaning business plan in several different ways. 
The first and most straightforward answer is that you can charge by the hour. However, this might not make sense as you become more efficient at your trade. When this happens, you will end up earning less for the exact same job because it takes you less time.
The solution?
A per-window pricing system (or by the windowpane) gives you and your workers a little more motivation to work quickly. You make the same amount of money regardless of how long it takes you.
While it will always require work to get to the bottom of things, this is a more secure way to price.
You can also charge by the project if you want to offer a discount without detailing the breakdown. You make the agreed-upon amount with no haggling over how long it took you and without going down in price for increased efficiency.
9. Create a Marketing Plan
When it comes to starting any kind of new business, you need to ensure you have a solid marketing plan in place. Because this falls under the category of local service businesses, you need to do a couple of things to ensure you have customers coming to your door.
Creating Content
Now that you're your own boss, you need to start thinking about how people will find and engage with you. You'll need to create content that brings people to your website and provides them with some sort of value.
This is where having a search engine optimization expert on your team can be helpful. 
They can tell you what keywords people are searching for in relation to your window cleaning company and help you create content that resonates with readers. The result is that your website and local SEO will be optimized, and you can cash in on having more clients.
Local SEO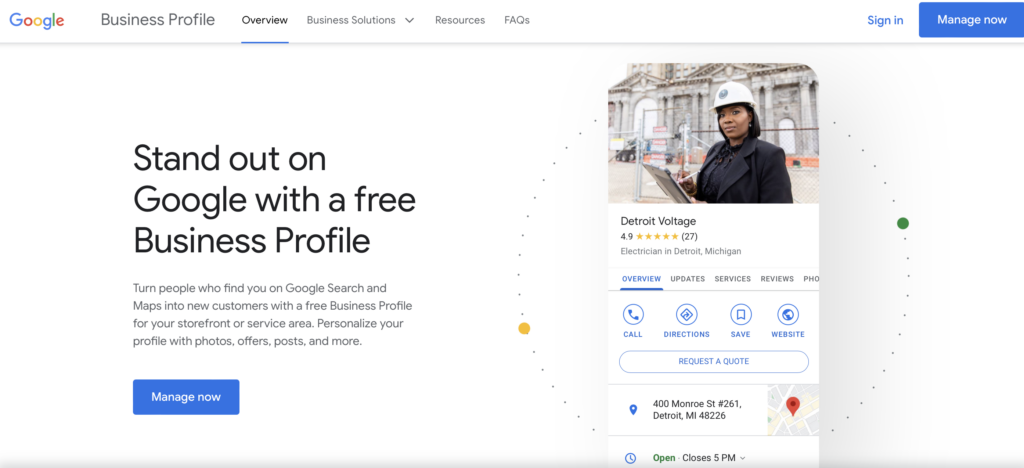 First and foremost, you need to make sure you have a grip on your local search engine optimization. To get started, you can claim your Google My Business page. This is a free profile that allows you to show up in searches and on maps when people are searching for a window-cleaning business in their local area.
Local SEO also means you need to set your target market within the content planning strategy of your website.
Incorporate local keywords into your blogs, service pages, and maps section of your website. If you aren't sure how to get started with local SEO, you can also harness tools like ChatGPT.
For more tips, be sure to see our article on how to improve your Google Maps ranking and how to use ChatGPT for local SEO!
Social Media Ads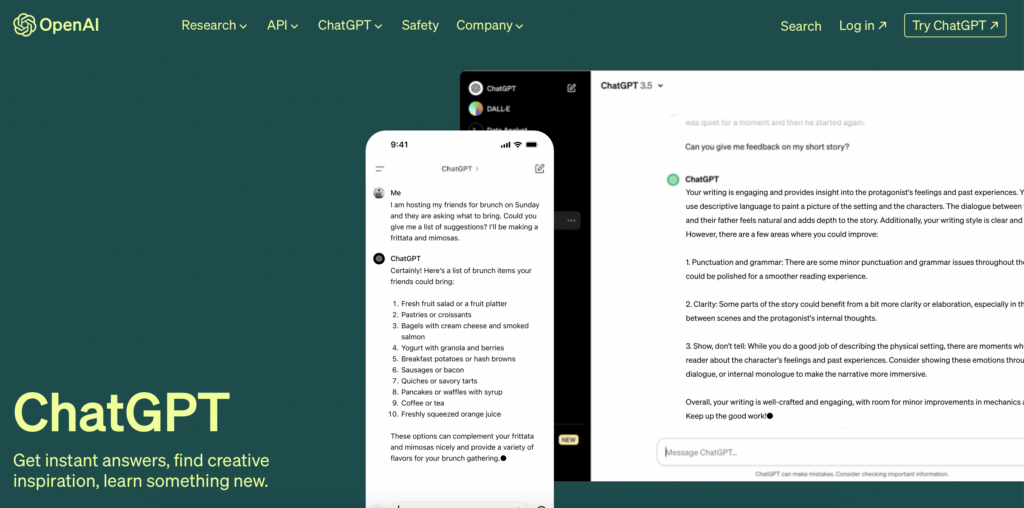 It is getting harder and harder for people to stumble across your window-washing business via organic reach on social media. If your Facebook page or business isn't attracting the attention you want, it can be helpful to sink some money into paid advertisements here.
Check out this Udemy course on how to make the best use of your Facebook ads spend.
Don't worry about having to write unique copy for your own business. Much like with local SEO, you can use ChatGPT to help with your social media marketing. 
Final Thoughts: How to Start a Window Cleaning Business
Are you ready to learn how to start a window-cleaning business that turns a profit in your local community? With these nine steps under your belt, you will be ready to start window cleaning professionally in no time at all.
Start to plan your profitable window-washing empire today!
Want to learn step-by-step how I built my Niche Site Empire up to a full-time income?
Yes! I Love to Learn
Learn How I Built My Niche Site Empire to a Full-time Income
How to Pick the Right Keywords at the START, and avoid the losers
How to Scale and Outsource 90% of the Work, Allowing Your Empire to GROW Without You
How to Build a Site That Gets REAL TRAFFIC FROM GOOGLE (every. single. day.)
Subscribe to the Niche Pursuits Newsletter delivered with value 3X per week