150+ Great Email Signature Quotes to Help Make Your Email Stand Out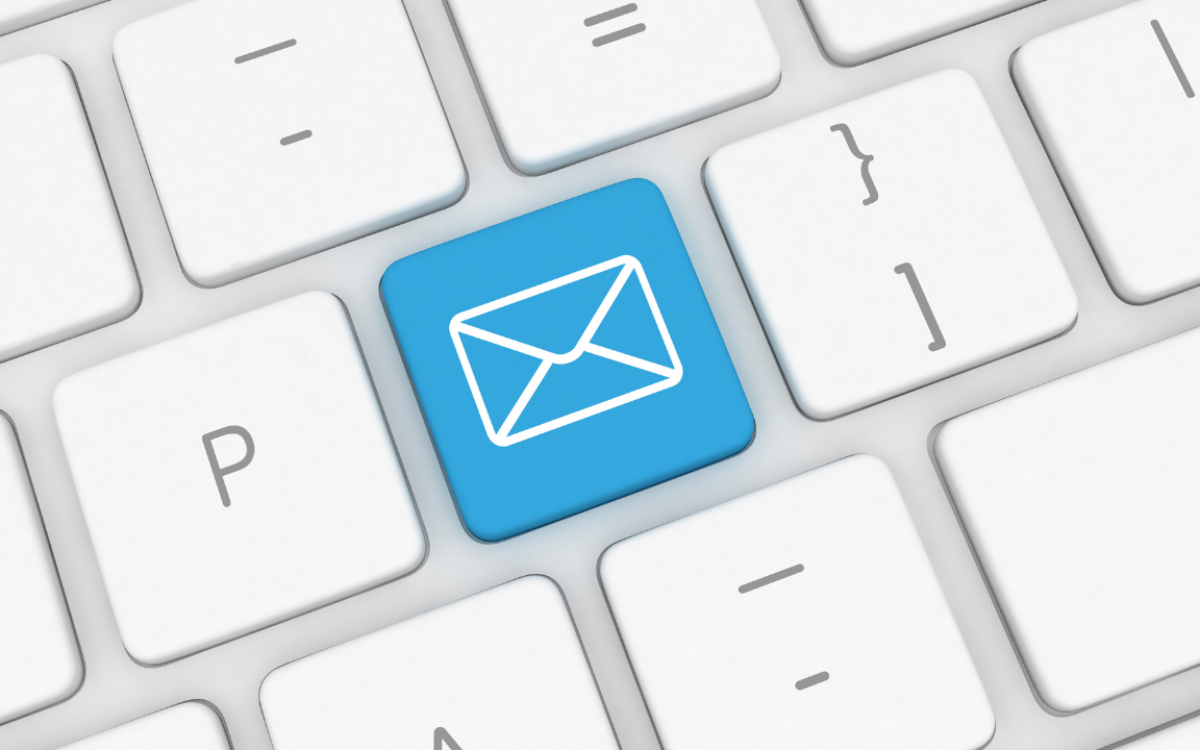 When you buy something through one of the links on our site, we may earn an affiliate commission.
From inspirational quotes to quotes about business strategy, we've rounded up 150+ email signature quotes to help make your emails more memorable and effective.
Continue reading for inspiration!
150+ Email Signature Quote Ideas
"A goal is a dream with a deadline."
– Napoleon Hill
From William Shakespeare to Steve Jobs, and Martin Luther King Jr to Winston Churchill, continue reading to discover more than 150 email signature quotes to help you send an effective corporate or personal email. Many of these quotes are from famous entrepreneurs.
"What the mind of man can conceive and believe, it can achieve."

– Napoleon Hill

"Even if I knew that tomorrow the world would go to pieces, I would still plant my apple tree."

– Martin Luther

"Great companies are built on great products."

– Elon Musk

"Be content to act, and leave the talking to others."

– Baltasa

"The function of leadership is to produce more leaders, not more followers."

– Ralph Nader

"Business has only two functions – marketing and innovation."

– Peter Drucker

"A satisfied customer is the best business strategy of all."

– Michael LeBoeuf

"Every problem is a gift—without problems, we would not grow."

– Anthony Robbins

"Ideas pull the trigger, but instinct loads the gun."

– Don Marquis

"You have enemies? Good. That means you've stood up for something, sometime in your life."

– Winston Churchill

"Logic will get you from A to B. Imagination will take you everywhere."

– Albert Einstein

"Life is really simple, but we insist on making it complicated."

– Confucius

"We are what we repeatedly do. Excellence then is not an act but a habit."

– Aristotle

"If you don't drive your business, you will be driven out of business."

– B. C. Forbes

"Life's most persistent and urgent question is, 'What are you doing for others?'"

– Martin Luther King, Jr.

"Sometimes when you innovate, you make mistakes. It is best to admit them quickly, and get on with improving your other innovations."

– Steve Jobs

"Rank does not confer privilege or give power. It imposes responsibility."

– Peter Drucker

"Be happy for this moment. This moment is your life."

– Omar Khayyam

"Death is not the greatest loss in life. The greatest loss is what dies inside us while we live."

– Norman Cousins

"There is only one happiness in this life, to love and be loved."

– George Sand

"Great things in business are never done by one person. They're done by a team of people."

– Steve Jobs

"If you don't understand the details of your business you are going to fail."

– Jeff Bezos

"Just when I think I have learned the way to live, life changes."

– Hugh Prather

"Choose a job you love, and you will never have to work a day in your life."

– Confucius

"Life is hard. After all, it kills you."

– Katharine Hepburn

"Business opportunities are like buses, there's always another one coming."

– Richard Branson

"There are no secrets to success. It is the result of preparation, hard work, and learning from failure."

– Colin Powell

"Positive anything is better than negative nothing."

– Elbert Hubbard

"Life isn't about finding yourself. Life is about creating yourself."

– George Bernard Shaw

"Failure defeats losers, failure inspires winners."

– Robert T. Kiyosaki
Inspirational Quotes For Your Email Signature
"Twenty years from now, you will be more disappointed by the things that you didn't do than by the ones you did do. So throw off the bowlines. Sail away from the safe harbor. Catch the trade winds in your sails. Explore. Dream. Discover."
– Mark Twain
"Trust your own instinct. Your mistakes might as well be your own, instead of someone else's."

– Billy Wilder

"Discipline is the bridge between goals and accomplishment."

-Jim Rohn

"To bring up a child in the way he should go, travel that way yourself once in a while."

-Josh Billings

"Take the first step in faith. You don't have to see the whole staircase, just take the first step."

– Dr. Martin Luther King Jr.

"The harder you work, the luckier you get."

-Gary Player

"We may encounter many defeats, but we must not be defeated."

-Maya Angelou

"With the new day comes new strength and new thoughts."

-Eleanor Roosevelt

"It's better to give than to receive. Especially advice."

– Mark Twain

"You can't cross the sea merely by standing and staring at the water."

-Rabindranath Tagore

"The only difference between me and a madman is that I am not mad."

-Salvador Dali

"The secret of getting ahead is getting started."

-Mark Twain

"The more man meditates upon good thoughts, the better will be his world and the world at large."

-Confucius

"Change your life today. Don't gamble on the future, act now, without delay."

-Simone de Beauvoir

"The more we do, the more we can do."

-William Hazlitt

"Only those who will risk going too far can possibly find out how far one can go."

– T.S.Elliot

"Life is 10 percent what happens to you and 90 percent how you react to it."

-Charles R. Swindoll

"The great pleasure in life is doing what people say you cannot do."

-Walter Bagehot

"In three words I can sum up everything I've learned about life. It goes on."

Robert Frost
Funny Quotes and Witty Email Signature Quotes to Engage Your Reader
"The only thing worse than being talked about is not being talked about."
– Oscar Wilde
And here's a series of witty quotes that leave quite an impression!
"I generally avoid temptation unless I can't resist it."

-Mae West

"Life is what happens to us while we are making other plans."

-Thomas La Mance

"Never put off until tomorrow what you can do the day after tomorrow."

-Mark Twain

"Never raise your hands to your kids. It leaves your groin unprotected."

-Red Buttons

"I don't want to own anything that won't fit into my coffin."

-Fred Allen

"Go to heaven for the climate, hell for the company."

-Mark Twain

"Man invented language to satisfy his deep need to complain."

-Lily Tomlin

"I never made a mistake in my life. I thought I did once, but I was wrong."

-Charles M. Schulz

"Oh, so they have internet on computers now!""

– Homer Simpson

"Time is a great teacher, but unfortunately, it kills all its pupils."

-Louis Hector Berlioz

"Cleanliness becomes more important when godliness is unlikely."

-P.J. O'Rourke

"If love is the answer, could you rephrase the question?"

– Lily Tomlin

"Youth is wasted on the young."

-George Bernard Shaw

"Instant gratification takes too long."

-Carrie Fisher

"A joke is a very serious thing."

– Winston Churchill

"If at first you don't succeed, then skydiving definitely isn't for you."

-Steven Wright

"You're only as good as your last haircut."

-Fran Lebowitz

"The day after tomorrow is the third day of the rest of your life."

-George Carlin
Email Signature Quotes About Success
"Thinking is like loving and dying. Each of us must do it for himself."

-Josiah Royce

"Failure is simply the opportunity to begin again, this time more intelligently."

– Henry Ford

"The challenge of leadership is to be strong, but not rude; be kind, but not weak; be bold, but not bully; be thoughtful, but not lazy; be humble, but not timid; be proud, but not arrogant; have humor, but without folly."

– Jim Rohn

"Action is the foundational key to all success."

– Pablo Picasso

"The men who have succeeded are men who have chosen one line and stuck to it."

– Andrew Carnegie

"No one gossips about other people's secret virtues."

-Bertrand Russell

"To err is human, but to really foul things up you need a computer."

-Paul Ehrlich

"A fool thinks himself to be wise, but a wise man knows himself to be a fool."

-William Shakespeare

"Do not go where the path may lead; go instead where there is no path and leave a trail."

– Ralph Waldo Emerson

"Be happy for this moment. This moment is your life."

-Omar Khayyam

"The teacher who is indeed wise does not bid you to enter the house of his wisdom but rather leads you to the threshold of your mind."

-Khalil Gibran

"The purpose of art is washing the dust of daily life off our souls."

-Pablo Picasso

"Friends show their love in times of trouble, not in happiness."

-Euripides

"Let the beauty of what you love be what you do."

-Rumi

"There is only one happiness in this life, to love and be loved."

-George Sand

"If your actions inspire others to dream more, learn more, do more and become more, you are a leader."

– John Quincy Adams

"Develop success from failures. Discouragement and failure are two of the surest stepping stones to success."

– Dale Carnegie

"I honestly think it is better to be a failure at something you love than to be a success at something you hate."

– George Burns

"There are limits to self-indulgence, none to self-restraint."

-Gandhi

"Whenever you see a successful business, someone once made a courageous decision."

– Peter Drucker

"Education is not the filling of a pail, but the lighting of a fire."

-William Butler Yeats

"What is success? I think it is a mixture of having a flair for the thing that you are doing; knowing that it is not enough, that you have got to have hard work and a certain sense of purpose."

– Margaret Thatcher

"The information is in the people, not in your head."

– Edward T. Hall

"To open a shop is easy, to keep it open is an art."

– Chinese Proverbs

"Don't aim for success if you want it; just do what you love and believe in, and it will come naturally."

– David Frost

"Life is like a game of cards. The hand that is dealt you represents determinism; the way you play it is free will."

-Jawaharlal Nehru

"Everybody gets so much information all day long that they lose their common sense."

– Gertrude Stein

"A great leader's courage to fulfill his vision comes from passion, not position."

– John Maxwell

"Advertising is only evil when it advertises evil things"

– David Ogilvy

"A leader is one who knows the way, goes the way, and shows the way."

– John C. Maxwell

"Leadership is based on inspiration, not domination; on cooperation, not intimidation."

– William Arthur Ward

"Success has a simple formula: do your best, and people may like it."

-Sam Ewing

"Never tell people how to do things. Tell them what to do and they will surprise you with their ingenuity."

-General George S. Patton Jr.

"Getting information off the Internet is like taking a drink from a fire hydrant."

– Mitchell Kapor

"The winner is the chef who takes the same ingredients as everyone else and produces the best results."

– Edward de Bono

"Keep love in your heart. A life without it is like a sunless garden when the flowers are dead."

-Oscar Wilde

"Most people give up just when they're about to achieve success. They quit on the one yard line. They give up at the last minute of the game one foot from a winning touchdown."

– Ross Perot

"Information is not knowledge."

– Albert Einstein

"Those who have succeeded at anything and don't mention luck are kidding themselves."

– Larry King

"The ladder of success is best climbed by stepping on the rungs of opportunity."

– George Bernard Shaw

"Knowledge comes, but wisdom lingers."

– Lord Tennyson

"There is nothing wrong with America that cannot be cured by what is right with America."

-Bill Clinton
Wise Quotes & Professional Email Signature Quotes to Establish Credibility
"A professional is someone who can do his best work when he doesn't feel like it." – Alistair Cooke
"Everything happens to everybody sooner or later if there is time enough."

– George Bernard

"Part of the success of this American life, I think, is due to the fact that none of us sound like we should be on the radio. We don't sound professional; we sound like people you would know."

– Sarah Vowell

"Without hard work and discipline it is difficult to be a top professional."

– Jahangir Khan

"Time is money."

– Benjamin Franklin

"Men talk of killing time, while time quietly kills them."

– Dion Boucicault

"Lost time is never found again."

– Benjamin Franklin
Memorable Signature Quotes to Add To Your Email
"True wisdom comes to each of us when we realize how little we understand about life, ourselves, and the world around us." – Socrates
"We can't help everyone, but everyone can help someone."

– Ronald Reagan

"The best and most beautiful things in the world cannot be seen or even touched – they must be felt with the heart."

– Helen Keller

"It does not matter how slowly you go as long as you do not stop."

– Confucius

"Success usually comes to those who are too busy to be looking for it."

– Henry David Thoreau

"I always like to look on the optimistic side of life, but I am realistic enough to know that life is a complex matter."

– Walt Disney

"I'd rather be able to face myself in the bathroom mirror than be rich and famous."

– Ani Difranco

"Success is liking yourself, liking what you do, and liking how you do it."

– Maya Angelou

"The only way of finding the limits of the possible is by going beyond them into the impossible."

– Arthur C. Clarke

"Don't focus on negative things; focus on the positive, and you will flourish."

– Alek Wek

"Life is 10% what happens to you and 90% how you react to it."

– Charles R. Swindoll

"Love yourself. It is important to stay positive because beauty comes from the inside out."

– Jenn Proske

"The true sign of intelligence is not knowledge but imagination."

– Aristotle

"Yesterday is not ours to recover, but tomorrow is ours to win or lose."

– Lyndon B. Johnson

"Keep your face to the sunshine and you cannot see a shadow."

– Helen Keller

"Expert: a man who makes three correct guesses consecutively."

– Laurence J. Peter

"The measure of who we are is what we do with what we have."

– Vince Lombardi

"Winners make a habit of manufacturing their own positive expectations in advance of the event."

– Brian Tracy

"Don't cry because it's over, smile because it happened."

– Dr. Seuss

"I never wanted to be famous. I only wanted to be great."

– Ray Charles

"Believe you can and you're halfway there."

– Theodore Roosevelt

"Nothing is impossible, the word itself says 'I'm possible'!"

– Audrey Hepburn

"Anyone who has never made a mistake has never tried anything new."

– Albert Einstein

"Be yourself; everyone else is already taken."

– Oscar Wilde

"Once you replace negative thoughts with positive ones, you'll start having positive results."

– Willie Nelson

"The more things are forbidden, the more popular they become."

– Mark Twain

"The person who can bring the spirit of laughter into a room is indeed blessed."

– Bennett Cerf

"Adopting the right attitude can convert a negative stress into a positive one."

– Hans Selye

"Even if I knew that tomorrow the world would go to pieces, I would still plant my apple tree."

– Martin Luther

"No one can make you feel inferior without your consent."

– Eleanor Roosevelt

"Imagination is the beginning of creation. You imagine what you desire; you will what you imagine; and at last you create what you will."

– George Bernard Shaw

"The person who says it cannot be done should not interrupt the person doing it."

– Chinese Proverbs

"No act of kindness, no matter how small, is ever wasted."

– Aesop

"If opportunity doesn't knock, build a door."

– Milton Berle
Why Should I Add a Quote to My Email Signature?
Whether you enjoy inspirational quotes or want to help your employees develop success of their own, there are a variety of reasons why you should add a quote to your email signature:
Bring a dose of personality to your emails while remaining professional.
Open the conversation with your email recipients by establishing shared interests and common ground.
In addition to adding your contact information and working hours, email signature quotes make a personal statement that helps the recipient get to know you better.
But here are some good ideas to consider before you choose an inspirational quote or wise quote to add to your email signature:
Choose a quote that expertly aligns with your brand, creating a continuous brand story.
Make sure the quote you choose fits nicely at the bottom of your emails, using only a few short words to get your point across.
You don't want it to be too overpowering trying to sell or sound smart. These can be bad ideas, distracting from what your emails are trying to achieve.
When thinking about company email signatures, you want to make sure the one you choose is professional and appropriate (so be careful if choosing a funny quote).
It's also important to ensure the quote is really simple so all can easily understand it. It should be easy to read and comprehend, so that it doesn't take away from the core message of your email.
The right attitude and thoughtfulness are essential when selecting email signature quotes. With a little bit of imagination, you can create a professional email signature that stands out from the crowd.
Finally, try to find a quote which is original and creative, something that won't be found in many other signatures.
Final Thoughts on Having Email Signature Quotes
From showcasing your personality to creating a lasting impression, adding a quote to your email signature is another way to tell the story of your personal brand and successful business. Remember, witty email signature quotes are fantastic, but keep it professional and stay positive!
Including an inspirational quote in your email signature as part of your best business strategy communicates your own positive expectations and can help foster new conversations and business opportunities.
After reading through our list of 150+ professional email signature quotes, which one are you adding to your email to drive your business forward?
Want to learn step-by-step how I built my Niche Site Empire up to a full-time income?
Yes! I Love to Learn
Learn How I Built My Niche Site Empire to a Full-time Income
How to Pick the Right Keywords at the START, and avoid the losers
How to Scale and Outsource 90% of the Work, Allowing Your Empire to GROW Without You
How to Build a Site That Gets REAL TRAFFIC FROM GOOGLE (every. single. day.)
Subscribe to the Niche Pursuits Newsletter delivered with value 3X per week