23 Famous Entrepreneurs (and At Least 1 You've Never Heard Of!)
When you buy something through one of the links on our site, we may earn an affiliate commission.
What a world we're living in where you can have "famous entrepreneurs."
Usually, we associate fame with sports stars or actors, not someone who started a tech company in their college dorm room. And yet, the people on this list serve as an inspiration to millions of people who dream of changing the world by introducing the next big thing…whatever that thing is.
The best part is that they come from everywhere on Earth, and have made their fortunes in a variety of different ways. There really is someone for everyone to look up to on this list, no matter how you plan on leaving your mark.
Famous Entrepreneurs That are Female
Most lists like this start with the men. Let's begin with the ladies this time, shall we?
J. K. Rowling
Does this lady need any introduction? As the writer of the Harry Potter series, J. K. Rowling has sold more than 500 million copies of her books alone — 150 million more than the next highest-selling series.
But what makes her an entrepreneur is her writing alone (although publishing books does qualify).
Her Harry Potter empire has extended to movies, theme parks, merchandising, video games, and even Broadway plays, bringing her net worth to over $1 billion.
Not bad for a book about wizards, huh?
Arianna Huffington
You may not know who Arianna Huffington is, but you definitely know her namesake publication, HuffPost. At one point, Huffpost.com claimed to have over 200 million unique visitors every single month, bringing in $60 million a year in revenue.
But to say Arianna Huffington is simply one of the world's best traffic generators is a misnomer.
She's also a wellness expert, CEO of Thrive Global, an author of 15 books, and a political candidate (she ran for governor of California in 2003).
Regularly listed as one of the most influential women in media by Forbes, she also sits on the boards of several major companies.
Despite her prodigious output, she is a big proponent of making your health a priority, especially sleep. In a world that sometimes glamorizes literally working yourself to death, it's a breath of fresh air.
Sara Blakely
The best inventions serve a need. The best entrepreneurs build the products and services that serve those needs.
Sara Blakely was a successful fax machine salesperson that simply wanted to wear pants to a party without any creases showing up.
She cut the feet off her pantyhose and it worked, so she patented the product (Spanx) and cut a deal with QVC. Oprah picked up her product, and before long, she was doing millions of dollars every month in sales.
Blakley's business success is only eclipsed by her philanthropy. Not only is she a proud signer of the Giving Pledge (wherein billionaires promise to give away half their wealth during or after their lifetime), but she also spends millions supporting women-run businesses. 
Debbi Fields
Nicknamed the "Cookie Queen," Debbi Fields got her start (as her name suggests) on a baseball field. She was hired as one of the original "ball girls" for the Oakland A's baseball team, and would serve the umpires her homemade cookies in between innings.
From there, she branched into local shops, eventually opening her own retail outlets. By 1990, she had nearly 500 Mrs. Fields stores across the country.
Even though she's no longer an owner of her shop, she still serves as the company's spokesperson. Her net worth is around $200 million.
Cher Wang
Not many people can say that they are objectively the most wealthy person in their country. As of 2011, that's a claim that Cher Wang (and her husband) can say about their position inside their native Taiwan.
To be fair, Cher was born into a life of opulence, but that's not to say she didn't work hard for her position. She started working at First International Computer in 1982, but soon grew tired of large personal computers and dreamed of developing a more powerful mobile phone.
In 1997, she started HTC which, at its peak, made 1 out of every 6 cell phones sold in the United States. 
Cher Wang is also a philanthropist at heart, having given millions of dollars to colleges and research programs. She is still the CEO of HTC, and has become one of the foremost makers of Android phones.
Folorunsho Alakija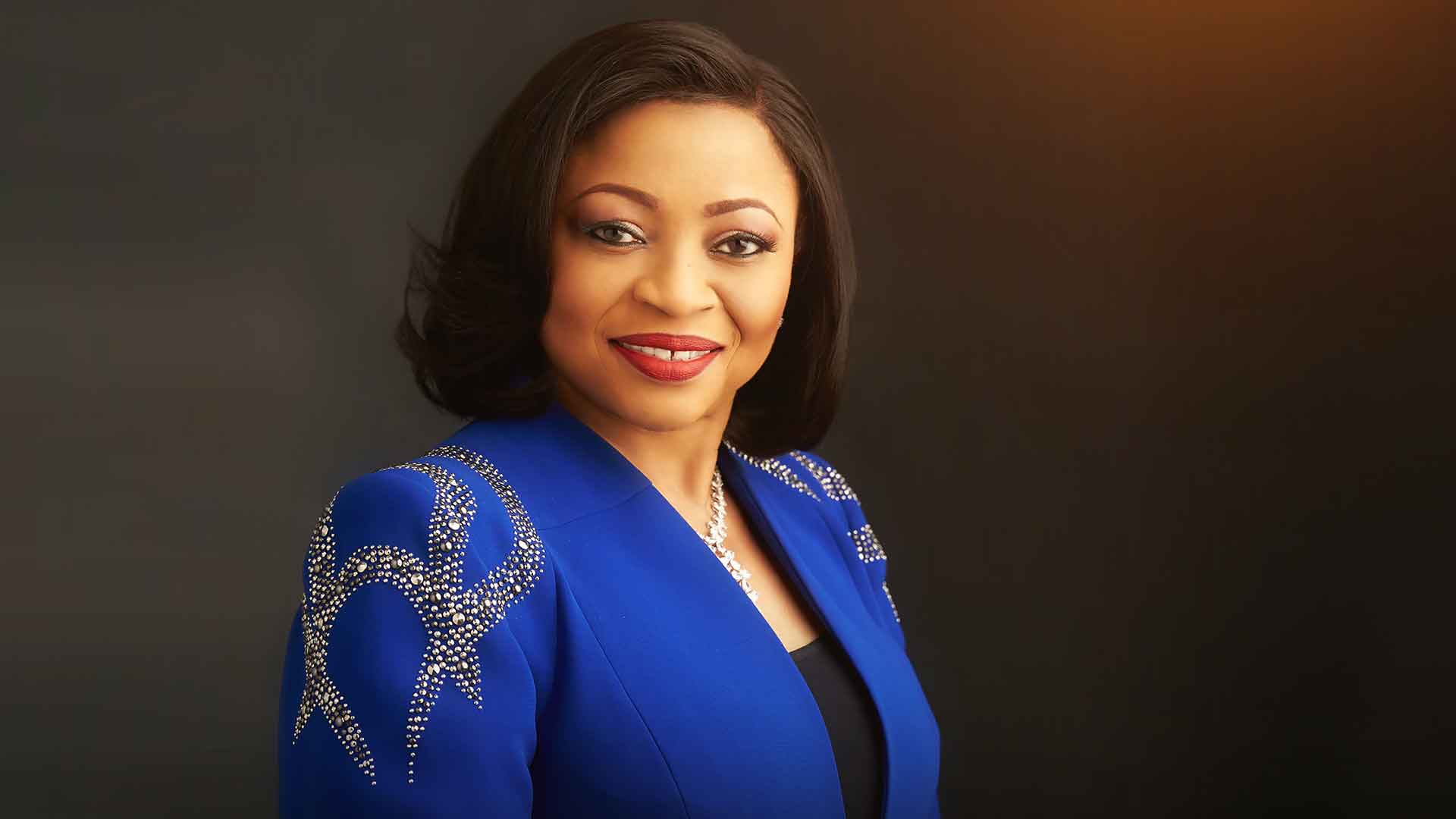 It's hard enough to be a success in 1 industry, but Folorunsho Alakija, formerly one of the most powerful women in the world (according to Forbes), is a success in 3. She not only is a former banking executive, but a fashion designer and oil tycoon to boot.
The richest woman in Nigeria, Folorunsho Alakija started her banking career in 1974, before leaving in 1996 to start Rose of Sharon House of Fashion.
She is unapologetic about her faith, but she is equally tenacious about business. In 1993, she won a bid for a 600,000 acre tract of land for exploratory oil; when she found it, the Nigerian government tried to claim 50%. She sued them in court and won.
Like other famous entrepreneurs on this list, Alakija has set her mind towards philanthropy. She has started trade schools that help women develop skills, while also maintaining a foundation that gives scholarships and grants to widows and orphans.
Oprah Winfrey
The story of Oprah Winfrey is the ultimate rags-to-riches tale. Raised in extreme poverty to the point of being teased about her clothes, Oprah Winfrey got her big break at a local radio station.
Eventually, she become so popular that a television studio approached her about hosting her own show. The best part? None other than film and TV critic Roger Ebert convinced her to sign on the dotted line.
Today, her net worth is somewhere north of $3 billion. Her empire includes books, entertainment, a magazine, and a host of other ventures, making her one of the most famous entrepreneurs on the planet.
Kiran Mazumdar-Shaw
What's unique about Kiran Mazumdar-Shaw isn't the fact that she's one of the wealthiest people in India, or that she's one of Forbes' 100 Most Powerful Women in the World. It's not that she was named EY Entrepreneur of the Year in 2020, or that she currently sits on the Financial Times Top 50 Women in Business list. 
It's not even that she's received the Othmer Award for outstanding contributions to science and chemistry, despite having no formal training in science and chemistry.
The most unique thing about Kiran Mazumdar-Shaw is that she achieved all that despite starting out her career as a beer brewer. 
Today, Kiran is worth $3.5 billion from her biopharmaceutical company Biocon. She devotes most of her time to philanthropy and local initiatives and believes strongly in the future of healthcare research and education in her native India.
Kylie Jenner
There's famous, and then there's "Kardashian-famous."
The Kardashians have been accused of doing nothing to actually build their wealth outside of simply "being famous," but that's not exactly the case with Kylie Jenner.
Although she regularly hits the tabloids for non-business ventures, she also has a cosmetic lineup, fashion label, and various tech pursuits to her name.
In 2019, Kylie Jenner was named the youngest "self-made" billionaire at the age of 21, but Forbes later accused her of falsifying certain tax documents to inflate her net worth.
Regardless, there's no doubt that as a media personality, she has been able to cultivate her brand to a significant financial advantage.
Zhang Xin
A lot of really wealthy people have real estate holdings, but Zhang Xin is one of the most unlikely.
Raised in a humble family and plucked by a holdings company on the strength of her academic work, Zhang showed remarkable business savvy when she started various real estate developments in China.
Zhang's work includes Chinese real estate developments and boutique hotels, as well as significant holdings in New York City. Today, her net worth sits at around $2 billion.
Rihanna
In January 2022, Rihanna shocked the world when it was reported by Entrepreneur magazine that her net worth passed $1 billion (technically, $1.7 billion).
She instantly became the richest female musician in the world, but her wealth — ironically — wasn't made from her music.
The sudden rise in riches came courtesy of her cosmetics line Fenty Beauty, with a smaller portion supplied by her lingerie line Savage X Fenty.
Despite having a slew of number one albums and a fanatical social media following, it's safe to say that her business sense is just as strong as her ability to entertain.
Famous Entrepreneurs That are Male
Some of the most famous entrepreneurs in the world are men, but how much they're worth can vary. Here are a few of the mega-rich, and then a few whose numbers pale in comparison.
Larry Page
If you're wondering how Larry Page made his wealth, the answer is simple: He's a founder of Google.
But starting the internet juggernaut of all internet juggernauts was not nearly as simple.
During his PhD studies at Stanford, Larry Page became enamored with the idea of link citations as a way of verifying webpage quality.
He recruited Sergey Brin — the other Google co-founder — to create an algorithm that would do precisely that.
These days, Larry Page and Sergey Brin have Google's fingers in just about every corner of the internet, from email (Gmail) to video sharing (YouTube) to cloud storage (Google Drive).
It dominates more than 80% of the American internet search traffic, and shows no sign of slowing down anytime soon. 
And with a net worth of almost $125 billion, neither does Larry Page.
Henry Ford
Let's get something out of the way: Henry Ford did not invent the automobile. That honor goes to Karl Benz, Robert Anderson, or any one of a number of Ford's predecessors.
What Ford did do was create an automobile for everyday consumers to buy, and price it in a way that everyday consumers could buy it.
To accomplish this, he had to optimize the production process, which he did by implementing an extremely efficient assembly line structure.
Ford's ingenuity and knack for understanding what the customer wanted came at a perfect time. America was becoming more urbanized, and westward expansion was fueling economic demand.
Ford was in the right place, with the right idea, at the right time, and because of that, his estimated inflation-adjusted net worth sat somewhere around $200 billion. That's almost more than Bill Gates and Mark Zuckerberg combined.
Richard Branson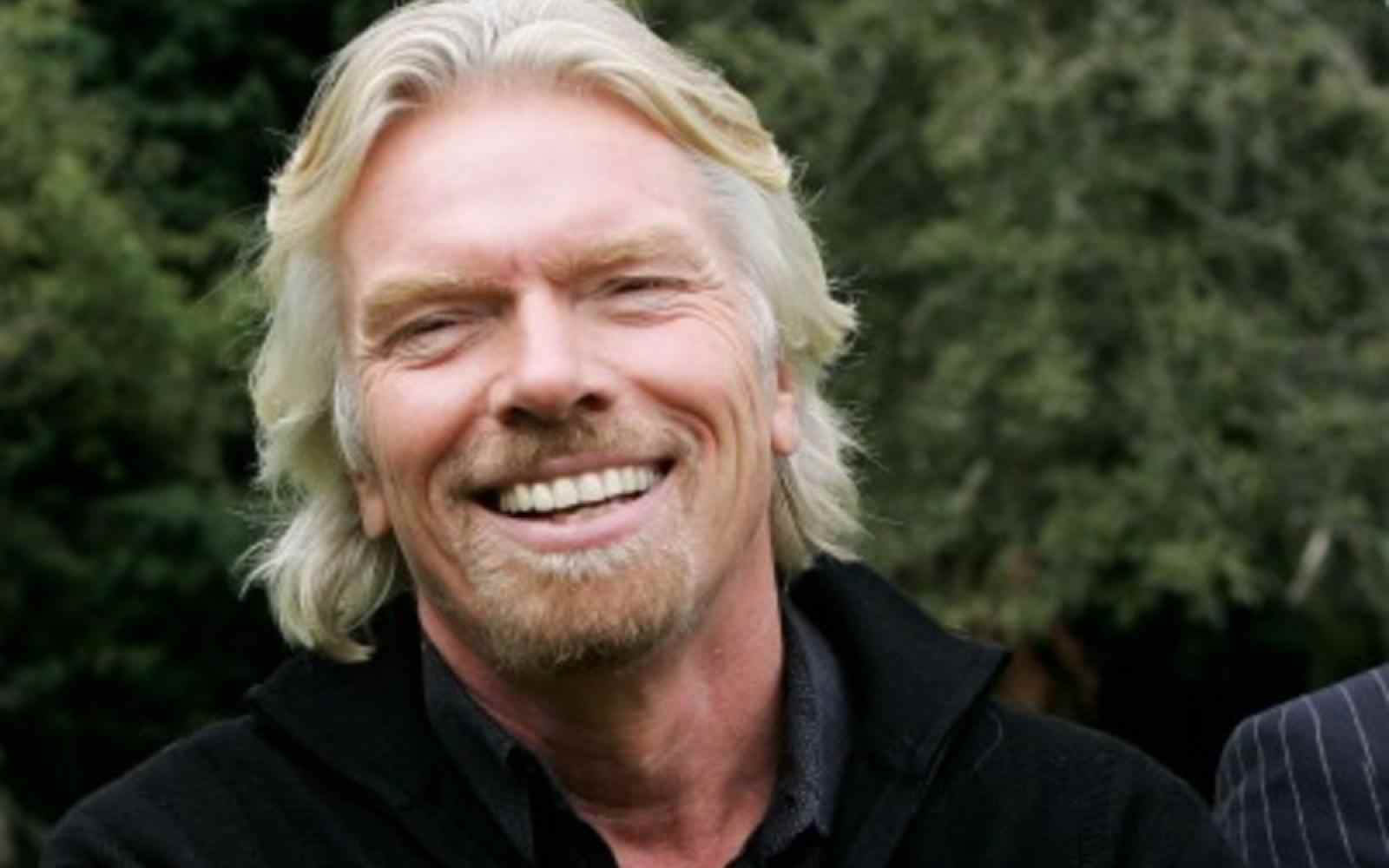 Virgin Galactic, Virgin Mobile, Virgin Records, Virgin Rail — you name it, Richard Branson has started it. 
Richard Branson started the Virgin Group in the 1970s (when he was still in his 20s), and the brand currently has over 400 companies operating underneath its umbrella.
He hit some early luck by signing some major artists to his record label (such as a young Janet Jackson), but his real strength comes as a serial entrepreneur.
He's willing to try just about anything once, and if it works, he also knows how to capitalize on it.
Surprisingly, his net worth is "only" $5.7 billion, but its doubtful he even notices. He's too busy appearing on Shark Tank and being knighted by the Queen to worry about things like money.
And if those don't occupy his time, he has a plethora of humanitarian causes he's passionate about.
Mark Zuckerberg
Mark Zuckerberg is the poster child for the millennial tech scene. His founding of Facebook is legendary — starting it in a Harvard University dorm room as a way to meet girls, allegedly stealing the idea from a classmate — but his success with Facebook is without question.
Today, Meta (as the parent company is now known) is worth $560 billion, though at one point, it was the sixth-most valuable company in the world with a valuation of over $1 trillion.
Zuckerberg's tactics may be controversial at times — did we really need in-app minigames, anyway? — but the proof of his entrepreneurial prowess is in the pudding.
He pioneered early digital advertising platforms, embraced the possibilities with virtual reality in online communities, and even has dreams of bringing internet to the entire world.
He's proof that just because you made it big, it doesn't mean you need to stop dreaming big.
Andrew Carnegie
Google the word "tycoon," and chances are, Andrew Carnegie's picture will come up.
As one of the wealthiest men of the early 20th century, Andrew Carnegie stands in a pantheon by himself. His individual wealth was an inflation-adjusted $371 billion — making him arguably the richest entrepreneur of all time — most of which he made from his steel companies.
Curiously enough, he gave away nearly his entire fortune before he died, leaving many people to identify him with philanthropy instead of entrepreneurship.
Many of these institutions that he personally (and fully) funded bear his name: Carnegie Hall, Carnegie Endowment for International Peace, Carnegie Mellon University, and Carnegie Museums of Pittsburgh, to name a few.
Jack Ma
For someone worth nearly $30 billion, Jack Ma is something of a maverick. Born to a poor family and raised as far from the internet as possible in mainland China, Jack has bootstrapped every part of his financial life.
He's done everything from translation services to teaching English, but it's his company Alibaba for which he is most well known.
Jack brilliantly understood that with the rise of eCommerce in connected countries like the United States, there needed to be a strong manufacturing backbone to feed that engine.
By building a platform whereby companies in other countries could commission Chinese industries to build their products for them at a lower price, Jack Ma became a billionaire almost overnight.
He also is one of the most famous entrepreneurs in a nation that isn't entrepreneurially friendly.
He no longer stands as the CEO of Alibaba, but Ma's fingerprint is everywhere. He's also involved in other pursuits, like investing in entertainment and media companies. 
Jeff Bezos
When Jeff Bezos graduated from college, he landed a series of high-paying jobs, eventually becoming senior vice president at D.E. Shaw and Co. — a New York-based investment firm.
He eventually quit to start Amazon, much to the chagrin of his then-boss who told him starting a virtual bookstore would be a great idea for someone who didn't "already have a good job."
It turns out that starting Amazon was a really great idea, considering the fact that Jeff Bezos is currently worth almost $200 billion, making him one of the richest people on Earth.
His money doesn't just come from his virtual bookstore, but also Amazon's other businesses in cloud storage, eCommerce, and logistics. Bezos also owns The Washington Post, Blue Origin, and a host of other companies.
Elon Musk
Like others on this list, Elon Musk has been an entrepreneur for most of his life. Born in South Africa and notoriously shy as a child, after graduating high school, Musk started a number of ventures that make his name virtually synonymous with the tech revolution.
Some of the greatest companies in the last 20 years have his name attached to them: Tesla, PayPal, Solar City, and SpaceX, to name a few.
And, most recently, Musk has also purchased a majority stake in Twitter, allowing him to control the direction of his favorite social media platform.
Musk is notorious for working extremely long hours, taking enormous risks (almost going bankrupt several times), and reading voraciously. He is the archetypal serial entrepreneur, for better or for worse.
Mark Cuban
With a net worth of almost $5 billion, it can be difficult to remember just where Mark Cuban made all his money to begin with.
He's invested in dozens of companies as a co-host on Shark Tank, made a fortune with the Dallas Mavericks (which he owns), and seems to always appear on social media. Where did his wealth come from?
Though he started off selling stamps door-to-door as a kid, his financial windfall came courtesy of Broadcast.com, which he sold to Yahoo in 1999. His share amounted to around $1 billion of the nearly $6 billion sale.
These days, Mark Cuban is more of a mission-preneur than anything else. He invests in companies that aid in disaster relief, healthcare, and other causes.
He's even dipped his fingers in the cryptocurrency world — like Elon Musk — and is able to move the markets by revealing which companies he favors.
Walt Disney
Although the name "Disney" may bring to mind dancing mice and a fairy castle, there's no fantasy when it comes to Walt Disney's wealth.
The artist-turned-tycoon's net worth at the time of his death was over $600 million ($1 billion today when adjusted for inflation). And the company that bears his name is worth nearly $300 billion today.
Walt Disney had a rough childhood, with a strict disciplinarian for a father and a series of professional roadblocks that threatened to derail his dreams.
The success of "Steamboat Willie" in 1928 — the first cartoon with a synchronized soundtrack — paved the way for future successes, such as "Snow White and the Seven Dwarfs."
Not one to rest on his laurels, Disney mortgaged almost everything he owned to create his first theme park (and if you're inspired to start your own, check out our theme park name ideas list). It was a massive success, allowing Disney to expand his empire until the day of his death.
Steve Jobs
Is it possible to have a "famous entrepreneur" that doesn't realize how famous he is?
Steve Jobs, by all accounts, never wanted to be famous. What he did want though, as he talked about in his legendary commencement address at Stanford in 2005, is to find a job he loved and "change the world."
Though his time at Apple was contentious at times, there's no question that Steve Jobs (and Steve Wozniak) created a business that has impacted billions around the world.
Apple not only creates a fleet of tech devices (computers, phones, and watches, to name a few), but has also made strides in entertainment and healthcare.
Apple may have started in a garage, but with offices around the world, Steve Jobs' impact has truly become global.
Most Famous Entrepreneur You've Never Heard Of
Diane von Fürstenberg
With appearances on the Time Most Powerful Women list, the Time 100, an induction into the National Women's Hall of Fame, and chairing the Council of Fashion Designers, Diane von Fürstenberg is the most famous entrepreneur you've never heard of.
Those in the fashion world gawk at her name, though. Diane has been a force on the fashion stage for the last 50 years, creating the world-famous wrap dress.
Her dresses have been worn by Michelle Obama, Jessica Alba, Susan Sarandon, and Whitney Houston. Diane has also released a cosmetic line, home-shopping business, and publishing house, bringing her net worth to $1.5 billion.
Will We See You On This List?
With so many opportunities to build your wealth listed here — fashion, technology, and real estate — there are numerous ways for aspiring entrepreneurs to build their empires. If the people on this list can do it from where they started, there's nothing stopping you from making it on a list of famous entrepreneurs too.
Want to learn step-by-step how I built my Niche Site Empire up to a full-time income?
Yes! I Love to Learn
Learn How I Built My Niche Site Empire to a Full-time Income
How to Pick the Right Keywords at the START, and avoid the losers
How to Scale and Outsource 90% of the Work, Allowing Your Empire to GROW Without You
How to Build a Site That Gets REAL TRAFFIC FROM GOOGLE (every. single. day.)
Subscribe to the Niche Pursuits Newsletter delivered with value 3X per week