What's The Easiest Social Media to Make Money? 5 Platforms Ranked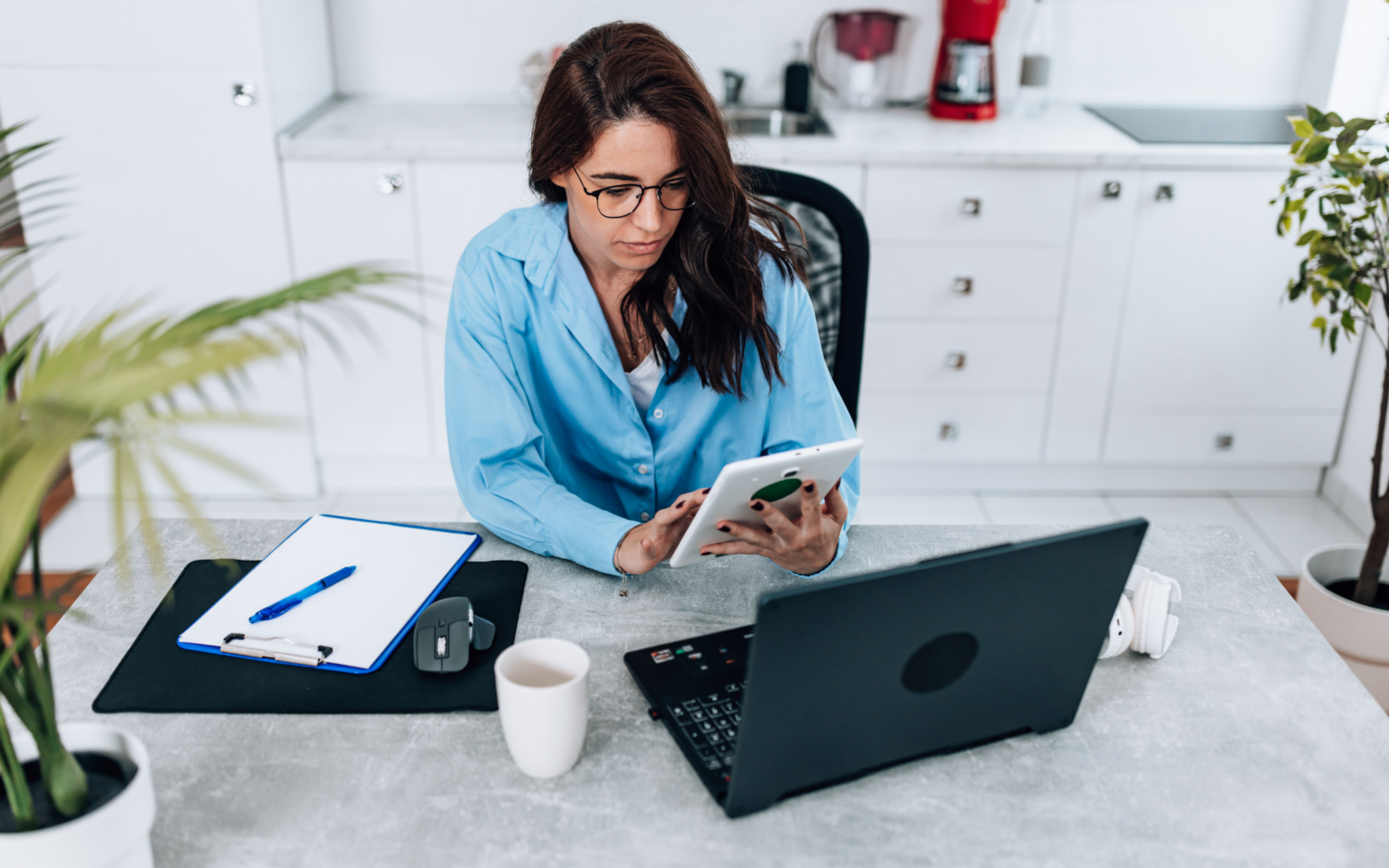 What is the easiest social media to make money? This is a valid question. You can see that social media is changing the lives of many content creators. It's turning top creators into millionaires and helping in other life-changing ways.
If you're looking to monetize your existing social media or are considering a social media side hustle or business but don't know where to start, I'm here to help!
In this post, you'll read about the 5 easiest social media sites to make money.
Discover:
The top 5 money-making social media networks you should be on
How to start a content creation business with social media
Income potential
And more...
Let's go!
5 Easiest Social Media to Make Money
With so many social networks online, which are truly the easiest social media to make money? We are uncovering that here in this post. Keep reading to discover the easiest social networks to be on and profit from!
1. TikTok
TikTok is the new kid on the block in terms of social media networks. It's one of the newest social media platforms to hit the internet. It's the short-form social media platform on the list!
TikTok began getting adopted more in the U.S. in 2020 when the pandemic wiped through the globe. People were forced to shelter indoors and avoid public places, for the most part, in many areas globally.
TikTok was there for people to express themselves through short-form video and get entertained!
What Kind of Content Do You Create for TikTok?
TikTok is a short-form video content platform. You can film videos up to 10 minutes long on the platform. The rise of short-form video has grown tremendously over the past few years, in part from TikTok.
Other social networks have quickly adapted and created their own form of short-form video, like YouTube Shorts and Instagram Reels.
90% of marketers plan to increase their short-form marketing budgets in 2023 alone!
Some people even call TikTok the new video king!
What Types of Videos Do Best on TikTok?
TikTok first started garnering attention for its dancing videos, but after time, more people began using the platform for various purposes outside of dancing, like:
Food and restaurant reviews
Shopping hauls
Cooking vlogs
How-to and tutorial-style demonstrations
Teaching business lessons and sharing inspiring quotes
Today, you can find just about every niche on TikTok, from ASMR mukbangs to ear wax removal, yoga demonstrations, celebrity reaction videos, and a lot more!
It has become a leading social media network and one of the best ways to make money as a creator!
The more views and engagement your videos get, the more money you can make!
How to Use TikTok to Make Money?
There are many ways to make money with your TikTok account. They are known for having a ton of different creator programs where they incentivize creators to film content on the platform.
Here are some examples:
TikTok Creator Fund
TikTok Creativiity Beta
Work with Artists program
Aside from the TikTok creator programs available, you can make money from TikTok outside the platform. Monetize your TikTok presence through affiliate marketing, sponsored posts, and selling products and services. You can utilize these monetization channels for other platforms as well, like Instagram, YouTube, etc.
How to Make Money with Affiliate Marketing?
Attract a niche audience using your TikTok account and short-form video content. Funnel the traffic to your affiliate offers directly or your email list, where you can sell to subscribers off the platform.
Then, make money for each affiliate referral that results in a sale!
TikTok affiliate marketing is one of the best ways to start affiliate marketing with no money.
How to Make Money with Sponsored Posts?
Brands pay you to create TikTok videos about them. This is one of the most lucrative ways to make money on TikTok.
You'll see income reports from creators below, sharing how much they fetch for a single sponsored video!
How to Make Money by Selling Products
Whether you're selling merchandise like t-shirts and hoodies or other physical goods, or digital products, TikTok is the platform to be on!
They also recently launched TikTok Shop, which lets you join as a merchant and sell directly to TikTok users.
How to Make Money by Selling Services
Sell services that you offer by attracting clients from TikTok. Whether you offer social media marketing services, life coaching, accounting, or another service, TikTok is an excellent acquisition channel to take advantage of.
This platform has created millionaires and continues to be one of the top social networks to make money online!
TikTok Success Stories
From Business Insider, they reported:
Personal finance creator with 2.4 million followers making $9 to $38 a day from the TikTok Creator Fund
Waterpark creator with 8+ million followers garnering $20,000 for a single sponsored video
Livestreaming creator earned $34,000 in a single month from TikTok Live
TikTok has created a new generation of digital stars – Business Insider
You can find other income reports across the web as well, like this Reddit thread that revealed creators were making:
$2,000 to $2,600 per month
$300 per TikTok live and,
$10K+ per month from various TikTok-driven sources
Why is TikTok the Easiest Social Media to Make Money?
It's one of the newer social platforms, so it still has quite a bit of organic reach, like Instagram, Facebook, and others in the early days.
Now is the time to get on TikTok, create short-form content, and start making money online!
---
2. Instagram
Instagram is another solid option and an easy way to make money online. This social media app can be another money maker you want to pay attention to.
Many TikTok creators also piggybacked on Instagram, cross-posting their short-form videos to IG to grow both networks, and it paid off big time for a lot of people.
What Ways Can You Make Money From Instagram?
The same opportunities exist with Instagram as with TikTok. You can make money from:
Sponsored posts
Affiliate marketing
Selling products and services
Platform-based programs
How Much Are IG Creators Making?
What Makes Instagram One of the Easiest Social Media Networks to Join?
Instagram really caters to creators.
They offer several ways to create and post content to the platform:
Instagram Post
Reels
Instagram Story
Instagram Live
It's super easy to create an Instagram account in minutes, post a bio photo, write your profile description, and start posting content!
---
3. YouTube
YouTube is one of the trailblazers of social media. They've been around almost as long as Facebook. YouTube is the long-form video platform of this bunch.
Create a YouTube channel, set up your profile, and start publishing videos!
How Do YouTubers Make Money?
Each social network in this list can make money virtually the same way. YouTube stands out because of its YouTube Partner Program, which essentially places ads on your eligible videos for monetization. You make money based on the number of views your videos earn.
The rate per view (RPM) varies based on the niche and kind of video you film.
You can track earnings in your YouTube Studio dashboard and get paid once a month.
This is the best way to make money passively as a YouTube creator.
How Much Are YouTubers Making?
Eric Worral makes $40K per month from YouTube affiliate marketing
Alex Cooper makes $8K per month from teaching his audience
Mr Beast earning 54 million dollars
Why is YouTube Considered One of The Easiest Social Media to Make Money?
It's made for long-form video. It can be tricky to get your point across and share your message in a 10-second or 30-second video like you might see on TikTok or IG.
With YouTube, longer videos thrive. You can create shorter 10-20 minute video tutorials or cooking demos that run 30+ minutes long. You'll even find long-form hour-long video presentations and courses on YouTube!
---
4. X (Formerly Twitter)
X is another winner on the list. This social media network caters to text-based short conversations.
Text-based posts
Memes
Interactive polls and surveys
Visual content
Trending content, topics, and hashtags
How Do You Make Money on X?
Aside from sponsored tweets, selling your products, services, and referring affiliate products, you can pursue X's creator ad revenue sharing program.
Basically, if your tweets are popular, you get a cut of the ad revenue.
X is a lot different than the other social networks in this roundup. Thinking creatively can really help you go far when it comes to monetizing your X account.
Here are 13 smart money-making strategies to try to make serious profit on X.
How Much are X Creators Making?
According to this report, top creators make millions!
@InternetH0F makes $107K+
@BillyM2k! makes $37K+
@MrBeast earning $25K+
This appears to be one-month earnings from X's creator ad revenue sharing program mentioned above. So, excluding this, the total income from these creators may be higher.
---
5. Facebook
Facebook is the oldest social media network in our list. They have grown a lot since they launched, now offering dozens of features for Facebook users to take advantage of, and for Facebook creators to make money:
Facebook groups
Facebook Marketplace
Creator bonus programs
Facebook Stars
Fan subscriptions
Facebook Live
Not to mention the traditional ways to monetize social media, like sponsorships, selling, and affiliate marketing.
How Much Are Facebook Creators Making?
According to ZipRecruiter, the average salary for a Facebook content creator is around $78,000/year.
From Business Insider, creators reported earning this much:
Morgann Book made $93,000 from Facebook payments between September 2022 and July 2023
Nuseir Yassin made $60,000 to $70,000 per month
Wasil Daoud made nearly $9,400 since January 2023
A lot of creators are cracking the code to Facebook payments by cross-posting their TikTok content on the platform! It's a smart way to get views, increase followers, and make money from Facebook!
Which Social Media is Most Profitable?
Facebook and Instagram are the two top most profitable social media networks in the world. They are responsible for half of all revenue generated from social media!
YouTube, LinkedIn, Snapchat, and TikTok followed.
What's the Easiest Social Media to Grow On?
The easiest social media to grow on right now is TikTok. That's because it still has a lot of organic reach, so new creators can get reach from TikTok's audience and more easily have their videos go viral.
It's more challenging on older platforms that have seasoned ad programs where you have to pay to play as a newer creator, more or less.
If you're looking for the easiest social media network to join and make money, I'd recommend hopping on TikTok!
And, while you're there, it's not a bad idea to crosspost your content to other platforms so you can kill two birds with one stone, growing on multiple networks at once!
Which Platform Pays the Most?
Surprise, surprise, TikTok!
According to this report from Epidemic Sound, TikTok was the top income-generating platform for creators. They surveyed 1,500 monetizing creators, and TikTok landed on top.
In second place was YouTube, followed by Facebook, then Twitter, then Instagram in last place.
Bottom Line
So, bottom line, TikTok is the easiest social media platform to make money and, funny enough, the most lucrative platform as well!
This does not discount the other social platforms on the list or platforms that haven't made the list, like Pinterest or Snapchat.
There are plenty of ways to monetize your online presence with social media. And the easiest ways are great for beginners but may not always be favorable for all creators.
With this info, I hope you feel more informed on which social networks to go after in monetizing your influencer!
Good luck!
Want to learn step-by-step how I built my Niche Site Empire up to a full-time income?
Yes! I Love to Learn
Learn How I Built My Niche Site Empire to a Full-time Income
How to Pick the Right Keywords at the START, and avoid the losers
How to Scale and Outsource 90% of the Work, Allowing Your Empire to GROW Without You
How to Build a Site That Gets REAL TRAFFIC FROM GOOGLE (every. single. day.)
Subscribe to the Niche Pursuits Newsletter delivered with value 3X per week