951 Chic and Bold Department Store Name Ideas to Inspire You
When you buy something through one of the links on our site, we may earn an affiliate commission.
Are you on the hunt for the best department store name ideas? Get ready to Ignite your retail empire with our guide to everything you need!
Whether a startup or rebranding a national chain, our lists cover everything from toys and games to jewelry boutiques.
Say goodbye to generic 'Super Stores' and hello to memorable, catchy, and downright fabulous department store names.
Our top tips will guide you in choosing the perfect name for your retail haven.
Grab your pen because you will want to take notes. The doors open now!
Footwear Department Store Name Ideas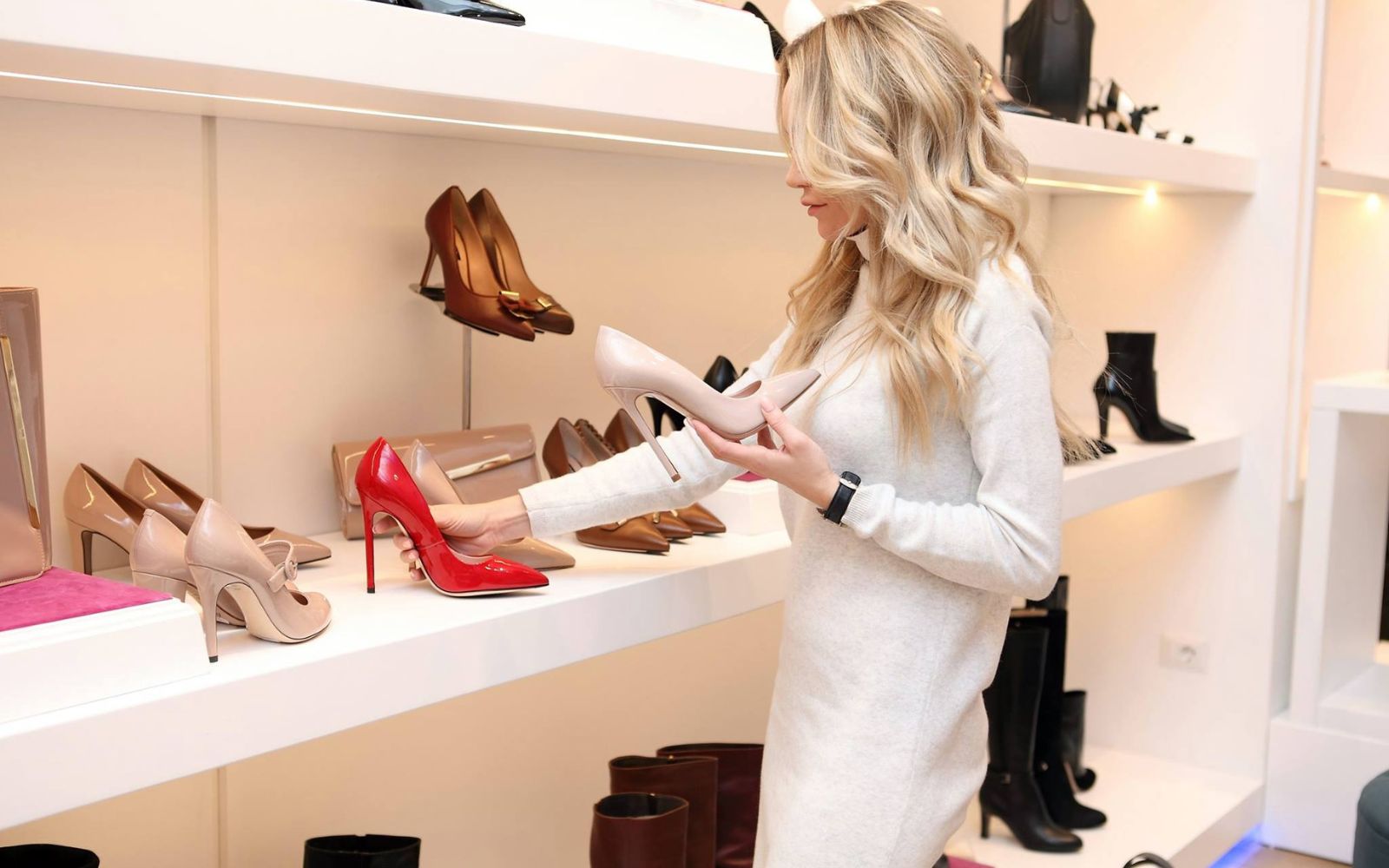 SoleStyle Haven
StepUp Emporium
ShoeFusion Hub
WalkIn Luxe
SoleMate Oasis
Kicks & Threads
The Footwear Loft
StrideRight Bazaar
FancyFoot Pavilion
Shoelandia
FootEase Boutique
UrbanSole Studio
TrendyTread Haven
PedalChic Emporium
SoleSculpture Plaza
ShoeSavvy Gallery
WalkWonders Palace
ArchAngels Outpost
SneakPeek Boutique
HeelHaven Outlet
SoleMosaic Square
ShoeShine Emporium
FootGlam Oasis
UrbanStride Hub
PoshPedicure Boutique
StepIn Style Mart
SoleArtistry Mall
FootForward Gallery
ShoeSpire Pavilion
SoleVogue Haven
Walkway Wonders
TrendyToes Emporium
SoleCouture Studio
The ShoeSmithy
ArchArboretum Plaza
SoleStory Boutique
UrbanFootprint
TreadTreasure Cove
HeelHighway Haven
SoleReflections
FootGalleria Oasis
Walkers' Retreat
StrideCharm Boutique
ShoeRendezvous
SoleHarmony Hub
StepStyle Spectrum
FootFashion Emporium
UrbanTread Gallery
PediParadise Plaza
Shoeluxe Bazaar
FootFiesta
Chic Names for Fashion Apparel Boutiques
Elegance Enclave
VogueVilla
Couture Corner
Glamour Gallery
StyleSymphony
Chic Boutique
Haute Haven
TrendyThreads
FashionFinesse
Couturista Cove
ClassyCloset
Runway Rendezvous
LuxeLane Boutique
ModaMansion
ChicCouturiers
StyleSculpt
DivaDrapes
TrendyTextures
Silk & Satin Soiree
EliteEnsemble
EvokeElegance
BellaBoutique
GlamGarb Gallery
UrbanUrbane
FashionFusion
VelvetVilla
ClassyCanvas Cove
VogueVortex
PoshPavilion Boutique
ModishManor
ChicCrafters
StyleSculpture Studio
HauteHarbor
CoutureCarousel
GlamGalleria Oasis
UrbanElegance Hub
TrendyTreasure Trove
Silk & Style Sanctuary
ClassyChic Boutique
RefinedRunway
ModaMingle Gallery
ChicCouture Plaza
StyleSpectrum Haven
EleganceEpicenter
VelvetVista Boutique
ClassyChic Corner
VogueVilla Vista
LuxeLookout
FashionFairyland
CoutureCottage
Epic Names for Home Decor and Furniture Outlets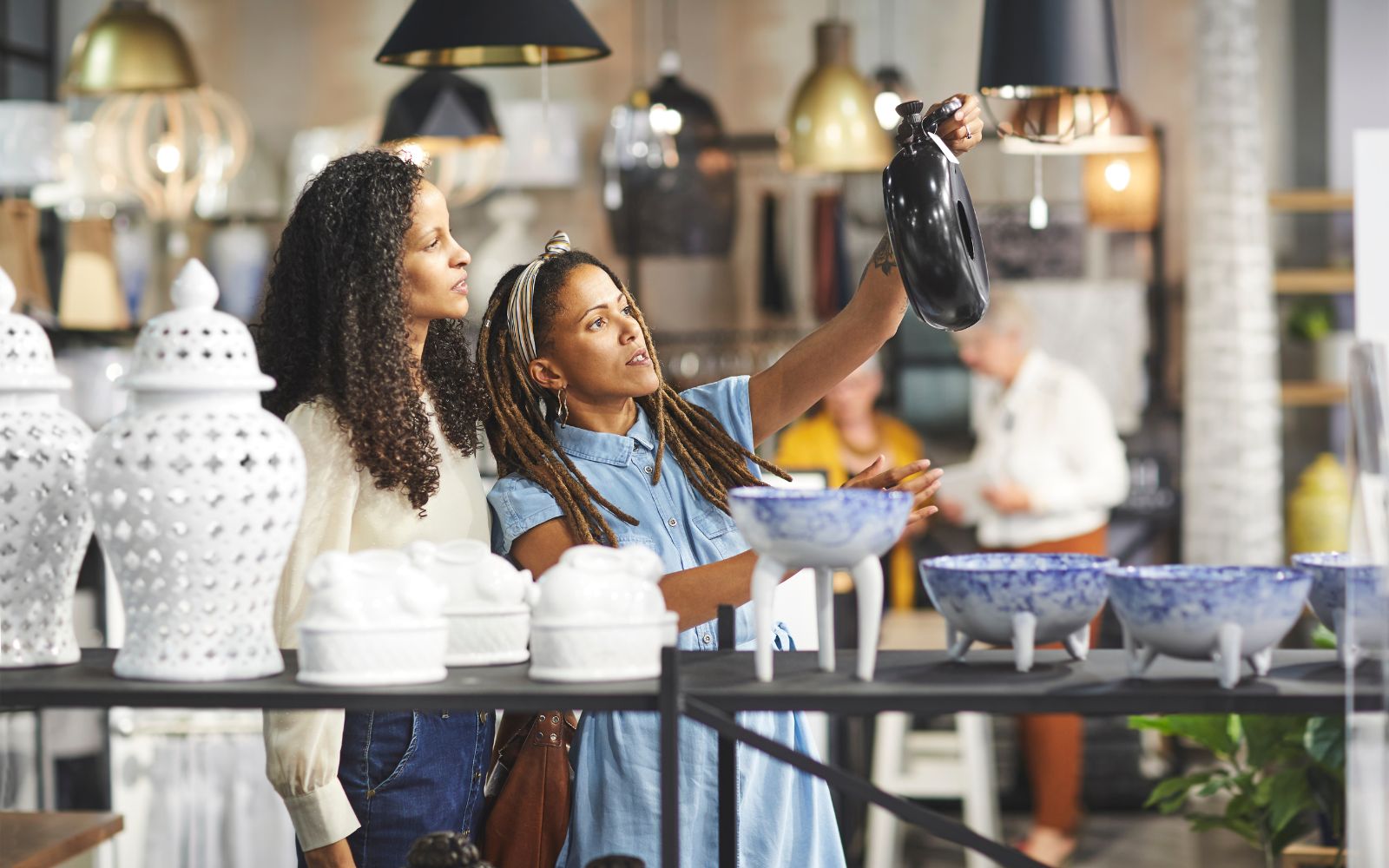 HomeHarmony Haven
FurniQuest Emporium
LivingLuxury Hub
DecorDreamscape
EpicEnsemble Furnishings
CozyCraftery
HouseHaven Outlet
FurniFinesse Gallery
ArtisanAbode Cove
ChicNook & Cranny
HomesteadHaven
LuxeLiving Loft
InteriorImprints
FurniFusion Oasis
HomeHues Boutique
EpicElegance Studios
LivingLegacy Plaza
DecorDwell Emporium
DesignerDen Oasis
FurniVista Haven
ArtistryAtHome
CraftedComfort Cove
House of Elegance
LuxeLifestyle Gallery
LivingLandmark Hub
DecorDestiny Outlet
DesignerDreamscape
HomestyleHeaven
FurniFlex Gallery
ArtisanalAbode
CozyCornerstone Cove
HomeHarbor Haven
EpicElegance Emporium
LuxeLineage Studios
DecorDelights Plaza
InteriorInnovators
FurniFable Oasis
CraftedCanvas Boutique
LivingLavish Cove
HomesteadHues Gallery
ArtisanCraftsmen
DesignDwellings Oasis
ChicChateau Cove
FurniFinesse Haven
LuxeLiving Legacy
DecorDynasty Emporium
EpicEmporium & Loft
LivingLoom Boutique
HomeHaven Harbor
FurniFantasia Plaza
Tech Names for Electronics and Appliances Stores
GadgetGalaxy
TechTrend Emporium
ElectronExcellence
ApplianceArena
DigitalDomain
GeekGizmo Gallery
CircuitCentral
TechnoTrove
ElectriCrafters
ByteBazaar
GigaGadget Cove
TechTitans Outlet
InnovationStation
ElectronEnsemble
ApplianceAdventures
DigitalDreamland
GizmoGallery Oasis
CircuitCity Emporium
ByteBrilliance Cove
GadgetGrove
TechnoTreasure
ElectriCraftsmen
GeekGenius Boutique
InnovationImpulse
ElectronEpicenter
ApplianceAtrium
DigitalDestiny Oasis
GizmoGarden Hub
CircuitCraftsmanship
ByteBrigade Plaza
GigaGizmo Haven
TechTopia Emporium
ElectriEvolution
InnovationInspire
GadgetGalleria
DigitalDynamo Cove
TechnoTinkerers
ApplianceAlchemy
ElectronExpedition
ByteBeacon Boutique
CircuitSynergy
GeekGizmoscape Oasis
TechTribe Emporium
Innovators' Island
GadgetGrid Cove
ElectriCrafted Legacy
DigitalDynamics Plaza
ApplianceAdvantage
TechnoTranquility
ByteBalance Outlet
Toys and Games Department Store Name Ideas
PlayPalace
GameGalore Emporium
ToyTreasure Cove
FunFactory
Kid'sKorner
JoyJunction Gallery
GameOn Oasis
Toylandia
PlayPizzazz Boutique
ImaginaNation
AdventureAtrium
GameGizmo Cove
Kid'sCrafters Outlet
JoyfulJourney Plaza
ToyBox Emporium
PlayfulParadise Oasis
GameGalaxy Hub
Imaginarium Isle
AdventureAlcove Cove
FunFusion Gallery
Kid'sCompanions
JoyJoy Oasis
GameHaven Emporium
ToyTinkerers Cove
PlayPal Pavilion
AdventureAvenue
GameGrid Plaza
ImaginativeIsland
Kid'sKingdom
JoyfulJamboree Oasis
ToyTroop Emporium
PlayfulParagon Cove
GameGeniuses
ImaginaVerse
AdventureArcade Cove
FunFables Boutique
Kid'sKaleidoscope
JoyJungle Gallery
GameGrove Oasis
ToyTreasure Trove
PlayPrestige Emporium
AdventureAlley Cove
GameGlitz Plaza
ImaginativeInnovators
Kid'sKreative Kingdom
JoyfulJukebox Oasis
ToyTime Emporium
PlayfulPioneers Cove
GameGalactic
AdventureAurora Plaza
Cool Names for Kitchen and Dining Showrooms
KitchenCraze
DiningDelights Emporium
CulinaryCorner
Cook'sCanvas
GourmetGallery
Chef'sChoice Cove
TableTreasures Oasis
CulinaryCrafters
EpicureEmporium
FlavorFusion Boutique
DineDesign Studio
KitchenMingle Cove
TasteBud Emporium
GourmetGalleria
Cook'sCanvas Oasis
DiningDeluxe Haven
CulinaryChic Boutique
FoodieFare Plaza
EpicureanEnsemble
TableTemptations
CulinaryCraftsmanship
Chef'sCharm Emporium
KitchenHarbor
GourmetGrove Oasis
FlavorfulFiesta Cove
DiningDynasty Plaza
TasteTrove Boutique
CulinaryCanvas Cove
FoodieFantasia
EpicureElegance
TableTrend Emporium
KitchenCompanions
CulinaryCreations
Chef'sCornerstone Cove
GourmetGardens Oasis
FlavorFestival Plaza
TasteTrail Boutique
DiningDreamscape
EpicureanEden
CulinaryCanvas Haven
TableTopiary Cove
KitchenSymphony
Chef'sCanvas Emporium
GourmetGazette Oasis
FlavorFiesta Plaza
DiningDesign Boutique
CulinaryCharm Cove
TasteTrove Oasis
EpicureanExcellence
CulinaryCraftsmen
Smart Names for Books and Stationery Stores
Bookworm Haven
StationerySavvy
LiteraryLounge
SmartScript Emporium
WordSmithery
PageTurner Plaza
StationeryStash Oasis
BookishBoutique
BrainyBook Nook
NovelNotions
SmartStation Cove
PenCrafters Outlet
LiteraryLegacy Plaza
WordWizardry Emporium
PagePerfect Oasis
StationerySpectrum
BookHaven Cove
MindfulMemos
SmartScripture Boutique
NoteNest Gallery
BrainyBookshelf
LiteraryLabyrinth
WordWhisperer Cove
PagePortal Emporium
StationerySynergy
BookBindery Oasis
SmartScriptStudio
NoteNook Cove
WordWeaver Plaza
BrainyBookstore
LiteraryLuminance
PagePalette Emporium
StationerySanctuary
BookishBay Cove
ThoughtfulThesaurus
SmartScripture Haven
PageTurner's Pavilion
LiteraryLegends Oasis
WordWonders Emporium
StationeryScribe Cove
BookVerse Boutique
BrainyBookstack
MindfulMusings
SmartScroll Emporium
PagePerch Plaza
LiteraryLatitude
WordWhiz Cove
NoteNest Oasis
StationeryScripture
BookishBibliophile
Fun Names for Health and Wellness Chain Stores
WellnessWonders
HealthHub Emporium
FitFiesta
MindfulMeadows
BodyBalance Boutique
ZenZone Plaza
LifeLuxe Oasis
VitalityVillage
WellnessWhirlwind
JoyfulJourney Emporium
WellBeing Oasis
MindfulMotion Cove
BodyBliss Boutique
HealthHarbor Plaza
ZenithZone Haven
LifeLight Emporium
VitalityVortex
WellnessWonderland
FitFusion Oasis
BodyBoutique Cove
JoyfulJunction Plaza
ZenZenith Emporium
LifeLabyrinth
WellSpring Oasis
BodyBalance Boutique
HealthHaven Cove
MindfulMomentum
VitalityVista Plaza
WellnessWaves Emporium
JoyfulJourney Cove
BodyBliss Oasis
ZenithZone Boutique
LifeLuxe Plaza
WellNest Emporium
MindfulMeadows Cove
BodyBalance Haven
HealthHarmony Oasis
FitFountain Plaza
JoyfulJungle Emporium
VitalityVillage Cove
WellnessWhisper
ZenZenith Oasis
LifeLuminance Cove
BodyBliss Boutique
HealthHarbor Plaza
MindfulMeditations
VitalityVista Oasis
WellnessWaves Cove
FitFusion Boutique
JoyfulJourney Oasis
Rhyming Department Store Name Ideas
StyleSmile
TrendBlend
HomeDome
GadgetMad
PlayBay
CooksNooks
BookLook
WellBell
SparkMark
ChicClick
GemGleam
DreamScheme
StoreRoar
FitKit
CraftsBlast
ShopHop
SongThrong
WorkPerks
ArtSmart
SparkBark
WriteRight
EliteFeats
BeatStreet
DeskBest
ArtMart
SportsChores
GardenWarden
CraftedPast
ShopTop
SoundBound
WorkQuirk
ArtsStart
SparkMark
TrendBend
ShineMine
CraftedCraft
HomeGlobe
GadgetPad
StyleMile
RhymeTime
PageStage
BelleTrell
StyleSmile
GemGleam
PlayBay
TuneMoon
EpicTherap
TechCheck
BookNook
SparkMark
Bold Names for Beauty and Cosmetics Shops
GlamGrove
BeautyBlitz Emporium
ChicCharms
CosmeticCraze
BoldBeauty Boutique
GlowGallery
GlamourGaze Oasis
PoshPalette
RadiantRevive
LuxeLacquer Emporium
BeautyBlend Cove
ChicCanvas Outlet
FlawlessFacets Plaza
BoldBoutique
GlowGenius Oasis
CosmeticCanvas Cove
GlamourGarden Plaza
PoshPowder Boutique
RadiantRendezvous
LuxeLash Emporium
BeautyBravado
ChicCraftsmen
FlawlessFinesse
BoldBrushstroke
GlowGlitz Plaza
CosmeticCrafted Cove
GlamourGoddess
PoshPerfection Oasis
RadiantRealm Emporium
LuxeLuminance Cove
BeautyBloom
ChicCharm Cove
FlawlessFestival
BoldBeautyBlend
GlowGaze Oasis
CosmeticCanvas Cove
GlamourGrove
PoshPurity Plaza
RadiantRadiance
LuxeLuxe Emporium
BeautyBaroque
ChicCreations
FlawlessFusion
BoldBlossom
GlowGallery Oasis
CosmeticCraftsmanship
GlamourGlow Cove
PoshPolish Plaza
RadiantReflections
LuxeLash Haven
Jewelry Boutique Names to Inspire
GemGlamour
JewelJunction
DazzleDreams Emporium
AdornAtrium
LuxeLocket Lounge
SparkleSpectrum
GemstoneGallery
EleganceElegance
BijouBoutique
RadiantRings Emporium
PreciousPavilion Cove
GemGalleria Oasis
DazzleDelights Cove
AdornedArtistry
LuxeLoom Plaza
SparkleSpire Boutique
GemGrove Cove
JewelJubilee
RadiantRadiance Emporium
BijouBazaar Oasis
GemGarden Gallery
EleganceEuphoria Cove
DazzleDreamscape
AdornAdventures
LuxeLabyrinth Emporium
SparkleSymphony
GemstoneSanctuary Cove
RadiantRealm Plaza
BijouBoutique Haven
GemGlitz Oasis
DazzleDestiny Emporium
AdornedArtisans Cove
LuxeLuminance Gallery
SparkleSculpture Plaza
GemGoddess Cove
JewelJewels Emporium
RadiantReflections
BijouBijouterie
GemGrove Oasis
DazzleDazzler Cove
AdornAdoration Plaza
LuxeLuster Cove
SparkleSplendor Boutique
GemstoneSymphony
RadiantRarity Emporium
PreciousPavilion Haven
BijouBoulevard Oasis
GemGlow Gallery
DazzleDeluxe Cove
AdornedArtisan Plaza
Creative Department Store Name Ideas
IdeaIncubator
ArtisticAvenue
CreativeCanvas Emporium
InnovationInspire
VisionaryVoyage
MuseMosaic Cove
ImaginationIsle Oasis
ArtistryAtelier
OriginalOutpost
ImprintInnovators Emporium
ImagineInfinite Cove
VisionVerse Plaza
CraftyCornerstone
IdeaIllumination
CreativeCrafters
InnovationImpulse
ImaginationInfinity
VisionaryVoyagers
MuseMakers Cove
ArtisticAlchemy Plaza
IdeaInception
CraftyCanvas Emporium
ImprintInnovations
ImagineImpact Cove
VisionaryVista Oasis
ArtistryArtisan
OriginalOrbit Plaza
CreativeCanvassing
InnovationIdea Cove
ImaginationInkwell
VisionaryVivid
MuseMaster Emporium
ArtisticArtistry
ImagineInnovation
IdeaIngenuity
CreativeCraftworks
InnovationInsight
VisionaryVortex Plaza
MuseMakers Oasis
ArtistryArtistry Cove
ImaginationIdea Haven
OriginalOrchestra
VisionaryVista Oasis
CreativeCanvas Cove
InnovationImpact
MuseMakers Plaza
ArtisticAlchemy Emporium
IdeaInception Cove
VisionaryVivid Oasis
ImagineInfinity Cove
Dynamic Names for Sporting Goods Marts
SportSavvy
ActiveAdventures Emporium
PlayfulPursuits
AthleticArena
FitnessFusion Boutique
GameOn Gallery
DynamicDen Oasis
SportsSupreme
FitFuel Emporium
AdventureAthletic Cove
ActiveAtrium Outlet
SportsSculpture Plaza
GameChanger Oasis
PlayPro Boutique
DynamicDash Emporium
SportSpire Cove
ActiveApex Plaza
FitFlare Boutique
AdventureAdept Oasis
GamePlan Emporium
PlayPalooza Cove
SportSpectrum
AthleticAces
DynamicDynamo
FitFusion Oasis
AdventureAgora Cove
ActiveArcade Plaza
GameGladiators Emporium
PlayPinnacle Oasis
SportStar Boutique
DynamicDestiny Cove
AthleticAsylum
FitFactory Emporium
AdventureAlley Plaza
GameCraftsmen
PlayMomentum Oasis
SportSprint Cove
DynamicDrive Emporium
ActiveAchievers Plaza
FitFinesse Boutique
AdventureAdventurers
GameGlory Oasis
PlayPulse Emporium
SportSparks Cove
DynamicDetermination
AthleticAlliance Plaza
ActiveAdept Oasis
FitForte Emporium
AdventureArena Cove
GameGeniuses
Green Names for Outdoor and Garden Superstores
EcoEden
GreenGrow Emporium
NatureNook
EarthEssence
GardenGrove Boutique
WildWonderland
EcoOasis Plaza
SustainableScape
OutdoorOasis Emporium
EcoEnclave Cove
GreenHaven Outlet
GardenGallery Oasis
EarthElegance Cove
NatureNurturers
Wildscape Boutique
EcoEden Emporium
GreenGreens Plaza
SustainableSerenity
GardenGrowth Cove
EarthyEpicenter
EcoHarmony Oasis
NaturalNest Emporium
GreenGlade Cove
Gardeners' Haven
WildWhisper Cove
EcoOasis Plaza
GreenGardens Oasis
EarthyEmporium
NatureNook Cove
GardenGleam
SustainableSanctuary
WildWonders Cove
EcoEnlightenment
GreenGardening Cove
GardenGreen Emporium
EarthyEco Plaza
NaturalNurturance
GreenGrassroots
EcoEden Oasis
Gardeners' Gallery
SustainableScape Cove
WildWilderness
GreenGrowers Emporium
NatureNirvana Cove
EarthyElegance Plaza
EcoOasis Oasis
GardenGrowth Cove
SustainableSerenity
WildWonders Emporium
GreenGardens Cove
Cute Names for Crafts and Hobbies Shops
CraftyCorner
HobbyHaven
CreativeCrafters Emporium
HandmadeHaven
FunFusion Boutique
ArtisticAdventures
CraftyCanvas Oasis
HobbyHub
DIYDelights Emporium
WhimsyWorkshop
CreateCraft Cove
CraftyCraftsmanship
ArtisticArtistry Plaza
PlayfulPalette Oasis
HobbyHarbor Boutique
HandcraftedHaven
CraftyCreations
FunFables Emporium
CreateCraftsmen Cove
CraftyCanvas Plaza
ArtisticArtisan Oasis
HobbyHaven Cove
WhimsicalWonders
DIYDreamscape
HandcraftedHarbor
CraftyCraftworks Boutique
ArtisticAdmiration
PlayfulPioneers Emporium
CreateCrafted Cove
CraftyCornerstone Oasis
HobbyHarmony Cove
WhimsyWorkroom
DIYDeluxe Plaza
HandmadeHappiness
CraftyCrafters Emporium
ArtisticArtists Cove
HobbyHarbor Oasis
PlayfulPalette Cove
CreateCrafters
CraftyCreations Plaza
WhimsyWonders Oasis
HandmadeHaven Cove
DIYDesigners Emporium
ArtisticApprentice Cove
CraftyCrafting Oasis
HobbyHarbor Cove
WhimsyWorkshop Plaza
CreateCraftsmanship
PlayfulPioneers Oasis
CraftyCorner Cove
Catchy Department Store Name Ideas
ShopSense
UrbanUtopia
RetailRadiance Emporium
MarketMarvel
StoreSavvy Boutique
Shopper'sShangri-La
RetailRendezvous Oasis
MallMagnet
Shopper'sSanctuary
UrbanUtopia Cove
StoreSavvy Plaza
RetailReflections
MarketMagic Emporium
ShopSense Cove
UrbanUniverse Oasis
RetailRhythms
Shopper'sSelection
StoreSculpture Cove
RetailRegalia Boutique
MallMystique
Shopper'sShack
UrbanUptown Oasis
StoreStyle Emporium
MarketMosaic Cove
Shopper'sSpectacle Plaza
RetailRhythms Oasis
ShopSense Sanctuary
UrbanUnwind Cove
MallMagnate Emporium
StoreSavoir-Faire
RetailRealm Oasis
Shopper'sSolace Plaza
UrbanUprising
MarketMarvel Cove
Shopper'sShelter
RetailRadiance Plaza
StoreSculpture Oasis
MallMajesty
ShopSense Studio
UrbanUrbane Cove
RetailRegency Emporium
MarketMingle Oasis
Shopper'sSplendor Cove
StoreSavvy Haven
RetailRendezvous Plaza
MallMasterpiece
UrbanUtopia Oasis
StoreSculpture Cove
Shopper'sSanctuary Plaza
RetailReflections Emporium
Musical Instruments Shop Names that Rock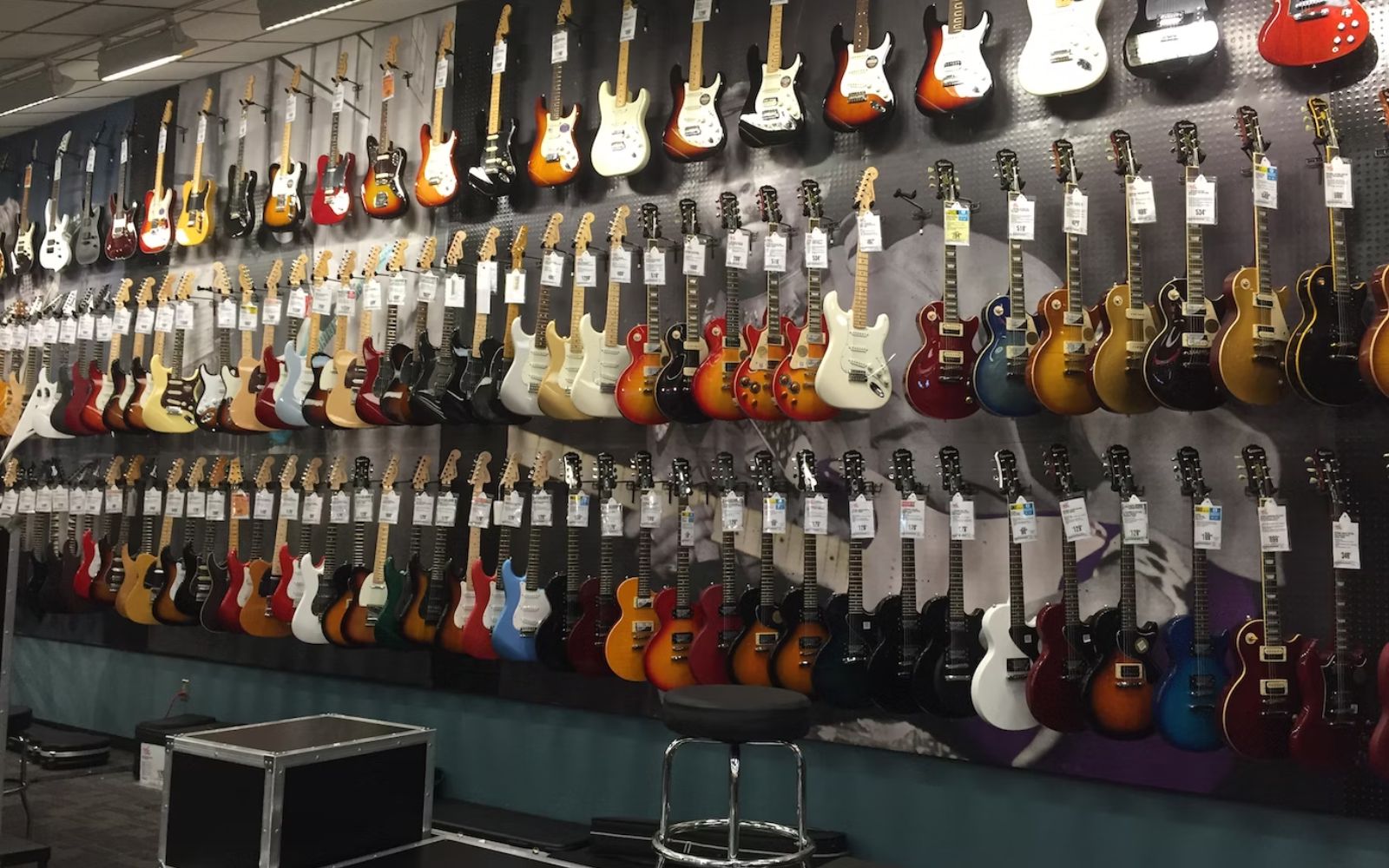 MelodyMania
SoundSculpt Emporium
RhythmicRiff
HarmonyHaven
InstrumentalInnovations
TuneTrove Boutique
MusicMosaic Oasis
CrescendoCove
RhythmicRhapsody
SoundSculpture Emporium
MelodicMuse Cove
HarmonyHub Plaza
InstrumentalImpulse
BeatBazaar Oasis
MusicMagic Boutique
CrescendoCrafters
RhythmicReverie
SoundSynergy Cove
MelodyMakers Emporium
HarmonyHarbor Plaza
InstrumentalInception
TuneTrail Oasis
MusicMagnet Boutique
CrescendoCraze
RhythmicRhythms Cove
SoundSculpture Cove
MelodyMingle Emporium
HarmonyHaven Oasis
InstrumentalInnovators
BeatBoutique Plaza
MusicMasterpiece
CrescendoCanvas Cove
RhythmicRadiance
SoundSculpt Oasis
MelodyMeadow Emporium
HarmonyHarbor Cove
InstrumentalInspire
TuneTrend Plaza
MusicMarvel Boutique
CrescendoCraftsmen
RhythmicRealm
SoundSculpt Cove
MelodyMakers Oasis
HarmonyHub Emporium
InstrumentalInfinite
BeatBliss Cove
MusicMosaic Plaza
CrescendoCanvas Oasis
RhythmicRhapsody Cove
SoundSynergy Emporium
Office Supplies Department Store Name Ideas
OfficeOasis
WorkWonders
DeskDeluxe Emporium
PaperParadise
OfficeEssentials Boutique
PenPerfection Plaza
WorkspaceWonderland
OfficeOpulence Oasis
WorkStation
OfficeElegance Cove
DeskDreamscape
OfficeOrigins Emporium
PaperCraft Cove
WorkSpace Studio
OfficeOptimum Oasis
DeskDestiny
OfficeOfExcellence
PaperPavilion Cove
WorkWonders Plaza
OfficeOasis Emporium
DeskDazzle
PaperPerfect Cove
OfficeOrigins Oasis
WorkspaceWhirlwind
OfficeOpulence Cove
DeskDesign
WorkWonders Emporium
PaperParagon Cove
OfficeEssentials Oasis
WorkspaceSymphony
OfficeOptimum Cove
DeskDeluxe Plaza
OfficeOfOrder
PaperPalette Emporium
WorkStation Cove
OfficeOrigins Cove
DeskDestiny Oasis
OfficeOpus Emporium
WorkWonders Cove
DeskDeluxe Oasis
PaperPerch Plaza
OfficeEssentials Cove
WorkspaceWonder Emporium
OfficeOfOrder Oasis
PaperPerfection Cove
DeskDesign Plaza
OfficeOptimum Emporium
WorkspaceSymphony Cove
DeskDreamscape Oasis
OfficeOrigins Plaza
Elite Names for Art and Collectibles Boutiques
ArtistryAtrium
CollectibleCrafters
EleganceEmporium
ArtisanArtistry
PrestigePavilion Boutique
ArtisticAlchemy Oasis
EliteEpicenter
Collectors' Cove
ArtisanArtifacts Emporium
EleganceElysium Cove
GalleryGems Plaza
ArtistryAtelier
PrestigePalace Oasis
ArtisticAccolade Cove
Collectors' Gallery
ArtisanAdmiration
EliteEnsemble Emporium
EleganceEuphoria Cove
ArtistryArtisan Plaza
PrestigePinnacle Boutique
ArtisticAntiques
CollectiblesCove
ArtisanAppreciation
EleganceEclat Emporium
GalleryGaze Oasis
ArtistryAvenue Cove
PrestigePerfection
Collectors'Companions
EliteEmporium
ArtisanArtistry Oasis
EleganceElysium Cove
ArtisticAccolade Plaza
GalleryGems Emporium
PrestigePalace Cove
ArtistryAtelier Oasis
CollectiblesCharm
ArtisticAppraisers
EliteEpicenter Cove
EleganceEmporium
ArtisanAntiques Plaza
PrestigePavilion Emporium
ArtistryAlchemy Cove
Collectors'Collection
GalleryGems Oasis
ArtisticAdmiration Cove
EliteEnclave
EleganceEclat Plaza
ArtistryArtisan Emporium
PrestigePerfection Cove
Collectors'Corner
Handy Hints to Bag the Perfect Name
Window shopping for the best department store names is just the start. Use these tips to get the ideal name that will have customers lining up at your doors:
Showcase what your department store specializes in. Are you all about fashion, electronics, home decor, or a bit of everything? Your name should reflect your niche.
Brainstorm keywords. Grab a notepad and jot down keywords related to your store. Think about products, values, and the vibe you want to convey.
Don't be afraid to play with puns or wordplay. Clever and humorous names can be incredibly catchy. Just make sure they're easy to spell and pronounce.
Consider who your ideal customers are. Are they hipsters, families, tech enthusiasts, or trendsetters? Your name should resonate with them.
Try to steer clear of overly generic terms like "Superstore" or "Discount Shop." They lack personality and won't stand out in a sea of competitors.
A matching domain name for your store's website is vital. Check if your desired name is available online, for example, on Namecheap.
Create an online presence. Need help with a website? Read our article on how to create a website for your business. Then promote your new store on the top social media platforms.
Ensure that your chosen name doesn't infringe on any existing trademarks or copyrights. You don't want any legal trouble down the road.
Simple names are easier to remember and type into search engines. Avoid overly complicated or long ones that customers could forget.
Think about the future. If you plan to expand your offerings, choose a name that won't pigeonhole you into a specific category.
Once you have a shortlist of names, test them with friends, family, or strangers. Get feedback on which ones resonate the most.
Be unique. Your name should stand out in the crowd. Avoid using common words or phrases that every other store is using.
Think about branding. Consider how the name will look on signage, digital business cards, and advertising materials. It should be visually appealing.
Naming your store is an exciting process. Enjoy it! Don't rush; take your time to find that perfect fit. Remember, it's all about finding a name that resonates with your vision and customers.
Good luck, and may your store bring you bags of success and happy shoppers!
Want to learn step-by-step how I built my Niche Site Empire up to a full-time income?
Yes! I Love to Learn
Learn How I Built My Niche Site Empire to a Full-time Income
How to Pick the Right Keywords at the START, and avoid the losers
How to Scale and Outsource 90% of the Work, Allowing Your Empire to GROW Without You
How to Build a Site That Gets REAL TRAFFIC FROM GOOGLE (every. single. day.)
Subscribe to the Niche Pursuits Newsletter delivered with value 3X per week