37 TOP Companies That Pay for Invention Ideas: Sell Ideas For Money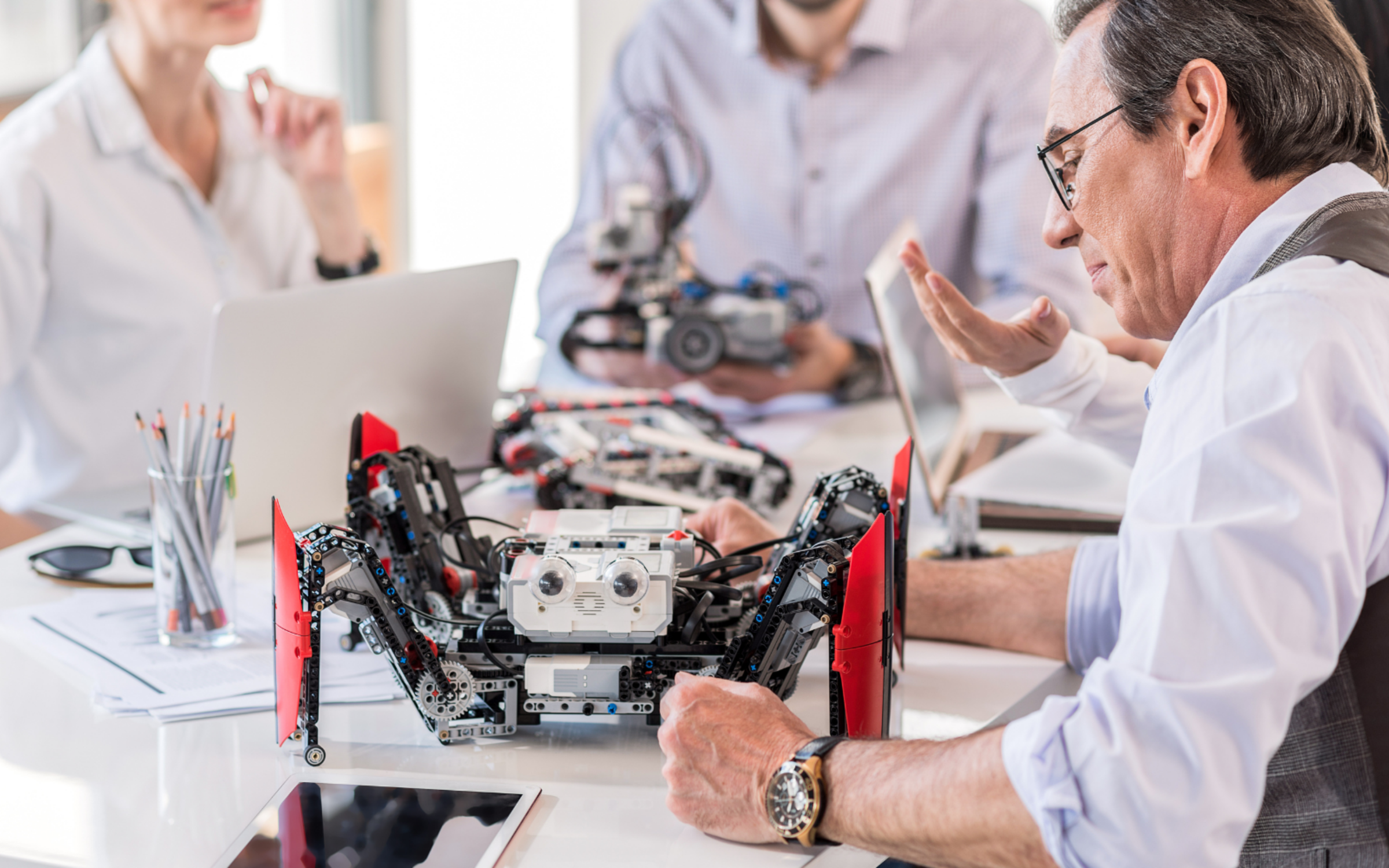 When you buy something through one of the links on our site, we may earn an affiliate commission.
Did you know there are companies that pay for ideas?
That's right. You might be walking around your neighborhood, building something in your backyard, or raising your kids, and suddenly, you come up with a new idea that would make your work easier. Sometimes, you chuckle because you think you can't materialize those innovative ideas and decide to ignore them.
What you might not know is some companies are always looking for ideas. And the money you can make from them will surprise you.
What To Do Before Looking for Companies That Pay for Ideas
As you'll see in most idea submission pages, some companies have vague descriptions about how they handle submissions, while others will provide little to no information unless you contact them privately.
To make sure they do right by you, below are some things you need to do.
Research
You need to make sure your innovative idea doesn't hasn't already been put forward. So, check your local market and research in global markets to make sure your idea isn't already being implemented.
Patent
Patenting your ideas helps in two ways:
It helps make sure that your idea is original since you can't get a patent if someone else has already patented the idea
And a patent helps protect your intellectual property
That way, no one can implement your new ideas without your authorization.
A lot of companies will not accept idea submissions unless the builders inventions have been patented. The US Patent and Trademark Office can help determine if someone else already owns the idea.
NDA
Once a company is interested in the idea and wants to get more details, you need to make sure they sign an NDA (Non-Disclosure Agreement). Some companies may agree to sign it, but others may not. Those that can't sign one should be a last resort.
It will also depend on what type of idea you have. Some innovative ideas can't form the basis of a startup, so you can submit them with an agreement that the company may disclose or use the idea. But if the idea is viable for a business, consider other channels first.
Hire a Professional
It's also vital to have an attorney or someone highly experienced in dealing with intellectual property.
They can help interpret some of the policies, and they can even suggest the best way forward based on the nature of your idea.
Read and Compare the Company's Regulations
Ignoring Terms and Conditions is common in many sectors. But you can't afford to do that when you have a great idea that could change your life.
Read the fine print on all companies, and with the help of a professional, choose one that's best suited for your idea.
Consider Starting a Business
Before submitting your invention, explore the option of starting a business. One of the major challenges of starting a business is funding.
But you can source funding from friends, crowdfunding, angel investors, or accelerators.
If you have an app idea, you can always find a good developer, graphic designer, or virtual assistant on sites like Fiverr or Upwork, and they may not charge as much as some firms would. But be careful with these platforms since you can also get scammed.
While selling your idea is a good option, there are times when you can make way more money if you own the company. That's why it's crucial to analyze all options.
Companies That Pay for Ideas
If, after considering all factors, selling your invention idea is the best way to go, here is a list of the companies you can sell your ideas to.
Whilst these companies sometimes buy ideas, remember, there's no guarantee that they'll approve your idea!
1. 3M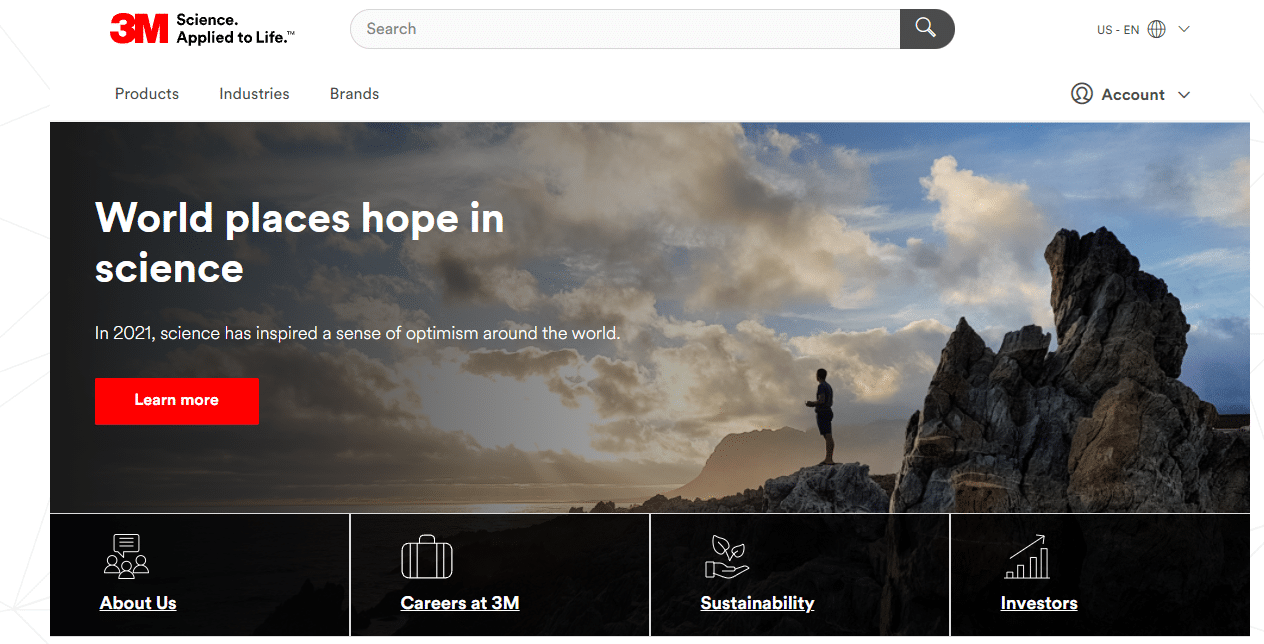 3M is an industry-leading brand in adhesive technologies and office supplies that uses science to improve their consumers' work-life, health, and safety.
You can submit your product idea to them as long as it's patented. However, their policies state that they are not obligated to respond or even pay for the ideas.
Just make sure you research what area they haven't covered, present the idea in the best way possible, and patent it before pitching it to them. Since they own unsolicited ideas upon submission, signing an NDA would be a good way to make sure you get paid for your ideas. You also need to be patient as they review your invention.
SUBMIT IDEA TO 3M
---
2. Sharper Image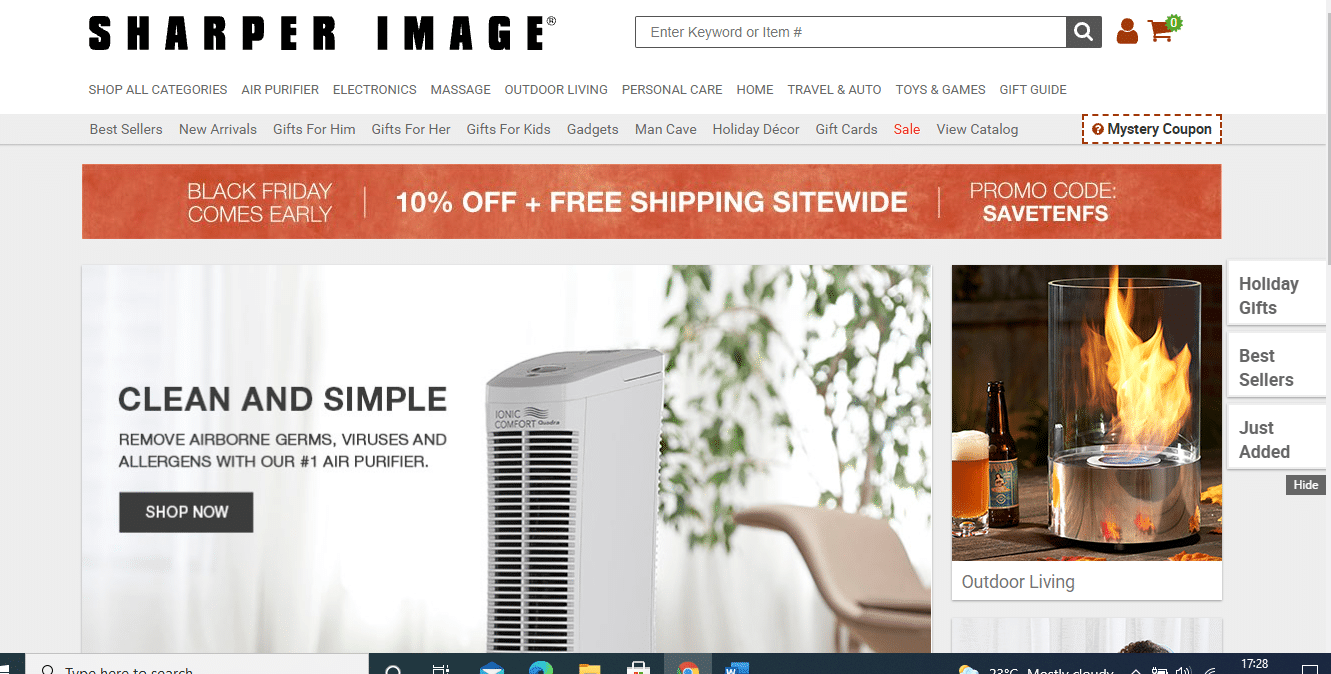 If you're into gadgets and love innovating stuff, Sharper Image is looking for your innovative ideas.
Being a leading company in the home appliances, toys, and other gadgets niche, with such a wide range, they are always looking for the "Next Big Thing" in the industry.
Just send your idea to the company's design team by emailing productideas [@] sharperimageonline.com. Make sure you give a comprehensive description of the product, attach pictures, and explain if you've already sold the product, and they will respond within 14 days.
SUBMIT IDEA TO SHARPER IMAGE
---
3. Bosch
Bosch, a leading German Multinational engineering and technology company, manufactures products like home appliances, security devices, IoT, power tools, automotive, etc. and they love new ideas!
If you have an idea in line with the products they manufacture, you can submit product ideas to their team, and they'll review it and get back to you. It can take up to 8 weeks, and the payment can vary, so be patient and see a patent lawyer or any other consultant for advice on pitching your product ideas.
SUBMIT YOUR IDEA TO BOSCH
---
4. All Star Innovations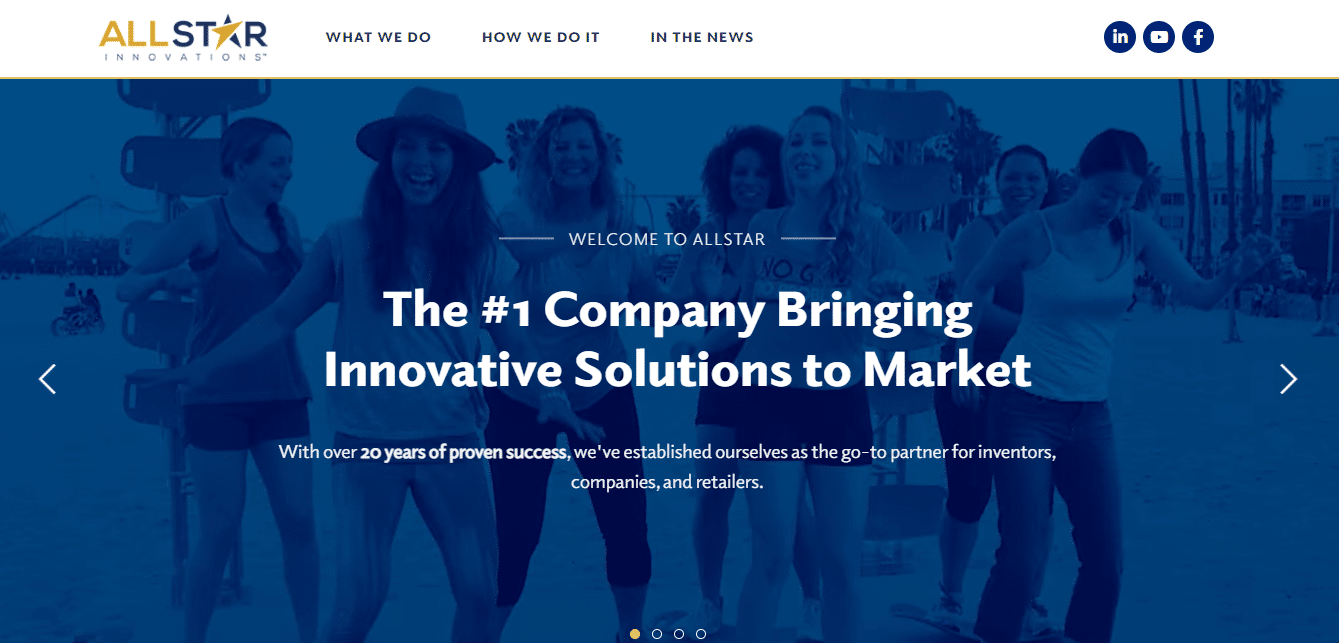 Allstar Innovations is one of the best places to submit your ideas. They have more than 2 decades of experience and have launched some of the most successful products, such as Debbie Meyer Green Bags, Snuggie, and Vanity Planet.
They also work with Walmart, Amazon, and many other retailers and wholesalers, giving your new ideas a higher chance of success. All Star Innovations accepts product ideas in over 25 categories, including automotive, lawn and garden, storage ideas, beauty, pet products, bed, etc.
The application process is divided into 4 steps, and you only have 1 hour to complete it. Make sure you have all the details about your product with you before starting the submission process.
SUBMIT YOUR IDEA TO ALL STAR
---
5. Hyde Tools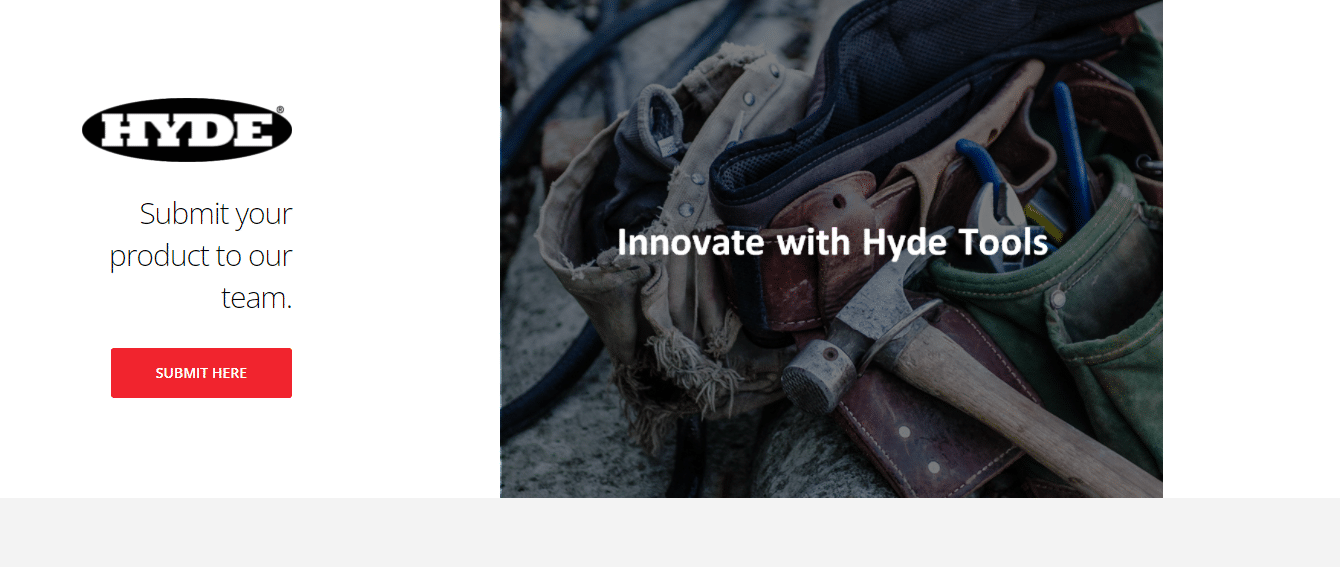 If you've worked with home tools or trade tools for a long and came up with ideas that would make the tools better, you should consider submitting the idea to Hyde Tools.
They are among the most popular companies dealing in industrial tools, trade tools, and home tools. And they are always looking for new ideas and innovative ways to make the jobs of those who use their tools easier.
SUBMIT AN IDEA TO HYDE TOOLS
---
6. Jokari Home Solutions
If you're a homemaker or a DIYer who loves inventing tools to use around your home, Jokari Home Solutions might be your perfect idea buyer.
It's worth mentioning that Jokari Home Solutions started with an invention (idea submission) named Jokari, a huge success that placed them on the global map of retail products.
They went ahead to manufacture excellent home products such as the themed Fizz keepers for bottled beverages, coffee and tea products, frozen food products, storage solutions, and home gadgets.
If you have an idea, you can submit it by clicking the button below, and they'll respond promptly. As you'll see on their submission page, they advise their applicants not to disclose the name or too many details of the invention in the application email or online form.
SUBMIT YOUR IDEA TO JOKARI
---
7. BD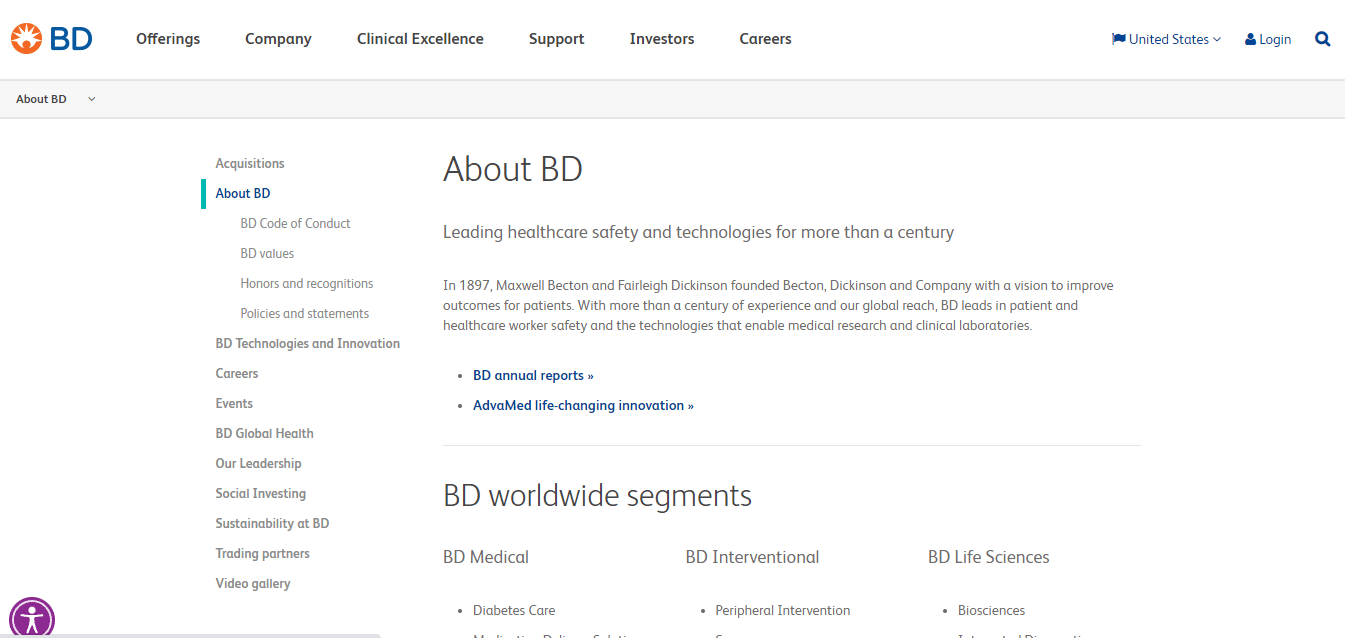 Do you care about health and safety? Have you come up with ideas that you believe can help thousands or millions of people in the health sector? BD wants to hear from you.
BD is a leader in the healthcare sector thanks to its partnerships with several innovators and stakeholders whose goal is to improve healthcare, and you can join them too. For more information about their idea submission program, read the BD Idea Submission Brochure.
SUBMIT YOUR IDEA TO BD
---
8. Wilson Sporting Goods
If you're a sports fanatic, inventor, or creative, you're not short of options for where you can submit your ideas. Wilson Sporting Goods is one such company that has a team dedicated that pays for ideas that seek to improve or advance the sporting niche.
Having been in the sports equipment business for at least 100 years, they've built partnerships and helped bring to life many innovations.
Wilson Sporting Goods is always looking for new ideas. Who knows? Your invention could be the next big thing in the sports industry. But before submitting your invention on the submission form, make sure you read and understand their terms and conditions to avoid any issues in the future.
SUBMIT YOUR IDEA TO WILSONS
---
9. Procter & Gamble
Launched in the 1800s, Proctor & Gamble is one of the largest consumer goods brands with branches worldwide. They manufacture a wide range of consumer products for use in the bathroom, kitchen, personal hygiene, and general household applications. You probably already have some of their products on your shelf.
Besides using their products, you can also submit your ideas and watch them being used in millions of households once they accept them.
Your idea doesn't have to be a state-of-the-art invention, though. It can be a new business model, a new packaging method, or a new manufacturing method. You can even check the types of ideas they are looking for and tailor your ideas to their needs before you submit your idea.
SUBMIT YOUR IDEA TO P&G
---
10. Invention City
Invention City is one of the best things that ever happened to inventors. Launched in 1986, they offer licensing deals upon approval, allowing you to earn royalties from your inventions for up to a decade.
All you have to do is submit your idea and pay $95 for a detailed and honest review. They will get back to you with a report, regardless of whether they approve it or reject it.
If they approve it, you can start working together. But if they reject it, you'll know what to do the next time you invent something, saving you time and energy.
Invention City accepts all kinds of ideas, including mobile apps, home appliances, office tools, foods and beverages, advanced technology devices, etc.
SUBMIT IDEA TO INVENTION CITY
---
11. Coleman
Do you love spending your time outdoors? Be it camping (or even some kind of camp like these camp name ideas), hiking, etc.? If you are, and you think you have ideas that could improve your outdoor experience, Coleman specializes in outdoor recreation products and is one of the companies that buy ideas.
Coleman is a popular company specializing in outdoor and camping products such as tents, stoves, coolers, and other camping accessories.
They only accept patented ideas. So, ensure you go through the proper channels to get a patent and don't apply while it's still pending since they won't accept your submission. They also accept manufactured products, where they can allow you to use their brand on your products.
SUBMIT IDEA TO COLEMAN
---
12. Escalade
Like Wilson Sporting Goods, Escalade Inc. has made a name for themselves in the sports equipment, outdoor, and fitness industry. To stay ahead of the rest, they are always accepting new ideas about products or services that they can offer.
If you have a new product invention or a new marketing method or presentation to the market, they would love to hear from you.
SUBMIT IDEA TO ESCALADE
---
13. Unilever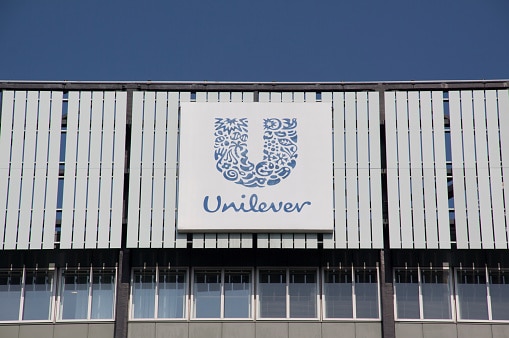 Unilever is one of the most recognizable brands. From their creative ads to their useful products that range from personal care, hygiene to food, you probably use at least one of their products daily.
Since they have several products and have branches in several countries, they could use your help in coming up with new technical or non-technical ideas to widen their scope or improve the consumer experience in the areas they are already distributing. You can even suggest naming and marketing strategies.
SUBMIT YOUR IDEA TO UNILEVER
---
14. Coca-Cola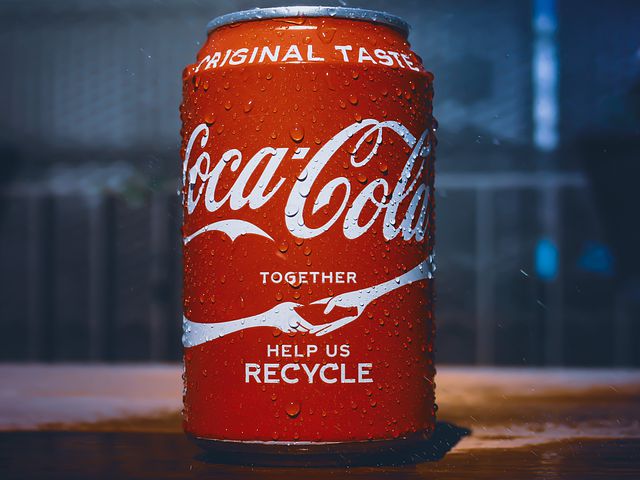 Coca-Cola needs no introduction since it's one of the largest multinational beverages companies. What you might not know is that it's also one of the companies that pay for ideas.
However, they don't accept ideas on modifying their formula, marketing ideas, or how to promote their products.
But they can accept ideas about waste management and recycling, new food or beverages formulas, or even packaging ideas. Just make sure you don't contact any employee or anyone affiliated with Coca-Cola asking about your idea's progress. This will only delay the review process.
SUBMIT YOUR IDEA TO COKE
---
15. Play With a Purpose
In a world where some kids prefer video games to physical activities, Play With A Purpose has carved a niche in manufacturing the best ideas in physical activity toys. These are toys that will encourage children to run, jump, catch, and learn balancing skills through active play that they can use in sports and other activities.
If you love engaging your kids physically and have built toys or have some product suggestions that would work, you can pitch your idea to this company which is actively searching for innovative and unique products. They're always looking for new ideas. You can fill out the form or call them through a phone number provided on the company's website for more details.
SUBMIT YOUR IDEA TO PWAP
---
16. Henkel

Henkel is a chemical and consumer goods company known for manufacturing beauty products, adhesive products, and laundry and home care products. And they are looking for invention partners with solutions to their challenges, which they've published on their company website.
Whether you are a patent holder, have a pending patent application, or have no patent but have registered the idea, they are willing to work with you. If you want to start a company instead, they can provide support, mentorship, and resources through the Henkel innovation partnership program if you allow them to own a percentage of your company in the licensing deal.
SUBMIT IDEA TO HENKEL
---
17. FastCap
Are you an inventor in the woodworking industry? Don't let your ideas go to waste. Instead, submit them to FastCap, a renowned company in the industry. FastCap produces a wide range of products, from the hardware used in making wooden products to safety gear, and they get most of their ideas from idea submissions.
They're pretty picky, though. Most of the submissions made don't get approved. According to a statement on their website, only 1 out of 100 submissions are accepted, and only 1 in 1000 have a chance of being a home run. So, make sure you've thought everything through, and you're almost certain your idea can be a home run before you submit your idea.
Once you're approved, you're entitled to royalties ranging from 2% to 5% of the product's price, and which are payable monthly. And you don't even need to have a patent to submit your idea. As a matter of fact, they can help you apply for the patent. Another fascinating feature about their submission process is you deal with the founder, Paul Akers, a legend in the woodworking industry.
SUBMIT IDEA TO FASTCAP
---
18. Mustang Survival
Mustang Survival strikes a balance between helping recreational and military users, as well as water rescue professionals, explore and utilize the marine environment without damaging it. As such, they are always glad to accept any business idea that can help improve their products.
While they prefer patented product ideas, as part of the idea submission process, you can submit new ideas for a non-patented invention if you agree to sign a New Product Non-Disclosure form. For your idea to be accepted, it has to be;
New to the market and to Mustang Survival.
Be associated with a working product.
Be financially viable.
SUBMIT YOUR IDEA TO MUSTANG
---
19. Mobile App Fund
New ideas don't have to be about physical products.
If you have an app idea that doesn't already exist but would revolutionize a certain sector, the Mobile App Fund will pay you for it. You don't even need to know how to code to get your new app ideas off the ground. Just submit your app idea, and you'll receive funding ranging from $5000 to $1 Million. They will also help in developing and marketing your app idea. Mobile App Fund accepts new app ideas in the following niches;
Location-based social networking networks
Apps that solve problems for individual consumers or businesses.
Streaming services
Virtual Reality
AI and Machine Learning
Payment integrations
Apps for everyday use
SUBMIT YOUR IDEA TO MAF
---
20. Eco-Products

This one is for those who are passionate about preserving the environment. Eco-Products manufactures single-use environmentally friendly products for packaging and food storage.
These include plant-based plastic cups, paper containers made from recycled materials, utensils, and even kids' toys. In a world where non-bio-degradable materials are everywhere, finding an original idea for environmentally friendly options isn't easy.
That's why Eco-products ask their customers to share any ideas on products that can help preserve our ecosystems. They don't provide many details about their compensation strategy, so contact them first and get the lay of the land before submitting your idea and contact details.
SUBMIT YOUR ECO IDEA
---
21. Under Armour
Under Armour is a big brand sports equipment company that pays for ideas. Their products are designed to improve an athlete's performance.
So, if you're an athlete or a fitness enthusiast with some fascinating product ideas, you can submit them to the sporting goods manufacturer.
This sports training products company is always looking for the next creative idea on footwear, hunting, outdoor accessories, gender-specific or age-specific apparel, and wearable tech to add to their pro performance sports range. After 4 to 6 weeks, you will get a response on whether they liked your idea or not.
SUBMIT IDEA TO UNDER ARMOUR
---
22. RICO
RICO deals in products that are engraved with a wide range of logos from sports teams, colleges, or wildlife. Their products range from key chains, car accessories, tattoos, wallets, Misc., magnets, home décor, games, etc.
For instance, you can get a wallet or keychain with an NFL or MLB logo. If you have an idea that matches their products, they welcome you to pitch it to them.
Make sure your idea is patent-protected. RICO doesn't offer any advice on patenting, all they do is review the ideas, and if they are viable and unique, they can make you an offer. And like with other companies that pay for ideas, there are no guarantees of your idea being approved.
SUBMIT YOUR IDEA TO RICO
---
23. Dorman Products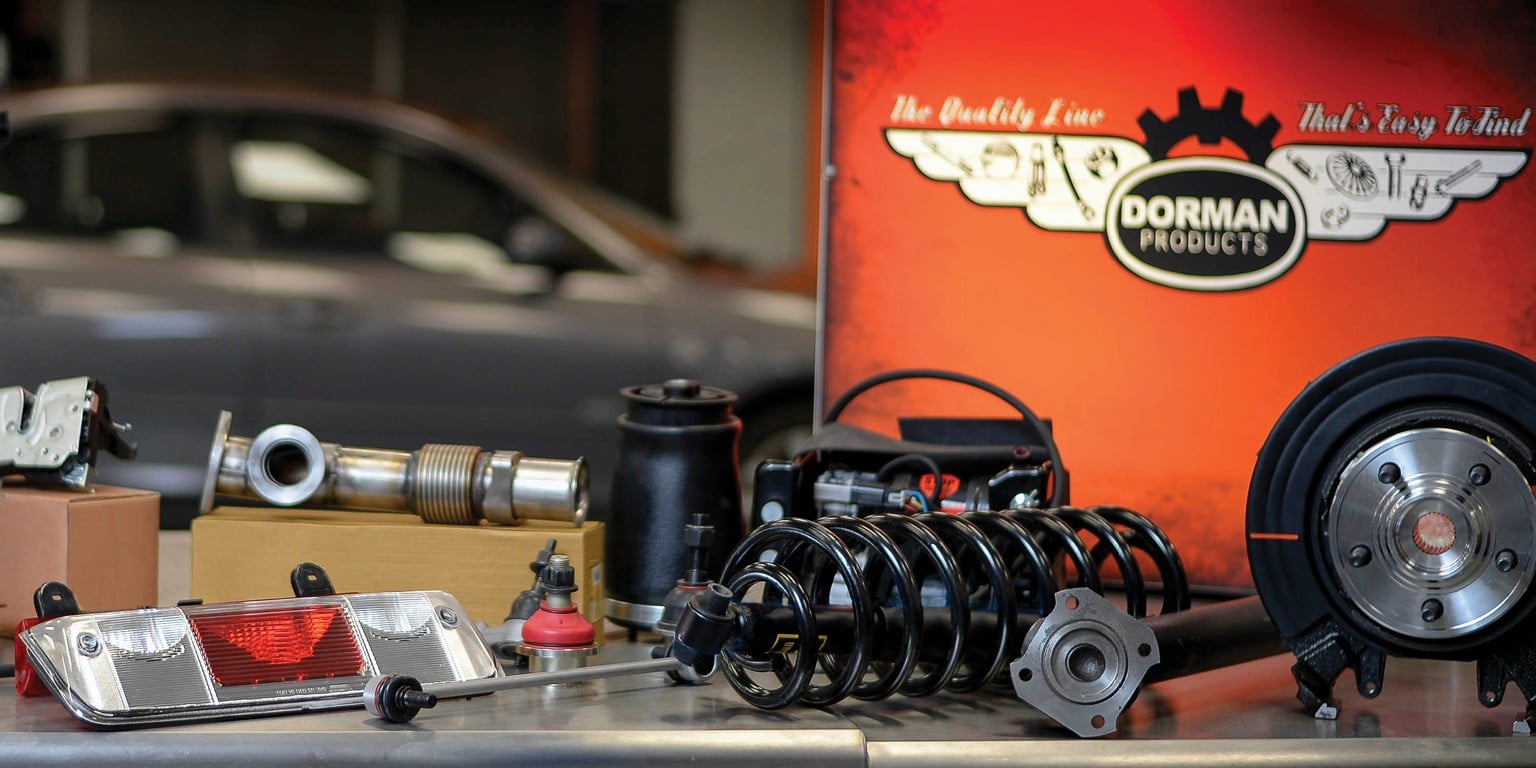 Dorman is a leading manufacturer of aftermarket repair solutions for automotive. If the spare parts for your automotive are hard to find, Dorman Products would be your go-to company.
If you tried to fix your car and wished you had a certain product or bought a product from an OE dealership and would love Dorman Products to try it, they have a page where you can submit your ideas.
SUBMIT YOUR IDEA TO DORMAN
---
24. Spin Master
Are you passionate about helping your kids create memorable moments? Partner with Spin Master, a global leader in the kid's entertainment industry that is proud to partner with several inventors.
Some of their popular products include Paw Patrol, Air Hogs, Bakugan, and Hatchimals. Besides accepting ideas from inventors, Spin Master also recently created a $100 Million venture capital to fund startups in the children's entertainment industry.
SUBMIT YOUR IDEA TO SPIN MASTER
---
25. Cal-Van Tools
Cal-Van is another company that manufactures tools for technicians and DIYers. These can range from inspection mirrors, circuit tester, harmonic balancer, amp hounds, and many more.
If you're an expert at your craft and have some ideas for new tools or improving the existing tools, don't hesitate to reach out to them and submit your idea.
Cal-Van Tools has a Royalty Program that enables inventors to earn a considerable passive income from their inventions without dealing with the hassle. After all, products require intensive development and distribution of the tools.
SUBMIT IDEA TO CAL-VAN
---
26. New Soda
An average person can spend 1 to 2 hours in the kitchen every day. Think of all the times you were in the kitchen and wished you had a tool that could do a task more easily or more efficiently. If you have, start writing those ideas down since companies like New Soda will pay for them.
New Soda is one of the best manufacturers of kitchen gadgets. And the best thing about them is most of their kitchen gadgets come from idea submissions. If you've got kitchen tool ideas that are useful, unique, and economically viable, New Soda is willing to pay you on a royalty basis. Submit a detailed written description of your idea through the company website.
SUBMIT IDEA TO NEW SODA
---
27. Coastal Pet Products
Coastal Pet Products is a leading manufacturer of pet products and one of the companies that buy ideas from pet lovers. They understand that pets form integral parts of our lives – they offer companionship, they're fun to hang around with, and some are even therapeutic.
That's why, besides having their team design their products, they are also willing to listen to pet owners who have well-thought-out product ideas such as award-winning dog toys.
If you've got a great idea in the pet niche, they might be your perfect idea buyer. If your idea fits the bill, just make sure you have applied for a patent since they will not sign a non-disclosure agreement if you submit your idea.
SUBMIT YOUR IDEA TO CPP
---
28. Quirky
Earning from your ideas has never been easier, thanks to companies like Quirky. They've made a name for themselves by taking inventors' ideas, turning them into products, and sharing the profits with the inventors.
Once you submit your idea, you get linked with a designer, and your products will be sold on Best Buy, Walmart, and other major retailers and wholesalers. Visit their website to check some of the product ideas they've approved and to submit ideas.
SUBMIT YOUR QUIRKY IDEA
---
29. Flippa

If you already have a fully-developed app or online business, Flippa is one of the best market places to sell your business ideas.
You can actually make a living launching apps, websites, and other types of businesses and selling them on this platform. Flippa has thousands of willing buyers, and your business can sell for thousands or even millions of dollars.
Some Flippa Alternatives include:
SELL YOUR BIZ ON FLIPPA
---
30. Lear

Lear manufactures automotive seating and electric systems. And as they state on their website, they rely on innovations and creativity to manufacture the products and stay ahead in a dynamic industry.
Reach out to them and help them improve the overall experience of a driver with a product idea.
SUBMIT YOUR IDEA TO LEAR
---
31. Architec Brands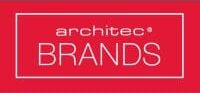 Do you love cooking? Have you come up with an innovative idea about food preparation tools? Then submit your idea to Architec.
This is a collection of brands that manufacture environmentally friendly food preparation tools, kitchenware, houseware, and food items that can help your food taste better. And they can incorporate your new idea, too, if they find it viable.
SUBMIT YOUR IDEA TO ARCHITEC
---
32. Hog Wild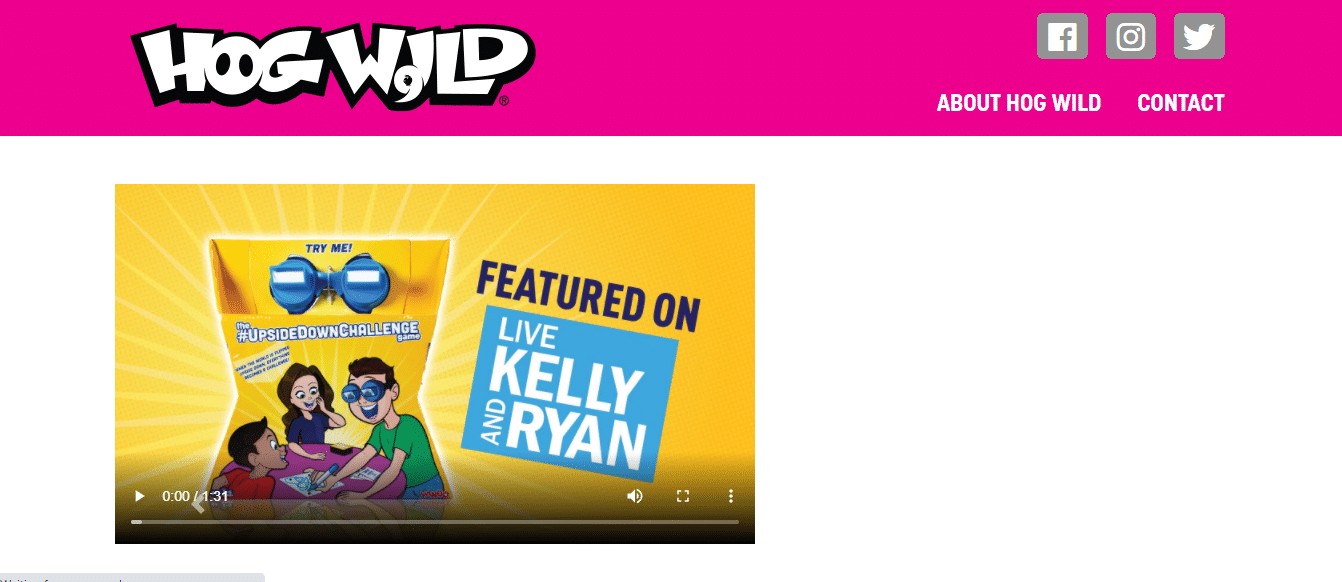 It sucks when kids start getting too old for their toys. When they are at that age where young kids' toys seem too "childish", and adult gadgets seem too complex or inappropriate, Hog Wild helps with the transition.
Hog Wild relies on innovation to develop toys for older kids as they transition into adulthood.
As such, the toy company will gladly review your ideas if they can help them solve this crisis. You don't have to be the smartest person to submit your idea. As a matter of fact, they will accept ideas from kids, teachers, and parents rather than accept ideas from professional inventing companies.
SUBMIT IDEA TO HOG WILD
---
33. Thames & Kosmos

If you've found a new way to help, kids appreciate science, and Thames& Kosmos may be a good fit. They manufacture science kits, board games, and craft kits that help kids learn math, construction technology, biology, chemistry, and many other science subjects. If submit your idea and it aligns with their products, they will reach out to you for further discussion and maybe even a partnership.
SUBMIT YOUR IDEA TO T&K
---
34. Planetary Design
If you love coffee and love the outdoors, Planetary Design blends these two to offer the best experience.
They manufacture brewing mechanisms for brewing coffee outdoors or at home, durable storage items for foods and beverages, and other related accessories.
And guess what? They can accept your ideas from their customers. There isn't clear documentation on how the whole process is conducted, so contact them first with a few details about the innovation.
SUBMIT YOUR IDEA TO PD
---
35. General Mills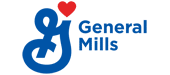 If you're passionate about food but lack the resources or know-how to launch your own food line or develop your unique idea, you can try General Mills. General Mills is one of the largest multinational consumer foods companies in the US and worldwide. Did you know that General Mills was the first to introduce cheerios?
Besides food, General Mills has also ventured into the electrical and aeronautic industry, toys, and restaurants.
You can submit an idea related to the products they manufacture. Since it's a huge company with over 100 brands, there will be a lot of competition, and it's possible that they may be already working on some of the ideas people suggest.
SUBMIT IDEA TO GENERAL MILLS
---
36. SwimWays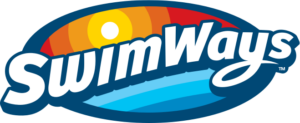 Are you always looking for new ideas to improve your experience at the pool? Then this idea buyer might be perfect for you.
Meet SwimWays, a renowned brand known for manufacturing swimming gadgets for leisure or water sports for all ages.  Most of their new products are sent to them by new inventors, so they will likely accept your product idea.
---
37. King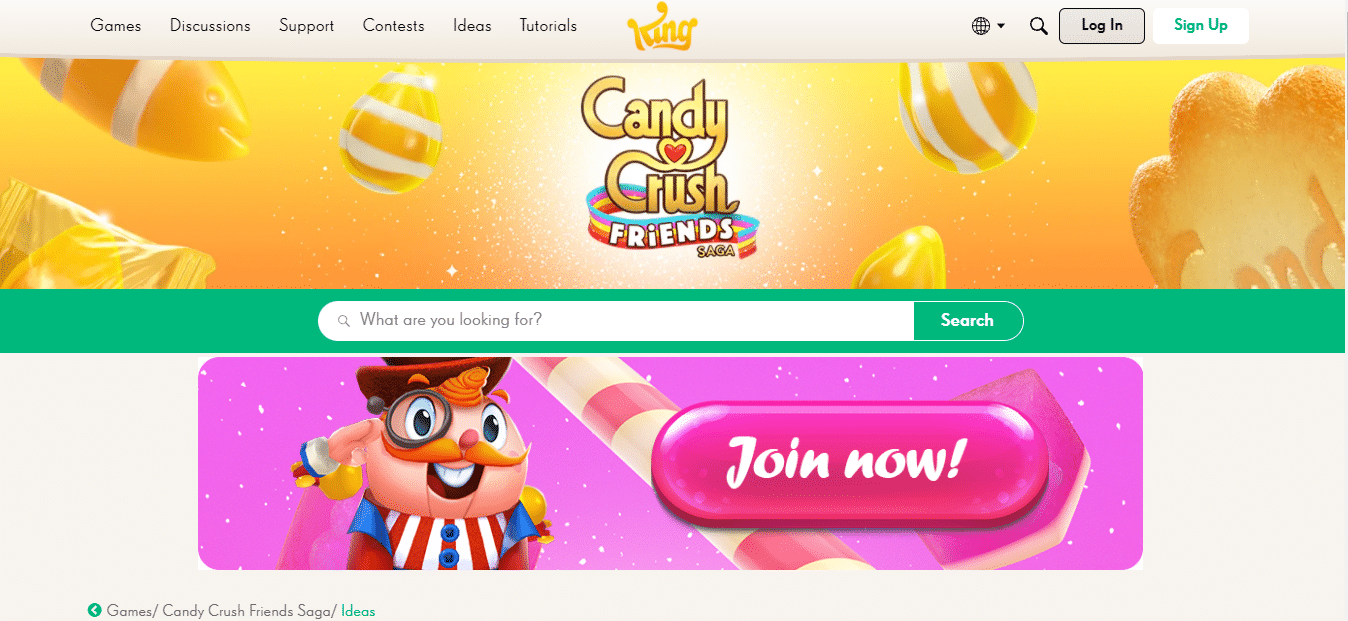 King is one of the most popular video game developers in the mobile app industry. They are also behind the innovative app idea Candy Crush, one of the most successful social games.
If you'd like to suggest modifications to one of their games or suggest a new game or app idea, you can do that on their community page. But before you submit your idea, make sure you go through the page to check if your app idea is already submitted.
SUBMIT YOUR IDEA TO KING
---
INVENTION COMPANIES FAQ
Why Do Companies Pay for Ideas?
While companies hire some of the best teams to come up with practical innovations and design their products, they acknowledge that sometimes, the original idea for the most successful products are those from outside inventors, and companies can sometimes save money getting creative ideas this way.
It's also their best chance of staying ahead of the competition since people have good ideas and find new ways of doing things every day.
How Much Will a Company Pay for an Idea?
Making money depends on the company's payment model and your licensing agreement for your big idea. Some companies can pay a one-time fee but must pay on a royalty basis. This is where you're paid a percentage of the profit.
For instance, if they pay a 3% royalty and sell the product for $100, you earn $3 on every product sold.
Best Companies That Pay For Invention Ideas
Final thoughts: And there you have it. There are thousands of businesses, as well as the companies mentioned, that pay for great ideas.
Since a new product idea can come while you're anywhere, learn to keep a hardcopy or digital notebook where you write anything that comes to mind. You don't want to forget your next million-dollar idea!
But before you submit your invention idea to a company's product development team, make sure it's the best option. These companies offer different terms, and there's always an option to launch the product yourself and seek joint venture funding.
For interest's sake, check out the story of how Spencer Haws sold his software company here.
Want to learn step-by-step how I built my Niche Site Empire up to a full-time income?
Yes! I Love to Learn
Learn How I Built My Niche Site Empire to a Full-time Income
How to Pick the Right Keywords at the START, and avoid the losers
How to Scale and Outsource 90% of the Work, Allowing Your Empire to GROW Without You
How to Build a Site That Gets REAL TRAFFIC FROM GOOGLE (every. single. day.)
Subscribe to the Niche Pursuits Newsletter delivered with value 3X per week