641 Creative Ideas & Tips For Vacuum Cleaner Company Names
When you buy something through one of the links on our site, we may earn an affiliate commission.
Use our great ideas for vacuum cleaner company names to suck up unlimited success! This treasure trove of unique business names and naming tips will give you a head start whether you are launching a new venture or rebranding an existing one.
We've also distilled essential tips for crafting the perfect name into one list for you. Discover the art of clarity, memorability, and brandability. Learn how to avoid legal hurdles to create a stunning name that will leave a lasting impression.
Read on and let your business name become a magnet for success!
Ideas for Catchy Vacuum Cleaner Company Names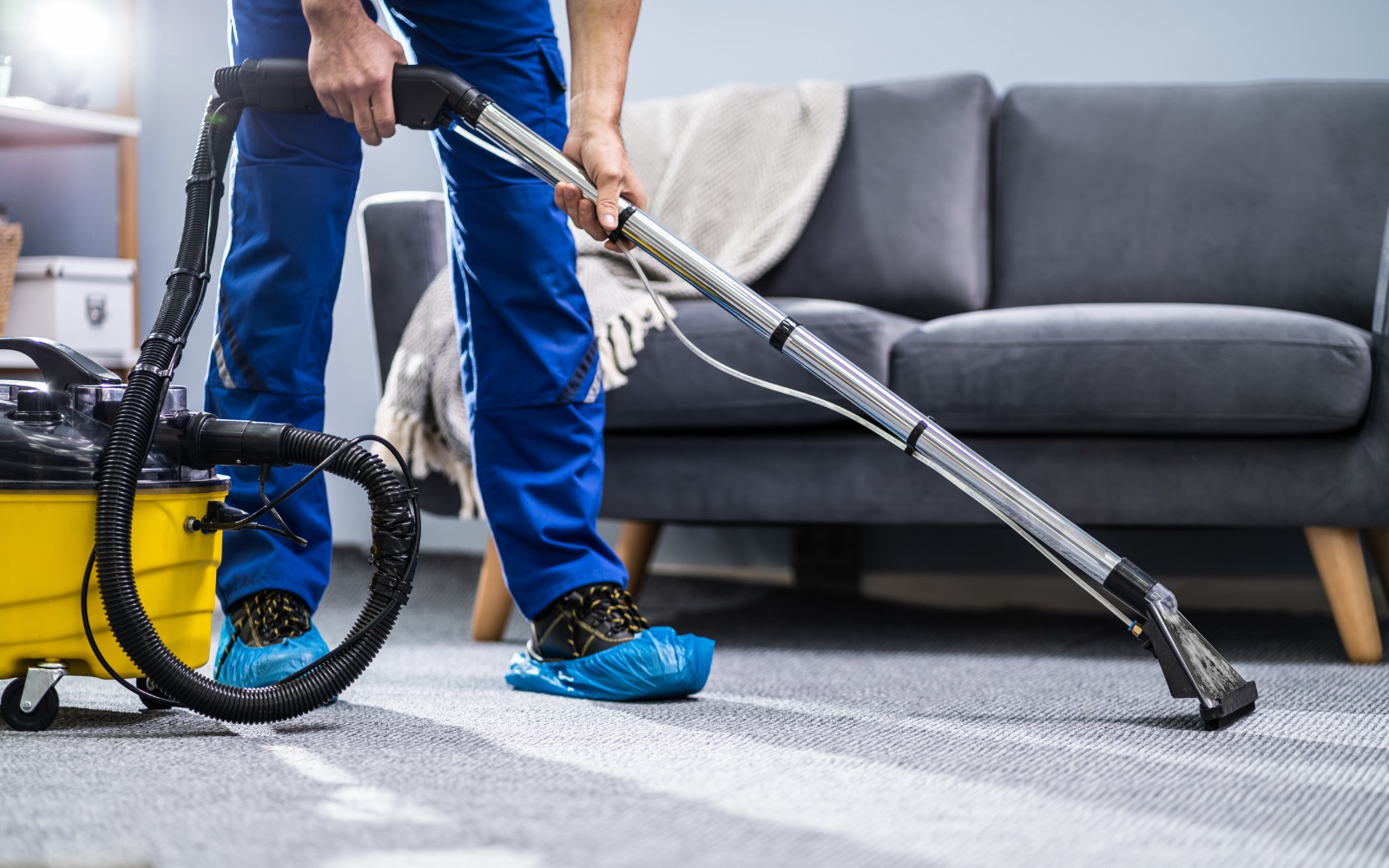 VacuumVibes
SuckItUp Solutions
DustBusters Inc.
CleanSweep Pros
PowerVac Pioneers
FreshAir Cleaners
Hoover Heroes
Whirlwind Wizards
MightySuck Innovations
SparklingSuction Co.
TurboClean Tech
PureVac Pros
CleanMachine Creations
DustDevil Dynamics
ElectraSweep Ventures
SuctionMasters
BreatheEasy Services
VacuumVault
CleanNook Crew
PrecisionPulse Vacuums
WhisperClean Systems
Vortex Vacuum Works
ZenSweep Solutions
OptiClean Innovations
CycloneCare Experts
ReviveRug Rovers
VacuumGuru Group
EcoSuck Solutions
AllStar Appliance Cleaners
SilentSweep Technologies
NimbusVac Ventures
ShineAway Vacuums
MaxiFlow Masters
SwiftSuck Systems
AquaFresh Cleaners
VacuumCrafted Creations
PrimePulse Vacuums
DustEater Dynamics
CleanWave Innovations
PurePower Pros
TurboFlow Tech
Creative Names for Vacuum Cleaner Companies
CleanCrafter Ventures
VacuEco Experts
RumbleSuck Technologies
FreshPulse Pros
SonicSweep Innovations
JetStream Cleaners
DustEclipse Tech
PurePlume Vacuums
VacuMagnet Creations
VivaClean Ventures
AquaSwift Systems
ZeniSweep Innovations
Pro Suction Creations
ElectraVortex Tech
DustWhisper Pro
VacuumVortex Innovators
AirFusion Cleaners
NimbusWave Solutions
AeroSuck Specialists
ZenithWave Tech
SparklePulse Innovations
NovaClean Ventures
VacuumWave Creations
PureFusion Pros
DustRover Innovations
EchoSweep Technologies
BreezeBlitz Innovators
CrystalVac Solutions
VacuMasterminds
SonicPulse Pros
AeroBreeze Tech
ZeniPlume Innovations
SparkleJet Cleaners
PureFlow Specialists
DustDynasty Innovations
Aireonix Tech
WhirlWave Solutions
SuctionCraft Creations
CycloneWhisper Innovators
AirHarmony Vacuum Co.
Rhyming Vacuum Cleaner Company Names
Zen & Clean
Breeze & Ease
Vacuum Boom Zoom
Steam & Gleam
Quick Flick & Pick
Shine & Line
Whisper & Lifter
Aero Glow & Go
PureScape & Shape
Smart Start & Part
Clear & Shear
Elite Sweep & Deep
Apex & Flex
Turbo Glisten & Listen
Zenith & Cleanith!
EliteSuck & Pluck
WhisperMist & Assist
Gem & Clean
AeroFlow & Go
PureCure & Secure
Turbo & GoPro
Ultra Suction & Function
Shine Divine & Fine
Glide & Pride
WhisperBreeze & Ease
Pure Cure & Secure
Swift & Lift
Aero Spark & Remark
Clean Team Dream
Vacuum Thrive & Dive
Eco & Go
Dust Buster Trust
VacuumCraft & Laugh
Swift Shift & Lift
Shine Divine & Fine
Clean Scene Dream
Whisper Glisten & Listen
Purity & Clarity
Zenith Gleam & Steam
Turbo & Glow
Playful Name Ideas for You
VacuFun Wizards
Suck 'n Shine Stars
WhizBang Vacuums
DustBusters Playhouse
Breezy Clean Team
SparklePals Sweepers
TurboTwirl Tech
DustDive Dynamos
SuctionCircus Co.
ZoomZoom Vacuums
AirWaves Playtime
CleanDream Carnival
Purrfect Suction
FunFlick & Pick
BreezeBlitz Brigade
VacuumVoyage Crew
GigaGlide Gizmos
TidyTots Wonderland
WhirlWonders World
SparkleSparks Circus
Tumble & Humble
Puff 'n Stuff Pros
RainbowSuck Revel
SuperSweepers Squad
AirShow Extravac
PurePlunge Playground
ZoomSweep Zanies
BounceClean Bliss
Suckaroo Rangers
DustBunny Buddies
MagicSuck Marvels
WhirlWind Whimsy
SuctionStars Shindig
WowWee Clean Machines
BreezyBop Broomsters
VacuPals Paradise
SuckaLotta Circus
Fizz 'n Whizz Wonders
SparkleSpin Fiesta
SuperSuck Superheroes
Professional Sounding Vacuum Cleaner Company Names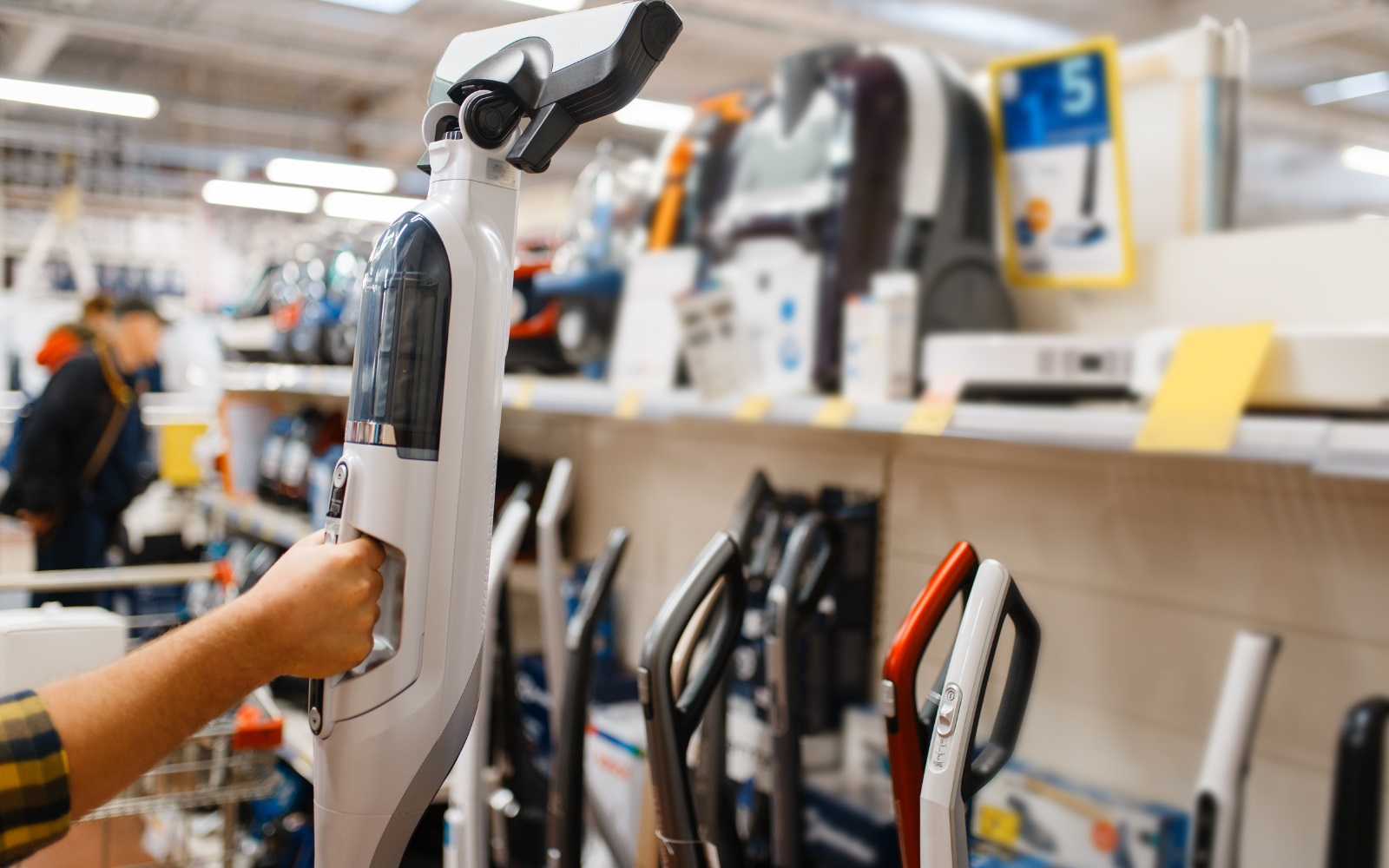 ProSweep Solutions
PrecisionVac Pro
VacuumMaster Pros
SuctionTech Stars
CleanPro Circuit
SwiftClean Innovators
PrimePulse Pioneers
TurboShine Experts
CrystalClear Vacuums
BreezeBlitz Elite
AeroCare Pro
WhisperClean Wizards
PurePower Professionals
UltraGlide Gurus
PrecisionSuck Systems
ZenithClean Masters
AirPulse Experts
PrimePlunge Pioneers
ProSweep Dynamics
PurityPulse Pros
EliteVac Innovations
PrecisionWave Masters
WhisperSuck Pros
AquaLux Pros
TurboSpark Solutions
CrystalWave Tech
MaxiFlow Masters
PrimePlume Pros
SwiftSuction Stars
PurePath Professionals
ProVac Pioneers
WhisperWave Wizards
UltraClean Experts
PrecisionBreeze Pros
ZenithPlunge Masters
ProPulse Pioneers
AeroGlide Pros
PureSweep Solutions
PrimeWhisper Wizards
SwiftFlow Innovators
Geographic Name Ideas
DesertDust Detectors
CoastalClean Crew
RockyMountain Vacuums
BayBreeze Sweepers
PrairiePure Pros
ArcticAir Vacuum Tech
Sunbelt Suckers
IslandInspire Innovations
TundraTidy Team
MetroClean Masters
EvergreenSweep Wizards
CanyonClean Experts
OasisDust Dynamos
GulfBreeze Gadgets
SierraShine Pros
RedRock Vacuum Rangers
LakesideLux Vacuum Co.
CapeClean Innovators
ValleyVibe Vacuums
PalmParadise Pros
CanyonCrest Cleaners
CoastalCurrent Tech
PrairiePulse Pros
GlacialGlide Gurus
SummitSweep Innovations
HarborHaven Heroes
DesertDream Vacuum Tech
CoastalCharm Cleaners
EvergreenEco Innovations
ValleyVista Vacuum Co.
OasisOptiSuck Pros
GulfGleam Specialists
CanyonCrafted Solutions
ShoreSuction Innovators
SierraSplendor Sweepers
RedRock Rovers
LakeshoreLux Vacuum Tech
CapeCleanse Creations
ValleyView Vacuum Masters
PalmPristine Pros
Niche-specific Vacuum Cleaner Company Names
PetPurr Vacuum Solutions
RugRevive Specialists
SparkleTile Cleaners
EcoCarpet Pros
MightyMattress Vacuums
AirPulse Allergen Busters
VacuumVenture for Vets
DustBusters for Daycares
SeniorCitizen Suction
SparkleSweep for Salons
EcoSuck for Events
CleanCubicle Crew
DustyDrone DustBusters
WhizKid Workshop Vacuums
VacuumVeggie Cleaners
ArtisanArea Rovers
ShineStage Vacuum Pros
SparkleScreen Specialists
GymGleam Gurus
EcoEntertainment Cleaners
GarageGrit Vacuums
DustyData Dream Team
SparkleShed Solutions
AutoDetail Masters
SparkleSurge for Spas
EcoEduClean Innovations
RVRescue Vacuum Co.
CleanCanvas Crew
PetParadise Vacuum Pros
TurfTidy Tech
SparkleStallion Solutions
DustyDelight for Delis
SparkleScrub for Studios
CleanCruise Pros
EcoExpo Experts
VacuVineyard Ventures
SparkleSalvage Specialists
AquaArena Cleaners
DustyDen Dive Team
SparkleSaddle Pros
Vacuum Cleaner Company Names for Retail Stores
Vacuum Haven
Clean Sweep Emporium
Suction Source
Vacuum Galaxy
Home Cleaners' Hub
Dust-Free Deals
Crystal Clear Vacuums
The Vacuum Storehouse
Super Suck Mart
Sparkling Floors Shop
Pure Air Plaza
All About Vacuums
BreezeBlitz Bazaar
Vacuum Palace
CrystalWave Cleaners
TurboSuck Superstore
WhisperClean Warehouse
Clean Machine Emporium
The Vacuum Vault
FreshAir Finds
Hoover Headquarters
ZenithClean Center
Vacuum Delights
PurePower Outlet
SwiftSuction Store
AirPulse Marketplace
PrimePlume Plaza
EcoSuck Emporium
DustDevil Depot
WhisperWave Warehouse
CycloneClean Corner
ProSweep Supermart
AirElite Emporium
VacuumWonders
PurePath Plaza
ZeniPlume Outpost
Sparkle & Shine Mart
CleanCrafted Corner
Vacuum Bliss Boutique
DustBusters Discount
Tech-inspired Name Ideas
VacuumTech Innovations
SuctionSavvy Solutions
CleanBots Tech
TurboFlow Systems
WhisperWave Innovators
PurePulse Tech
PrecisionSuck Specialists
AeroGlide Innovations
ElectraSweep Tech
SwiftSuction Systems
VacuumFusion Pros
EcoTech Cleaners
PrimePlunge Innovators
SmartSuck Solutions
SparklePulse Tech
CycloneCrafted Innovations
QuantumClean Systems
ZeniPlume Tech
OptiSuck Innovators
PurePath ProTech
TurboGlide Solutions
WhisperPlunge Tech
CleanBot Innovations
VacuumNXT Tech
SuctionFusion Specialists
AeroClean Systems
UltraTech Vacuum Co.
PrecisionGlide Innovators
QuantumSuck Tech
ElectraWave Solutions
SwiftGlide Innovations
VacuumTechXperts
PrimeDynasty Systems
SparkleFusion Tech
EcoSuck Innovators
QuantumPulse Pros
WhisperTech Specialists
VacuumEdge Tech
PurePower Innovations
AeroSuck Systems
Name Ideas for the Luxury Market
Vacuum Elegance
LuxeSuction Innovations
Prestige Clean Machines
CrystalClean Luxuries
Elite Suction Solutions
Pure Opulence Vacuums
GlamourSweep Tech
WhisperLux Vacuum Co.
LuxeLife Cleaners
Aristocrat Air Systems
GoldStandard Vacuums
PurePlatinum Pros
VelvetSuck Innovations
RegalClean Masters
SparkleCouture Tech
DiamondSweep Luxuries
SuctionRoyalty Pros
VelvetElegance Solutions
SignatureVac Innovations
ImperialClean Tech
RoyalFlow Vacuums
LuxeLifestyle Cleaners
WhisperElegance Pros
CrystalGlide Innovations
PrestigePure Vacuums
AristocratSuck Masters
VelvetDream Tech
RegalAir Luxuries
DiamondEdge Innovations
PureLuxe Pros
OpulentClean Solutions
RoyalGlide Vacuum Co.
VelvetGlam Innovations
LuxeLine Cleaners
AristocratWave Tech
CrystalCrafted Pros
LuxePulse Innovations
WhisperGlam Vacuum Co.
SignatureLux Solutions
DiamondDust Elegance
Central Vacuum Installation Systems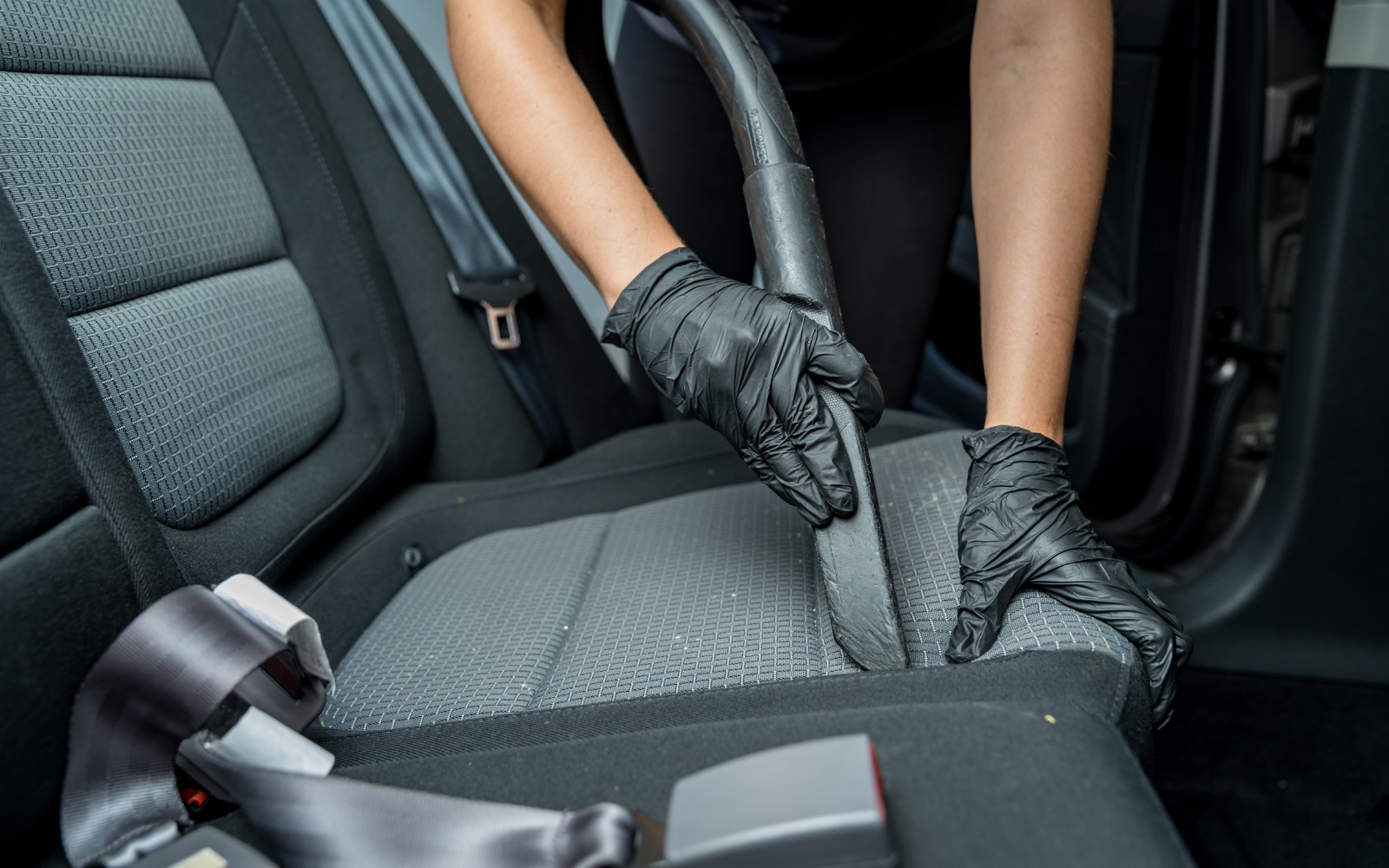 CentralVac Pros
VortexClean Installations
PurityPulse Central
TurboFlow Systems
WhisperWave Installers
CentralSuction Solutions
ElectraPlunge Tech
SwiftAir Installs
CleanStream Central
AeroGlide Systems
PrimePulse Installation
VacuumMasterminds
CentralAir Wizards
WhirlFlow Solutions
PurePath Pros
TechSweep Installations
ZeniPlume Central
CentralCrafted Systems
SuctionSync Pros
AeroClean Installation
PureFlow Central
WhisperTech Wizards
VacuumFusion Systems
Central Nexus Installs
TurboGlide Tech
EcoVenture Solutions
WhisperFlow Installers
CentralTechXperts
VacuumVista Installs
CycloneCrafted Systems
AirGlide Installation
OptiSuck Solutions
PrecisionFlow Central
CentralEcoTech Innovators
SparkleSync Pros
PrimeGlide Installation
CentralEdge Systems
WhisperPlunge Installers
SuctionScape Central
AeroElite Solutions
Industrial Vaccum Cleaning Services
IndustrialSuck Solutions
PowerVac Pros
HeavyDuty DustBusters
TurboFlow Tech
MightySuck Masters
PurePower Industrial
CycloneClean Innovations
WhisperForce Tech
ProVac Pros
VacuumGurus Group
IndustrialStrength Systems
DustDevil Dominators
PrecisionPulse Industrial
TurboClean Tech
PurePlunge Pros
CycloneCraft Innovations
WhisperPower Masters
ProSuction Systems
HeavyLift DustBusters
VacuumDynasty Tech
IndustrialImpact Innovations
DustEater Solutions
PowerGlide Pros
MightyForce Tech
CycloneMax Innovations
WhisperMax Masters
ProForce Systems
IndustrialCrest Innovations
PureForce Pros
TurboImpact Tech
PrecisionClean Industrial
CycloneSuck Solutions
WhisperStrength Masters
VacuumMight Innovations
IndustrialWave Tech
DustDominance Pros
ProImpact Systems
CycloneForce Innovations
PowerWave Tech
WhisperDynamo Masters
Vacuum Cleaner Parts & Accessories
VacuPart Pros
CleanSweep Components
VacuumWiz Parts
SuctionCraft Store
PurePower Accessories
TurboFlow Tech
WhisperClean Supplies
AeroGlide Parts
ProPart Pros
VacuumHub Components
CycloneCraft Accessories
PrecisionPulse Parts
SparkleSuck Supplies
VacuumMasters Store
PartPerfect Innovations
PurePath Components
TurboGlide Tech
WhisperTech Supplies
AeroCrafted Parts
VacuumEase Accessories
CleanStream Innovations
PrimePulse Pros
DustDevil Supplies
ProFlow Components
WhisperWave Parts
VacuumNest Store
PartPulse Innovations
PureClean Accessories
TurboSweep Tech
WhisperGlide Supplies
AeroFlow Components
VacuumGenius Parts
PrecisionPath Innovations
CycloneSuck Store
SparkleCraft Accessories
SuctionSync Tech
PartSolutions Pros
WhisperFlow Components
TurboForce Accessories
VacuumCraft Innovations
Ideas for a Family-oriented Biz
FamilySweep Innovations
HomeClean Hub
Kid-Friendly Vacuums
VacuumVillage
WholesomeSuck Solutions
CleanCubs Crew
FamilySuction Tech
VacuumNest Neighbors
SparkleSprouts Cleaners
HappyHome Vacuums
DustBuster Delights
SuckUp Smiles Tech
FamilyDustBusters
LittleHelpers Vacuums
CleanSquad Solutions
SparkleSparks Innovations
KiddoKlean Tech
VacuumVenture Villagers
DustyDynasty Dreams
FamilySparkle Cleaners
Kid-Safe Suction
VacuumJoy Jamboree
PurePlume Pioneers
FamilyFresh Tech
Whirlwind Wonders
HomeHarmony Innovations
CleanCrew Cadets
VacuumVillage Ventures
SuckUp Sunshine Tech
FamilyClean Crafters
HappyHome Heroes
SparkleSprouts Specialists
KidGleam Innovations
DustBuster Dynamos
LittleSweep Tech
VacuumNest Navigators
CleanSquad Creations
SparkleSpark Innovations
FamilyVac Dreams
Kid-Centric Vacuums
Vacuum Cleaner Company Names for a Repair Shop
VacuumFix Pros
RepairSweep Hub
SuckSavers Shop
PurePower Repairs
TurboFlow Tech
WhisperFix Solutions
AeroGlide Repairs
ProRepair Pros
VacuumRevive Hub
CycloneCraft Repairs
PrecisionPulse Solutions
SparkleSuck Shop
RepairMasters Hub
PartPerfect Repairs
PurePath Solutions
TurboGlide Tech
WhisperTech Shop
AeroCrafted Repairs
VacuumEase Hub
FixStream Solutions
PrimePulse Pros
DustDevil Repairs
ProFlow Solutions
WhisperWave Shop
VacuumNest Revive
PartPulse Tech
PureClean Solutions
TurboSweep Repairs
WhisperGlide Shop
AeroFlow Solutions
RepairGenius Pros
PrecisionPath Tech
CycloneSuck Repairs
SparkleCraft Hub
SuctionSync Solutions
PartSolutions Repairs
WhisperFlow Shop
TurboForce Tech
VacuumCraft Revive
RepairMagic Innovations
Names for Equipment Rental
VacuRent Pros
Rent-a-Cleaner Hub
VacuumWheels Rentals
SuckUp for Rent
PurePower Leases
TurboFlow Tech
WhisperClean Hire
AeroGlide Rentals
ProRent Pros
VacuumFleet Rentals
CycloneCraft Leases
PrecisionPulse Rentals
SparkleSuck Supplies
RentalMasters Hub
PartPerfect Rentals
PurePath Leases
TurboGlide Tech
WhisperTech Hire
AeroCrafted Rentals
VacuumEase Leases
CleanStream Hub
PrimePulse Pros
DustDevil Rentals
ProFlow Leases
WhisperWave Hire
VacuumNest for Rent
PartPulse Innovations
PureClean Rentals
TurboSweep Tech
WhisperGlide Hire
AeroFlow Rentals
RentalGenius Pros
PrecisionPath Innovations
CycloneSuck Leases
SparkleCraft Supplies
SuctionSync Tech
PartSolutions Rentals
WhisperFlow Leases
TurboForce Hire
VacuumCraft Innovations
Helpful Tips for Vacuum Cleaner Company Names
Naming your vacuum cleaner company is an important step in establishing your brand identity.
Here are some essential tips to help you choose the perfect name.
Relevance: Choose a name relevant to the vacuum cleaner industry. Incorporate words like "clean," "suction," "vacuum," or "dust" to make your specialty clear.
Uniqueness: Make sure your name stands out in the market. Research your competitors to avoid similarities with existing businesses.
Memorability: A memorable name is likely to stick in people's minds. Avoid a long, complicated company name that will be difficult to remember.
Pronunciation: Ensure your name is easy to pronounce and spell. Doing so makes it easier for customers to find you online and share your business with others.
Brandable Names: Short, catchy names often work well for successful branding.
Trends: While jumping on the latest trends might be tempting, consider whether the name will still be relevant and appealing in the long term.
Future Expansion: Your business may grow, so choose a name that allows for expansion into related products or services without sounding too restrictive.
Visual Appeal: Consider how the name will look on your marketing materials, signage, and products. A visually appealing name can enhance your brand's aesthetics.
Get Feedback: Don't hesitate to seek feedback from friends, family, or potential customers. They can offer valuable insights and help you see things from different perspectives.
Domain Availability: Ensure a matching domain name is available for your website. Use a domain name registrar like Namecheap.
Online Presence: Be sure to have a website for your company. Read our article on how to create a website for your business in ten easy steps. Also, promote your brand on the top social media platforms. And be sure to optimize your Google Maps listing for local searches.
Legal Considerations: Before finalizing your name, check for trademark conflicts and ensure it's legally available. Search the trademark and copyright database to avoid messy legal matters.
Remember, your company name is often the first impression potential customers have of your business.
Take your time, do research, and choose a name that sets the right tone for your vacuum cleaner company.
Wishing you a clean sweep with your new venture!
Want to learn step-by-step how I built my Niche Site Empire up to a full-time income?
Yes! I Love to Learn
Learn How I Built My Niche Site Empire to a Full-time Income
How to Pick the Right Keywords at the START, and avoid the losers
How to Scale and Outsource 90% of the Work, Allowing Your Empire to GROW Without You
How to Build a Site That Gets REAL TRAFFIC FROM GOOGLE (every. single. day.)
Subscribe to the Niche Pursuits Newsletter delivered with value 3X per week