How Tracie Fobes Sold Her $18k Per Month Blog And Now Runs a Successful Coaching Business
When you buy something through one of the links on our site, we may earn an affiliate commission.
Tracie Fobes is a veteran on the blogging scene. She launched her first site, Penny Pinchin' Mom, back in 2009 and grew it with no knowledge about blogging or SEO to eventually earn $18,000 a month. 
After a 6-figure exit, she shifted her focus to helping other bloggers create successful, lucrative websites.
Today, she runs her eponymous site, Tracie Fobes, where she shares her extensive expertise with newbies and experts through more than a dozen different courses, books, planners, and printables, as well as coaching services.
Keep reading to learn all about Tracie's inspirational entrepreneurial adventure.
From 401(k)s to Blogging
For years I worked as a 401(k) plan administrator. But when my first daughter was born, I quit my full-time job to focus on her. We've added two more kids and I still do not have a job outside of the home, but I still make a full-time income from the comfort of my living room!
At the moment, my income is generated through my coaching and products. I sell books and printables to help bloggers learn how to run their blogging businesses.
People sign up to get the one-on-one coaching help they need in the form of specific goal-setting, monetization efforts, and even blog audits.
A Coupon Blog is Born
In 2008, my husband and I decided we were tired of living paycheck-to-paycheck and that it was time to get out of debt.
Part of that process included creating a workable budget. In doing so, I noticed how much I was spending at the grocery store for a family with three kids under the age of five. Something had to change.
I began researching smart ways to shop and save. I shared those ideas in a group forum I belonged to but which no longer exists.
A friend told me I should start a blog.
The first thing I did was Google, "What is a blog?"  I had NO idea what it even was!!
In January 2009, my site, Penny Pinchin' Mom, was born.
Starting a Blog
I knew nothing about blogging and, in those days, there were no helpful courses, Facebook groups, or even educators to help me.
Google was my teacher. I spent hours trying to figure things out. I broke my site more times than I can even count.
I emailed other bloggers asking for help. No one answered. Every request fell upon deaf ears, forcing me to learn it on my own.
I vowed I would never allow another blogger to feel the same way I did, ever. 
I spent years learning so I could be an effective coach and mentor and, after I sold my coupon site, I  launched my other business, in 2019.
Her Coupon Blog's Earnings
At the time I sold the site, I was making $18k to $20k per month. Though I'm still currently the face of Penny Pinchin' Mom, I have nothing to do with it. Eventually, that image of me will vanish.
How Tracie Grew Her Site
Social media had been one of my main strategies. I started my site when it was easier to get traction and it helped tremendously.
Facebook used to be awesome! I would share a link on my page and all of my fans would see it.
I also learned how to use Pinterest, and that too would send massive traffic my way. Once I figured it out, I outsourced to a Pinterest marketing firm so I could better spend my time on projects that would increase my income.
I also relied heavily on networking. At that time I was in a group of similar bloggers on Skype.
We would share the deals and offers we had found with one another. That led to backlinks to one another's sites while still helping our readers.
I've maintained those connections, and while we all have moved on to different businesses, we are still friends and support one another in our endeavors.
I did not know anything about SEO or really use it until  8+ years into my journey. I ranked, but it was not because I knew what I was doing. I was lucky.
Once I learned how to do SEO, I started with the posts I had written and dug into Search Console to see where I could improve them. I updated titles, H2s and H3s, and added better content.
Once that was done, I let the post sit for at least 4 months before looking at it again to see what could or could not be improved.
Link building was extremely important. Networking got my blog linked on sites all the time and that improved my authority on the topics I covered. 
The links were easy to get as I was a deal blogger and would share the deal I found with others. They would post about it on their site and in their groups and would always thank me by adding a link back to my site.
Keyword Research and Content Creation
I only ever used the Google Keyword Planner (under ads). I didn't really understand how to use keywords until very late into my journey. I can only imagine the additional success I would have had if I had started sooner.
Once I learned how they work, I would go for the middle-of-the-road keywords as my domain authority was above 70.
That meant those that had a search volume above 1000 but under 5000.  They were easier for me to get to work because of the authority I had already established on Google.
I kept a Trello sheet and tracked every post I updated, including what was updated. That way, I could see what worked and what didn't.
After a while, I was able to determine the types of keywords and updates that were best for my site, which made updating (and even writing new content) much, much easier.
As for content creation, I looked inside my private group and on my Facebook page to see what people needed.
These were people who were already interested in my content and knew that I was there to help and guide them along their money-saving journey.
Then, I would do proper research and create the content so it would solve the problems of people who already followed me (because if they needed help, so did others).
Tracie Sells Her Site
At the time I sold the site, I was getting 15k to 20k pageviews a day.
I had been thinking of selling the site for years and had mentioned that to other bloggers in the financial blogging community. One of them had contact with a company looking to buy blogs so he made the connection.
Our first chat was in August 2019 and I was done with it in late October 2019.
As far as the amount, I can't give an exact figure due to disclosure requirements, but it was more than $300,000.
Tracie's Current Projects
In 2016, I started my new site, Tracie Fobes, but did not do much with it until late 2018 or 2019.
My top marketing strategy is still networking. I'm involved in countless Facebook groups where my target readers and customers hang out. I respond to their comments and provide help and answers. 
Basically, I show up and people get to know who I am and naturally find me.
Facebook is my main tool. It's easy to learn SEO or pay for ads, but when you can find your people and provide value to them, they will respond.
Her Current SEO Strategy
SEO is extremely important for my site. I'm always updating old content and determining what topics I need to write about to increase my organic traffic.
I don't publish new articles except a couple of times a month, but I do continue updating existing content as needed to get it to rank.
I have an email list and will share those articles when they are a fit. But, the truth is, my email list is a marketing and income generation tool rather than something for self-promotion to get them to my site.
Every article I write or update has a quality lead generation offer inside of it, something to help that specific reader get more information or help on the topic discussed.
That email then has a funnel that leads to a paid product, which gets them to buy my books and courses.
Optimization
When it comes to updating old posts, I start with competition. What are they doing that I could do better? Then, I look at Search Console to see which keywords I might be ranking for but for which my position could be improved.
I update the post but never touch the URL. That means new title, metas, H2s, and H3s, and ensuring that the post is well-written without keyword stuffing.
Keyword Research
If I need additional keyword ideas, I'll use SEMRush, Ahrefs, or even Keysearch. I will even go to Google to see what my competitors are doing so I can ensure my article is even better.
I always look for search volumes of 100 or less and go for those first, and then I often end up naturally ranking for higher volume keywords as time goes on.
I also took two SEO courses that really helped me: Stupid Simple SEO by Mike Pearson and Easy SEO Revamp by Debbie Gartner.
Link Building
Link building is always very important for me, but I don't actively pursue backlinks. Nevertheless, the posts that rank get backlinks from reputable sites. I will respond to HARO requests from time to time, but my time is not spent doing outreach.
Content Creation
This process starts with my group members and the emails I receive. They are the people I want to serve, so I write what they need. Once I have the topic, I do keyword research and then start writing.
I let the post sit for 3 months and then make improvements based on what Search Console tells me. I do not outsource anything as every post has to come from my voice. Even AI cannot do that.
Tracie's eBook and Course Earnings
Below are a few screenshots. The first is Teachable, and I moved from that to ThriveCart early in 2021.
Below are some of my course sales using ThriveCart (2021 numbers)
And this is the shop where I have a few books listed: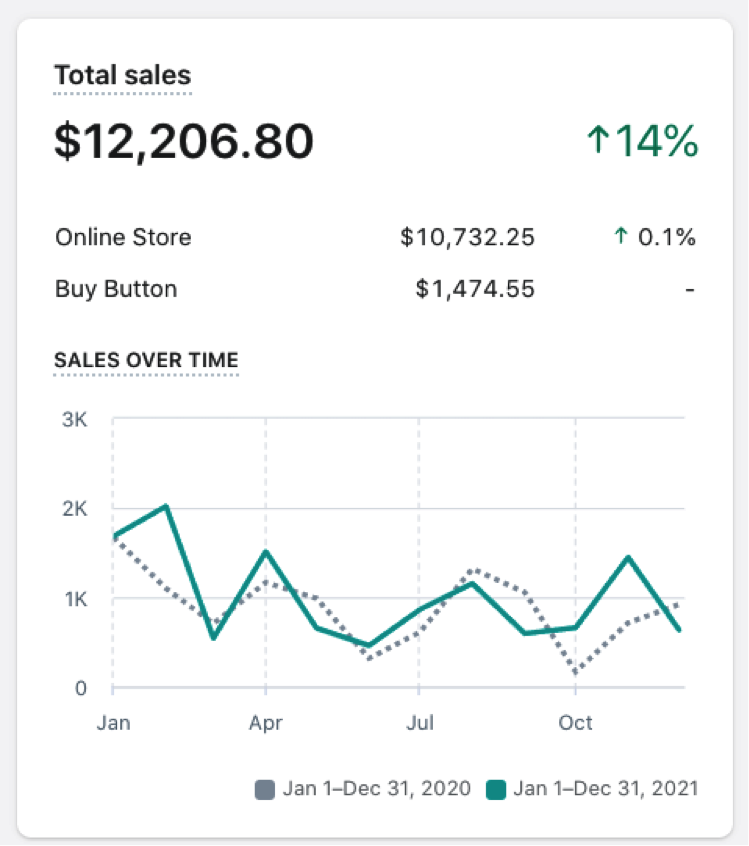 I am not yet making nearly what I was with Penny Pinchin' Mom as I have scaled back my income methods and time spent working so I can focus on my family.
Tracie's Books and Courses for Bloggers
I have created countless books and courses that range from helping brand new bloggers learn where to start, to helping more experienced bloggers increase their income.
Some of my products include:
Blog Accelerator, which is a bundle of several courses to help new bloggers learn how to get set up and start blogging
Sponsored Success, a course to help bloggers find and implement sponsored post opportunities that can significantly increase their income
Profitable Email Plan, a book that helps bloggers better understand what to do with their list to make more money, without sounding like a used car salesman
I also offer both a one-hour Power Hour and a 6-week coaching intensive to help bloggers with their issues and concerns so we can work to develop a smart and effective income and growth strategy.
I'm currently working on an in-depth course about creating and using funnels effectively so bloggers can not only grow their lists but also their income without having to show up every single day.
I create all my books in Word and my covers in Canva. My courses were originally created on Teachable but I am migrating all of them to Learn.
I use my Facebook group and email list to promote my products. I will run Facebook ads and directly sell rather than trying to grow my list as I find that has a better ROI.
Tracie's Plans for the Future
I'm not trying to get rich with this site. I do it because I love it and any income I make is a perk.
It's why my courses are all super affordable and I don't charge hundreds or thousands for anything. One course is over $200 and everything else is below…. most cost less than $100.
I decided to do this as I know what I would want to pay. I also know I'm trying to help bloggers who aren't making money yet.
I also feel it's ridiculous to ask someone wanting to learn to pay thousands to learn what I can teach them at a price they can afford.
I started my first site as a financial, money-saving blogger and that is in my blood. There is no reason anyone should pay more than they need to in order to learn how to set up and run a profitable blog.
I plan to do this until I'm tired of working.
Her Three Favorite Tools
My top three tools are:
Facebook, for networking and growth (and some ads from time to time)
ConvertKit, for my email marketing
ThriveCart, for course creation and sales
The Biggest Challenges in Growing Her Business
The hardest part about growing my business has been seeing technology evolve. It's always tough to stay on top of all the changes to ensure that what I teach is current.
It takes a lot of time and effort to update and maintain the information I share.
I am on many email lists and read what others are doing. I pay attention to questions in the multiple blogging-focused Facebook groups I'm in and when there are changes or issues, I turn to the experts I trust to see what they have to say.
But, in the end, I always test it myself. I'm not about to tell someone to do something that I have not personally tested. That makes no sense as I have to be able to stand behind every word I share.
Her Most Important Accomplishment
I believe my greatest accomplishment is my helpful nature. I put helping others above income.
While some say that is a mistake, I don't believe it is. We all need to do more to help others.
If Only She Knew When She Started
I wish I had known SEO sooner when I had the first site. Who knows—I might have kept it around longer and hired others to maintain it.
Her Biggest Mistake With Her Business
My biggest mistake was definitely putting all my eggs in one affiliate partner.
I nearly lost my business years ago because my main income source changed my affiliate structure.
I'm talking about Amazon. I had 7 people working for me at that time. I had to let 5 of them go.
I needed to find additional partners to promote. I then realized I needed my own product and created printables, books, and even a course to generate income.
Now I have a very well-diversified income plan, so if one goes down, it won't cause turmoil as it did in the past. 
I work with at least 10 to 25 different partners and promote what works based on what I need to help my list and readers learn.
Advice for Other Entrepreneurs
You need to be patient. You won't make thousands a month for a while, and that's why whatever you do needs to be a passion project from the start.
That way, when you aren't making what you hope for, the love for the topic carries you through.
I would also recommend investing in your education. Sure, blog posts and YouTube videos share some things, but you have to put it all together.
The right course will show it all to you in a way that makes sense and puts the pieces together so you can apply what you learn in a systematic way.
Want to learn step-by-step how I built my Niche Site Empire up to a full-time income?
Yes! I Love to Learn
Learn How I Built My Niche Site Empire to a Full-time Income
How to Pick the Right Keywords at the START, and avoid the losers
How to Scale and Outsource 90% of the Work, Allowing Your Empire to GROW Without You
How to Build a Site That Gets REAL TRAFFIC FROM GOOGLE (every. single. day.)
Subscribe to the Niche Pursuits Newsletter delivered with value 3X per week